The Waldorf Hilton London provides a luxurious executive club lounge, located on the first floor, open from 7am to 9pm daily for your convenience. Enjoy the benefit of four complimentary food and beverage presentations, including:
Breakfast from 7am to 10am Monday to Friday and 7am to 11am on weekends
Light snacks, tea, coffee and soft drinks from 10am to 5pm
Evening canapés and alcoholic beverages from 5pm to 7pm
Light snacks, tea, coffee and soft drinks from 7pm to 9pm
Children are welcome in the executive club lounge at The Waldorf Hilton London.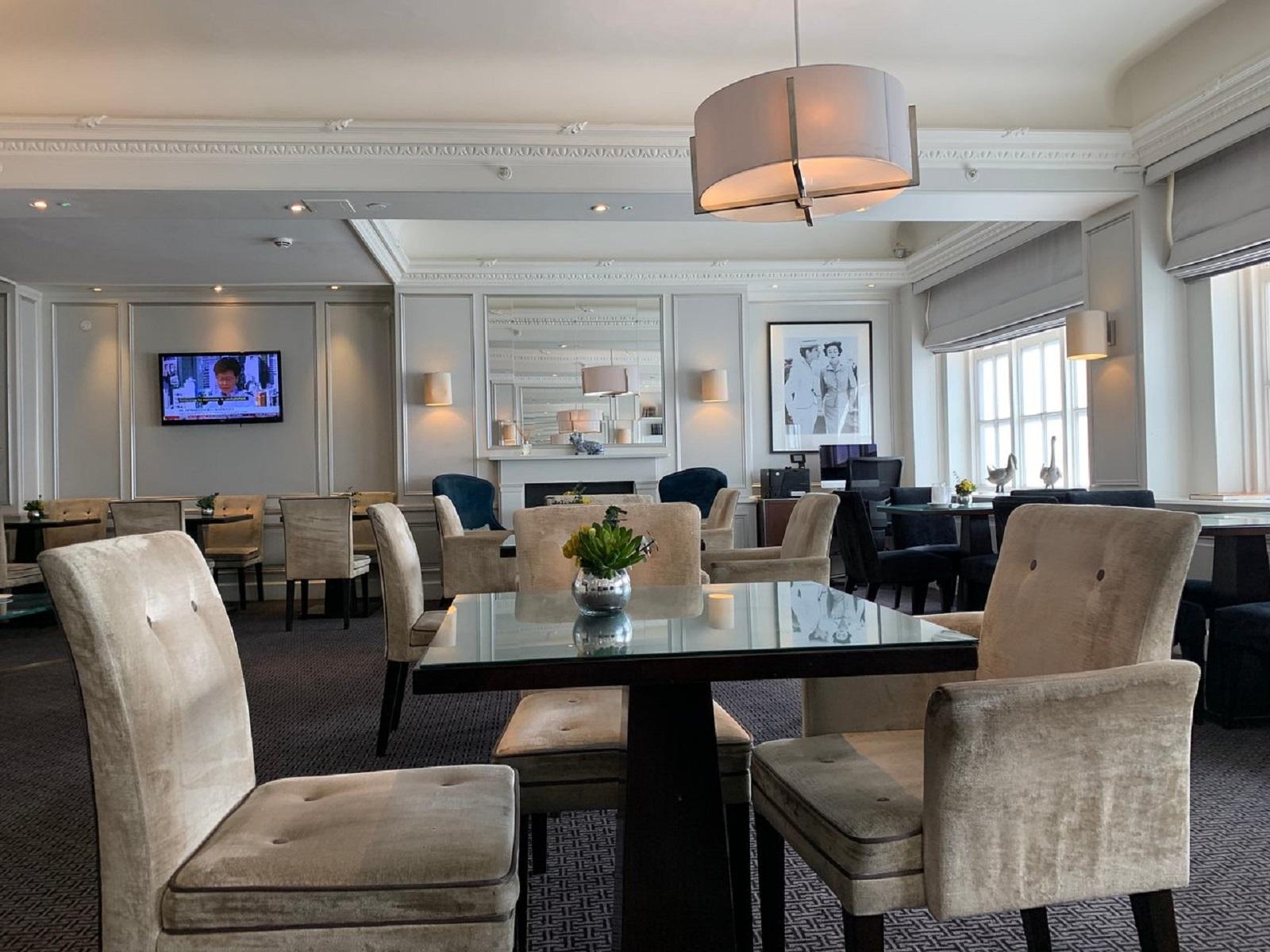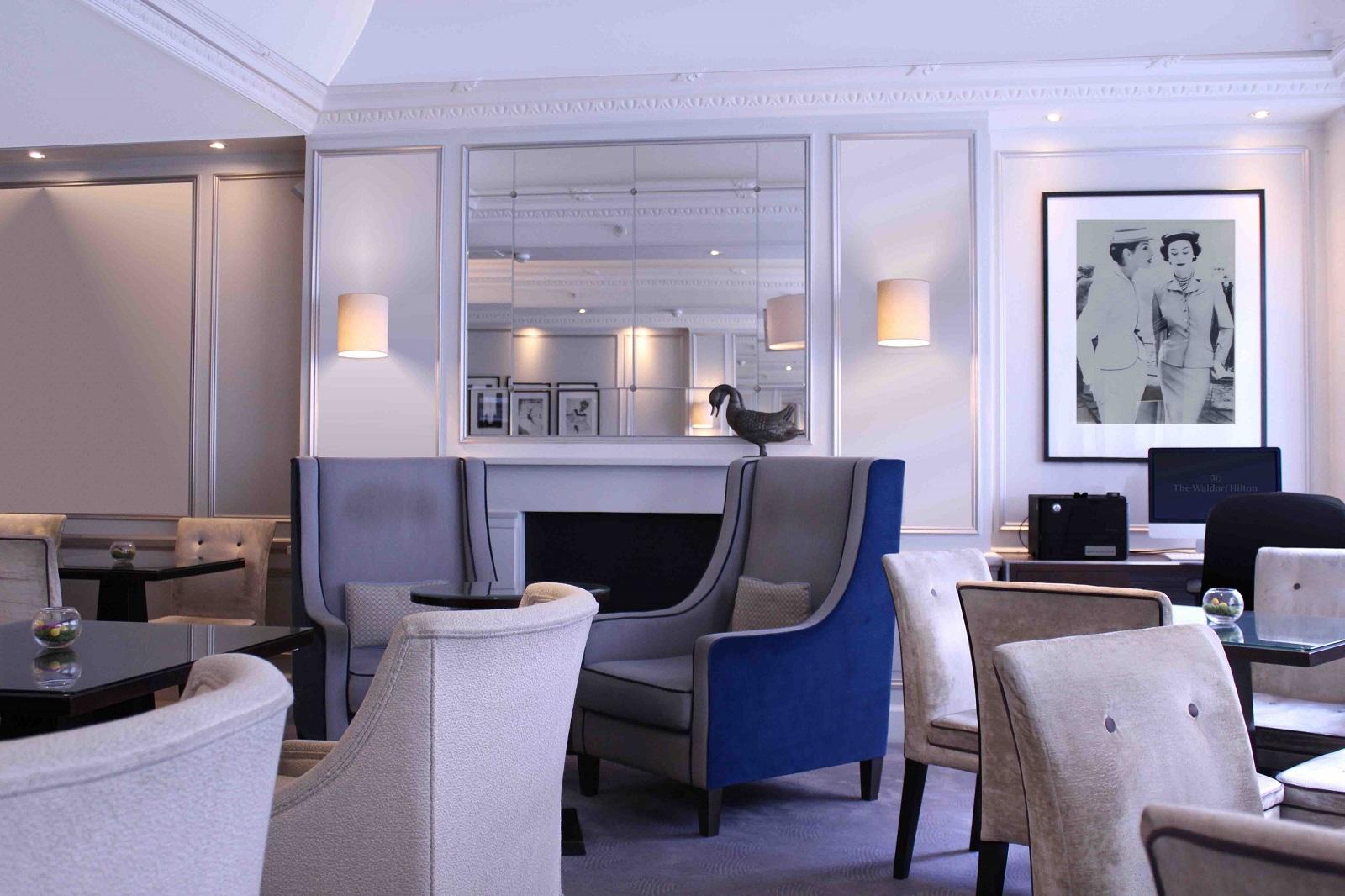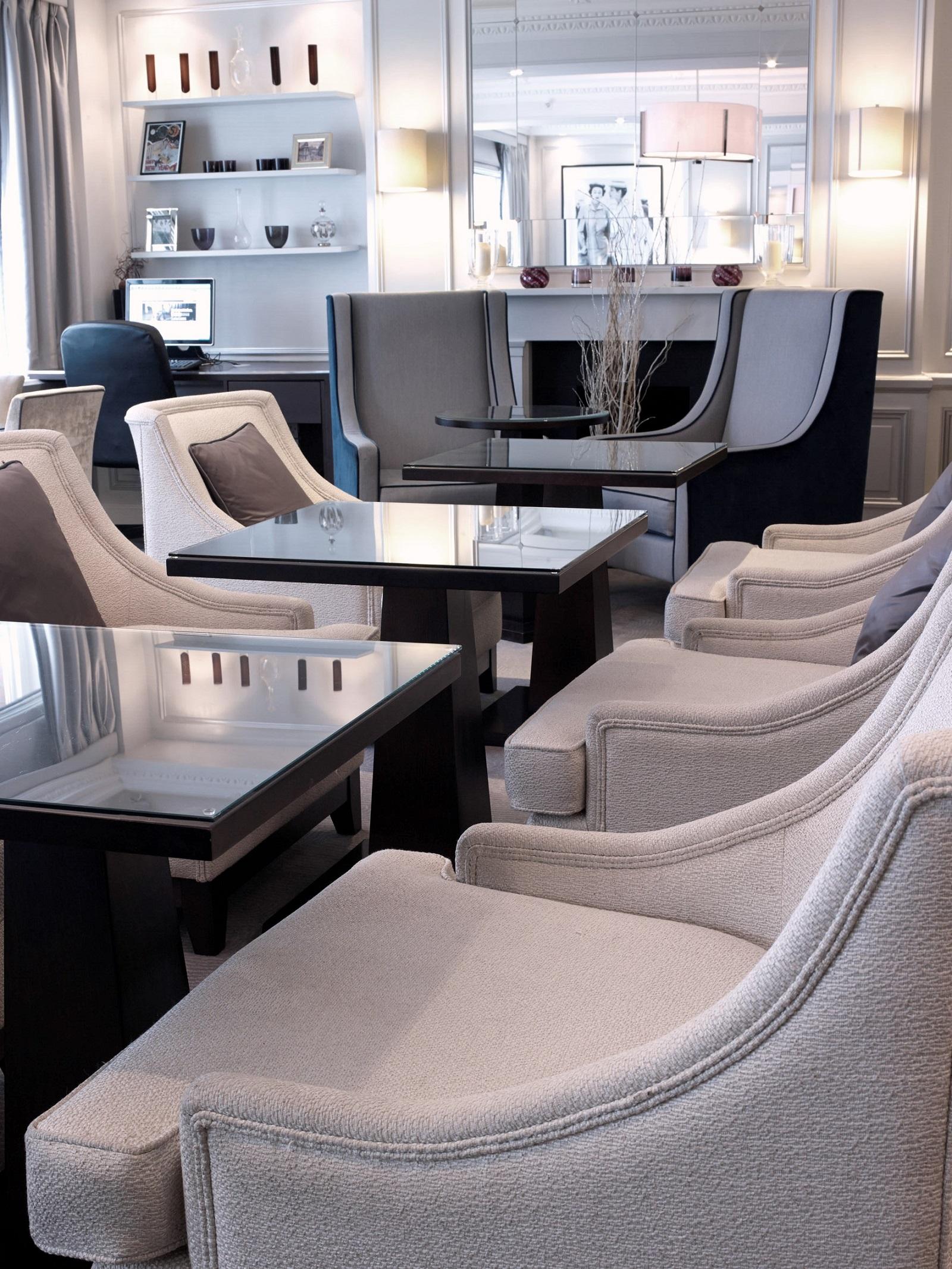 This executive club lounge offers exclusive and complimentary access to Hilton Honora Diamond members, along with guests staying in any of the hotels King Executive rooms and suites.
Excellent Food Selection Combined with Attentive Service
When making use of this executive club lounge, you can enjoy self-service non-alcoholic beverages throughout the day. It's the perfect place to prepare for an important business meeting or relax after a day of exploring the sights. In the evenings, the team fill the food island with an excellent selection of canapés with hot and cold options to choose from. The selection chances daily and include cheese cuts, cold meats, salsas and more, while their drinks selection includes white and red wine, spirits, Prosecco and more.
The experienced executive club lounge team provide guests with superior guest services. They are professional and attentive. The team can assist with your guest requirements, including helping arrange evening canapés if you have any dietary restrictions.
Comfortable with Elevated Guest Experience
Choosing an executive king room or suite at The Waldorf Hilton London will not leave you disappointed, as you gain exclusive and complimentary access to this comfortable lounge area with an elevated guest experience. There are workstations with internet access that you can use, or set up your own laptop and take advantage of the fast wireless internet.
The lounge is overflowing with natural light that streams in through the windows, while you relax in a plush high back chair. There is no shortage of seating, providing you with the perfect place to work, relax or meet with colleagues. Worried about holding a discreet discussion? The executive club lounge has been designed to ensure that you are not sitting on top of each other, making it ideal if you need a quick brain storming session before your next business meeting.