The Westin Michigan Avenue Chicago offers an exclusive access executive club lounge, located on the fourteenth floor of the hotel. This executive club lounge is open Monday to Friday from 6am to 10pm and is closed Friday Evenings, Saturdays and Sunday mornings. You can enjoy two food presentations daily, including:
Breakfast is served Monday to Friday from 6am to 10am
Evening Hors d'oeuvres are serviced from Sunday to Thursday 5pm to 8pm
Children are welcome in the executive club lounge when accompanied by an adult.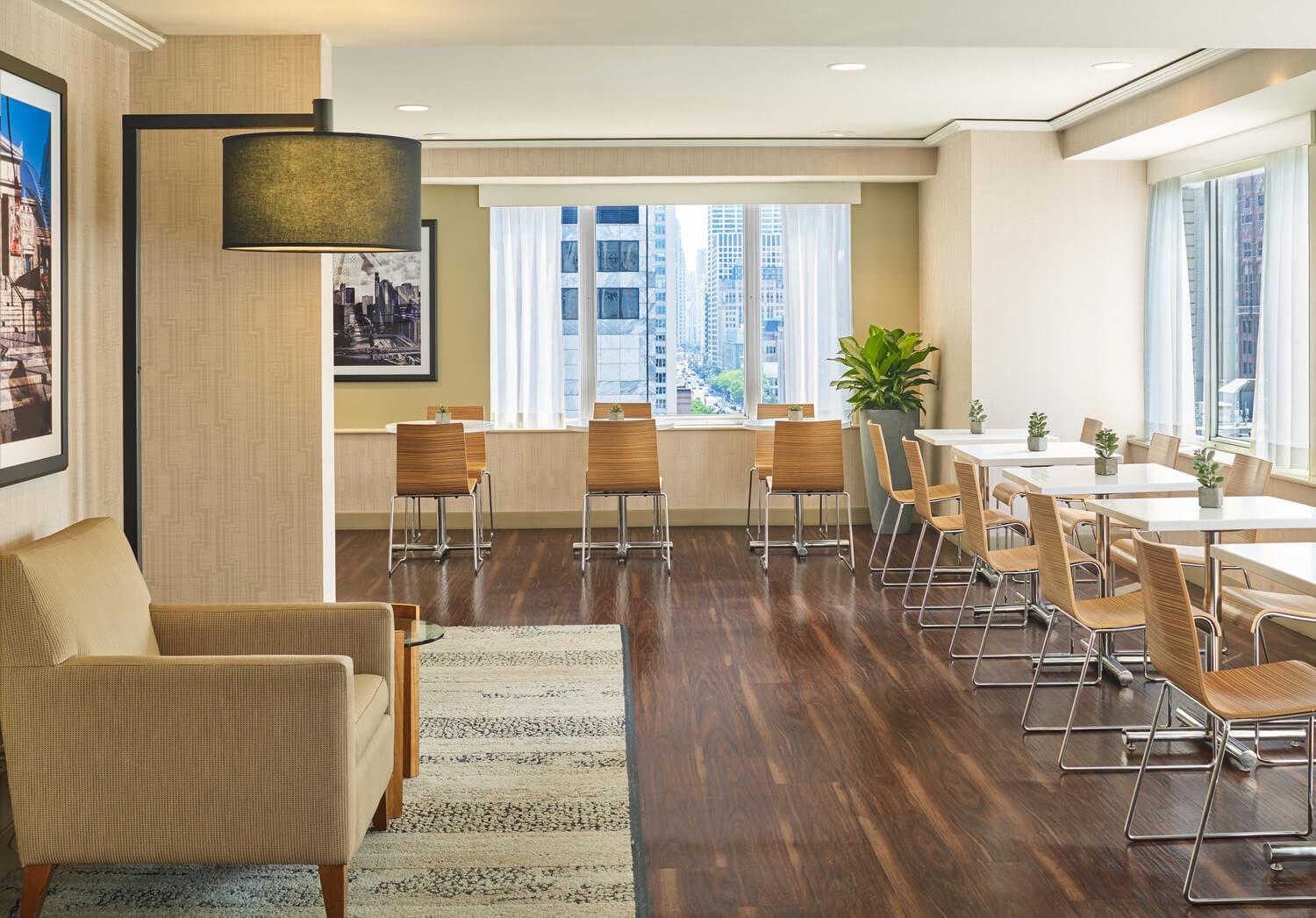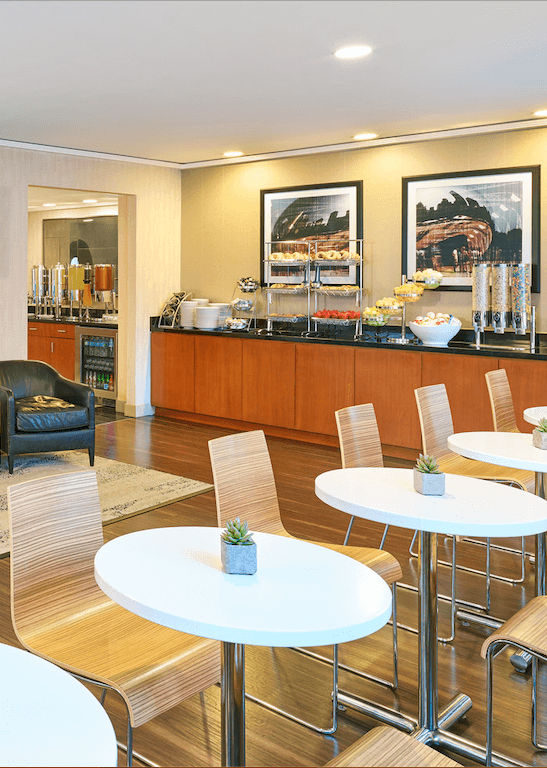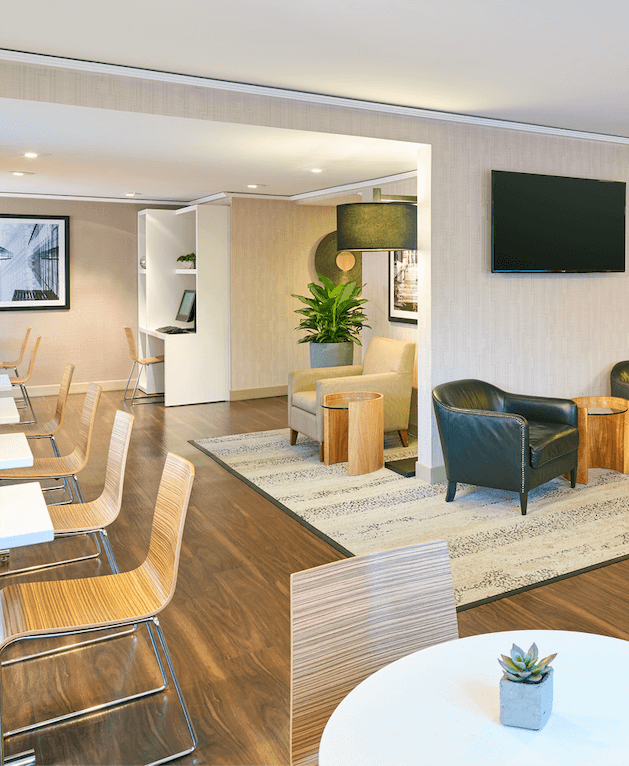 The executive club lounge at The Westin Michigan Avenue Chicago caters to business and leisure travellers offering exclusive access to those staying in any of the hotels Club Level guest rooms and suites. In addition to exclusive access, you enjoy exclusive privileges.
Light, Bright and Spacious
Arriving at the fourteenth floor executive club lounge, you are taken aback by the large windows that capture the stunning downtown Chicago views, providing an abundance of natural light that flows into the executive club lounge area. From the gleaming wooden floors to the windows lined with dining tables, you can enjoy an exclusive and quiet place to relax, unwind or catch up with work. During breakfast and hors d'oeuvres the team fill the food island, providing you with a buffet style option that you can enjoy at your leisure.
Combining the downtown city views with sheer comfort and luxury, you will find upgrading to an executive club lounge guest room and suite is worth every penny. From the luxurious seating to the first class services, the executive club lounge offers you luxury, sophistication and dedicated services.
An Added Touch of Luxury
Staying at The Westin Michigan Avenue Chicago, you already enjoy first class facilities and amenities. Choosing an executive club lounge room adds even more luxury to your stay. The executive club lounge offers luxurious seating with semi private areas where you can work or simply unwind after a day of sightseeing. For those that need it there is a workstation to check on emails or work, combined with complimentary wireless internet. Water, tea and coffee is available throughout the day, simply help yourself.
The executive club lounge is the ideal place to meet a colleague after a day of meetings or start your day before spending the day exploring Chicago. The dedicated team provide first class guest services, ensuring you reeds are met when staying at this luxurious hotel.