Family travel at its best
In terms of overall travel safety and residents' attitudes toward families from foreign destinations, Argentina is surprisingly child friendly. In this country, family comes first, and it has a lot to offer children, from outdoor activities to beach resorts and dinosaur museums. Argentina, with its family-friendly culture, is a great, intriguing, and very pleasant, family holiday destination.
The capital, Buenos Aires, boasts a plethora of parks, retail malls, and museums, many of which provide fun areas for children. If you plan on visiting the Atlantic Coast, remember to bring sunscreen and swimsuits.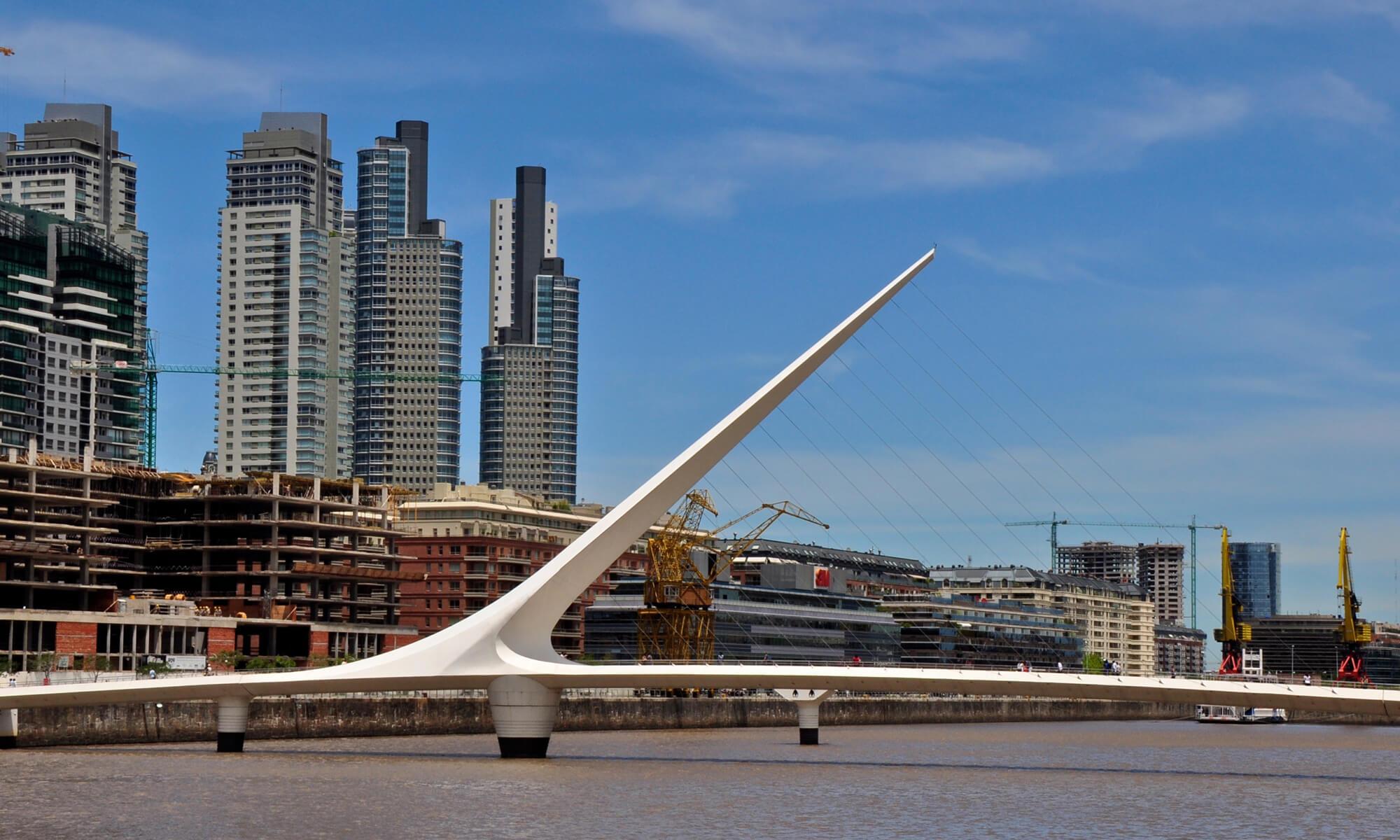 IMAGE: The Women's Bridge was built specifically for pedestrians crossing the river in Puerto Madero's business sector in the capital of Argentina.
Outdoor activities (except for skiing) are best experienced outside during the warmer months June through August, and if you visit Iguaz, you will be rewarded with wildlife, waterfalls, and exciting boat rides that promise a pleasant and memorable time.
In Bariloche, you can go horseback riding, rock climbing, rafting, and hiking, and when the parents need a break, they can go wine tasting in Mendoza. In fact, most of Argentina's public parks and plazas have playgrounds, and they are very popular family gathering places, so if you simply want to have a picnic in the park with your children, that is also an option.
Highlights for families with young children
Rosario's Jardin de los Nios is a delightful discovery park with puzzles and other activities for the little ones. Güirá Oga Zoo in the Iguaz Falls area is well worth a visit, as are the suit-wearing penguins, elephant seals, and whales in Peninsula Valdés. Capybaras, black caimans, and marsh deer abound at Parque Esteros del Iberá.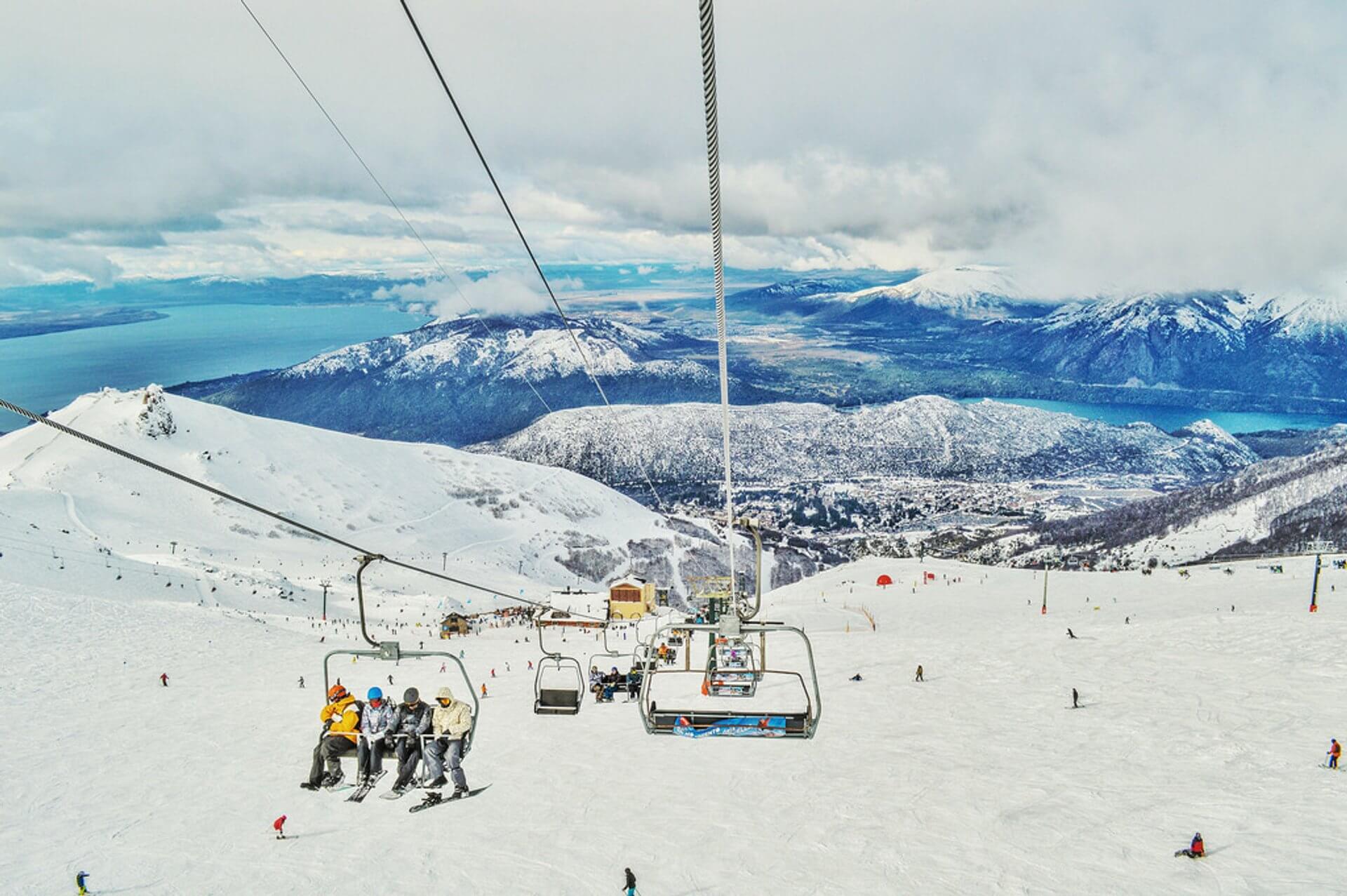 IMAGE: Around Mendoza and Bariloche, the Andes mountains provide excellent skiing for the whole family.
Costanera National Park Tigre, just outside of BA, has a theme park with roller coasters, while Complejo Termal Cacheuta, just outside Mendoza, has a thermal-baths complex featuring waterslides and a wave pool.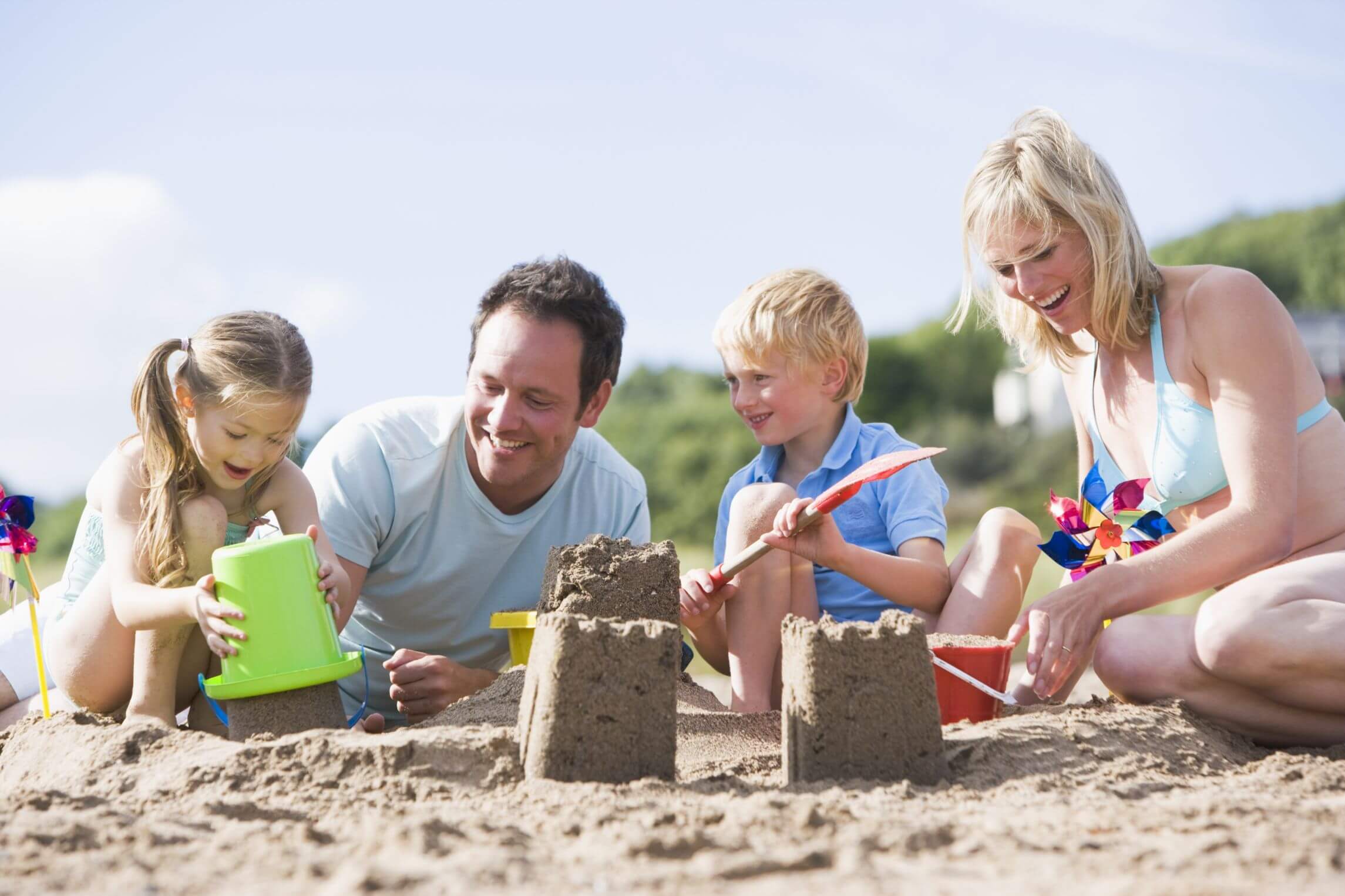 IMAGE: Argentina has plenty of sun, surf and sand for the entire family to enjoy
Argentina's Atlantic coast beaches are ideal for families, with an abundance of sun, surf and sand. Perito Moreno, Glaciar El Calafate's very dynamic glacier is a sight to behold for people of all ages. Folkloric shows and horseback rides are highlights of an estancia stay (ranch).
What is Argentina known for?
Argentina is known not only for the tango, but also a country with a huge area to explore and many tourist attractions, which include the remarkable beauty of the region's nature, Inca legacy, and interesting architectural monuments.
The lunar valley, or valley of the moon in Argentina
You can visit the area of Ischigualasto in Argentina's La Rioja province, which appears beautiful, strong and unique like the moon's surface. Prehistoric reptile and dinosaur skeletons were once discovered beneath the slick rocks and the valley is free to visit, although tourists are encouraged to visit the area when it is bathed in blinding light.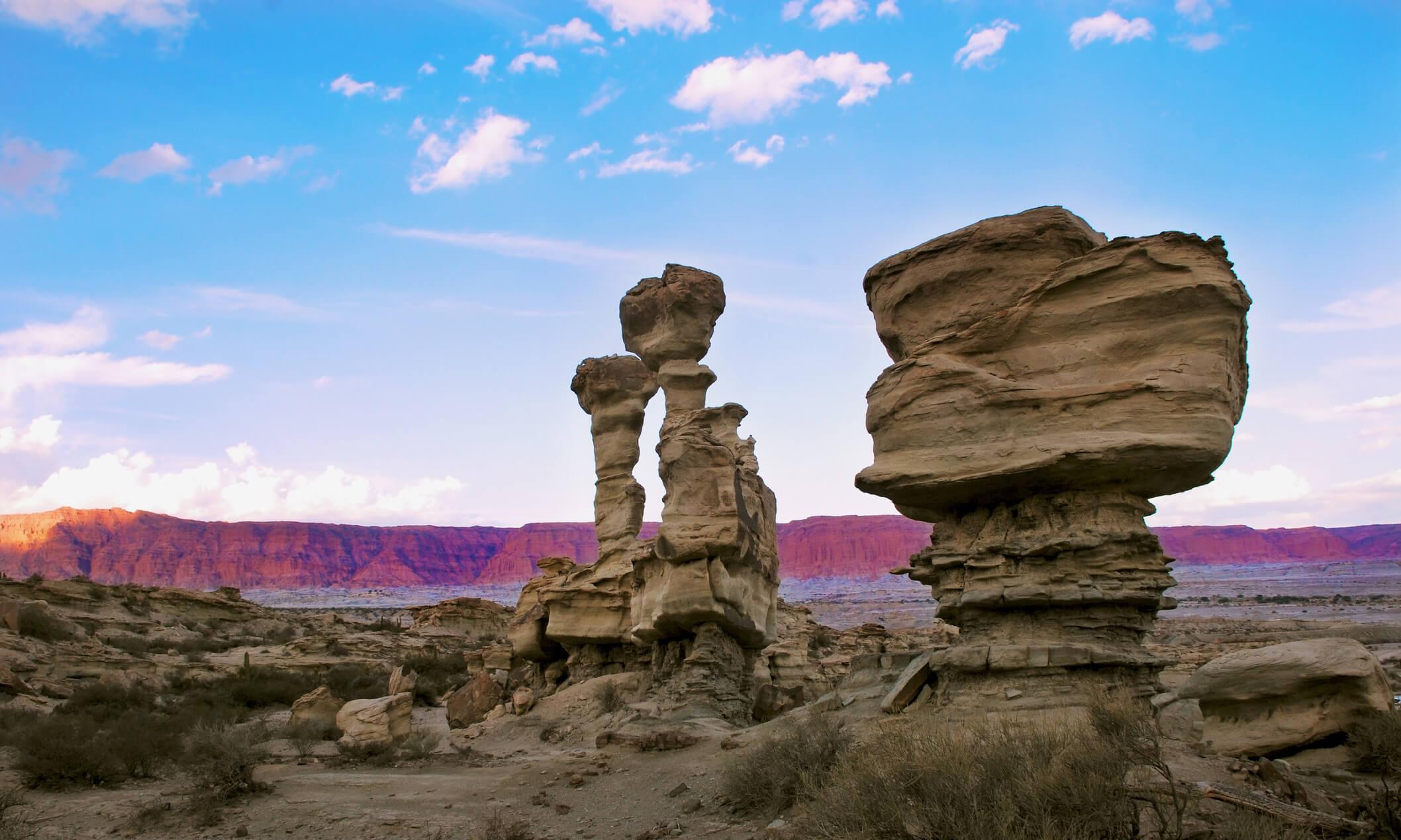 IMAGE: The most unearthly place in Argentina – the valley of the moon.
Why Iguazú Nasionale Park comes highly recommended by other tourists
This park is 18 kilometres from the town of Puerto Iguazu. It is famous for the most magnificent, but not the highest, waterfall complex in Argentina and around the globe, the Iguazu Falls on the same-named river. It is best to visit during the rainy season when the water flow is at its greatest.
Iguassu Falls can also be seen from above with a helicopter trip or from the specially built bridges around the areas, between the islands that are surrounded by boiling water, and even from Brazil. For the adventurous or thrill-seekers, opportunity awaits to undertake a guided descent along this river, however, this activity is best suited to adults and children over the age of 18 years.
Cueva de las Manos cave
This is also known as the Cave of Hands and is located in the canyon of the Pinturas River, which runs into the Argentine province of Santa Cruz. From the 9th century BC until the 10th century AD, the wall handprints found there were given this name. A mosaic is created by combining several hundred impressions. Because this cave is under UNESCO protection, it may only be visited with a guide.
In summary, on the territory of Argentina, there are numerous national parks, including Nahuel Huapi, Fitzroy, and Talampaya, as well as beautiful lakes such as Traful and San Martin, which you can visit with your children. Argentina's capital is also brimming with plenty of tourist attractions, like The Women's Bridge, for example, which was built specifically for pedestrians crossing the river in Puerto Madero's business sector.