Top 10 Luxury Hotels with a Swimming Pool and Spa in Greece
Greece is a very family friendly holiday destination with warm sunshine, beautiful beaches and vibrant cities. If you are wanting to add a touch of luxury to your family holiday, continue reading below for our top ten luxury hotels with pool and spa.
Ikos Dassia
Ikos Dassia boasts a four hundred metre private beach, along with seven swimming pools set in beautifully landscaped gardens. The on-site spa is a place to relax and unwind with experienced therapists and a choice of high end treatments from French beauty brands. The children's program offers organised fun, giving you a chance to relax and unwind in the luxurious spa.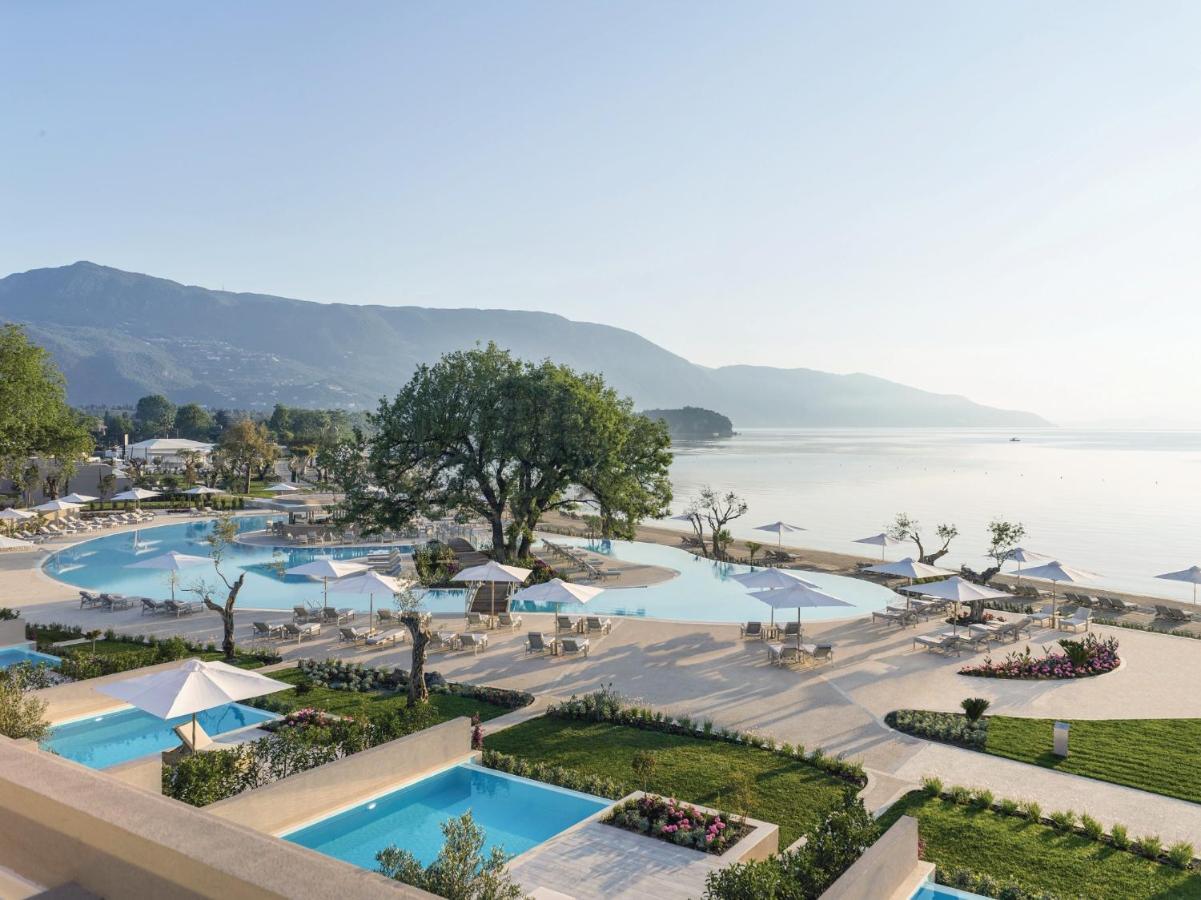 Image: One of the seven swimming pools and private beach at Ikos Dassia
Ikos Olivia
This five star family friendly hotel offers its own private beach with three outdoor swimming pools, an indoor swimming pool and kids club. The spa offers a luxurious getaway in a contemporary environment with an extensive selection of treatments to take advantage of.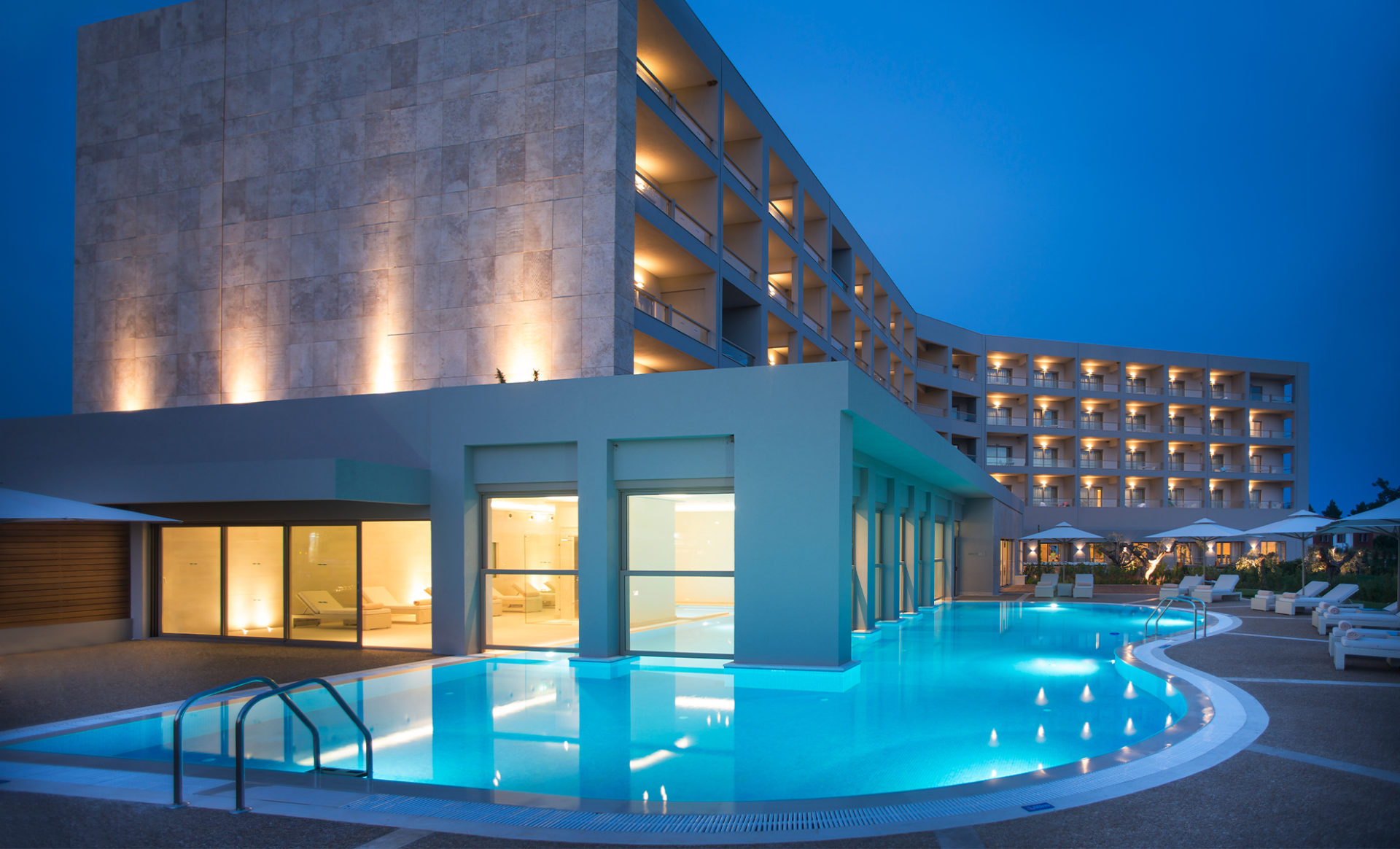 Image; Refreshing outdoor swimming pool at Ikos Oliva
Palladium Boutique Hotel
Palladium Boutique Hotel offers a heating indoor swimming pool, an outdoor swimming pool and luxurious spa. The spa offers a wide choice of sophisticated beauty and wellness treatments complete with treatment rooms, steam shower, hair salon and manicure and pedicure stations.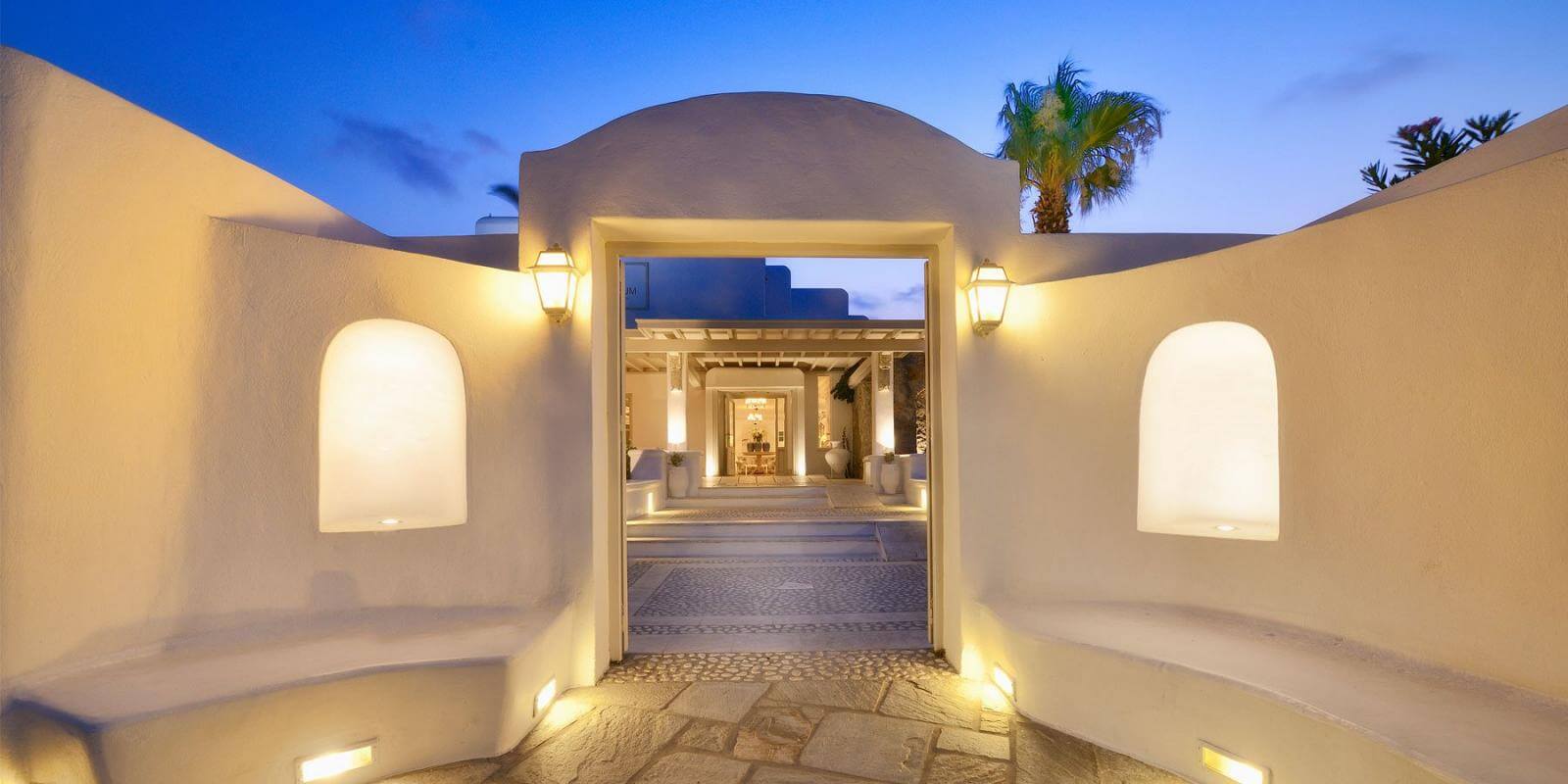 Image: Luxury spa at Palladium Boutique Hotel
Sani Beach
Sani Beach Resort is set on seven kilometres of white sandy beach. The on-site My Spa offers the ultimate in relaxation with treatments tailored to your needs. There is a lagoon style swimming pool and child friendly pools to enjoy during your stay.  Sani Beach Resort caters to the whole family with a range of activities, relaxation and fun.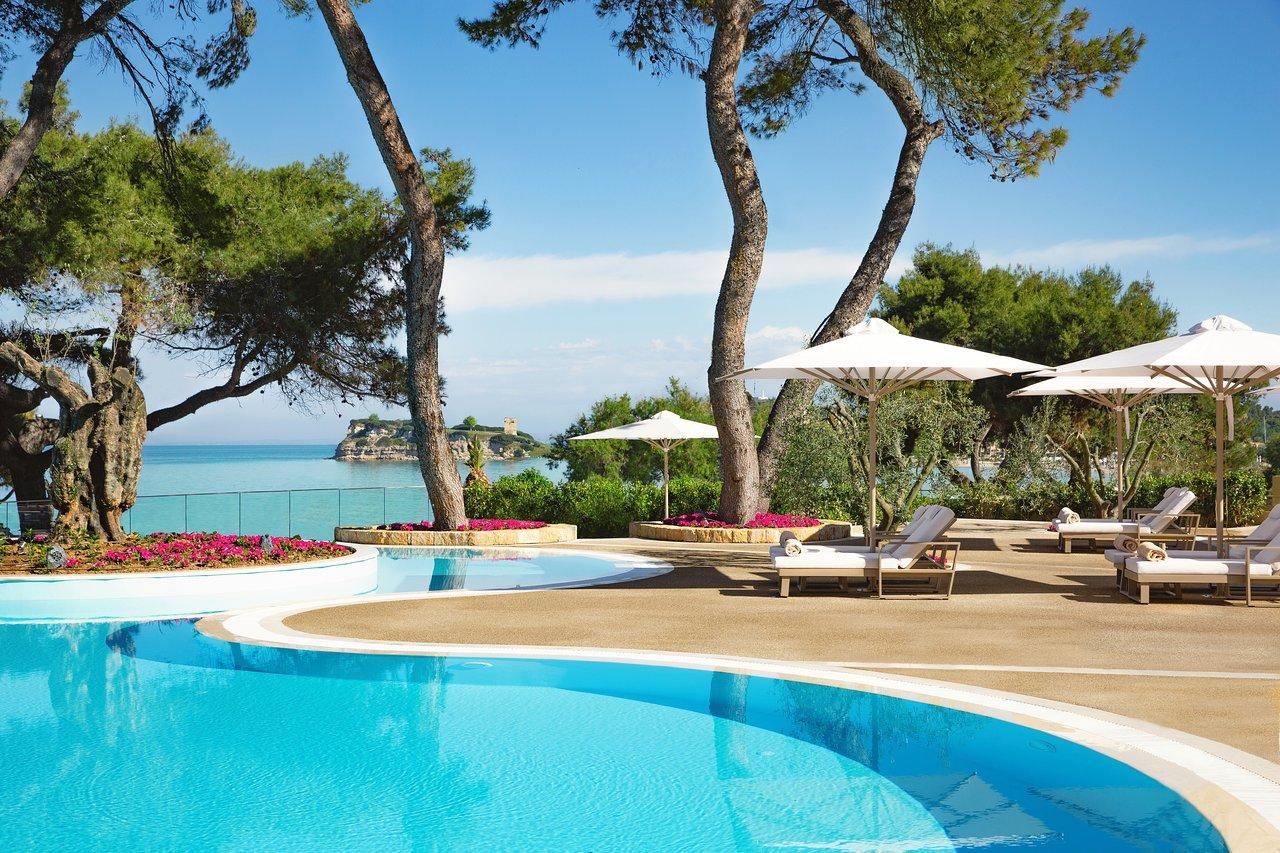 Image: Lagoon style swimming pool at Sani Beach Resort
Porto Sani
Porto Sani offers a lagoon style swimming pool and spa facilities. Enjoy two swimming pools and two children's pools. There is also a splash pad for toddlers. The Spa Suite offers the best in relaxation with seven private treatment rooms and range of treatments, bespoke to your needs.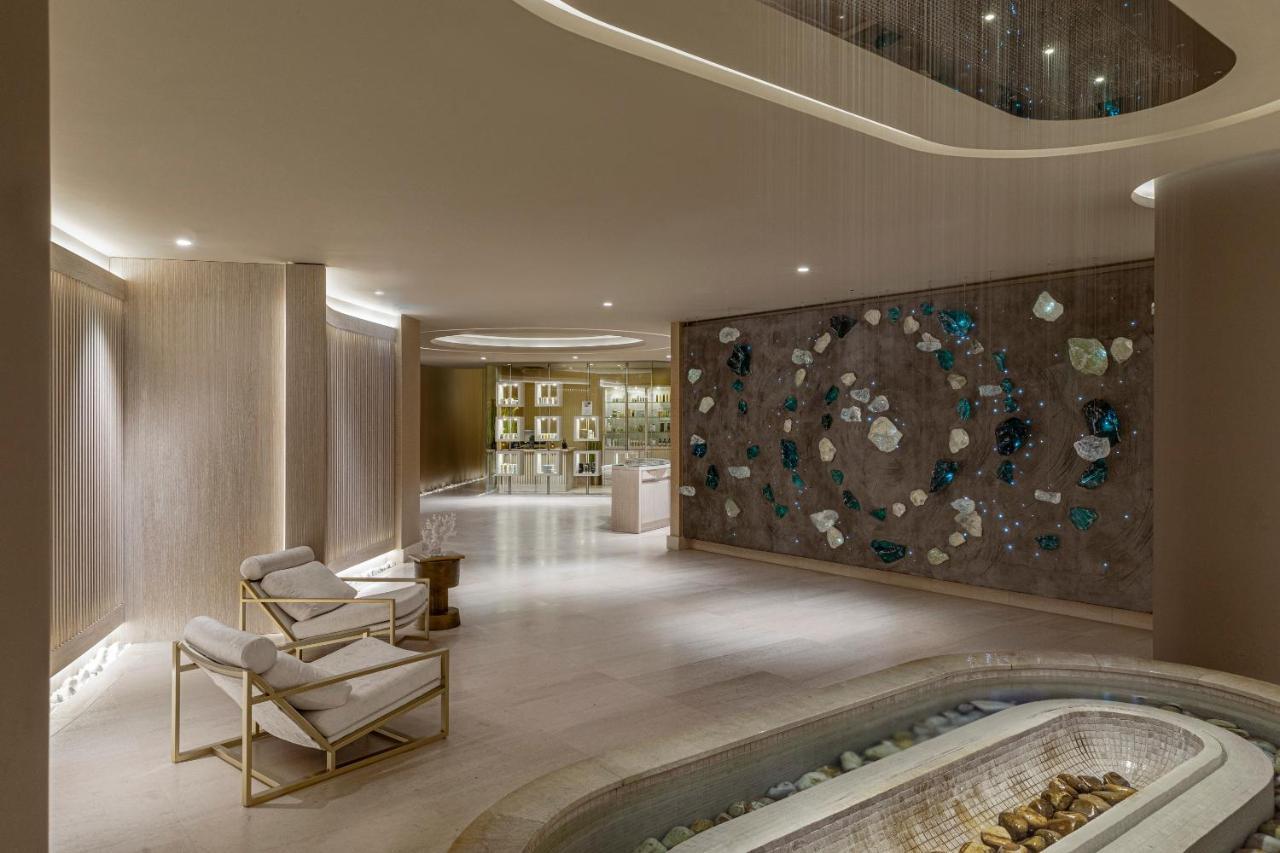 Image: The Spa Suite at Porto Sani Resort
Sani Club
Sani Club provides a private white sandy beach, a large heated pool with separate children's area. The Club Spa offers the best in spa experiences with traditional treatments, including head massages, salt exfoliation and Thai massage. There is also a relaxation area, so you can continue to enjoy the serenity before heading back to your room.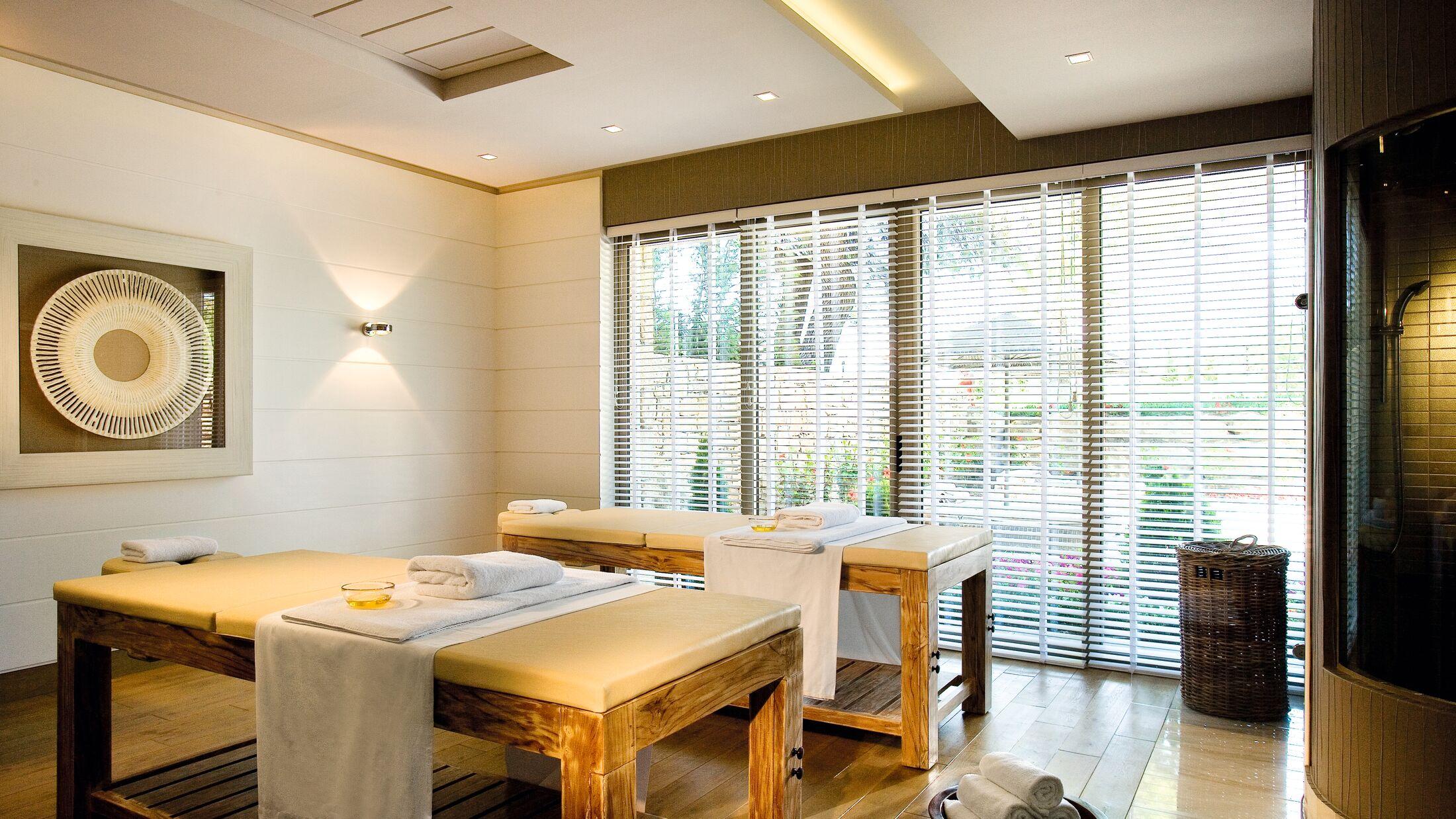 Image: Luxury spa at Sani Club Resort
Ikos Oceania
This five star luxury resort is set on a private bay in Nea Moudania, offering a lagoon infinity swimming pool and luxurious spa with seven treatment rooms. The spa includes an indoor heated pool with hot tub and large floor to ceiling windows, so you can enjoy the spectacular views over the Aegean Sea.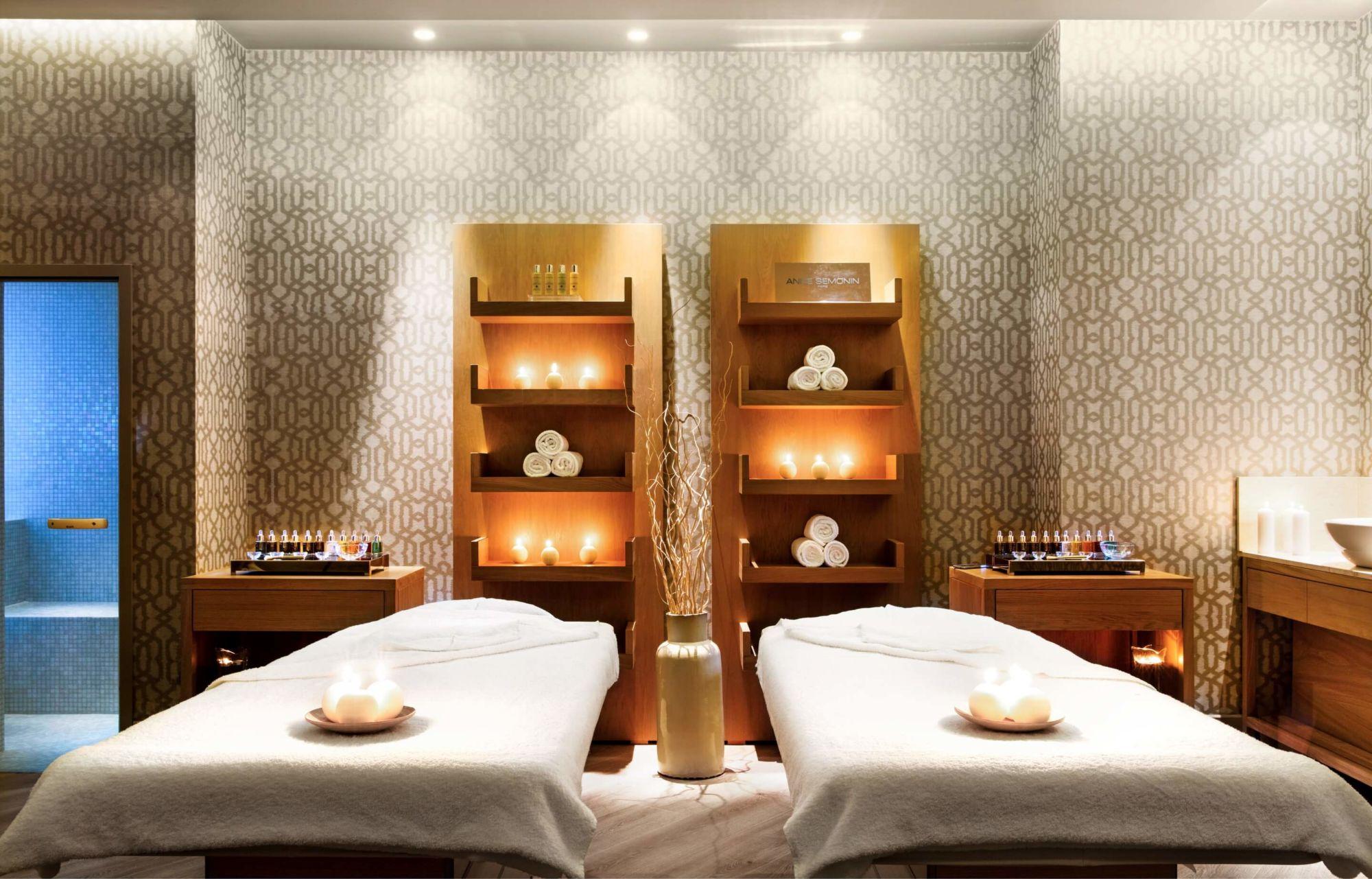 Image: Private treatment rooms at Ikos Oceania
Atrium Palace Thalasso Spa Resort & Villas
This luxurious family friendly hotel offers children's games and activities, along with a children's pool and playground. This resort boats six main outdoor pools, an indoor pool and children's outdoor paddle pool. The Spa Centre provides innovative Thalassotherapy treatments with marine resources and premium products with advanced therapies to restore your body and mind.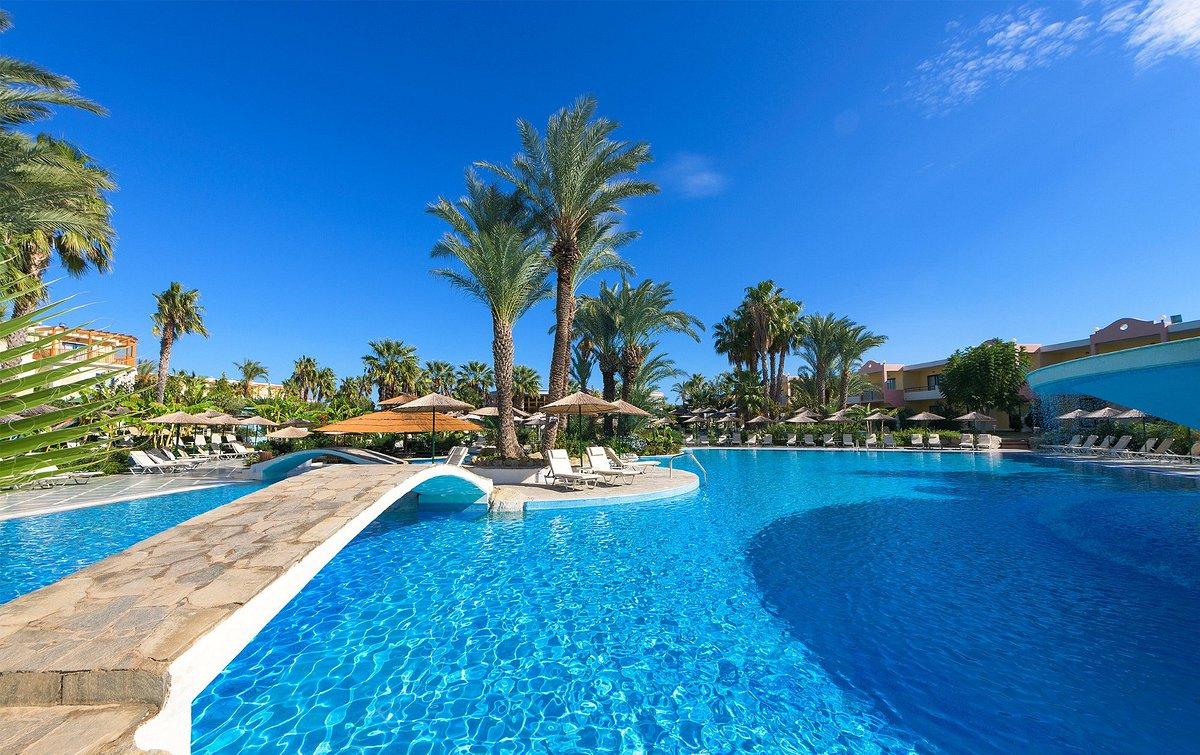 Image: One of the outdoor swimming pool at Atrium Palace Thalasso Spa Resort & Villas
Atrium Prestige Thalasso Spa Resort & Villas
The Atrium Prestige Thalasso Spa Resort and Villas offers a luxurious spa and is on the only Thalasso Spa Centre on Rhodes Island. They provide premium treatments to help you relax and unwind. There is an outdoor swimming pool, indoor swimming pool and children's paddle pool.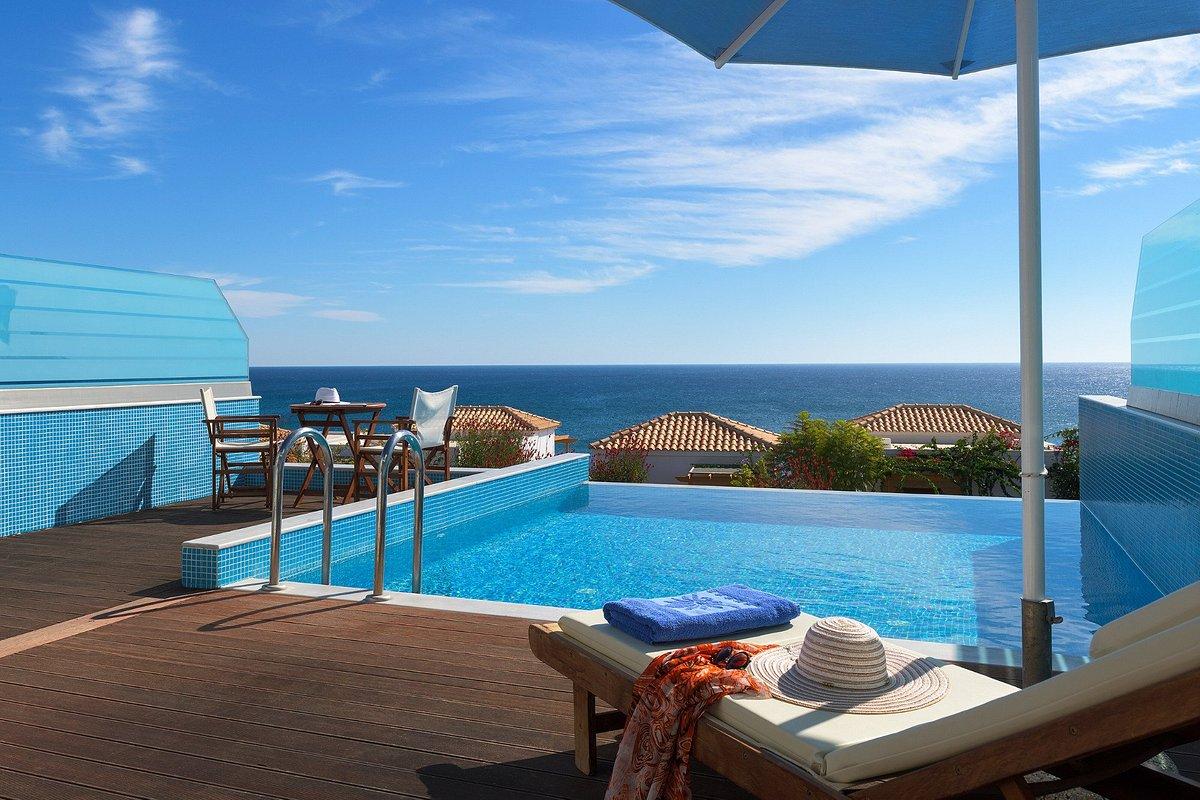 Image: Swimming pool with spectacular views at Atrium Prestige Thalasso Spa Resort & Villas
Regina Dell Acqua Resort
Regina Dell Acqua Resort provides you with a beauty salon and spa, offering a choice of treatments. There is a large pool set on a terrace, offering spectacular beach views. There is also a children's splash pool. The spa offers sea view massages, beauty salon and gym. You can enjoy massages, hairdressing, and a full beauty salon when staying at this five star luxury resort.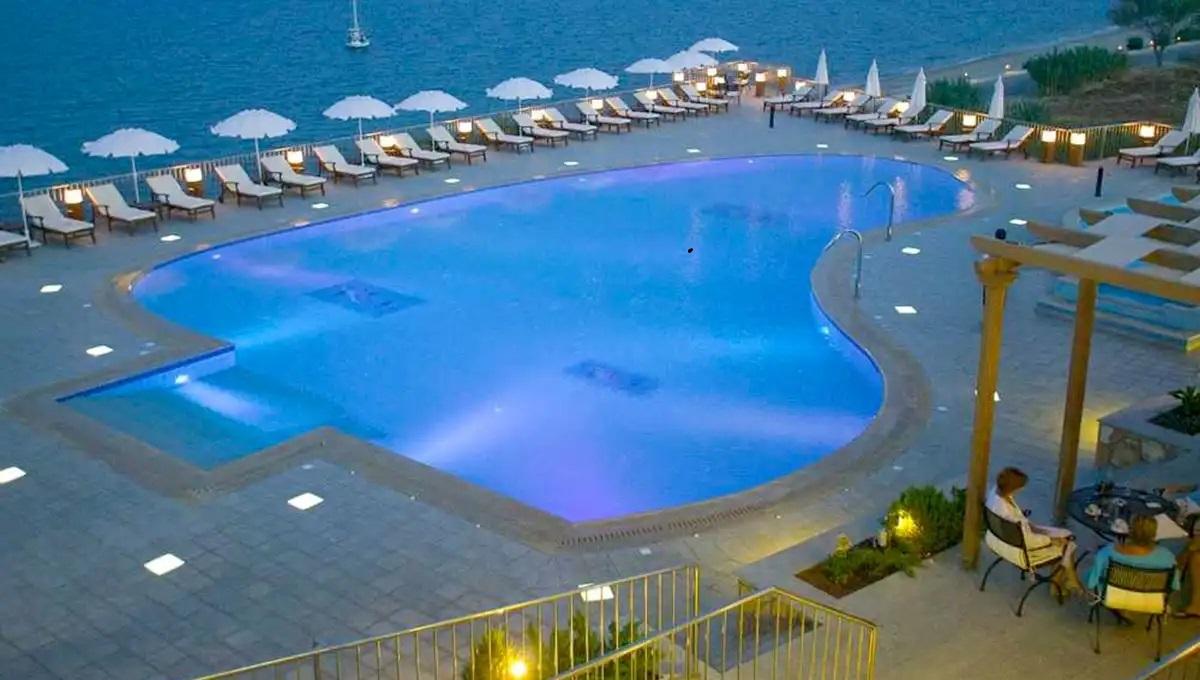 Image: The large terrace swimming pool at Regina Dell Acqua Resort