Top 10 Luxury Hotels with a Swimming Pool and Spa in France
France is a fantastic family holiday destination, overflowing with history, culture and outdoor activities for all ages. You also can choose from a selection of five star luxury hotels that offer the benefits of a swimming pool and the luxury of an on-site spa.
Le Bristol Paris
Le Bristol Paris offers a swimming pool with spectacular views of Montmartre and Paris rooftops. The spa and wellness centre includes a solarium and a choice of massage treatments. The spa opens onto an interior garden with eight treatment rooms and a private couples suite.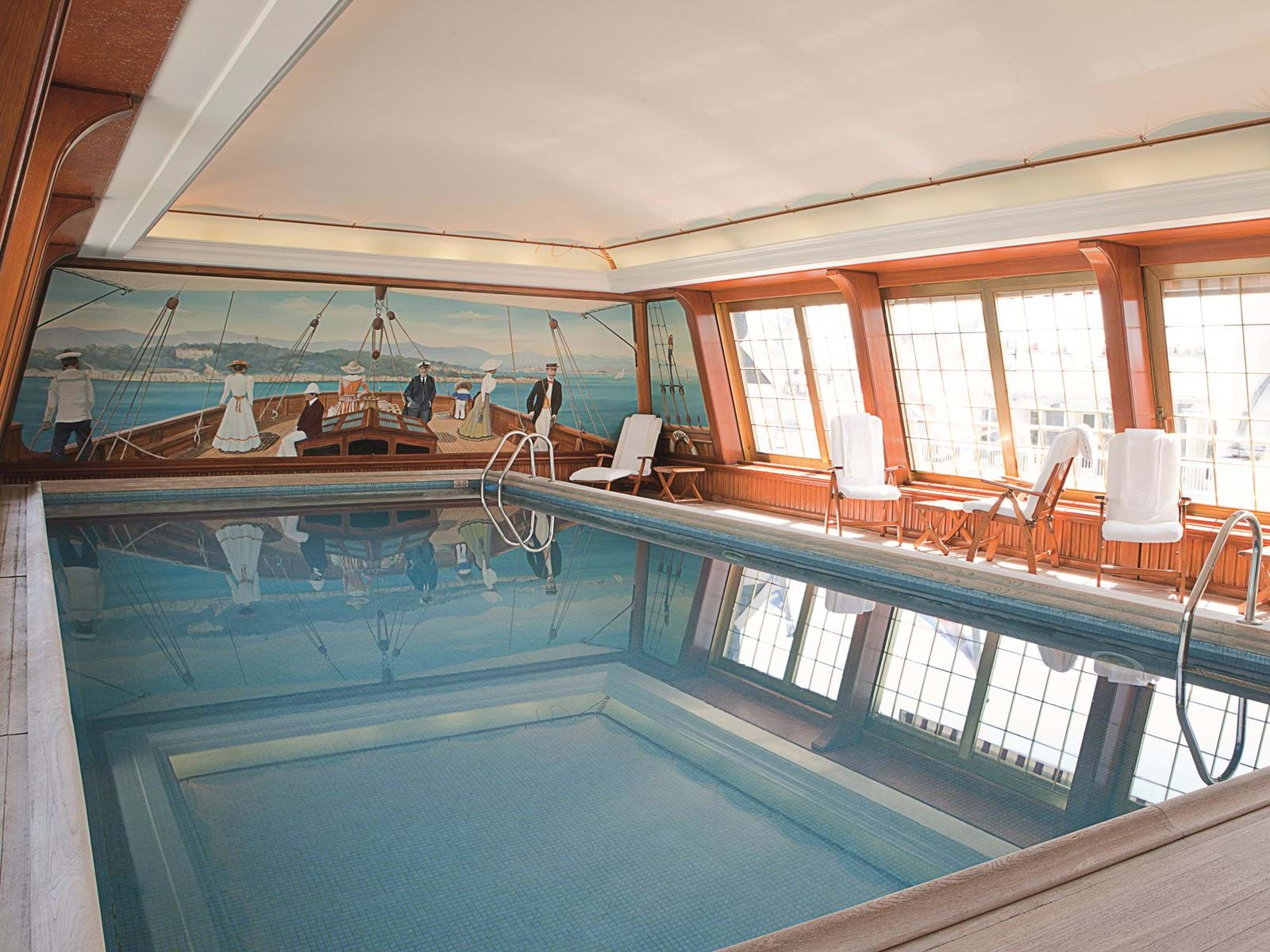 Image: Swimming pool with spectacular views at Le Bristol Paris
Hotel A Piattatella
This luxurious family friendly hotel offers a spa with a half indoor and half outdoor Jacuzzi. You can also use the sauna, hammam or take advantage of the massage treatments. There is also a herbal tea room on site. There are two infinity swimming pools to take advantage of during your family holiday.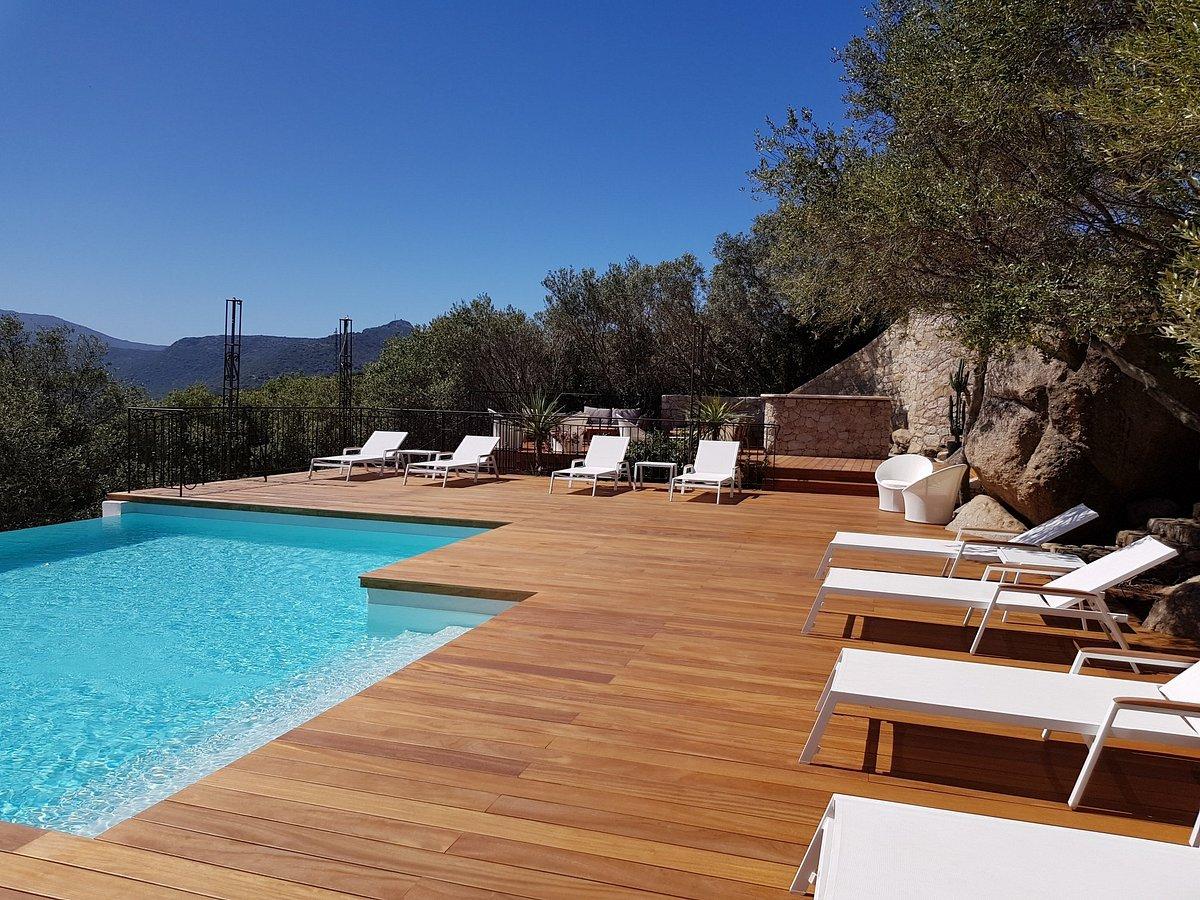 Image: One of the infinity swimming pools at Hotel A Piattatella
Hotel Moulin Des Oliviers
Hotel Moulin Des Oliviers offers a swimming pool with a sea view, surrounded by plants and flowers. The spa provides you with the ultimate in relaxation and rejuvenation. A chance to pamper yourself and feel relaxed while on holiday. Enjoy the ultimate luxury experience at this fives star luxury hotel.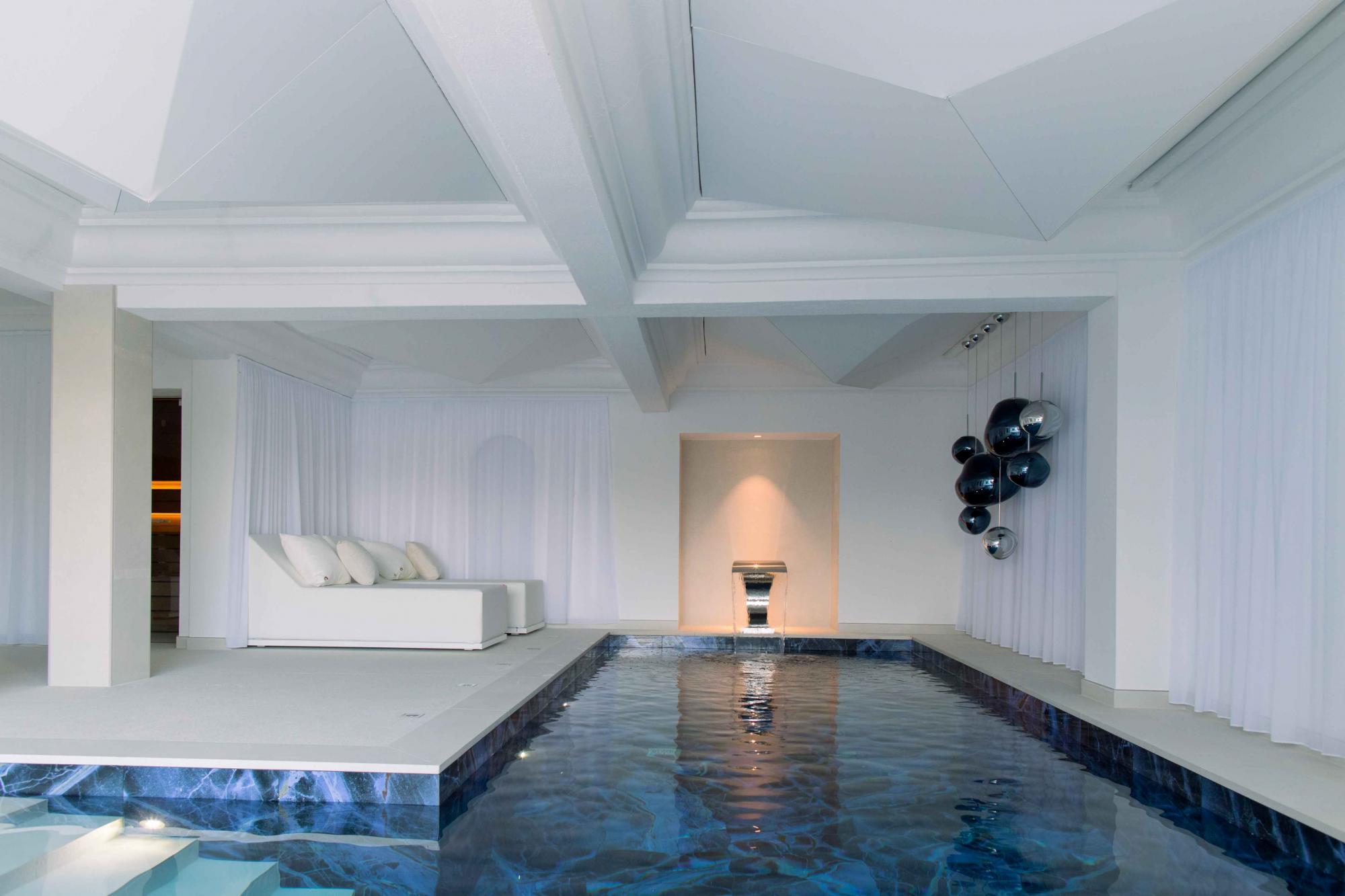 Image: Treatment room at Hotel Moulin Des Oliviers spa.
Hotel Pashmina
Hotel Pashmina is a luxury retreat at one of the highest points in Europe, offering a swimming pool and an indoor and outdoor Jacuzzi. There is also a steam room and sauna on site, along with the Pashmina Spa. The spa offers massages and treatments using authentic ingredients to provide protection, comfort, nourishment, hydration and anti-aging, along with relaxation and rejuvenation of the body and mind.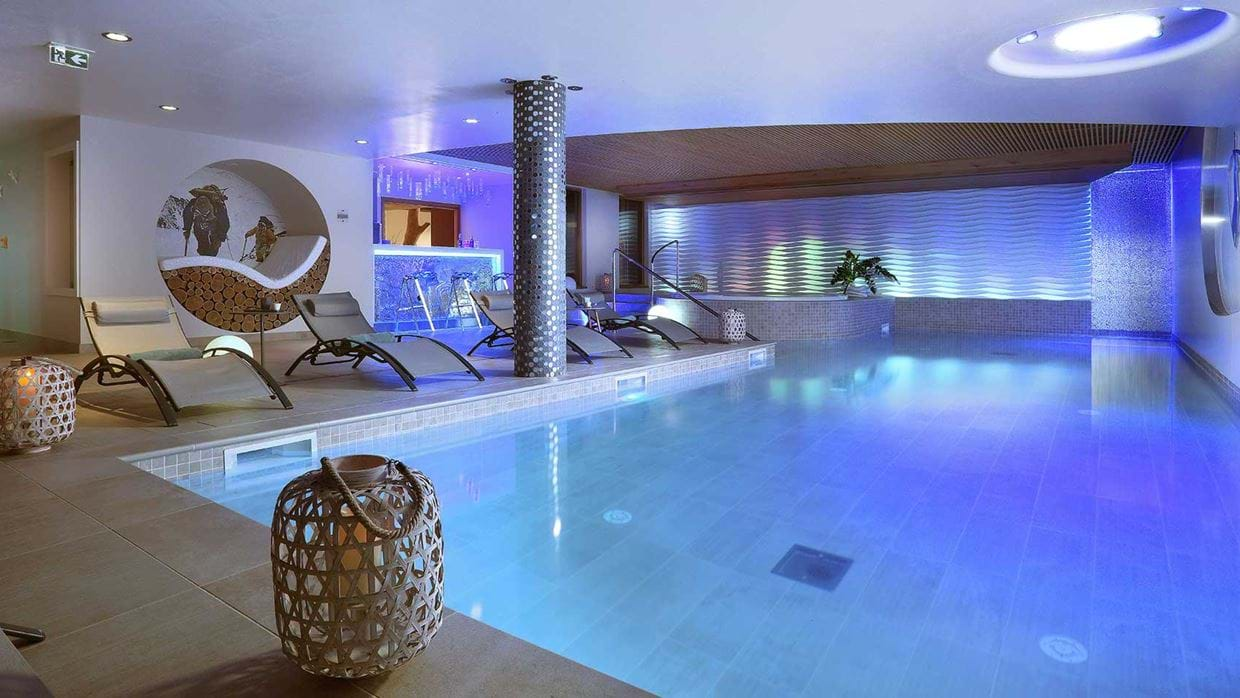 Image: Luxury spa at Hotel Pashmina
Hotel Les Suites - Maison Bouvier
This is a five star family friendly hotel that takes your well-being and relaxation to new heights at the Spa des Suites. The spa offers an extensive range of body and facial treatments, tailored to your requirements. There is an indoor swimming pool, a place to take a refreshing dip after a day of sightseeing.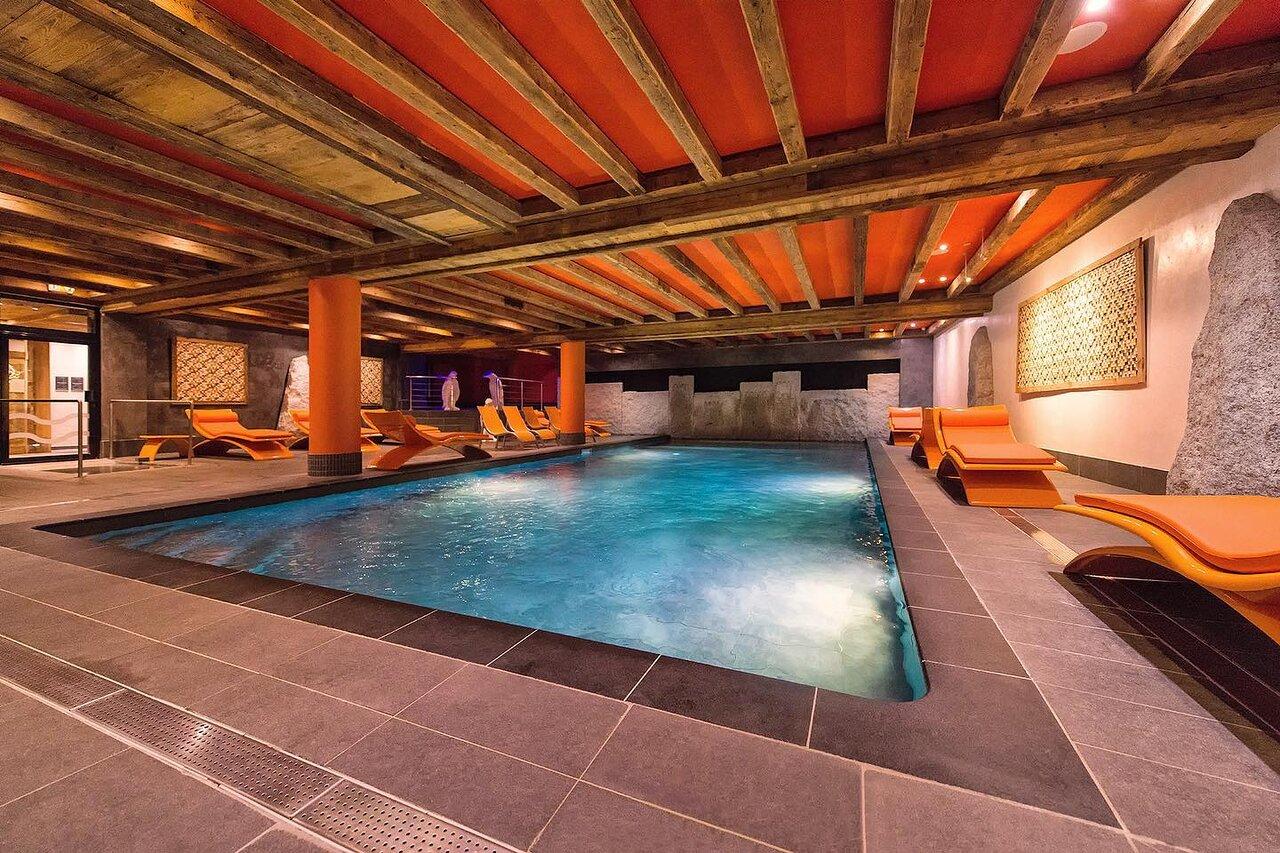 Images: The indoor swimming pool at five star family friendly Hotel Les Suites – Maison Bouvier
Chateau Saint-Jean
Chateau Saint-Jean is a peaceful haven with spa and wellness centre. The spa offers a hammam, sensory shower and Jacuzzi, which is integrated into the indoor swimming pool. They offer body treatments and massages with experienced therapists, who provide you with the treatment you need for the best in relaxation.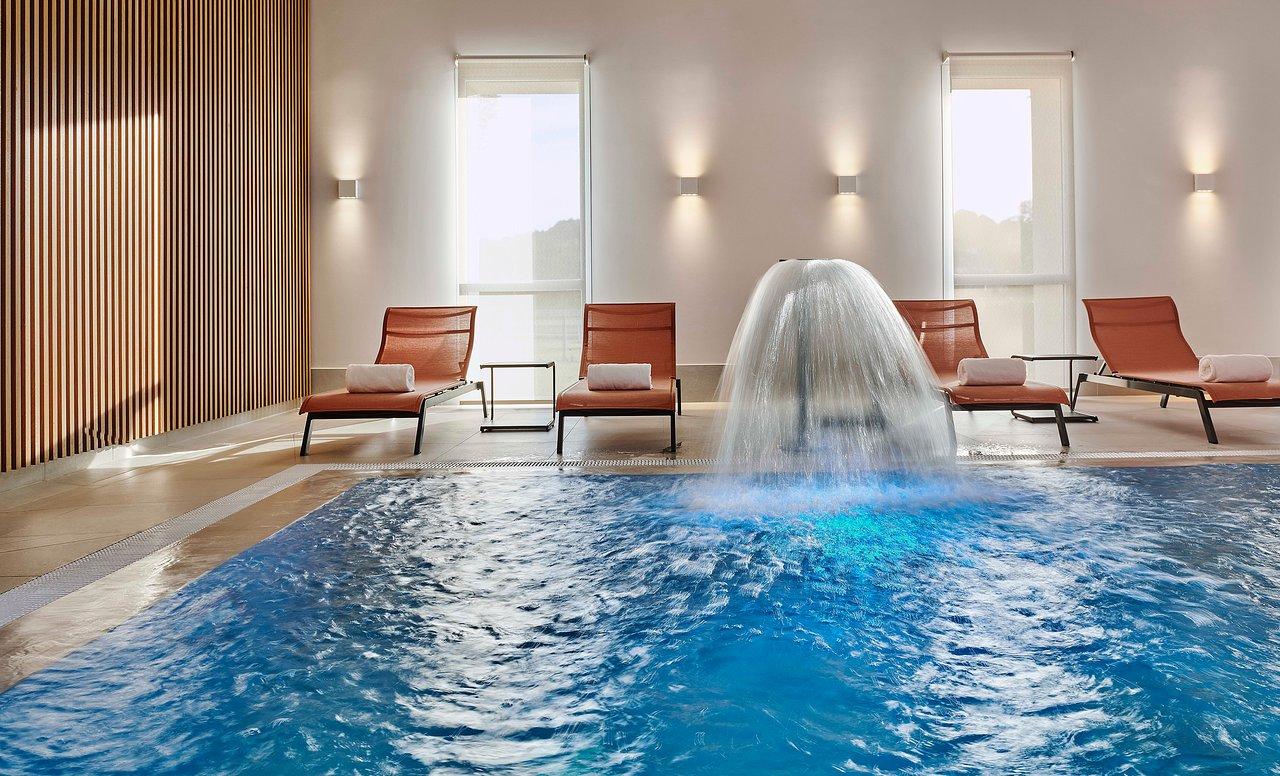 Image: indoor swimming pool at Chateau Saint-Jean
Hotel Des Berges
Hotel Des Berges offers an outdoor swimming pool and eight hundred square metre spa, complete with sauna, hammam, Jacuzzi and relaxation room. The luxurious spa offers you a chance to relax and unwind with a full range of top class treatments. This is a chance to relax, unwind and rejuvenate when visiting France as a family.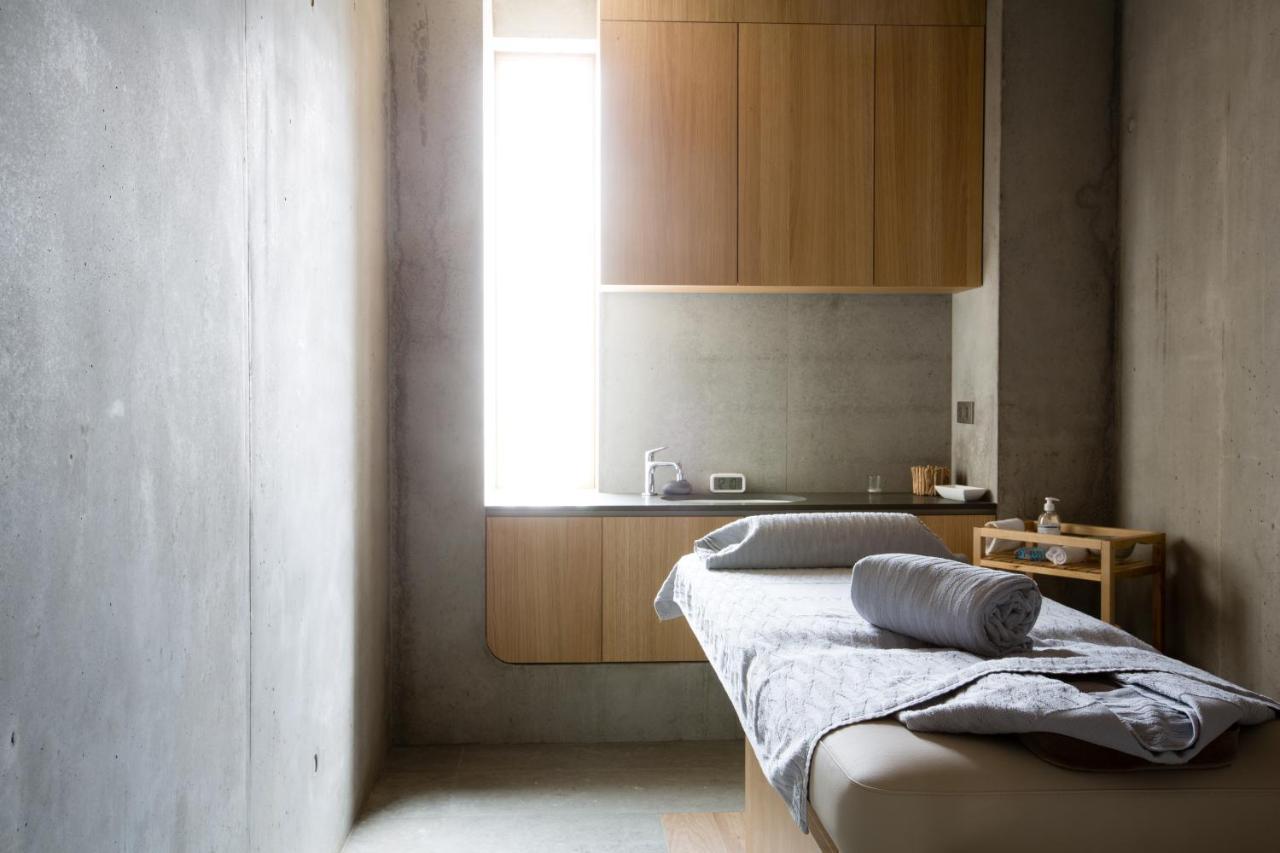 Image: Private treatment rooms at the Hotel Des Berges on-site spa
Grand Hotel des Alpes
This luxurious hotel offers you a chance to relax at their relaxation centre with garden and a view of Mont Blanc. The swimming pool has a swim current machine and there is a Jacuzzi on site. In addition to this, you can relax in the dry sauna to prepare your skin for your relaxing treatment. They provide relaxing tonic massages and body treatments.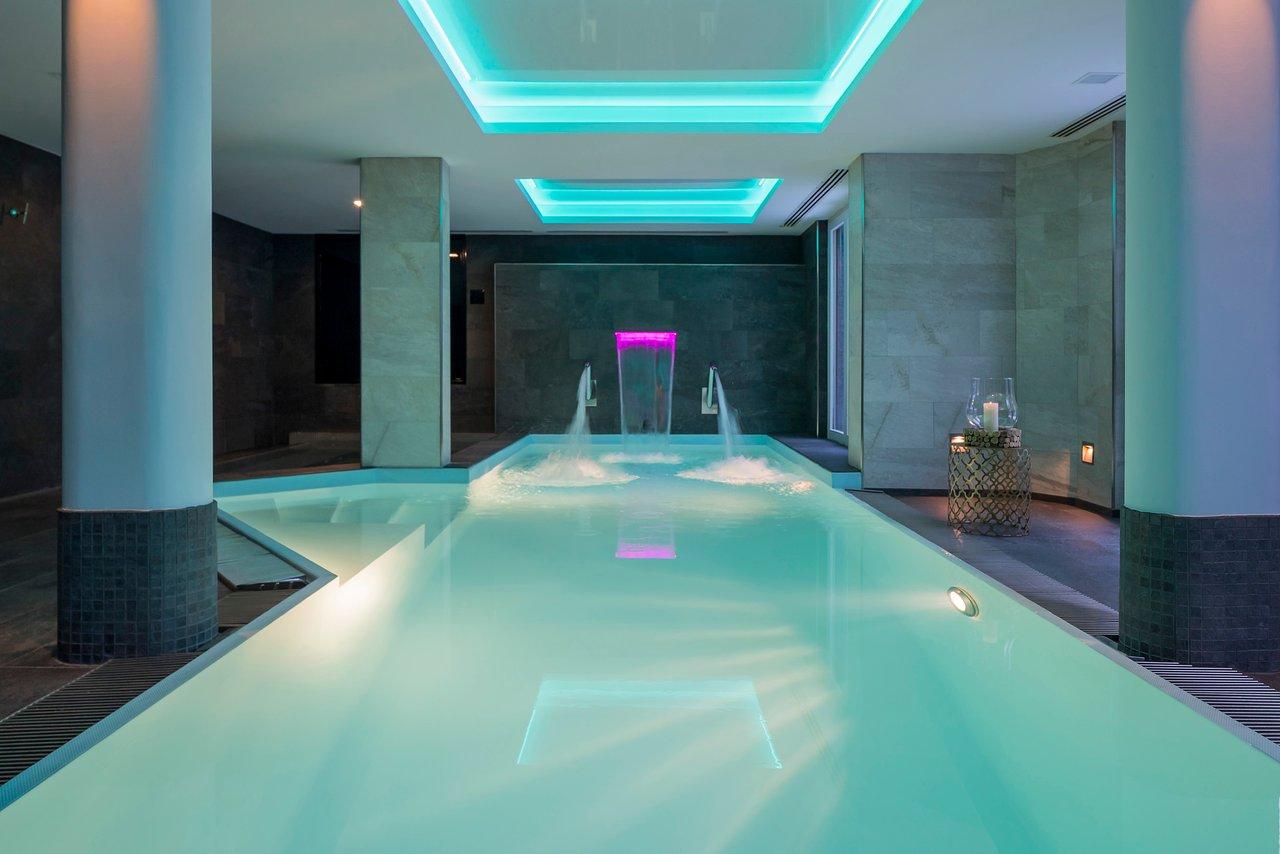 Image: Luxurious spa at Grand Hotel des Alpes
Hotel Chais Monnet & Spa
Hotel Chais Monnet & Spa boasts a wellness area with hammam, indoor swimming pool and hot spring bath. Reduce stress and exhaustion with a relaxing experience at the on-site spa, which offers personalised body and facial treatments. They also offer child minding services, so you can enjoy the amenities.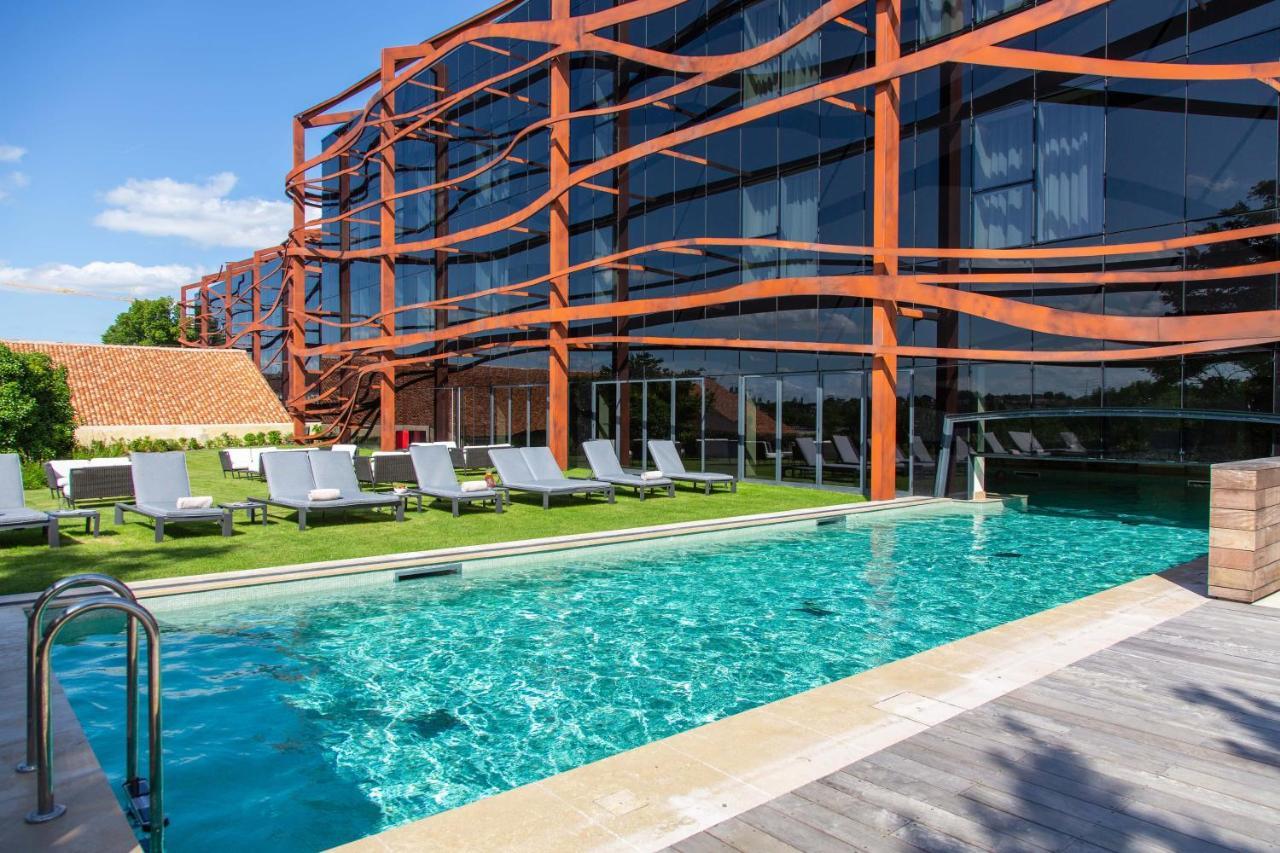 Image: Refreshing outdoor swimming pool at Hotel Chais Monnet & Spa
Altapura
Altapura is a five star hotel offering a contemporary spa that is inspired by nature. They focus on your total well-being with a full range of treatments on offer, provided by experienced therapists. There is an indoor and outdoor swimming pool, enabling you to take a dip, even in the heart of winter.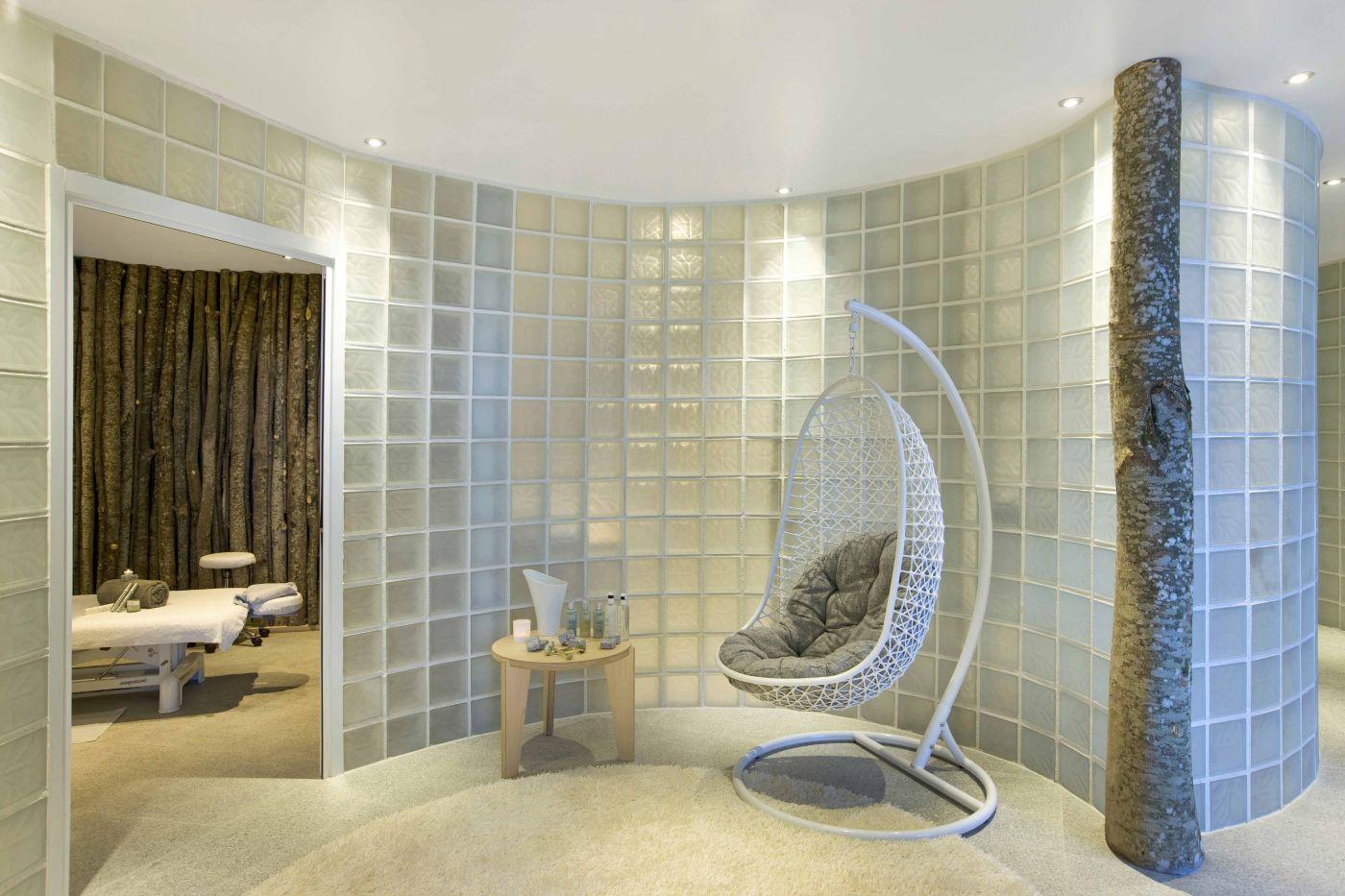 Image: Contemporary spa at Altapura