Top 5 Best Value Family Friendly Hotels in Greece
As you think about all the places you wish to explore while in Greece, don't overlook a wonderful hotel for your family to stay at! There are plenty of places, but some are much better than others. We have evaluated many, and these are the top 5 best value and family-friendly hotels in Greece.
Electra Metropolis Athens
The Electra Metropolis Athens offers an amazing view of the scenery around it because it sits on a bluff. The restaurant offers delicious food choices, and a menu kids will love too. You can choose to dine inside or outdoors; both offer a great view of the scenery while you dine. The hotel is close to prime tourist attractions, shopping districts, and live entertainment.
There are many restaurants in this area. Childcare is provided at the hotel, giving you an opportunity to enjoy a meal without them if you desire. The hotel features several swimming pools, one of them on the rooftop so you can see the skyline at night.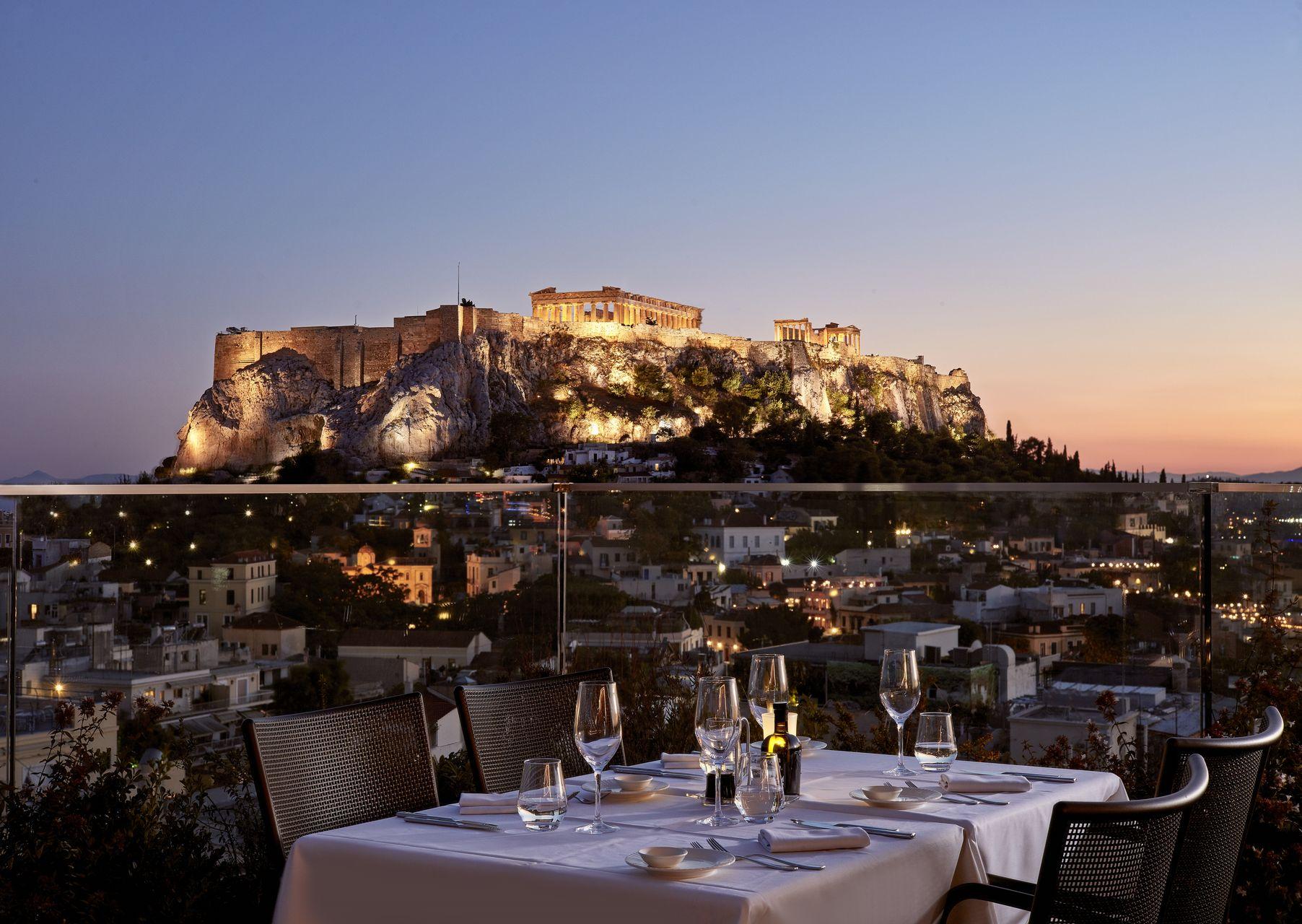 Image: The lovely Electra Metropolis Athens offers a wonderful view and the location can't be beat!
Hotel Grande Bretagne
From this hotel, you can see the ancient Greek architecture, and it is even more amazing when it lights up at night! The rooms are fabulous with plenty of space for your family to stretch out. The hotel has a great restaurant with indoor and outdoor seating where you can continue to enjoy that great view. There is plenty to explore close to the hotel including entertainment venues, historical spots, and places for shopping.
Childcare is offered at the Hotel Grande Bretagne, and can be ideal for parents to venture out on their own a bit. There is plenty to explore around this area, and the pace can be a bit much with little ones in tow. The hotel features an indoor and outdoor swimming pool where families are often seen relaxing and having fun.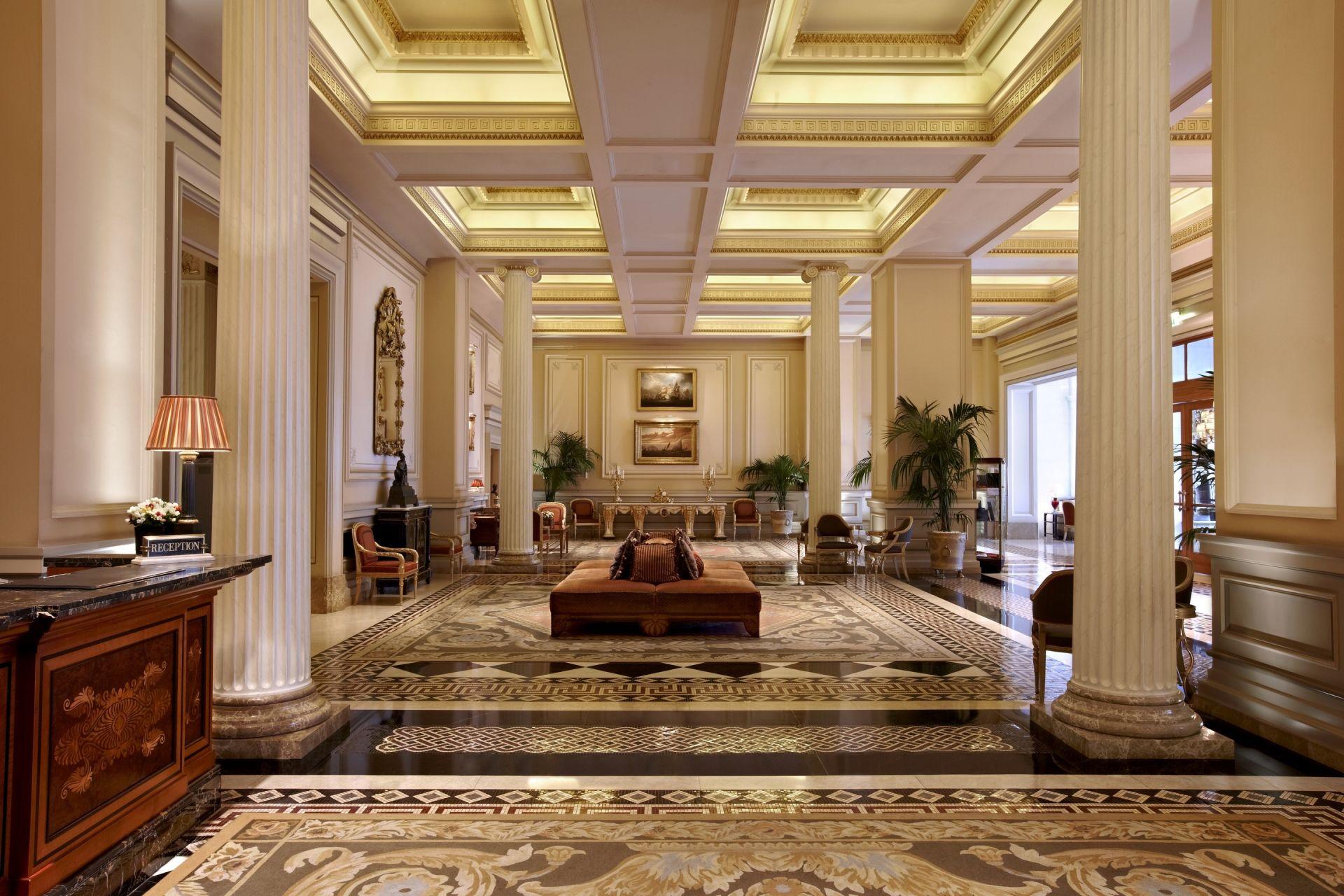 Image: The décor of the Hotel Grande Bretagne is amazing, and the view from this location is one of the best.
Electra Palace Athens
See many of the historical buildings this area offers when you stay at the Electra Palace Athens. The view of them is attractive and you can easily get around to explore them closer. Guided walking tours are a popular way to see them and find out more about them. Bus tours are also offered to take you to destinations further from the hotel.
Babysitting is offered at this hotel, it has a great restaurant, and features two swimming pools. It is very comfortable and quiet. Your family will appreciate the spacious rooms and a place to relax. There are many places to shop, find something to eat, and entertainment to enjoy in this part of Athens.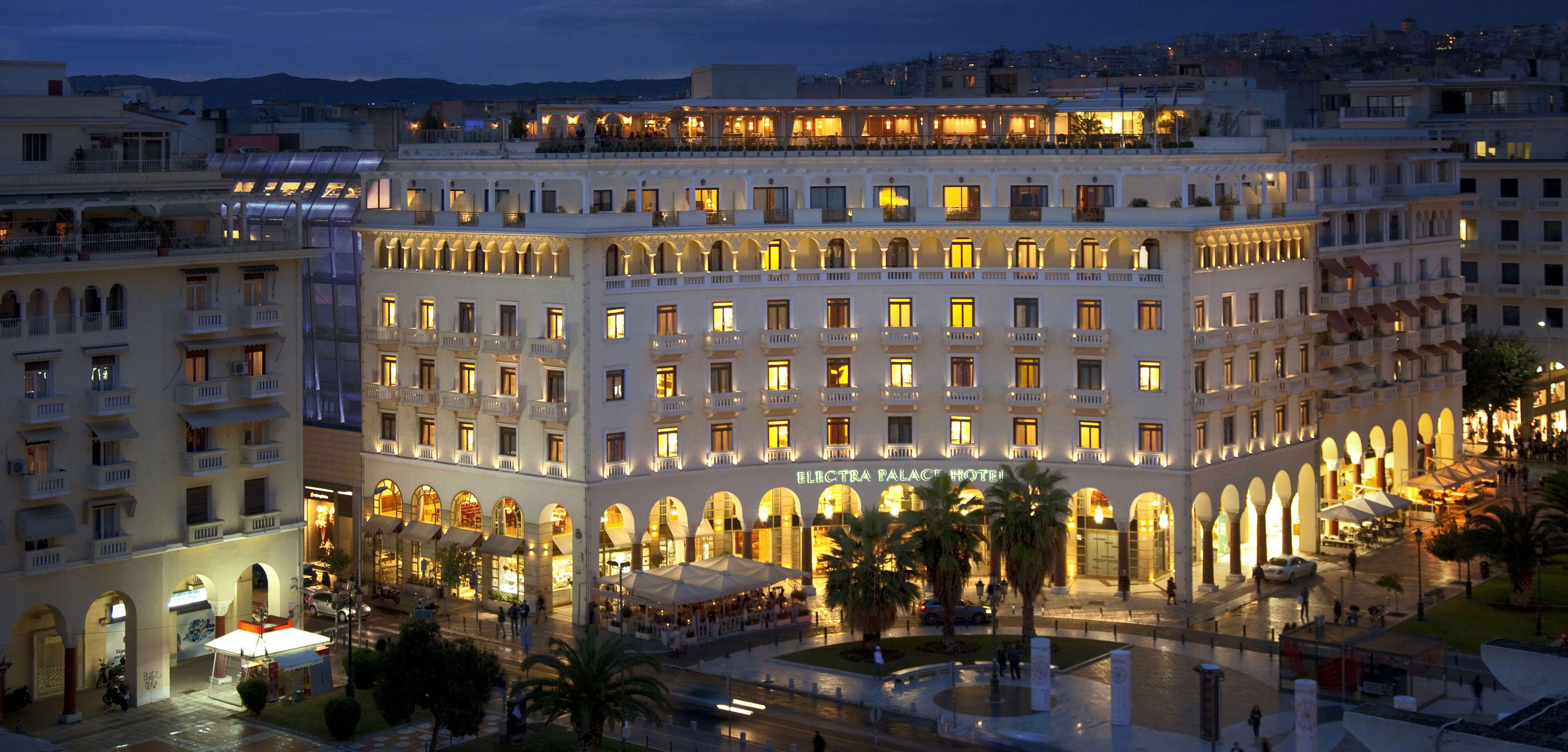 Image: The Electra Palace Athens is an inviting place to stay, and right in the heart of the places you will explore.
Myconian Villa Collection
Families can enjoy their privacy and all the perks while on holiday when staying at the Myconian Villa Collection. The private beach gives access to the clear water without the space being too crowded. There are plenty of water activities to take part in. They include boating, diving, and snorkelling. There are several swimming pools available too.
The hotel offers a game room that is perfect for adults and older children. Some of the options include table tennis, video games, and billiards. A shuttle bus is available to take you to and from the main attractions in the area so you can enjoy the tranquillity further away but still get to those places you wish to explore while on holiday.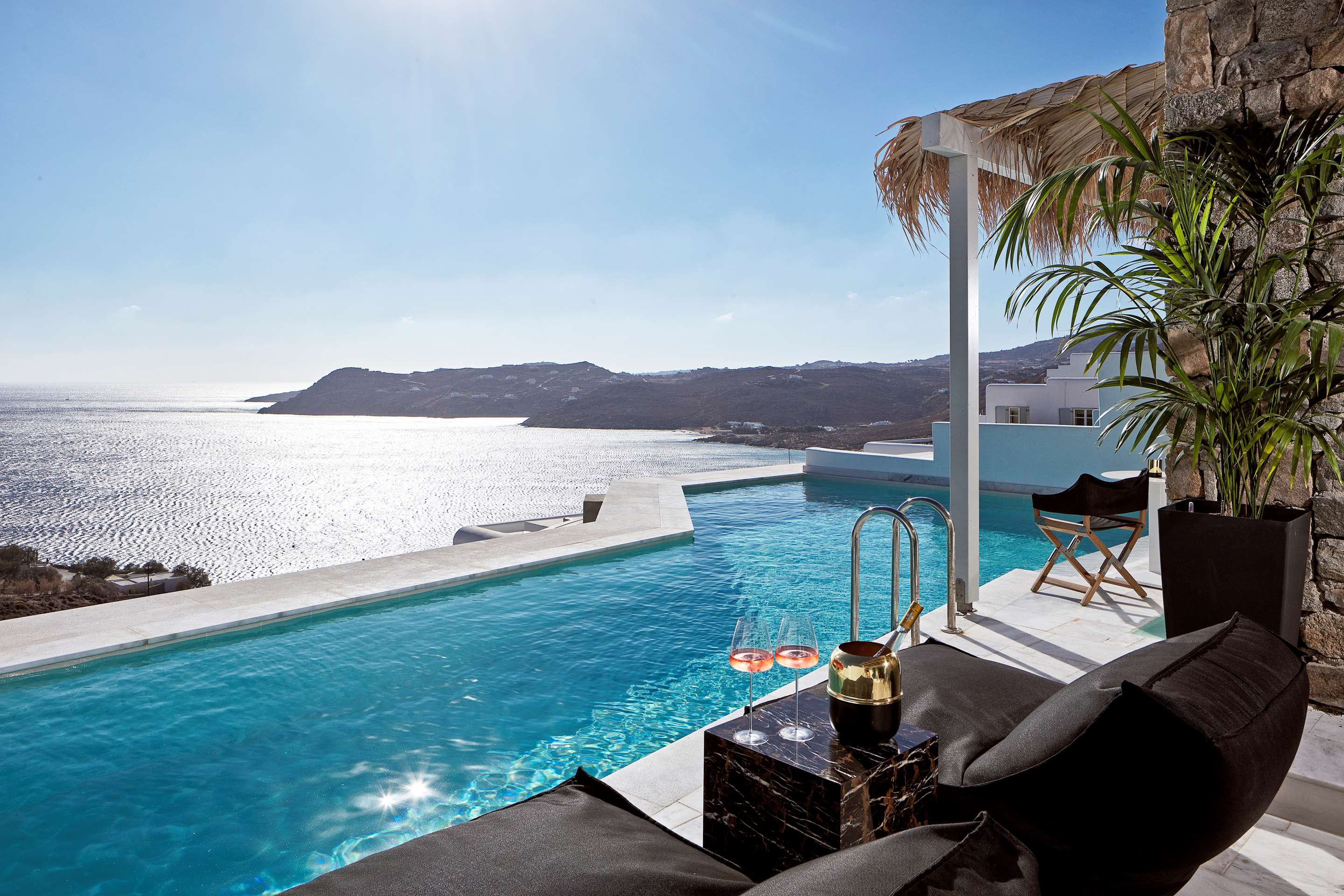 Image: Enjoy a quiet and peaceful place to stay with the beach very close to you at the Myconian Villa Collection.
The Romanos, Costa Navarino
Amazing rooms, close access to the beach, and a view that is impressive are just a few reasons guests choose to stay at The Romanos, Costa Navarino. The restaurant gets great reviews and you will find entrees the kids like too. You can choose to dine indoors or outside, both options offer a lovely view.
Badminton, and can be a great way for the family to have some time outdoors together. There are trails for hiking in this area which you may like to explore. Shuttles can take you to the popular sites further away from the hotel. You will find plenty to see, places to shop, and entertainment options close by.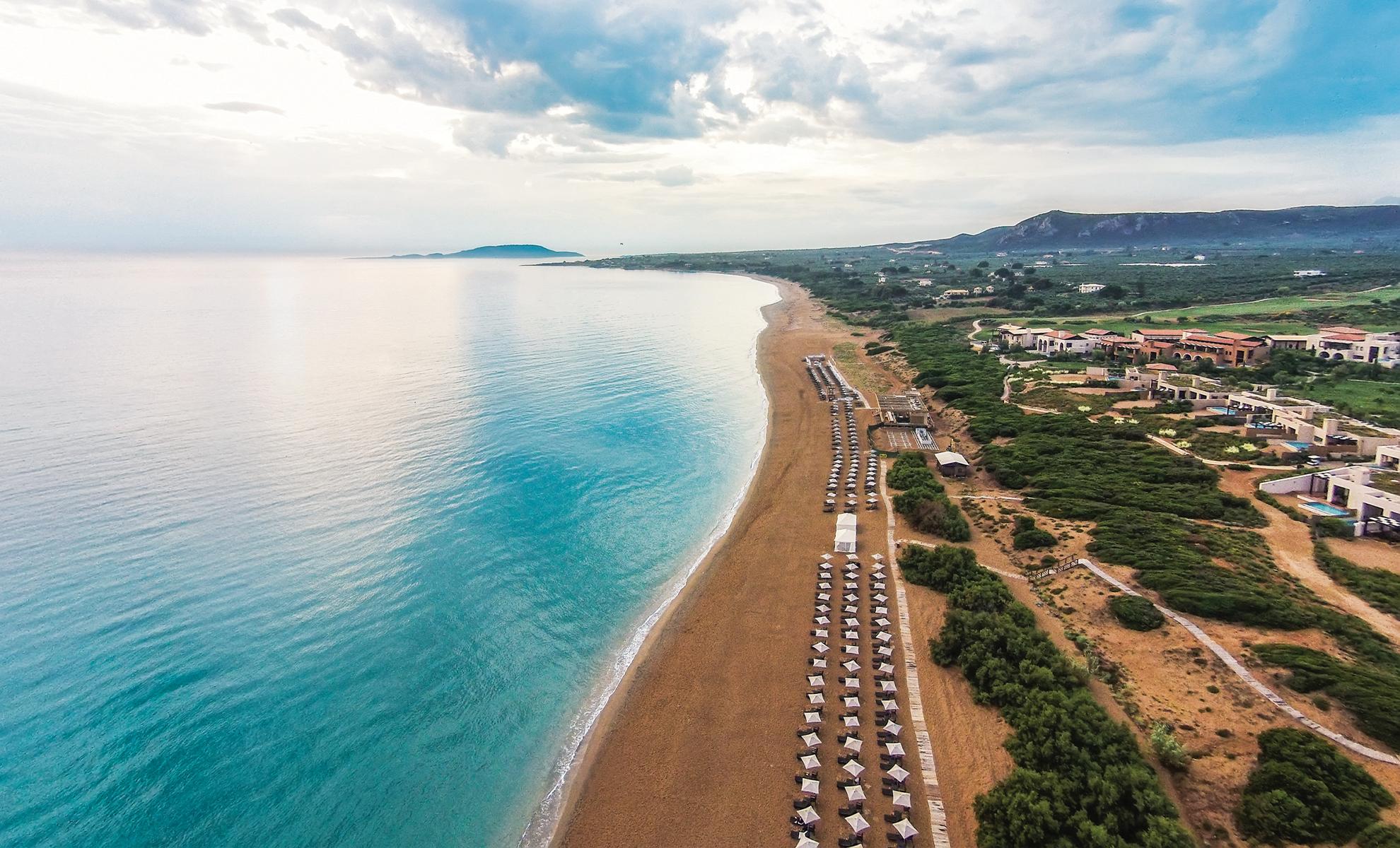 Image: Close access to the beach at The Romanos, Costa Navarino is one of the main reasons families stay here.