Top 5 Best Value Family Friendly Hotels in Israel
There are many wonderful hotels around Israel. Getting a great location, comfortable room, and a terrific price all help your family have the ideal holiday. We looked closely at any of the hotels. These are the top 5 offering a family-friendly place to stay and overall value. Your family will enjoy staying in any of these locations!
Mamilla Hotel
You will feel like you are staying in a castle when you book a room at Mamilla Hotel. There are almost 200 large sized rooms here, offering your family comfort and a quiet place to relax. The hotel has a delightful restaurant and several swimming pools. Childcare is available if you wish to venture out for some adult only time.
There are several museums your family will enjoy close to this hotel. They include the Hebrew Music Museum and the Friends of Zion Museum. There are many historical buildings and sights within walking distance of the hotel. This area offers plenty of shops, places to eat, and forms of live entertainment.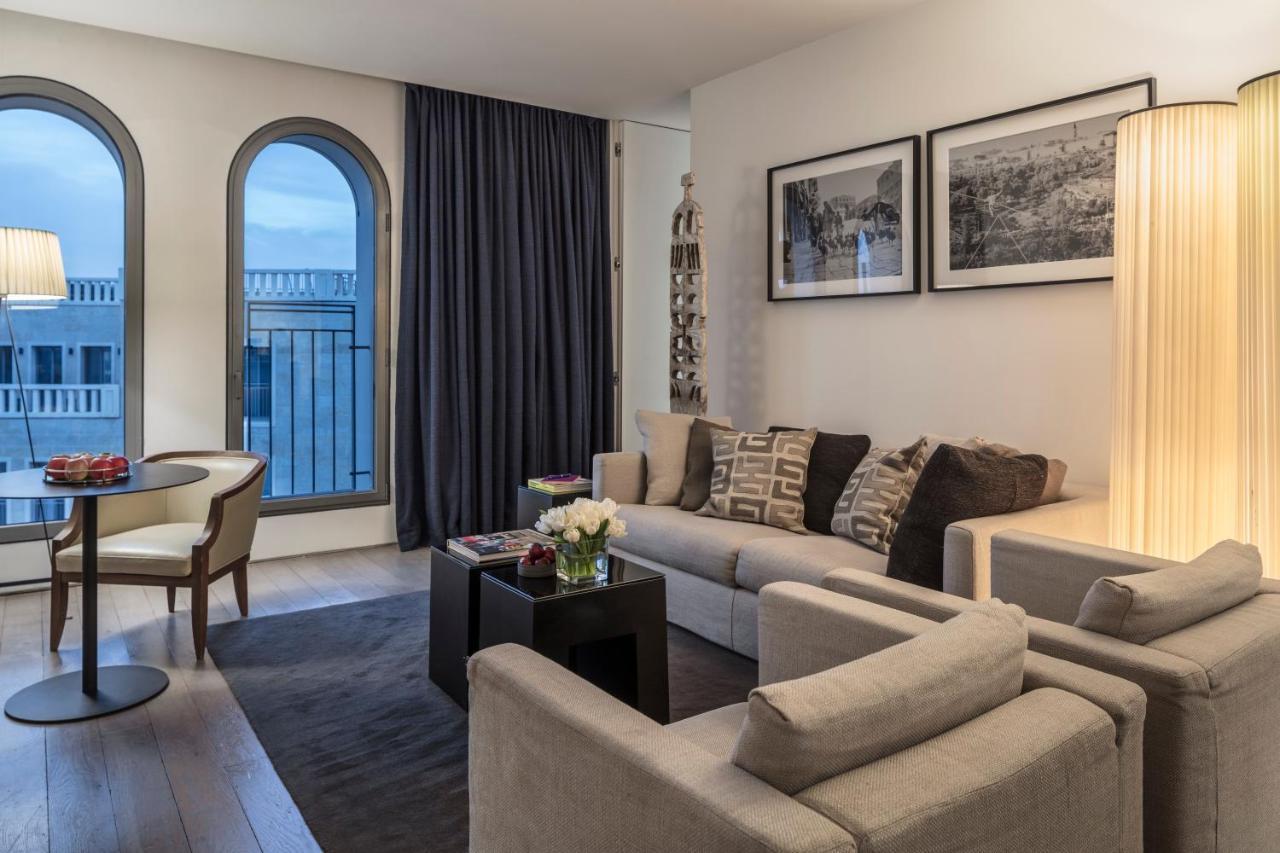 Image: The unique style of the Mamilla Hotel is inviting and fun, the design of the windows offers a great view of the city.
King David Hotel
The King David Hotel offers an amazing view as it overlooks the Old City of Jerusalem. This is a very popular hotel and the historical elements behind it may be something you appreciate. Even though it is an older hotel, it has been renovated and upgraded to ensure it isn't lacking anything guests may need. The beautiful green scenery surrounding it is relaxing and appealing.
Childcare services are available and there is a restaurant with plenty of great dishes to pick from. Tennis courts are on site. There is plenty to see and do around this hotel. It is close to the old city and the new elements, giving you the perfect balance and the ability to be part of both during your holiday.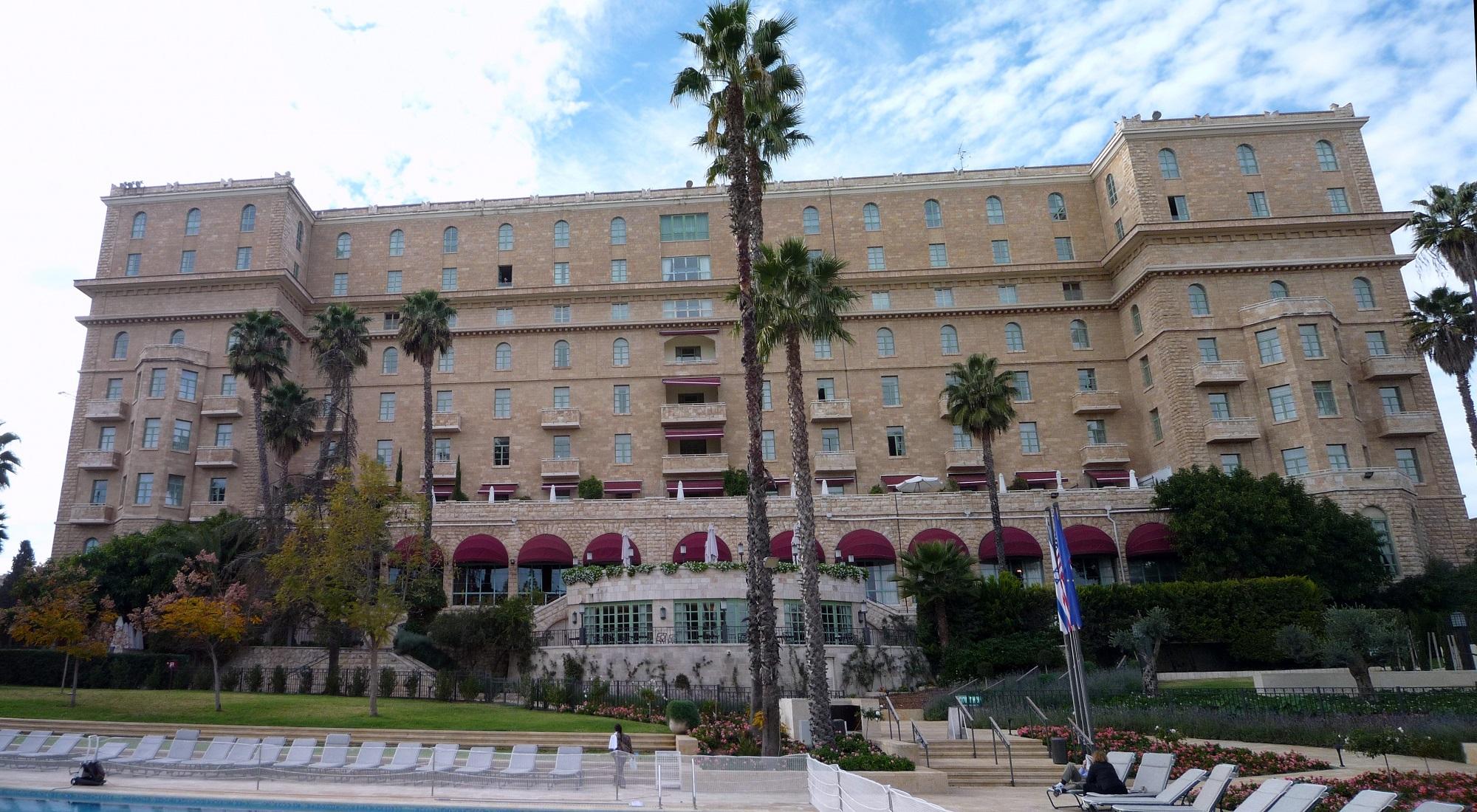 Image: The King David Hotel is in the prime location to explore all this area has to offer.
Leonardo Plaza Hotel Jerusalem
With over 250 rooms, the Leonardo Plaza Hotel Jerusalem is a large hotel with plenty of great amenities. Children love the kid's club offered here and there are activities for all age groups. Babysitting services are available, giving adults a chance to explore a bit on their own if they wish. The restaurant offers many great dishes you will rave about!
This hotel is within walking distance of great places for your family to explore. They include Old City and The Western Wall. You will find various museums, parks, places to eat, unique shops, and fun entertainment. The swimming pool is a fun place for the family to relax and have some time together.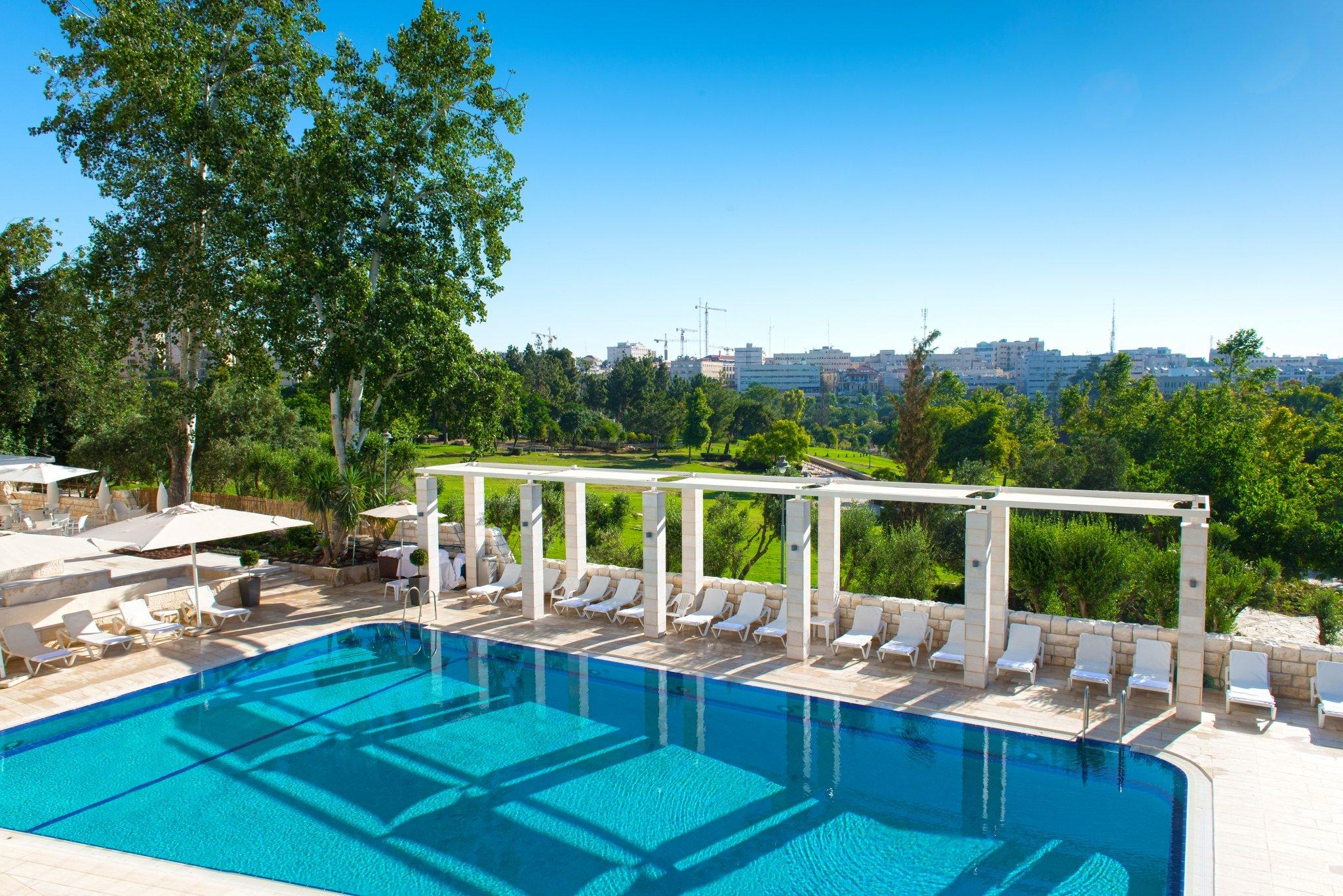 Image: The location of the Leonardo Plaza Hotel Jerusalem and all it offers make it a favourite of families on holiday.
The Ritz-Carlton Herzliya
This is an amazing hotel with large rooms and suites. While it is a larger hotel., you will get the personal attention you desire when your family stays here. The Kid's club offers fun activities for children up to 10 years of age. There are books, movies, and games the entire family can enjoy and many of these items can be taken to your room. Childcare is offered if you wish to balance family fun with some adult only activities.
Arena Mall is right out the front door, giving you access to a great shopping experience! There are places to eat and lots of entertainment in this area too. The marina is very close too, and you can book a boating excursion or go for a walk around it and appreciate the beauty of the water. If you have older children, GolfZone is a fun place to enjoy games and activities.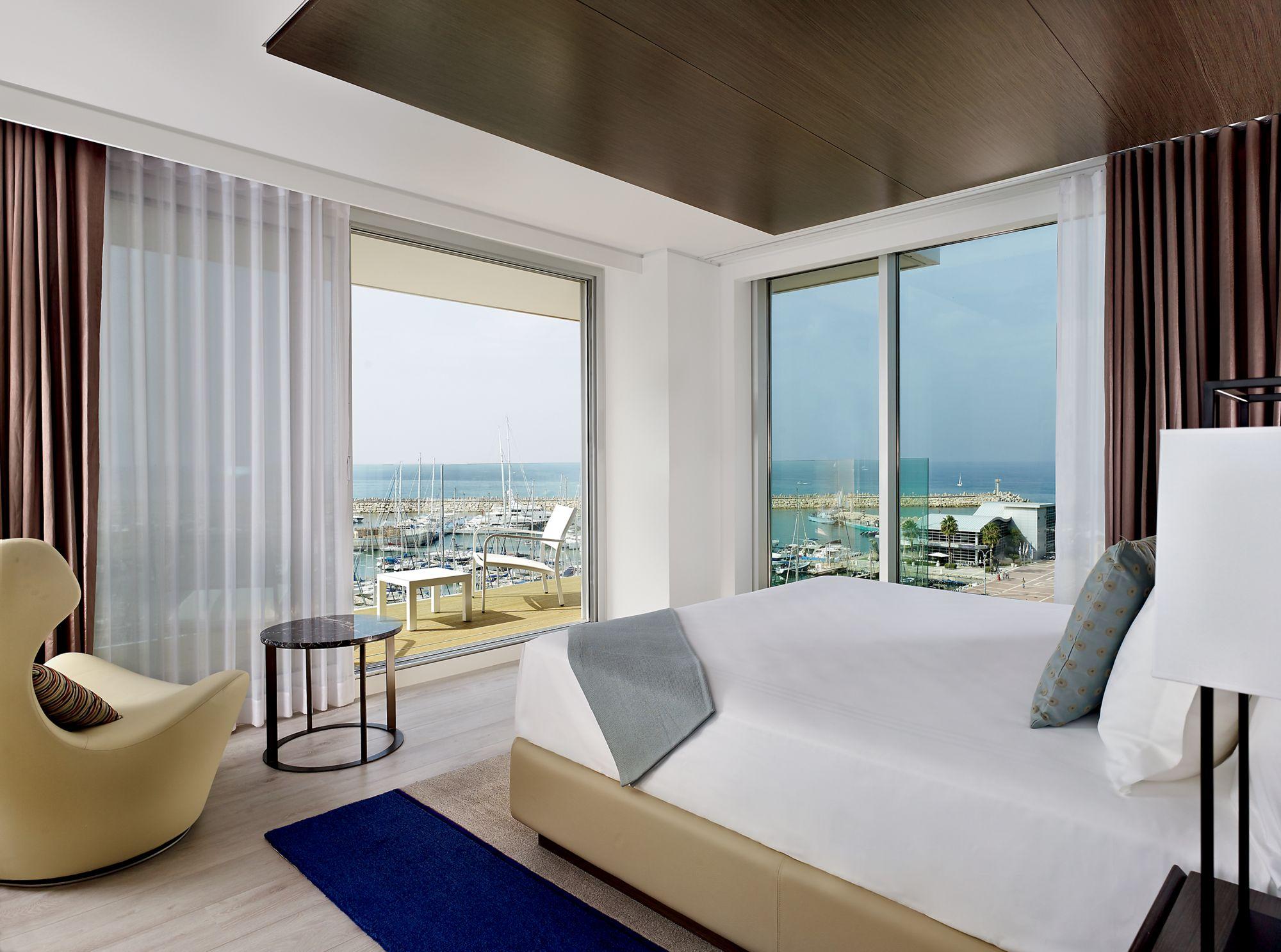 Image: The Ritz-Carlton Herzliya is beautiful, classy, and in a wonderful location.
Waldorf Astoria Jerusalem
Take a step back in time with the architecture of the Waldorf Astoria Jerusalem. The historical building has plenty to offer, and has been upgraded over the years to ensure the highest level of comfort. The restaurant here offers amazing dishes and there are great choices for children too. The hotel offers childcare services if you want to plan time at the spa or a romantic dinner for two.
The Friends of Zion Museum is close, and a wonderful place to spend a day with your family. If you have older children with you, Moonshine Escape Room can be a fun way for the family to work as a team to solve the challenging clues!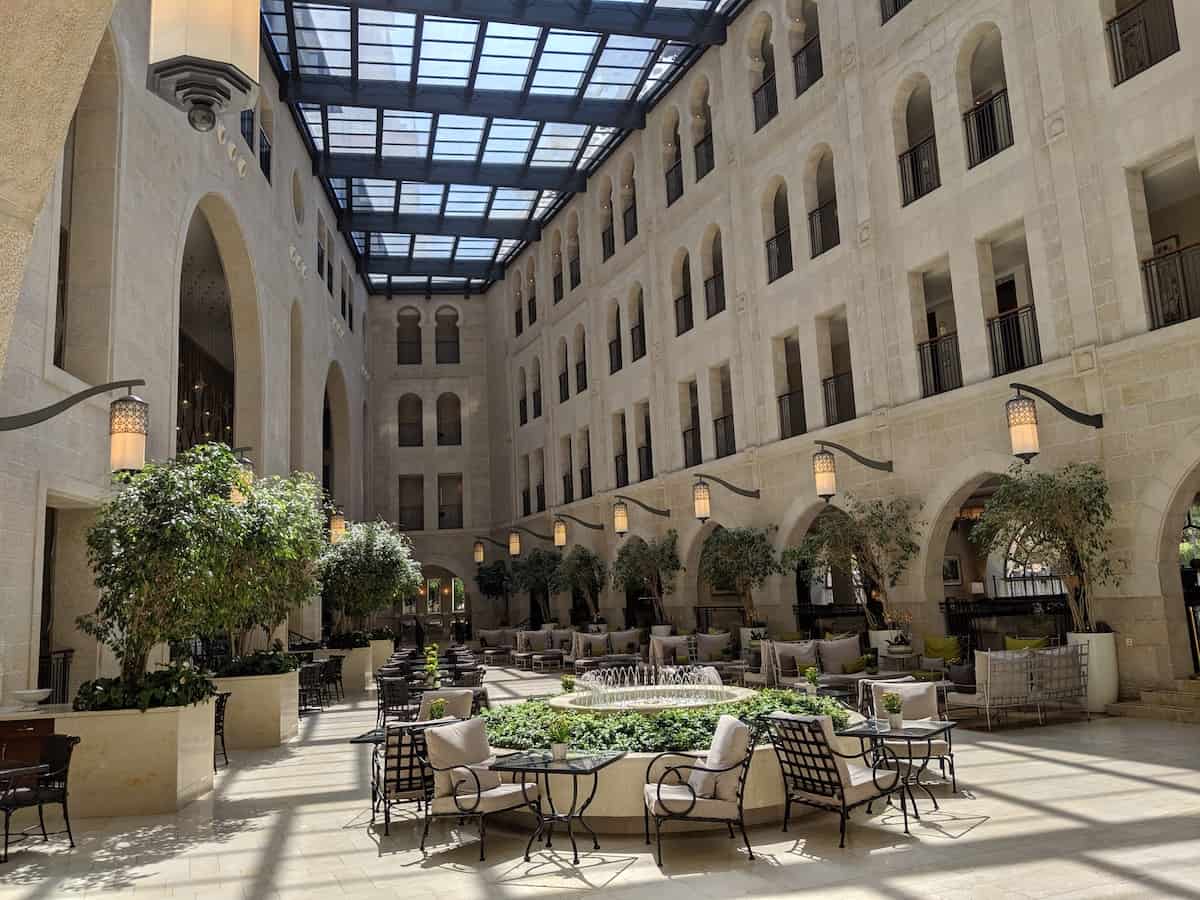 Image: Few hotels can compare to the design of the Waldorf Astoria Jerusalem.