Top 5 Leading Family Friendly Hotels in Australia
We review the excellent family friendly hotels found in Australia. There is plenty to see and do, and finding the right accommodations for your family makes a difference. You want access to places you plan to visit, great food, and an inviting place to stay. Additional features to help you relax and enhance your time away from home help these hotels rank at the top of the list!
Meriton Suites Southport
Several of the top 5 hotels in Australia are Merion Suites properties. The top one is located in Southport. It is the tallest building in this part of Australia, enhancing the spectacular view of the beaches. The water is clear and inviting, and the warmth of it makes it an enticing place to spend your vacation. Being able to walk to and from the water from your hotel in a few minutes is a wonderful perk!
This is also a prime business area of the Gold Coast; the hotel is conveniently located for business people to complete transactions. The hotel features meeting rooms and delicious food. There are various restaurants and shopping opportunities close by. For those looking for some adventure, this part of Southport also has some theme parks with fun thrill rides for people of all ages!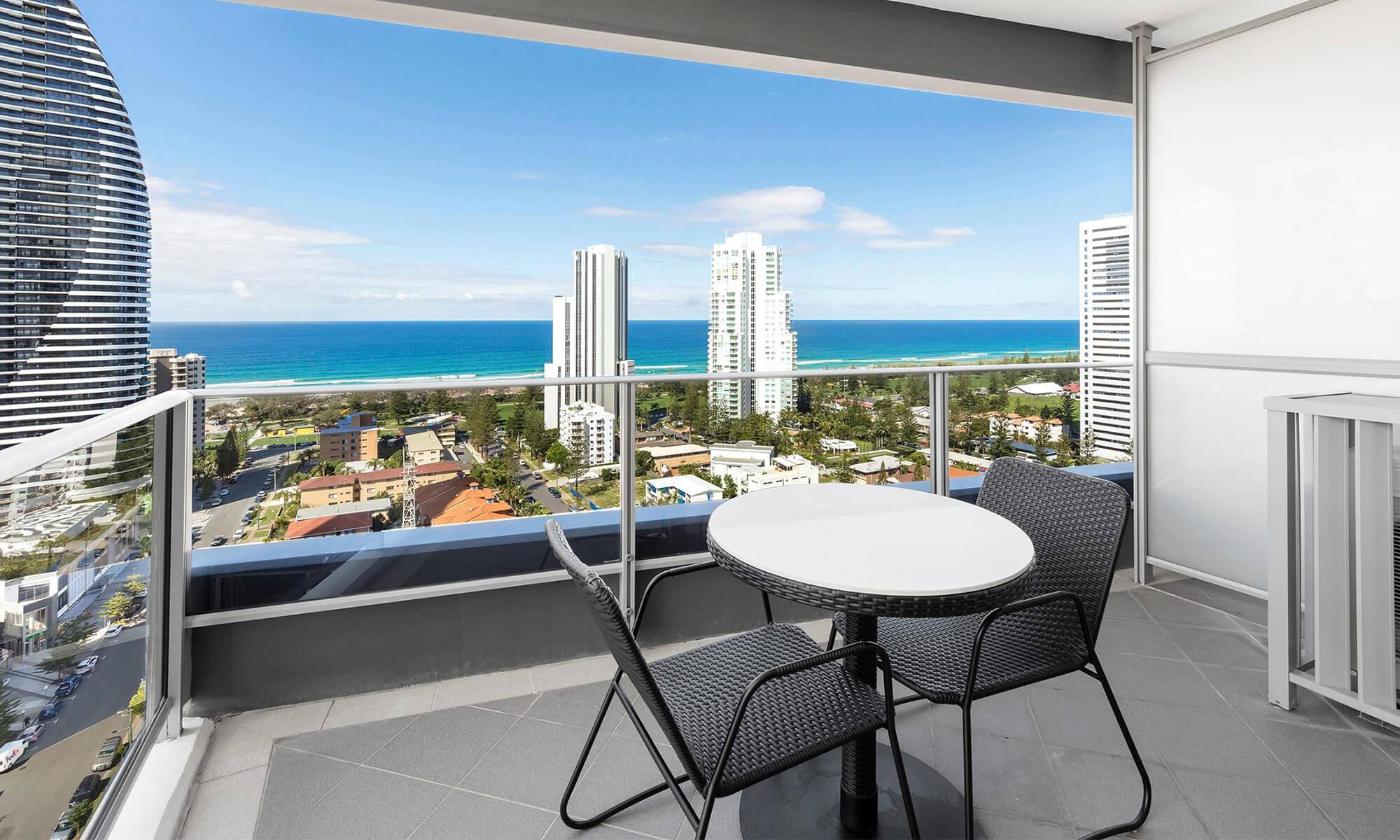 Image: This hotel offers a lovely view of the water for as far as the eyes can see!
Meriton Suites Mascot Central
Travellers often stay at the Meriton Suites Mascot Central as it is just a few minutes from the Sydney airport. Families enjoy this convenience too, and all of the rooms are suites, offering additional space and comfort. There are lovely cafes and restaurants around this area. There are plenty of places to shop so make sure you have room in your luggage for those purchases!
Sports activities take place at Sydney Cricket Ground, offering an exciting place to hang out. Both Circular Quay and Darling Harbour are about 15 minutes from this hotel. They offer a great place to relax or take part in water-related activities. This hotel is in the perfect spot, offering plenty to see and do for those in the area for fun or work!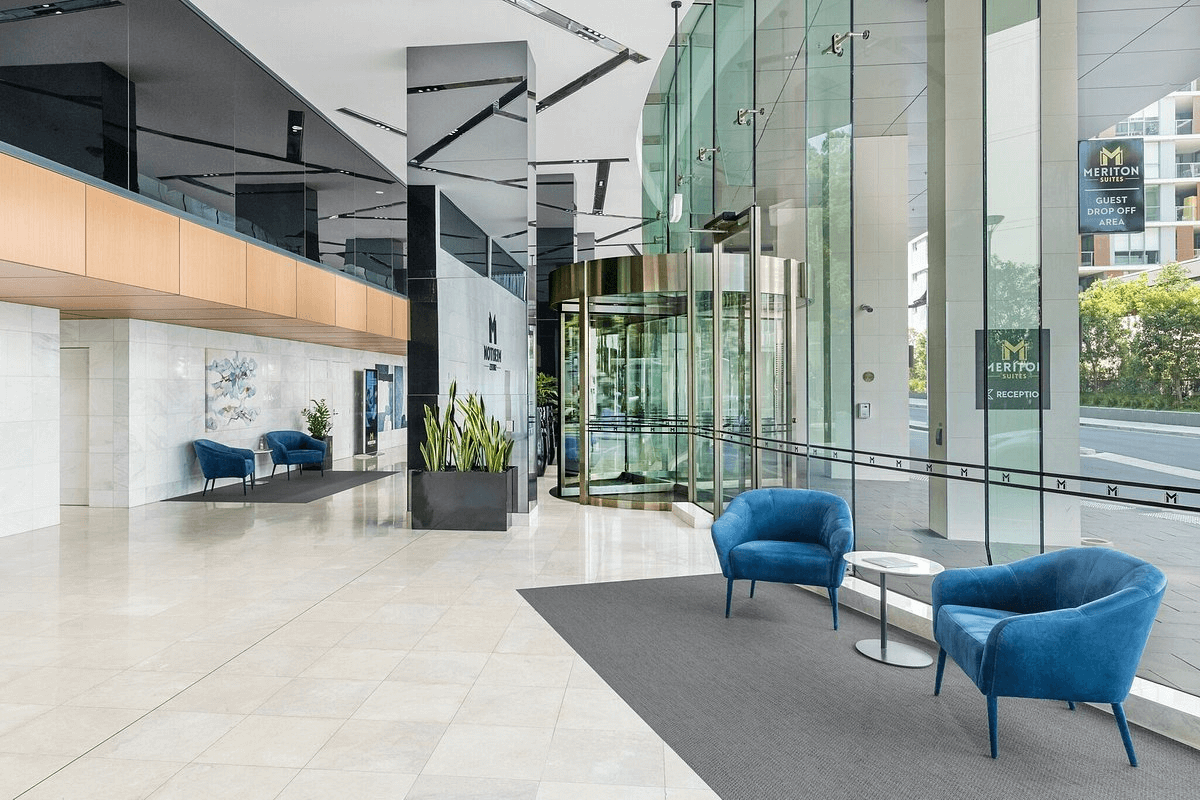 Image: This upscale hotel is beautiful and located in a prime area.
Meriton Suites Coward Street, Mascot
Also located close to the Sydney airport is the Meriton Suites Coward Street, Mascot. It makes it convenient to conduct business in the area or for families to quickly get from the airport to their accommodations. For larger families, this is one of the few hotels offering three bedrooms in the suites! Everyone can have the space they need with such an option! The suites also have full kitchens so you can cook some of your meals there instead of dining out all the time if you desire.
There is plenty to see and do around this area including parks, bodies of water, shopping, and dining. If you don't have a car, this hotel is conveniently located by a train station. You can easily get around using that system to take you to and from your desired destinations. This is a beautiful and comfortable hotel, offering you a great place to stay when you travel!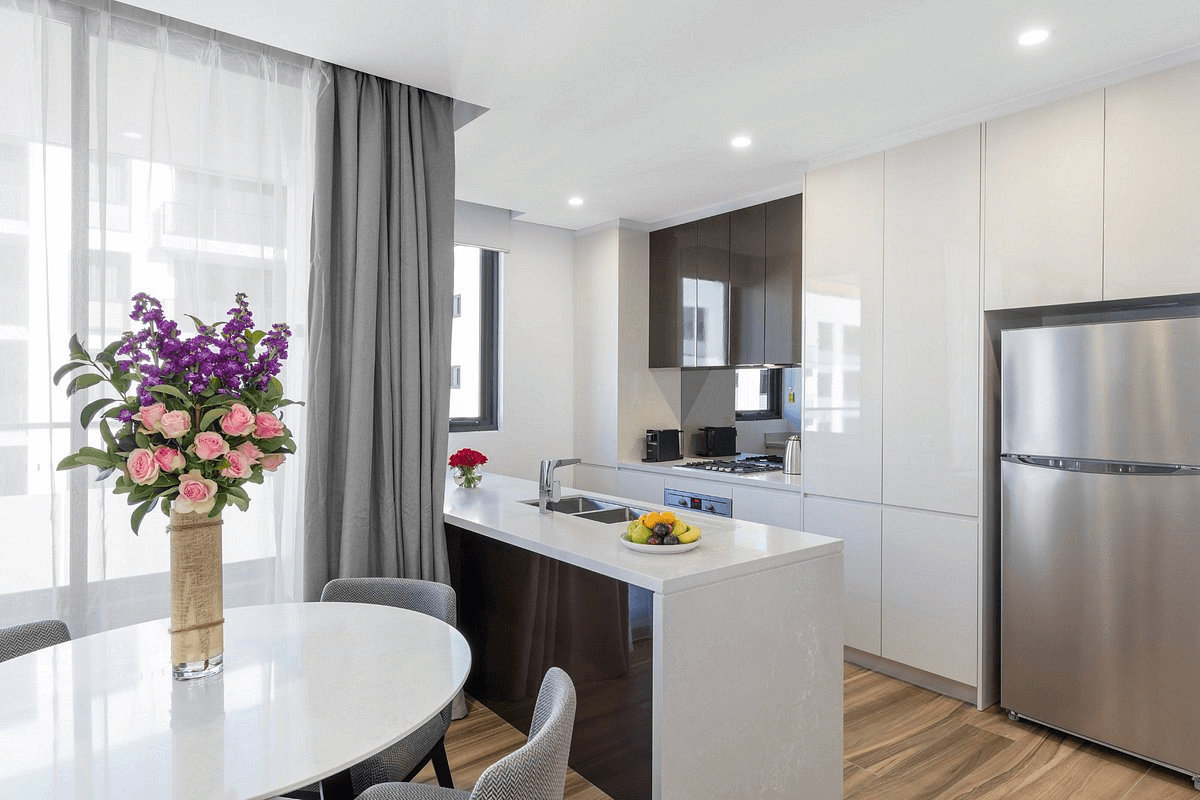 Image: Enjoy a full kitchen with everything you need during your stay.
The Langham, Sydney
One of the most beautiful hotels in Sydney is the Langham. In fact, it is on the list of the top 100 hotels in the world! The rooms are very large and comfortable. This hotel features lovely artwork throughout, and it is worth it to take some time to wander around and see the images, you will be in awe!
Each room at The Langham offers a breath-taking view. Depending on the direction your room faces, you can see the city part of Sydney or the Western Harbour. The location is quiet and inviting, and you aren't far at all from the various activities and adventures around the area.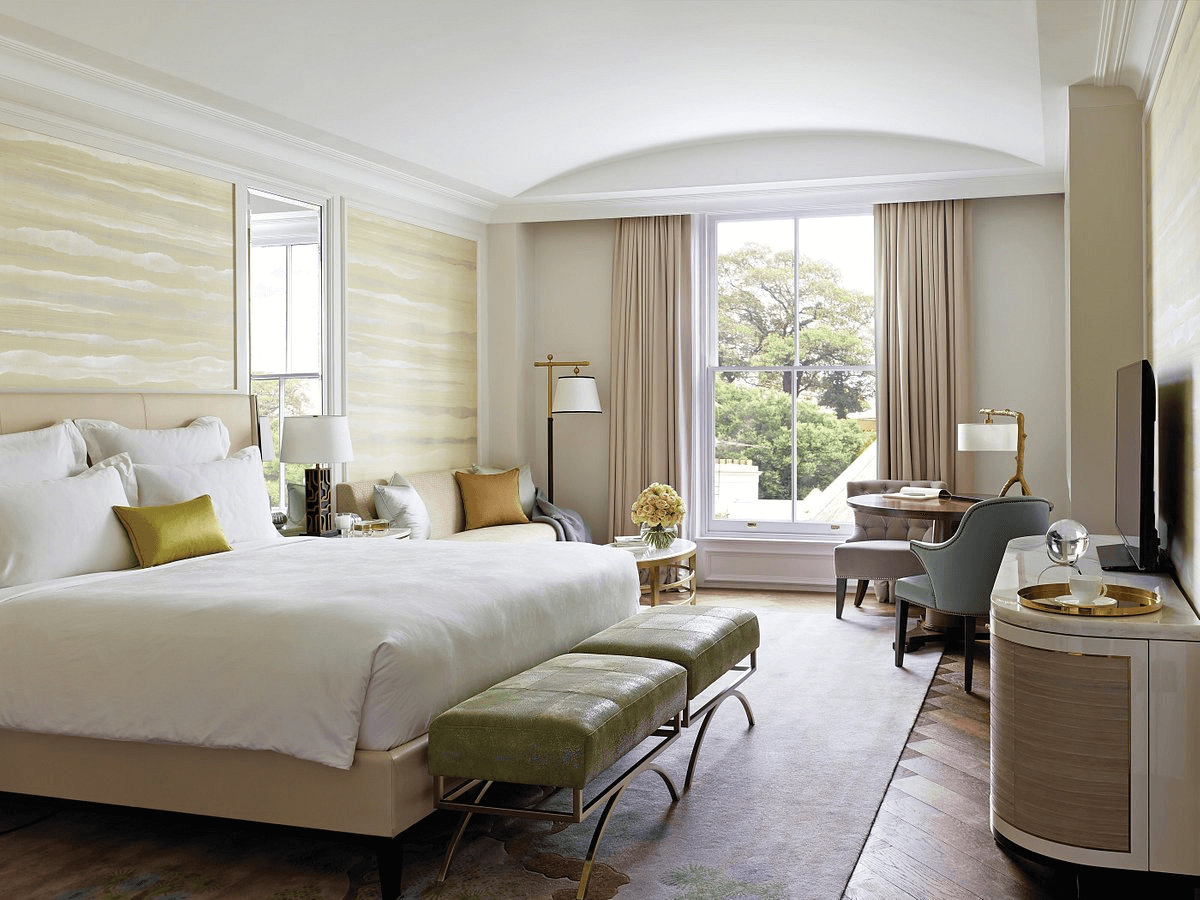 Image: Treat yourself to upscale accommodations you fall in love with!
 The Darling
At the heart of Sydney is The Darling, and this hotel won't disappoint! It is very close to the entertainment district. Relax during the day with various spa treatments, enjoy a lovely dinner, and go out for a night you will never forget! This is the first hotel in Sydney to receive a 5-star rating from Forbes. Make your reservations early as this hotel books quickly!
The rooms are large, but they also offer some suites and penthouses. There are plenty of things to see and do around this area. You can drive or rely on public transportation to get to the beach, shopping, or any other activities you may wish to engage in during the daylight hours!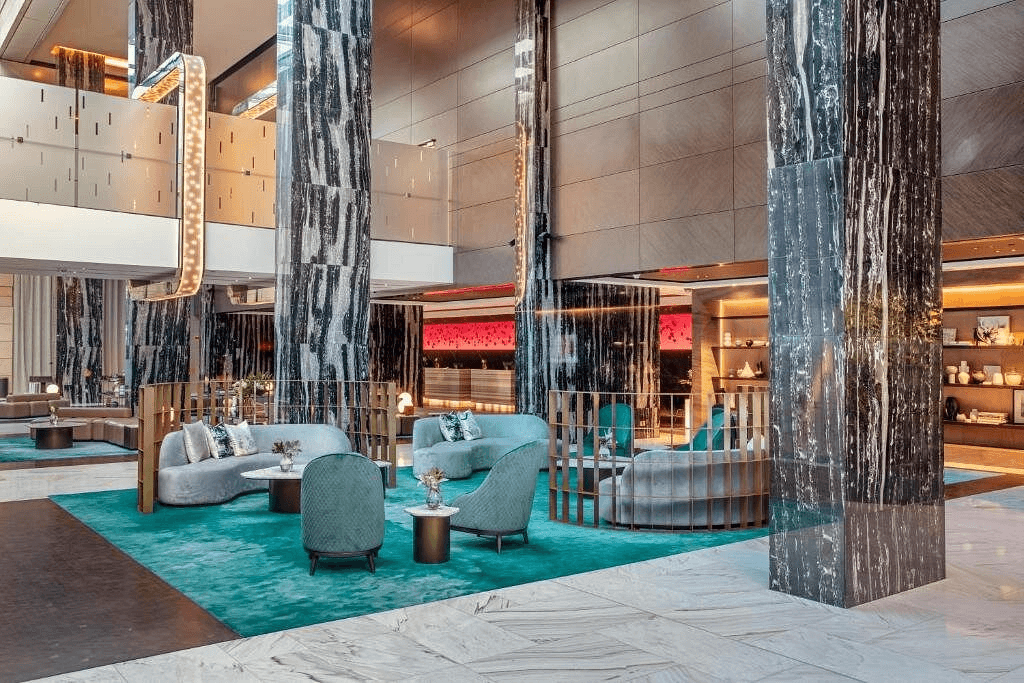 Image: It is hard to find a hotel in Sydney more beautiful than this one!