Top 5 Leading Family Friendly Hotels in Jordan
A holiday in Jordan can be unforgettable for you and your family. Don't overlook the value of an excellent place to stay! These are the top 5 luxury hotels we identified during our search. Each of them has plenty to offer and you won't be disappointed. They are in prime locations and offer wonderful accommodations you will be pleased with.
Crown Plaza Amman
The entire family is welcome at the Crown Plaza Amman, and children stay for free. This hotel sits up on a hill and overlooks Amman. The view is very nice and you will appreciate being within walking distance of many places to explore. Breakfast is free here and a nice way to start the day before you head out for adventures.
There are two swimming pools available. They are both heated but one of them is inside and the other is outside. The restaurants here are amazing, and you will be very excited to dine in them more than once during your time in Jordan. There are plenty of shops, cafes, and entertainment venues your family will have fun exploring.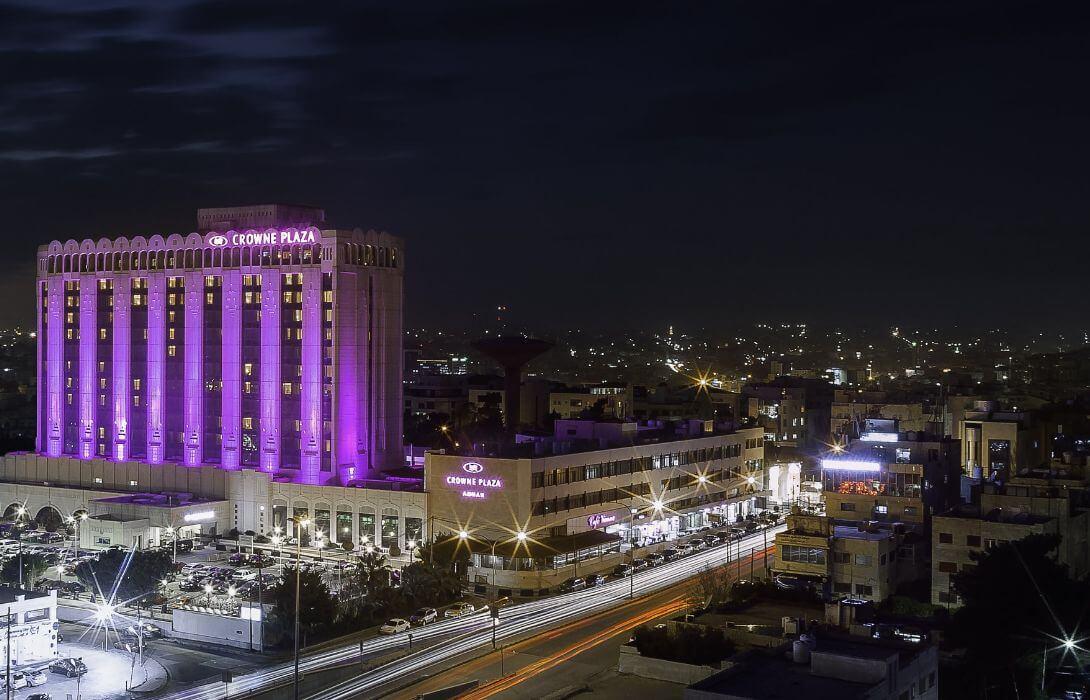 Image: The beautiful Crown Plaza Amman is in a prime location and your family will love the atmosphere.
InterContinental Jordan
The InterContinental Jordan is a remarkable hotel, and you will enjoy staying there with your family. This hotel offers free breakfast with amazing food, including selections the children will love! It is located close to the heart of the city, making it fast and easy to get around. There is so much to explore in Jordan, don't waste your time on transportation getting to and from all of it!
Childcare is offered at this hotel, giving you the option to do some adult only activities while hotel staff supervise the kids. There are two swimming pools all of you can enjoy, and they are heated. One is inside and the other is outdoors.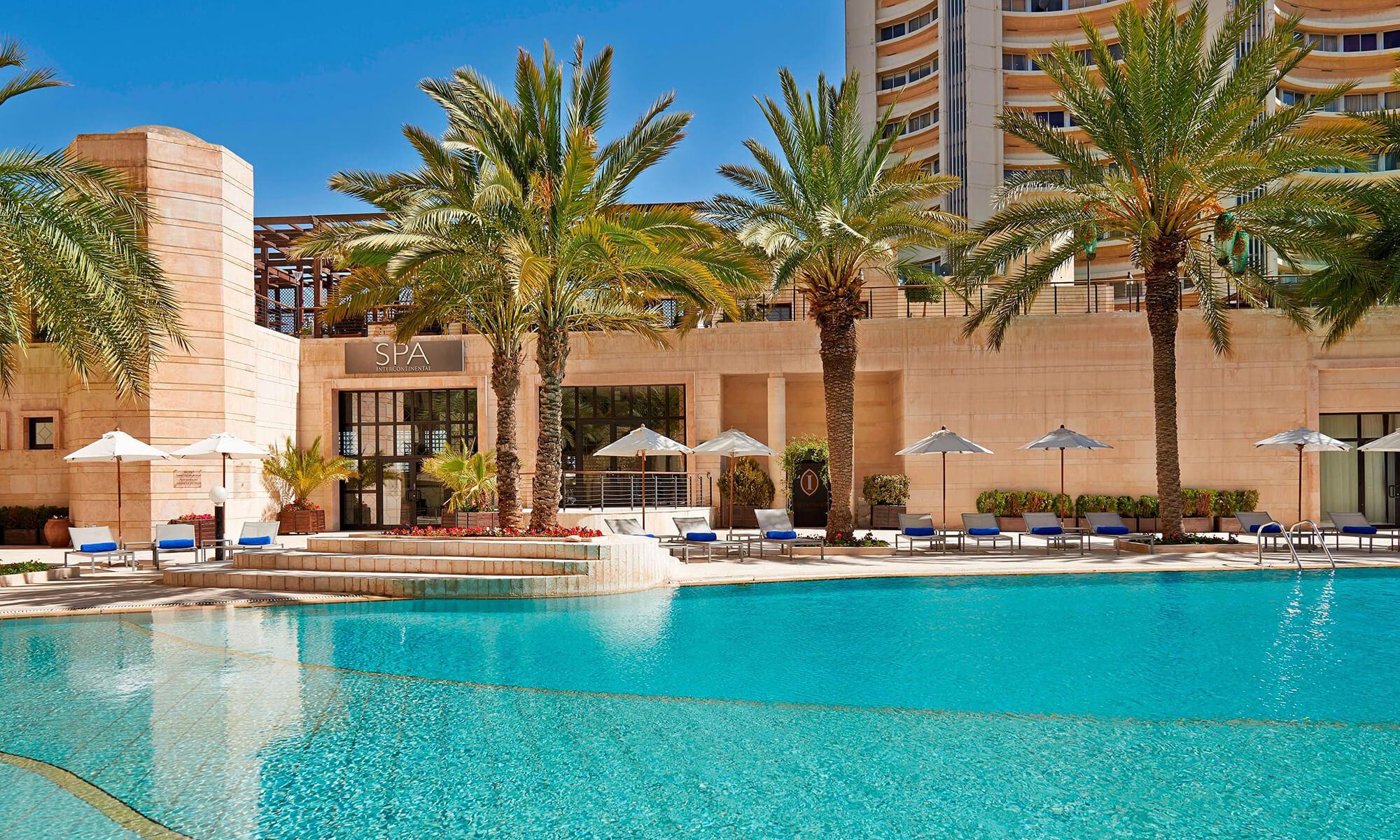 Image: The InterContinental Jordan is beautiful inside and out. The location is perfect for your family to have a nice holiday.
Fairmont Amman
You will find plenty for your family to love about the Fairmont Amman. This hotel offers free breakfast and plenty of activities daily for the little ones. The beach is very close by so you can conveniently go back and forth from there to your room throughout the day. There are two swimming pools as well as a shallow children's pool.
Renting bikes from the hotel is a wonderful way for your family to get outside and explore. If you and your spouse would love time to go eat a nice dinner or enjoy the live entertainment, contact the hotel about babysitting they offer. This is the best of both worlds as you get a family vacation and date night all rolled into one!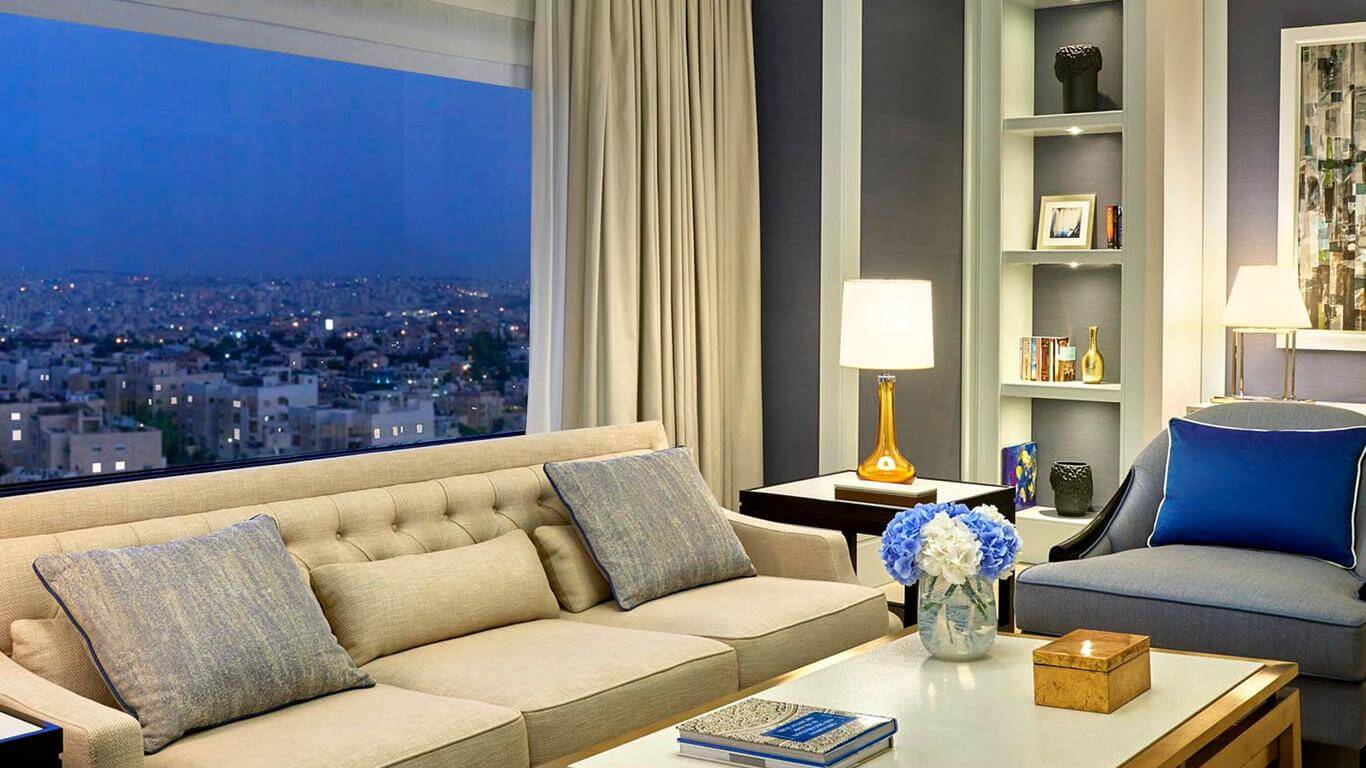 Image: When the Fairmont Amman hotel is your home away from home, there is nothing to complain about! The rooms feature large windows with wonderful views!
Kempinski Hotel Amman
From the moment you enter the Kempinski Hotel Amman, you will agree this is not your typical hotel. It is upscale with fine details and elegant décor. Your room is going to be amazing too, offering lots of space for your family to spend their time away from home in. Children stay for free and there is also daycare available if you desire to do something that isn't age appropriate for them to join.
Each of the rooms here offers an amazing view of the surrounding area. It is a superior hotel in every aspect. If you have a large family, consider two rooms with an interconnecting option so you can go back and forth between them. The Jordan Museum isn't too far and it is an excellent place for your family to spend an afternoon. The outdoor pool area is like paradise!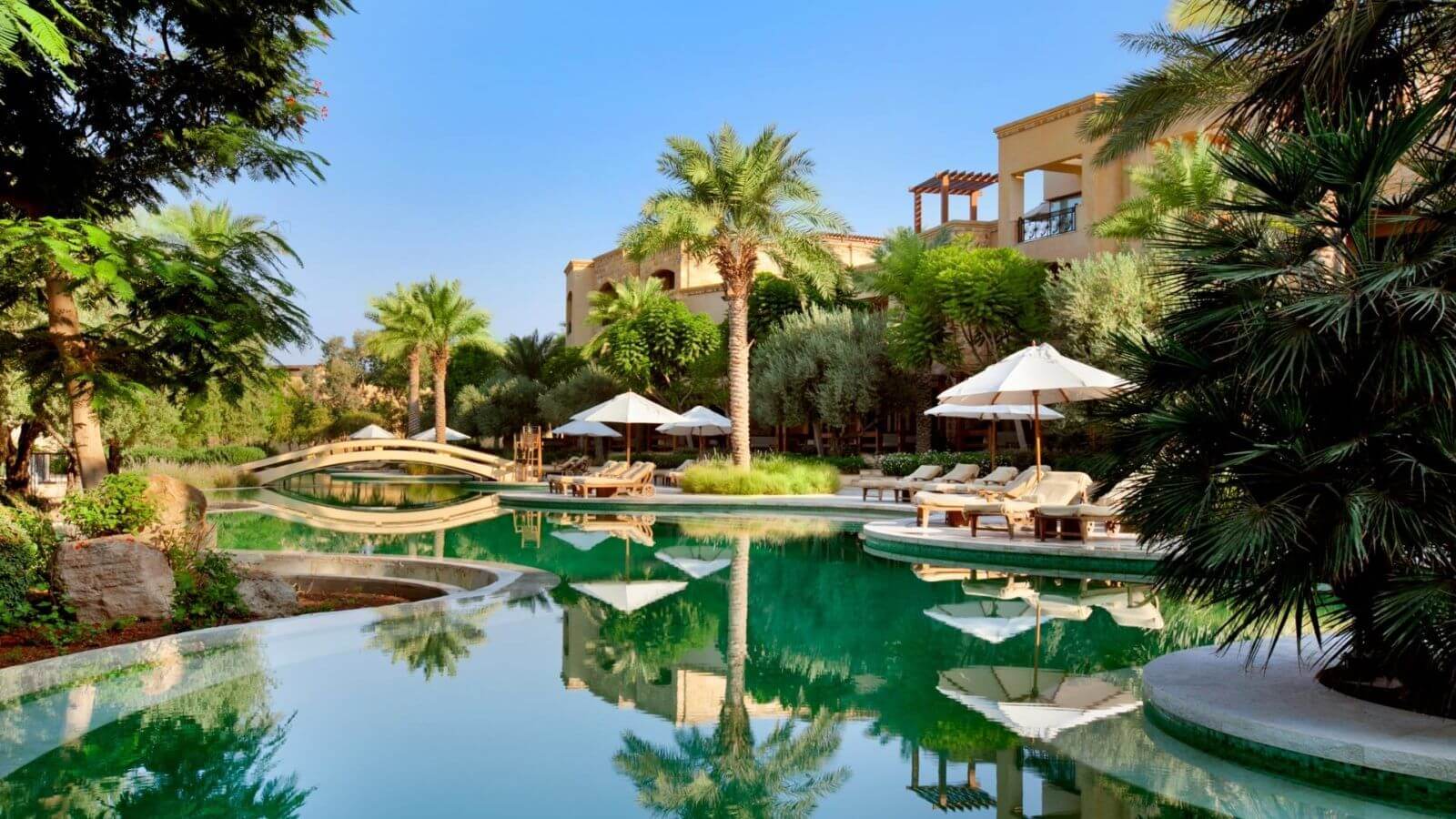 Image: The outdoor pool at the Kempinski Hotel Amman is a delightful place to cool off, swim, or relax. With plenty of loungers and umbrellas, you can decide if you wish to be in the sun or the shade!
Oryx Hotel Aqaba
The Kids Club offered at the Oryx Hotel Aqaba is one of the best in Jordan. Parents love all the activities offered to help keep the children entertained while on holiday. The morning breakfast buffet has kids in mind too, with foods they are familiar with. You won't have to force them to eat something!
This hotel overlooks the Red Sea, offering an amazing view. The hotel only features 7 floors though so you won't be up very high. Don't let this prevent you from booking, you will be happy with what you see! The beach isn't too far away, and the hotel offers free shuttles back and forth. Your family can take part in snorkeling, diving, or swimming in the clear water!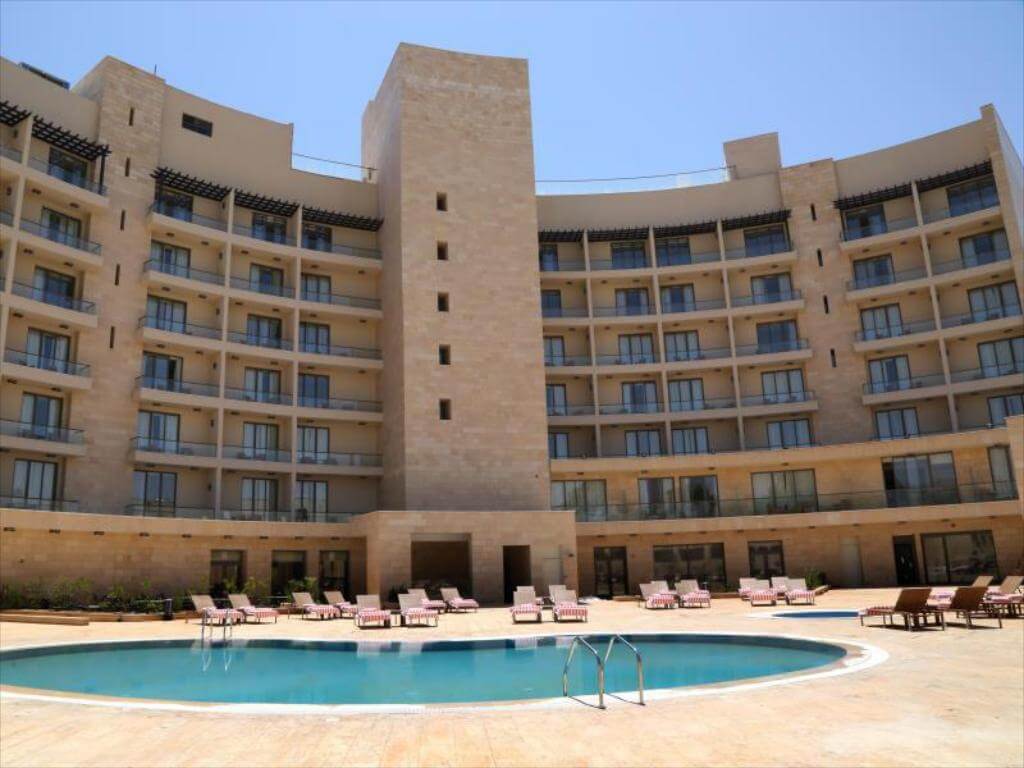 Image: This hotel has plenty to offer and your family will love staying at the Oryx Hotel Aqaba.