Top 5 Leading Family Friendly Hotels in Kuwait
Any of these top hotels in Kuwait can be the ideal place for your family to stay during your holiday. They get the best reviews based on location, luxury, comfort, and all of the wonderful things to see and do close to them. Get the most out of your holiday when you choose the right place to stay. The hotel should offer plenty of space and be inviting for children.
Jumeirah Messilah Beach Hotel & Spa
This hotel offers a lovely beach view from your balcony. Your family can quickly walk to it from your room! Children stay free at this location and there is a spectacular game room with plenty of activities for them to enjoy. There are several pools at the Jumeirah Messilah Beach Hotel & Spa for everyone to spend time at.
The breakfast buffet is delightful and free of charge for guests. It features plenty of dishes your children will be thrilled with. Older children and adults can spend time with table tennis or billiards. The Kid's Club is a fun place for them, and the outdoor play area will put a smile on their faces. Babysitting services are offered here too.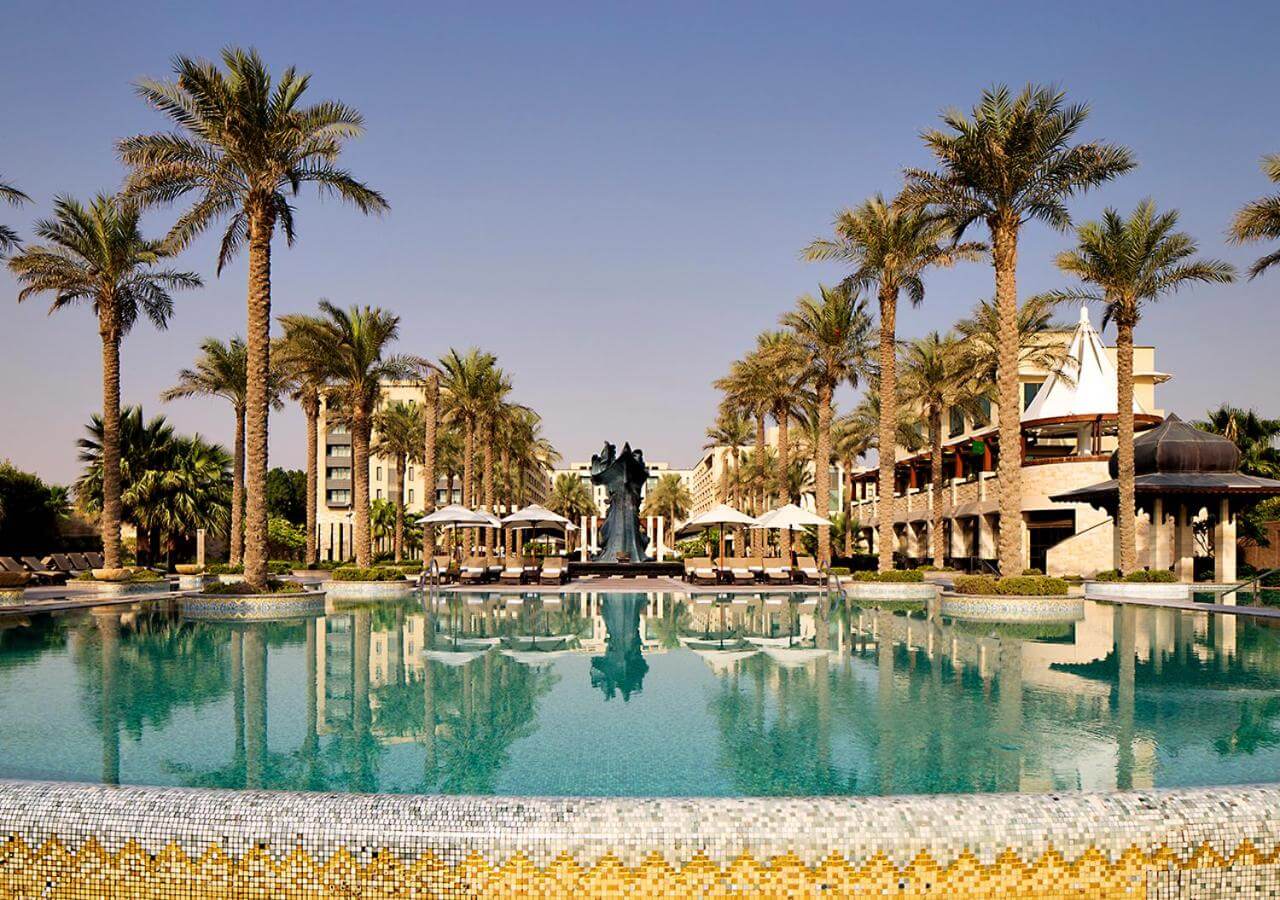 Images: The Jumeirah Messilah Beach Hotel & Spa is in the perfect spot for the beach and other activities. There is so much to do at the hotel for families
Radisson Blu Hotel, Kuwait
The unique design of the Radisson Blu Hotel, Kuwait is appealing. At night the neon blue around it brings it to life. This is a beachfront location, one of the many delightful benefits of staying here. There are fun activities at the beach for the family. This includes snorkeling and canoeing. There is a Kids Club here and a swimming pool with shallow water. You won't have to worry about them being in water too deep for them.
For a night on the town or a romantic dinner, consider the babysitting services available. With so many on-site dining options for you it can be hard to decide where to eat! Room service is available 24/7 if you wish to eat in your room. There are several sights to see in the area, and the complimentary shuttle bus can be a wonderful way to reach them.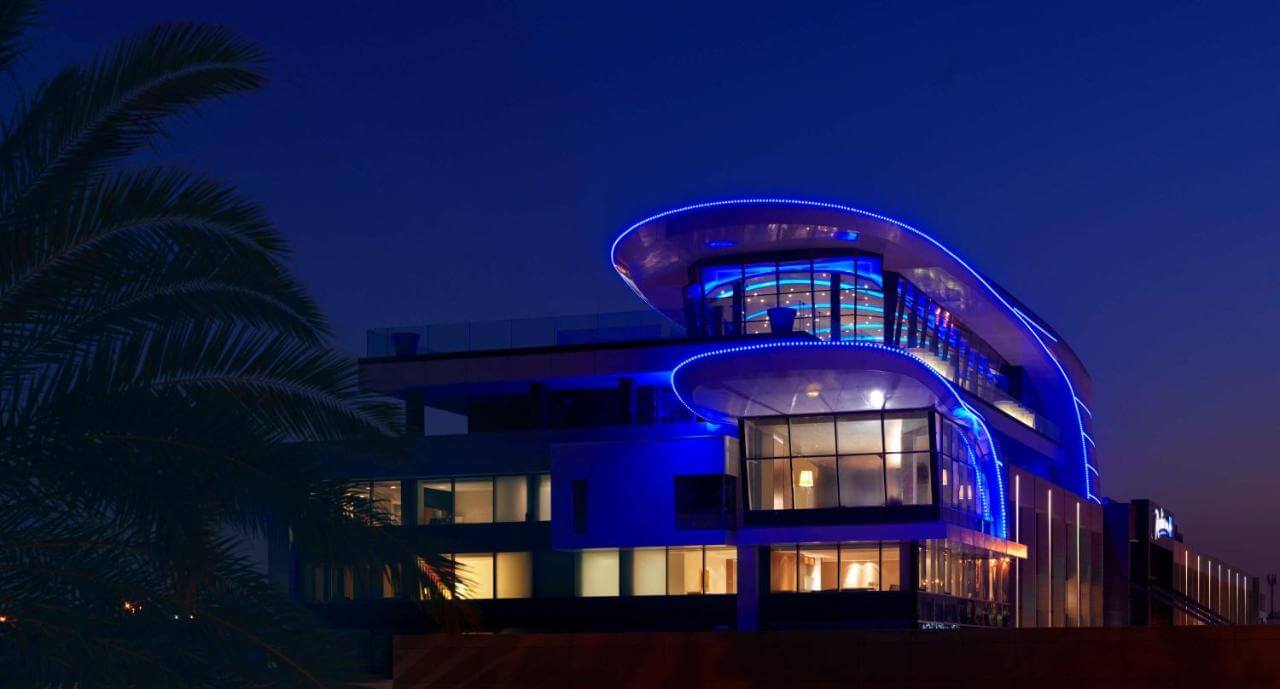 Image: The Radisson Blu Hotel, Kuwait is amazing inside and out. This hotel is also within walking distance to the beautiful beach.
Symphony Style Hotel, Kuwait
Children stay for free at this hotel. It includes an indoor play area, so they can enjoy it any time of the year. The breakfast buffet is a wonderful way for all of you to start the day. The beach is within walking distance. From your room, you will have a terrific view of the ocean.
The Symphony Style Hotel, Kuwait features plenty of wonderful restaurants. It is close to various attractions including a couple of museums your family will all enjoy. There is an indoor and an outdoor pool for families. There is a separate pool for adults only. The Kids Club features new activities each day, and the kids will look forward to it. If you want to explore without them, there is childcare provided.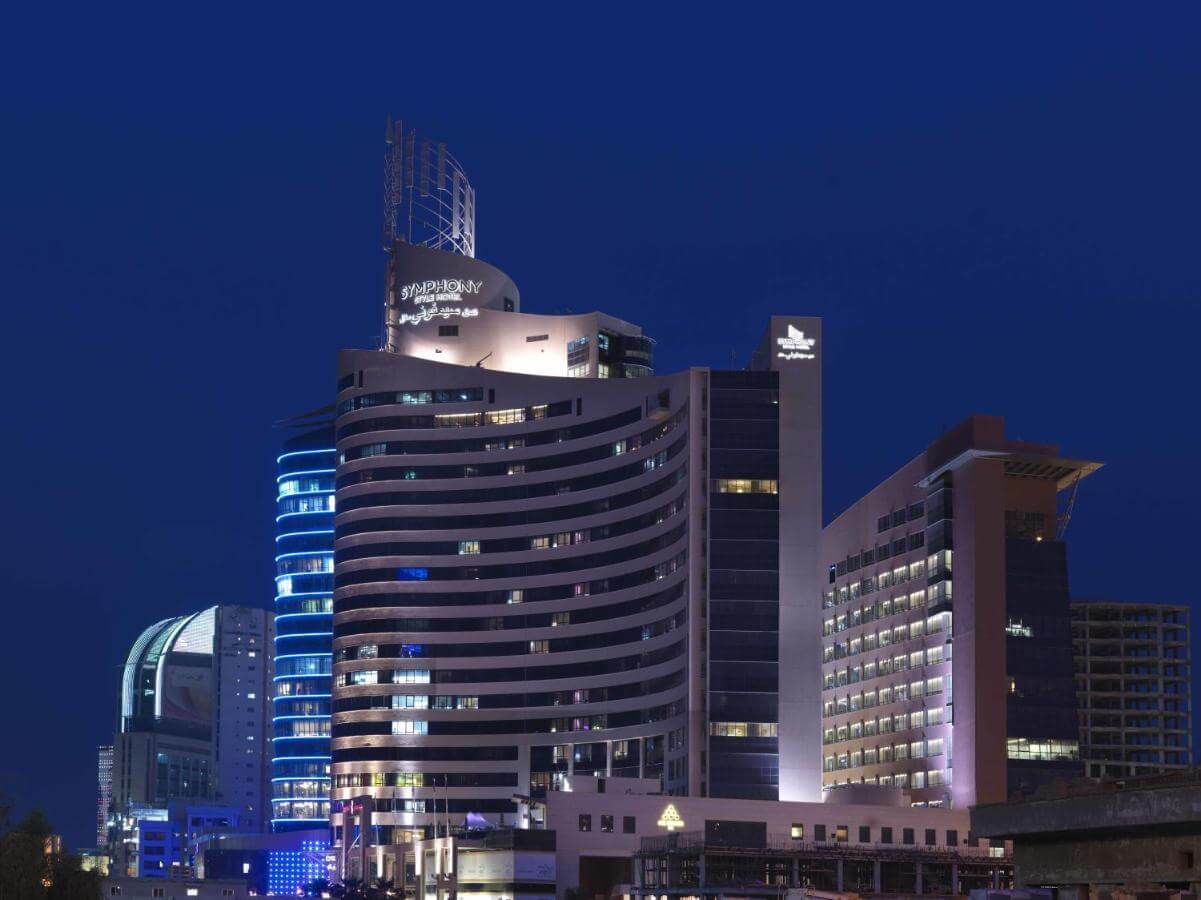 Image: Symphony Style Hotel, Kuwait offers a colourful design and unique décor for your family to enjoy. It is the perfect place to stay and the large windows give you a view you will never tire of!
The Palms Beach Hotel and Spa
This lovely hotel is child-friendly and features a Kids Club. The children stay free and everyone eats breakfast for free here. It is located on a private beach, so you can go enjoy the sand or the water and not have to share it with tons of tourists on holiday! The only other guests will be those sharing your hotel.
The Palms Beach Hotel and Spa has some interesting activities such as archery available. This is also a fun place for all of you to belt out tunes with karaoke. Tennis courts are offered offsite, only a few minutes from your room. The kids are going to love the outdoor playground and the two swimming pools offered.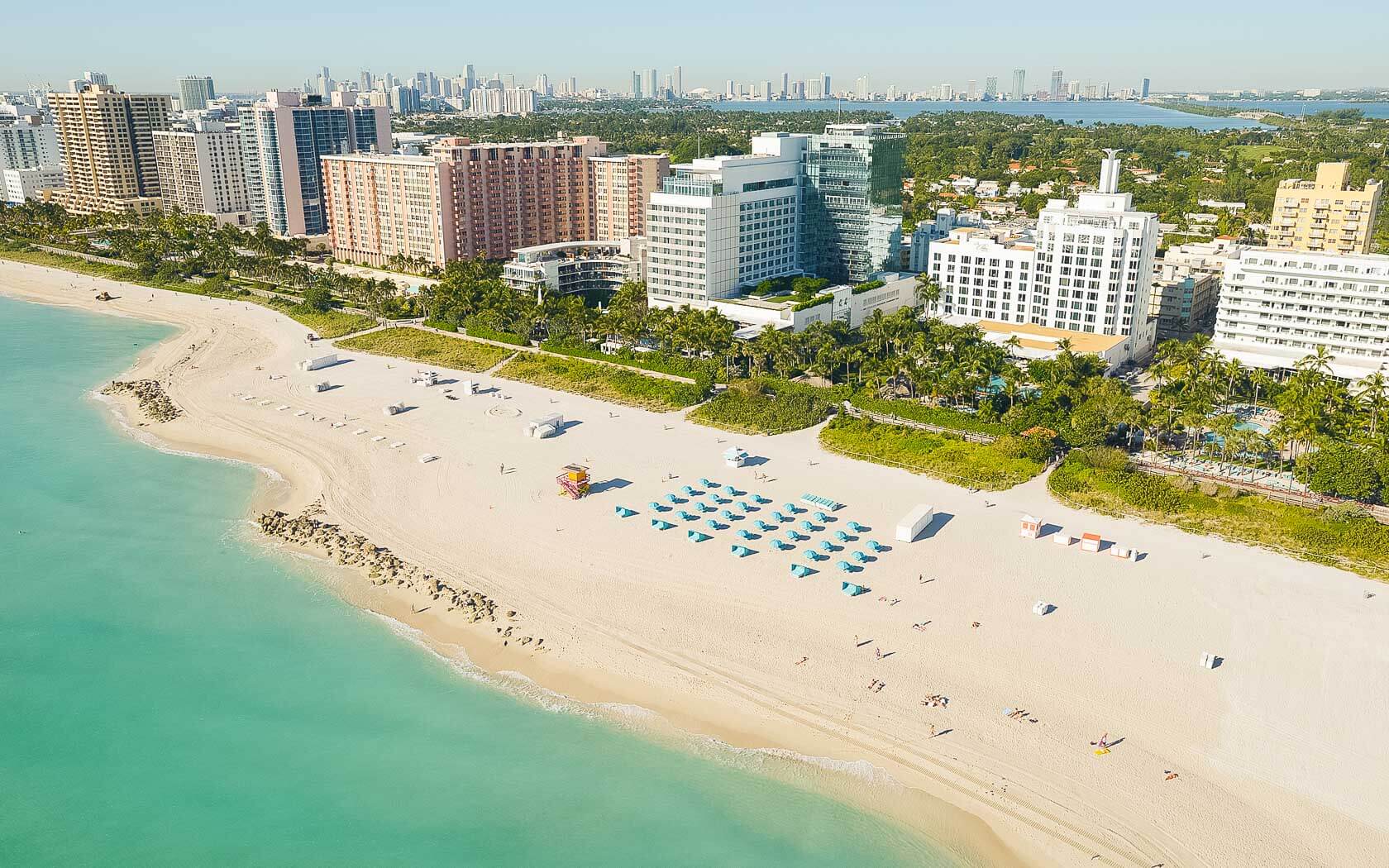 Image: Staying at the Palms Beach Hotel and Spa is an amazing part of your holiday. The lovely private beach is too good to pass up!
Sheraton Kuwait, A Luxury Collection Hotel
This is one of the most beautiful hotels in all of Kuwait, and you will be glad you decided to book your stay here! There are plenty of activities for the children offered here, and they change often. If you want to take part in something the children can't do, use the childcare services. There are two pools, one outside and one inside.
There are 300 rooms and suites at the Sheraton Kuwait, A Luxury Collection Hotel. The location is in the middle of Kuwait, and a hub for all the many places to go explore while you are in the area. There are 5 gourmet restaurants at this hotel, and they offer some of the best food you will find in this country!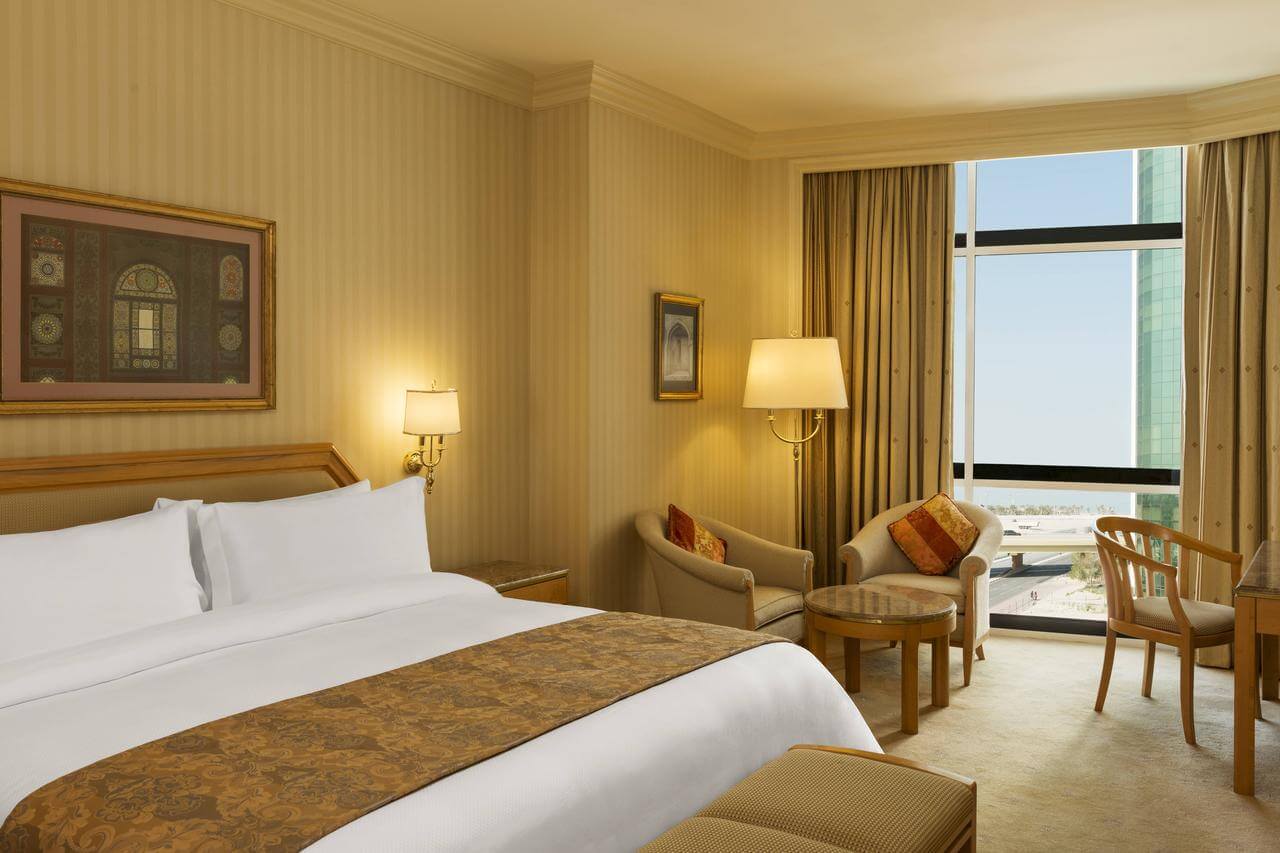 Image: The dining experiences at the Sheraton Kuwait, A Luxury Collection Hotel are phenomenal. You don't want to miss out on what they offer!