Top 5 Leading Family Friendly Hotels in the United Kingdom
A visit to the UK with your family is a grand experience, one you will all have wonderful memories from. We have evaluated hotels in the United Kingdom, and these are the top 5 we found. The right accommodations can help your holiday be memorable. It can give you access to places to explore, access to food, and the activities you want. It can offer a comfortable home away from home.
The Hari
This amazing hotel is located in Knightsbridge. It is extremely close to the popular shops around Sloane Street. It is nice to only have a short distance to carry your packages back to your room. There are plenty of great places to explore within walking distance of The Hari. Buckingham Palace is among them. Take a tour and make sure you wait for the Changing of the Guard!
Hyde Park is a wonderful place in the UK your family will enjoy. There is so much to see and do, try to plan a whole day there so you aren't rushed. Bicycle rentals from the hotel can be ideal for Hyde Park. There are multiple museums in this area, offering a wonderful look at the history of this region. The hotel offers plush accommodations, great food, and a wonderful view of your surroundings.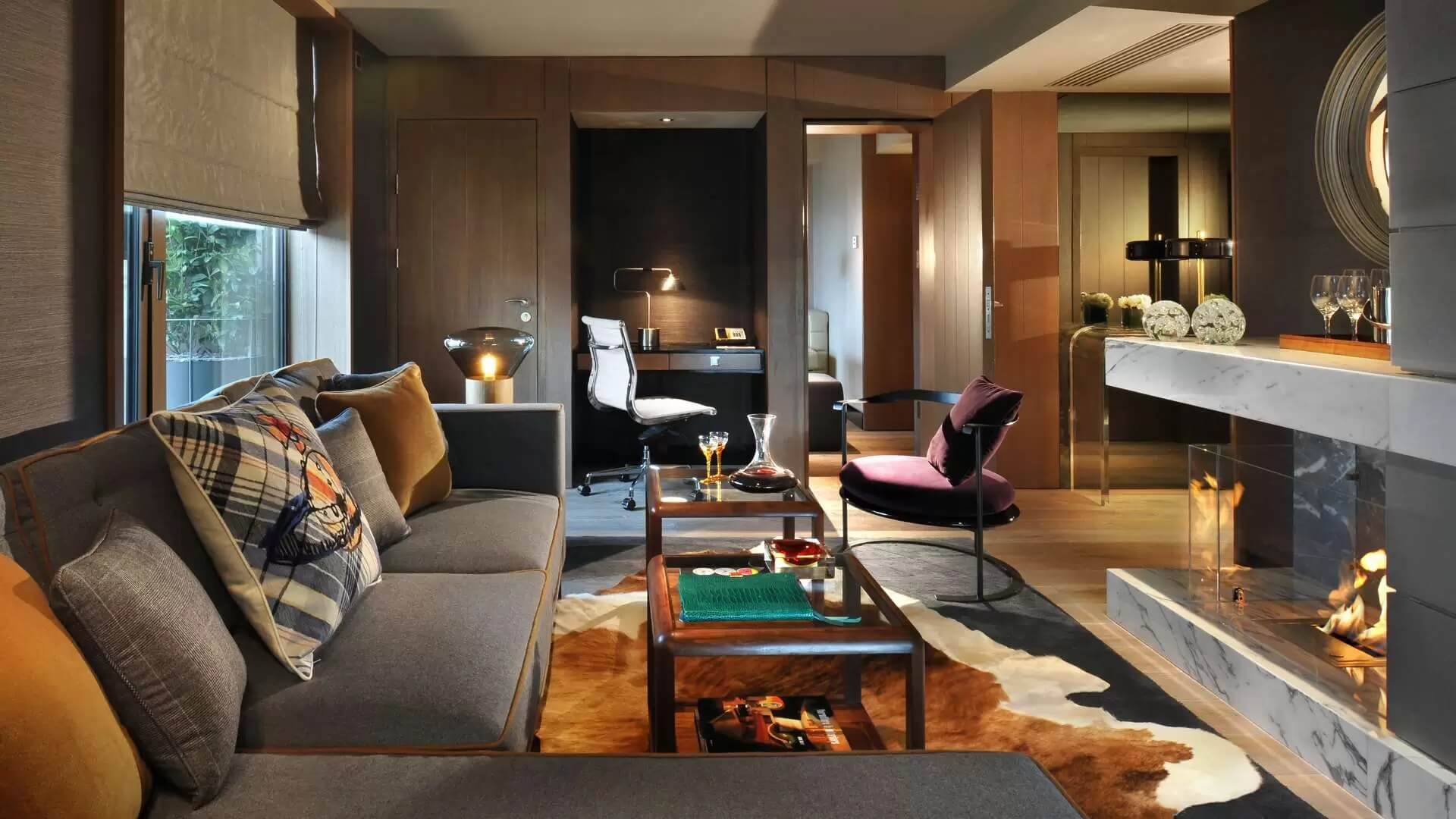 Image: The Hari is in the ideal location to explore, and the rooms offer a relaxing atmosphere.
Shangri-La The Shard, London
The view from Shangri-La The Shard, London is remarkable, and it is the highest hotel there, you can't miss it! The long windows offer a panoramic view of the city. It is the top hotel in the London Bridge area. This location provides easy access to Bermondsey Street and Borough Market. There are several transportation options to get you to sights including Big Ben the Tower of London, and to enjoy the waterways.
Childcare services are provided, making it easy to carve out some time for adults on a family vacation. There are several swimming pools, games for children, and TV channels in the room for kids. The rooms are large and comfortable, with plenty of space for your family to relax while on holiday.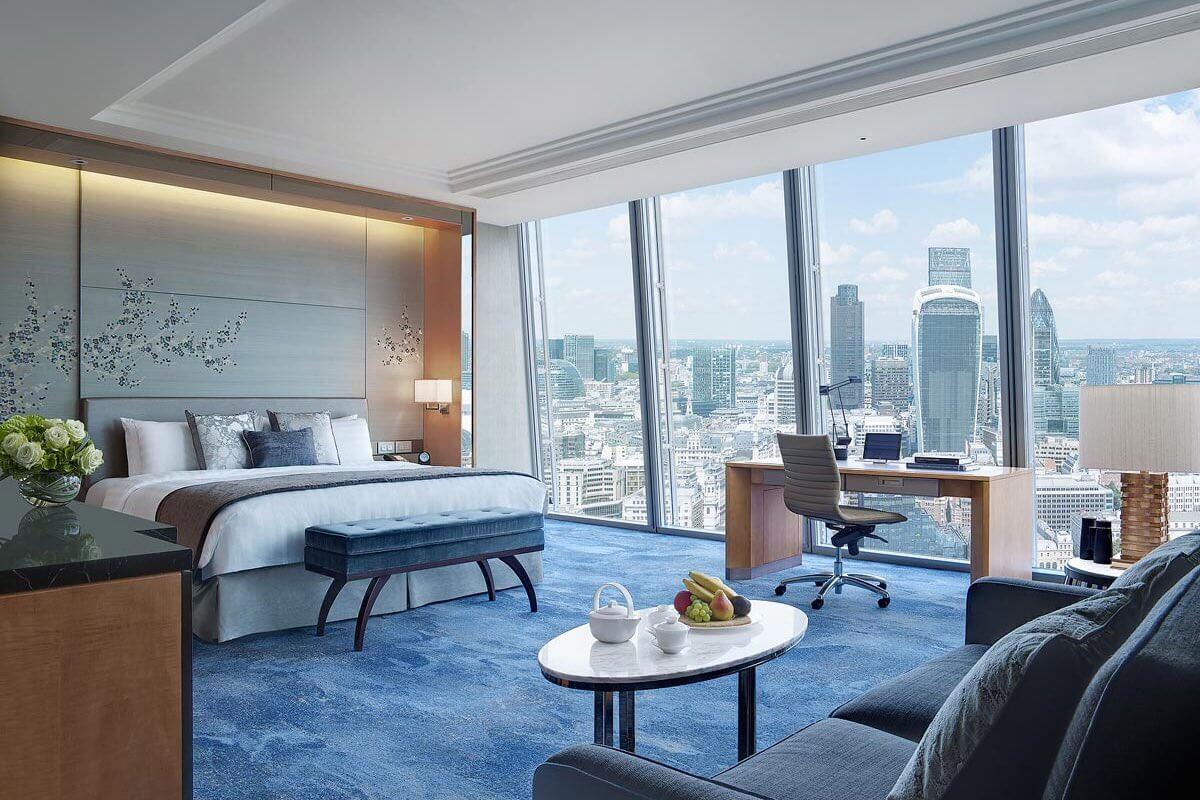 Image: Few hotels offer the beauty inside and the view outside that you get from Shangri-La The Shard, London.
The Milestone Hotel and Residences
The charming Victorian style of The Milestone Hotel and Residences is appealing both inside and out. It is an older hotel, but great care has been taken to keep it upscale and up to date. At the same time, preserving the lovely décor of this time period. Many guests feel like they have stepped back in time or they are staying in a palace when they stay here.
The hotel is close to Kensington Palace, and many attractions can easily be accessed by bus or taxi. There are two restaurants, offering a variety of delicious dishes your family will rave about. This is a pet friendly hotel, and childcare services are available. There are two swimming pools, one inside and one outside. Families are often found having a great time in the water.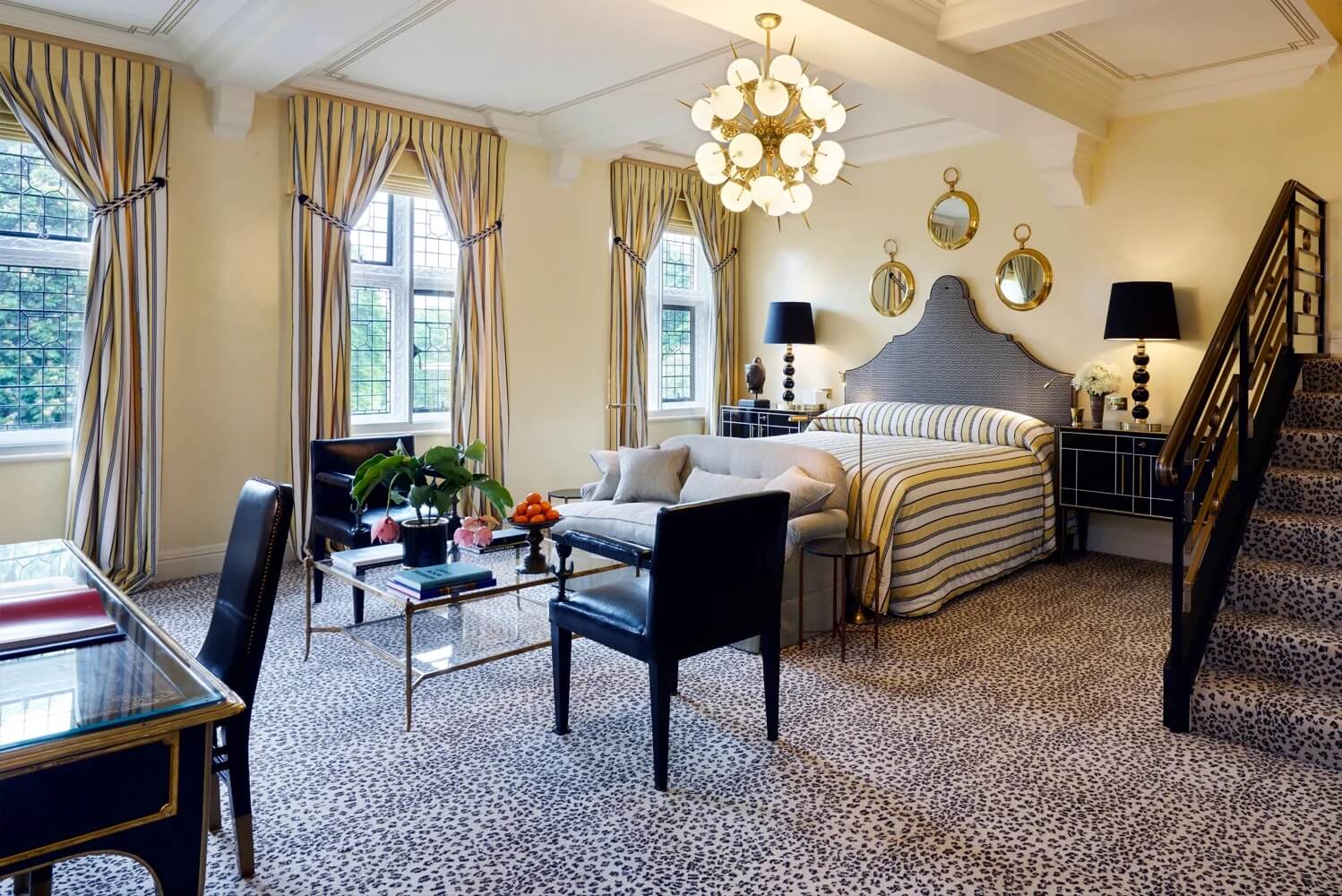 Images: Make sure you schedule a time to enjoy afternoon tea when you stay at The Milestone Hotel and Residences.
Bankside Hotel
Located on the South Bank, this hotel features 161 rooms, several of them are suites. The design of this hotel is unique, and the view is great. It is six stories, and the best views are from the higher floors. The Bankside Hotel welcomes families and pets. The restaurant offers several wonderful dishes and kid-friendly options. Childcare services are available, giving you a chance to explore or to have an adult dinner if you so desire.
Many attractions are close to this hotel, and others can be accessed by taxi or bus. The Victoria Embankment Gardens is a lovely place to explore. The Queen's Walk is also a great place to consider as you plan your agenda. The area has plenty of places to appreciate the architecture, enjoy a nice meal, or view life entertainment.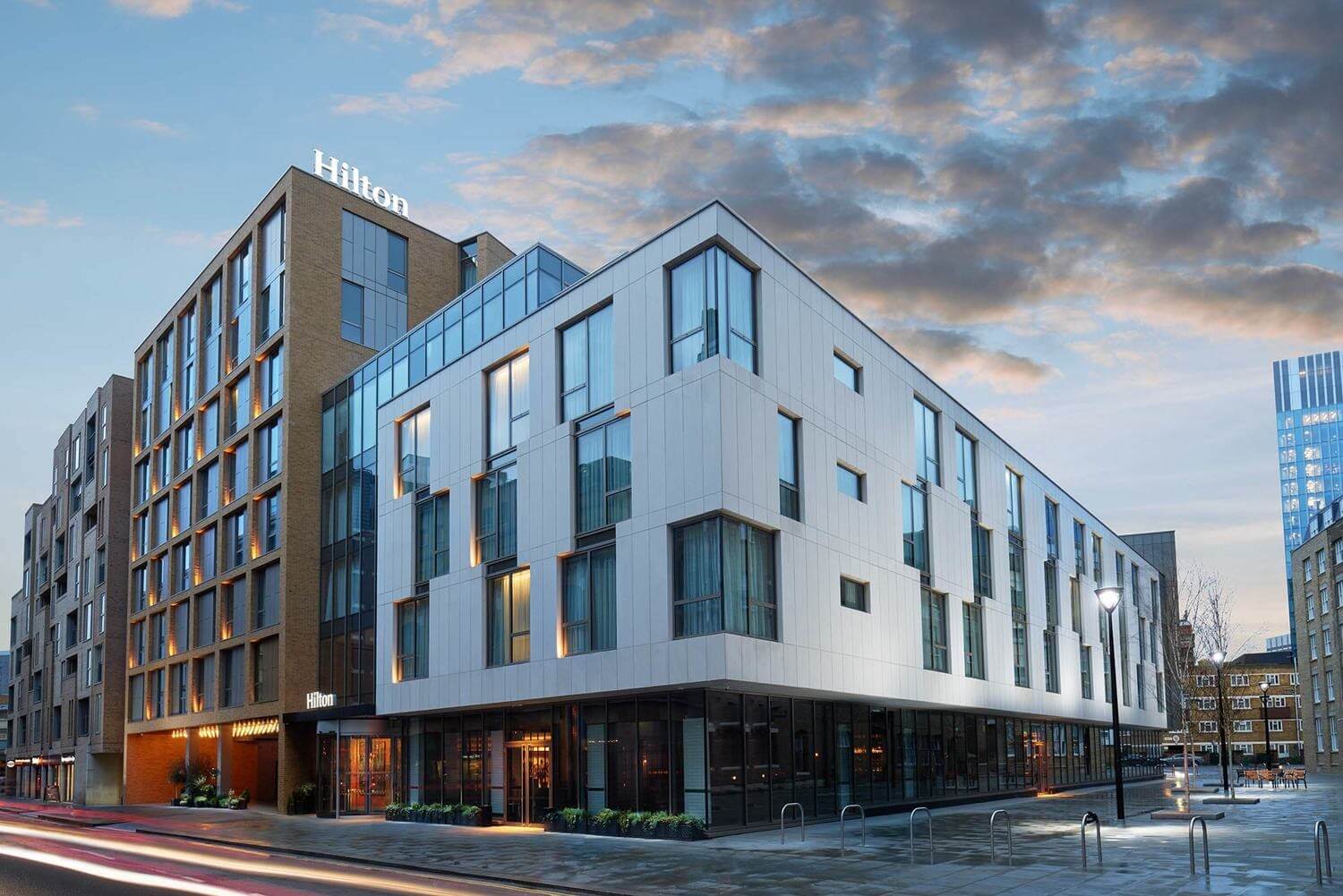 Image: The location and amazing décor make Bankside Hotel a terrific choice while on holiday.
One Aldwych
Covent Garden is a delightful place to stay while on holiday in the UK. There are many places to shop, eat, and enjoy entertainment within walking distance. The One Aldwych hotel is older, but it has been remodelled in recent years, offering a great place for a family on holiday to stay. Bikes are available to rent, and a wonderful way to explore the area. The rooms feature large bedrooms.
There are numerous parks and museums close to this hotel. If you wish to explore sights further way bus tours are available. Some of them are part-day and others are full-day. The Lion King is spectacular show children and adults love, and you don't want to miss it if you stay in this part of the UK!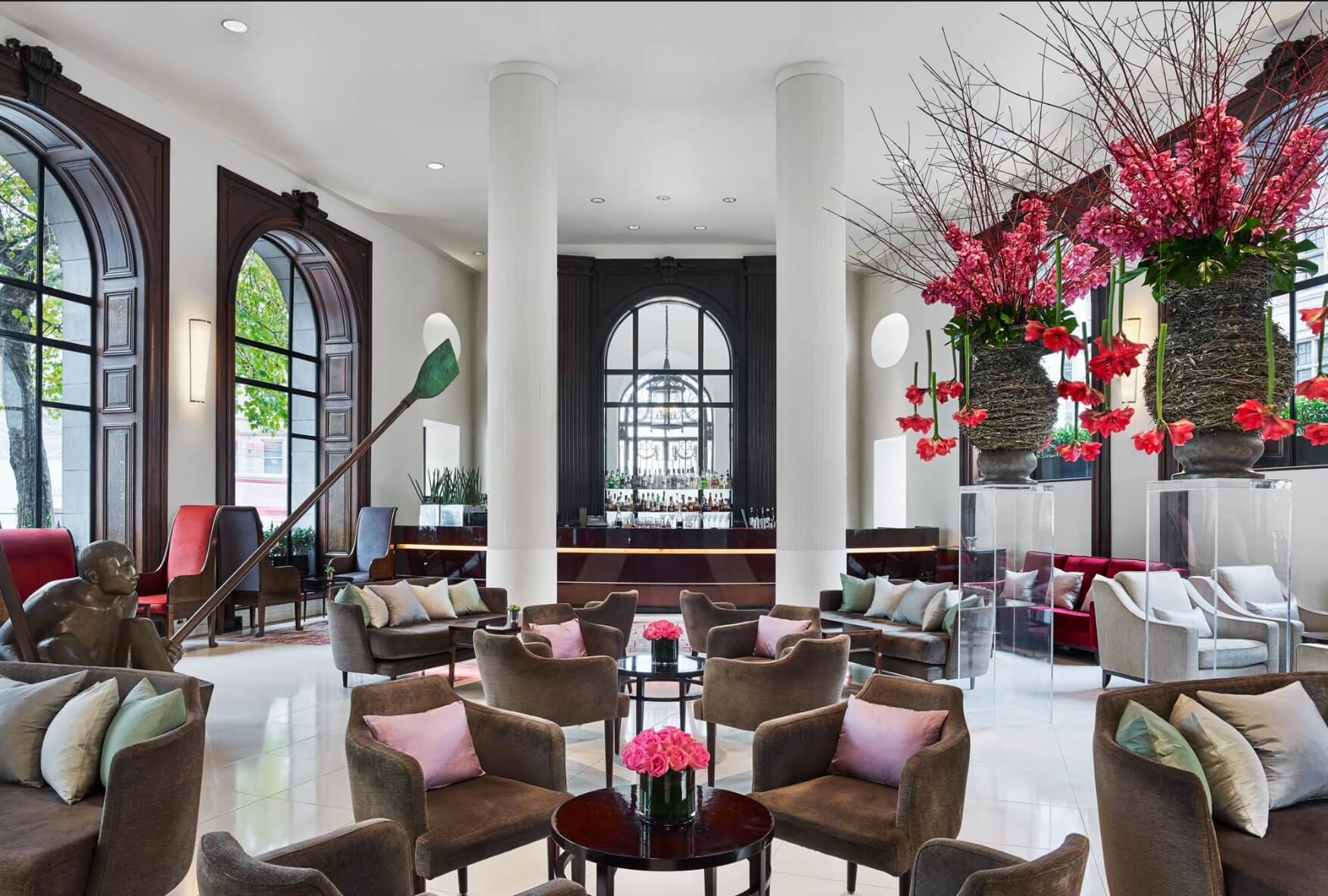 Image: One Aldwych offers a delightful place to stay, close to numerous attractions.