The Dukesy Kids Club is open to children of guests as a free, complimentary service and available every day between 9am and 12pm, and again from 1pm until 6pm. Children between the ages of 4 and 12 years old may attend on their own, with those under 4 to be accompanied by an adult such as a parent or nanny. Parents are invited to leave their children in the care of professional staff that offer experience when it comes to working with the young ones at the well-organized Kids Club, during those times when parents need time to take care of business, shopping or for a few moments on their own.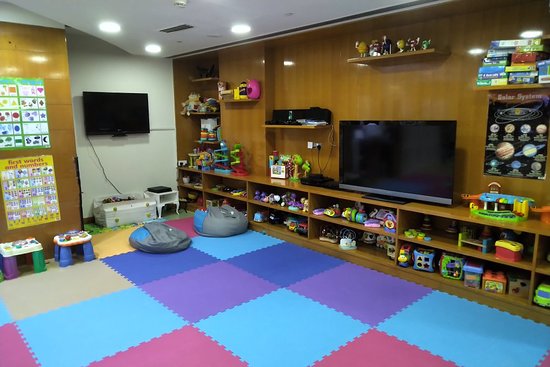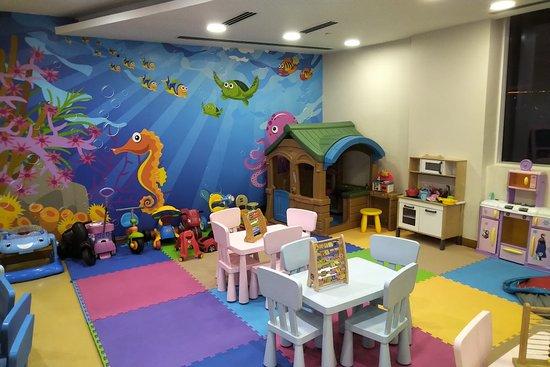 The Kids Club at Dukes The Palm, a Royal Hideaway Hotel is the perfect place to leave your children with confidence, knowing they are safe and looked after, kept busy and entertained by staff that work with the young ones all the time. This service goes beyond childminding as it offers children a mix of physical activity and creative expression as they play and learn at the same time. A daily activity list or programme is available to stimulate interest beforehand and for parents to know that a well-devised programme is aimed at providing fun and entertainment as well as time to play and develop physically.
You can see an example timetable below: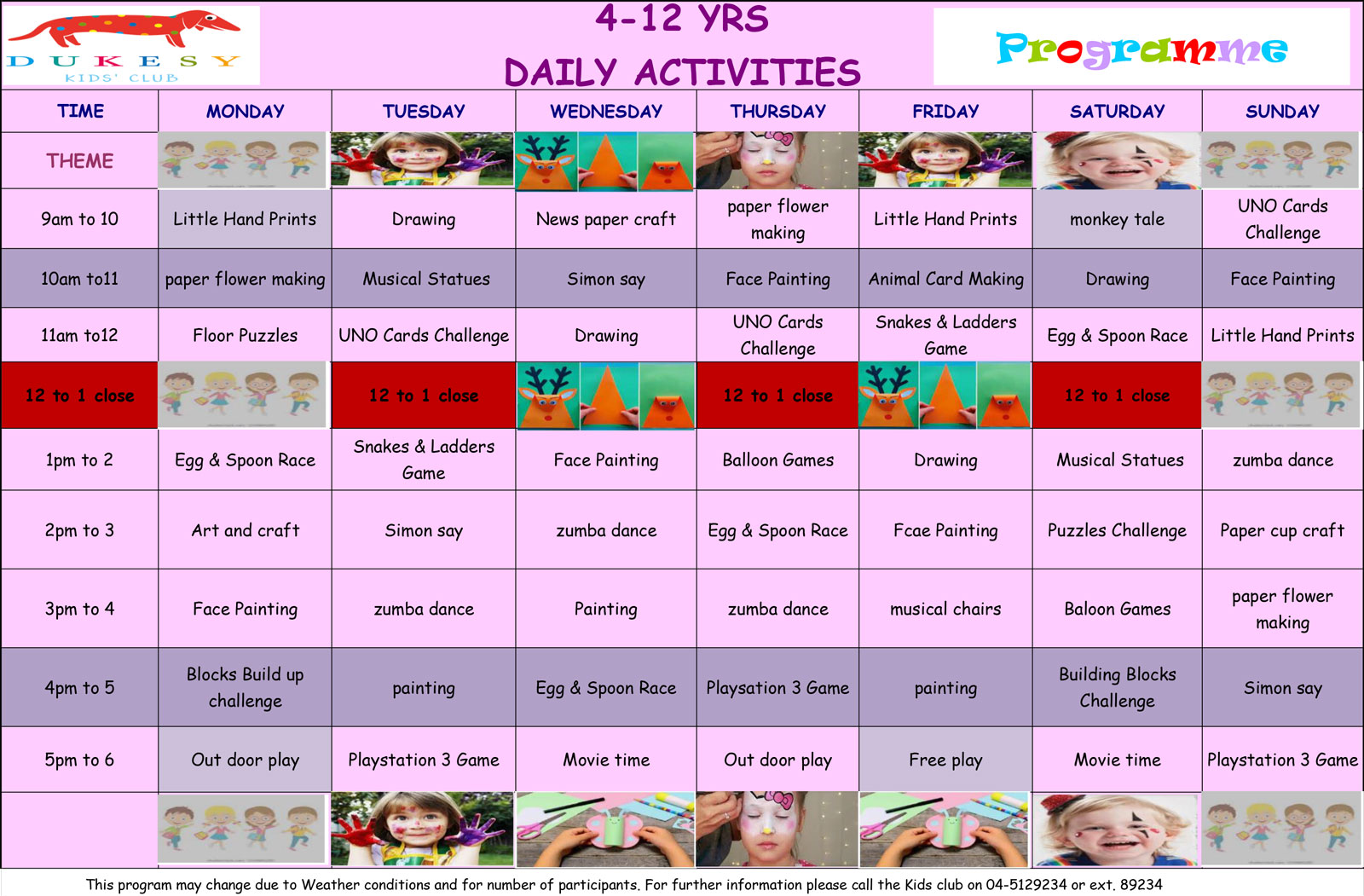 Safe Environment That Supports Fun and Learning
At The Kids Club at Dukes The Palm, a Royal Hideaway Hotel parents are assured that their children's safety is paramount and activities planned and presented to ensure that everyone benefits, right from the toddler to the older kids, and that the environment supports fun and learning at the same time. Games and activities are offered to be age appropriate and aimed at keeping everyone occupied, with no chance of boredom setting in. Also, kids are encouraged to mix with the others, which helps them to make friends and teaches them how to behave around their peers and other kids. Examples of these games include outdoor play, free play and games that allow them to develop their dancing skills, to enjoy face painting, building blocks challenges and a plethora of other games that typically interest young kids.
The Kids Club - The Ideal Space To Stimulate The Young Mind
Parents can leave their children with confidence at the Kids Club where they are offered a friendly, safe space with welcoming staff members to ensure they enjoy their stay. Bright and colourful animals from fish and seahorses to little monsters offer them time to enjoy their own fantasy world while they get the opportunity to play on the indoor slide or sit at the counter on little chairs as they listen to stories, draw pictures or enjoy their own world of make-believe. Brightly coloured blocks on the floor help them understand space and shapes, and an abacus helps introduce them to numbers. Various toys and aids are introduced to help stimulate the young mind. Children at the Dukesy Kids Club do not get bored. Instead they learn, and their minds remain occupied.