Located on Dubai's exclusive Palm Jumeirah, Dukes The Palm, a Royal Hideaway Hotel features 279 luxuriously presented rooms and 285 stylish, serviced apartments to meet the highest expectations of the visitor looking for comfort in lush surrounds whether their visit is for reasons of business or as part of a holiday breakaway with the family to indulge in the different pleasures and experiences this amazing city offers one and all. Traditional British hospitality and charm to ensure friendly, courteous service in a contemporary setting that blends seamlessly with the magical surrounds, add to the allure this 5-star hotel holds for its many followers.
It is easy to lose yourself in the beauty around you as you lounge in the sun, relax in the water or the lazy river, or take part in the different activities on offer at and near the beach. You may prefer to spend more time indoors and marvel at the views from your room, visit the barber or beauty shop, or spend time in the gym. A choice of fine restaurants ensures that guests never have to leave the hotel in search of excellent dining experiences so they can switch off and simply lose themselves in their surroundings and enjoy the excellent service, choices and attention to detail Dukes The Palm, a Royal Hideaway Hotel is known for.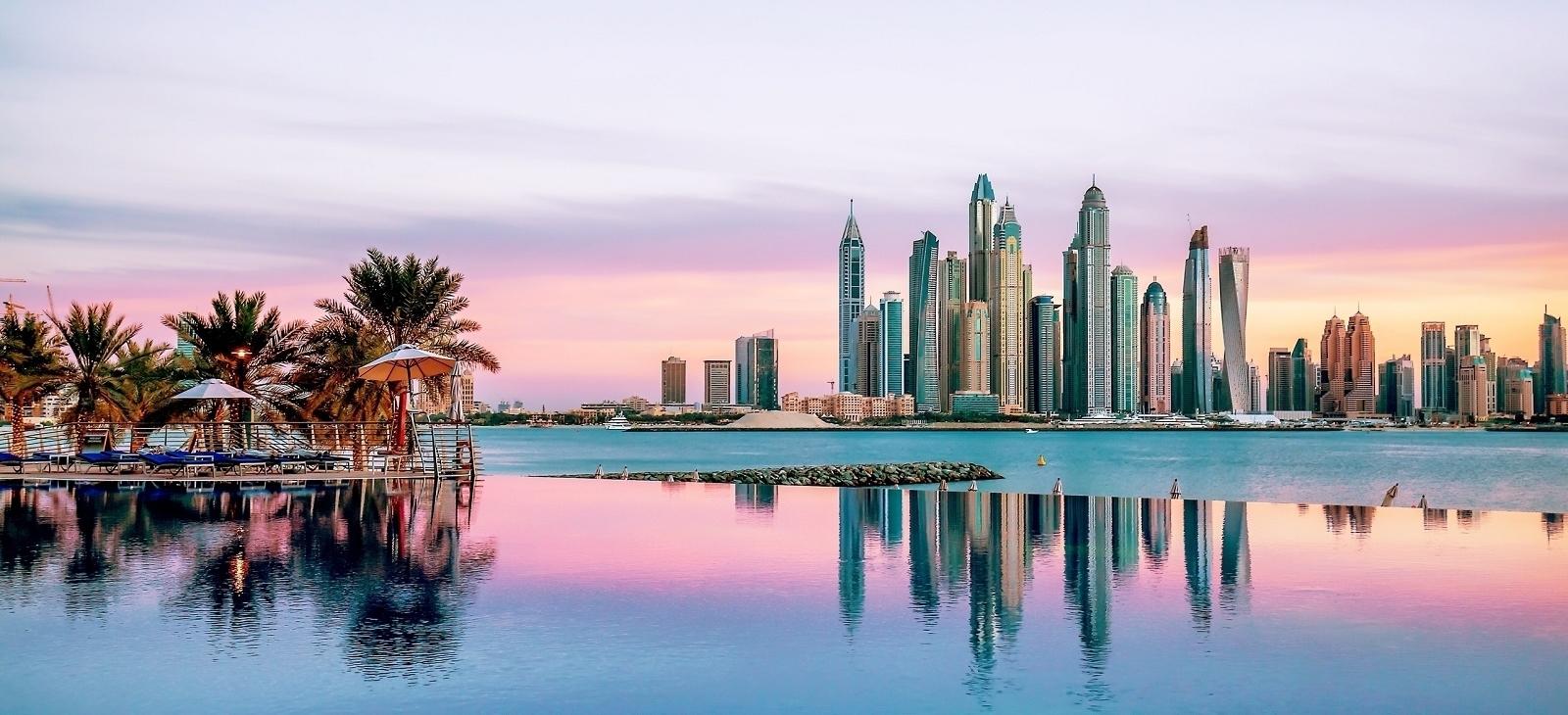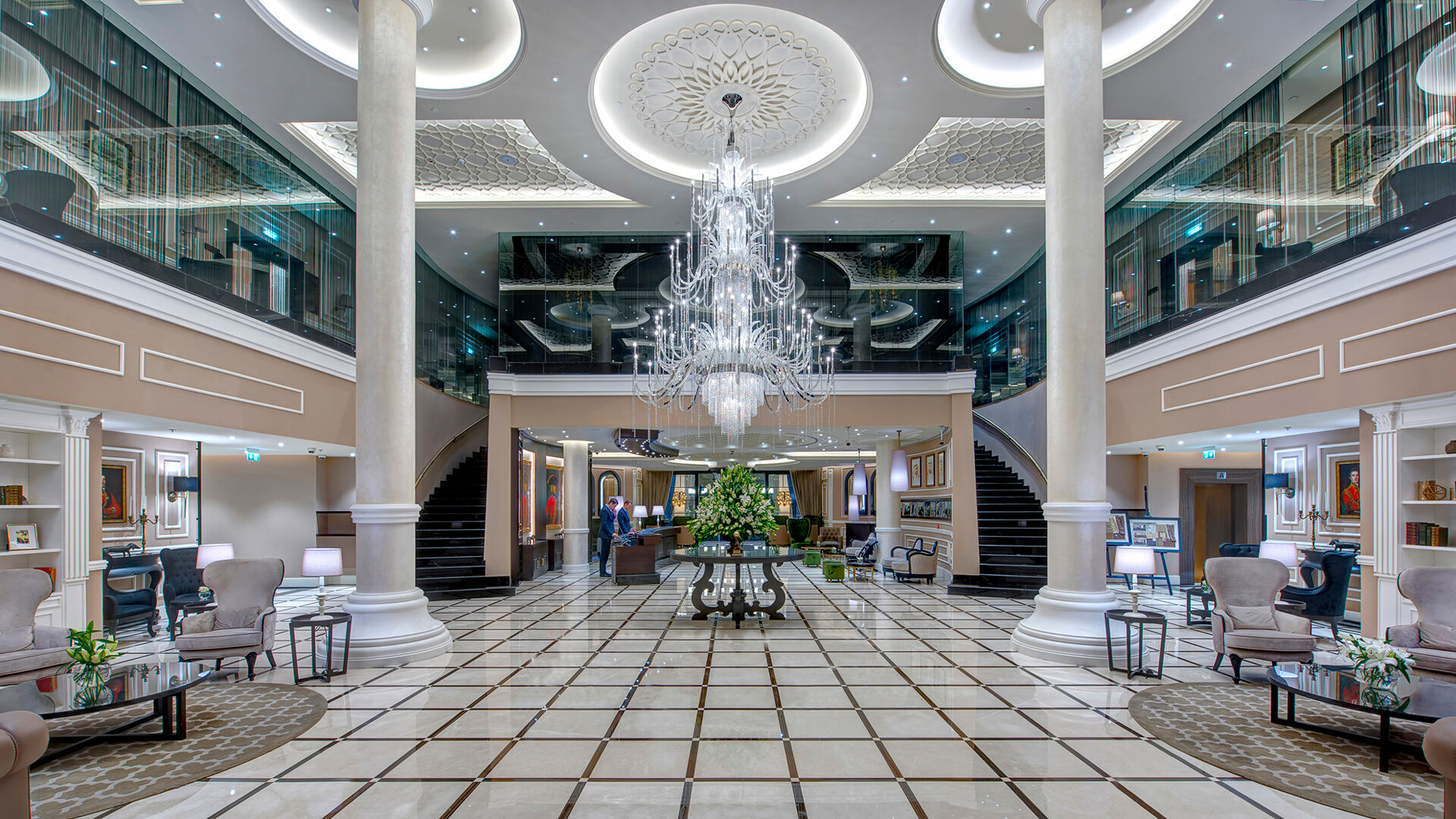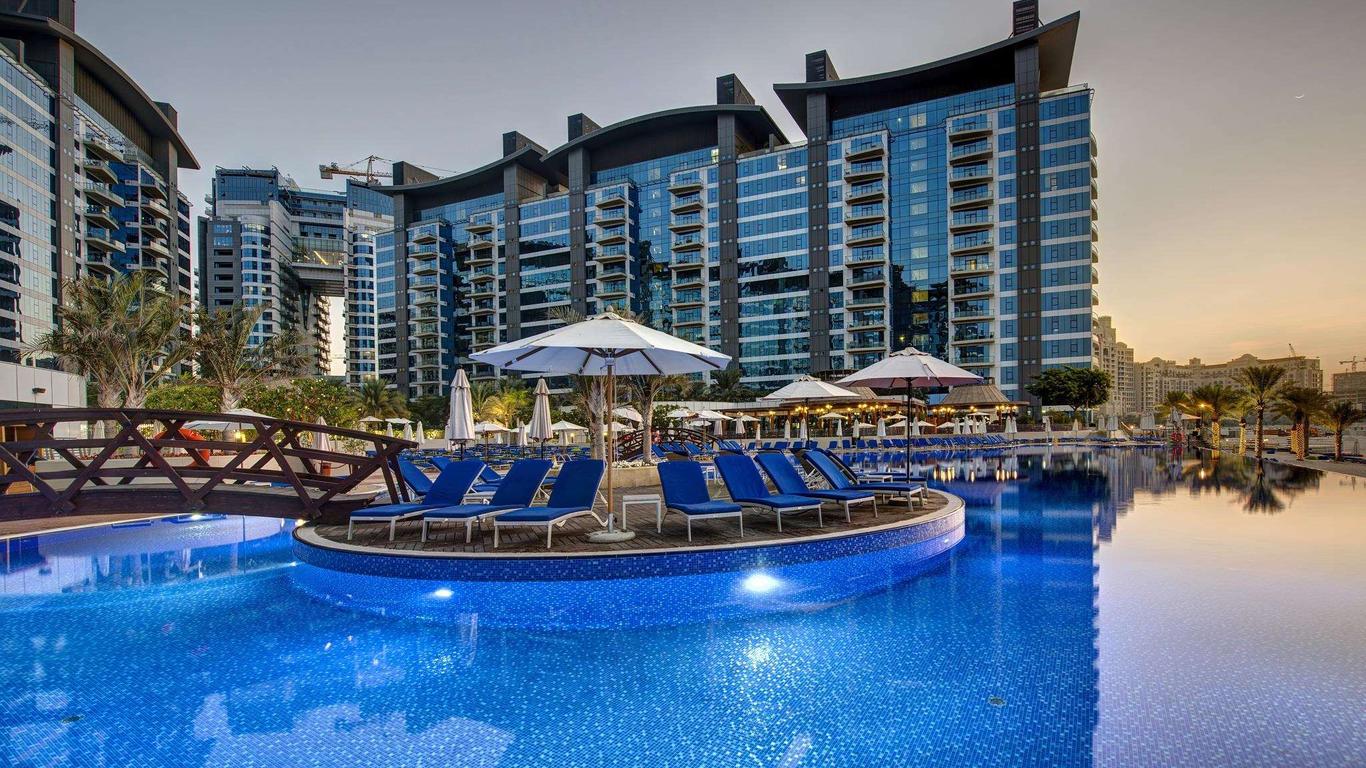 Why You Should Go There
Opposite the Nakheel Shopping Mall, with easy access to a private beach, and sensational views of Dubai Marina and the Arabian Gulf, the guest is assured of different choices as to how they want to spend their time at Dukes The Palm, a Royal Hideaway Hotel, whether that is to relax in the sun with the soft breeze on their skin or to take a dip in the sparkling indoor swimming pool – or head out on business, sightseeing or shopping in Dubai Marina's malls. Shuttle services can be booked to take guests and their families to and from the airports, with free parking available for those arriving in their own cars. Accommodation is smart and stylish, elegant and comfortable, to ensure a stay that emphasises guests' satisfaction.
Access to places of interest makes it possible to mix business with pleasure or simply enjoy the variety of activities that a holiday in Dubai guarantees. Public transport is close by with Al Ittihad Park Monorail Station less than a kilometre and Palm Gateway Monorail Station 2.2km away, with a choice of three more all in close proximity. You may want to try Skydive Dubai next to Jumeirah Beach, or visit Dubai International Marine Club 2.6km away, or Aquaventure Waterpark 2.9km and Burj Al Arab Tower 5.8km from the hotel – or one of the many other sights and spots Dubai is renowned for.
The food lover will not be disappointed as Dukes The Palm, a Royal Hideaway Hotel offers a wide variety of great dining options with a strong emphasis on fusion of tradition with modern influences and flavours. Try the excellent, award-winning Great British Restaurant for a sumptuous breakfast, lunch or excellent dinner served in lush surrounds. In addition to truly authentic British dishes, a choice of international cuisine ensures variety. Khyber Restaurant for outstanding Indian cuisine, Dukes Bar for cocktails and the best martinis, with the Sushi Lounge further options.
Dukes The Palm, a Royal Hideaway Hotel caters to special occasions as well: guests can choose from seven meeting rooms and spaces which can be booked beforehand. Luxury is ensured throughout and ensures that guests are offered the best that Dubai has to offer, to include making wonderful memories.
Accommodation
A key feature is luxury in all accommodations, with style, elegant furnishings and great amenities in rooms and bathrooms to ensure a relaxing time. Rooms and apartments have flat screen satellite TV, with coffee and tea making facilities standard, complimentary W-Fi everywhere and upscale bathrooms with robes, slippers and toiletries included. Views are marvellous and service exemplary.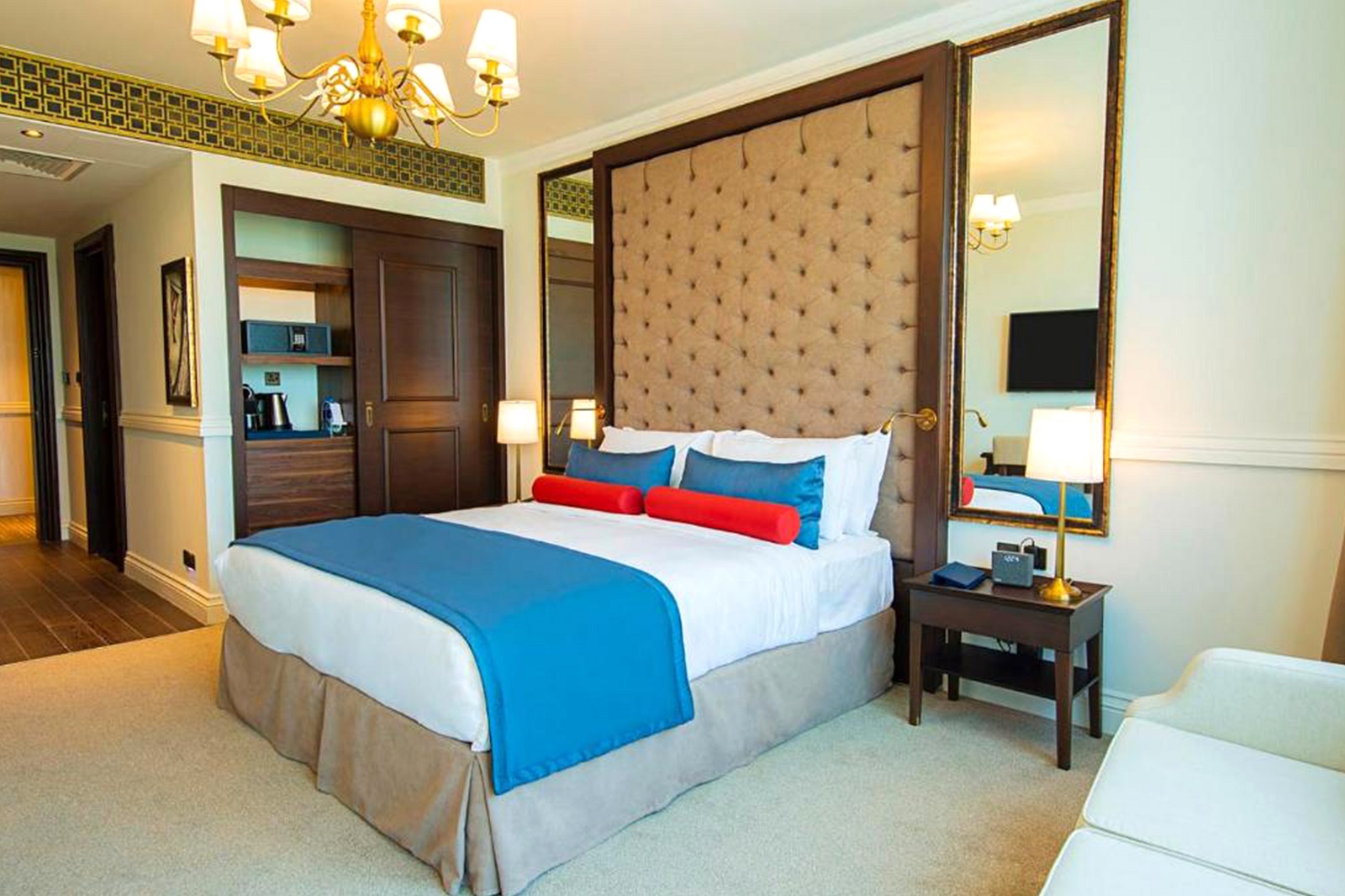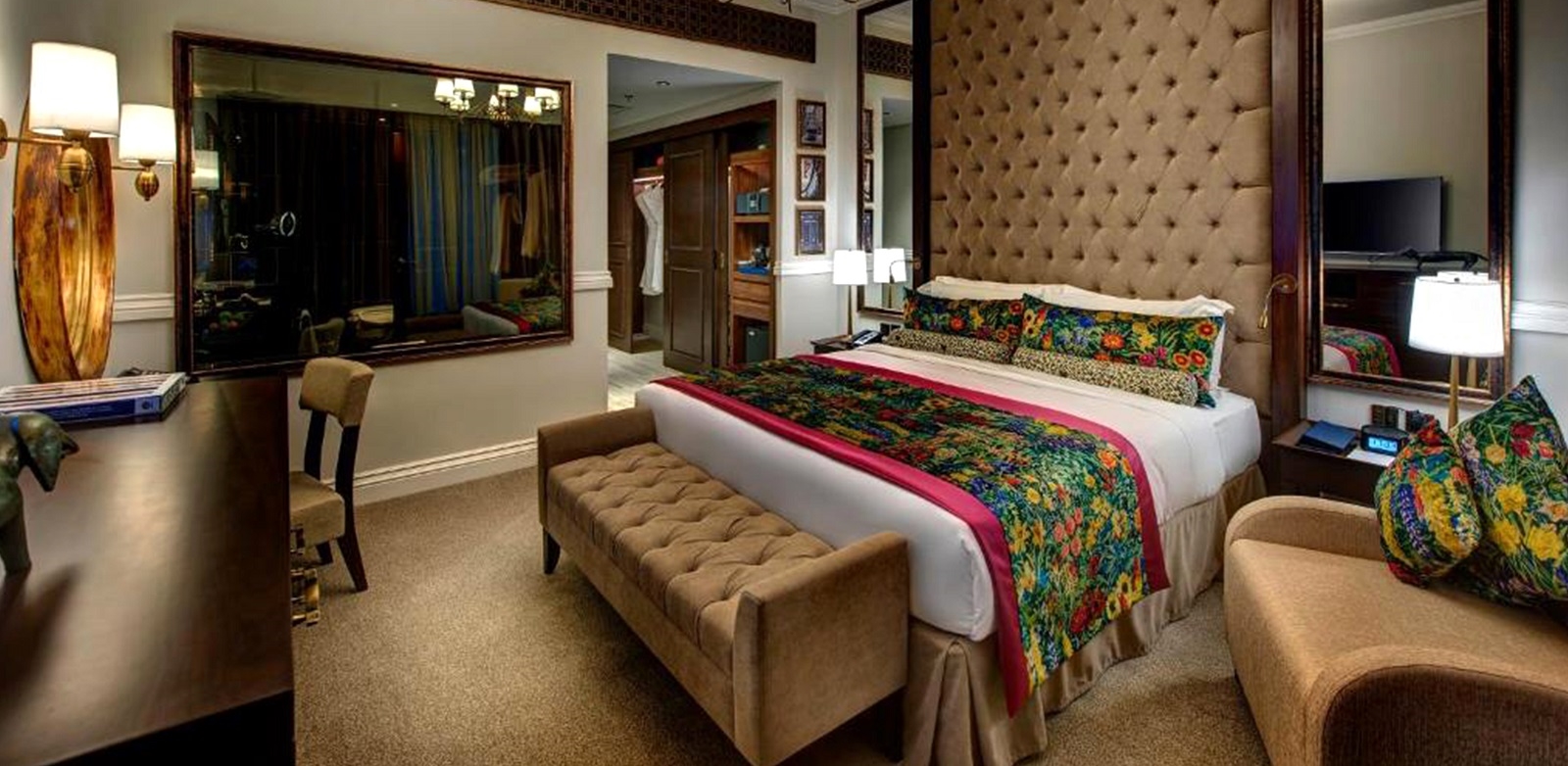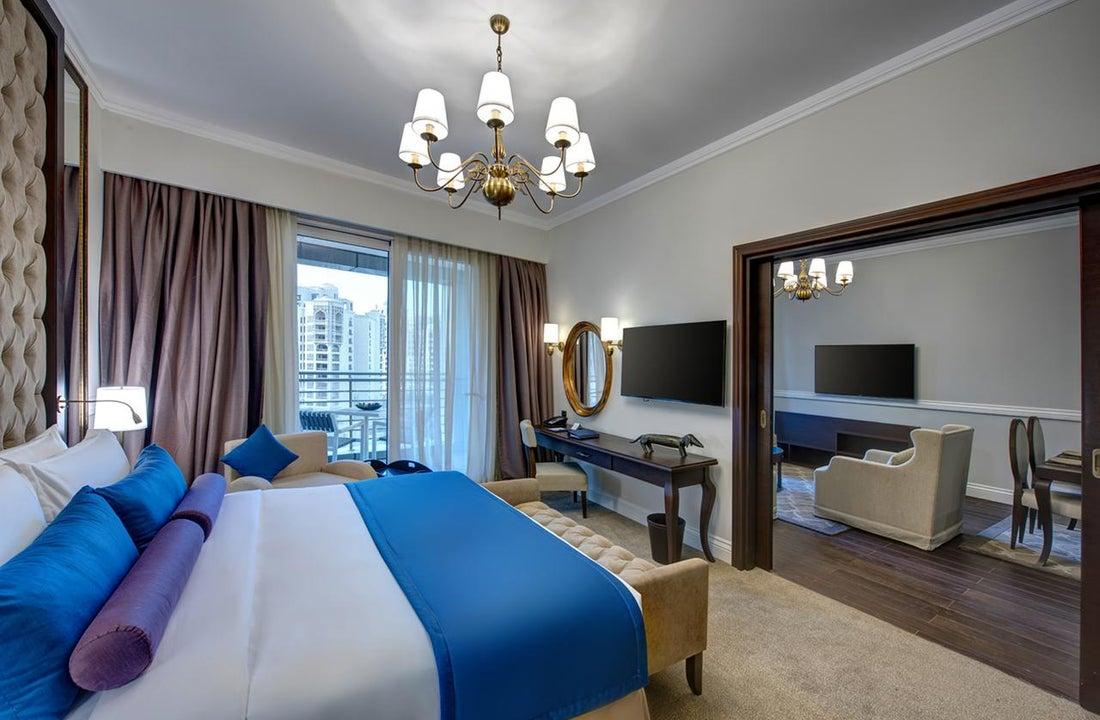 True 5-star luxury and choices ensure that all guests are offered an option to suit. Choose from their Deluxe Studio, Superior Rooms and Studios, Grand Studios, Executive Studios, Deluxe Suites and a selection of apartments, all of which are tastefully furnished and well-appointed for the comfort that guests expect and are, therefore, offered at Dukes The Palm, a Royal Hideaway Hotel.
Executive Club Lounge and Kids Club
Dukes The Palm, a Royal Hideaway Hotel has an Executive Club Lounge which, unfortunately, is not operational at the moment (until further notice). Their Kids Club for the young ones is available to the children of guests and provides a safe haven when parents' attention is required elsewhere.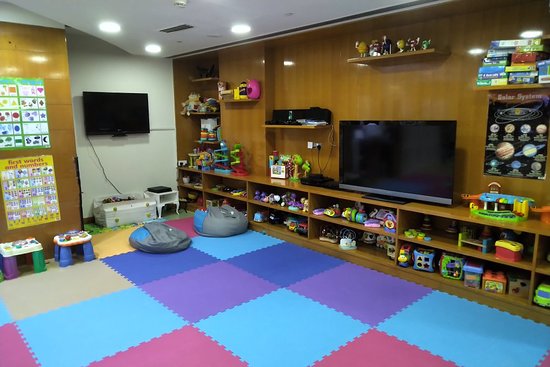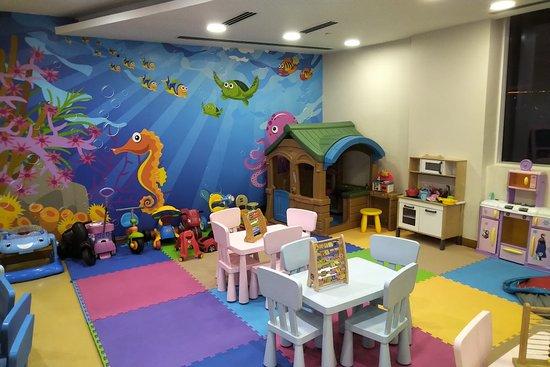 The Dukesy Kids Club is located just outside the hotel at the outdoor pool. Read about their Kids Club by clicking on the button below:
Dukes the Palm, a Royal Hideaway Hotel - Kids Club