Access to The Executive Club Lounge at Taj Exotica Resort & Spa, The Palm, Dubai is reserved for those guests that have chosen to upgrade to this level of service, which is offered to ensure the highest levels of excellence. The result is great satisfaction for service well delivered, for choices of eats and drinks well-presented and for personalised attention always offered. Guests can expect 5-star treatment in beautiful surrounds in a stylish environment that emphasizes quality and class in every respect. Located on the 1st floor, the Executive Club Lounge is open between 10  am and 10 pm and offers the following services:
High Tea is served between 3 pm and 4:30 pm when guests are treated to an assortment of sandwiches, canapés and Indian and European desserts, with a choice of tea, coffee and soft drinks available.
During Cocktail Hour guests are offered alcoholic beverages as well as soft drinks and assorted Indian savoury treats. The menu is changed often to allow for variety.
Throughout the day guests are welcome to visit for coffee/tea, soft drinks, assorted cookies and fruit, with vegetarian options also available.
Children are allowed all the time when accompanied by their parent/guardian.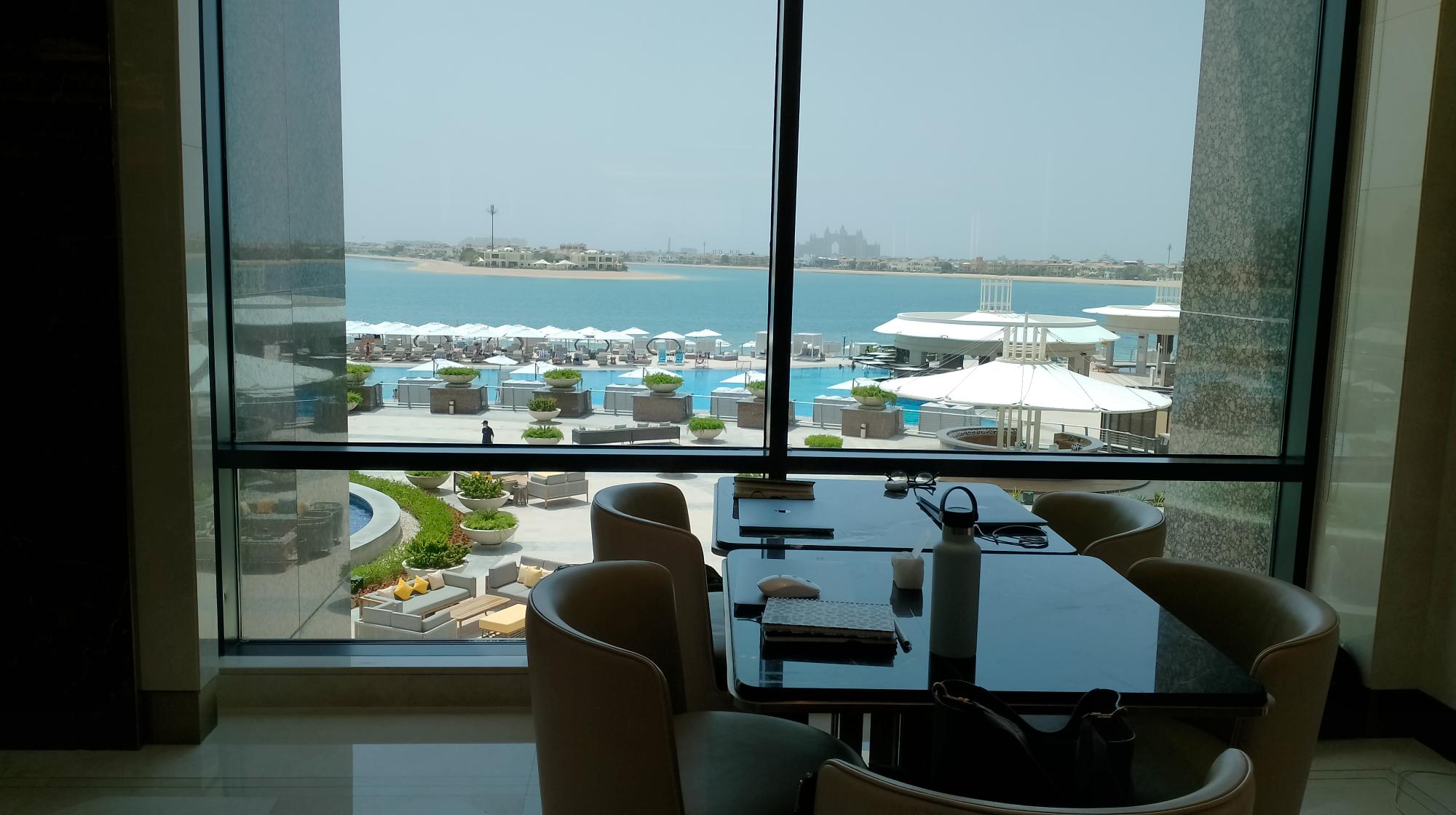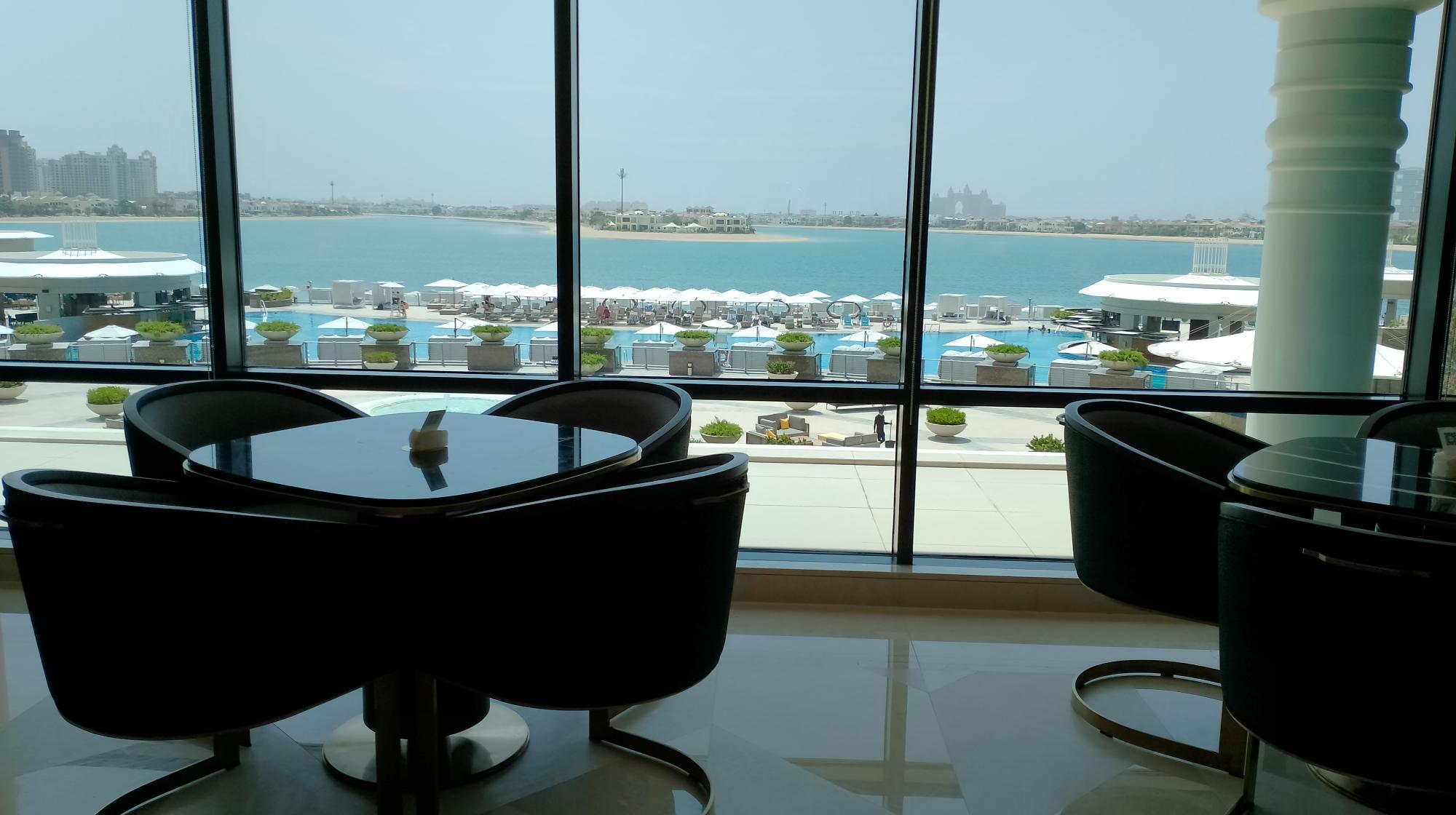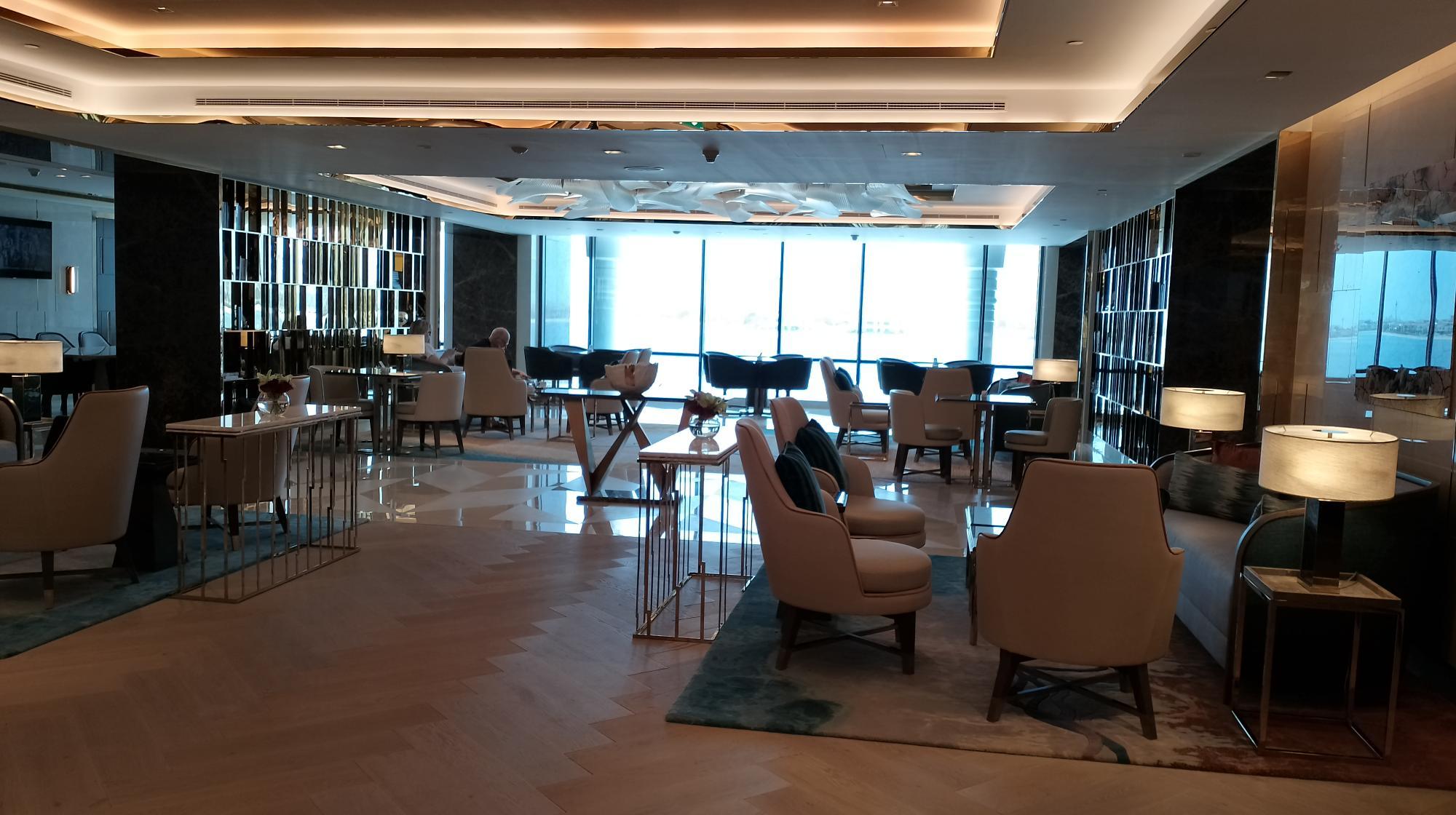 Personable, Friendly Staff In Luxurious Surrounds
The guests with access to Executive Club Lounge service and privileges are treated like royalty by knowledgeable, experienced, friendly staff that are always keen to assist and to make sure everyone is comfortable and happy. At Taj Exotica Resort & Spa, The Palm, Dubai, the Executive Club Lounge management and staff have created the perfect space for guests where they can relax in comfort and style, with a strong  emphasis on the exclusivity one would expect in this space.
Guests are afforded special treatment when checking in and out, and they can expect staff to consider all reasonable special requests. The Executive Club Lounge is the ideal space for guests to come to when they want to relax in luxurious surrounds, with attentive staff always nearby.  
Great Service In Magical Setting
The setting is magnificent and truly magical, with wondrous views to enjoy throughout the day and at sunset. In the Executive Club Lounge the space is well laid out to offer different seating arrangements to suit everybody, whether you prefer a position by the window or something intimate and quiet, away from the other guests.
Floor-to-ceiling windows allow guests to immerse themselves in the fantastic views of the beach, the ocean and distant skyscrapers that make up part of the Dubai skyline. Every piece of furniture is spotless, and light fittings are cleverly suspended to put the emphasis on natural light and the brilliant vistas all round. The Executive Club Lounge offers the guest a marvellous space in which to relax and be spoilt.