Top 5 Rated Best Value Family Friendly Hotels in Muscat
Muscat has a lot when it comes to a family holiday. There is lots of great weather, gorgeous beaches, space, natural wonders, beautiful palaces, souks, deserts, and ancient forts. English is spoken throughout this capital city and they are very family friendly. If you are looking for great accommodation to explore Muscat as a family, then take a look at our top rated best value family friendly hotels in Muscat.
Kempinski Hotel Muscat
The Kempinski Hotel Muscat is ideally located in the heart of the capital city, offering unrivalled luxury and nestled along a coastline. This hotel offers spacious guest accommodation, all with en-suite bathrooms, work desk and television. The bathroom has a bath with complimentary toiletries, some rooms have their own private balcony. This hotel offers fantastic restaurants and bars, along with a bowling and entertainment centre, a state of the art gym and luxurious spa.
The Sultan Qaboos Grand Mosque is located only thirteen kilometres from the hotel and Muscat International Airport is only five kilometres from the door. This hotel is an award winning five star hotel that offers three swimming pools, complimentary wireless internet, an airport shuttle on request, complimentary parking, ATM, currency exchange services and a bar.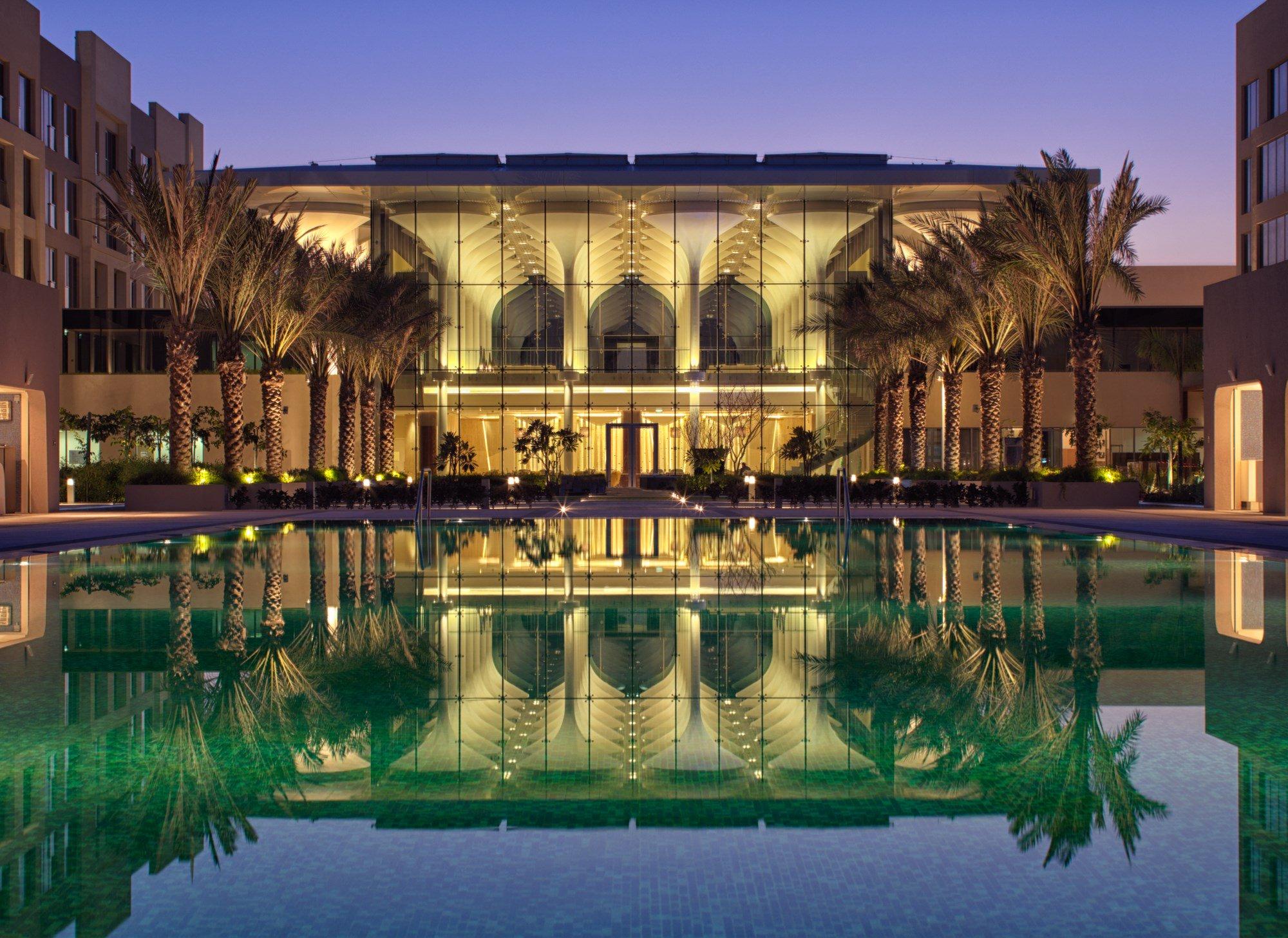 Image: Kempinski Hotel Muscat is ideally located in the heart of the city offers three swimming pools and luxurious spa.
InterContinental Muscat
The InterContinental Muscat offers direct access to the beach with lush gardens and swimming pool. The wellness centre, spans over nine hundred square metres and includes a gym, plunge pool, sauna and hot tubs. The guest rooms are air conditioned with private balcony and sea or mountain views.
The on-site restaurants offer a range of cuisine including Polynesian, Tahitan and Hawaiian dishes. There is complimentary wireless internet throughout the hotel. This hotel also offers two tennis courts and a spa that offers a complete range of health and beauty treatments. In addition to this, there is a children's playground and extensive gardens where children can play and explore.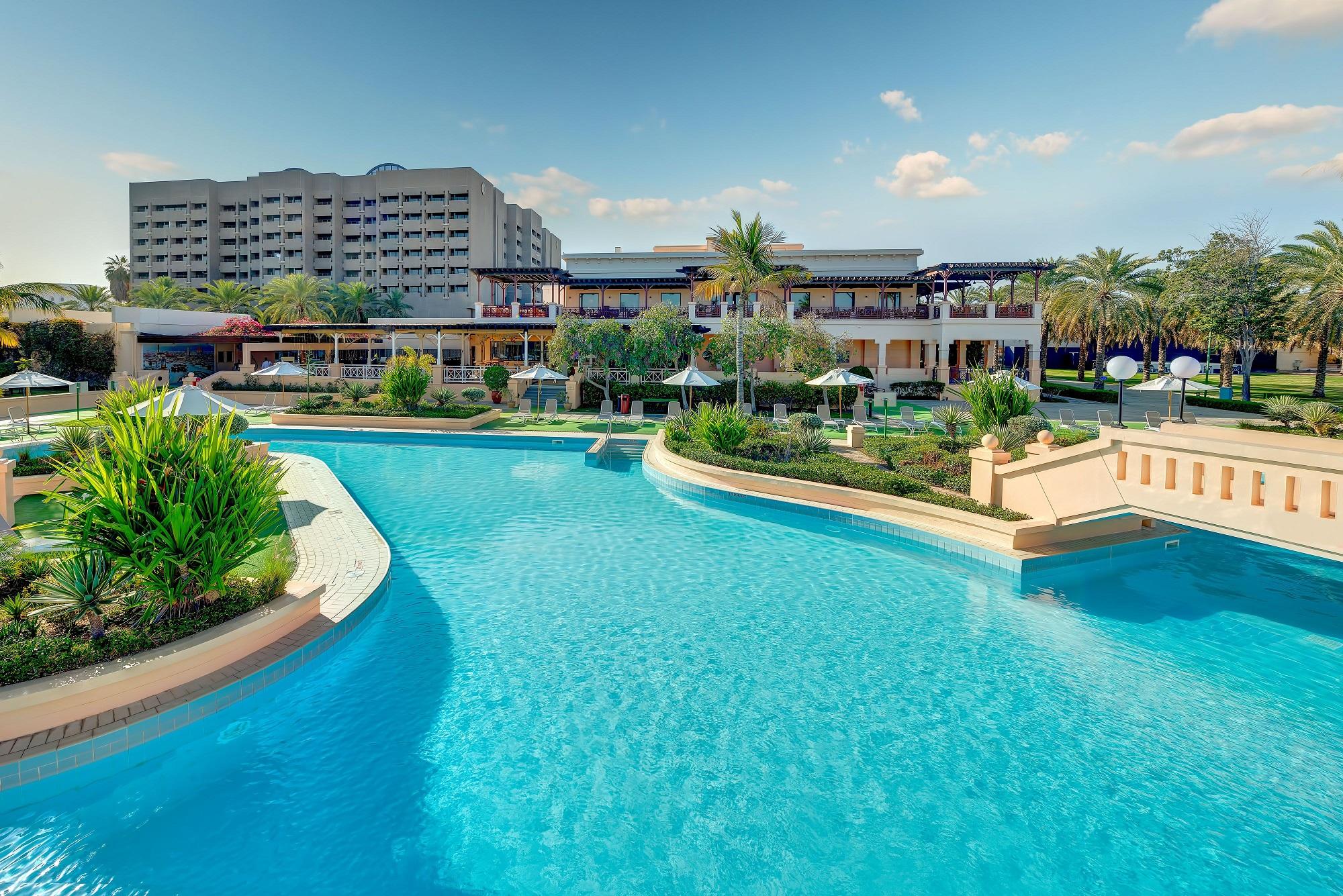 Image: Luxurious five star InterContinental Muscat offers a refreshing swimming pool, direct beach access and children's playground.
Shangri-La Barr Al Jissah, Muscat
The Shangri-La Barr Al Jissah, Muscat resort offers first class services set against the rugged mountains. This resort offers two hotels and a spa, along with complimentary wireless internet throughout. Both hotels offer spacious accommodation with sea, pool or garden views. There are nineteen restaurants and bars on site, two offer all day dining for your convenience. This five star luxury resort is set on five hundred metres of beach with six swimming pools and a lazy river floating experience which runs between the hotels.
They offer a full range of water sports including wake boarding, water skiing, clear bottom kayaking, stand up paddle boarding and hydro sport jet packing. The spa offers luxury treatments in private spa suites. They provide complimentary wireless internet, free parking, family rooms, ATM, currency exchange and a beach front location.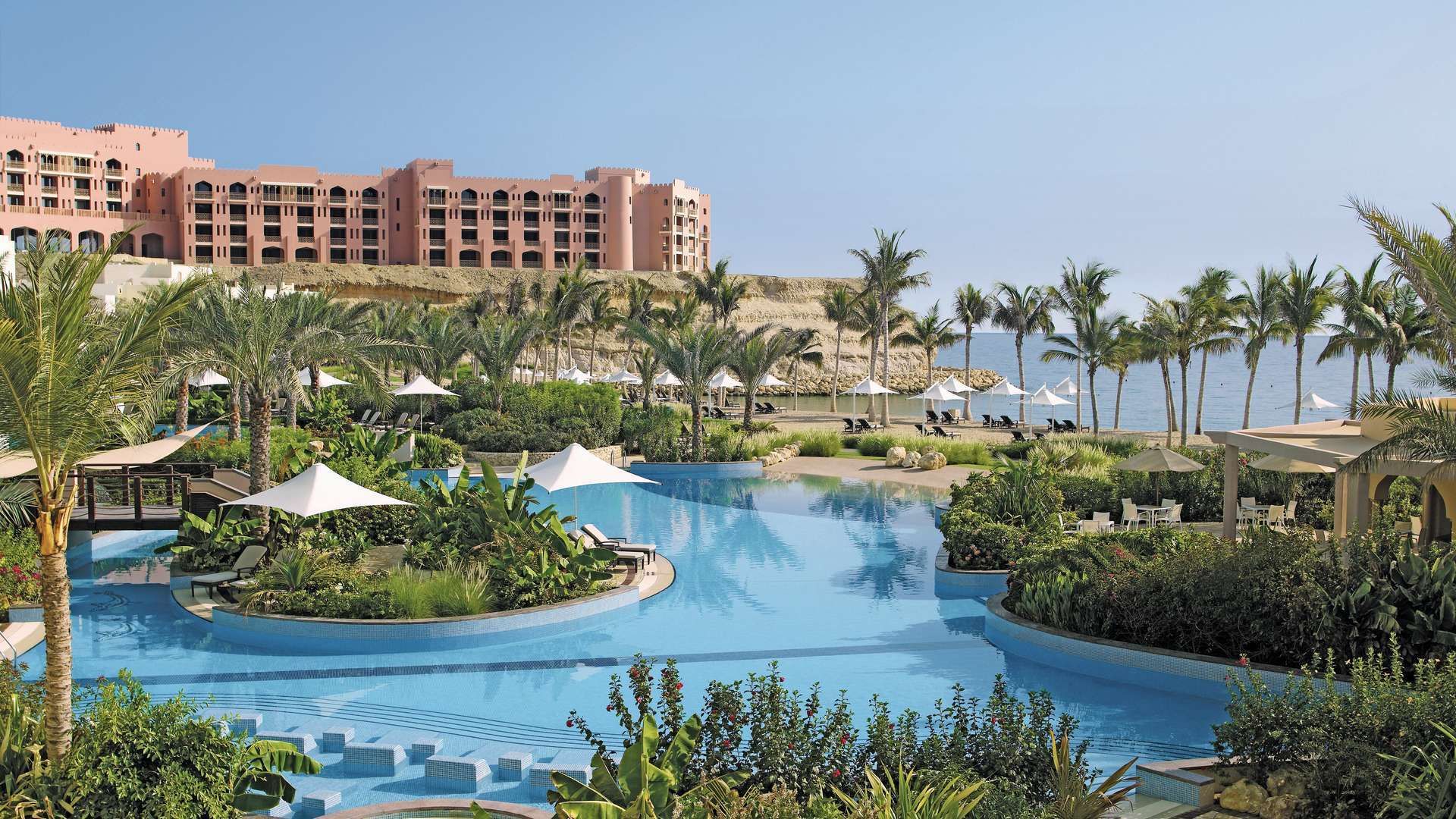 Image: Family friendly Shangri-La Barr Al Jissah, Muscat offers family rooms, six swimming pools in a beach front location.
W Muscat
W Muscat is located in the Shatti Al Qurum Beach area, offering an outdoor swimming pool and air conditioned guest accommodation. The guest rooms come with televisions, sea views or garden views, coffee machine and en-suite bathroom. They offer two excellent restaurants, one offering the finest Chinese, while the other offers grills.
This luxurious family friendly hotel also offers two swimming pools, state of the art fitness centre and tennis courts. The spa has ten treatment rooms and a beauty salon. They offer family rooms, complimentary parking and are only twenty minutes from Muscat Old Town.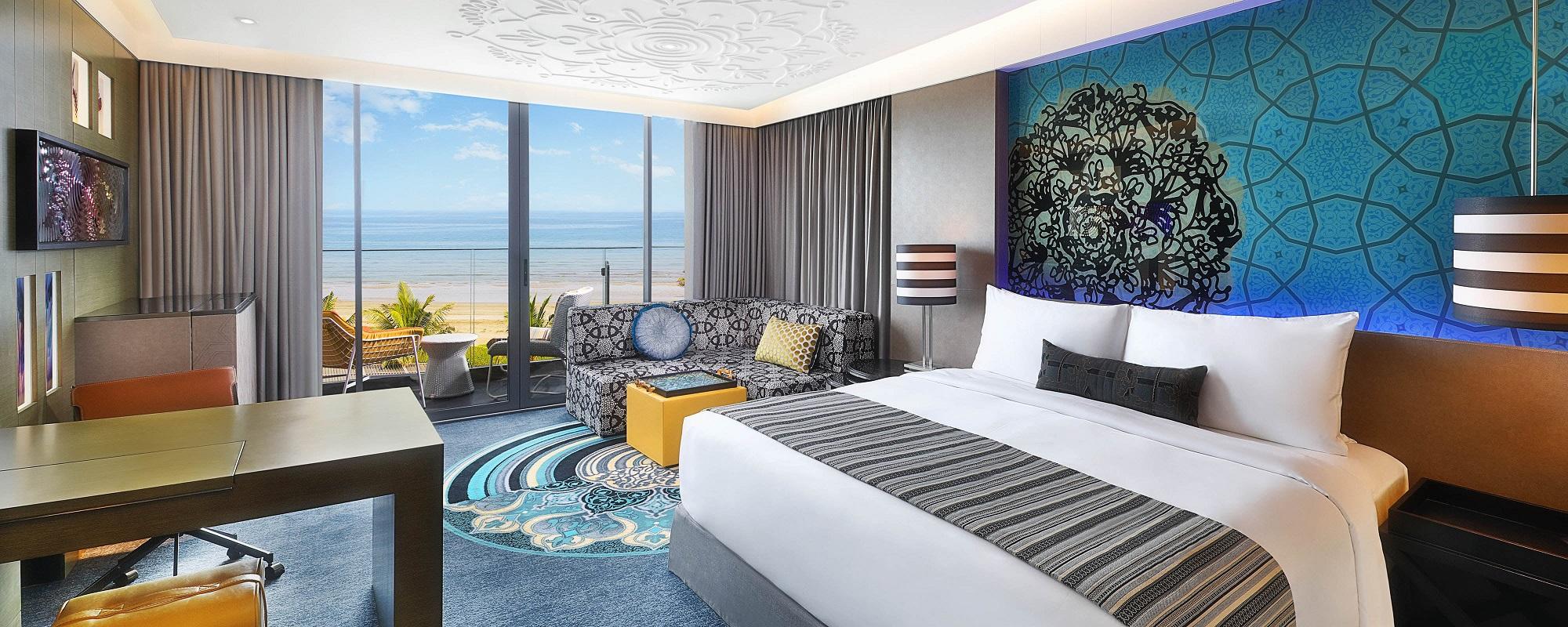 Image: Enjoy spacious accommodation, outdoor swimming pools and state of the art fitness centre and spa when staying at W Muscat Hotel.
Fraser Suites Muscat
Enjoy the convenience of an outdoor swimming pool, state of the art fitness centre, garden and private parking when staying at this five star family friendly hotel. The hotel offers air conditioned guest rooms, complimentary wireless internet, a twenty four hour front desk, room service and luggage storage. There is also a children's playground on-site.
For children there is a Kids Club, which keeps the children occupied during your time at the hotel. The Muscat International Airport is only sixteen kilometres away. There are two swimming pools, complimentary parking and family rooms offered for your convenience, helping you have a fun and enjoyable family holiday in Muscat.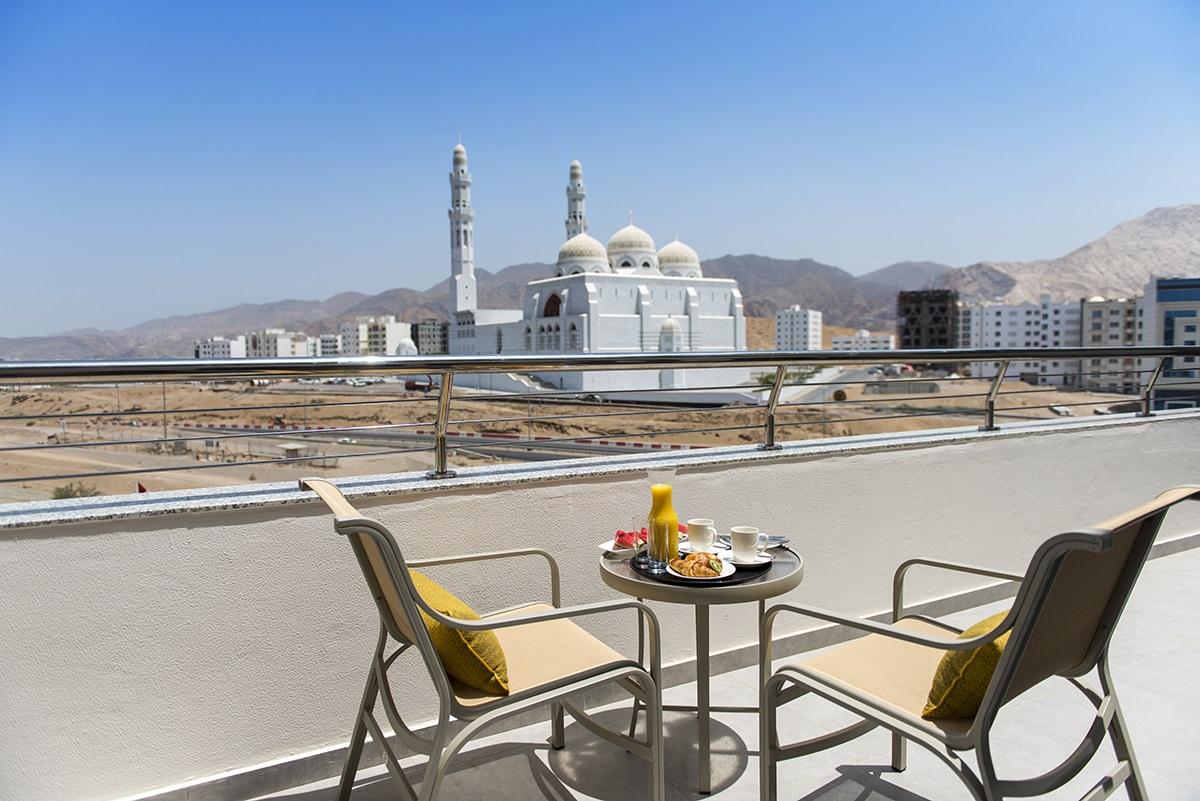 Image: Fraser Suites Muscat offers family rooms, two swimming pools and a Kids Club.