Top 5 Rated Luxury Family Friendly Hotels in Doha
Enjoy the beauty and wonderful landmarks of Doha when you take your family there for a holiday. A break from the daily routine is good for all of you. Great food and experiences are memories you will all fondly recall. Don't let the holiday be ruined due to a poor hotel choice. You don't have to depend on luck, we have evaluated many hotels. These are 5 grand options for a luxury hotel you can be proud to stay in with your family!
Sheraton Grande Doha Resort & Convention Hotel
A lovely view of the city is yours for the taking when you stay at the Sheraton Grande Doha Resort & Convention Hotel. Each room has a private balcony and the rooms are very large. Your family will be very comfortable in this upscale hotel. The beach is within walking distance, offering a variety of water sports and activities.
The hotel features daily activities for children to enjoy, the entire family can join in if they desire. The game room is a fun place for the family to enjoy a board game, puzzle, or video games. Tennis courts and squash are offered at this hotel. Children will love the playground here too. City Centre Mall is about a 15 minute walk, offering shopping and movies. There is also food and an amusement park in this area.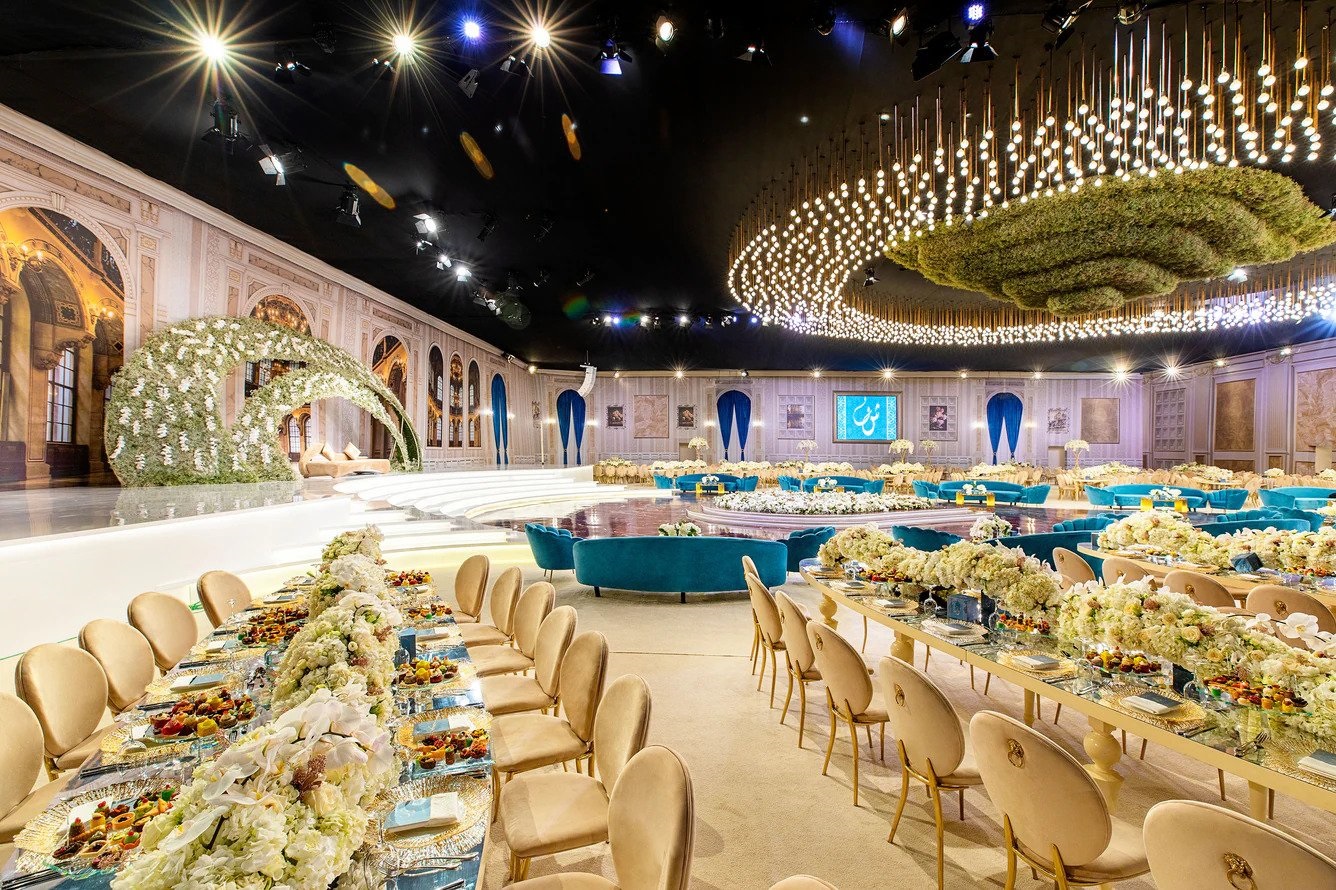 Image: The Sheraton Grande Doha Resort & Convention Hotel is beyond remarkable, and you will enjoy each day you spend in this luxurious place!
JW Marriott Marquis City Centre Doha
This hotel is located in West Bay, ask for a room on a high floor for the best view from the JW Marriott Marquis City Centre Doha. City Centre Mall can be accessed without leaving the hotel! This is a large hotel, featuring almost 300 rooms. For additional space, consider one of the apartment-style rooms for your family. They offer separate areas for relaxing and sleeping.
There are activities for children each day at this hotel, putting a smile on everyone's faces! Babysitting is available if adults would like to enjoy a day out alone, a romantic dinner, or the nightly entertainment in the lounge. In addition to shops, City Centre Mall also has an amusement park the entire family can enjoy!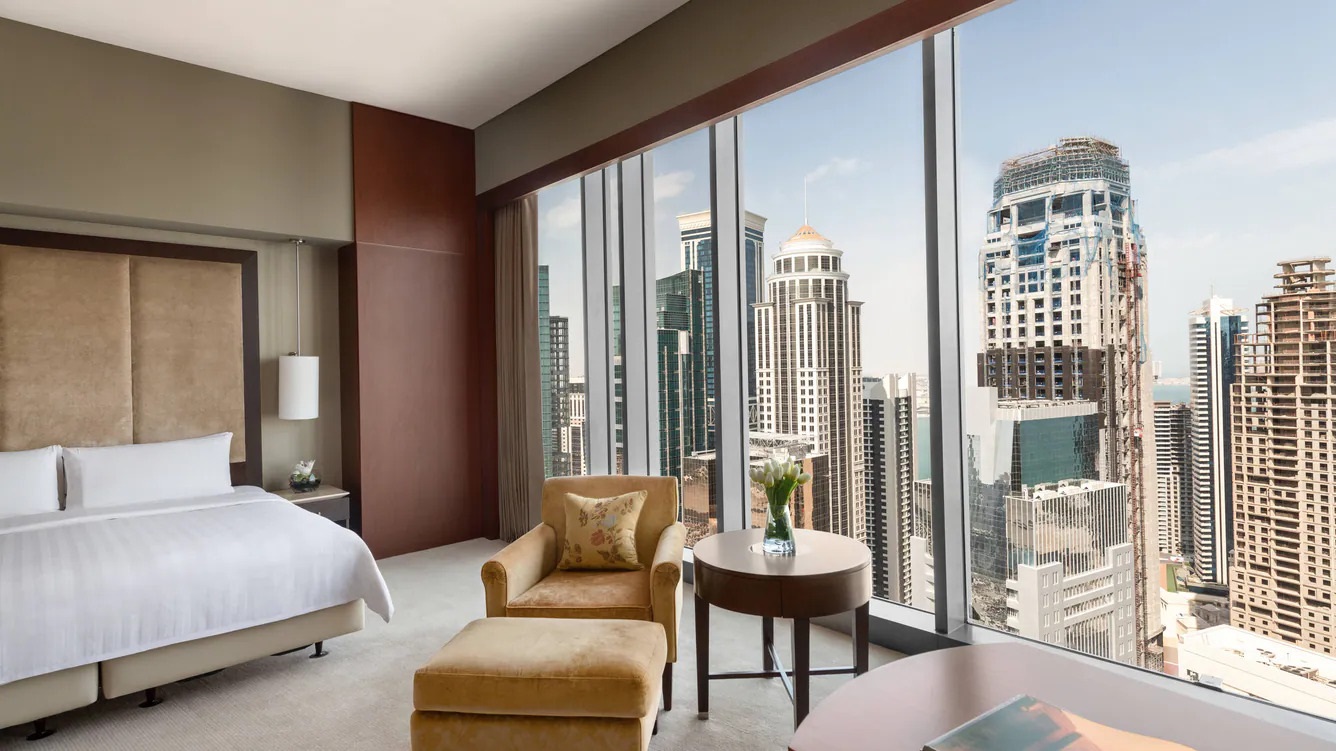 Image: Enjoy the best view and upscale furnishings when you stay at the JW Marriott Marquis City Centre Doha.
Mondrian Doha
The black and white design is what many guests remember of the Mondrian Doha. This luxury hotel has 270 rooms and three delightful restaurants. Dining is offered both indoors and outdoors. Children stay free and there are daily activities for them to be involved with. The hotel also has nightly entertainment for everyone. The kid's club is a huge hit for families staying here.
There are three swimming pools, including one on the rooftop that offers an amazing view! Lagoona Mall is a 3 minute walk from your accommodations. Here you will find live entertainment, movies, food, and plenty of shops. The area is full of historical buildings and landmarks to explore.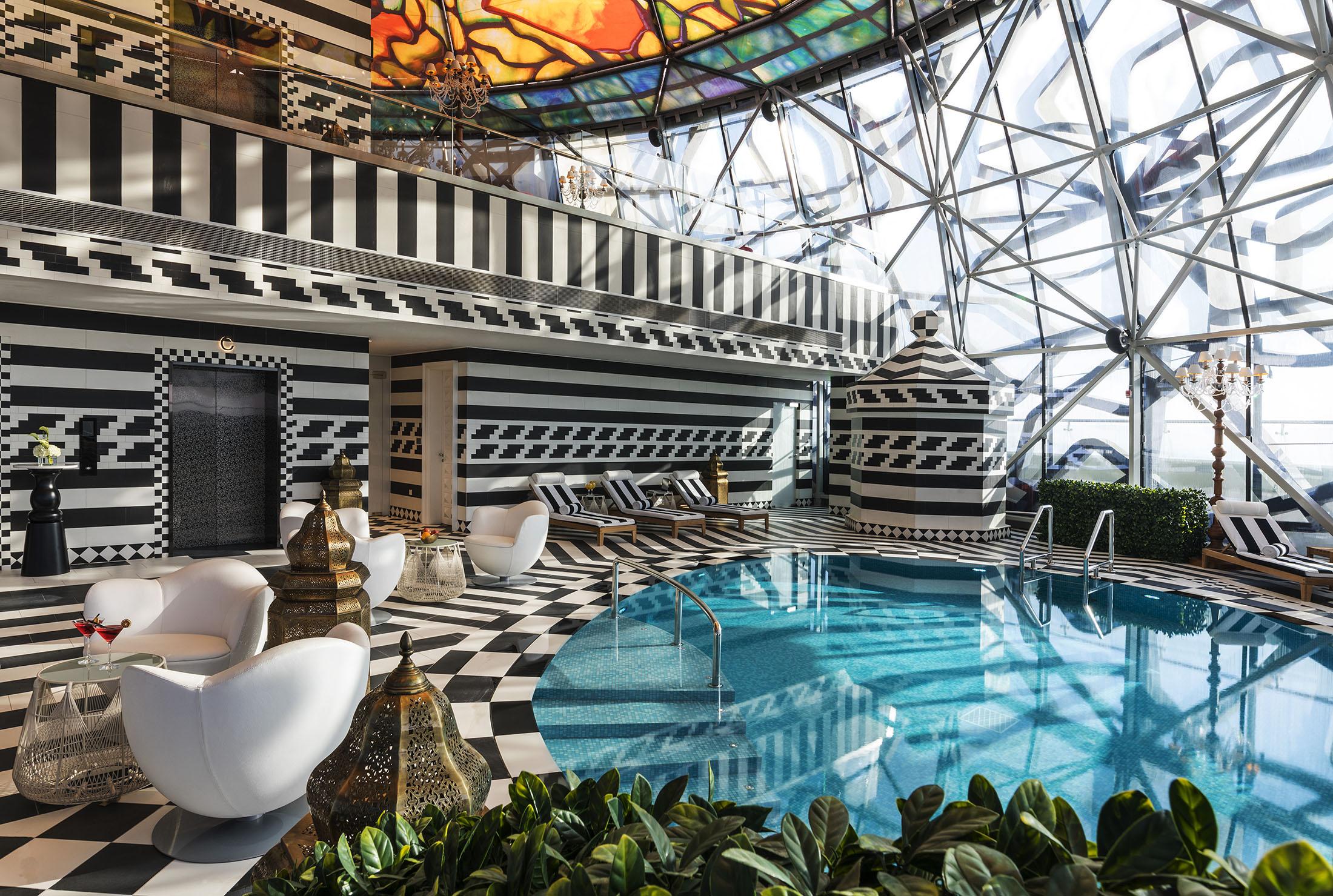 Image: You have never seen a hotel like Mondrian Doha, and it will be an unforgettable part of your time in Doha!
The Ritz-Carlton, Doha
You will feel like you are staying in a stylish apartment, not a common hotel. The Ritz-Carlton, Doha is an exceptional place to stay, and very luxurious. The place is large, featuring almost 400 rooms. Each of them offers a remarkable view of either the skyline or the sea. There are 5 amazing restaurants here, so you will never get tired of your dining opportunities!
The kid's club is a wonderful attraction for families, with daily activities the kids love! There are 4 swimming pools. One is specifically for adults and one is for children only. Tennis courts are on site, and all the equipment you need is readily available. Babysitting is offered at this hotel. Lagoona Mall is about a 10 minute walk, offering spectacular shopping and eating options.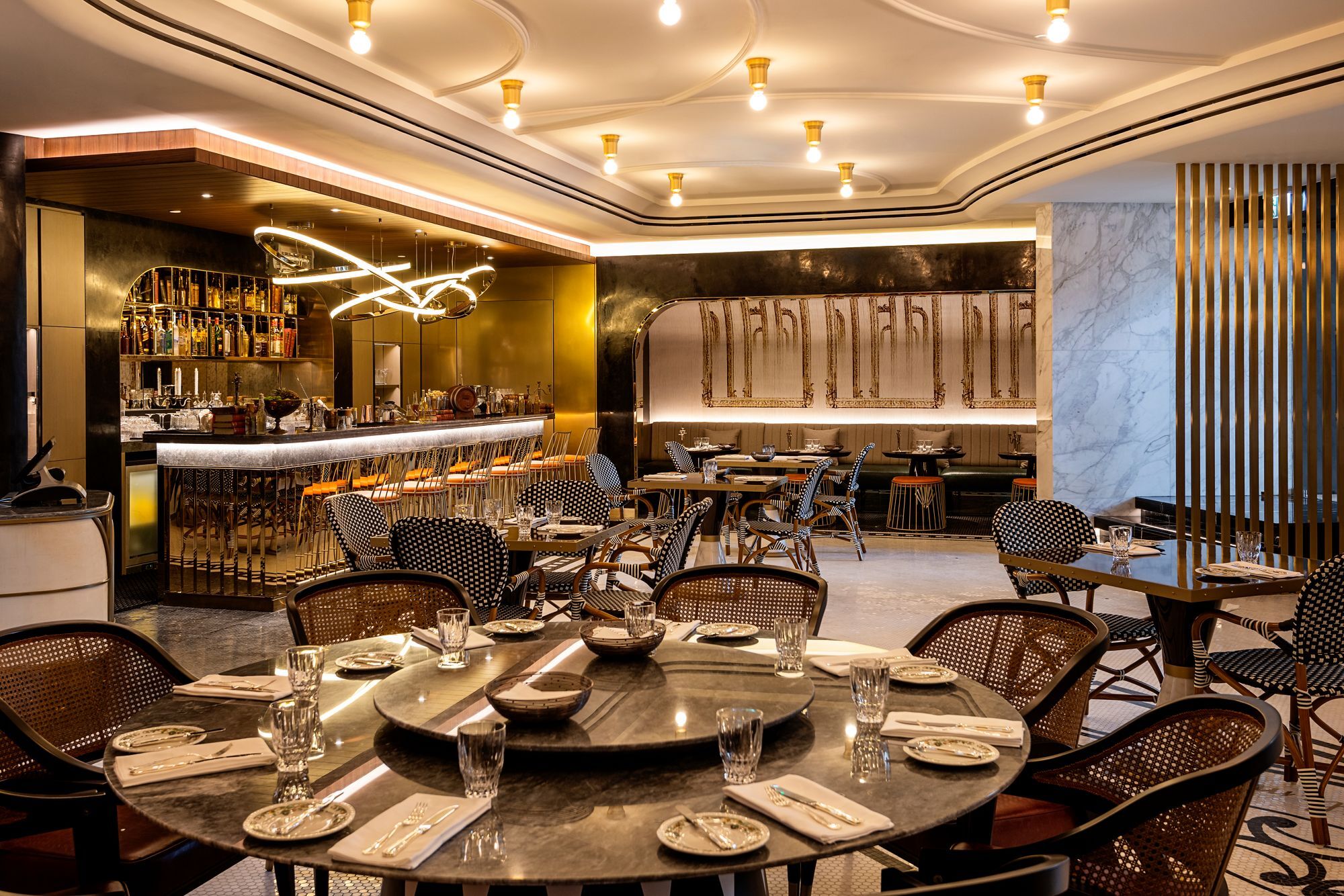 Image: You will have all the comforts you want, the best view, and easy access to places you wish to explore when you stay at The Ritz-Carlton, Doha.
City Centre Rotana Doha
Choose your style of room, there are large ones, suites, and apartments offered at the City Centre Rotana Doha. It is a good idea to compare the space and layout against the needs and wants of your family before you book. It is attached to the City Centre Mall, making it convenient to get your purchases back to your room.
Daily activities are featured each day for the children and the entire family to be involved in. City Centre Mall also offers games and rides as this is a huge amusement park area. The hotel has two swimming pools, great for cooling off and relaxing as a family. There are two restaurants available, you can dine inside or outdoors.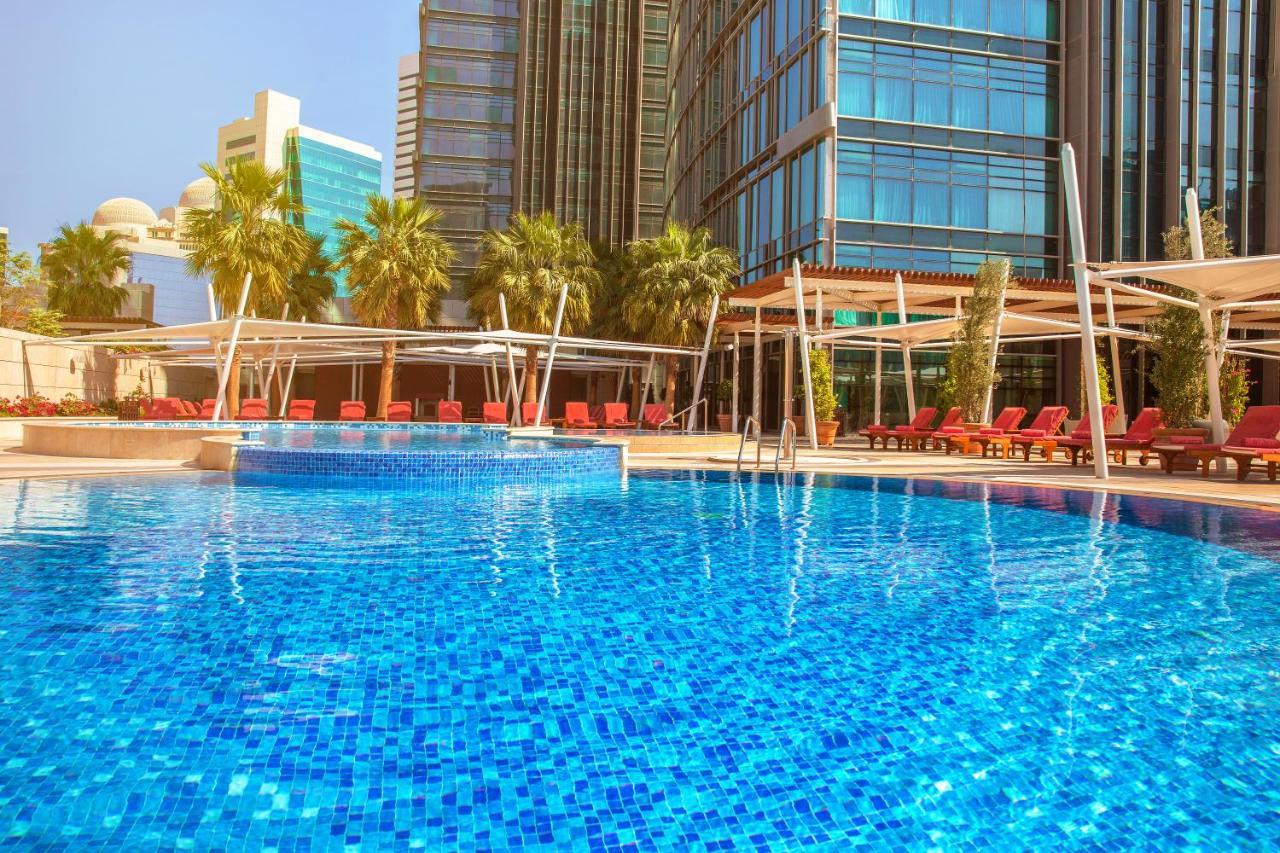 Image: A great view, lots of space, and the ideal location make City Centre Rotana Doha a great choice for a family luxury hotel!