The Radisson Blu Hotel & Resort, Abu Dhabi Corniche Executive Club Lounge is ideally located on the Ground Floor of the resort, offering a number of food and beverage offerings throughout the day, which includes:
Breakfast at La Terrazza Restaurant from 6.30am to 10.30am
Snacks and Drinks at Vienna Plaza Café from 5.30pm to 7.30pm, which includes alcoholic drinks
Children are welcome in the Executive Club Lounge when accompanied by an adult. Children under the age of twelve are not permitted in the Executive Club Lounge area during happy hour.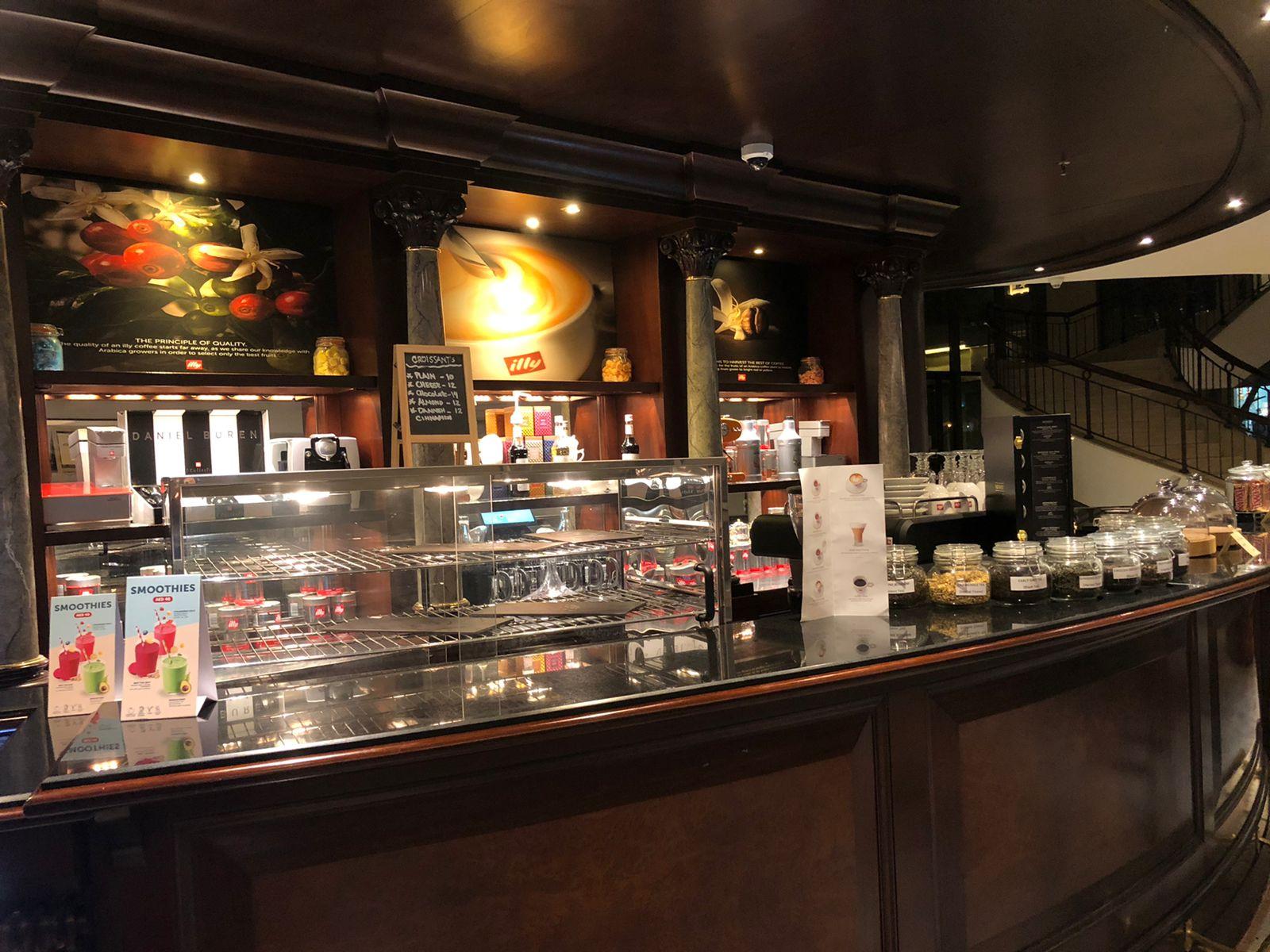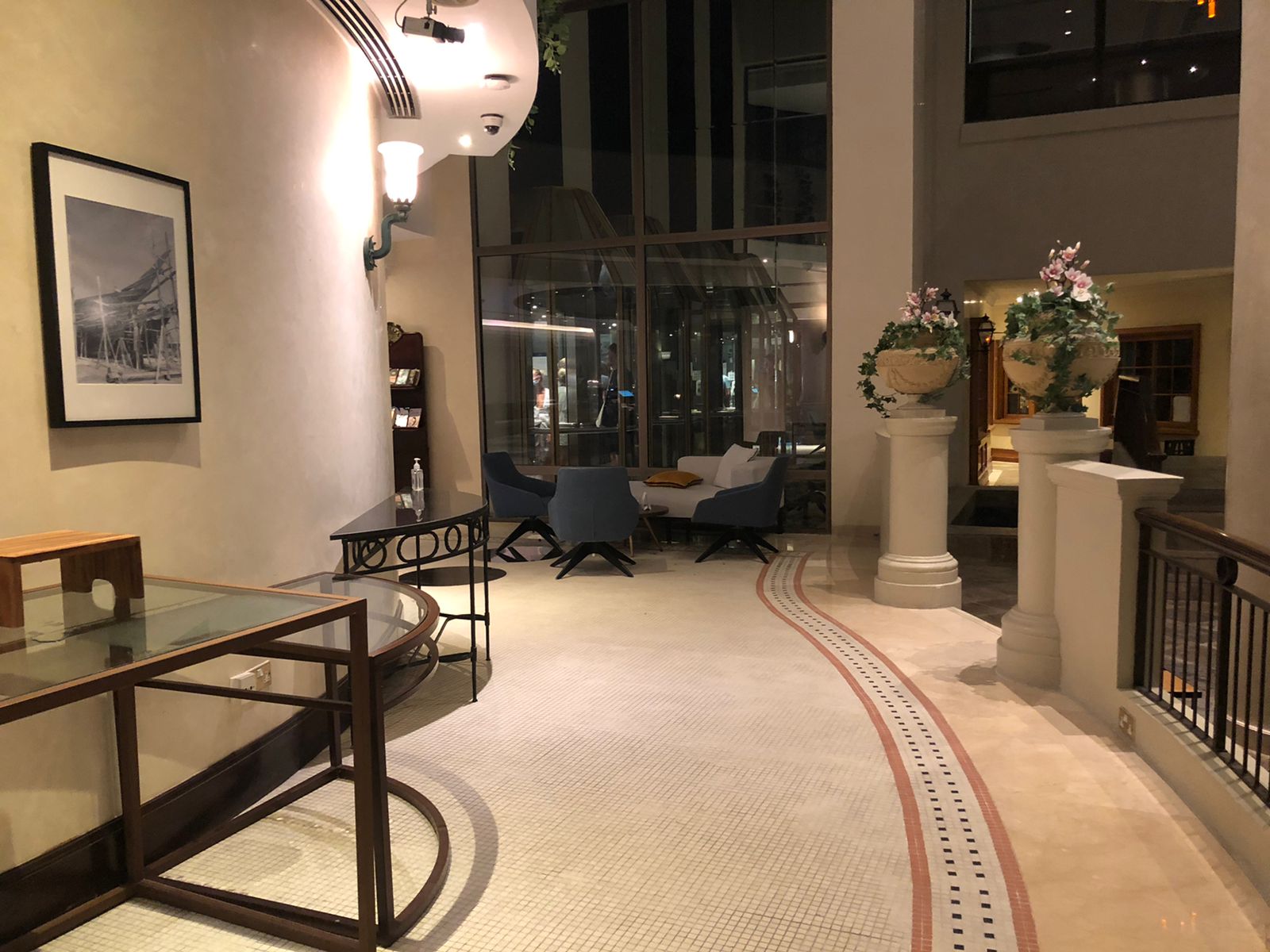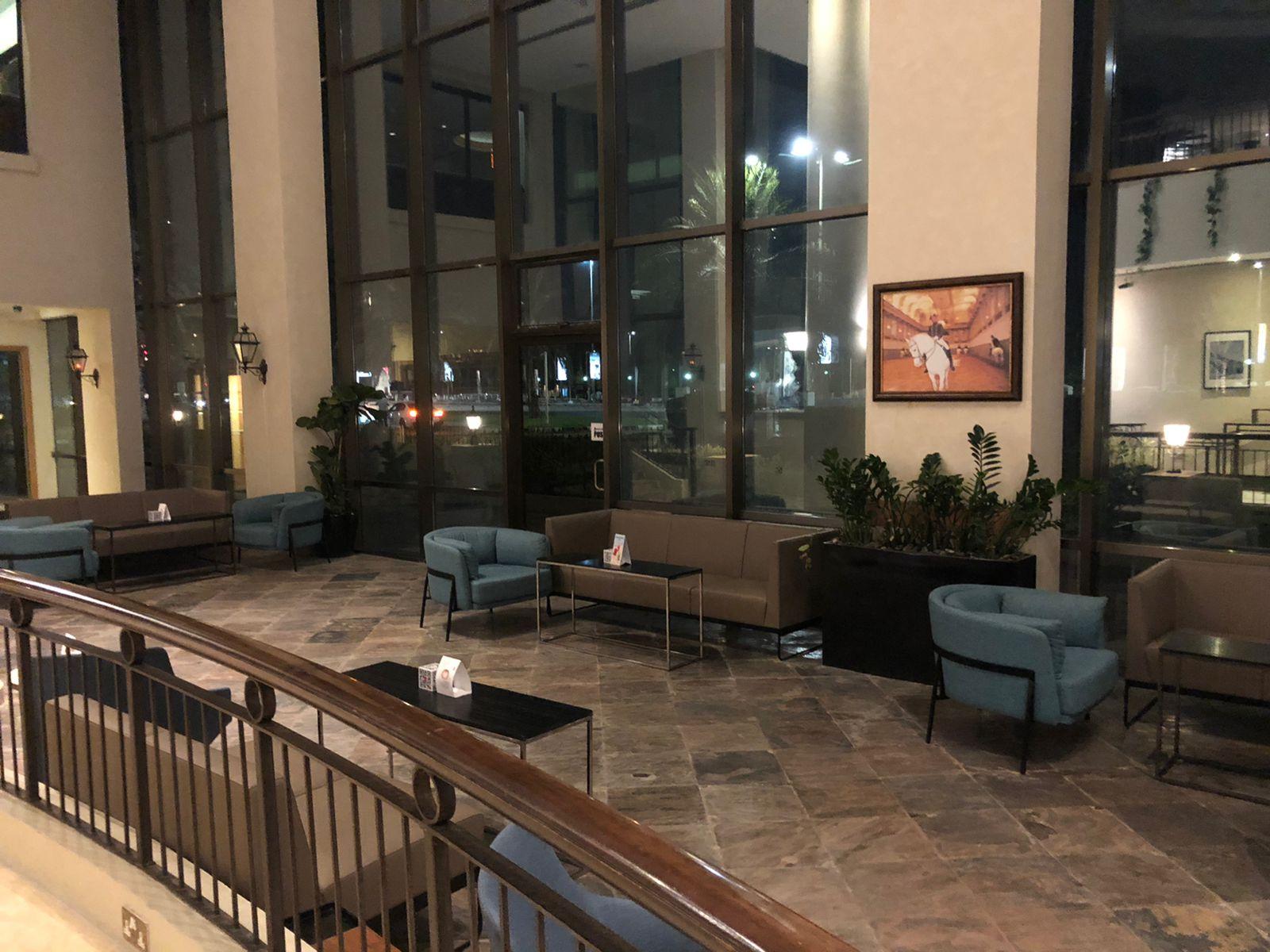 Beautifully Decorated with Floor to Ceiling Windows
Upgrading to one of the guest rooms at the Radisson Blu Hotel & Resort, Abu Dhabi Corniche that offers Lounge access is worth the money. You enjoy breakfast and snacks and drinks daily, along with personalised services in an elegantly furnished club lounge, which is only accessible to Club Level Guests.
The Executive Club Lounge offers spectacular views from the floor to ceiling windows with spacious seating areas, comfortable sofas and a range of food serving, which includes three hot dishes, two sweet dishes, a salad and a number of pastries. The food island is always brimming with delicious delights, ensuring all Club Level guests can enjoy a snack and beverage while visiting the lounge area.
Executive Club Lounge guest are welcome to invite a guest to the lounge area during their stay, this is subject to availability and comes with an AED 150 supplementary charge. It is the perfect place to meet with a client or business associate, making use of the comfortable sofas and complimentary wireless internet.
Professional Team Members with Exclusive Benefits
The Executive Club Lounge at the Radisson Blue Hotel & Resort, Abu Dhabi Corniche offers exclusive benefits with tea and coffee on request. The team remain professional and attentive at all times. They are efficient, friendly and professional, where nothing is too much trouble. They can assist with restaurant reservations, make recommendations on things to do and see and will go out of their way to ensure their Club Level guests receive the personalised service they expect when choosing a Lounge Access room.
The dress code in the Executive Club Lounge at the Radisson Blue Hotel & Resort, Abu Dhabi Corniche is smart casual at all times, no shorts, swim suits, bathrobes or slippers are allowed. The Lounge is always a pleasure to visit with the team remembering who you are and always welcoming you with a smile, making you feel welcome, whether you want to sit with a coffee and read the newspaper or you want to read through your emails and catch up with some work.