Top 5 Rated Luxury Family Friendly Hotels in Islamabad
Enjoy upscale accommodations during your time in Islamabad. While your agenda is full of things to explore, you also need a comfortable place to stay. The location, the design, and how inviting it is for your family all influence such a decision. We have looked at many luxury hotels in this area. These are the 5 we recommend at the top of our list!
Islamabad Regalia Hotel
All 37 of the guest rooms here are suites, with separate areas to relax, eat, and sleep. The restaurant offers a variety of dishes, and it is open from early in the morning until late in the evening. The location of the Islamabad Regalia Hotel is ideal for hiking, and you will love the beauty of the surrounding area. The golf course is a nice perk, and the front desk will help you with tee times.
Pir Sohawa is another scenic walking area your family will love. There are several specialty museums in the area. They are about a mile and a half from the hotel. The hotel offers a free shuttle to such destinations. Faisal Mosque is about 3 miles away, and it is a great location for religious sites in Islamabad.
Image: The lovely Islamabad Regalia Hotel will make your family feel welcome and right at home!
The 108 Hotel
While The 108 Hotel only offers 20 rooms, each of them is magnificent! Guests love the comforts here and the attention to detail with the décor. The rooms book fast, so make sure you get your reservation complete as soon as you know your dates for travelling. It is in the heart of Islamabad, giving you easy access to all this area offers!
The Centarus is about a 10 minute walk, offering access to plenty of dining and shopping options. There is also live entertainment and a play area here. Safa Gold Mall is about a 15 minute wall and has a movie theatre and mini golf along with food and shopping. Shakarpariyan Hills is a great place to visit and see the geological formations.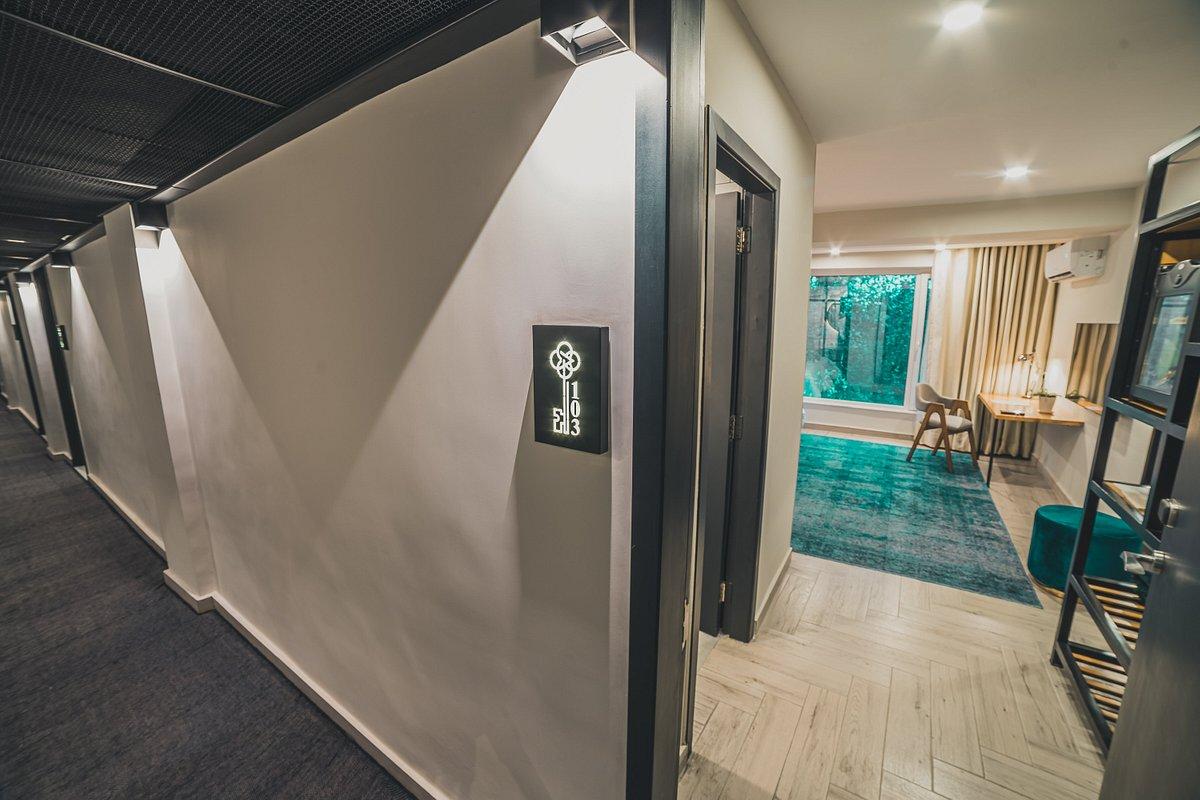 Image: The level of luxury offered at The 108 Hotel is hard to match, and there is plenty to explore close to it.
Ramada by Wyndham Islamabad
The design of the Ramada by Wyndham Islamabad offers families a great place to relax and sleep. The hotel is very close to popular places to eat and shop around this area. It is about 3 miles from Saudi Park Tower. The swimming pool is a fun place for families to have fun and stay cool!
A couple of museums are within 2 miles of the hotel. They include Lok Virsa Museum and Pakistan Monument Museum. A great place to view the surroundings is Daman-e-Koh. This lookout area is amazing, and your family will love the beauty you see from this location. Faisal Mosque is one of the popular religious sites, and it is about 5 miles from the hotel.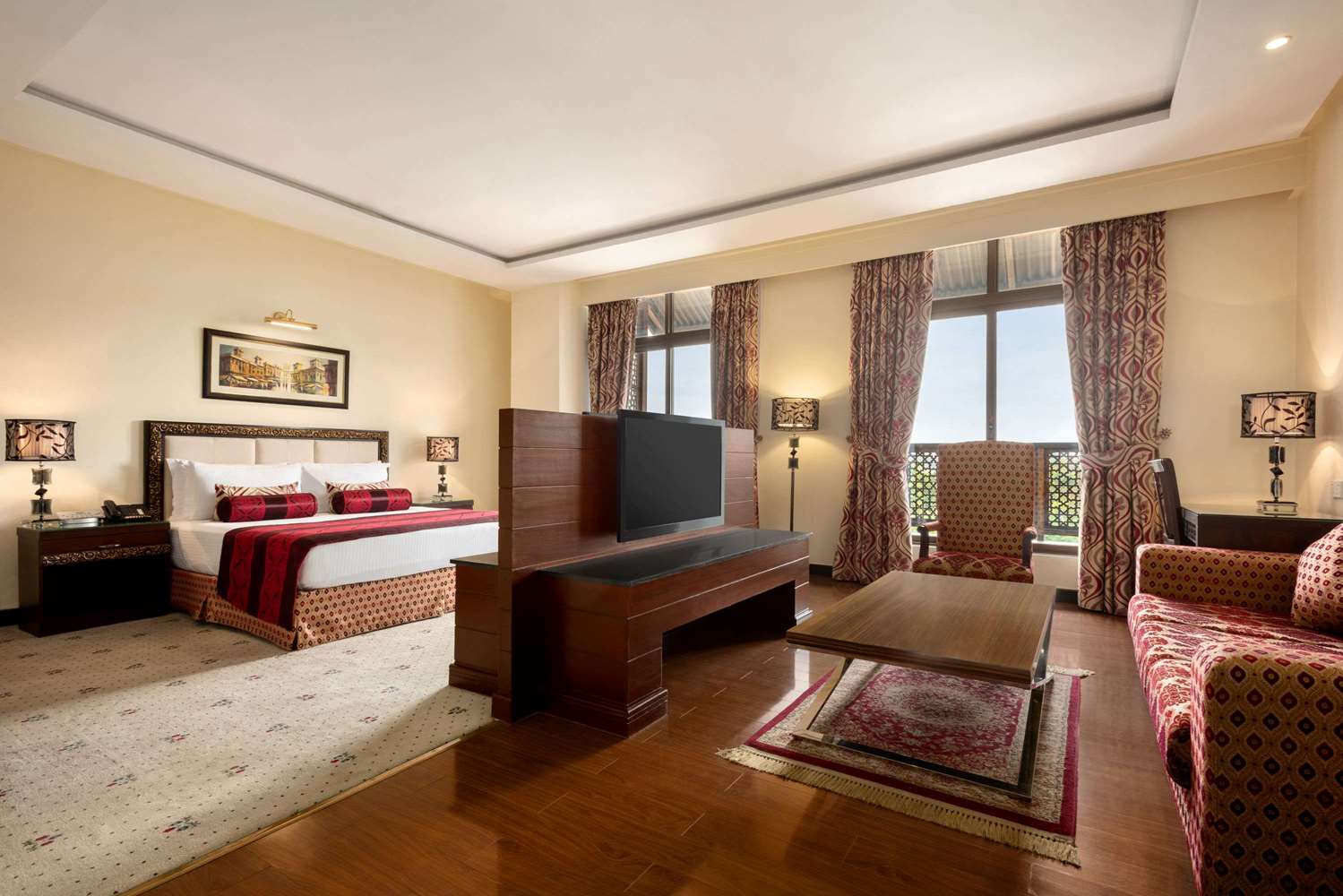 Image: The highest level of comfort is achieved when you stay at the Ramada by Wyndham Islamabad.
Islamabad Serena Hotel
You will always remember your view from the Islamabad Serena Hotel. It is between Rawal Lake and the Margalla Hills. It is surrounded by 14 acres of lush gardens, giving you an escape from the busier locations. Yet you aren't so far away you can't go explore and enjoy those areas too! Spend time strolling through the gardens at your own pace or enjoy the view from the rooftop terrace.
There are three swimming pools, offering plenty of fun for the family. Babysitting is offered at this hotel. The restaurant offers amazing food, and you can either dine inside or outside. There are a couple of museums a few hours away. Transportation via shuttle from the hotel to other locations to eat, shop, or go to the religious sites is available.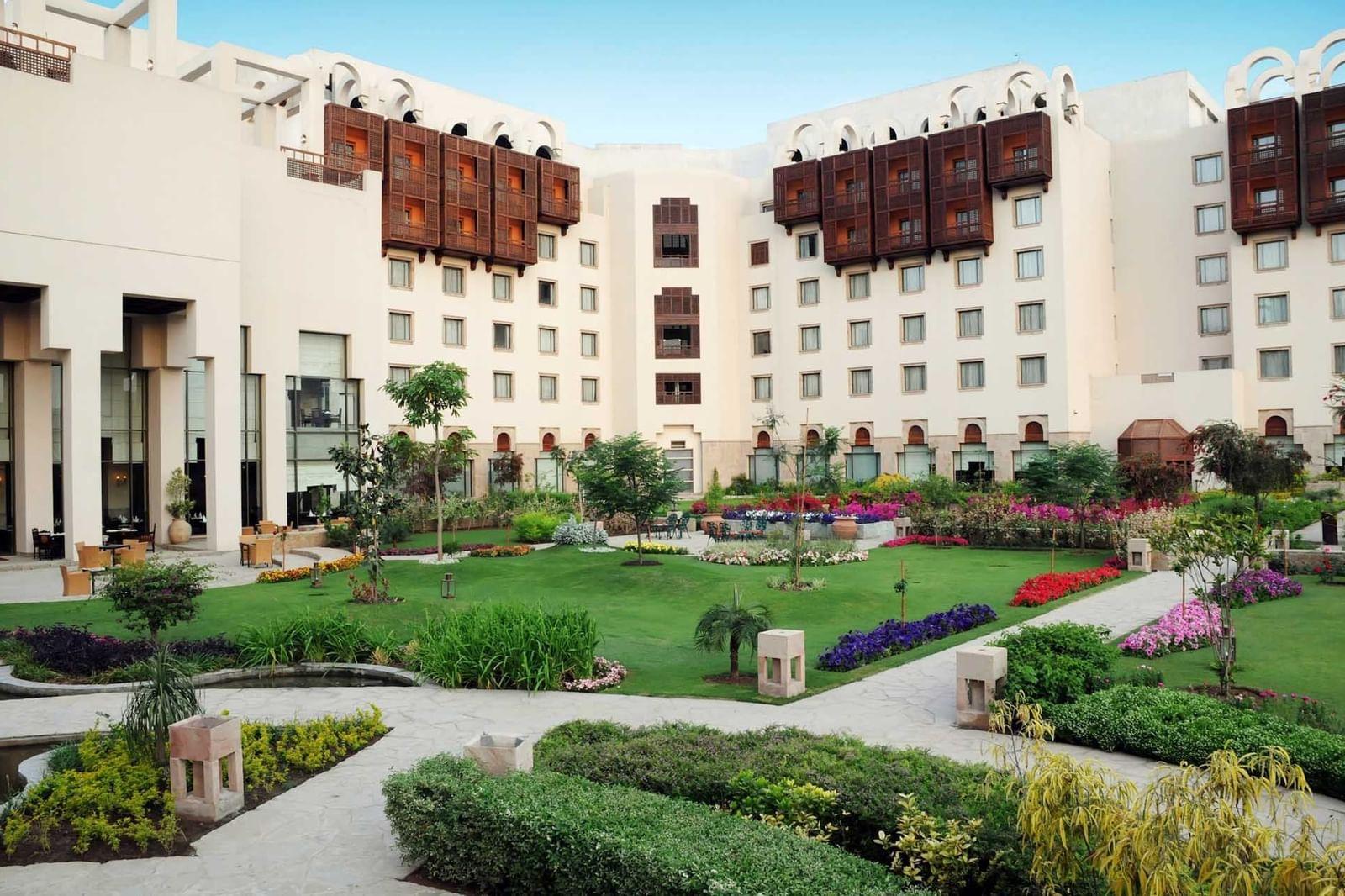 Image; The Islamabad Serena Hotel is a great place to stay when you need some peace and quiet, but you also want access to the city.
Islamabad Marriott Hotel
Located along Magalla Hills sits Islamabad Marriott Hotel. It is both beautiful and comfortable, offering your family an upscale place to stay while away from home. It is very close to Rawal Lake as well as the centre of town. It features three swimming pools and a wonderful restaurant. The rooms are large and the place is quiet.
Trail 5 is a wonderful place for hiking and exploring as a family. It is about 15 minutes from the hotel. Art and Craft Village is about a 10 minute walk. This flea market is full of street vendors offering unique items, great food, and live entertainment. It is a unique experience your family will love!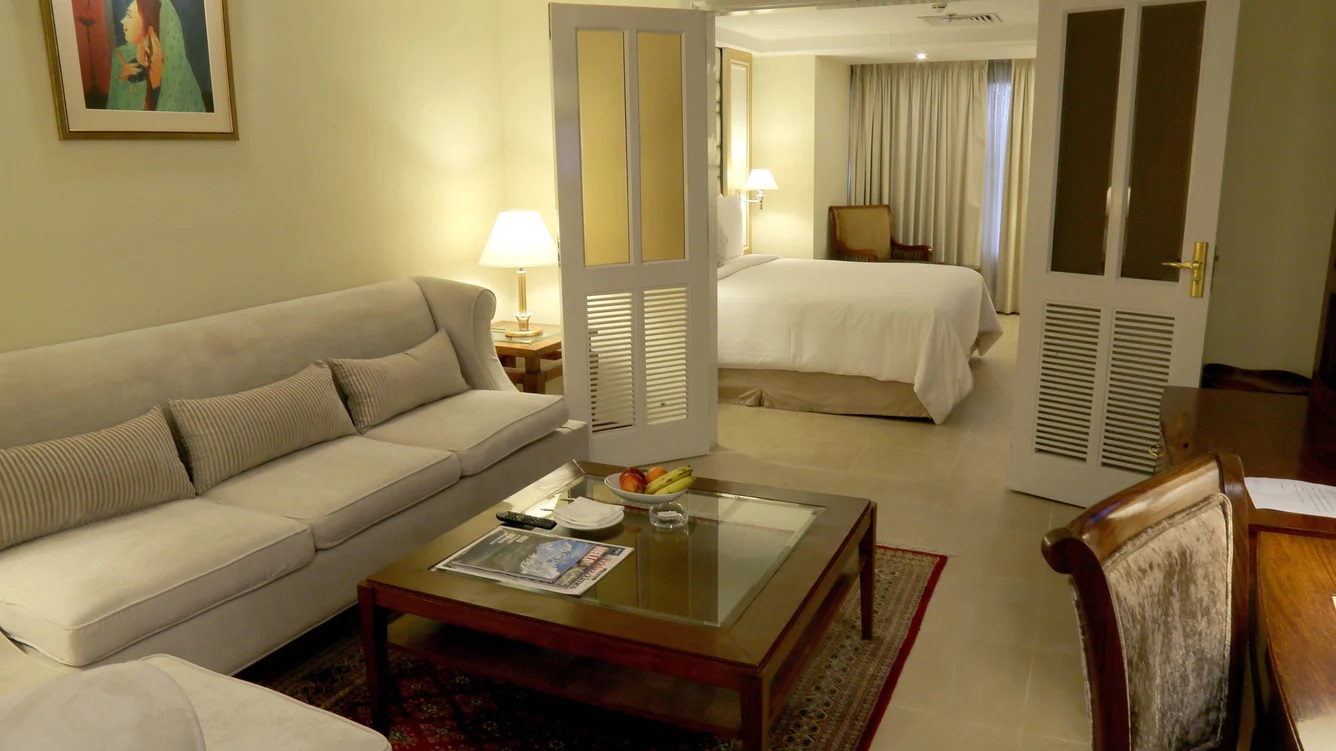 Image: Enjoy a spacious room when you stay at the Islamabad Marriott Hotel.