Top 5 Rated Luxury Family Friendly Hotels in London
London, the capital of the United Kingdom, is a family friendly holiday destination with plenty to do and see to keep the whole family entertained during your stay. From the parks to the museums and a range of entertainment, you will find that London offers something for everyone. London is home to family friendly restaurants, exhibits, events and attractions for children of all ages.  London has forty percent green space, where children can run, play and explore.
Hotel 41
Hotel 41 is located in the heart of London, right behind Buckingham Palace. This five star boutique hotel provides guests with complimentary snacks throughout the day. The en-suite bedrooms are air conditioned with luxury bedding, on demand movies and marble bathrooms. This luxurious hotel is close to the tube and train stations, Westminster Abbey and Piccadilly Circus.
Staying in this hotel, your family can enjoy an on-site restaurant, complimentary wireless internet, parking and currency exchange services. This hotel has been recognised as the number one hotel in the United Kingdom for more than ten years with a private entrance, which overlooks the Royal Mews of Buckingham Palace. They provide personal check in services and unforgettable experiences for families visiting the capital city. Each guest room is designed in a black and white theme, offering the best in luxury and comfort.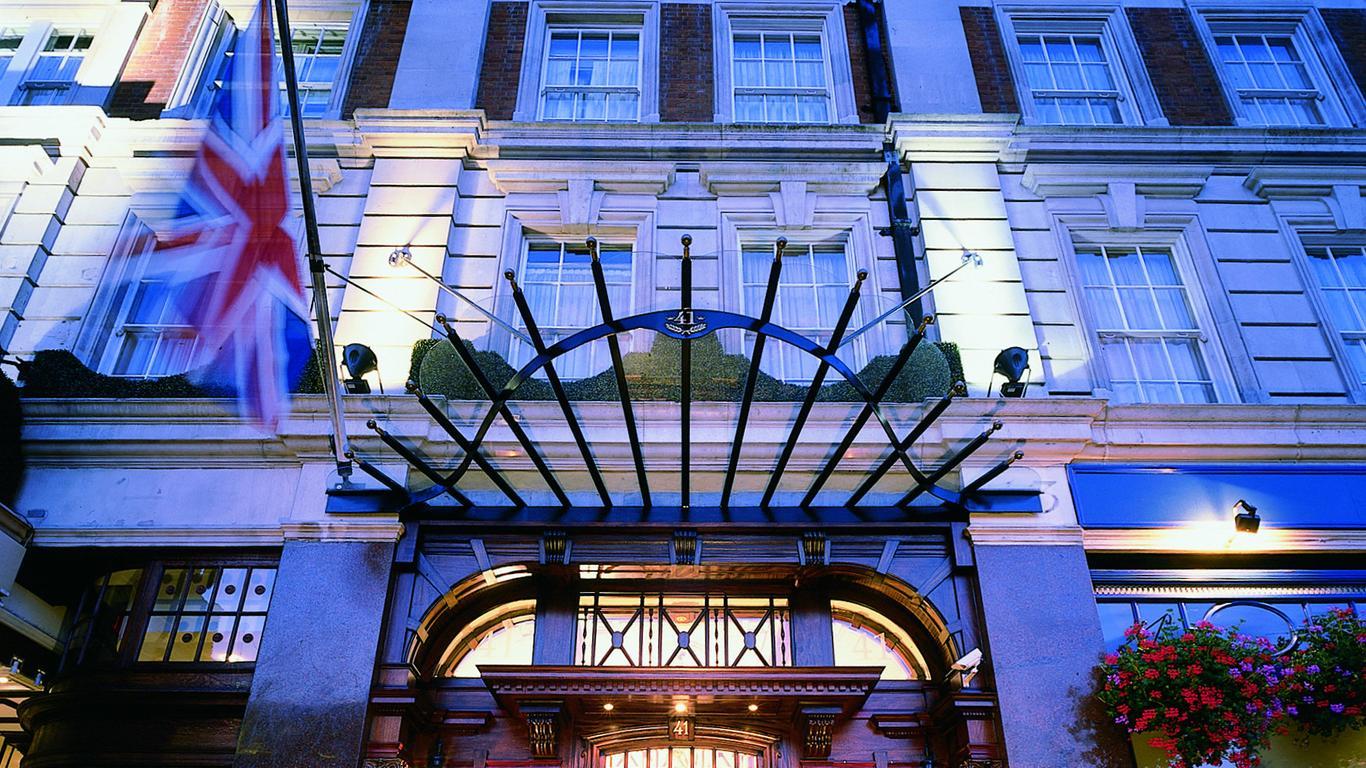 Image: Family friendly Hotel 41 is in the perfect location to explore London with children.
Shangri-La The Shard, London
Shangri-La The Shard London is located on the thirty fourth to fifty second floor of The Shard, offering the ultimate in five star luxury with the most spectacular views. This luxurious family friendly hotel offers three on-site restaurants and bars and comfortable and luxurious guest accommodation with floor to ceiling windows, so you can make the most of the view. The en-suite bathrooms provide the comfort of underfloor heating with a separate bath tub and shower. It is ideally located less than a one minute walk from the London Bridge Tube and Train Station.
Set in the heart of London, you can easily access the top attractions with the Tower of London and Tower Bridge only a twenty minute walk away and The London Eye, Big Ben and Westminster Abbey less than 2.5km from the door. This family friendly hotel offers family rooms, a swimming pool, complimentary wireless internet and parking and a currency exchange service.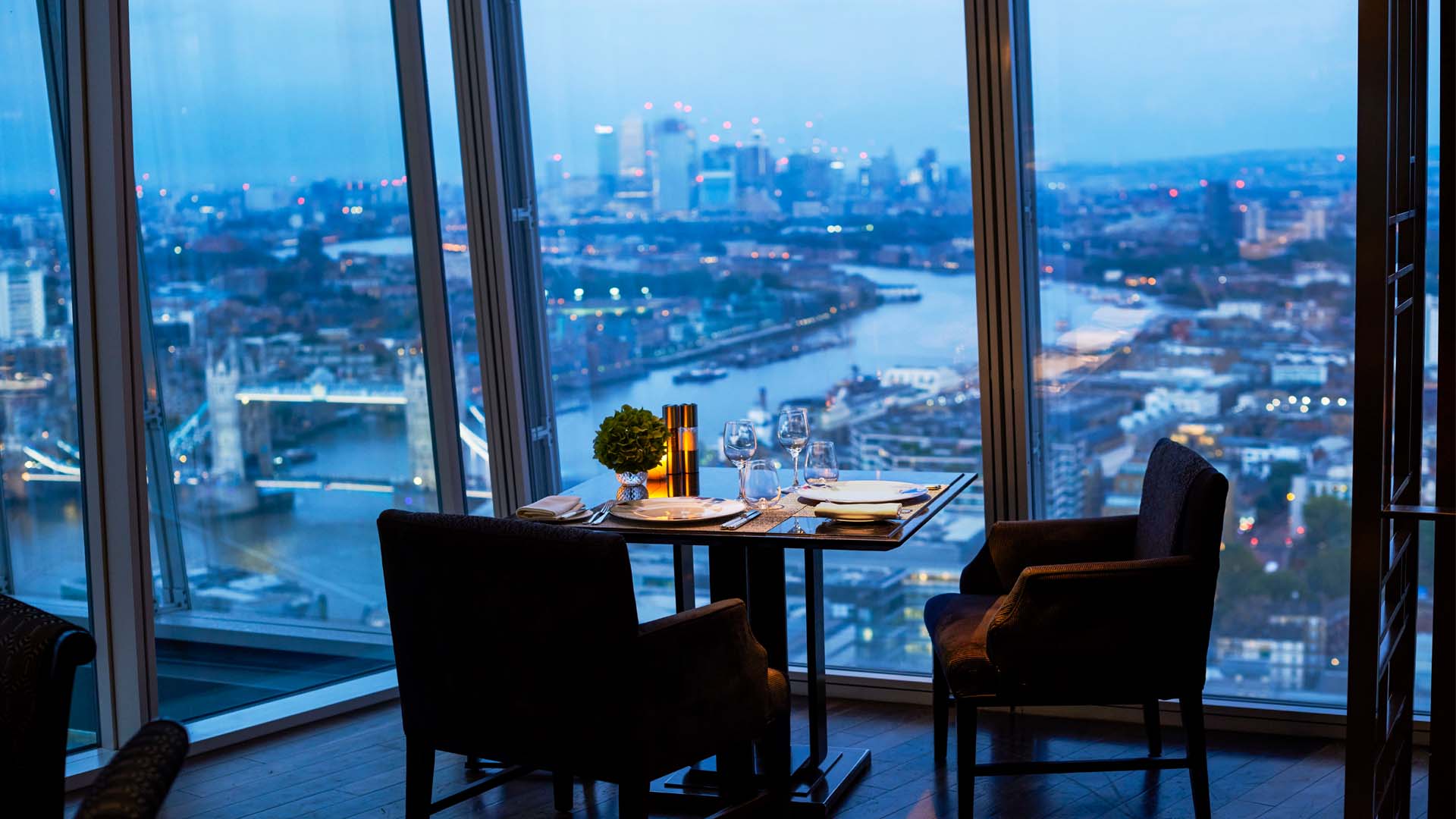 Image: The perfect location, only minutes from the tube and train station, Shangri-La The Shard London offers the ultimate in luxury and comfort for family holidays.
The Milestone Hotel and Residences
The Milestone Hotel and Residences is in the perfect location in London, set between Kensington and Knightsbridge. This is a boutique five star luxury hotel with swimming pool, fitness centre and spa. It overlooks Kensington Palace and Gardens, only ten minutes from Hyde Park, which offers hours of play, exploration and fun for children. Each room is air conditioned and individually designer, complete with twenty four hour butler service, antique furnishings, television and DVD player and a seating area.
This luxurious hotel offers a choice of foods at their on-site restaurants, which are prepared using organic and locally sourced produce. This hotel is in the ideal location for shopping, sightseeing and making the most of London's choice of entertainment. What makes this hotel so popular for family holidays it it offers family rooms, a swimming pool, spa and fitness centre, complimentary wireless internet, complimentary parking and currency exchange services.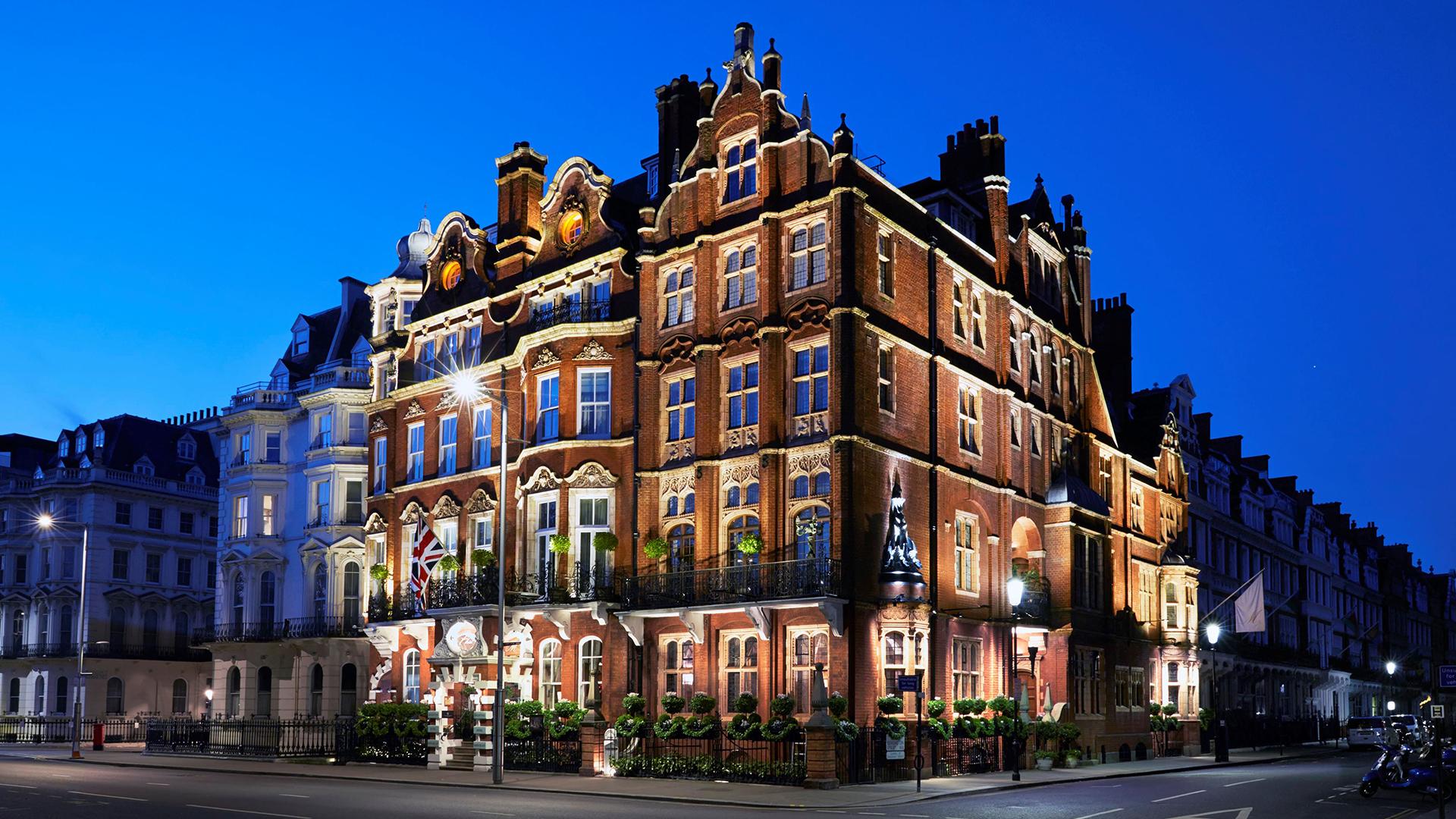 Image: Ideal location, luxury and comfort at the family friendly Milestone Hotel and Residences in Kensington, London.
Bankside Hotel
The Bankside Hotel is a great choice when travelling to London with children. It is only a thirteen minute walk from the famous London Eye and offers a restaurant, fitness centre and outside terrace. It is close to all the top London attractions including Somerset House, the London Bridge and more. They offer the convenience of complimentary wireless internet, televisions in all the guest rooms, en-suite bathrooms and a daily a la carte breakfast.
The on-site restaurant at this five star, luxury, family friendly hotel offers the best in British dishes, along with gluten free and vegetarian options. Families can book one of the spacious and well appointed family rooms, where you can take advantage of the central location, free parking and currency exchange on site. The hotel offers the convenience of a babysitting service and an airport shuttle on request, making it easy when travelling with younger children.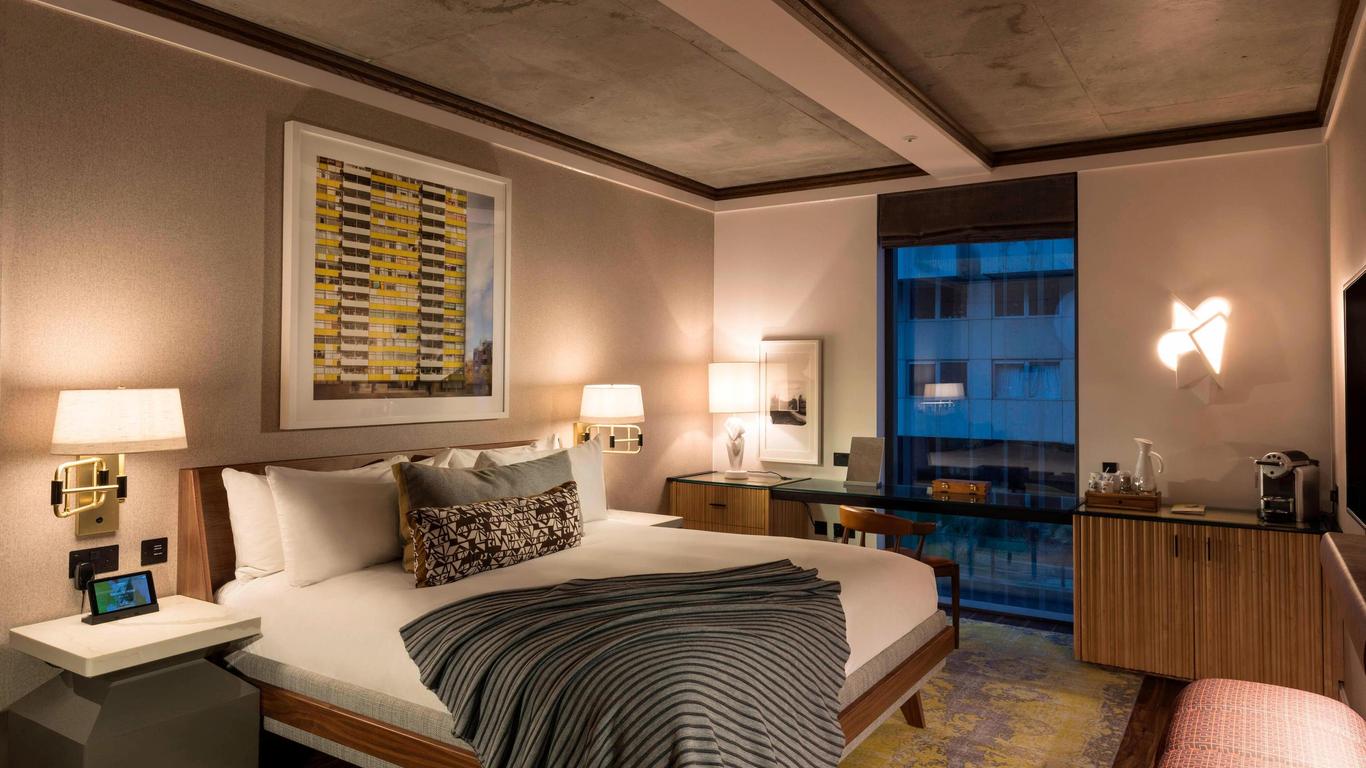 Image: Bankside Hotel in London offers spacious family rooms, babysitting services and airport transfers, all within easy access of the top local attractions.
Claridge's
Claridge's Hotel is known for it's outstanding elegance and sophistication. This five star luxury hotel is located in Mayfair offering spacious and luxurious guest accommodation, complete with marble bathrooms and relaxing views. The hotel offers complimentary wireless internet and are famous for their afternoon teas. They provide a modern gym and a spa with a choice of treatments, along with beauty therapists.
This hotel is perfect for families who want to explore London with Hyde Park only ten minutes walk away and the famous Bond Street and Oxford Street shopping less than three minutes walk from the door.  They offer family rooms, currency exchange and parking facilities. For families the hotel provides cribs or infant beds, a babysitting service at an additional fee and connecting rooms. All rooms enjoy the convenience of daily housekeeping and there are laundry services on site. Visit the Tower of London, Tower Bridge, the National Gallery, Westminster Abbey and the Victoria and Albert Museum, which is all within easy access of this luxurious family trendily hotel.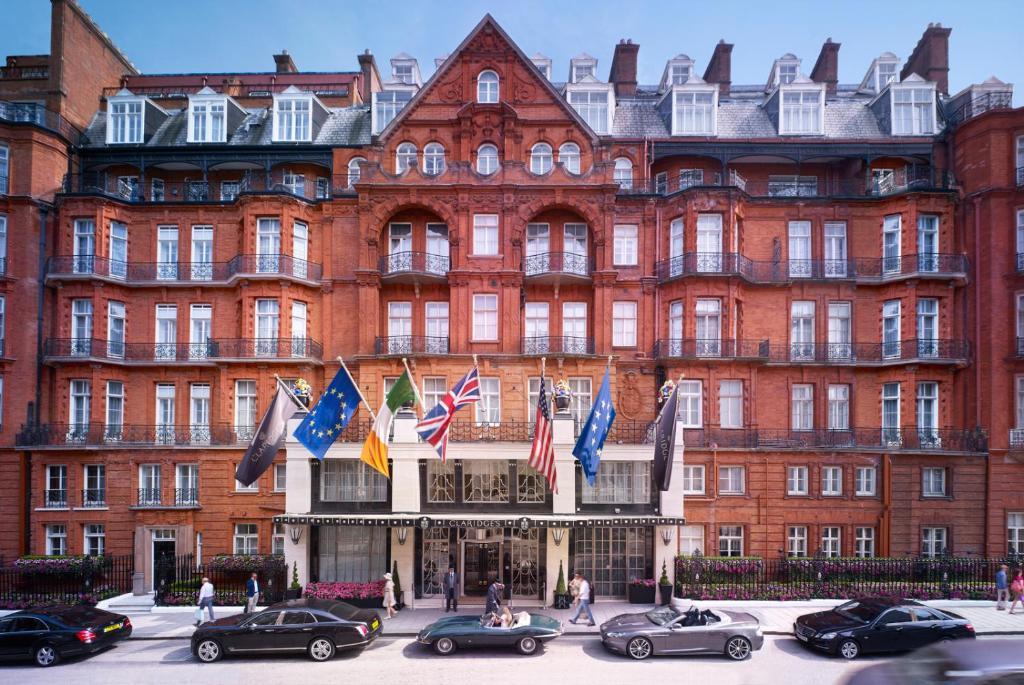 Image: Claridge's London offers luxury and comfort for families who want to explore the sights of London.