Top 5 Rated Luxury Family Friendly Hotels in Madrid
Your family will be delighted to spend a holiday in Madrid. They will always remember what you do, the time with each other, and the hotel you selected. Don't let the wrong hotel ruin your trip. When you choose one of the top 5 we have found for family friendly luxury accommodations, you will be very happy with where you stay!
Only YOU Hotel Atocha
This is a fun hotel with trendy décor and plenty of comfort for your family. At Only YOU Hotel Atocha you are close to places to shop, dine, and enjoy live entertainment. The rooftop bar offers a lovely view of the city skyline when the sun goes down. There are several museums in this area, and you definitely want to visit the National Anthropology Museum.
There are many theatre and other live performances regularly. Check the schedule for what will be offered during your stay. It is fun to dress up, go have a nice dinner, and then attend one of these live shows. There are plenty of older architectural buildings and churches to see around the hotel. Walking tours are a simple way to see them at your own pace.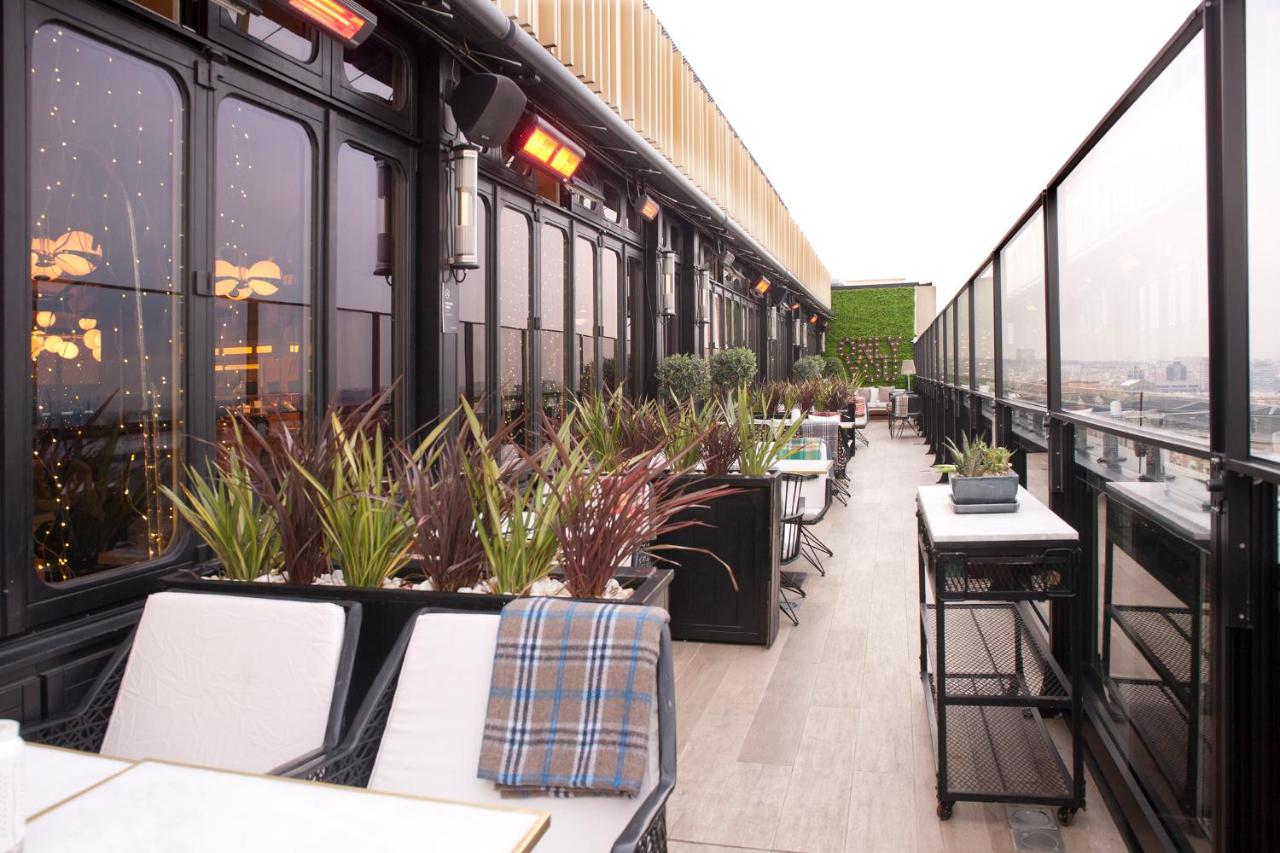 Image: Clean, comfortable, and in a great location ensure you will be thrilled with your stay at Only YOU Hotel Atocha.
ARTIEM Madrid
The elegant design of the ARTIEM Madrid offers a fun place to stay on a family holiday. The rooms are quiet and large, providing plenty of space to relax. There is delicious food offered here and you can dine in the restaurant or have it delivered to your room. There are several escape rooms in this area.
They can be ideal for family fun if you have older children as everyone works together to solve clues before you run out of time. Calle de Alcala is less than a 15 minute walk, providing plenty of landmarks and historical places to explore. Along the way, you will see plenty of shops and places to get food.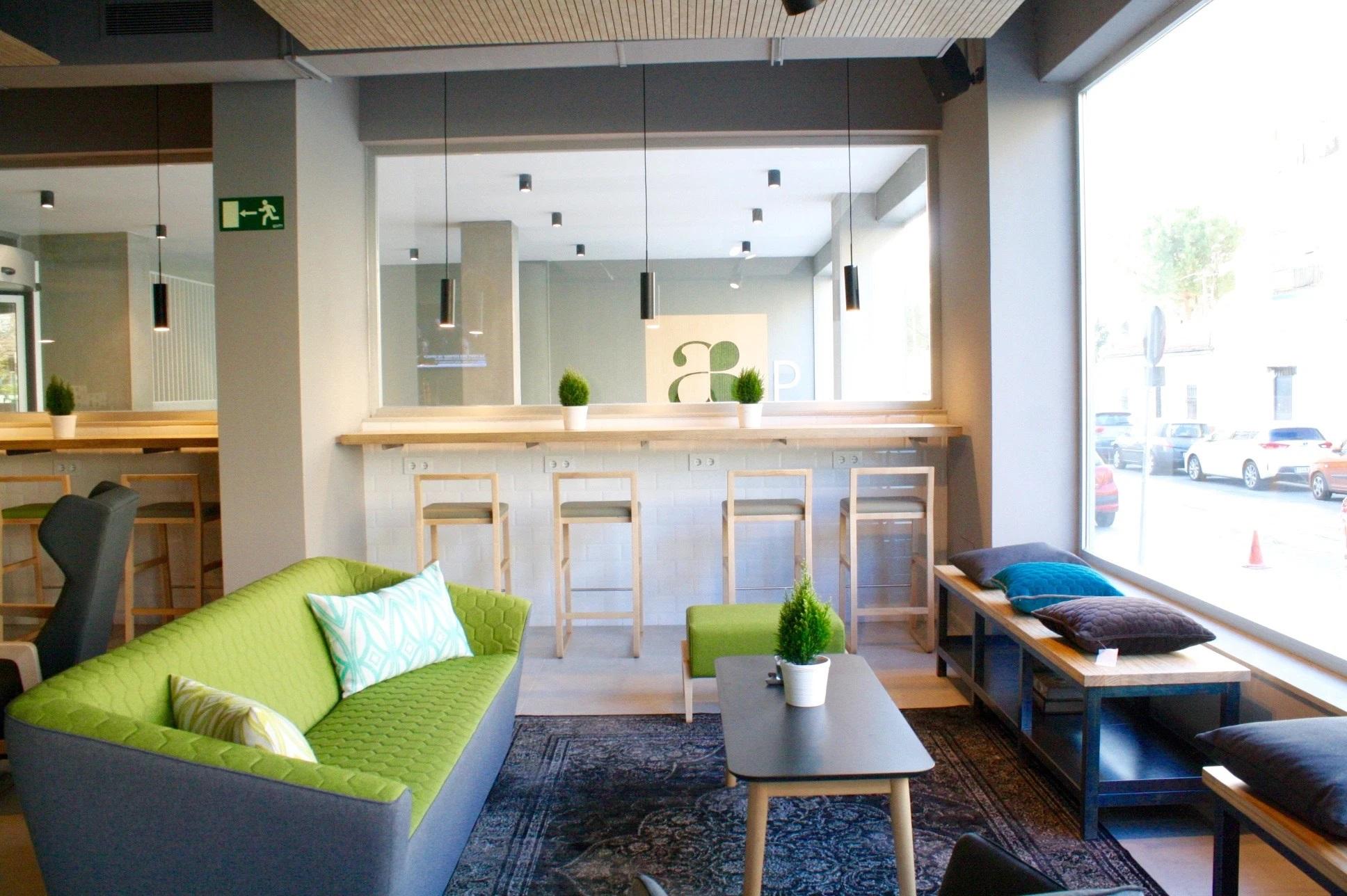 Image: The great colours and décor along with a prime location make ARTIEM Madrid an excellent choice for your stay.
Hotel Nuevo Boston
At the Hotel Nuevo Boston, families can enjoy the large rooms or a suite. The location is amazing, with a spectacular view and easy access to attractions. Bowling is offered, offsite, but is very easy to get to. The hotel has three swimming pools, one that is shallow for smaller guests to enjoy.
The restaurant has great food, and a menu well-suited for children too. Centro Comercial Plenilunio shopping centre is less than a 15 minute walk. The surrounding area has a movie theatre, places to eat, and live entertainment. Marphil is a wonderful place to see artwork including pottery and paintings.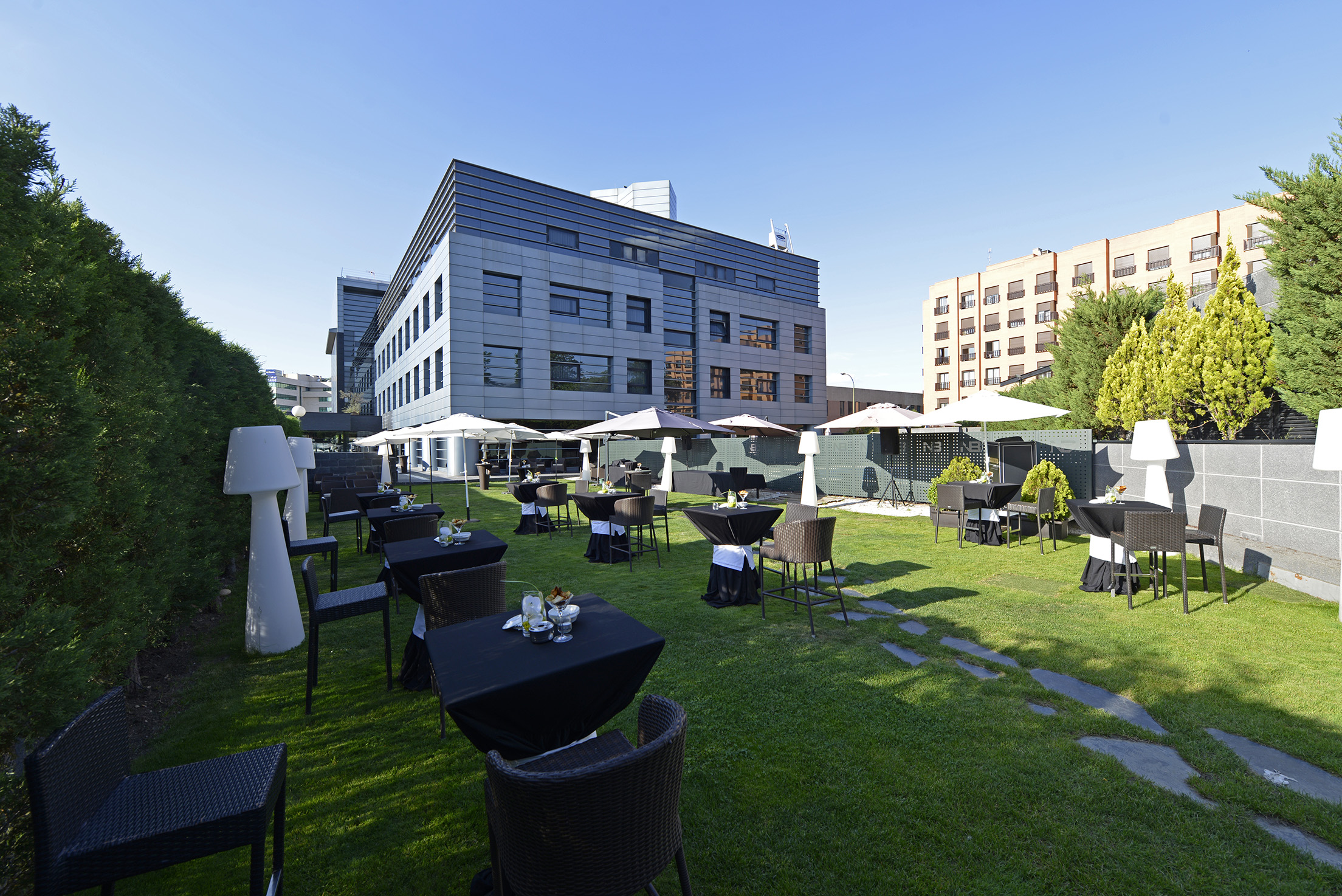 Image: Enjoying a wonderful meal outdoors when you stay at Hotel Nuevo Boston is just one of the many perks this place offers!
Hotel Mayorazgo
The rooms here are large and comfortable, and feature children's TV programs. The view is amazing. With two swimming pools, there is plenty of time for your family to cool off and splash around. Check out the live entertainment schedule at Gula Gula for your dates of travel.
Enjoy a magnificent meal in the restaurant at Hotel Mayorazgo. The fountain is a focal point and enhances the dining experience. Escape rooms are close to the hotel, perfect for the family to work as a team and solve clues. Gran Via offers a wonderful place to view the landmarks and historical elements of this part of Madrid.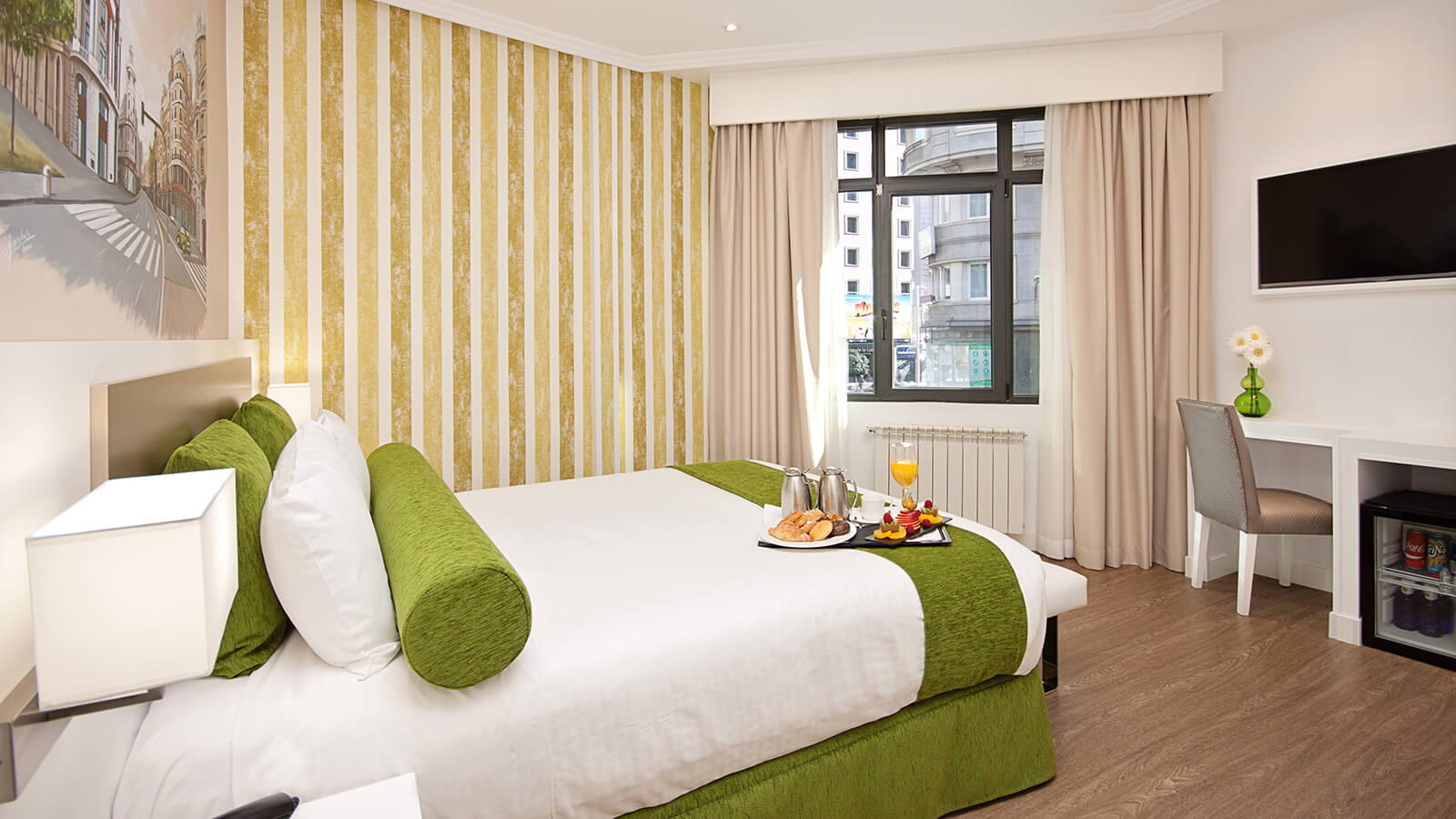 Image: Your family will love staying at Hotel Mayorazgo and all of the wonderful places to explore in the surrounding areas.
Vincci The Mint
The unique design, family concepts, and creative designs make Vincci The Mint a place guests talk about all the time! They fall in love with it from the moment they arrive. Plaza de Santa Ana is very close to these accommodations. The view from the rooftop terrace is amazing, make sure you see it during the day and at night!
Fox in a Box Madrid is a wonderful entertainment centre.  Your family will enjoy the variety of games and other forms of entertainment featured. Tours of Madrid can be booked for a full day or part of the day. The pickup point is about a 3 minute walk from the hotel.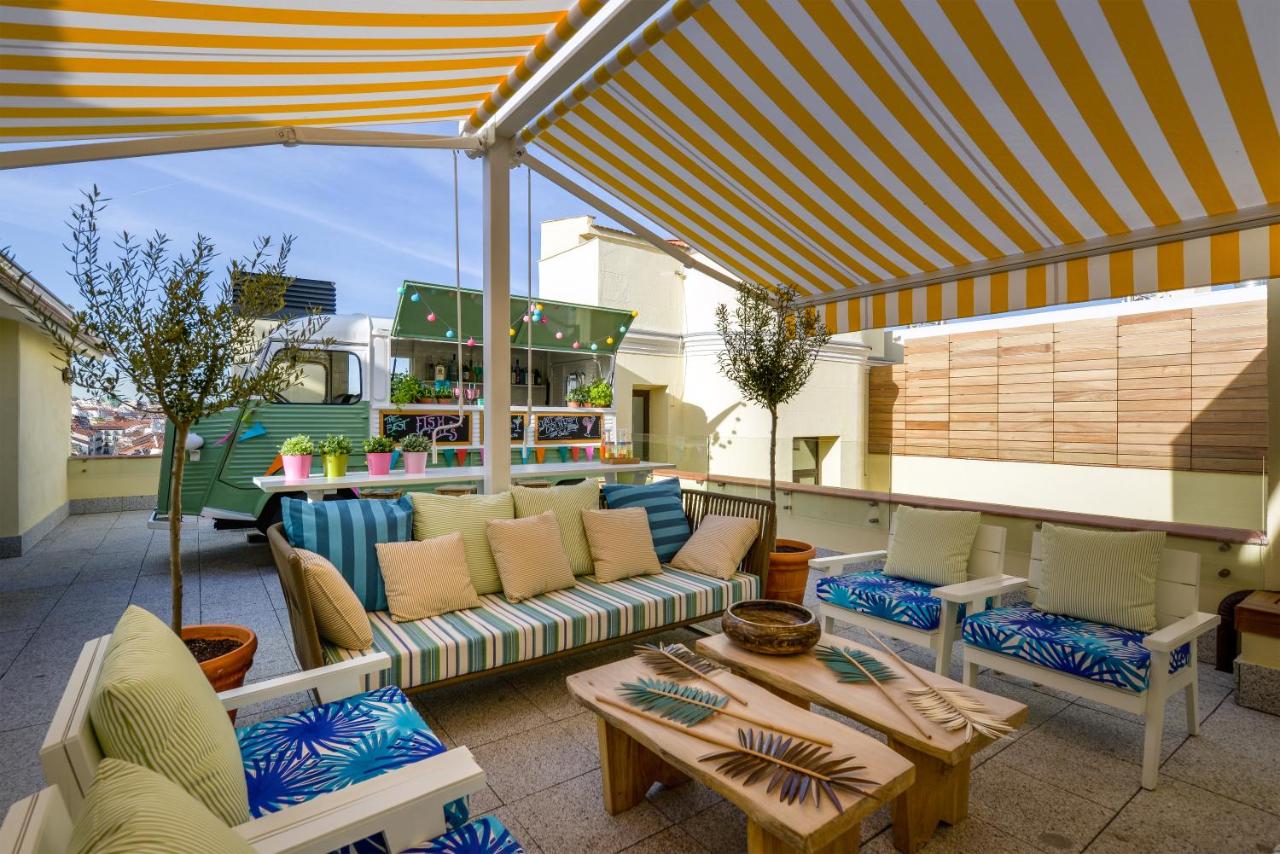 Image: You will love the colour, décor, and amazing location of Vincci The Mint.