Top 5 Rated Luxury Family Friendly Hotels in Ottawa
There is nothing like exploring Ottawa with your family. Travels to Canada are a good way to make memories and see something new. Where are you going to stay? You don't want your accommodations to be far from attractions or uncomfortable. We have looked at many hotels in Ottawa, and these are 5 you can count on for luxury, family-friendly options, and being in a good location.
Le Germain Hotel Ottawa
The view and the rooms at this hotel are amazing, and you will love the comfort they bring for your family. You will also appreciate being close to the downtown area. If you need extra space, a suite is recommended so you have a separate living room and dining room area for your family. Both children and pets stay free at this hotel.
Le Germain Hotel Ottawa is about a 7 minute walk from ByWard Market Square. This place is busy with shops, places to eat, and many forms of entertainment. There are family-friendly activities offered each day, and the schedule changes. See what is offered during your stay and spend some time being silly with the kids! The art galleries of Ottawa are nice to stroll through, try to plan an afternoon to visit them.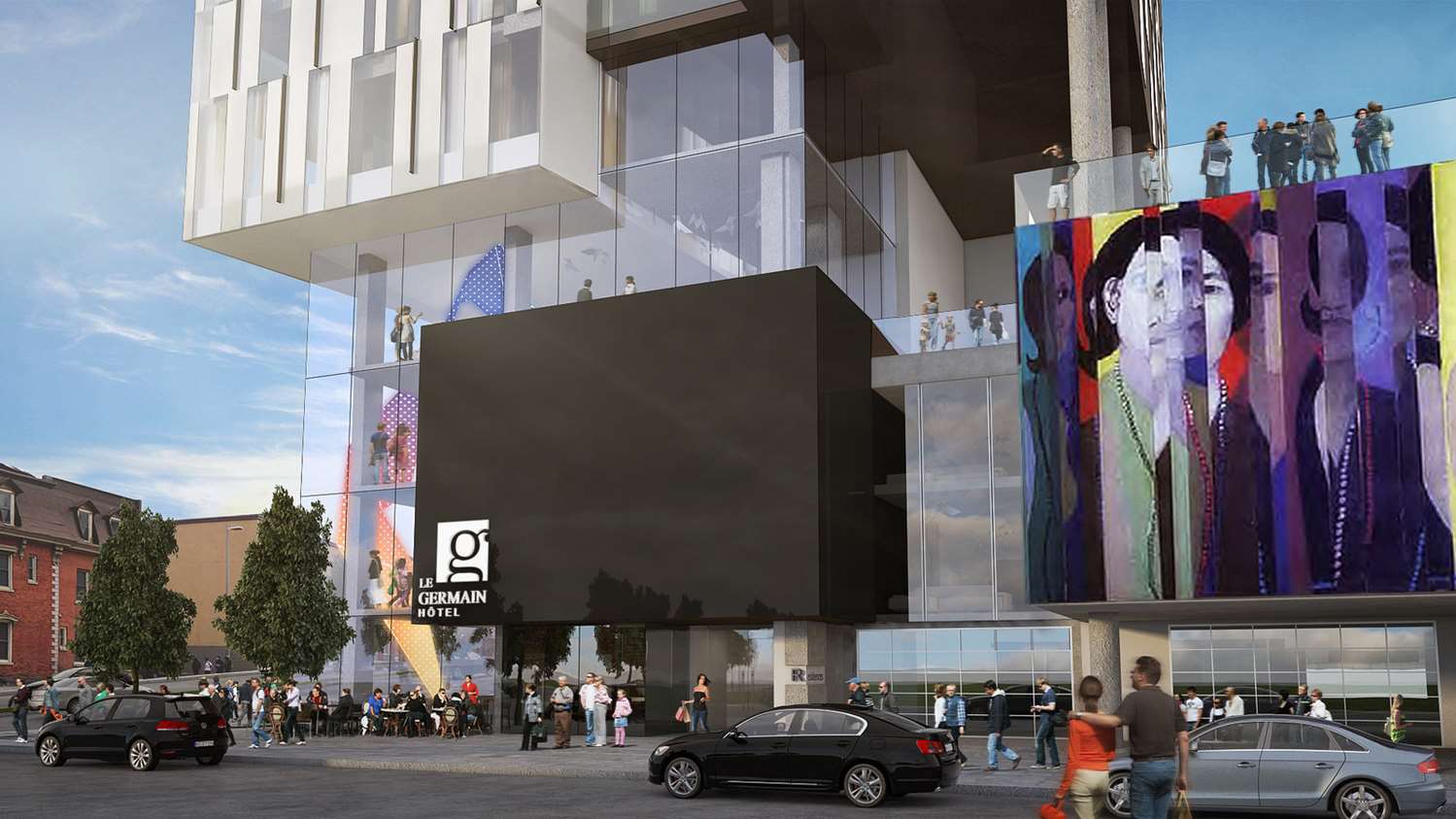 Image: The Le Germain Hotel Ottawa is unique, stylish, and has great rooms to offer.
Brookstreet Hotel
The upscale hotel has plenty to offer, including several restaurants with amazing cuisine. They also have a golf course. The front desk can help you with tee times. For younger ones, Blackbird Falls Putting Course, offering miniature golf, is about a 10 minute walk from your accommodations.
The location of the hotel makes it easy to walk and explore, but they also rent bikes. Explore the shops, live entertainment, places to eat, and art galleries featured in this area. There is an indoor play area for children and two swimming pools. The game room at Brookstreet Hotel is a hit for families. There is table tennis, video games, board games, darts, and billiards available.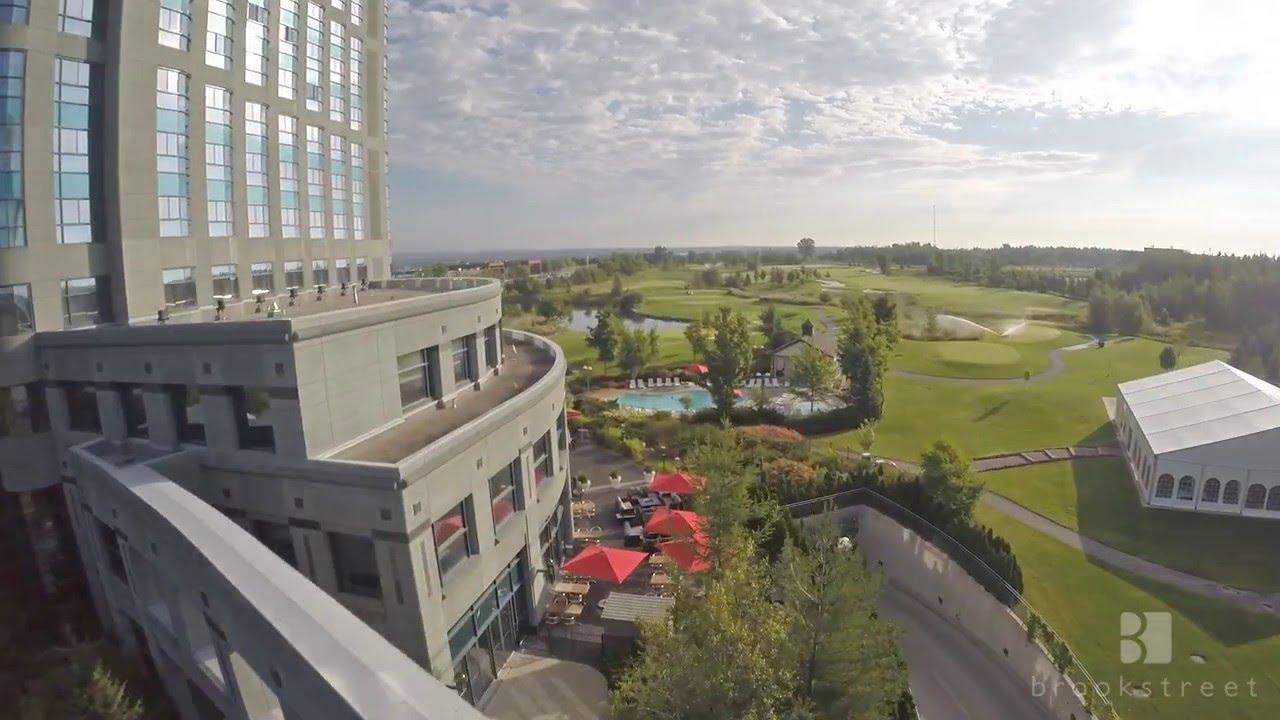 Image: The Brookstreet Hotel is one of a kind, and has a grand golf course on the property!
Andaz Ottawa ByWard Market
This hotel is in the ByWard Market area as the name indicates. There is plenty of shopping, dining, and entertainment in this area. Your family will be amazed with all this hotel offers and the great places around it you can easily walk to. There are over 200 luxurious rooms at this hotel and it has some of the best food you will find in Ottawa!
Ottawa Locks is a great place to visit to see landmarks and historical buildings. If you have older children, Jigsaw Escape Rooms offer the entire family a way to work together to complete the clues in a timed environment. Notre Dame Basilica is where you will find the historical buildings and sites.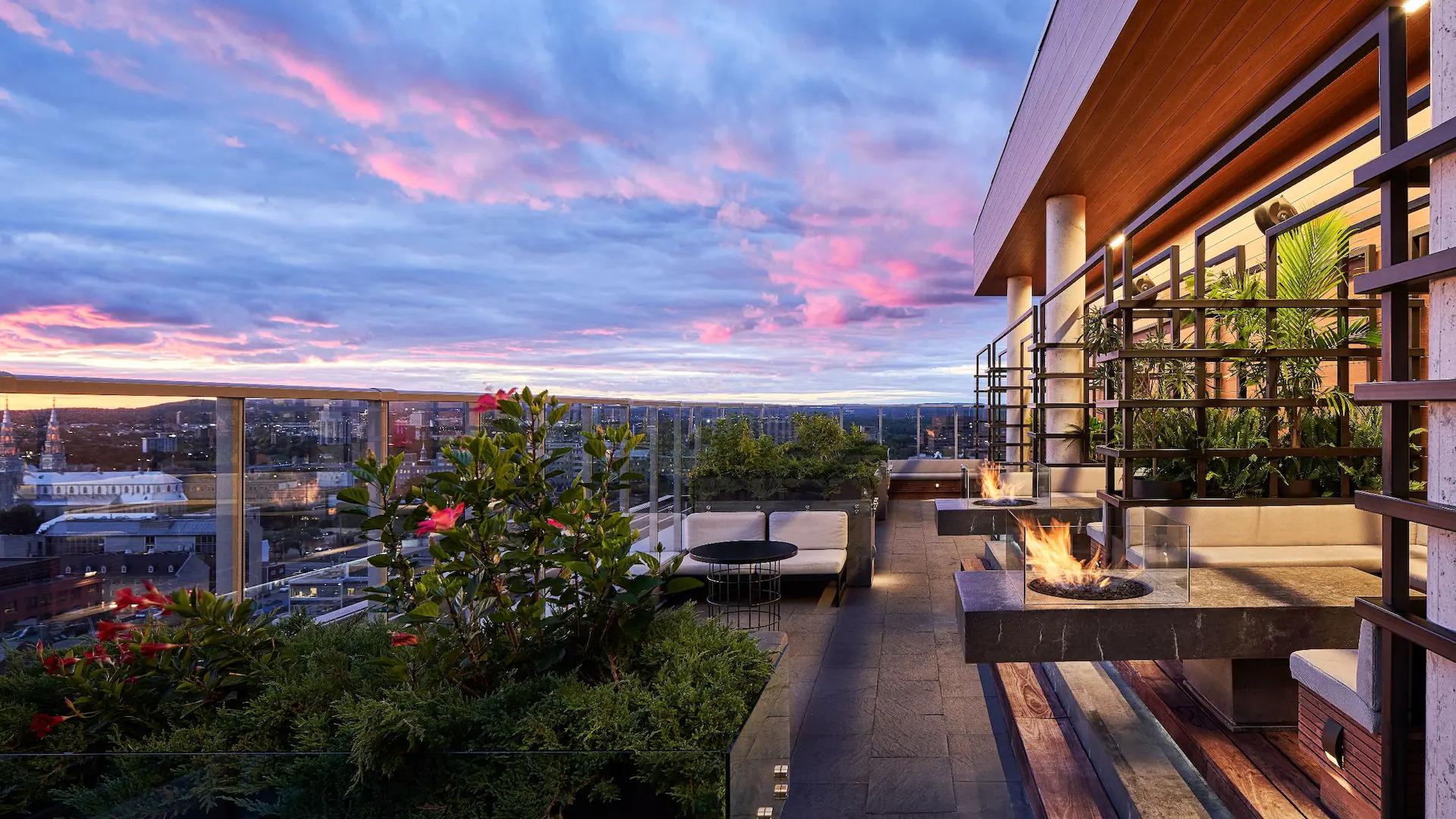 Image: Enjoy your plush room and the view of the city from the outdoor terrace when you stay at Andaz Ottawa ByWard Market.
The Westin Ottawa
Guests rave about their rooms and the grand size of them when they stay at The Westin Ottawa. This place is inviting for families and pets, and very cosy. The area has many shops, places of interest, parks, museums, art galleries, and wonderful restaurants. It is all within walking distance, and the hotel also has bicycles for rent.
Squash is offered at the hotel and bowling can be fun for the family to enjoy. The bowling is offsite but doesn't take long to get there. The hotel has three swimming pools and a delightful restaurant. You can choose to dine inside or have food delivered to your room. The National War Memorial is a 5 minute walk. The Rideau Canal offers a lovely area for walking and exploring while taking in the great view.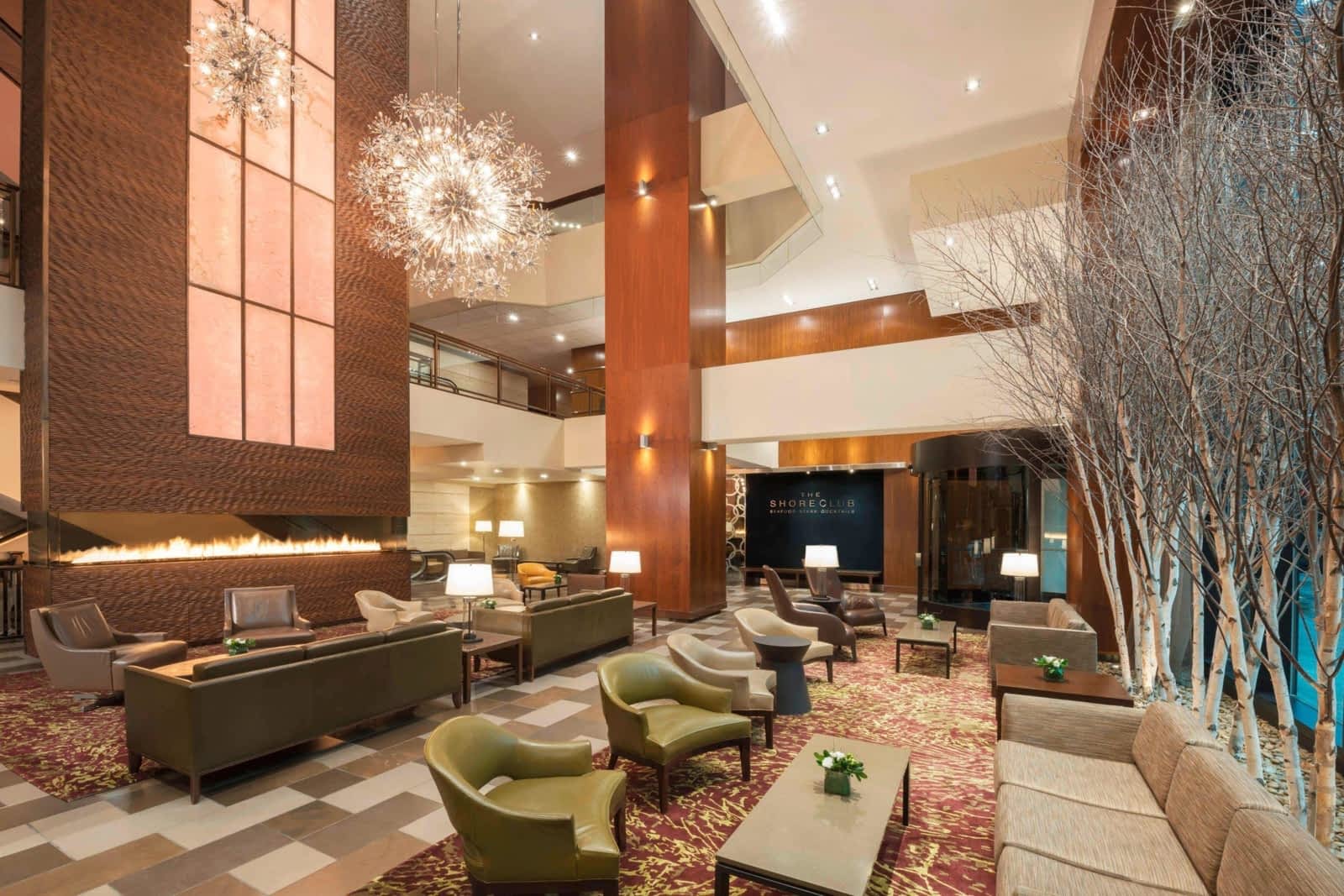 Image: The stunning Westin Ottawa offers floor to ceiling windows and an outstanding view of the Rideau Canal.
Ottawa Marriott Hotel
The rooms at the Ottawa Marriott Hotel are set up like small apartments, giving your family ample space to stay during your holiday. The hotel has family activities each day and an upscale restaurant you will be very pleased with. The game room offers table tennis, billiards, board games, karaoke, video games, and more for the whole family to enjoy.
There are several swimming pools here, and one is specifically for children. There are two playgrounds, one is inside and one is outside. Bank of Canada Museum is specifically designed with kids in mind, plan a day of fun with them at that establishment. There are many landmarks, shops, and places to eat around this area.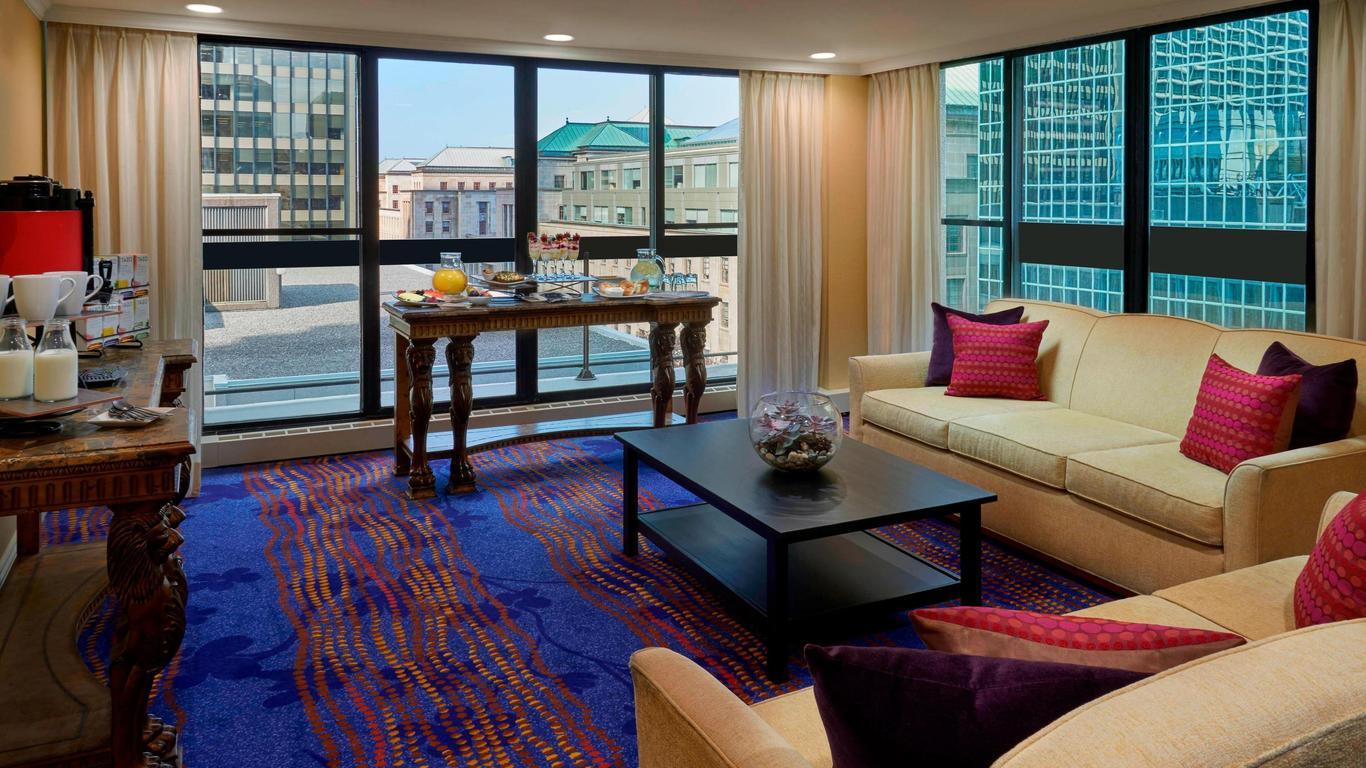 Image: Everything you could possibly want with a hotel and where it is located is found with the Ottawa Marriott Hotel.