Top 5 Rated Luxury Family Friendly Hotels in Rabat
There is plenty to explore in Rabat, but when you are ready to relax or go to sleep, your accommodations matter the most! Don't settle for a hotel that isn't up to your standards or makes your family feel cramped in a small space. There are wonderful luxury hotels that welcome families, and these are the top 5 we found after evaluating many of the hotel options in Rabat.
Hotel Sofitel Rabat Jardin des Roses
This hotel is often referred to as a palace due to the 17 acre garden that surrounds it! Your family will enjoy the tranquillity and beauty this offers as well as the accommodations found at the Hotel Sofitel Rabat Jardin des Roses. Bikes are available to rent or you can walk through the paths of the garden and into town to explore. Strollers are also available if you have younger children with you.
Mini golf and bowling are offered, providing some fun ways to have family time. There is a playground for kids and daily activities they can be involved in at this hotel. The two swimming pools are also a common place for family time. Le Mur is about a 10 minute walk, and offers plenty of family-oriented games, entertainment, and movies.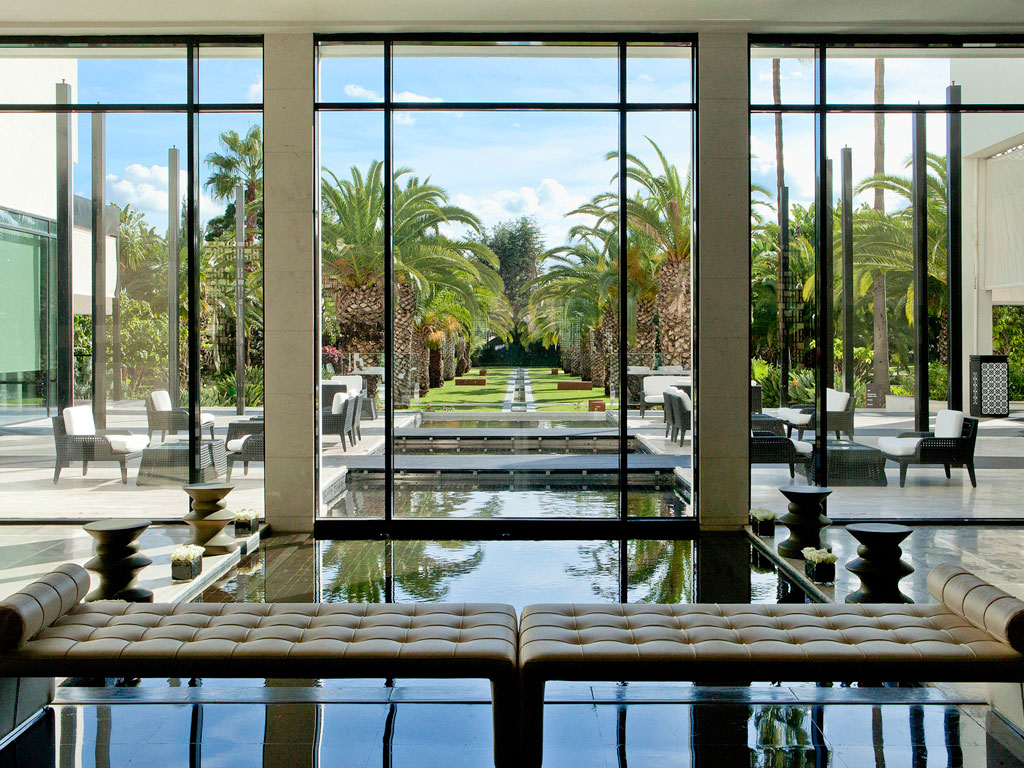 Image: You can't beat the view of the pools and the garden when you stay at the Hotel Sofitel Rabat Jardin des Roses.
La Tour Hassan Palace
Both children and pets are welcome at the lovely La Tour Hassan Palace. The three restaurants here offer an abundance of delicious food choices. The hotel has two swimming pools and large rooms. Children's TV networks are available in the rooms. There are several specialty museums your family can walk to. Each offers a unique theme, and it is a fun way to learn about the history of Rabat and surrounding areas.
Bab Chellah features many historical landmarks, statues, and a couple of parks. It is a great place to learn more about the history of the area and to appreciate the background that has made it a great place today! If art galleries interest you, there are some great places to visit just down the street.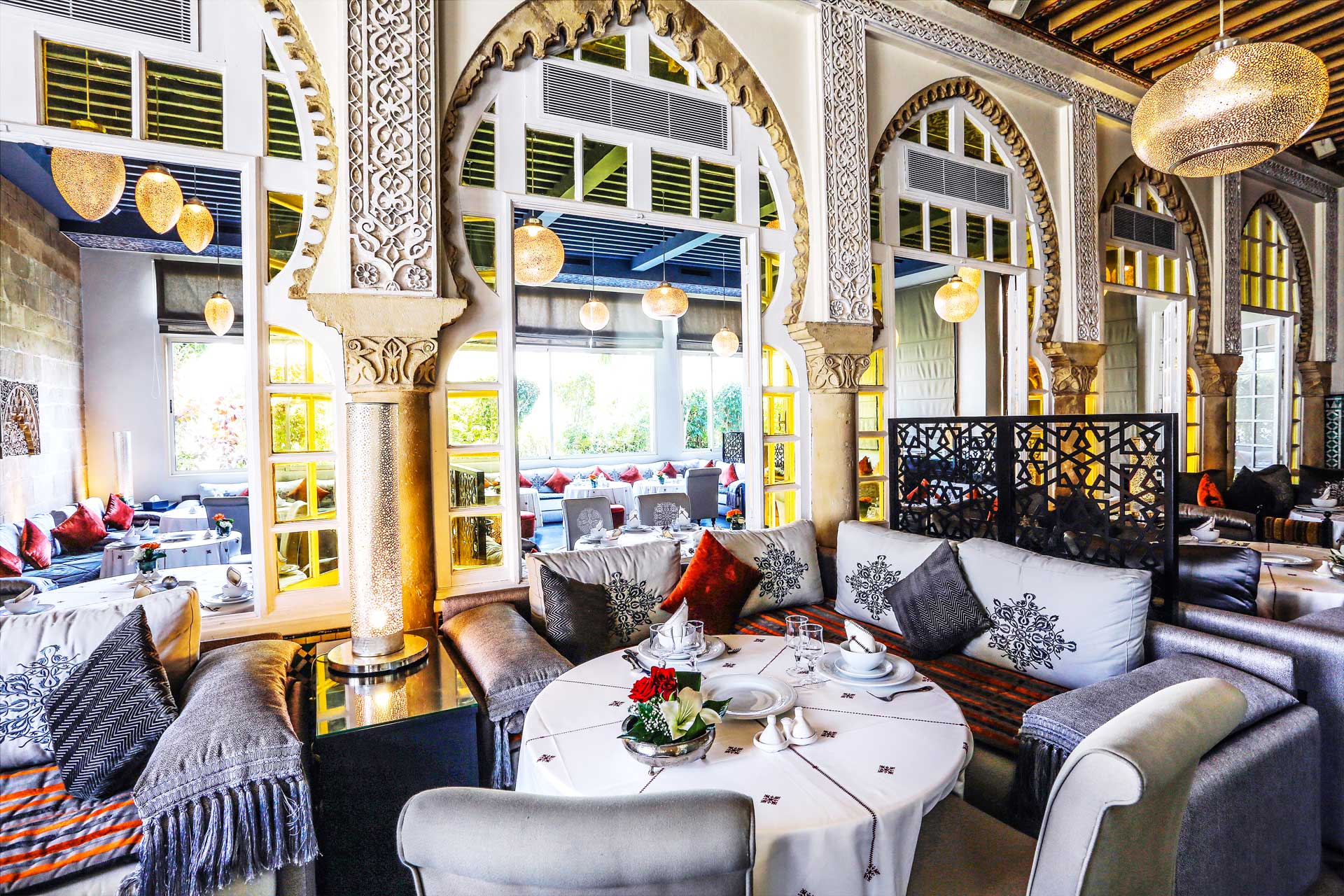 Image: A stay at the La Tour Hassan Palace, is amazing, especially the food and décor!
The View Hotel
This is an upscale hotel you will enjoy staying in. The rooms are clean, quiet, and comfortable. You can relax here and you will sleep well here. The view of the city is very nice, and you will appreciate being able to quickly walk to many attractions. The hotel features two great swimming pools and a restaurant. You can eat inside, outside, or have food delivered to your room.
Amazing French restaurants, shops, and entertainment are abundant in the area surrounding The View Hotel. The science museums just a few minutes down the street are amazing, and offer a terrific insight into various aspects of technology and the realm of science. Your family will be in awe as you explore them! Ryad Mosque is one of the popular religious sites and it is about a 5 minute walk from your hotel.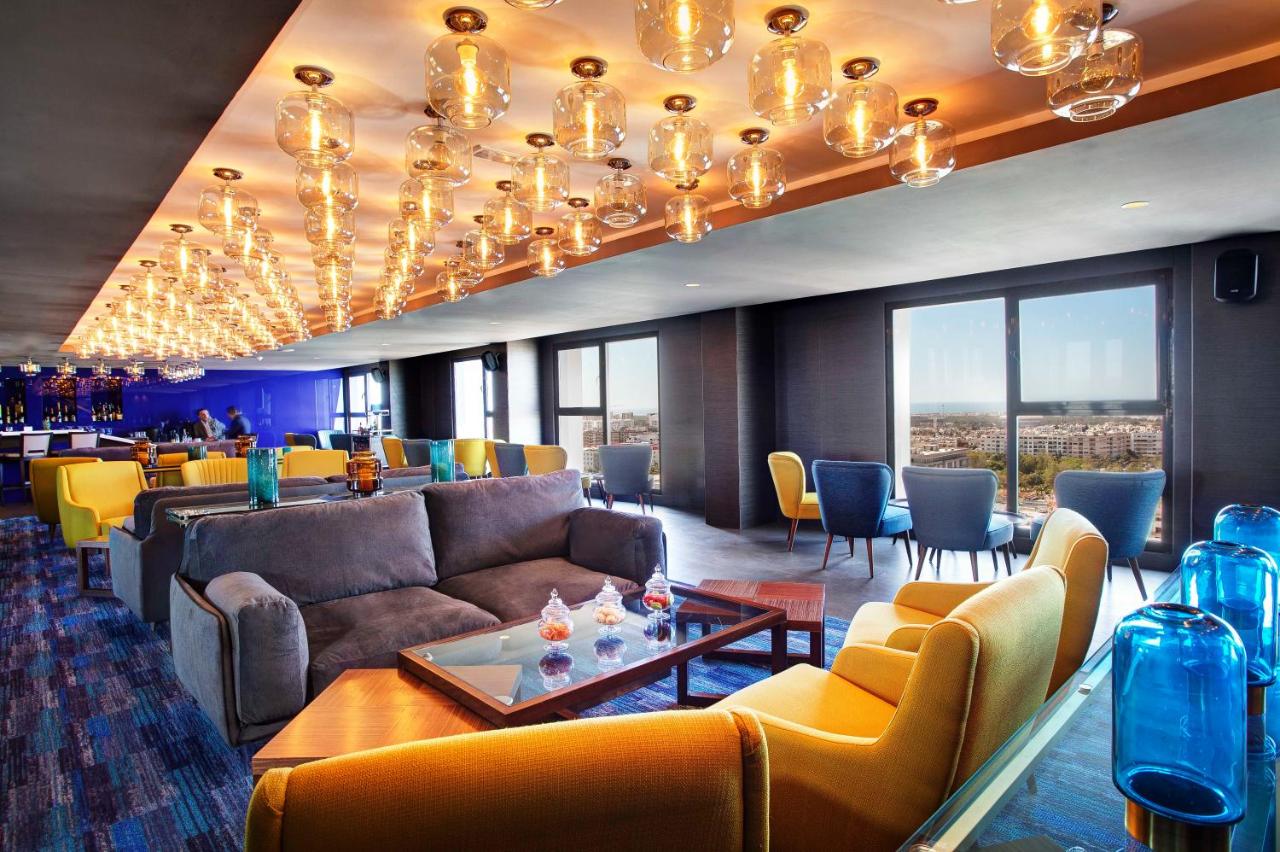 Image: Enjoy a relaxing time and a wonderful view from The View Hotel.
Rabat Hotel
The beauty of the rooms and the easy access to attractions make Rabat Hotel a great option. The location is very close to both Historic La Capitale and Old Medina. Daily activities are provided for the family to enjoy, it is a great way to bond with the kids and do something new. The restaurant gets top reviews for the taste and variety of food offered.
Several specialty museums are just a few blocks away, about a 6 minute walk. Plan a full day for each of them to have ample time to explore. A beautiful park, Jardin Nouzhat Hassan, is in the area. It is a great place for the children to run and play, have a picnic, and enjoy the natural beauty. There are various live entertainment events held at this park too.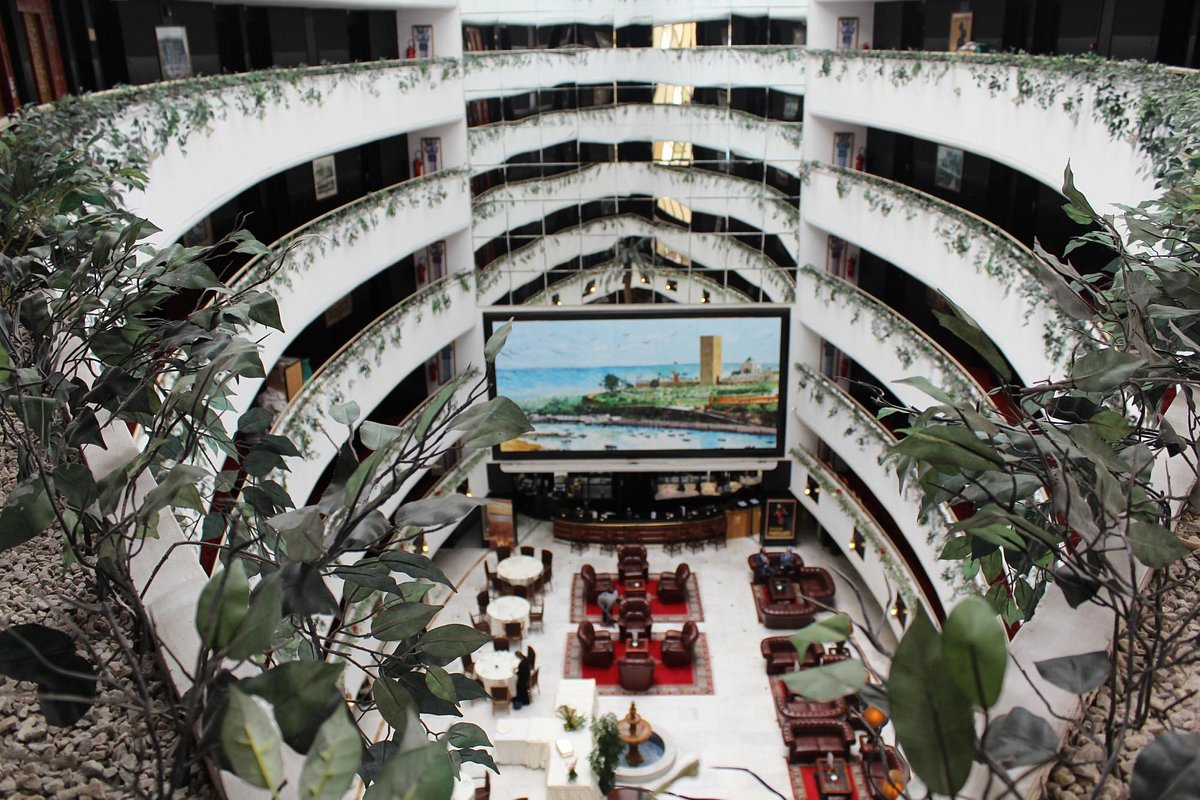 Image: The large Rabat Hotel offers a beautiful place to stay, and there is so much to see and do very close to the hotel.
Farah Rabat Hotel
Guests love the luxury of Farah Rabat Hotel and how convenient it is to reach the places they wish to visit from this location. The hotel offers daily activities for children and families, and it is a fun way to spend some of your time while on holiday. There are two swimming pools, one on the rooftop offering a spectacular view!
There are parks, museums, shops, and places to eat all over this area. No matter which direction you walk, you will find plenty to explore in a matter of minutes. Porte Des Oudayas and Corniche Bouregreg provide many historical sites and landmarks. They can help you appreciate the history and beauty of Rabat.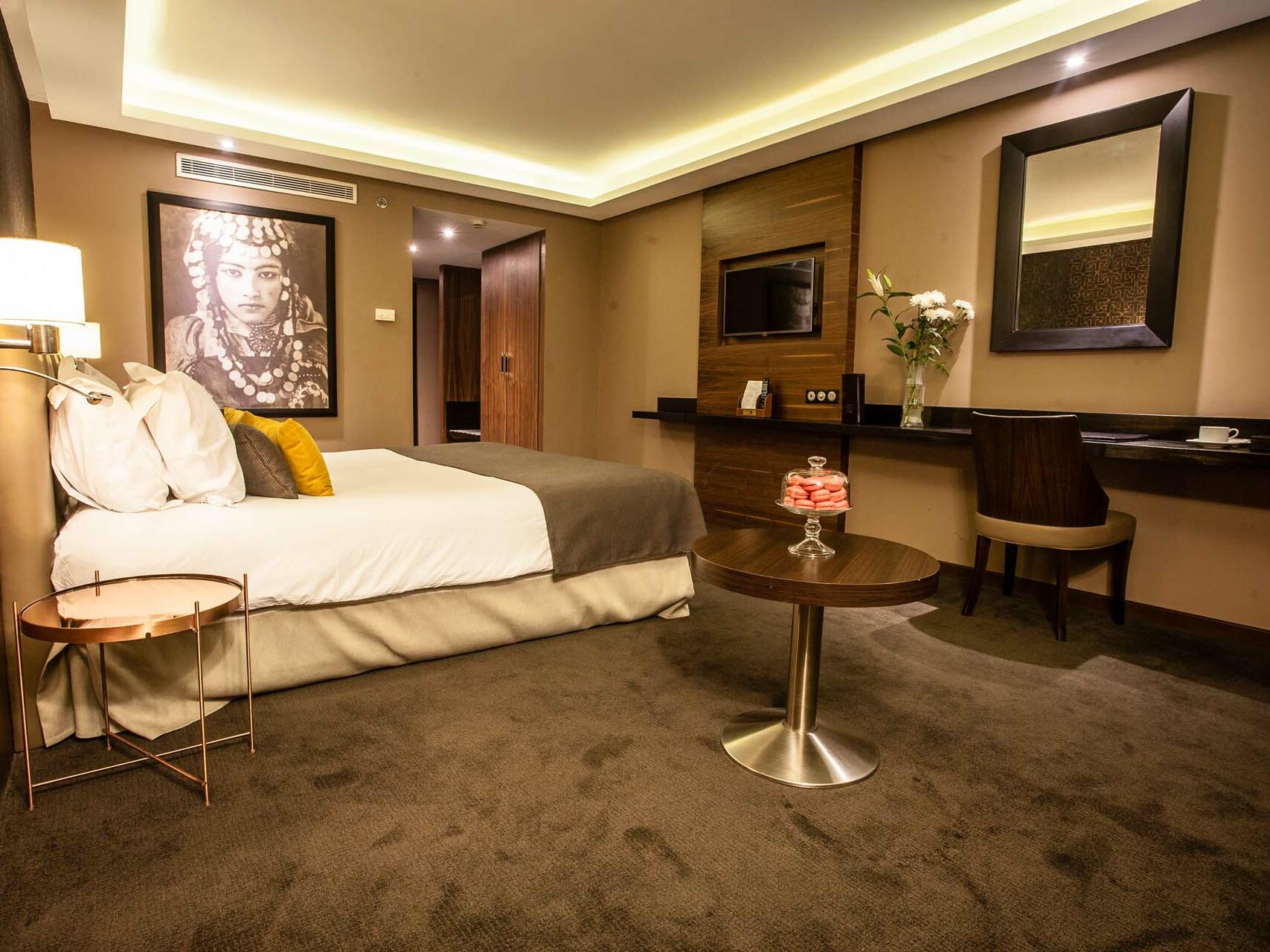 Image: The large and comfortable rooms at Farah Rabat Hotel, along with the great activities here, are encouraging for guests when they book a room.