Top 5 Rated Luxury Family Friendly Hotels in Rome
Stay at a luxury, family-friendly hotel during your time in Rome. It will impact the memories you make and how well you rest while on holiday. Getting away from your day to day routine is important, why not pamper yourself with some extras? These are 5 of the best luxury hotels, you won't be disappointed with a stay in any of them!
Singer Palace Hotel
There is so much to see and do around Singer Palace Hotel! Your days may be busy, but you will appreciate the quiet and plush place where you sleep at night. Some of the popular attractions close to this hotel include the Colosseum, Pantheon, and Trevi Fountain. The places are within walking distance, and the hotel also offers bicycles for rent.
Babysitting is available at this hotel, giving you time for a nice dinner alone or for some live entertainment without the children. The rooftop bar is a great place to hang out. Amazing food is offered at the restaurant in this hotel. There are several art galleries, monuments, and statutes throughout this area you will love to see!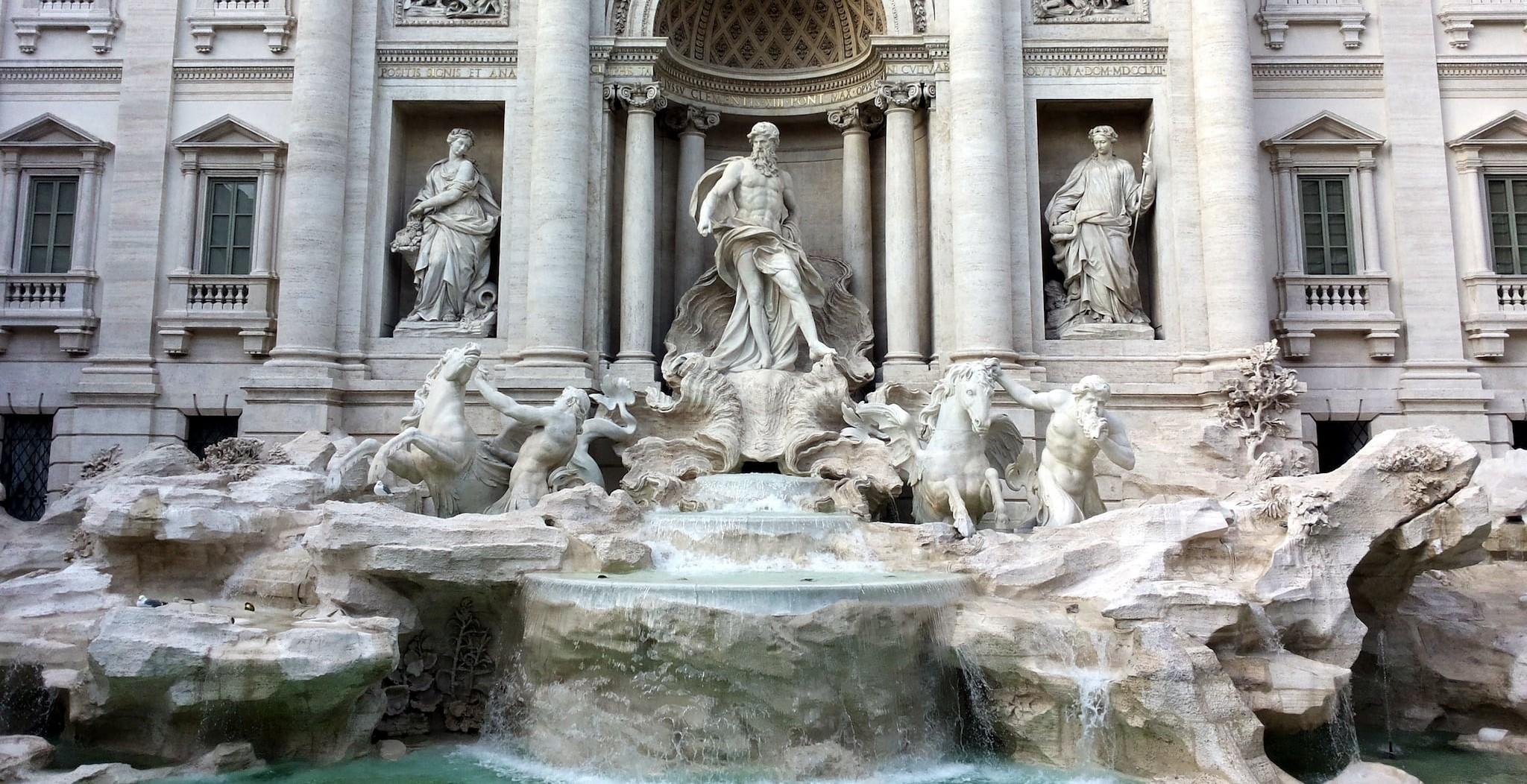 Image: Everything about the Singer Palace Hotel offers you a chance to take a step back in time, you will appreciate the attention to detail.
Hotel Vilon
The Hotel Vilon will blow you away, offering delightful rooms and large family suites. The hotel has an excellent restaurant, you may decide to eat all your meals right there at the hotel. Seating is available indoors and outside. It also has a coffee shop, offering coffee, tea, and pastries. This location is both child and pet friendly, and babysitting services are offered.
This area is perfect for walking around and exploring. No matter which direction you choose, you will find something grand to see! There are landmarks and statues, art galleries, shops, churches, cathedrals, and various religious sights. For locations a bit further away, the hotel can help you schedule transportation.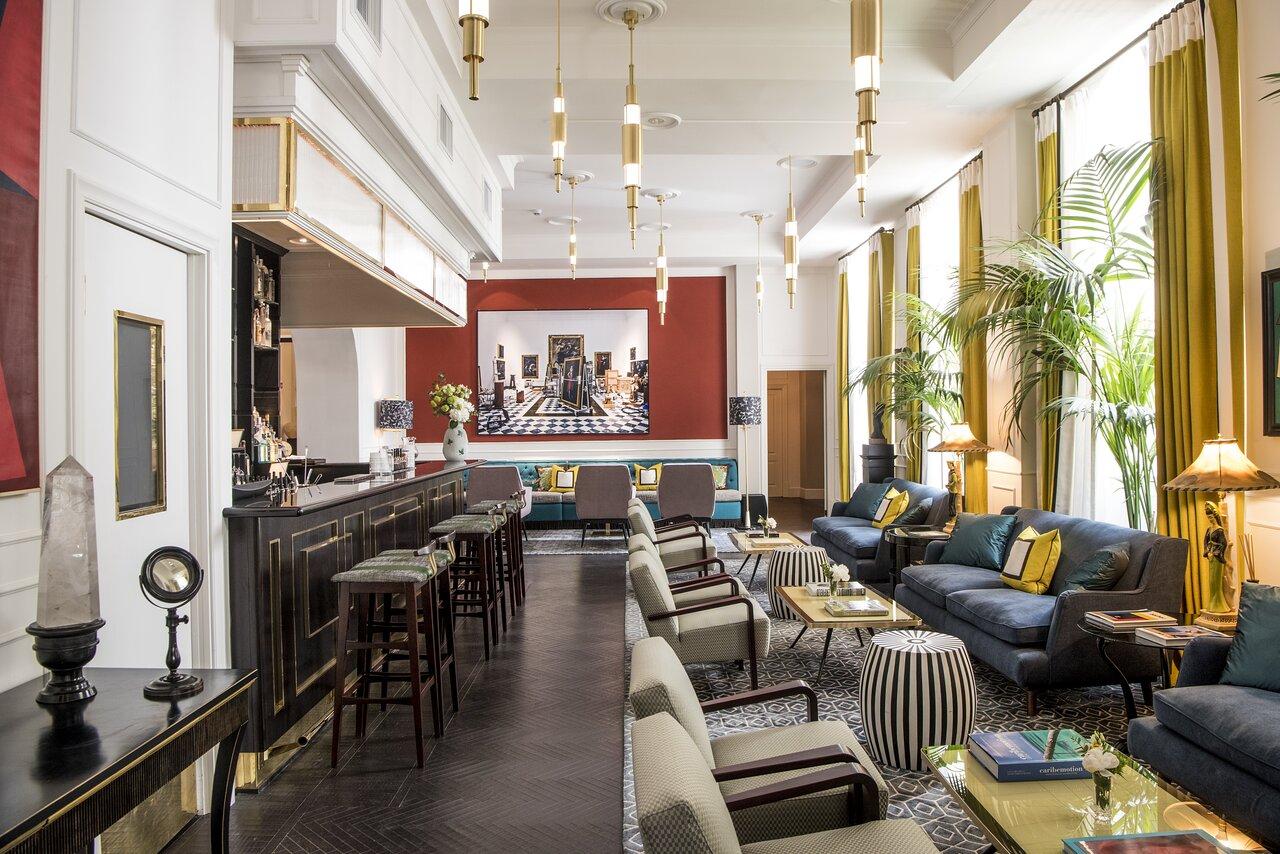 Image: Your family will feel welcome and enjoy the surroundings when you stay at Hotel Vilon.
Hotel Indigo Rome – St. George
This is a lovely hotel, with unique architecture mixed in with modern touches for the ultimate experience. Guests love all the Hotel Indigo Rome – St. George offers and the convenient location. Childcare is available at the hotel, helping adults balance time alone with a family holiday. La Botticella offers many bars and clubs that open when the sun goes down.
Murano Max is the ideal place to shop. In addition to the numerous retailers, there are places to eat, live entertainment, and unique sights. Welcome to Rome is a wonderful children's museum. Spend a day there exploring with the entire family! Various religious sites are also in this area for you to see.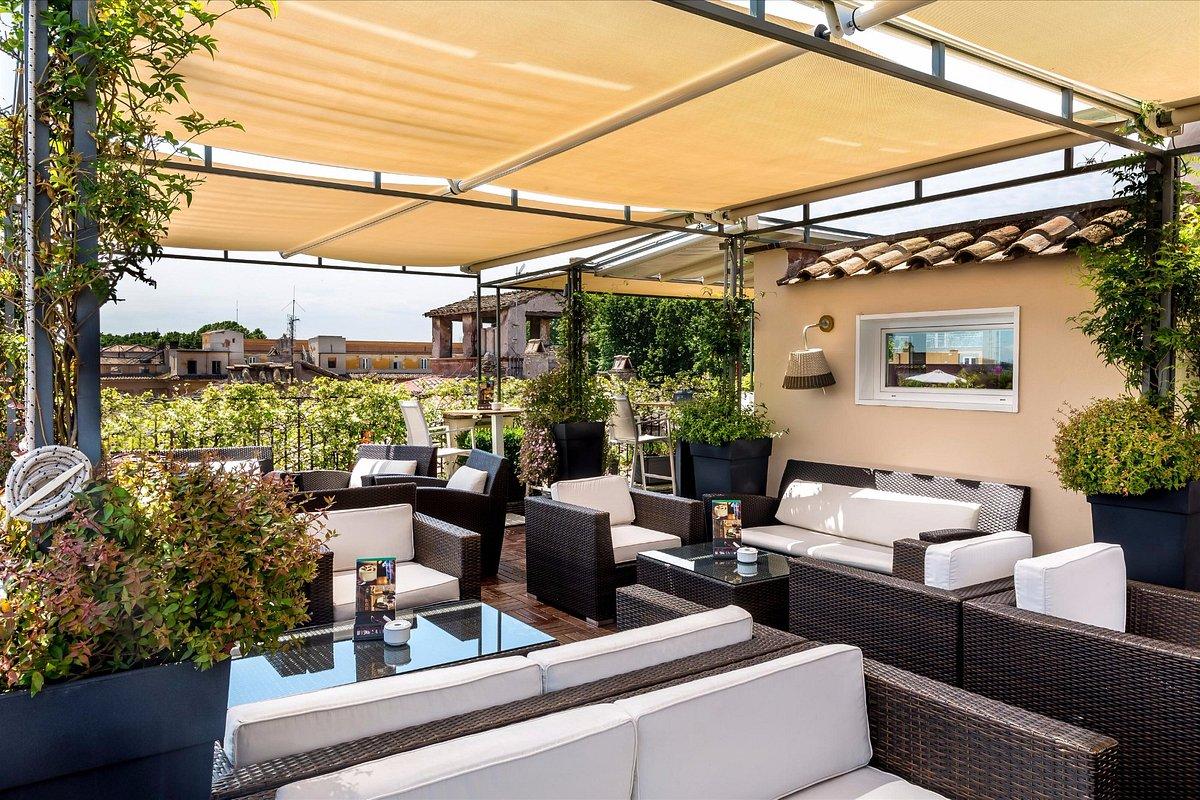 Image: The Hotel Indigo Rome – St. George is a gorgeous place with many additional perks your family will appreciate.
Hotel Eden
This is one of the oldest hotels in the area, but it has been renovated to maintain both beauty and comfort. There are almost 100 rooms, and they are large in size. There are two amazing restaurants featured here. They offer indoor and outdoor seating. The spa gets top rating, and you can use the babysitting services and go get pampered with those services if you desire.
Piazza di Spagna is a great walking area for a scenic tour. It is filled with statues, historical buildings, and interesting details your family will love. Spanish Steps is close by, it offers points of interest for those with a desire to learn more about the history of the area. There are several museums and a few parks in this area, all are ideal for family time.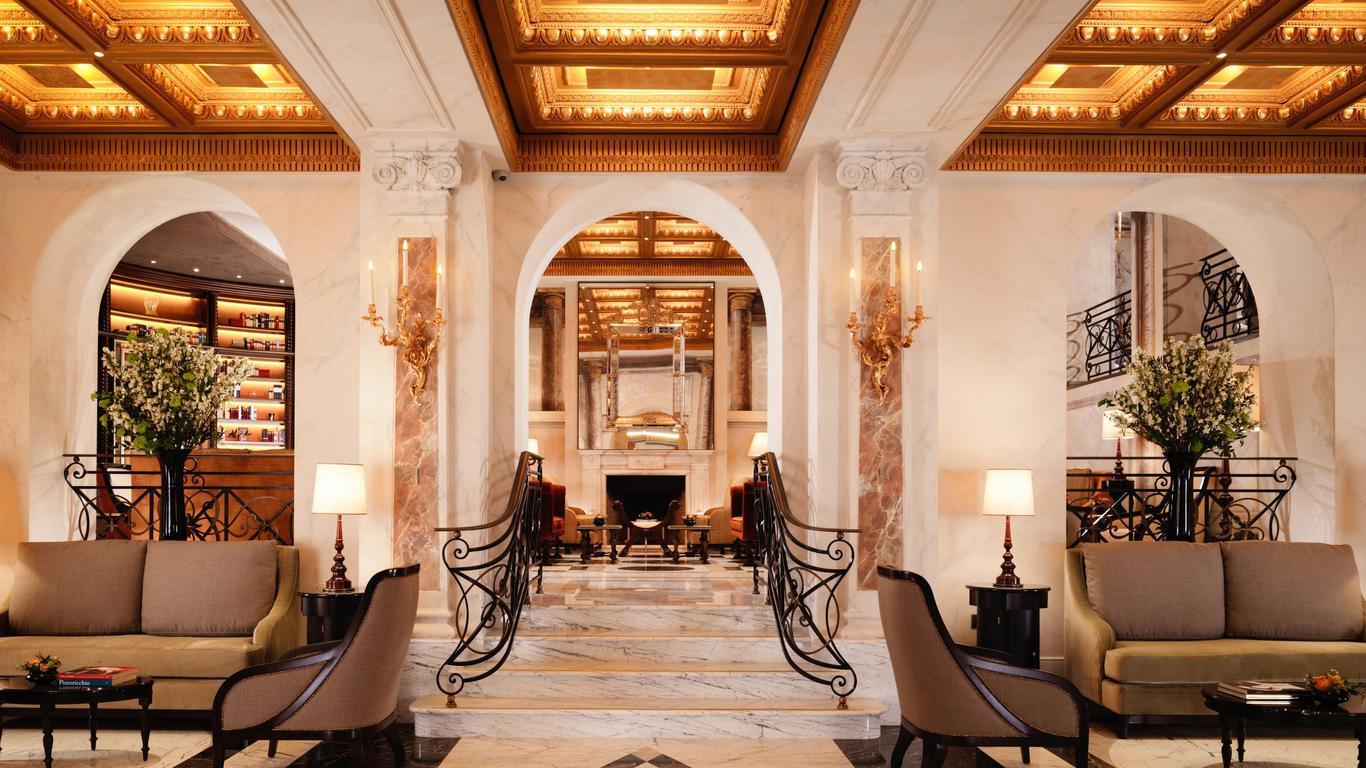 Image: An amazing place to stay is the upscale Hotel Eden, and there are no shortage of things to see around this same area.
Hotel Locarno
Featuring 44 large units, the Hotel Locarno is a great place to stay! The attention to detail and the marble flooring are just a few of the fine touches. Outdoors is what is referred to as the Secret Garden. Guests can take their time going through this lush greenery and taking in all of the beautiful plants and flowers growing there.
Monte Pincio is another great garden area, about 5 minutes from the hotel. Babysitting is offered as well as bike rentals. There are great shopping areas, live entertainment, and places to eat all around this location. Take in the statues, architecture, and history as you move along at your own pace.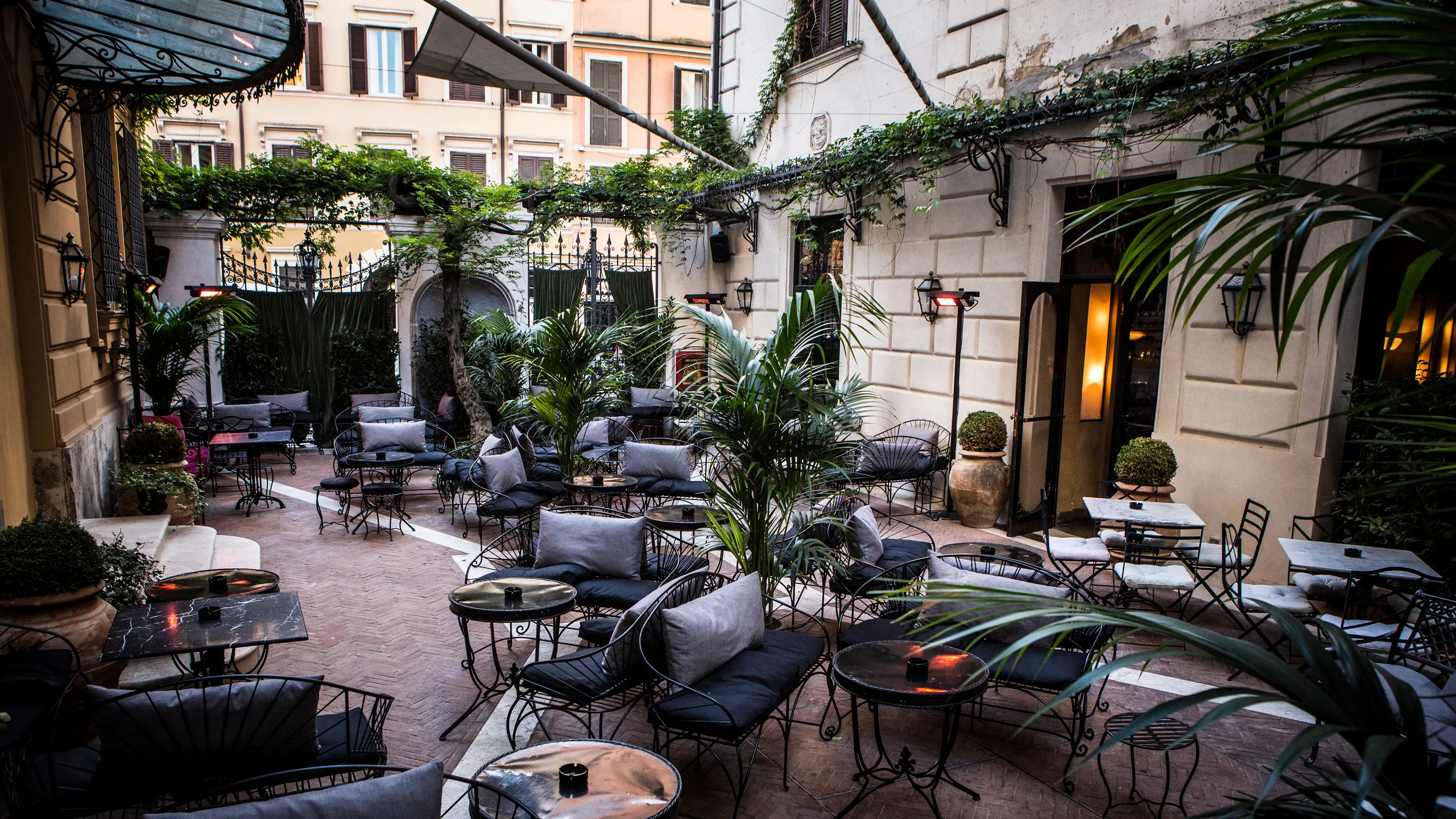 Image: Staying at Hotel Locarno is a fantastic experience; your family will love it!