The Tower Club at Lebua executive club lounge can be found on the fifty second floor offering sweeping city views. This executive club lounge offers four food and beverage presentations throughout the day. These food and beverage presentations include:
Breakfast can be enjoyed in the executive club lounge or Café Mozu Restaurant
Light lunch is offered from 12pm to 3pm
Afternoon Tea is served from 3pm to 6pm
Enjoy complimentary alcoholic and non alcoholic beverages, canapés and snacks from 6am to 6pm daily
Families with children are welcome in the executive club lounge.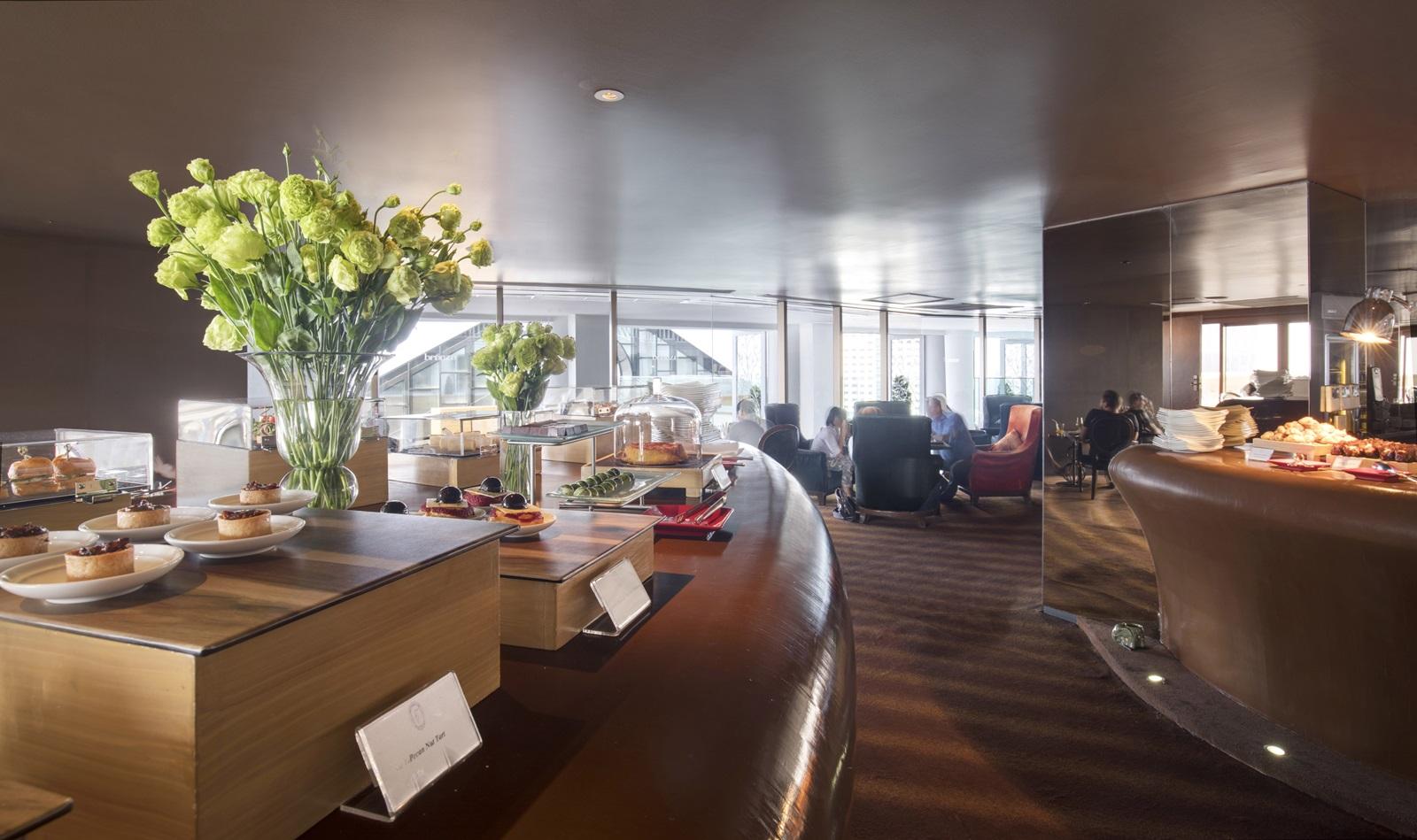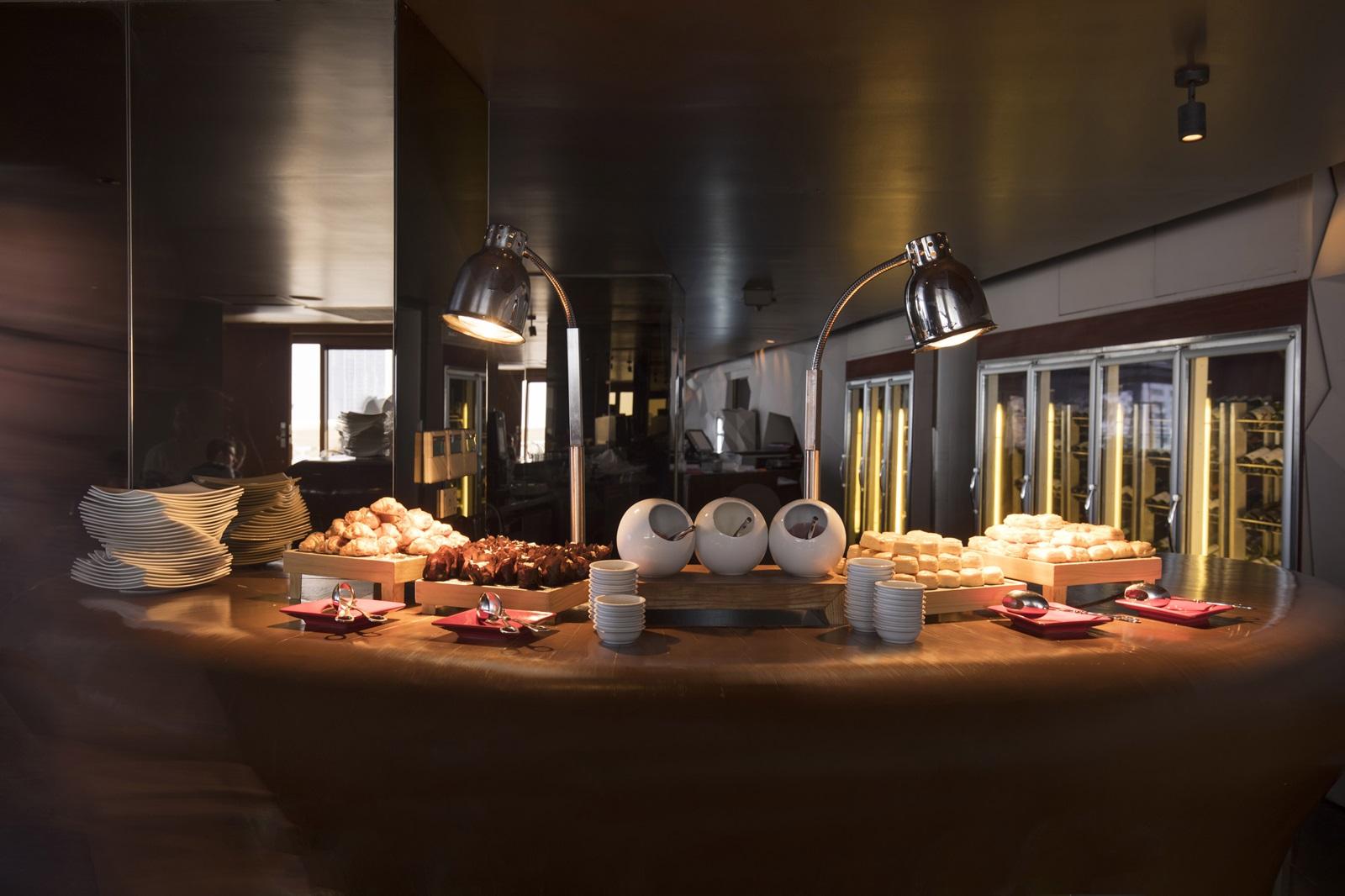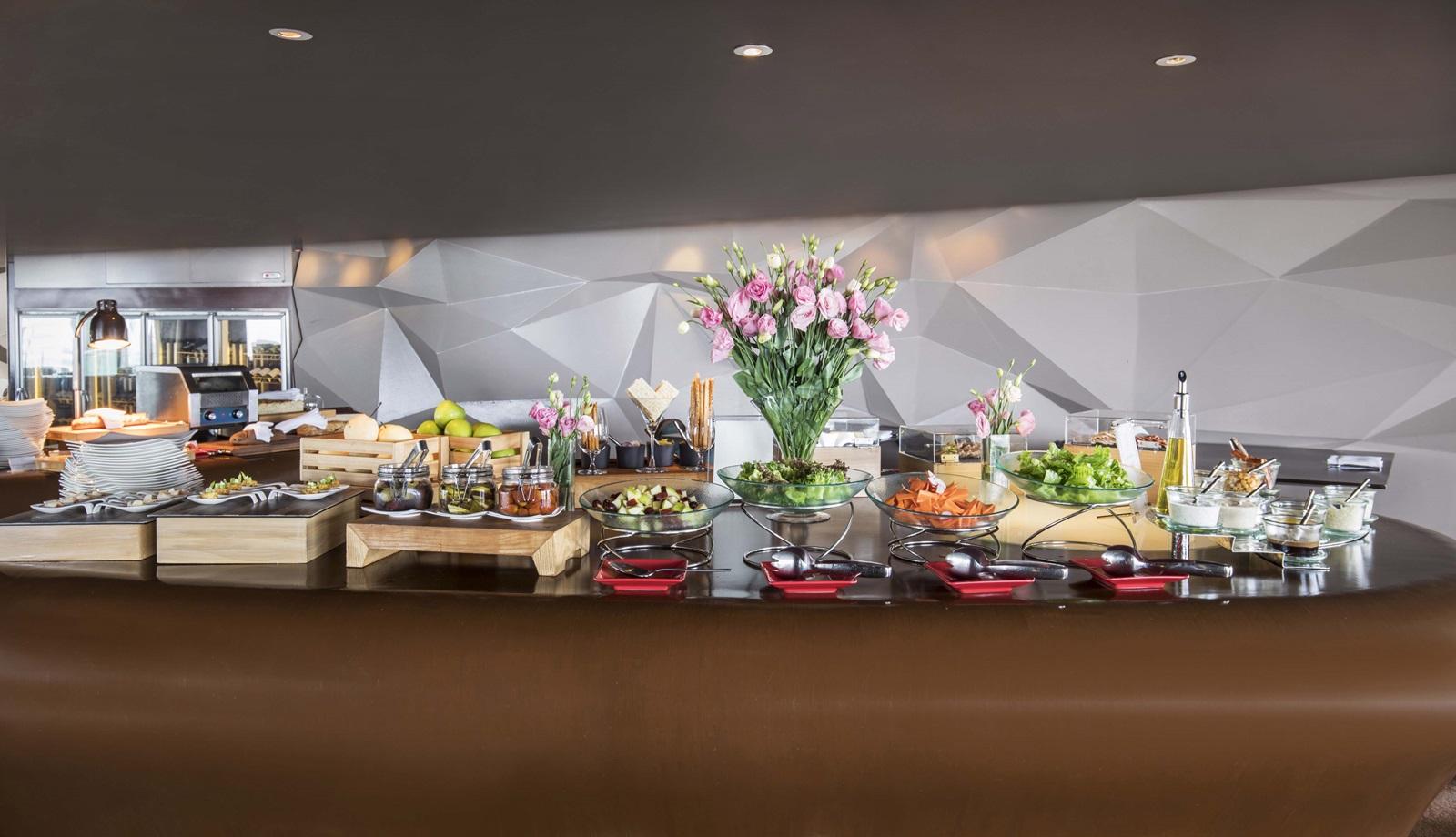 This executive club lounge offers complimentary and exclusive access to guests staying in this luxury hotel. They do have a strict smart casual dress code for adults and children.
Wrap Around Floor to Ceiling Windows Capturing Breathtaking City Views
The executive club lounge at Tower Club at Lebua is spacious and bright with wrap around floor to ceiling windows that capture the most breathtaking city views. You can enjoy the view wherever you choose to sit. This lounge offers ample seating, suitable for business and leisure travellers.
It's the perfect place to relax, work or meet. The tables and chairs are well spaced, offering you room to check your emails on your laptop or enjoy an afternoon snack with your family. It offers a first class guest experience outside your luxurious and spacious guest suite. This executive club lounge has been designed with care, ensuring that you can hold a discreet discussion or relax without imposing or bothering other guests.
All Day Refreshments
The executive club lounge offers you the convenience of all day complimentary refreshments, including alcoholic beverages. The team of in-house chefs offer freshly prepared delights throughout the day. They are able to meet all dietary requirements, ensure you advise a member of the team if you have any dietary restrictions or allergies.
The two large food islands are overflowing with dishes throughout the day, all beautifully presented and offered buffet style. The experienced team offer a professional and attentive service, ensuring their guests requirements are met and you have an enjoyable and comfortable stay at this luxury Michelin recommended hotel.