VARU by Atmosphere is a luxurious all-inclusive resort in beautiful Maldives, offering a pristine beach front location with superior accommodation. The resort offers a complete range of five star amenities including complimentary wireless internet, a twenty four hour reception desk, a choice of restaurants and room service. There is an outdoor swimming pool, entertainment, fitness centre and on-site spa to enjoy during your stay. For families, they provide babysitting services at an additional fee.
This resort offers free transfers to and from the international airport, a beautiful terrace and a choice of games and activities, including tennis, billiards and water sports. In addition to the private beach and outdoor swimming pool, there is tea and coffee making facilities in all the guest accommodation and the resort offers currency exchange, as an added convenience.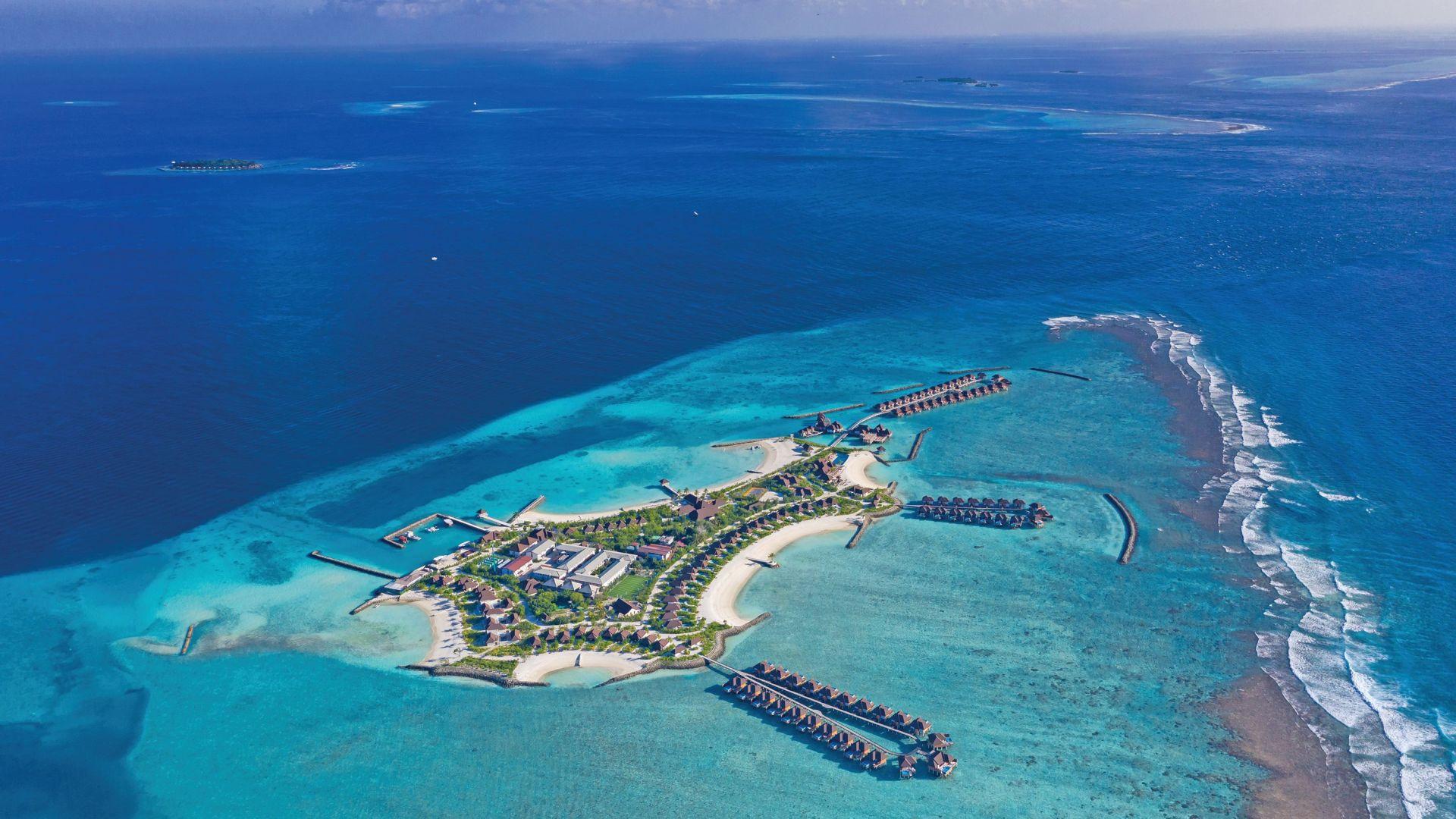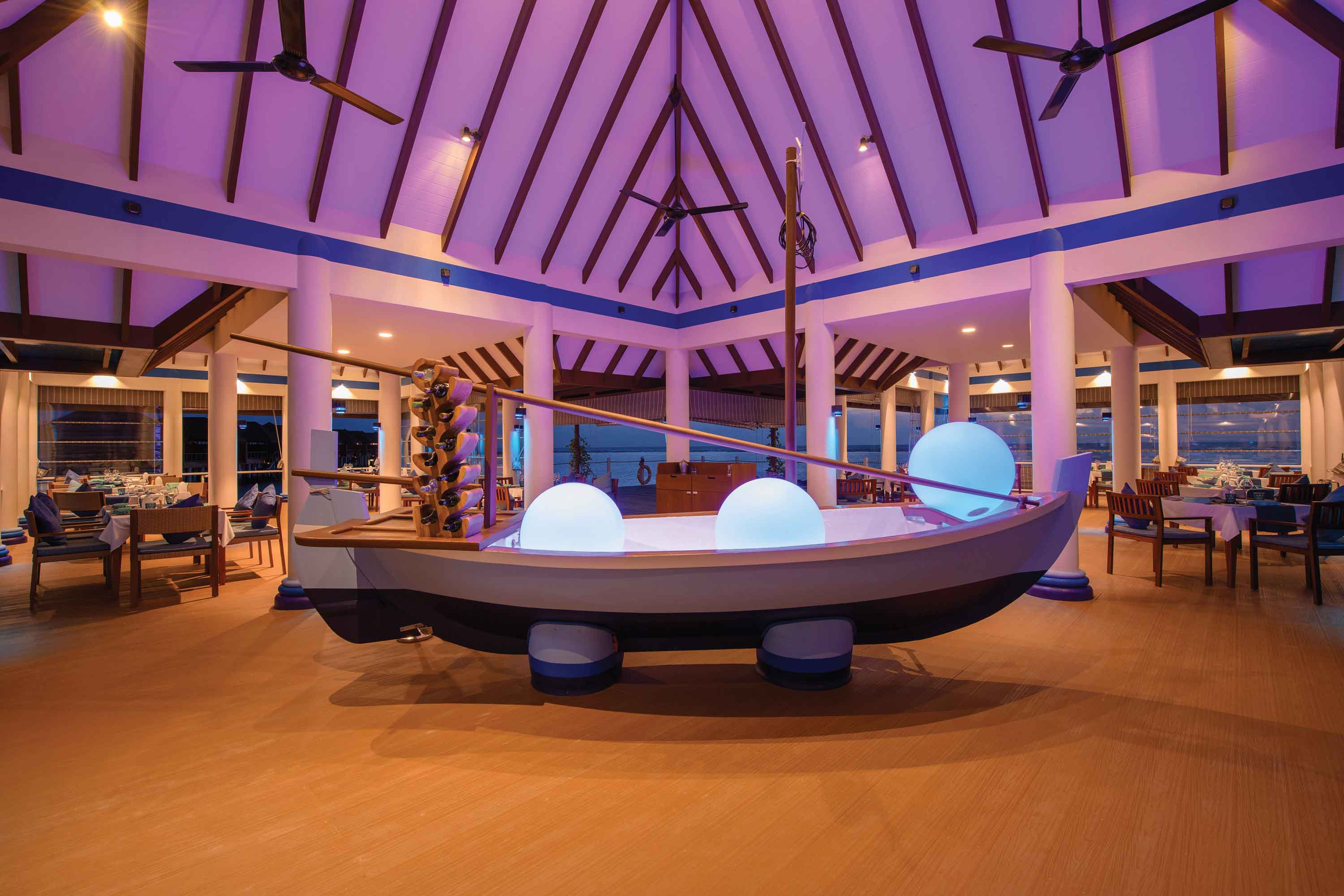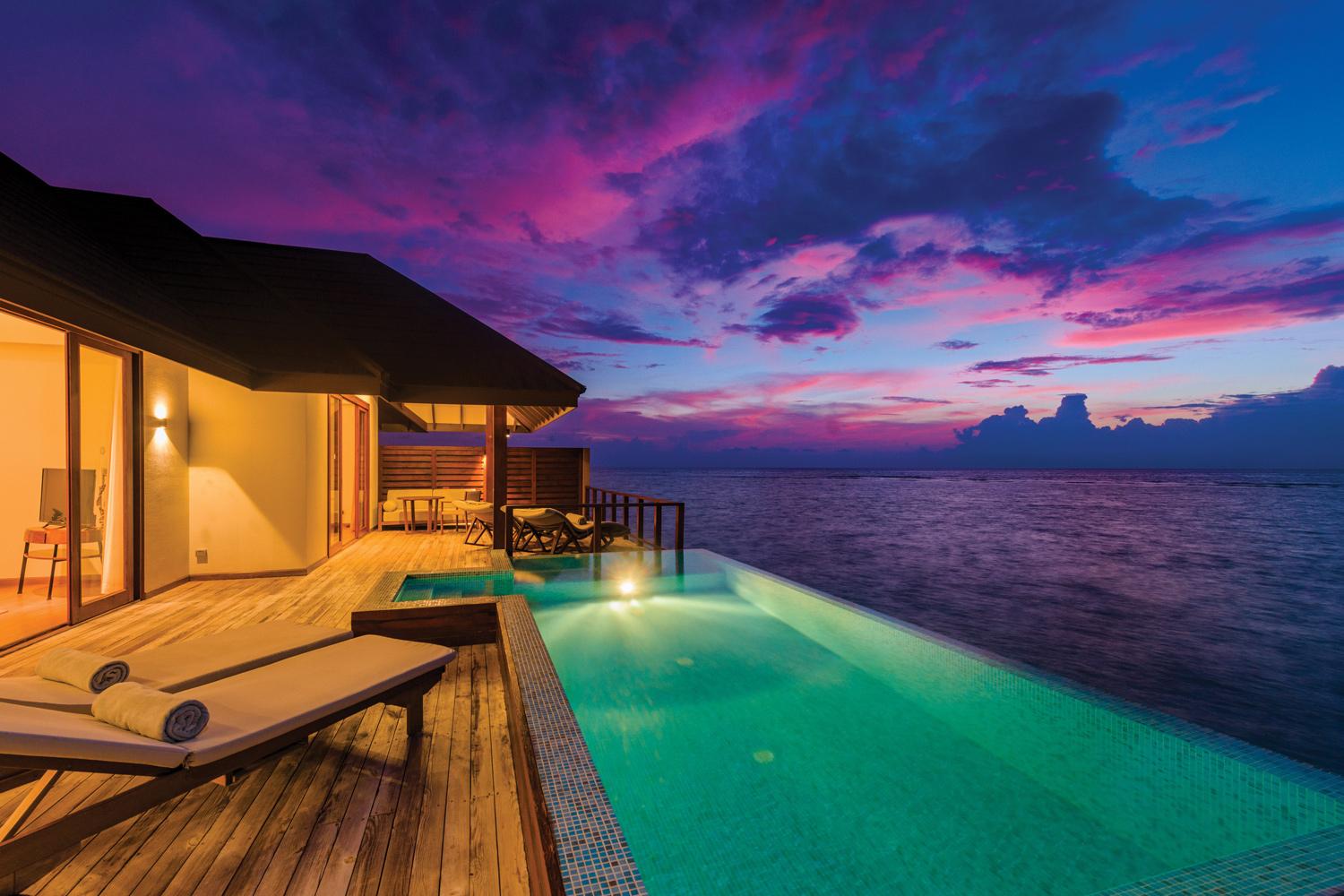 Why You Should Go There
If you are wondering why you should visit VARU by Atmosphere resort in the Maldives, you will be happy to know they have four on-site restaurants offering international and local cuisine. There is also a Mediterranean and BBQ/Grill restaurant on-site. The fitness centre offers personal trainers, yoga classes and state of the art gym equipment. You can make use of the hair salon or a manicure and pedicure, enjoying some much-needed pampering. The on-site wellness centre offers couples massages, relaxation areas, body scrubs, body treatments and there is a sauna, to help you relax and unwind.
For those looking for some fun activities to enjoy during your stay at this five star luxury resort, you can experience live music, themed dinner nights, badminton, tennis, water sports, fishing, tennis and a DJ. The resort offers a host of family activities and services including babysitting services, childcare services and an indoor and outdoor play area.
Accommodation
This luxury resort boasts one hundred and eight luxurious and stylish villas, complete with air-conditioning, satellite televisions, en-suite bathrooms and seating areas.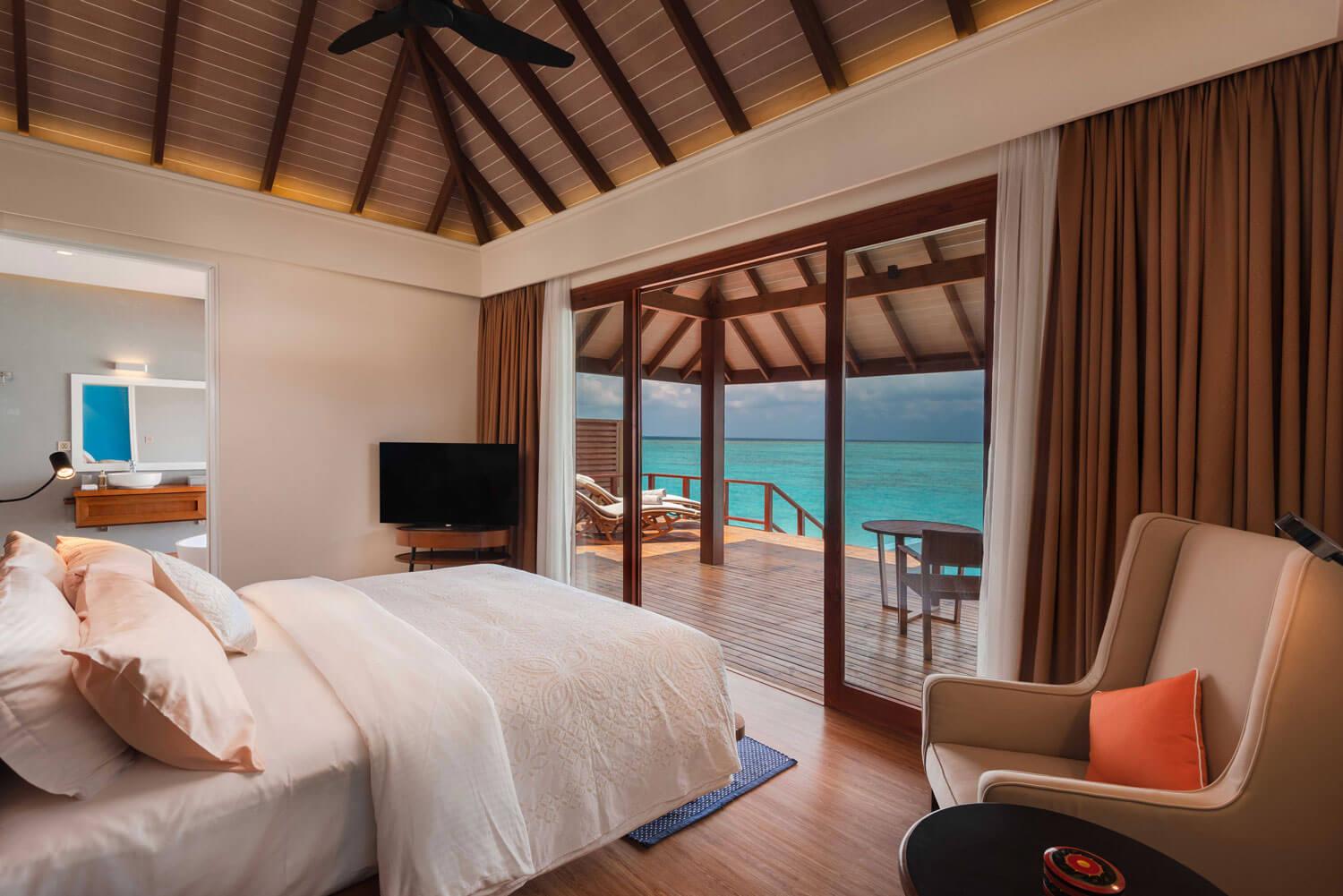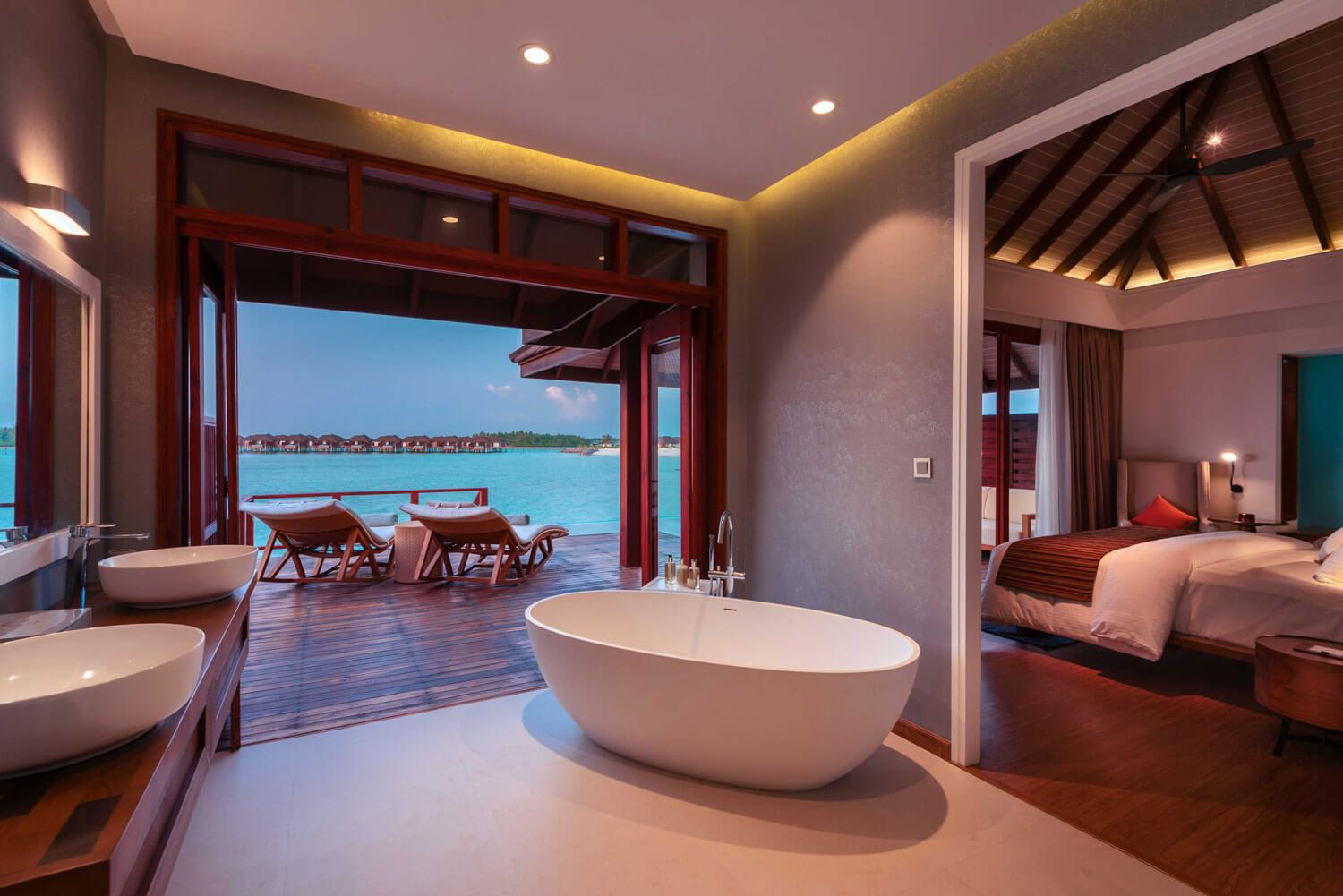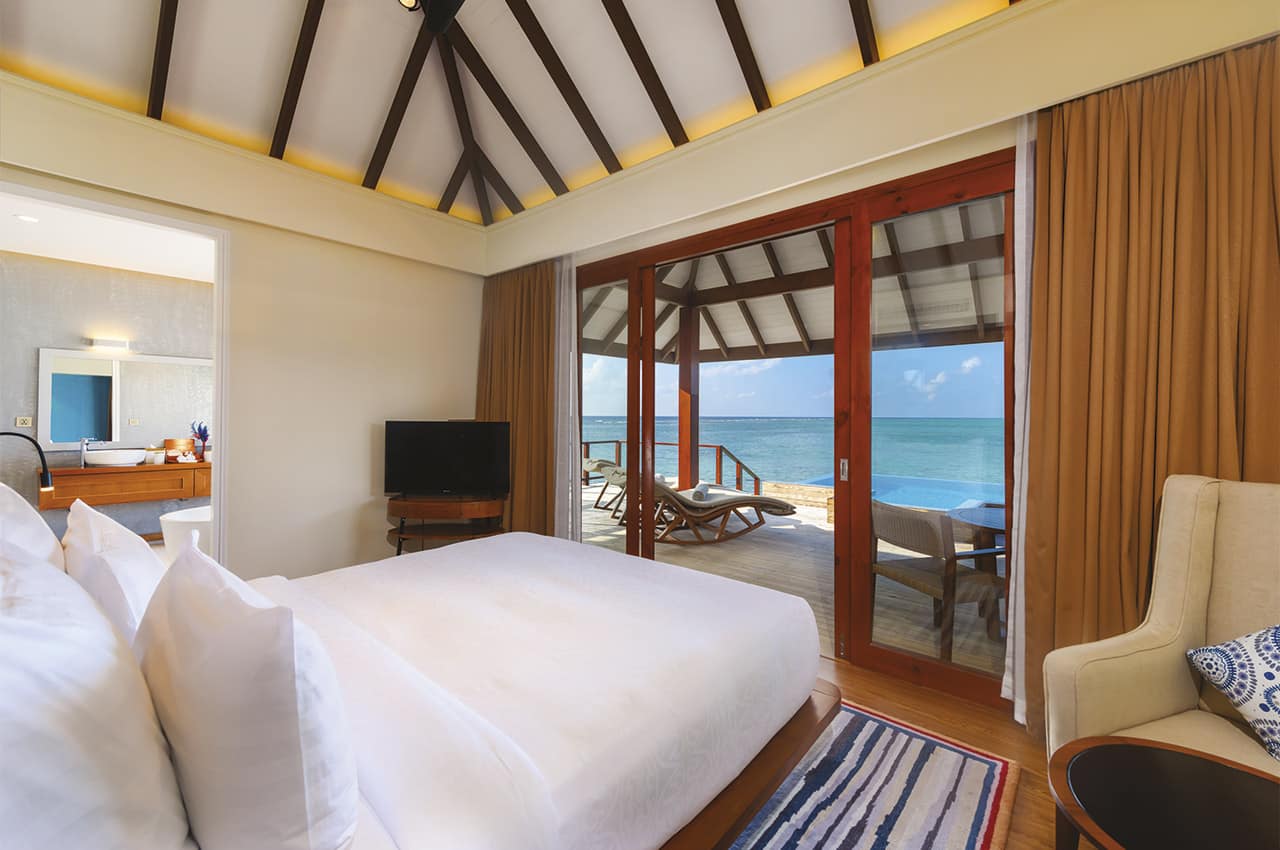 There is a complete selection of villas to choose from, based on your unique accommodation needs. The Beach Villa offers seventy five square metres of space with private balcony and spectacular sea views, along with a mini bar and complimentary wireless internet. The mini bar is replenished daily, there is also snorkelling excursions included when you book this accommodation. The ninety three square metre Water Villa with Pool, offers a private pool, sea view and private balcony, along with a daily replenished mini bar, wireless internet and air conditioning. If you stay for four nights, it includes spa therapy. The Majlis Suite spans over three hundred and twenty nine square metres offering two bathrooms, private pool and balcony, sea views, air conditioning, wireless internet and mini bar.
Executive Club Lounge and Kids Club
VARU by Atmosphere offers the convenience of a Kids Club, unfortunately they do not have an Executive Club Lounge.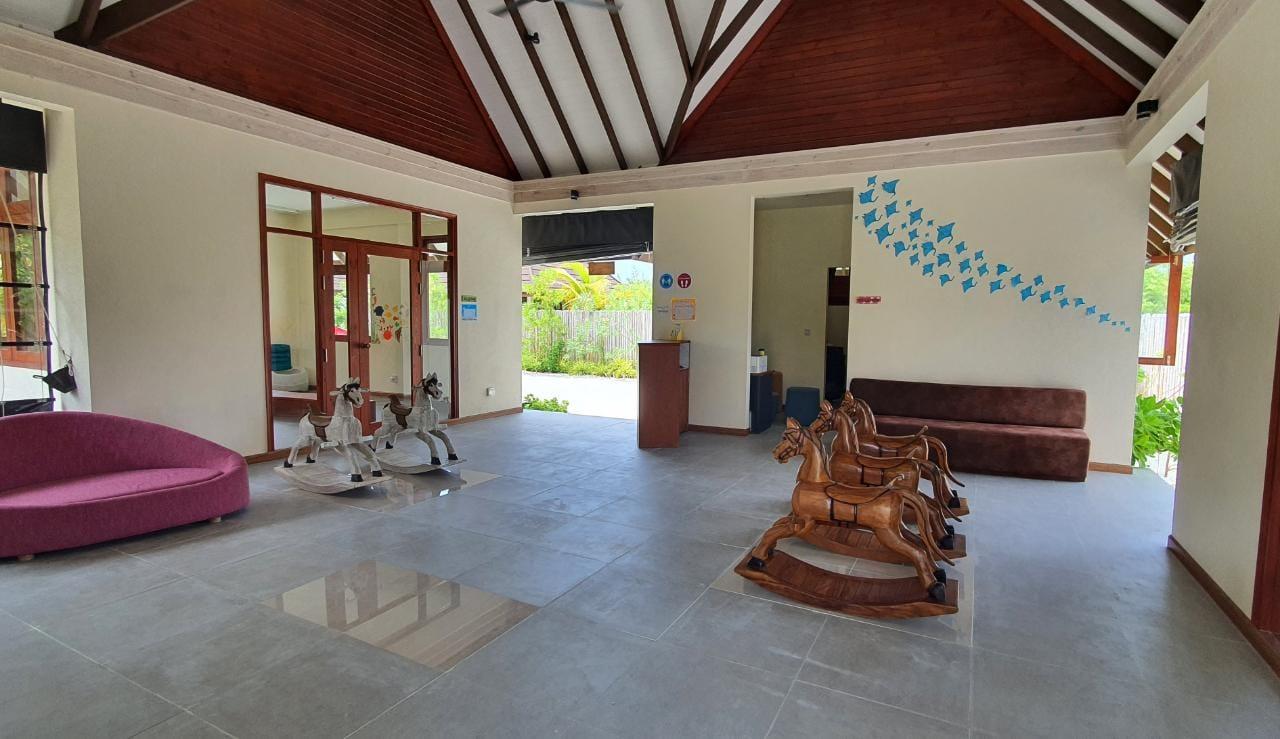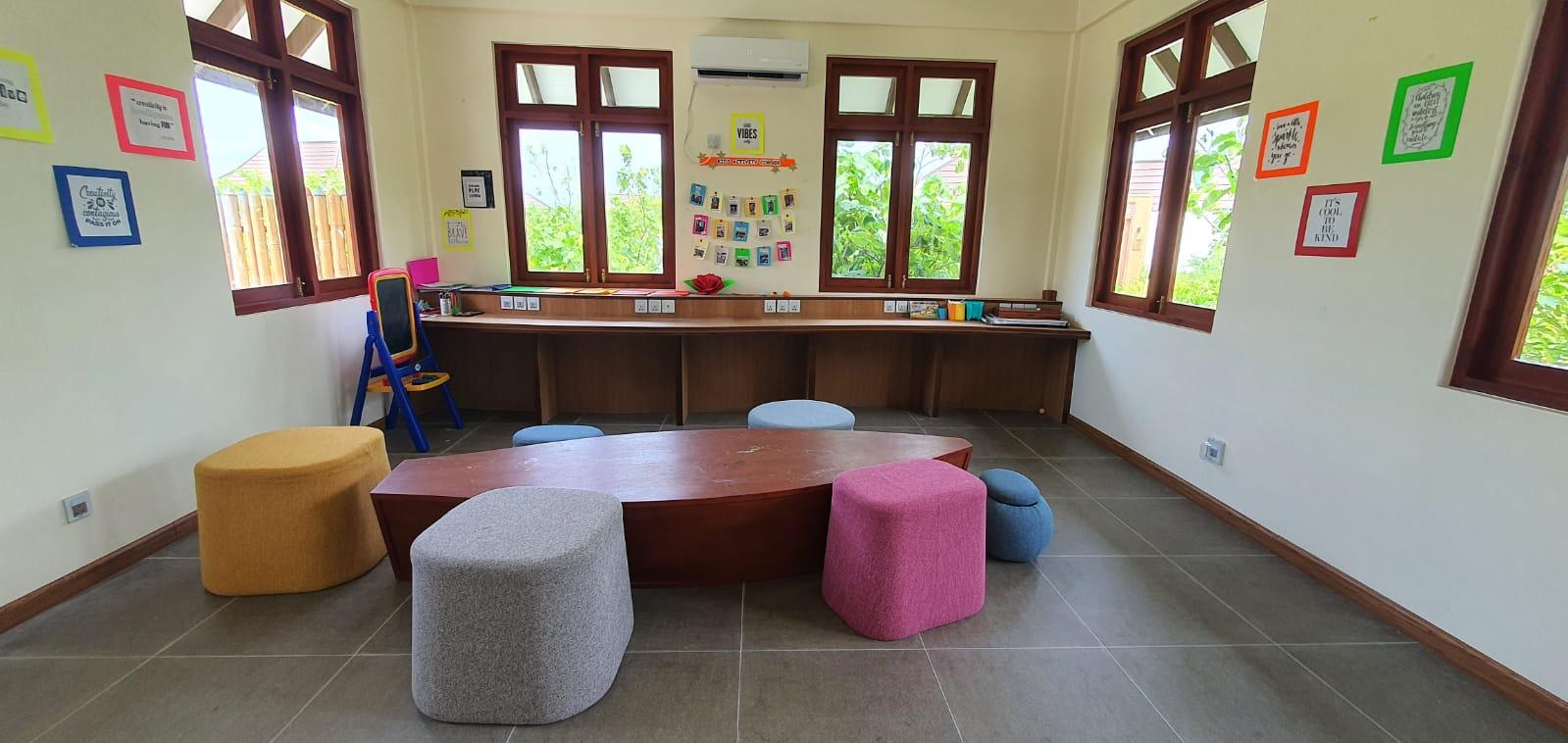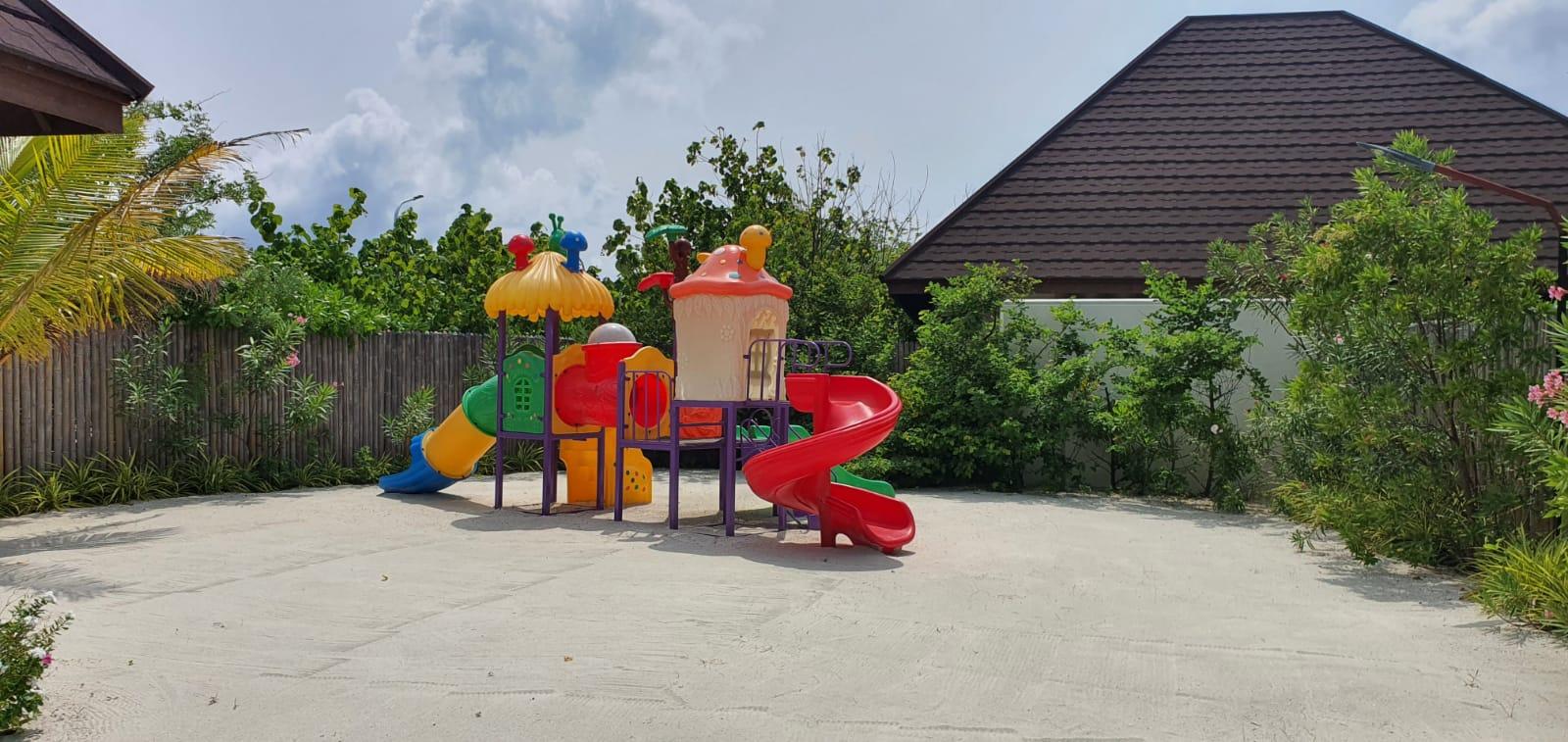 VARU by Atmosphere offers an on-site fully supervised Kids Club, called On the Move. The Kids Club, located in the heart of the island is open daily for children over the age of four. The Kids Club offers fun and entertainment for children with indoor and outdoor play areas. You can read about their Kids Club by clicking on the button below:
VARU by Atmosphere Kids Club