The Kids Club at Amilla Maldives Resort and Residences, known as Sultan's Village, caters to younger guests aged four to twelve years of age. Children under the age of four are welcome, when supervised by a parent or through the resorts babysitting service. This three thousand square feet Kids Club is fully supervised with four staff members, offering indoor and outdoor play areas, close to the marina.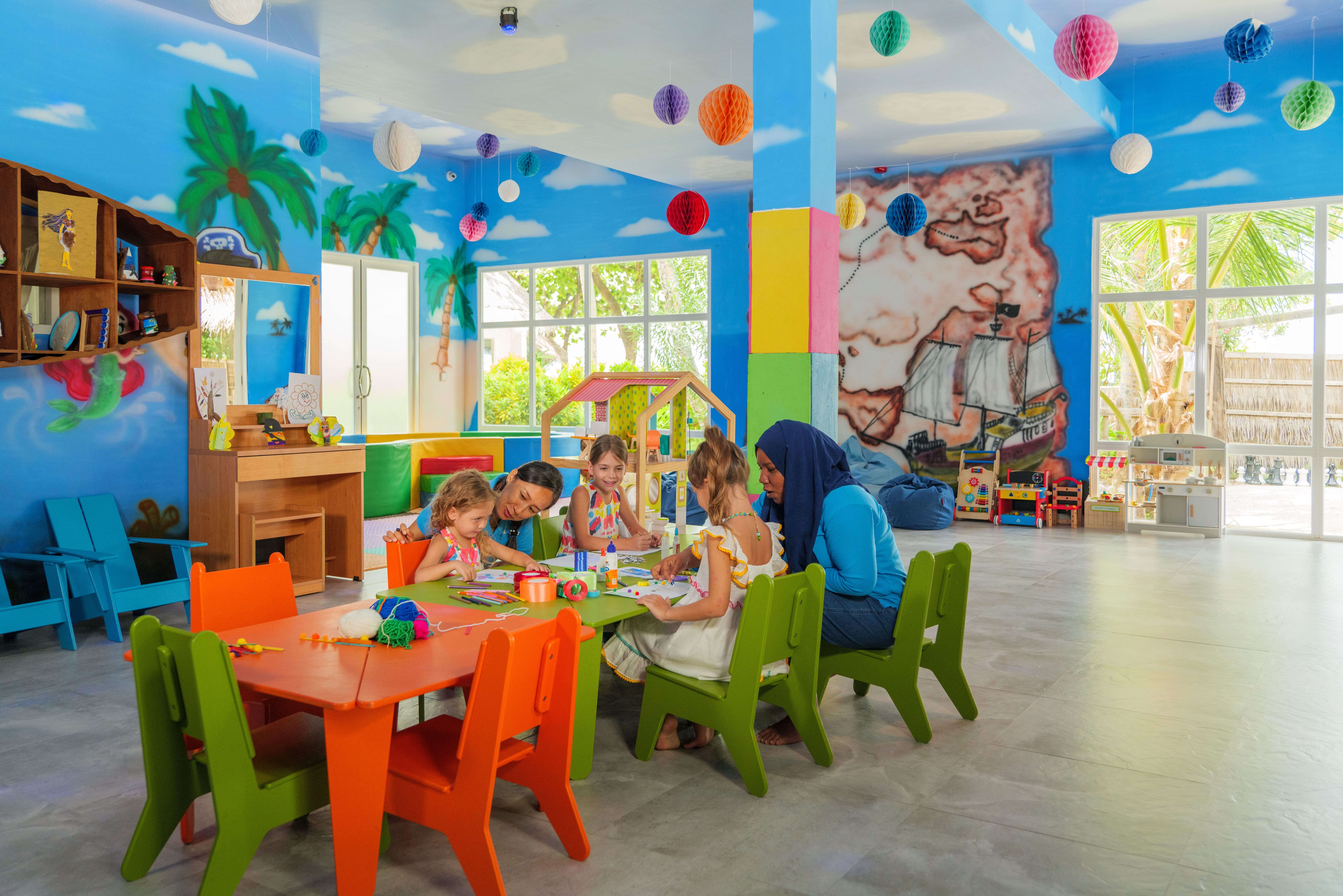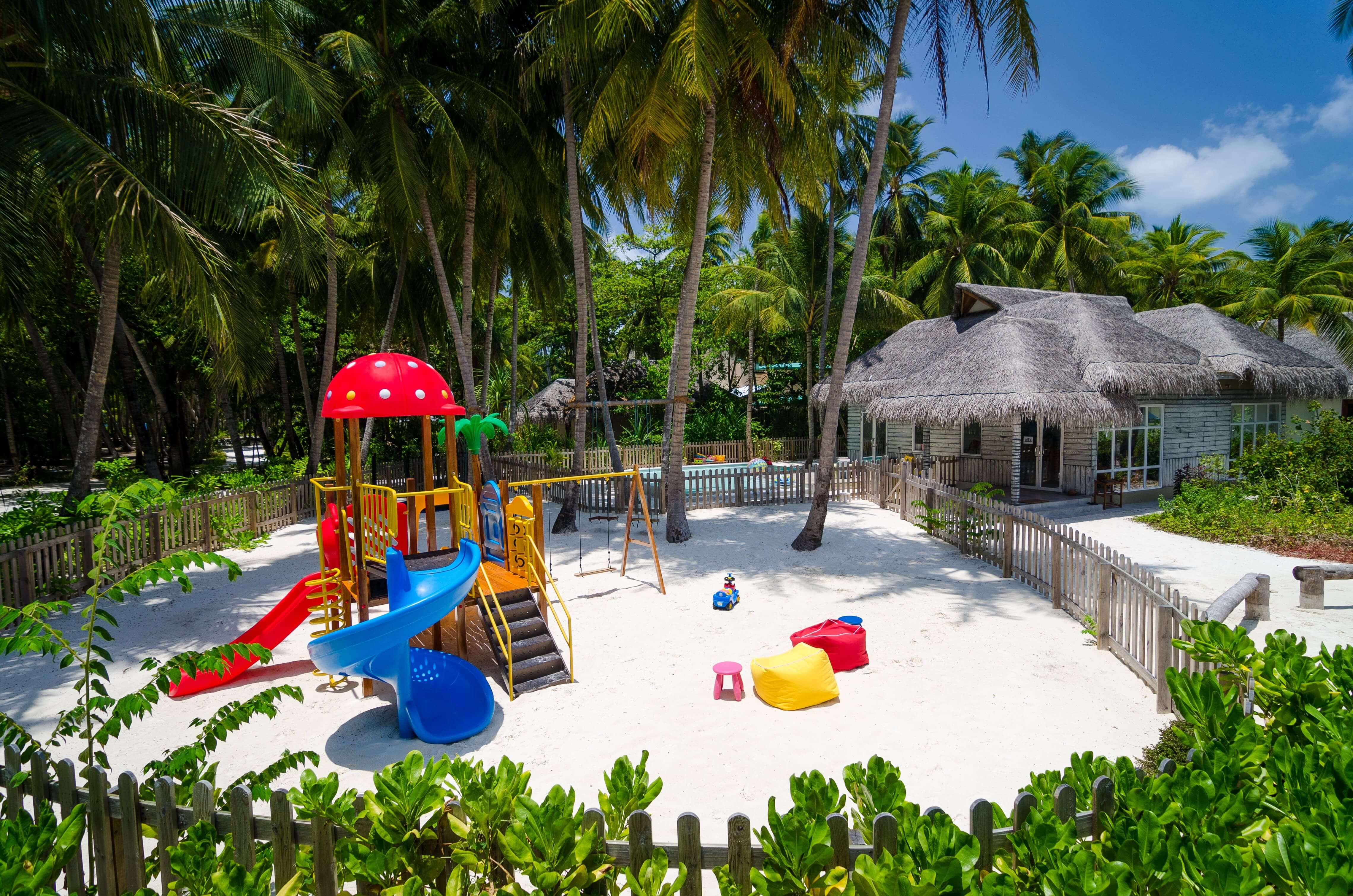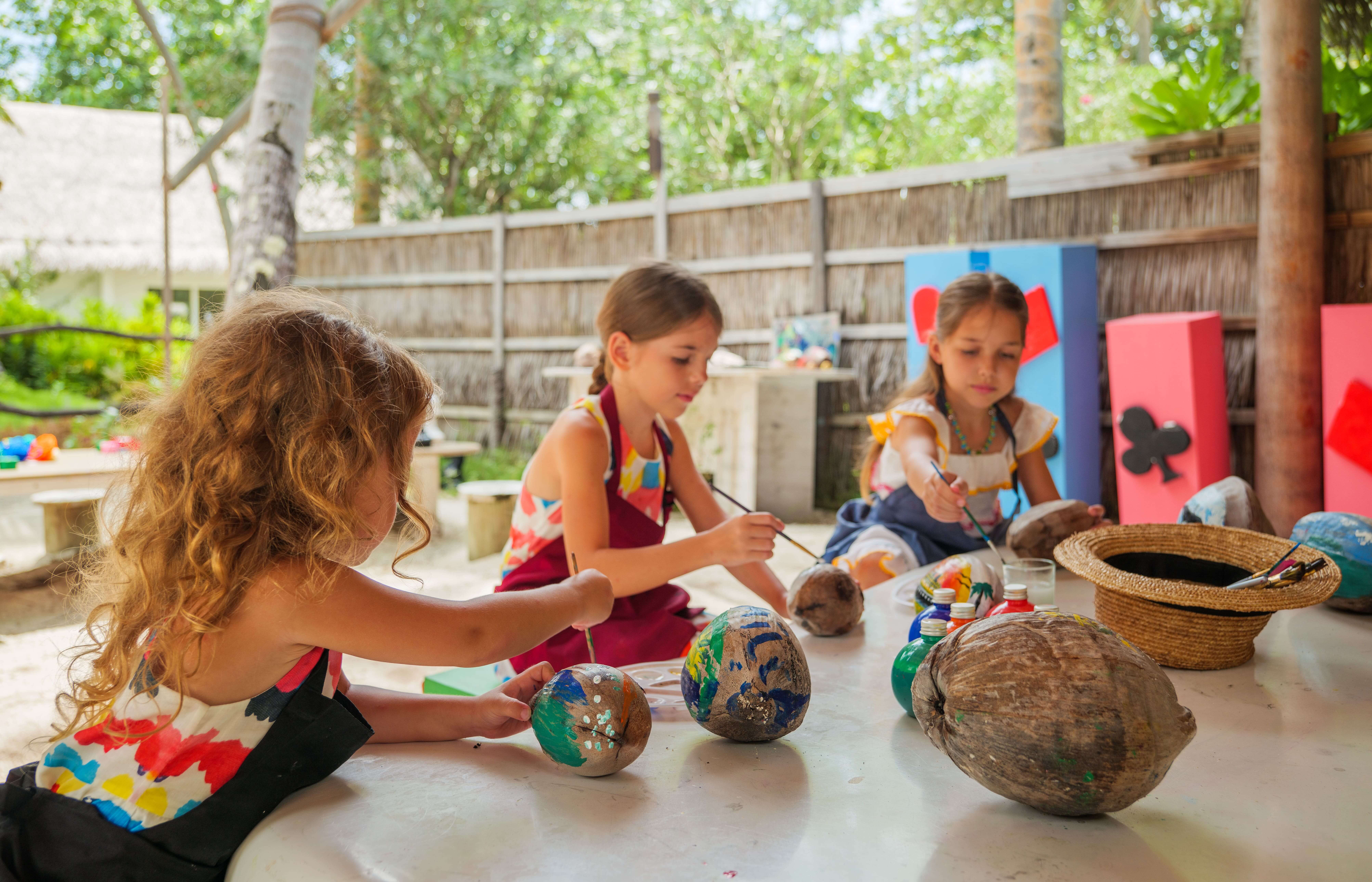 Large and Spacious Indoor and Outdoor Play Areas
The indoor area at the Sultan's Village Kids Club at Amilla Maldives Resort and Residences provides a safe and supervised place for children to play, learn and grow. The indoor area is bright and colourful, overflowing with tables and chairs, games and toys. This fully supervised space offers arts and crafts, along with a range of age-appropriate scheduled activities. The large picture windows allow an abundance of light into the space.
Outdoor is a safe and fenced play area with a climbing frame with slides sitting on white soft sand. This outdoor area includes play toys and a place for children to enjoy the fresh air, make new friends and explore. In addition to this, there is an outdoor tables and chairs, where children can enjoy arts and crafts outside, while being shaded from the harsh island sun.
A Host of Changing Scheduled Activities
The Kids Club is open daily and scheduled activities are arranged from 9am through to 8pm. This enables parents to leave their children in a safe and fully supervised area, while they make use of the spa or enjoy some adult activities provided by this luxurious island resort. Most days start with some fun activities, including scavenger hunts, badminton and cycling. Children can get creative with palm leaf origami, pirate costume making, face painting and bird making.
You can see an example timetable below: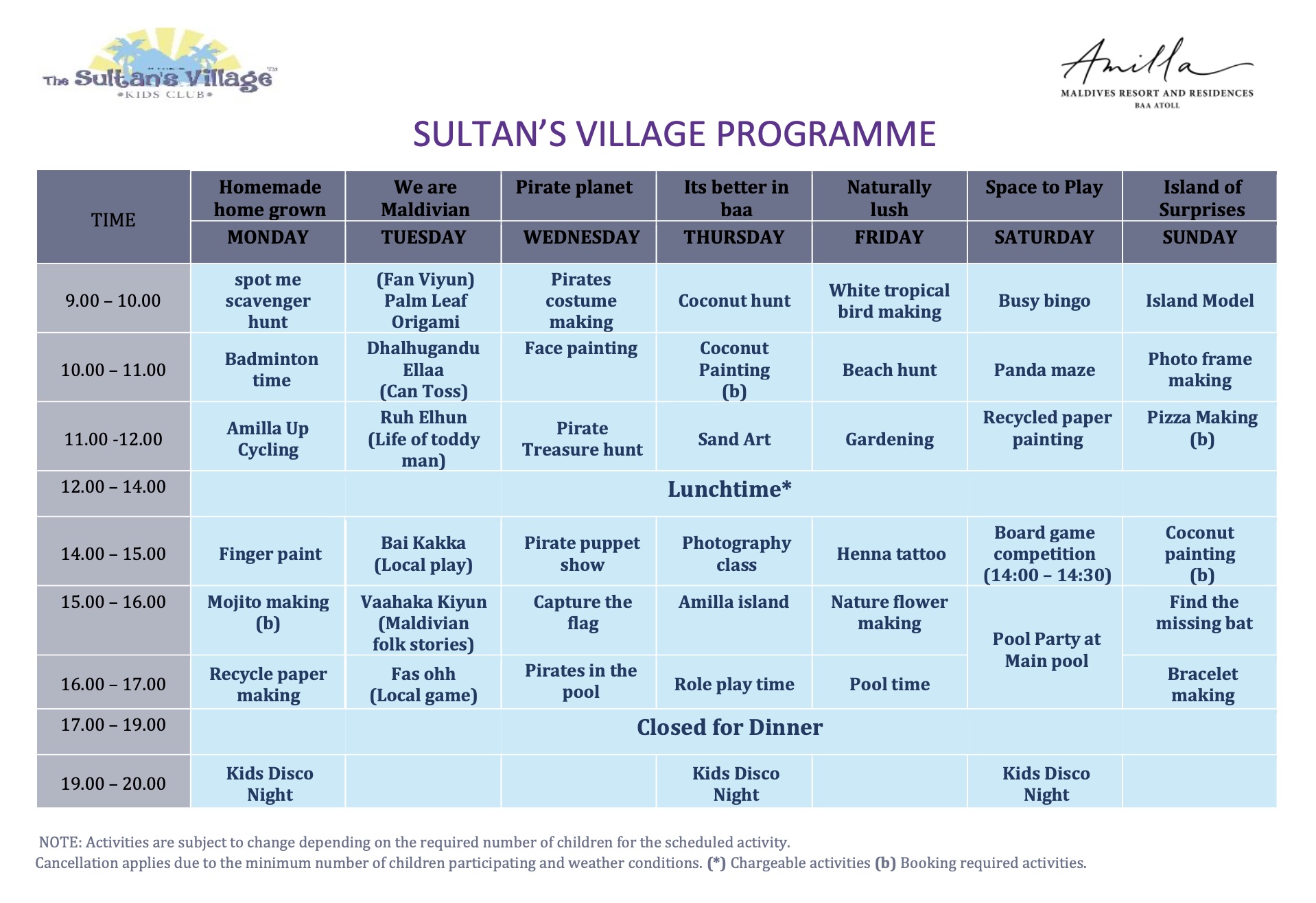 Some of the other activities include coconut hunts, sand art, gardening, recycled paper painting, pizza making, board game competitions and photography classes. They also offer finger painting, role play time, nature flower making, pool time in the main pool and henna tattoos. In the evenings they host a kids disco, getting the children up and moving. In addition to the kids club, the resort offers babysitting services to those under the age of four, so they can be supervised at all times during their time in the club. It is advisable to book the babysitting service at least twenty four hours before it is needed, at a cost of US$20 per child per hour, along with a ten percent service charge and twelve percent TGST.