The Kids Club at voco Doha West Bay Suites is open daily from 10am to 8pm, catering to children aged eight years of age and below. It offers exclusive access to younger guests staying at this luxurious hotel, offering supervised entertainment for children, while enabling parents to take advantage of the facilities on-site.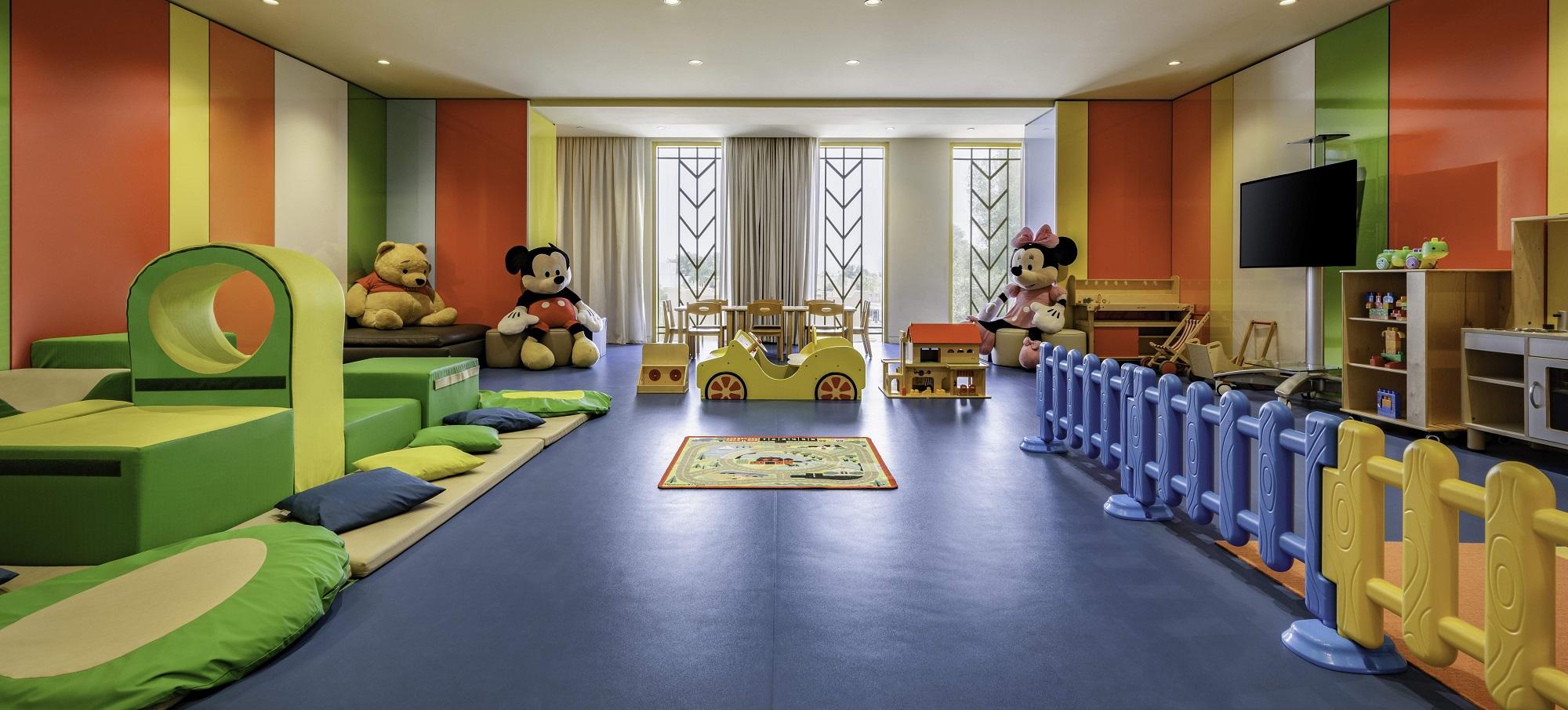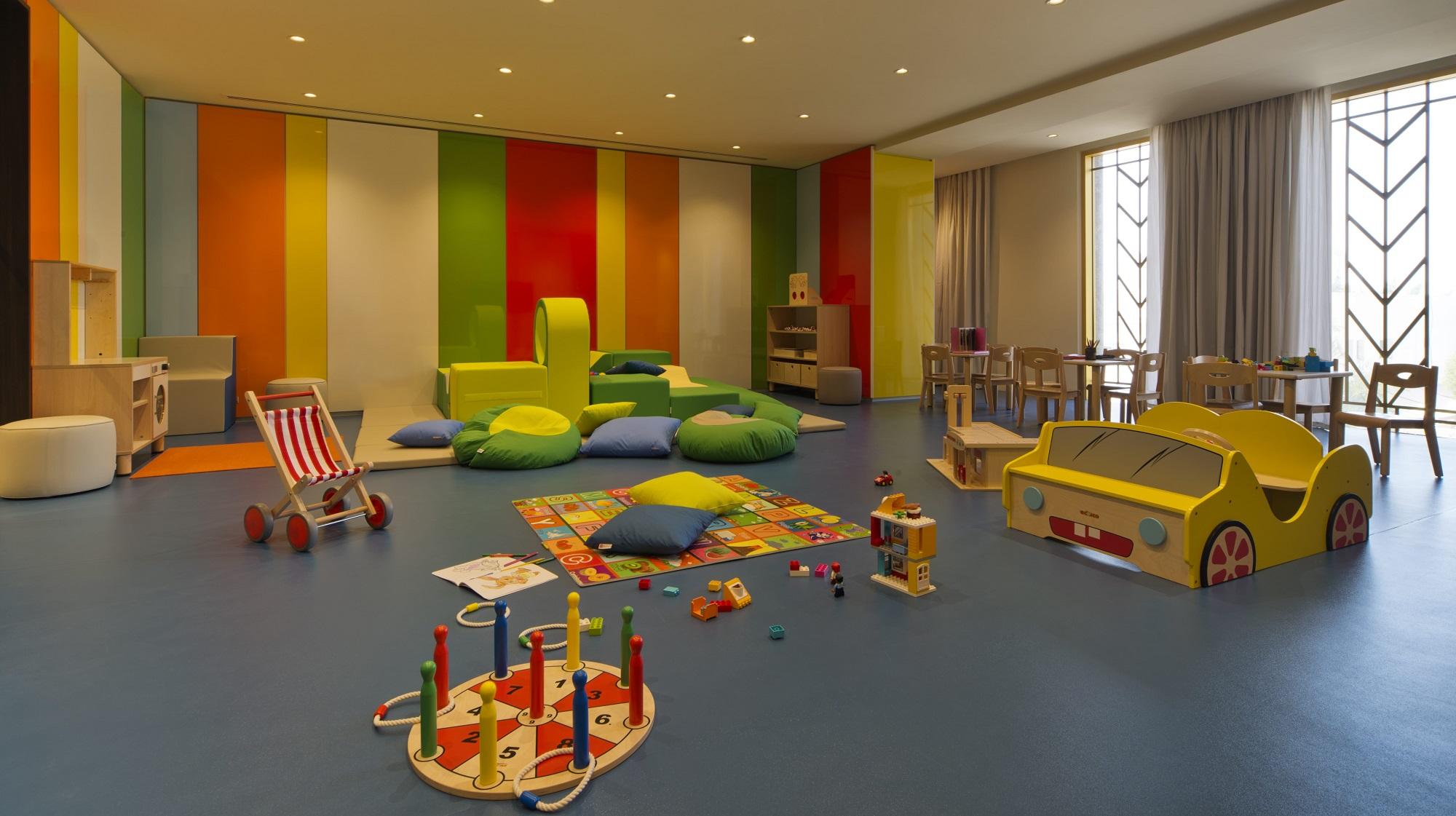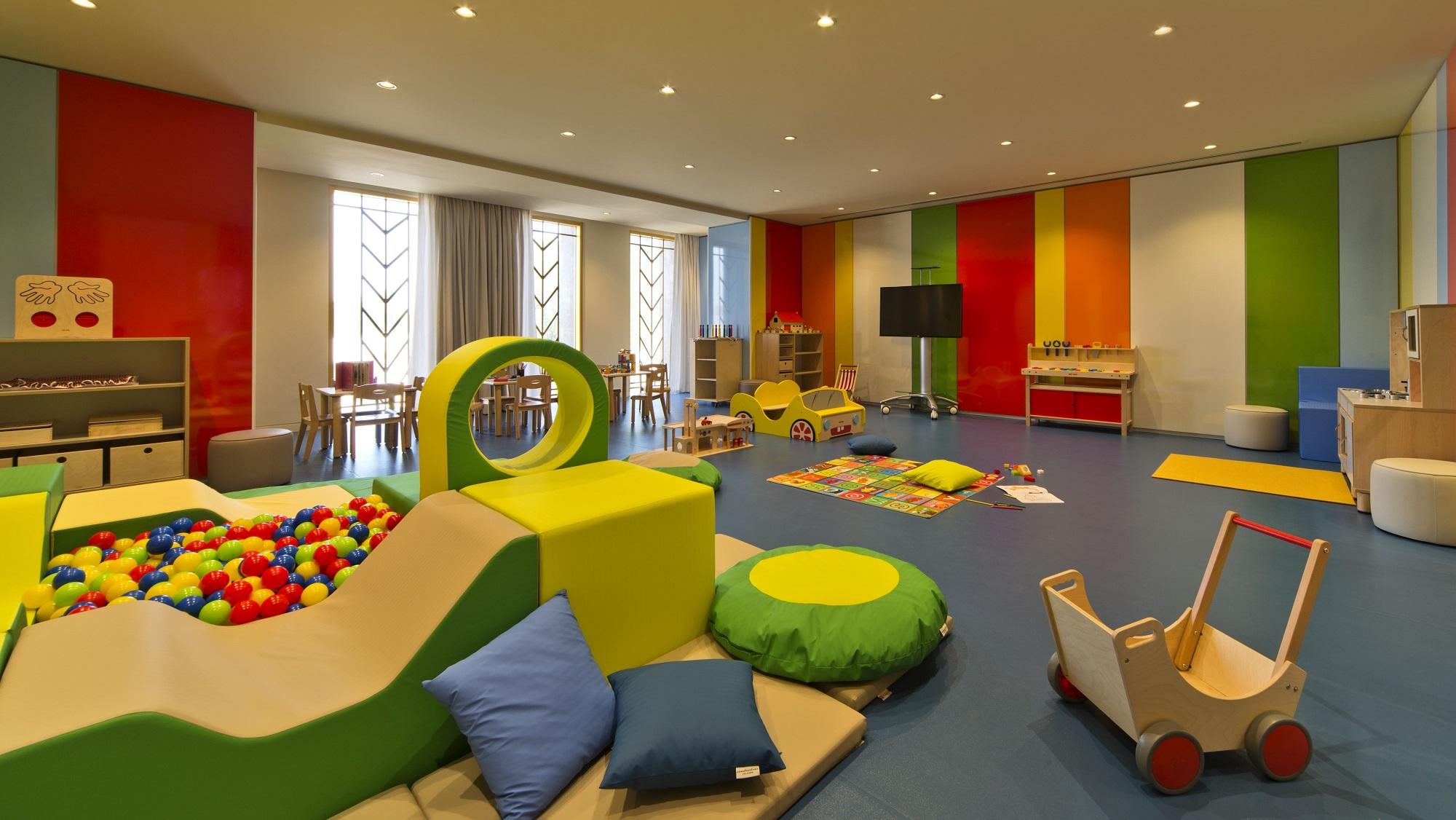 Located in P1 level, this Kids Club offers a place to learn, explore and play. It gives children a chance to let off steam and meet other children staying at the hotel. It also gives parents some breathing room to enjoy some relaxation during their stay. It's not always easy travelling with children and keeping them entertained and the Kids Club at voco Doha West Bay Suites will not disappoint.
Open and Spacious, Light and Bright
From when you first walk into the Kids Club at voco Doha West Bay Suites, you are welcomed with a light, bright, open and spacious area that is brimming with toys, games and experiences. From the soft play area with colourful balls to entertain the children, there are tables and chairs, where they can draw, paint and do arts and crafts
The television is on stand by to provide age appropriate films, while there is no shortage of age appropriate toys and games for children to immerse themselves in while they visit the Kids Club. Offering exclusive use to hotel guests only, this Kids Club offers large windows, which allow an abundance of natural light, bringing brightness to the space.
Explore, Learn and Inspire
This Kids Club has been designed with younger guests in mind. It offers a full range of fun and engaging toys, along with games children can play together. From the plush cushions to the soft play area, children can enjoy themselves, while being supervised by an experienced professional team member.
The games on hand include ring toss, toy cars, dolls, pushchairs for dolls and so much more. It's a place where children can play and let their imaginations soar. If they prefer they can colour, draw or paint, take part in arts and crafts or simply let off some steam playing on the play area, which ensures safety at all times.
Having a Kids Club in the hotel is a great benefit for families, it reduces the risk of children being bored and also gives them a chance to engage with children their own age and make new friends. This Kids Club offers everything children need to keep them busy and occupied for hours.