We all have very fond memories looking back on family holidays when we were younger, but when you find yourself in the adult shoes, having to plan a family holiday, things suddenly seem much more daunting. The truth is that travelling with children is not always easy, but there are many ways to prepare for family holidays that will be cherished memories for both you and your kids. You cannot put a price on making holiday memories with your family, and if this has been in your plans, this next guide on how to plan the perfect holiday abroad will ensure you are ready to get everyone packed and ready.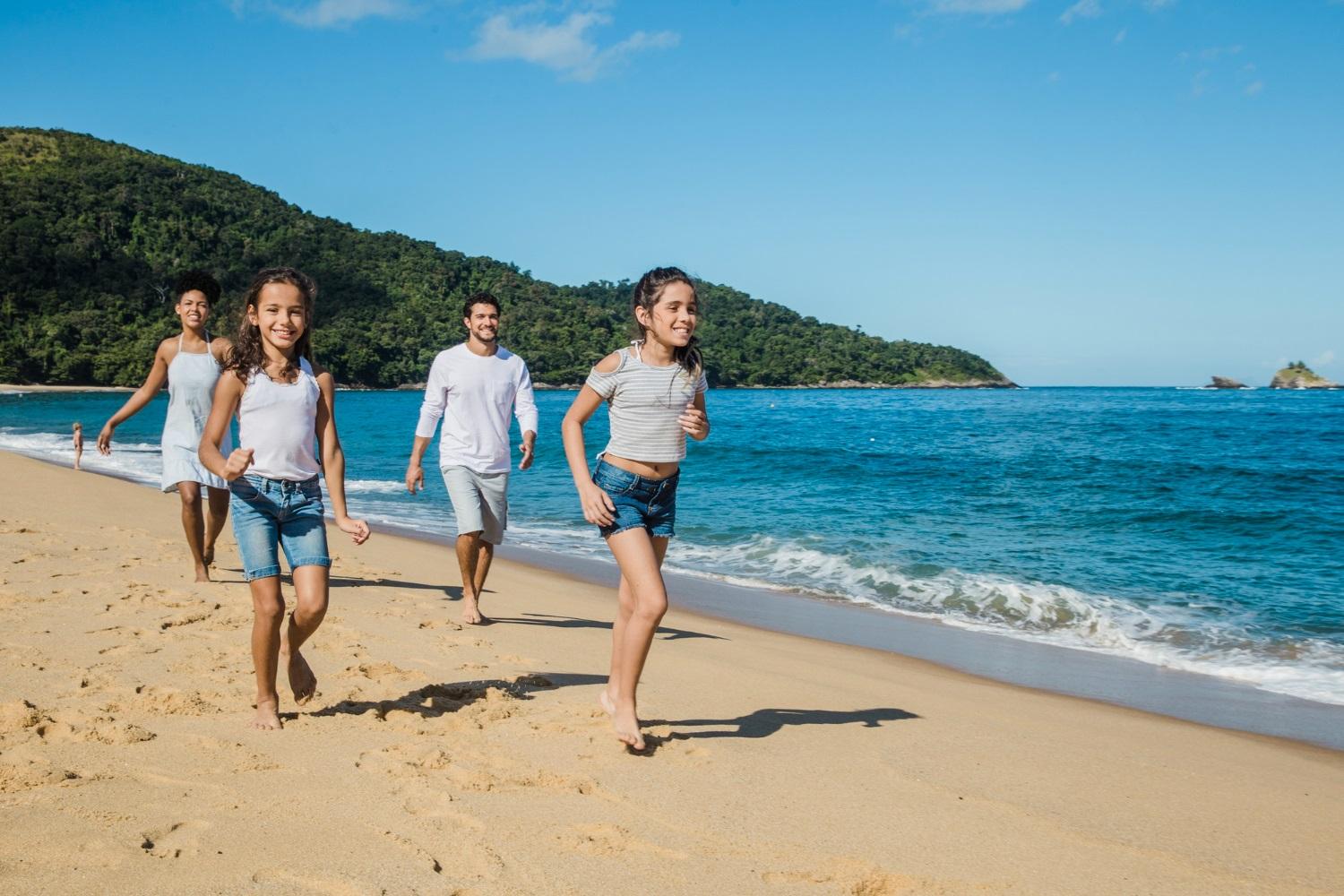 Image: The Joy of Running Around on a Beach with Your Family Enjoying the Sunlight
Travel Tips
The start of the journey is often the most challenging, and there are very few things that can be as uncomfortable as unhappy children on a long flight, but thankfully there are now many ways to avoid this entirely and keep your kids happy embarking on your family holiday. The first valuable tip counts more for when you have younger children but rest assured that it may be one of the best tips you hear. It's best to try and limit travel time, and whether you choose to fly to somewhere that's only a few short hours away or opt to get a hotel to sleep over halfway through the flight, ensuring your kids don't need to sit still for hours on end will be crucial. As they get older their ability to travel further abroad will develop, but for the first few family holidays, it's better to stay on the safe side. When you can avoid lengthy airplane flights, you can enjoy more of the trip and ensure everyone is still in a good mood when you arrive at your destination.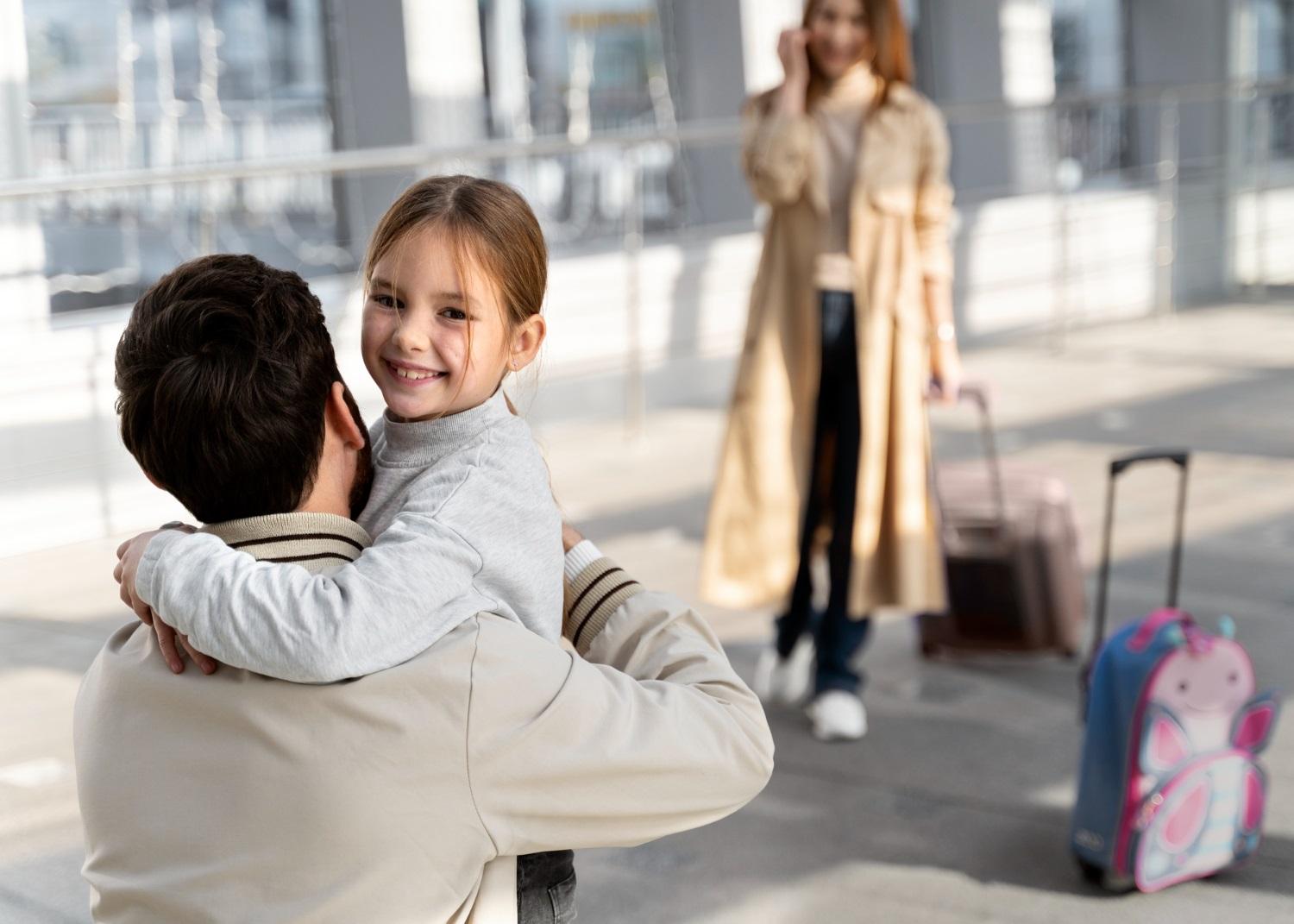 Image: A Happy Family Starting Their Yearly Holiday After a Successful Flight
The next piece of advice is also one that you should pin at the top of your travel list, and this is to prepare your kids. Take the time to explain the process of going to the airport, what they can expect and what they can expect when arriving. Many parents would be surprised to find a bit of preparation with your children can make the world's difference in how smoothly the trip goes. Of course, don't forget tons of entertainment options such as toys, books, snacks, and yes, iPads if necessary. One way to get your kids excited about the family holiday is to get them involved in the planning process, and this can simply be researching a few options and having them give their input.
How To Get Your Kids To Enjoy The Culture
Preparation is also a huge part of ensuring that your children will be able to enjoy the culture of the place you are visiting. We know how tough it is when you have picky eaters, but when you start exposing your children to the holiday and some of the foods they can expect there, they may be a bit more eager to try it for themselves. Even if not, let them try bites from your plate, and this is guaranteed to inspire a love for trying different things. Kids love to broaden their horizons just as much as adults do, and this is why family holidays to new places will become core memories your kids will never forget. From trying local cuisine to seeing the sights, there is nothing quite like a family trip to help you bond with your family and little ones.
If your kids are old enough, you can allow them to choose a few activities on the trip, since they very likely already know exactly what they like. Allowing them to direct some parts of the trip will ensure everyone feels involved, even if it involves a simple choice like a day activity or the restaurant you'll have dinner at. If there's one thing kids love as much as being involved, they also love surprises, so to fill up the days, a great idea is to keep some things a surprise like the aquarium you didn't mention was close by or a spontaneous trip to the beach. Taking the time to ensure that you have a few surprises up your sleeve will make the family holiday all the more memorable for your kids, and this is one great hack to guarantee that they will have a great time.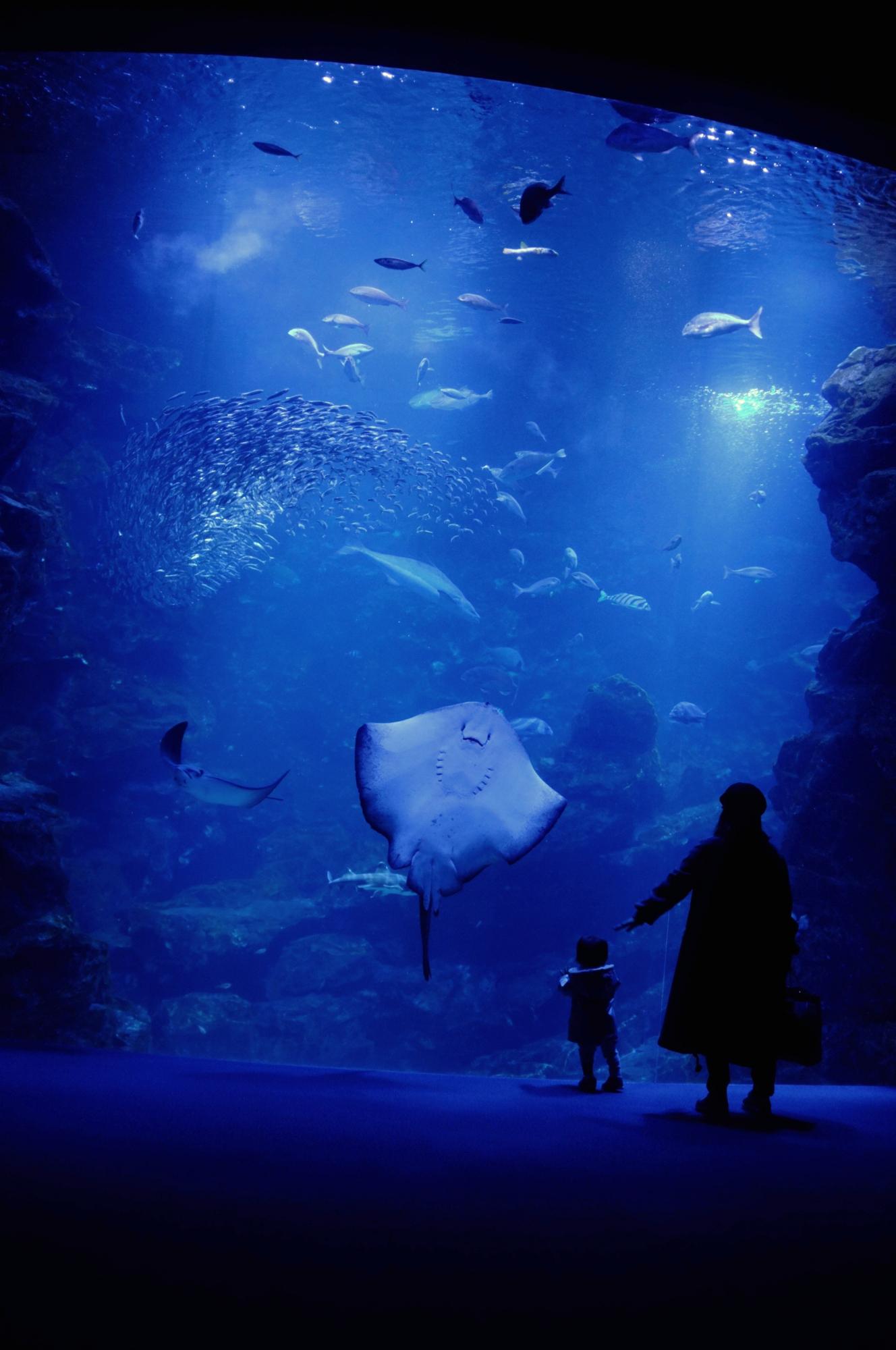 Image: Imagine Your Kid's Face Light Up Seeing a Massive Aquarium Like This for the First Time on Your Family Holiday
Pro Holiday Tips for Families
Next up is one of the most valuable travel hacks you will ever hear. Do you have friends with kids around the same age as yours? Well, this is a golden ticket to planning family holidays that will be much more enjoyable and hassle-free. Not only will you be able to enjoy some activities with your friends, but the parenting load will be split between a lot more parents, and the kids will also have friends that can keep them busy and entertained during the holiday. You may even get booking discounts for larger groups, so there is truly no reason why you shouldn't make your family holiday bigger!
Accommodation is one of the many aspects of a trip that is a bit different when travelling with children. Hotels are not exactly the type of accommodation you'd want, and opting for short-term rentals or Airbnb's that give you access to an entire house will be much more convenient. This will allow you to keep your kids under your eyes while having all the comforts of home and even your own kitchen to whip up snacks when the hunger strikes. One other thing to remember is that booking a place with a pool will definitely go a long way towards creating the perfect holiday, as who doesn't love pools, right? This will provide entertainment for your kids on the days you actually just want to sit back and relax. You cannot constantly be a busy body, and while it's important to incorporate memorable activities like horse riding, a hot air balloon ride or a trip somewhere beautiful, no holiday would be complete without some lazy days by the pool.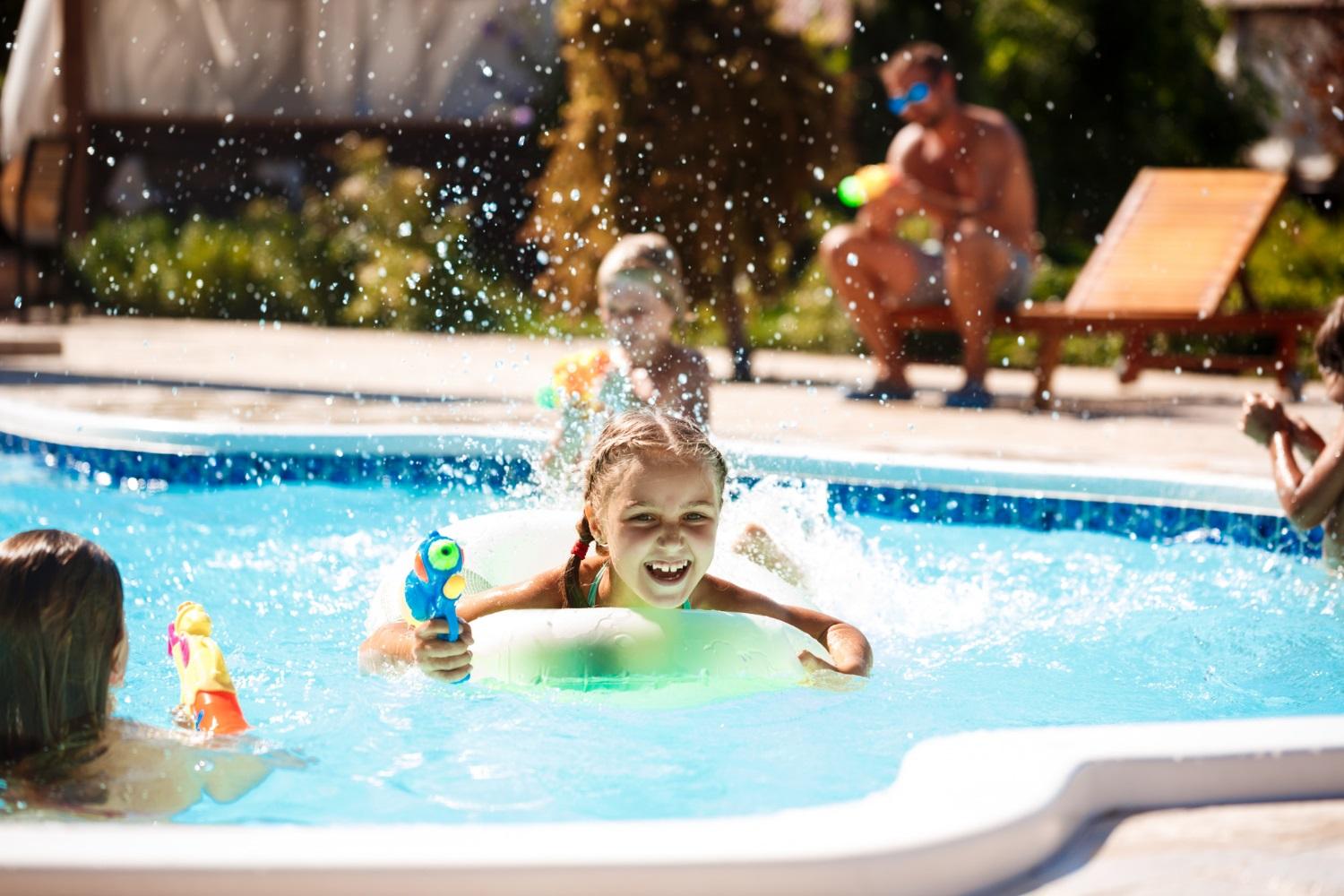 Image: The Joy of Enjoying Sunny Holiday Days in the Pool
A last tip for maximum family bonding is to limit the use of electronic devices. While the iPad is a great tool to keep your kids calm on the plane, once the holiday starts, screen time should be avoided to ensure that a memorable family holiday can be enjoyed, and this includes the parents as well. A thorough checklist to ensure that you have all the essential items with you when travelling will ensure the trip goes down smoothly without any major hiccups, and this is why the importance of planning cannot be overstated before embarking on a family holiday. It's important to travel with a small emergency kit with band aids and other basic essentials since you can never really know what kids will get up to, but as it has been proven many times, being prepared for any situation makes the world's difference.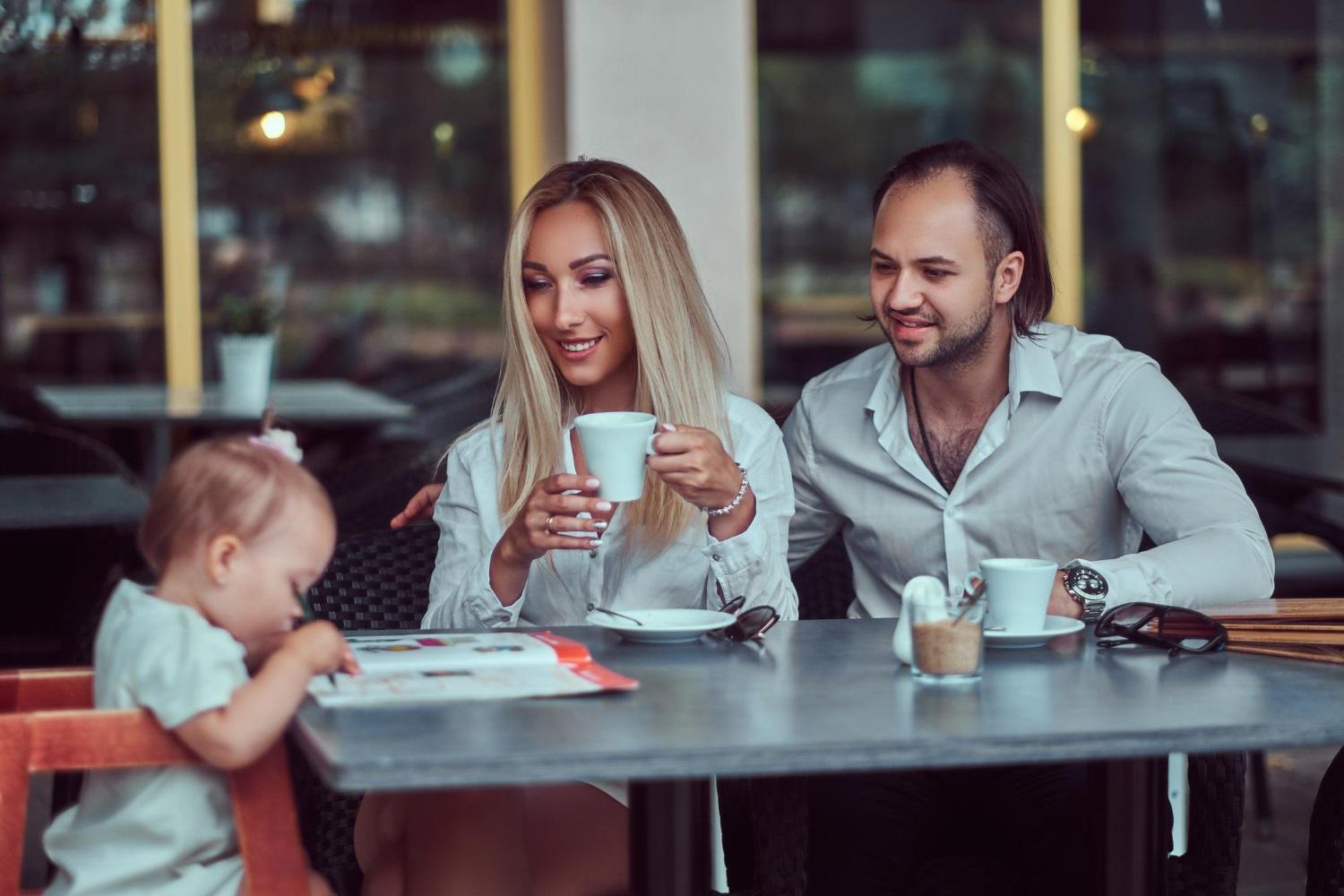 Image: A Family Enjoying Lunch at a Restaurant While on Holiday Keeping the Little One Entertained
A great family holiday abroad is possible when taking the right planning steps, and while annual family holidays are the highlight of any kid's year, this is also your chance to make memories with your children that will last forever. With these tips and tricks up your sleeve, the perfect family vacation will be waiting, so be sure you don't forget to add this list to your next family holiday folder!