Which airline is best for business class seats?
Discerning travellers who can afford to fly business class typically do not mind paying more for their airline tickets, since these seats offer a true luxury experience in the air. Many benefits also come with business class tickets from most airlines, and you can be sure that the cabin crew will treat you like royalty during your flight.
No matter your destination, the logistics behind flying can be very complicated, especially if you are new to international air travel. To help travellers determine how to reach their destination (in other words, which airline they prefer) and what kind of ticket (classification) they want to buy, there are more than 300 airlines, flight centres, and online agencies across the world that are working together.
In this article, we are going to highlight which airlines according to our findings, are best for buying business class seats (merely a subjective ranking), because we want to ensure you get the most out of your next international trip and enjoy all the perks that come with business class tickets.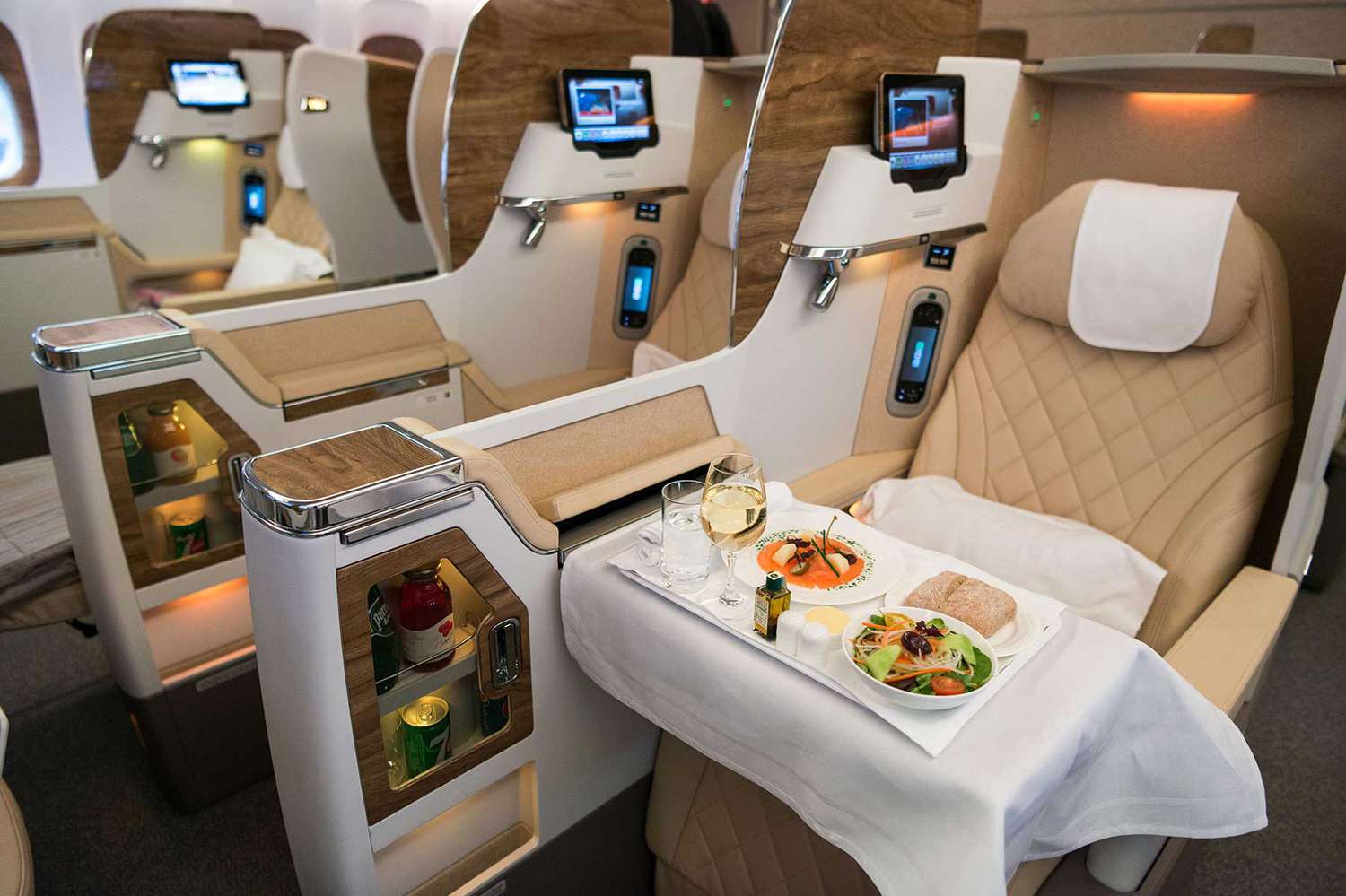 Image: Emirates Airlines is knows as the national carrier of Dubai and offers passengers superior on-board services.
Emirates Airlines
Emirates is known as the national carrier of Dubai - the UAE - which has emerged as the Middle East's playground for the affluent and is one of only a few airlines that can provide business-class passengers with the ultimate luxury experience.
Emirates travels to Dubai from hundreds of different nations and is currently the largest user of Airbus A380 aircraft. It also has more than 200 jets in its fleet and several more on order. One thing you can be sure of is that, even if you have plenty of luggage, the Business Class check-in process is always fast and efficient.
Qatar Airways
The fact that Qatar Airways ranks so highly on our list should come as no surprise, given that this airline is widely recognised for its Q-suites business class seats. However, the airline's Boeing 787-9s will soon witness some significant enhancements, after the installation of the Adient Ascent seats with doors and direct aisle access. In fact, there is nothing average about Qatar Airways, and regardless of the seat you book, you are guaranteed a pleasant and comfortable flight.
Singapore Airlines
Even in the basic economy seat category, Singapore Airlines will likely always stand out, but currently, the airline provides a number of relatively modern cabins on its A380 aircraft. The new seat in business class is only somewhat better than the previous one.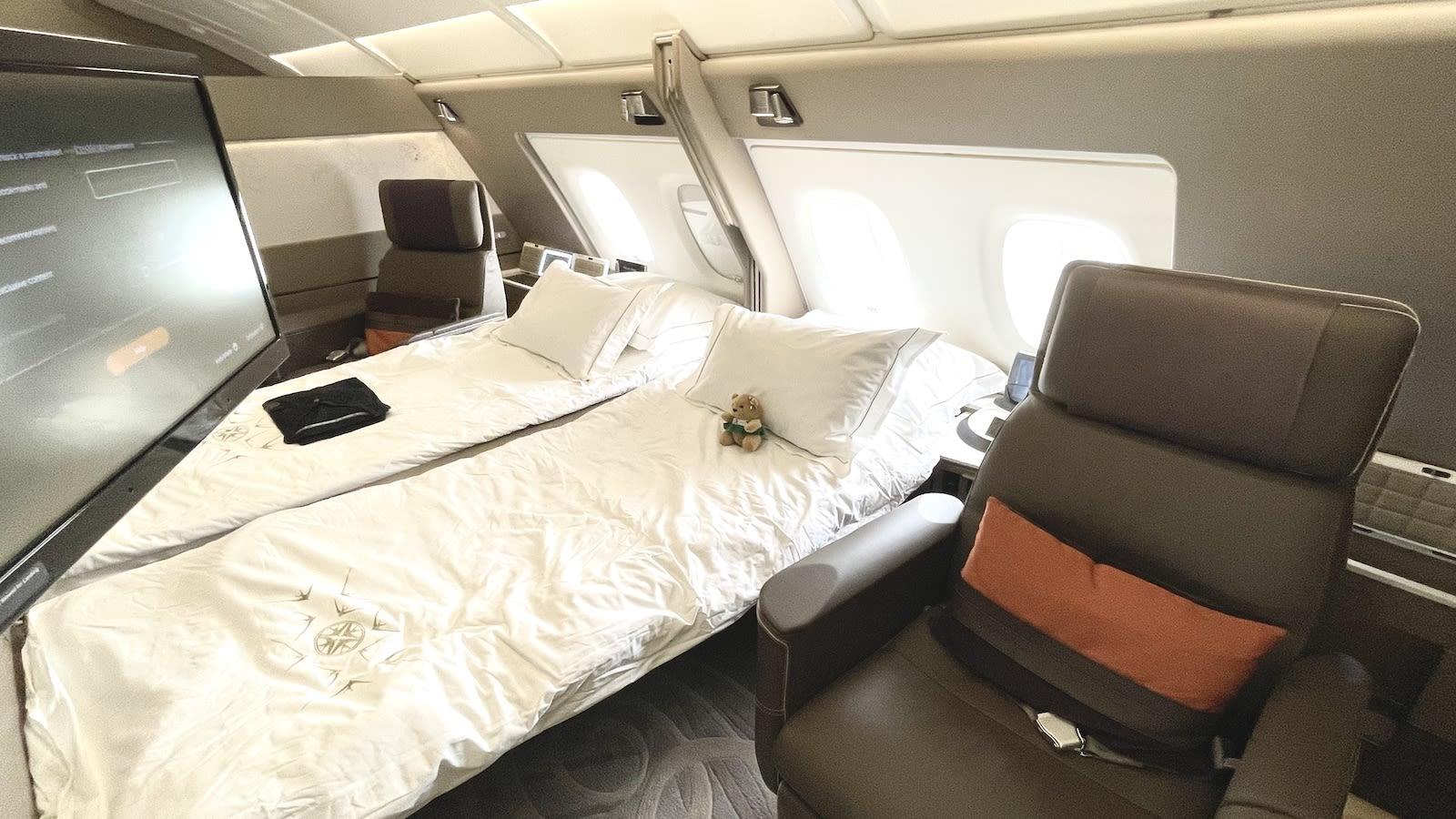 Image: Singapore Airlines bring the ultimate luxury in first-class flying with its new, private cabins.
The cabin is lovely, the seats are roomy with well-designed controls, and there is plenty of privacy (despite the lack of doors). Furthermore, all of the centre seat pairs can be converted into a double bed for couples that travel together.
Etihad Airlines
Before you doubt this ranking on our list, you should know that Etihad Airline's current, and most popular long haul business class seat, is a staggered arrangement that has been modified somewhat and that these business class seats can alternate between being closer to the windows and closer to the aisle. What sets Etihad's Business class seats apart from others, are the well-designed seat functions, stylish finishes, the amount of privacy and the overall space.
British Airways
When British Airways in 2019, switched from a product it had for almost twenty years to a brand-new reverse herringbone seat with a door, it made a significant improvement to its business class hard product, and therefore deserves a spot on our list of the best airlines for business class seats. These seats are pretty comfortable, and what sets them apart is that they feature a door for extra privacy during a long haul.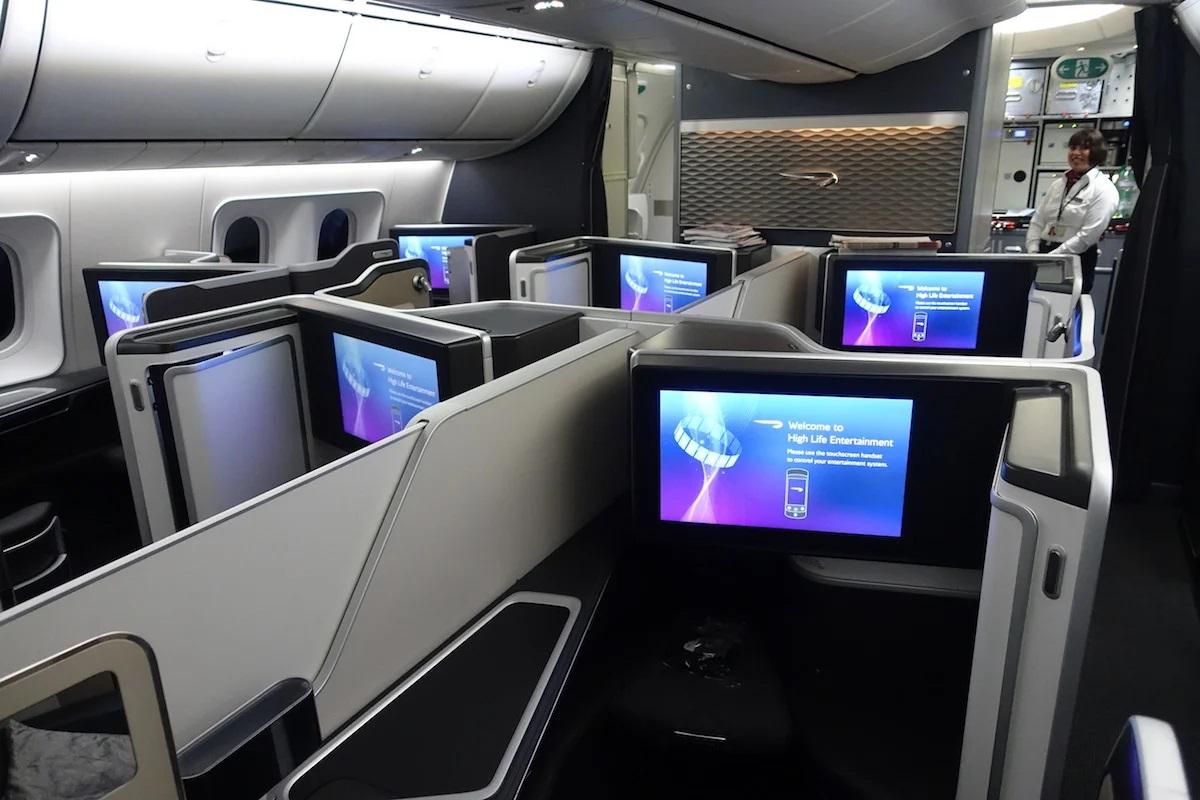 Image: British Airways' first-class and business-class seats are designed for comfort and relaxation during long-distance flights.
To conclude: your personal preferences ultimately determine what you consider to be the best business class seats in the world, but the above list above should provide you with a clear indication as to which airlines are truly exceptional, to ensure a very comfortable trip.