20 Travel Hacks to Know in 2023
Now that the world has returned to normal, it is once again possible to jet off on your next holiday and enjoy sipping cocktails on sunny beaches or go skiing in the mountains. There is nothing as refreshing as an exciting holiday somewhere you've never been before, but a few small things can make all the difference on your next trip, so here are 20 travel hacks you need to add to your travel planning checklist!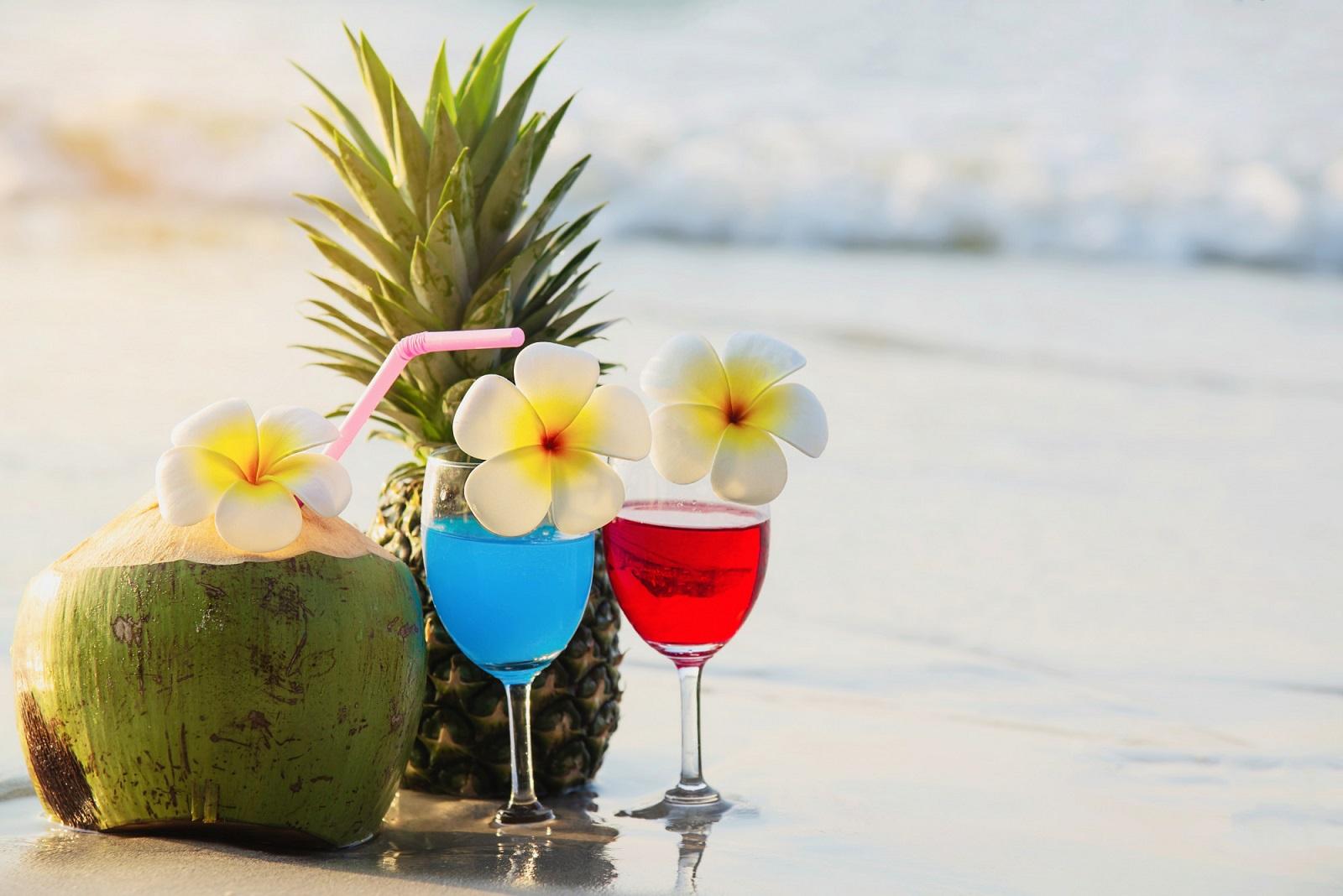 Image: The Perfect Tropical Cocktails for Your First Day on the Beach
Ways to Make Your Money Go Further
1. The first and most important consideration for most travellers is how to get around on a budget, and thankfully, there are now many ways to be a financially savvy traveller. The first tip is a tried and tested one and has multiple uses. If the city you are visiting has free digital guides to download, this will definitely be worth the time, as this can guide you towards an endless list of attractions and budget friendly spots you don't want to miss out on.
2. When travelling on a budget, there's nothing better than making use of completely free activities, and this is one of the best travel hacks to remember. From taking a walk in your local park to complimentary sample tastings at farmer's markets, this is one of the best ways to authentically experience the city you are visiting. A simple Google search including free activities and your location is all that's needed to ensure you can fill up your itinerary with tons of fun and free things.
3. This next travel hack will be incredibly handy if you are looking to truly immerse yourself in the culture and vibe of the place you are visiting. Longer stays are always better, but in this case, Airbnb's and hotels can easily cost a fortune. There is an easier way to fund your holidays though, and the secret is to rather look for short term apartment rentals in the city you are planning to visit, as 2 months in an apartment will certainly be easier on the pocket than 2 months in a hotel. Not only will this save you some bucks, but having your own space is also a great way to make the most out of any holiday.
4. It's important to ensure you have at least one big meal a day, but choosing this time wisely can end up saving you huge amounts of money as many restaurants offer excellent lunch menus at a fraction of the cost of dinner service.
5. Another great budget travel tip is to rather opt for public transport. Sure, after a long flight, a private taxi to get to your accommodation will be an essential, but during the rest of the trip, public transport will be a much cheaper way of getting around, and as an added, benefit, this will also give you a much more authentic local experience.
6. We all want to see the sights while travelling right? Well, this doesn't always have to cost a fortune, and this is why it's important to plan your trips so you can stay a few days and make use of multi day passes. Whether it's at a buffet restaurant, an amusement park, a museum or the train, multi day passes offer incredible value.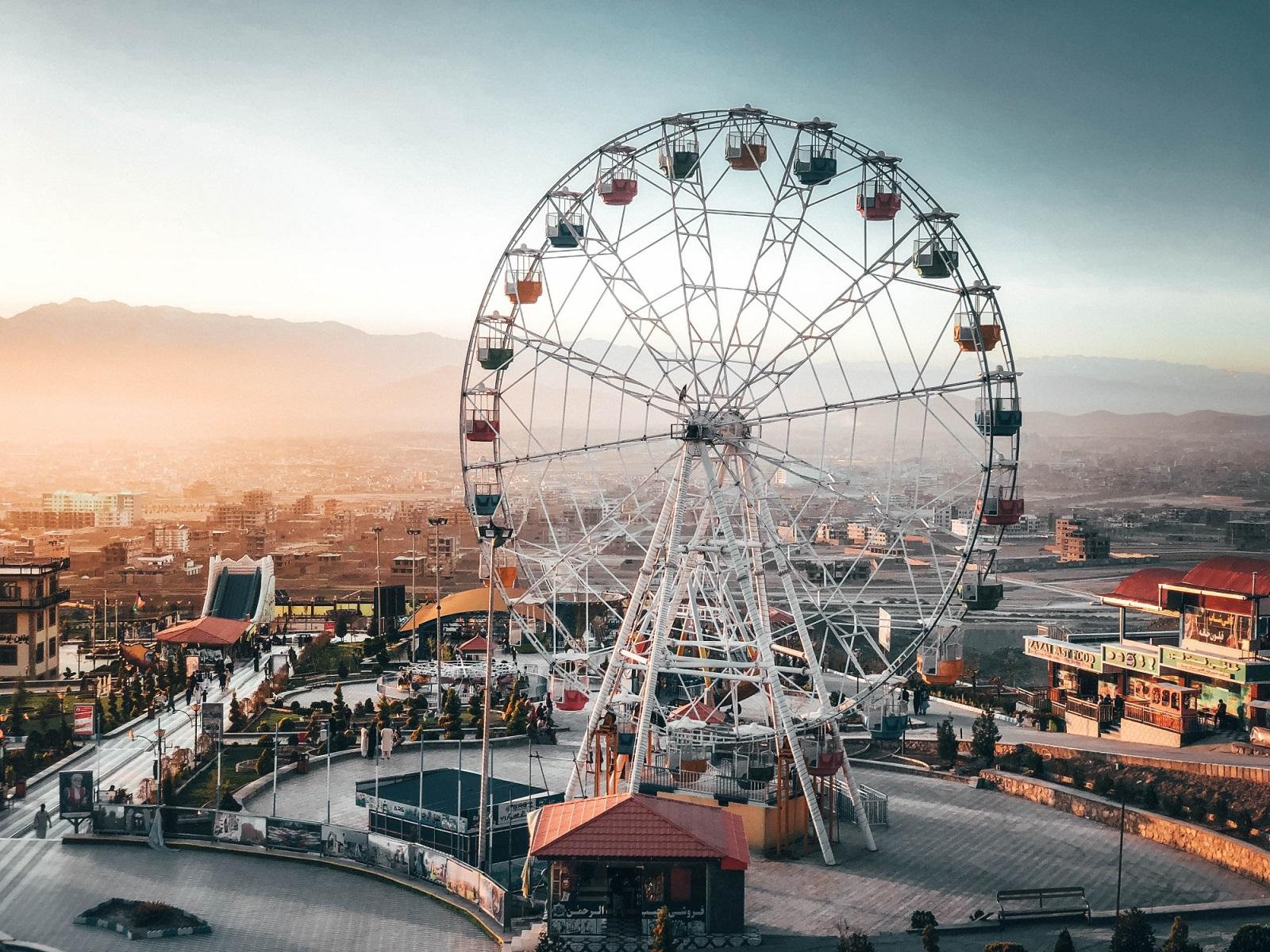 Image: One of the Many Exciting Amusement Parks and Rides You Can Get Multi Day Passes for
7. One of the best holiday activities is to wander around markets and shops, but this is where one single skill will be invaluable to ensure you can enjoy incredible deals. Markets, shops and street vendors will often be willing to negotiate better prices, and you might be surprised to find how far haggling can get you.
8. Even with meticulous planning, it's not always impossible to take everything you need with you, and it's not uncommon for travellers to buy a few necessities in their holiday city, but for money saving's sake, one thing that you should always have in your travel bag is a universal charger adapter. Most countries have plugs that differ, so being sorted will take a whole lot of stress off your shoulders.
Getting Ready To Take Off
9. There are a few ways to get the best out of a trip, and the 8-week rule is definitely one of these. Studies have shown that the perfect time to book a flight is exactly 8 weeks beforehand, and any later than this, prices start increasing.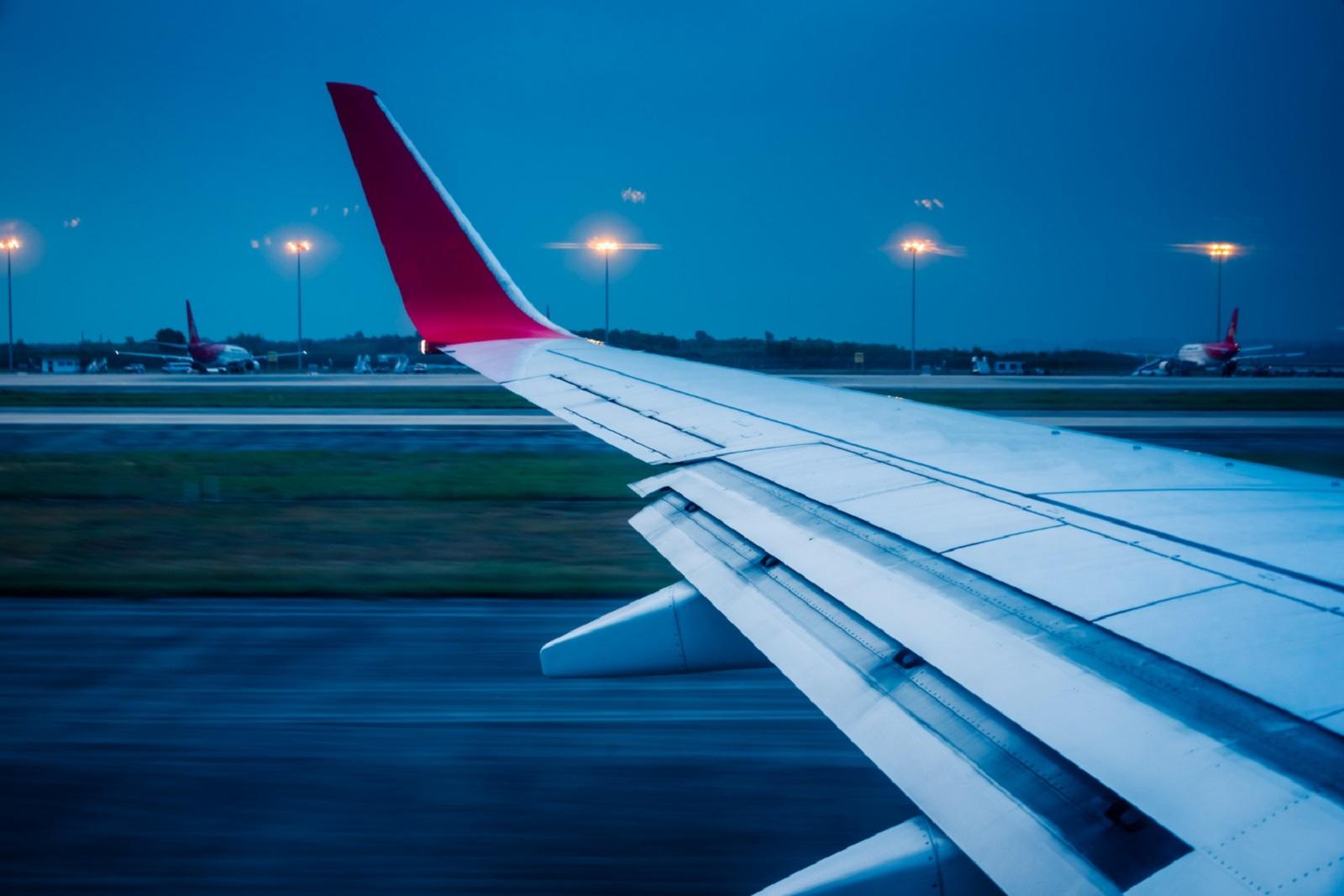 Image: Imagine Seeing This Gorgeous View as Your Plane Takes Off
10. Another crucial part of travel planning lies in making sure you are ready to mingle when landing, and this includes having your destinations currency on hand. It's never a good idea to change your currency at the airport, since they are known for having atrocious exchange rates, and deciding to exchange your currency beforehand at your bank can save you a significant amount of money.
11. Getting in touch is very important when travelling, but in our modern age, this is easier than ever. Rather than opting to pay for connection, it's much easier to simply look for the tons of restaurants and places in and around the airport that will have free Wi-Fi.
12. The last hurdle before getting on the plane is fitting everything into your suitcase, and since airlines have very strict weight policies and no one wants to pay extra for their luggage, the golden answer to this is to make full use of your carry on and take as many items in your hand luggage as possible.
Travel Like A Pro
13. One of the best ways to really experience the place you are visiting and not end up spending a fortune is to try and act like a local. Avoiding touristy places and opting for local fresh produce and stores will save you some bucks and really give you an authentic feel of your destination.
14. A super travel hack for the modern traveller requires some labour in return for travel perks, but rest assured, this is not something you will mind doing. Many people travel all over the world for a fraction of the cost by signing up to pet or house-sitting services, and this is a great way to avoid the cost of accommodation. Trusted Housesitters is one good website to remember!
15. Whether you choose pet sitting, hostels or long-term rentals, accommodation is one of the biggest expenses of any trip, and one of the biggest travel hacks is to spend less of accommodation by staying in backpackers or other traveller friendly options. This is the best way to ensure you will have the money to actually go do and see things.
16. Modern technology has revolutionised connectivity all across the globe, and the best way to fund your travels is to work while travelling. This is possible with the vast number of remote work options currently available.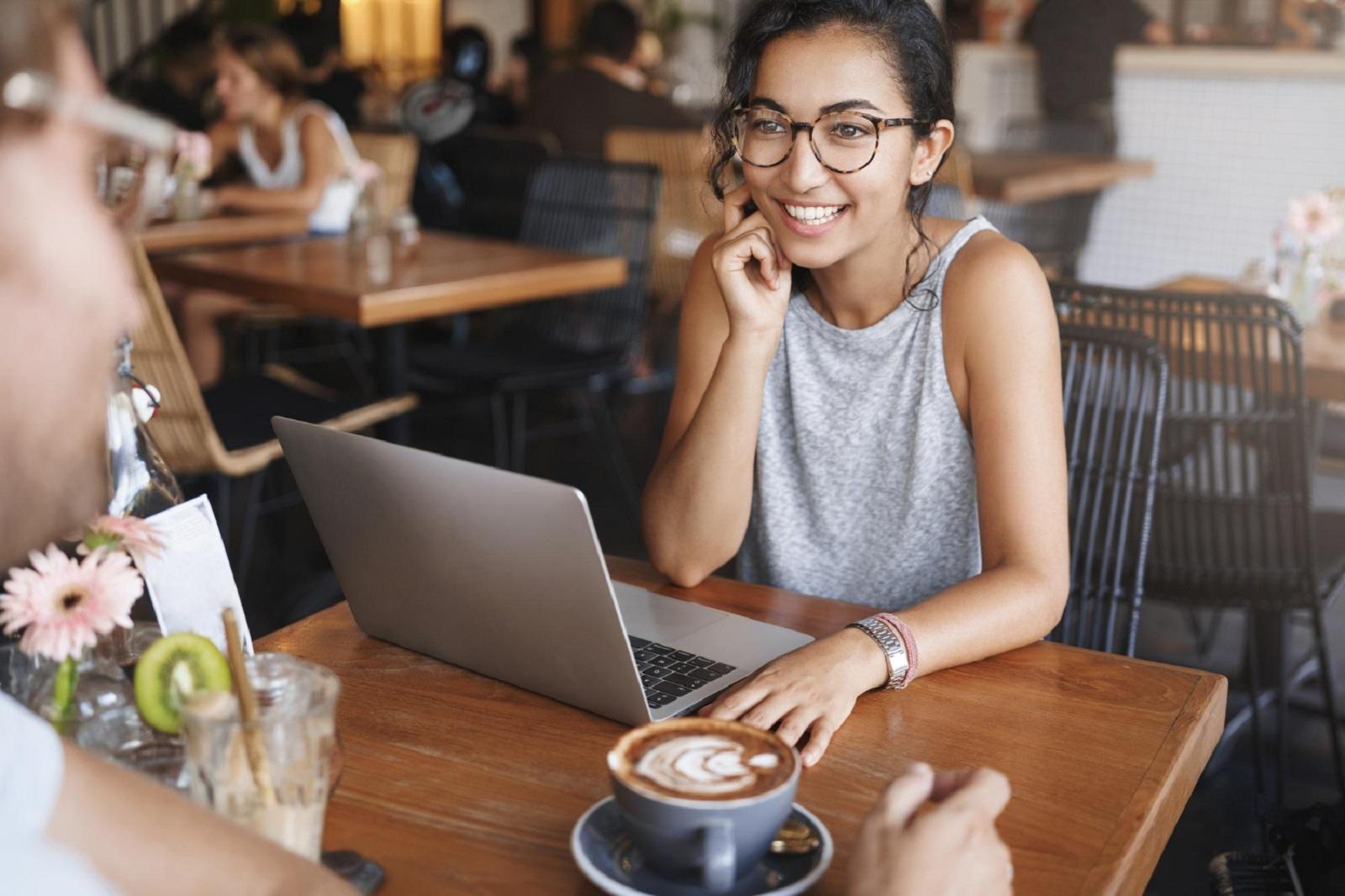 Image: The Perfect Little Coffee Shop Where You Can Spend the Day Working on Your Computer
How To Plan
17. Proactive planning is the key to a successful trip, and a great travel hack is to set up flight alerts for your destination. This has managed to save travellers tons of money by notifying them when the best tickets are on sale.
18. Checking all your options is essential, and very often, travellers will find that booking on less popular travel sites can save them a significant amount of money. Just remember to always confirm the legitimacy of the site before any purchase!
19. The time of day matters as well, and as a general rule, booking flights in the afternoon often ends up being quite a bit cheaper. You should also never fly on Tuesdays and Sundays, since these days are always more expensive.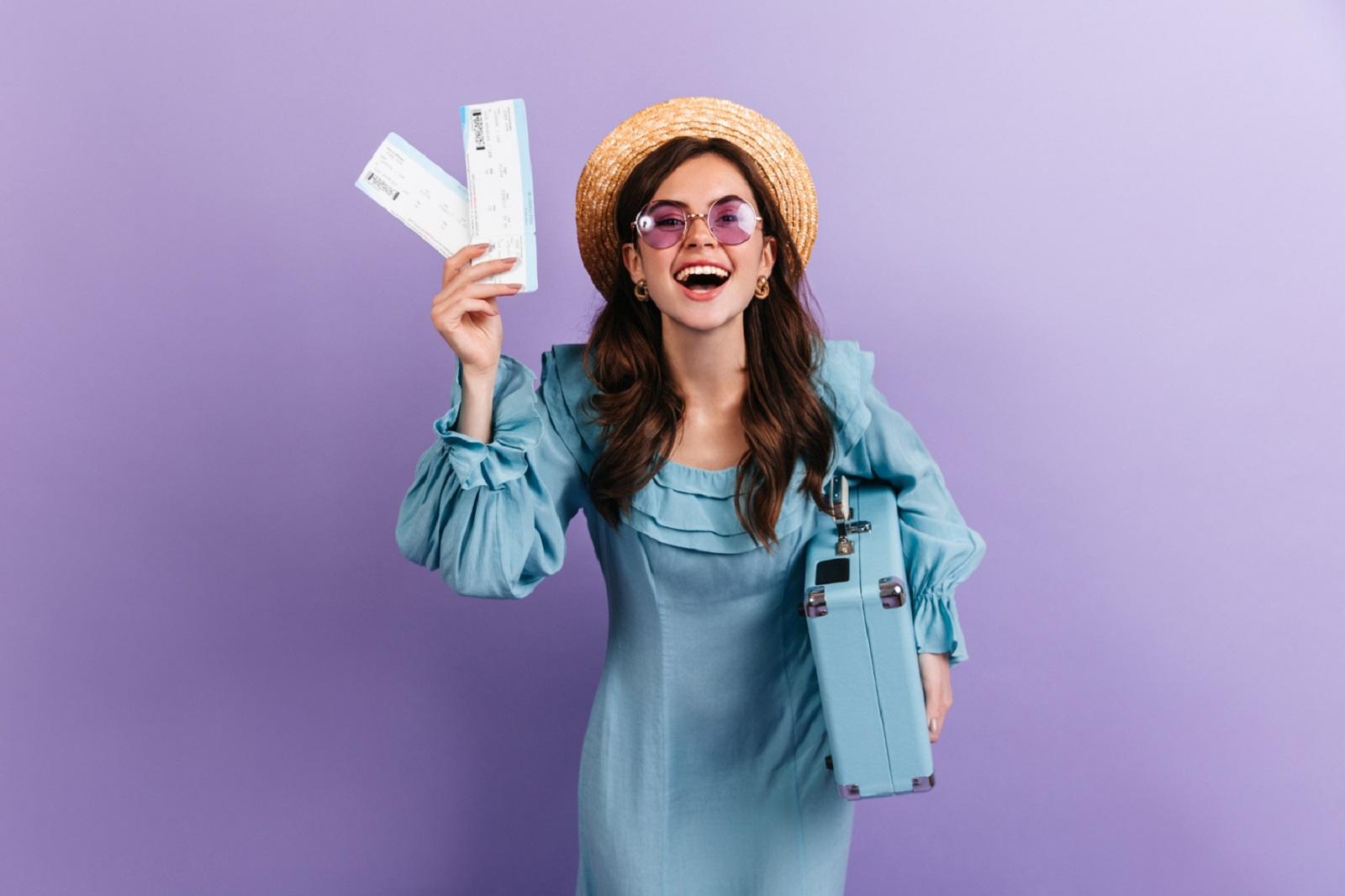 Image: Imagine This Level of Excitement with Bags Packed and Boarding Passes Printed for Your Next Holiday
20. Last but not least, use technology to your advantage to plan the best possible trip. Airline companies tend to track browser cookies, and repeated searches will push prices up, so clearing your cookies or going incognito when buying tickets will definitely get you the best deals.
Whether you have a long list of countries stamped in your passport or are embarking on a travel journey for the first time, these travel hacks will definitely come in handy. Now that you are ready to get in the holiday spirit, these hacks will ensure your 2023 travel plans can start taking shape.