The executive club lounge at Amari Bangkok, known as Club Siraa, can be found on the ninth floor, open from 6am to midnight for your convenience. This executive club lounge, catering to business and leisure travellers, offers three food and beverage presentations daily, including:
Breakfast is offered from 6am to 10.30am
A snack bar is available from 11am to 4pm
Happy Hour is provided from 5pm to 7pm
This executive club lounge welcomes families. They do ask that children under the age of twelve be accompanied by an adult at all times.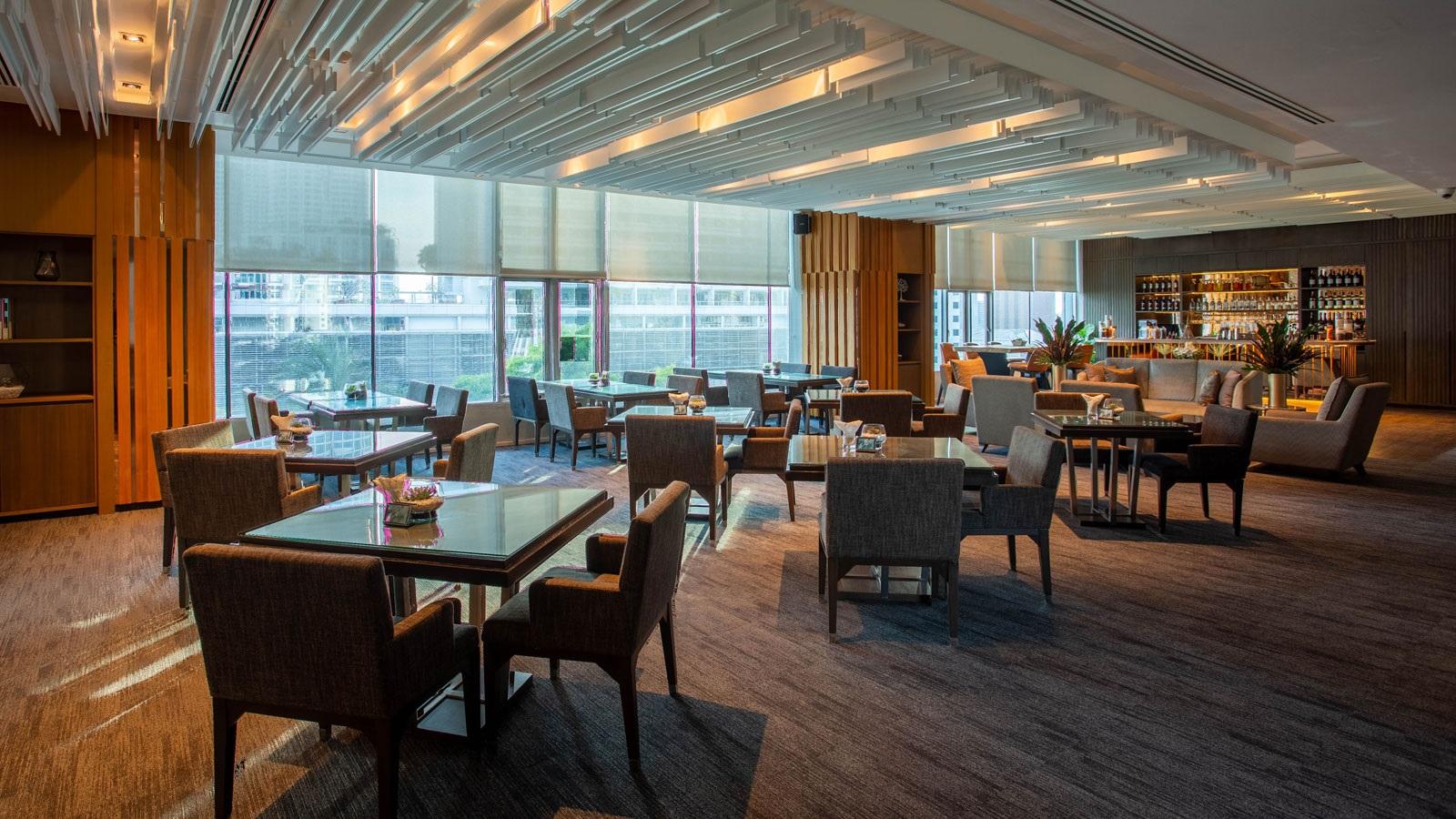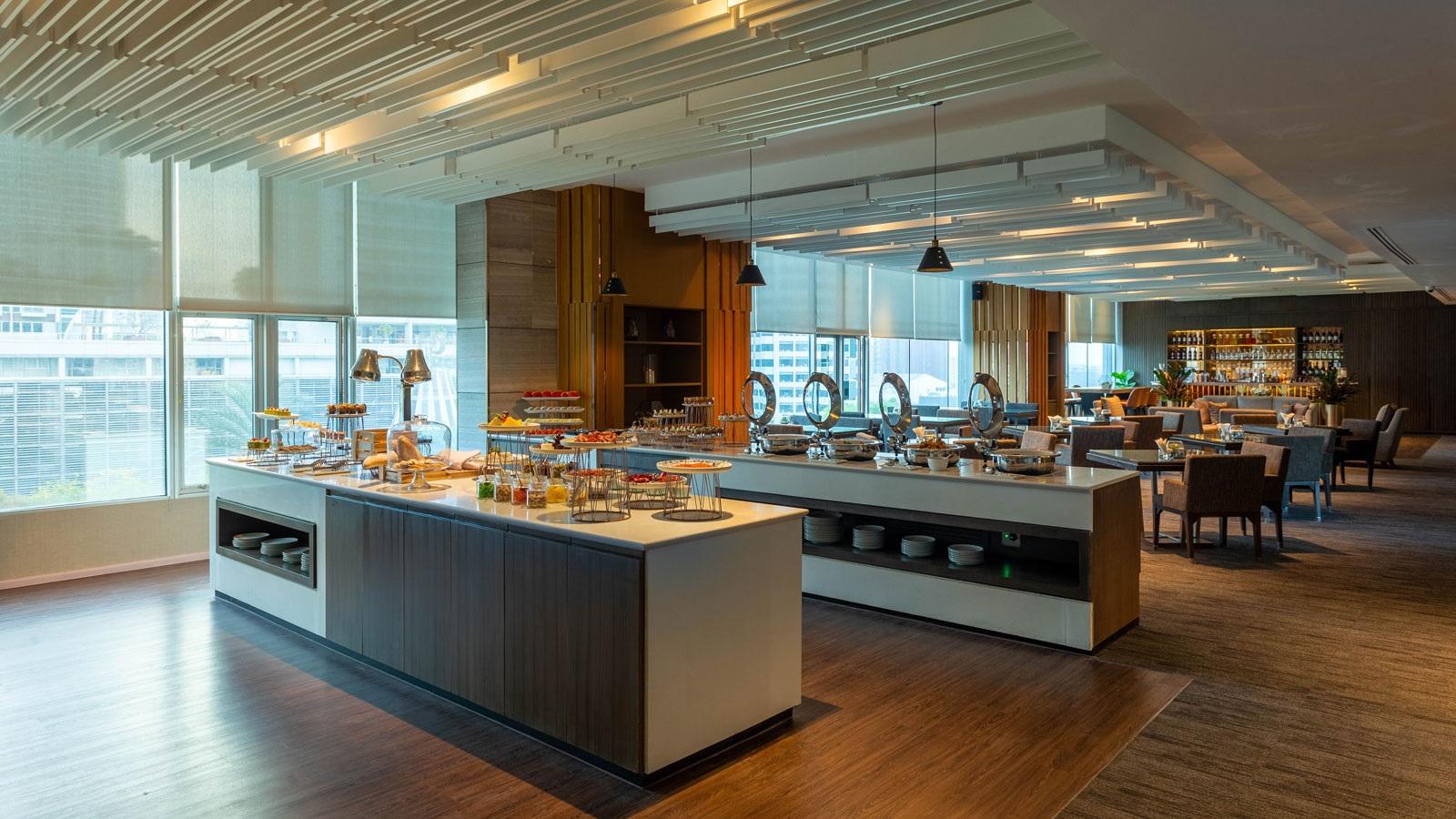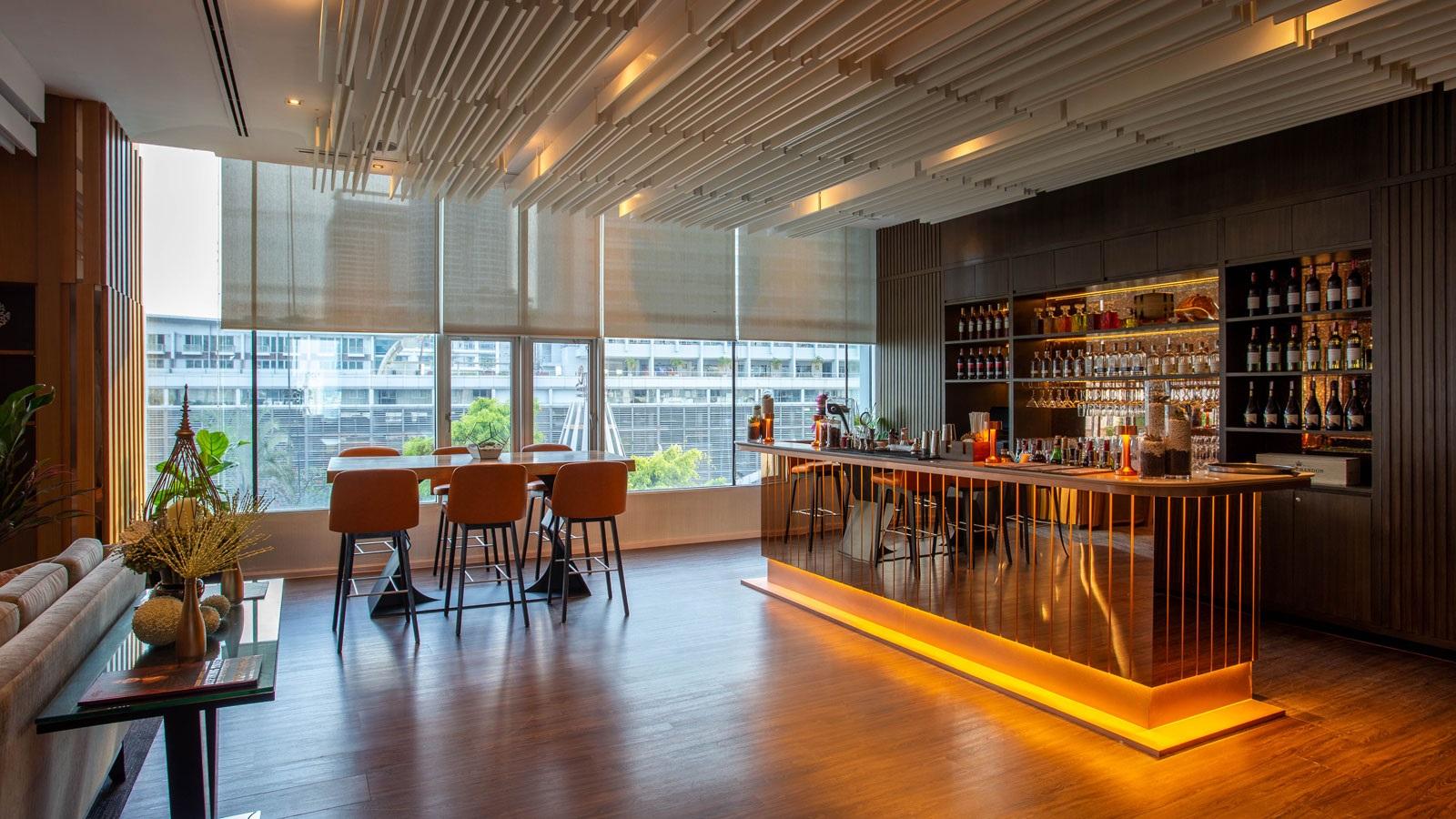 This is an exclusive access executive club lounge offering complimentary access to guests staying in Amari Bangkok club level guest rooms and suites.
Exclusive Access with Private Check In Services
Enjoy the convenience of a private check in service on arrival at Amari Bangkok from 7am to 9am. This is just one of the first class guest services you enjoy when staying in one of this hotels club level guest rooms or suites. The executive club lounge offers exclusive access to ensure the ultimate in comfort with an elevated guest experience.
Start your day with a relaxed buffet breakfast in the executive club lounge, the perfect way to prepare for a day of exploring the sights or back to back business meetings. There is a snack bar available throughout the day, ideal when reading your book or wanting to check your emails. There is also the convenience of all day coffee and tea, along with evening drinks.
Modern with Spectacular Views
The executive club lounge at Amari Bangkok offers comfortable seating with plenty of room to spread out with your laptop when preparing for an important meeting or simply checking your emails. The spectacular views can be enjoyed through the floor to ceiling windows, as plenty of natural light flows into the lounge area.
Relax in the plush sofas, sit at the bar and sip your evening drink, or enjoy a snack in the dining area. This is a spacious and modern executive club lounge with two large food islands that is offered buffet style throughout the day. It is the perfect place to work, relax or meet with colleagues or friends.