Chatrium Hotel Riverside Bangkok offers a thirty sixth floor executive club lounge, offering spectacular views. This executive club lounge is open daily from 11am to 7pm, offering three complimentary food and beverage presentations daily. These food and beverage presentations include:
All day refreshments throughout the day from 11am to 7pm
Afternoon tea is available from 2pm to 4pm
Evening canapés and alcoholic beverages are on offer from 5pm to 7pm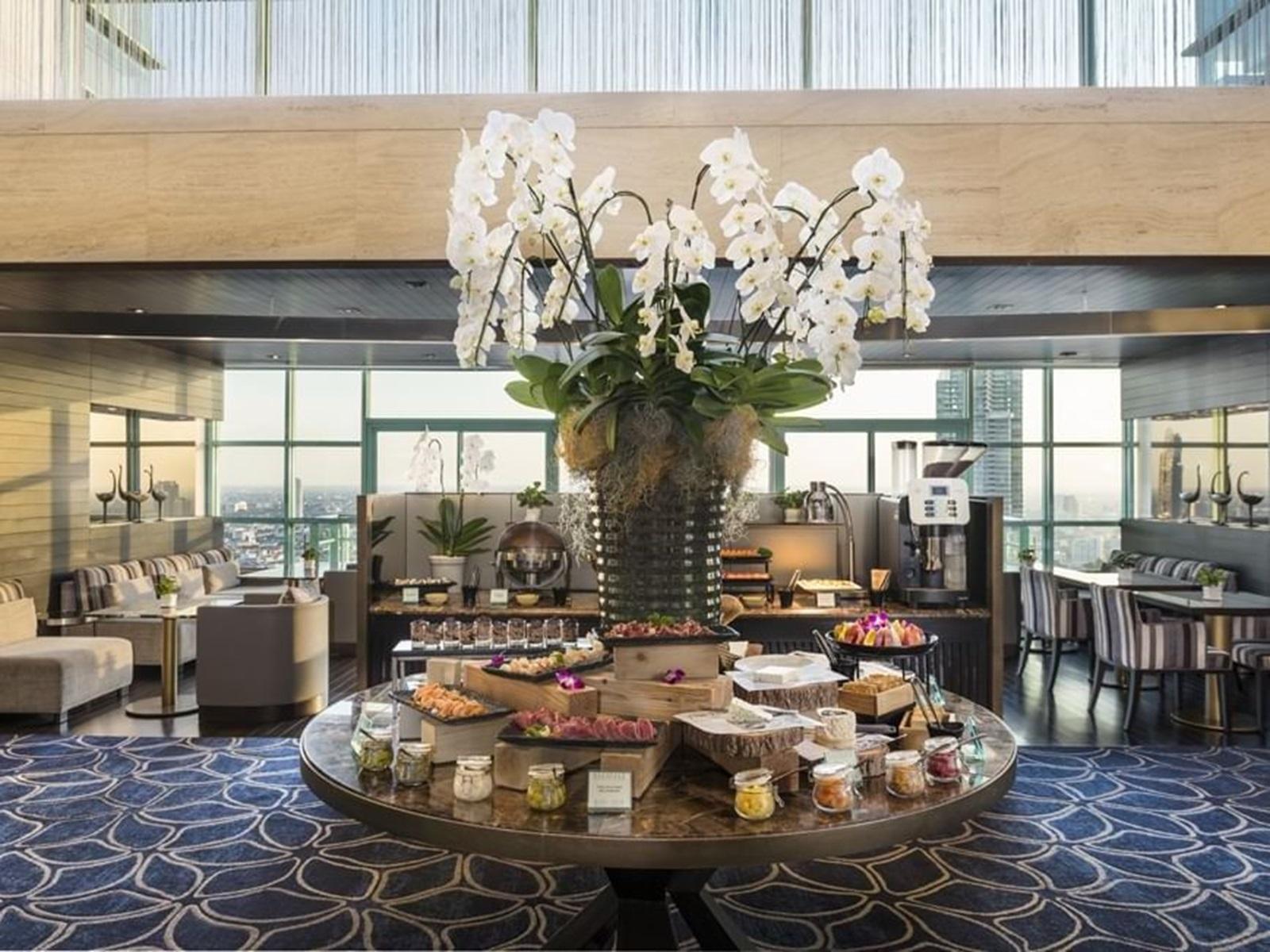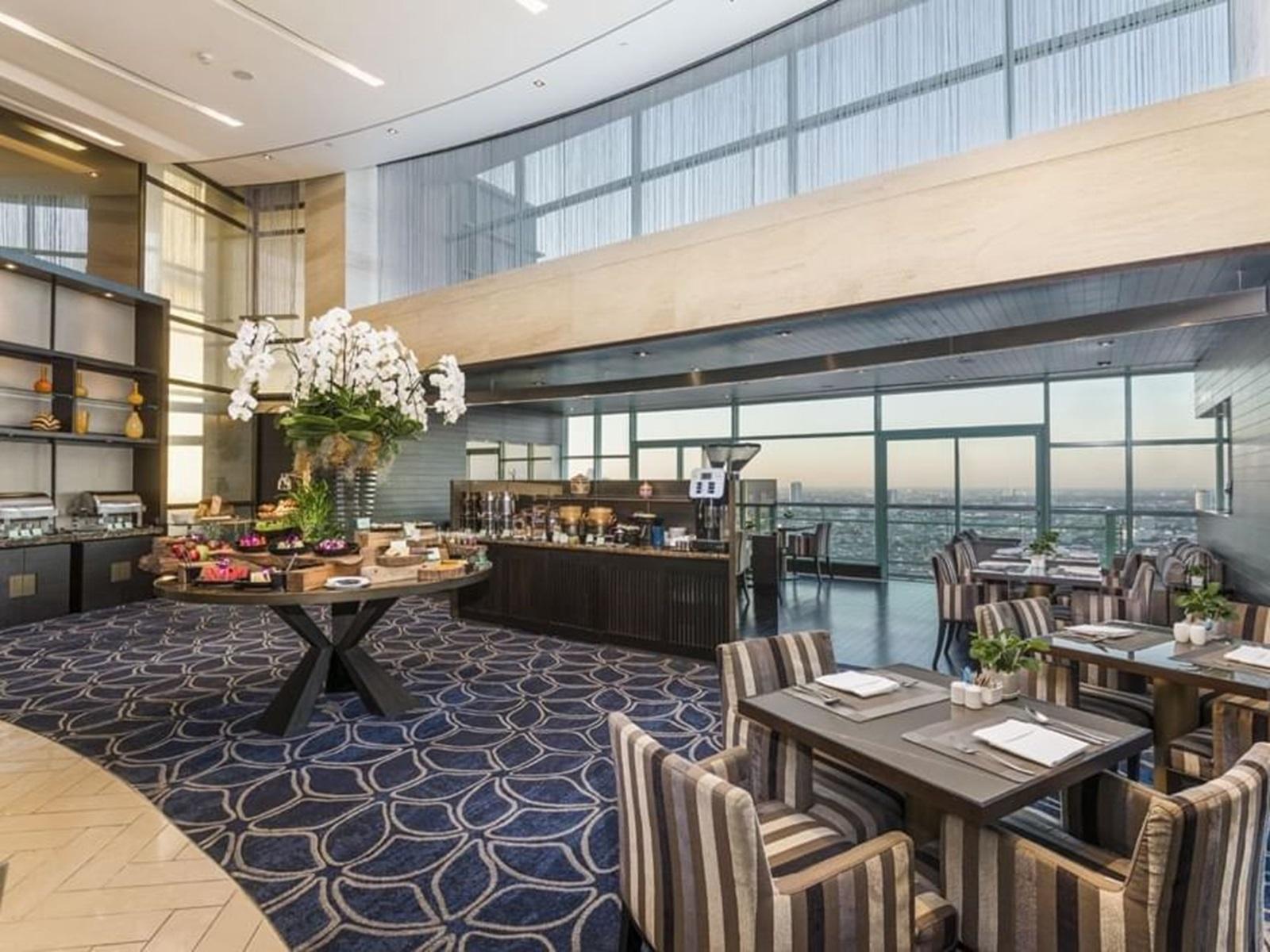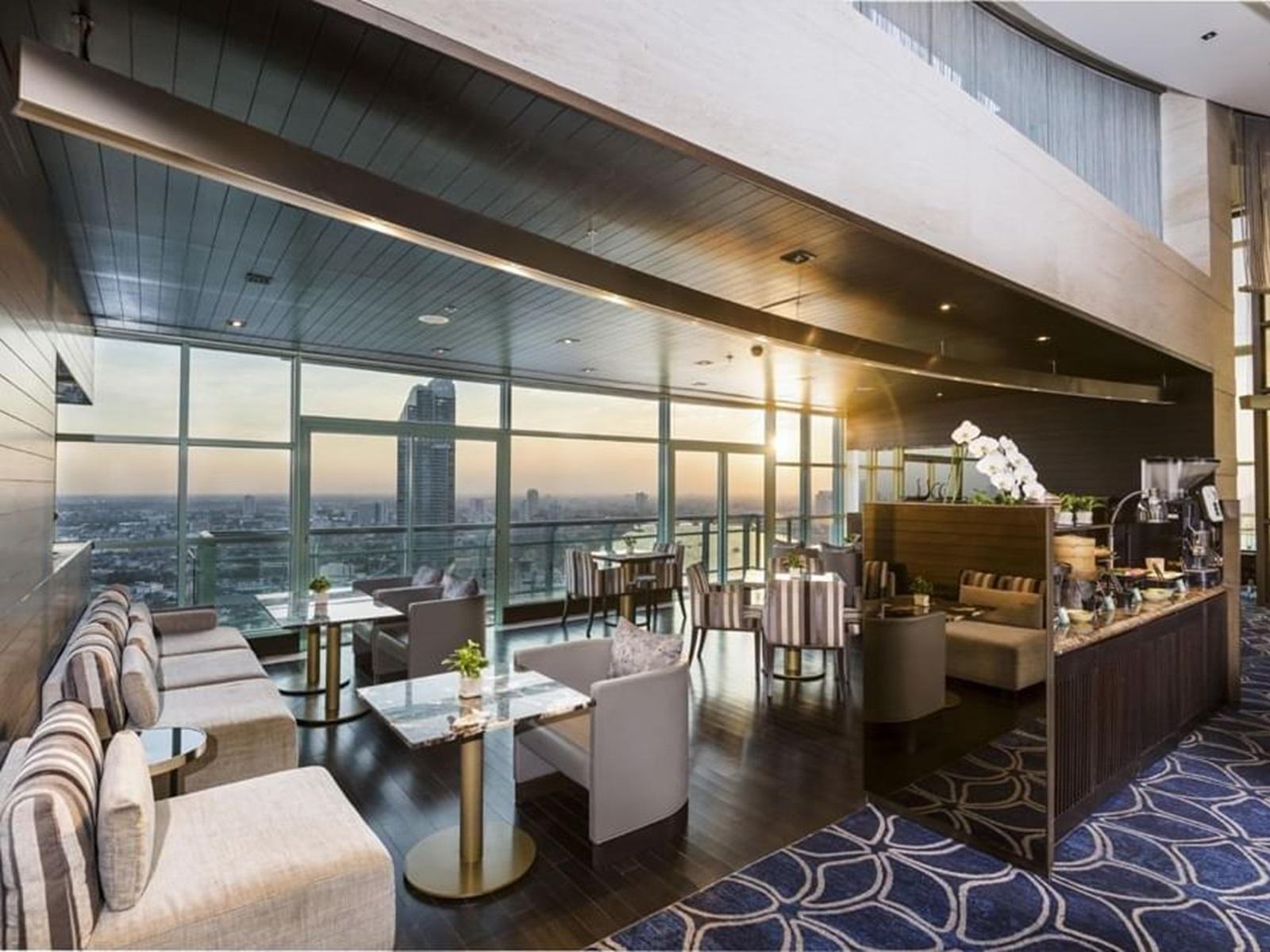 The executive club lounge at Chatrium Hotel Riverside Bangkok caters to business and leisure travellers staying in any of their club level guest rooms and suites.
Delicious Food Selection in Double Volume Executive Club Lounge
This executive club lounge is designed to provide club level guests with a first class guest experience from when you first arrive and take in the spectacular views from the double volume floor to ceiling windows. The sheer size of these windows fill the space with an abundance of natural light, making it the ideal place to check your emails or read a book.
The food on offer is all freshly prepared by the team of expert chefs with afternoon tea providing you with sweets, coffees, teas and a choice of sandwiches, while evening canapés include light snacks, hot canapés and alcoholic beverages. Relax on the plush chairs to work, relax or meet with colleagues or family.
Professional and Attentive Team
The executive club lounge at Chatrium Hotel Riverside Bangkok is designed to provide you with a top quality guest experience from the centre table that is overflowing with freshly prepared delights to the large food counter that is brimming with everything you can imagine. They also cater to dietary requirements, let the team know.
The executive club lounge also offers an extensive drinks menu in the evenings, combined with a professional and attentive team who are on hand to assist you with your guest requirements, whether you want to book a treatment in the on-site spa or a table at one of the in-house restaurants. All food is offered buffet style and you have the choice of comfortable seating or dining room seating, based on how you want to use the lounge area.