Famed for its unique position on Sheikh Zayed Street, overlooking a magnificent waterfront area, Anantara Eastern Mangroves Abu Dhabi Hotel is the perfect destination for the visitor that expects luxury and high levels of service. It offers its guests a wonderful retreat where they can relax after a busy day in Abu Dhabi, or where they can simply come to relax and break away from their busy schedule elsewhere. When guests feel relaxed and even lazy, a stroll along the promenade, or swimming in the waterfront region, offers the ideal respite, as does a relaxing visit to the award-winning spa.
Anantara Eastern Mangroves Abu Dhabi Hotel is situated close to the Abu Dhabi International Airport, which is only a 15-minute drive away, with ADNEC close by too. Airport transfer can be arranged by the hotel. Visitors should simply contact Concierge. Guests that arrive in their own transport, may use the free parking facilities at the hotel. Anantara Eastern Mangroves Abu Dhabi Hotel offers its guests a choice of 150 Deluxe Rooms, 66 Kasara Executive Rooms and 6 luxurious suites. Signature dining and an excellent conference centre leave a positive impression. Guests that expect commendable service and access to outstanding amenities, will not be disappointed when they stay at Anantara Eastern Mangroves Abu Dhabi Hotel.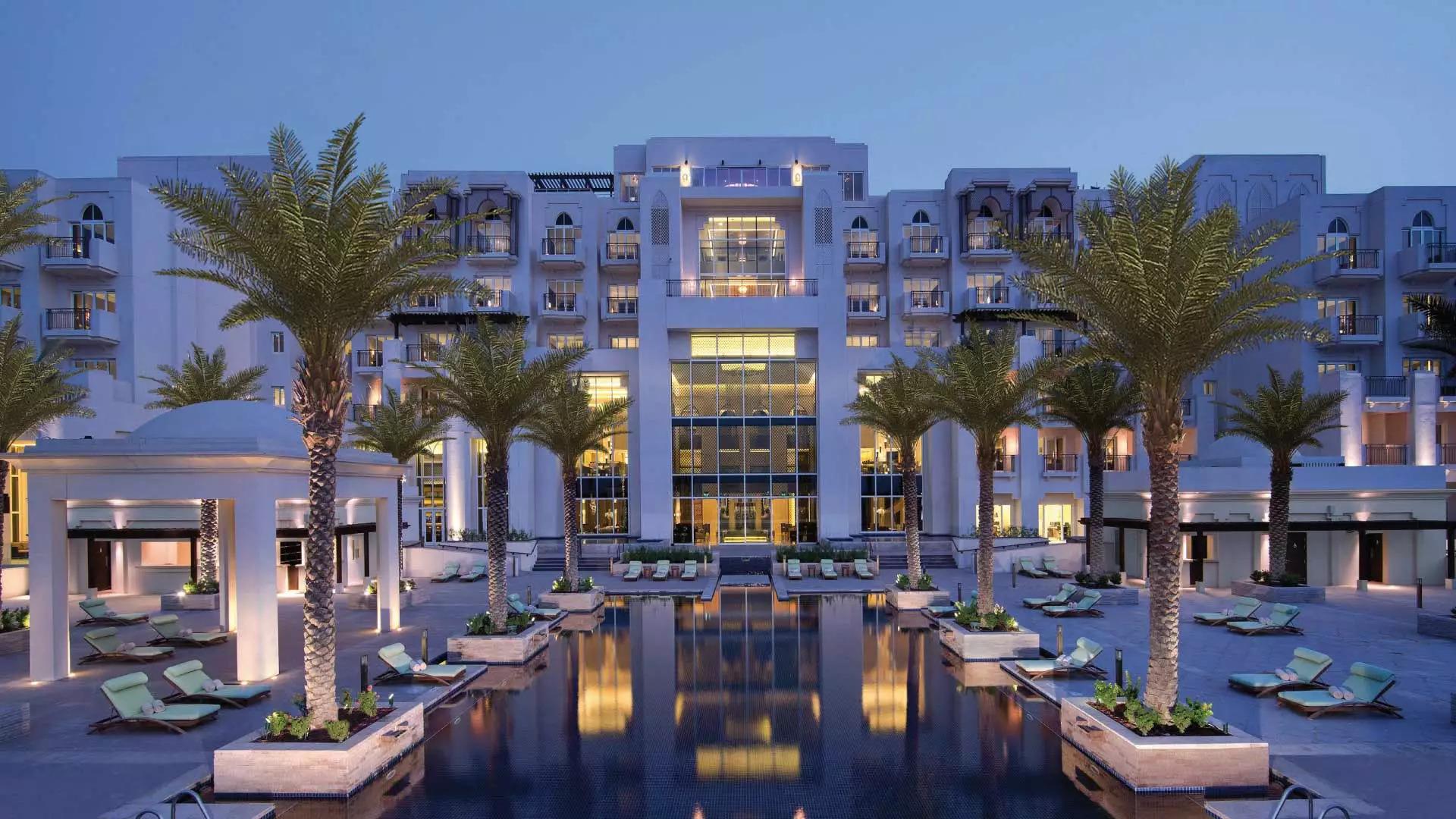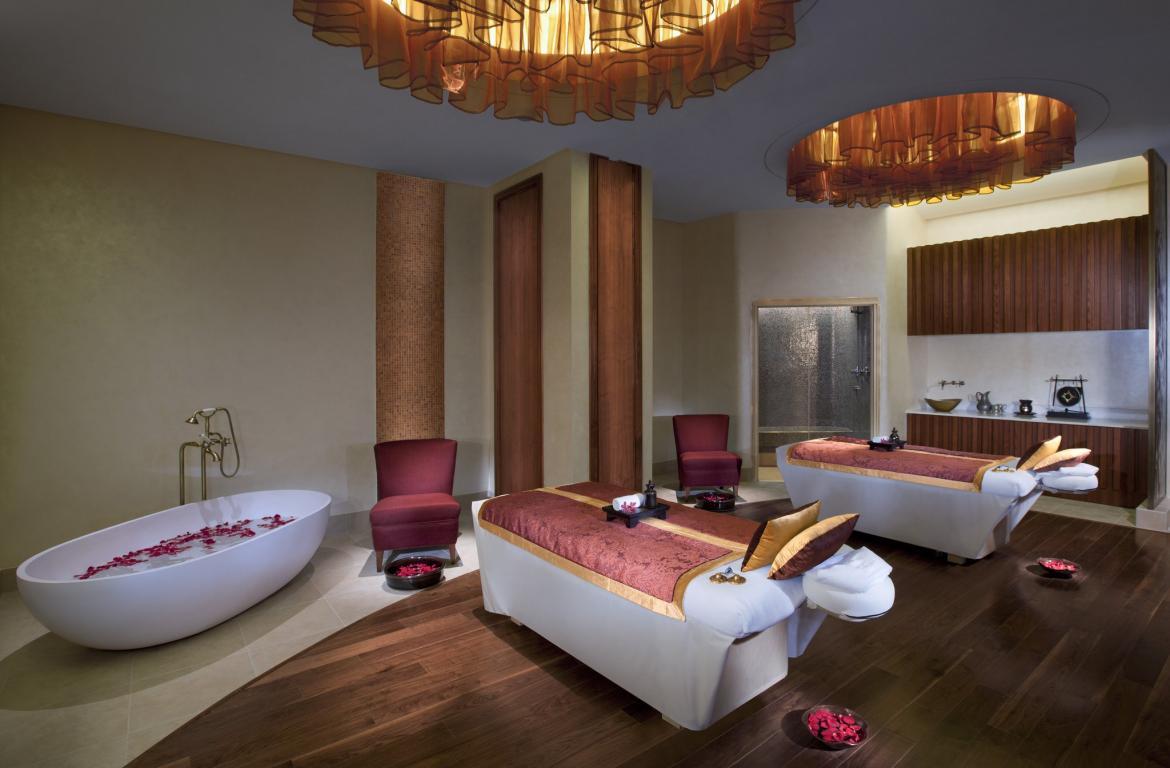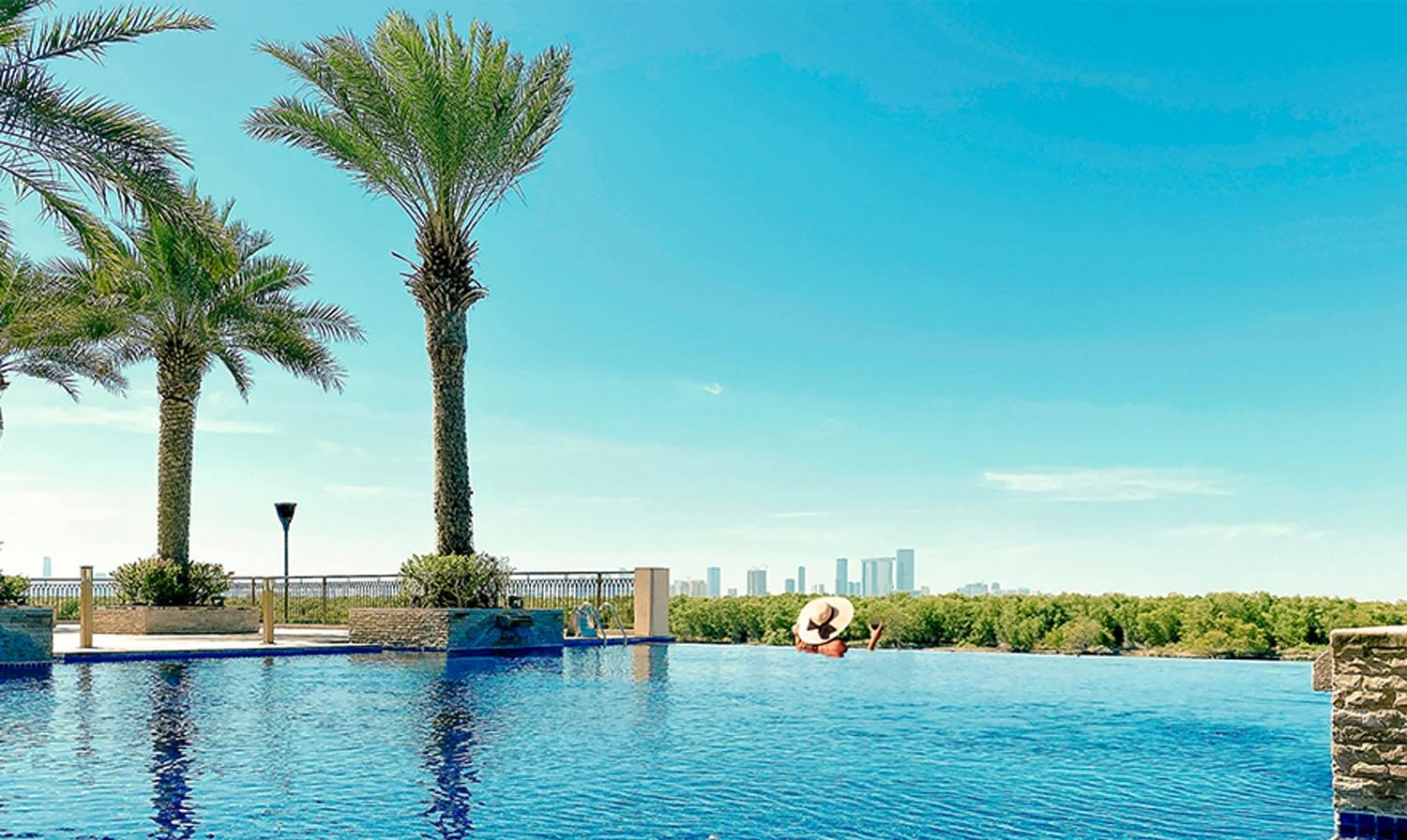 Why You Should Go There
Anantara Eastern Mangroves Abu Dhabi Hotel is within close proximity to a number of popular attractions, such as Mushrif Mall, which is only 2.8 km away, and Murjan Splash Park, which is 3.8 km from the hotel. Other attractions that visitors often have on their "to see" list, include Sheikh Zayed Grand Mosque and Al Wahda Mall, both of which are less than 7 km away. At Anantara Eastern Mangroves Abu Dhabi Hotel the guest is offered various opportunities to relax at a sparkling pool. Guests have easy access to the beautiful waterfront area where a choice of watersport activities can be enjoyed, as well as to nearby beaches such as Yas Beach or Saadiyat. Guests that want to stay in, have the use of the Infinity Pool that overlooks the mangroves. There is also a pool for the little ones.  
For memorable dining experiences and a great choice of cuisine, no guest ever has to leave the hotel. Mekong offers Chinese, Vietnamese and Thai cuisine, whereas Ingredients Restaurant offers choices from all around the world. Seating indoors is lovely, and so is dining on the terrace that overlooks the mangroves, the unique backdrop that lends a special appeal to this hotel. Further choices include Mangroves Lounge for Middle Eastern and International cuisine, and The Pool Deck for shisha and an assortment of snacks.
When you want to work out, the gym is the place to be. They even offer bootcamp classes for the serious fitness buff. The award-winning Anantara Spa offers a range of skin and body treatments and experiences that include hammam rituals, saunas and steam rooms. They also offer couples treatment and traditional Thai massage services. The spa is the perfect place to unwind and to relax at so that you can be ready and energized to face the world again.
Anantara Eastern Mangroves Abu Dhabi Hotel offers their guests excellent meeting facilities that range from intimate spaces and boardrooms to spaces that accommodate a large number of guests and delegates. The hotel is also a popular destination for weddings and other functions. Free Wi-Fi, a Tour Desk, great Concierge Service and friendly staff add to the hotel's allure for visitors.
Accommodation
At Anantara Eastern Mangroves Abu Dhabi Hotel the choice of rooms and suites ensures that the guest is treated to luxury at all times. These accommodations offer views of the city's skyline or the mangroves. Rooms are spacious and have sofas with flat-screen TV, tea/coffee makers and safety deposit boxes.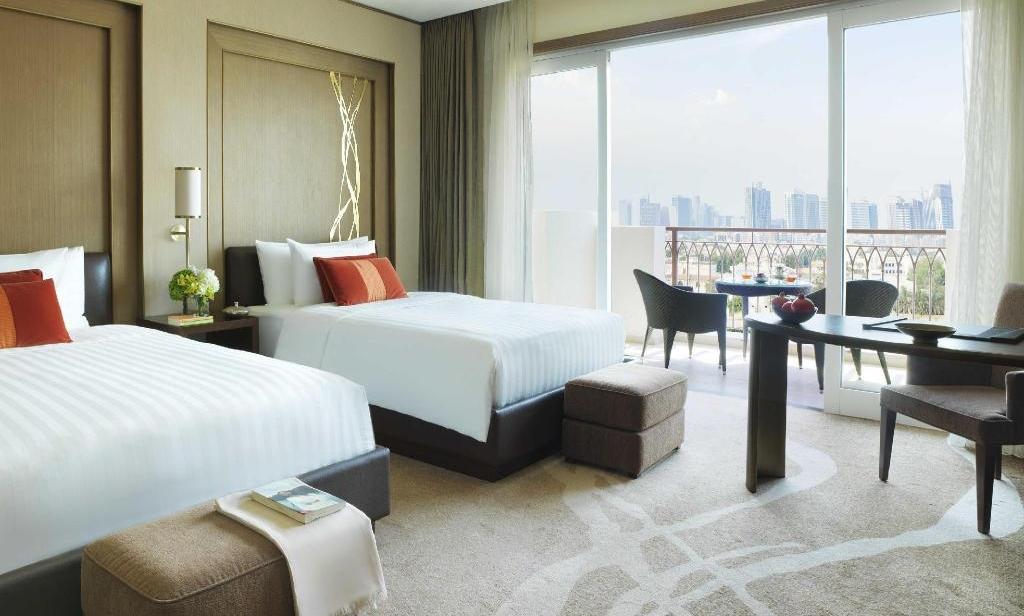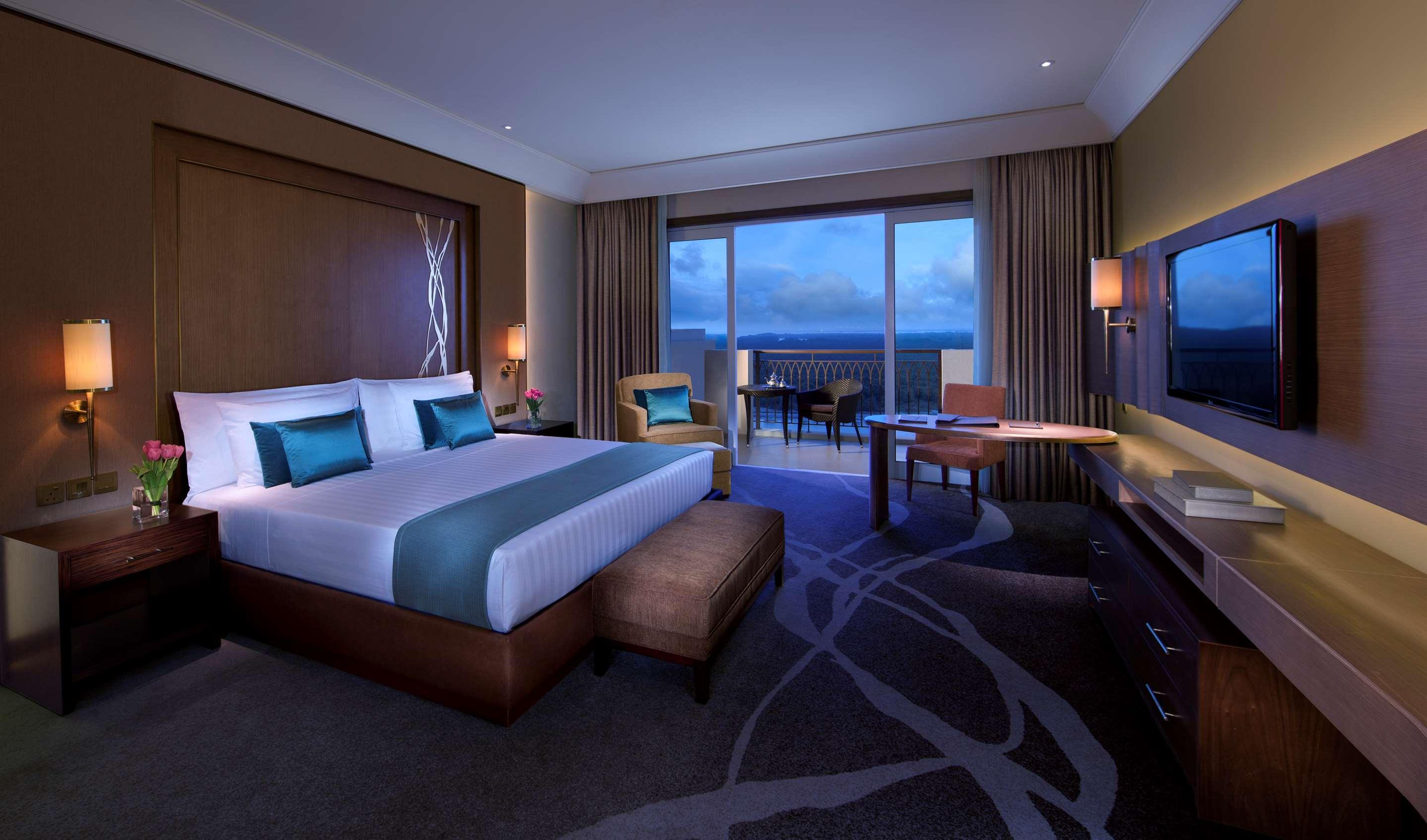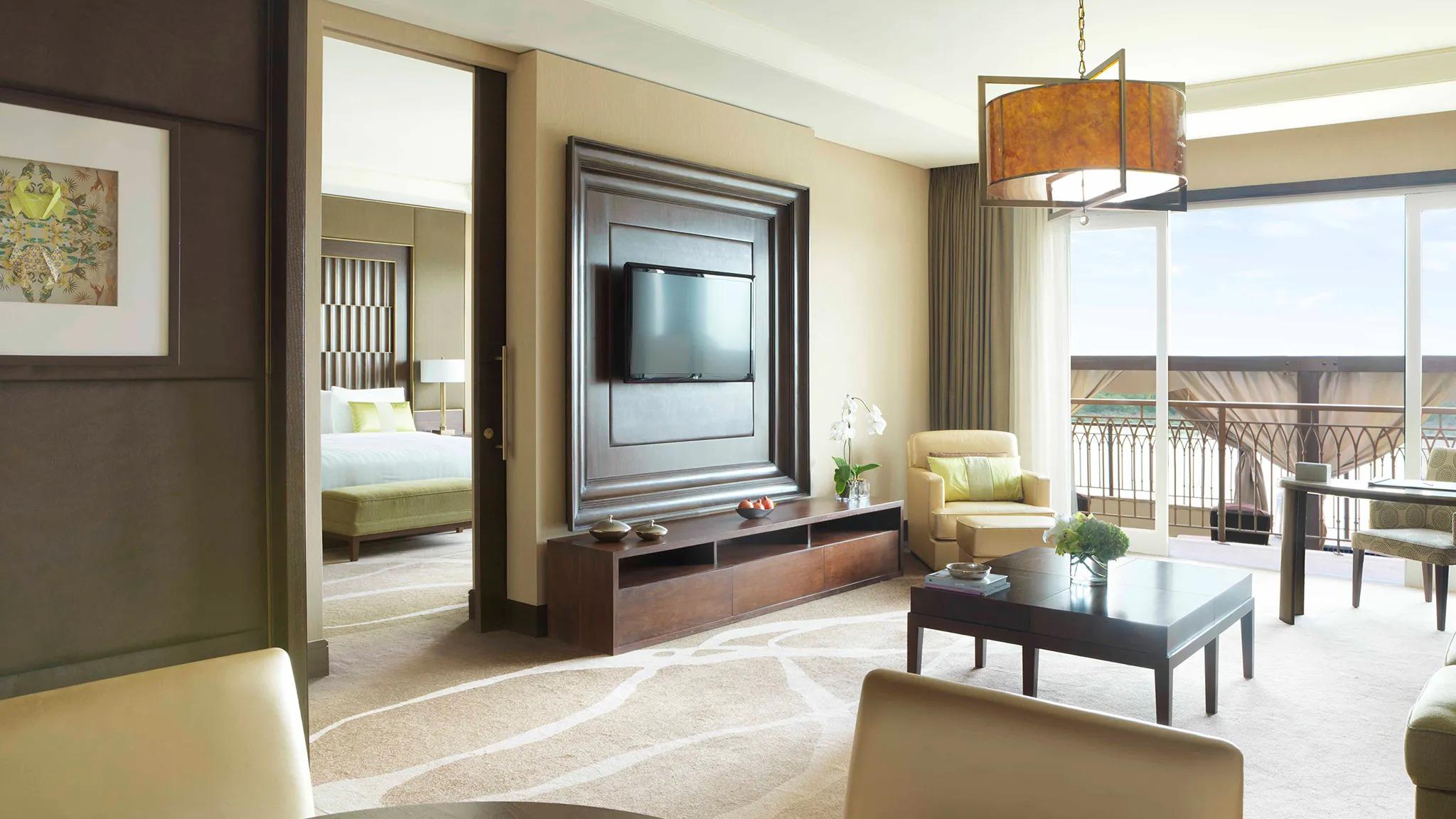 Different choices ensure that guests will find the perfect accommodation for themselves and their families. The Deluxe Mangroves Balcony Room is ideal for three people, and so is the Kasara Executive Balcony Room. Suites offer separate living rooms and more space. The Royal Mangroves Suite and Antara Mangroves Pool Suite are truly outstanding.
Executive Club Lounge and Kids Club
Anantara Eastern Mangroves Abu Dhabi Hotel has a great Executive Club Lounge, as well as a lovely Kids Club for families to let their children spend time at.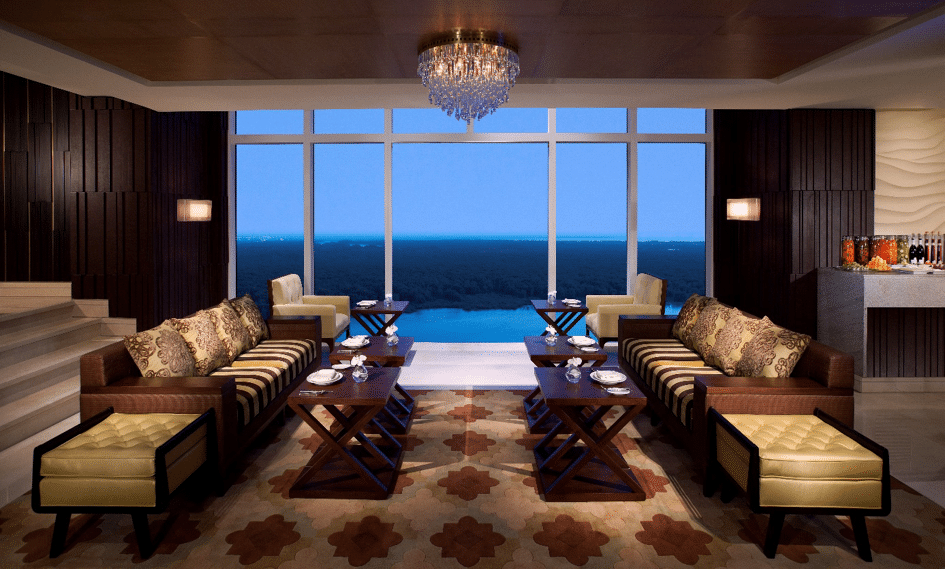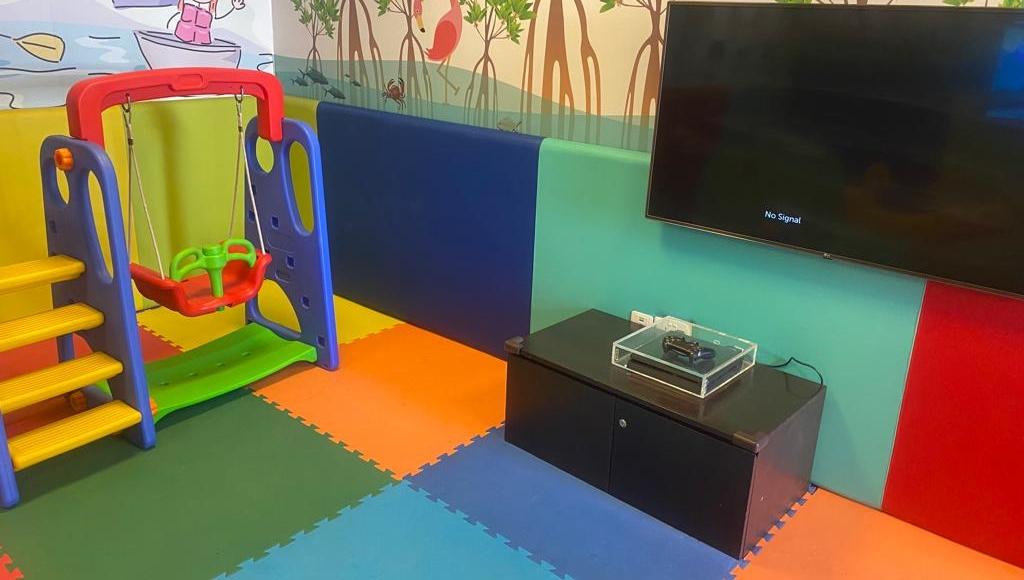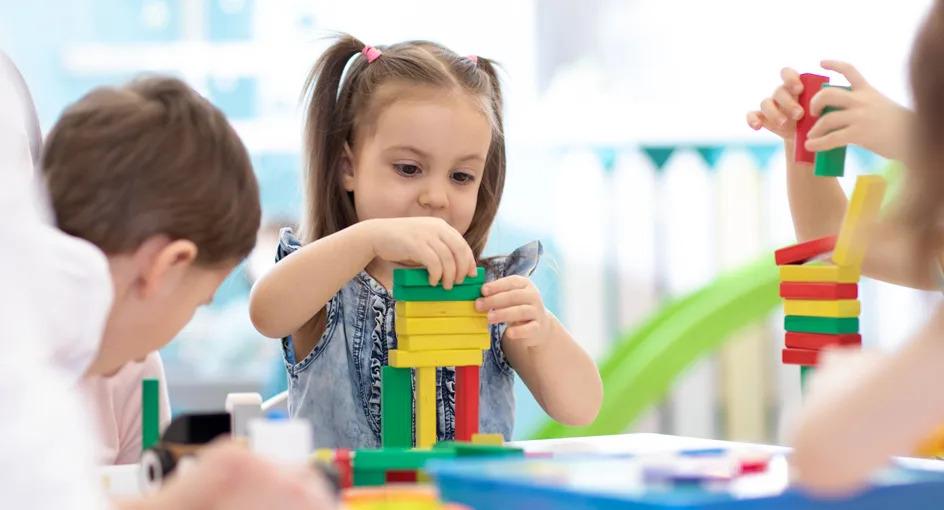 The Executive Club Lounge is located on the 2nd floor and is open for Executive Club Lounge guests from 10 am until 11 pm. You can read about their Executive Club Lounge by clicking on the button below:
Anantara Eastern Mangroves Abu Dhabi Hotel Executive Club Lounge
The Kids Club at Anantara Eastern Mangroves Abu Dhabi Hotel  is situated close to the main outdoor swimming pool and is open daily from 9 am until 7 pm. You can read about the Kids Club by clicking on the button below:
Anantara Eastern Mangroves Abu Dhabi Hotel Kids Club