At The Cove Rotana Resort in Ras Al Khaimah, children of guests are offered attendance at Flipper's Kids Club that is situated in the Village near the Aqua Fun Water Slides where they can take part in a great number of exciting games or enjoy free play with children around their own age. The Kids Club is open between 10 am and 7 pm, and children are looked after and kept busy by three adult staff members. Parents/Guardians should always sign the children in when they arrive, and out again afterwards. Parents are requested not to leave the resort premises while their children are at the Kids Club.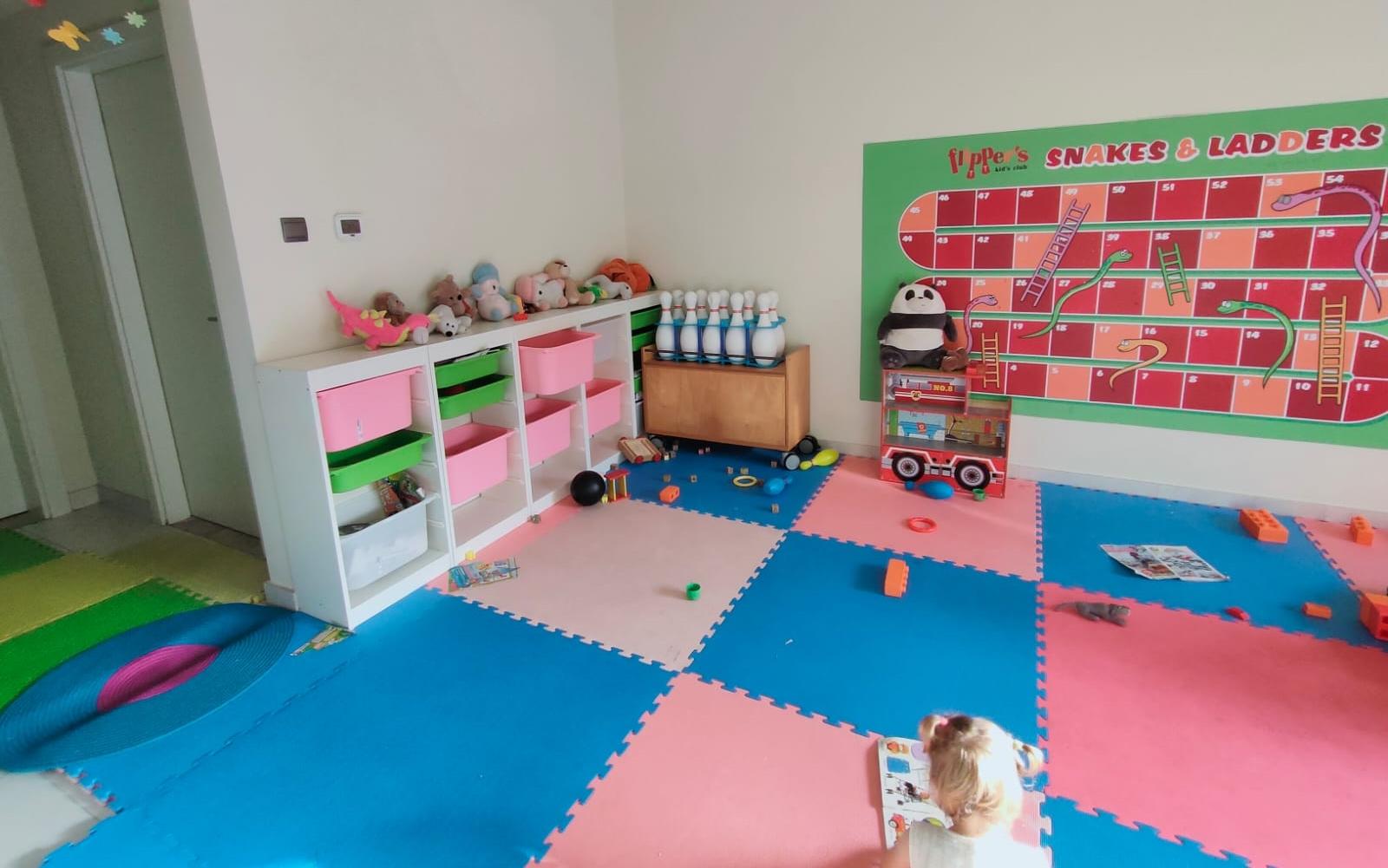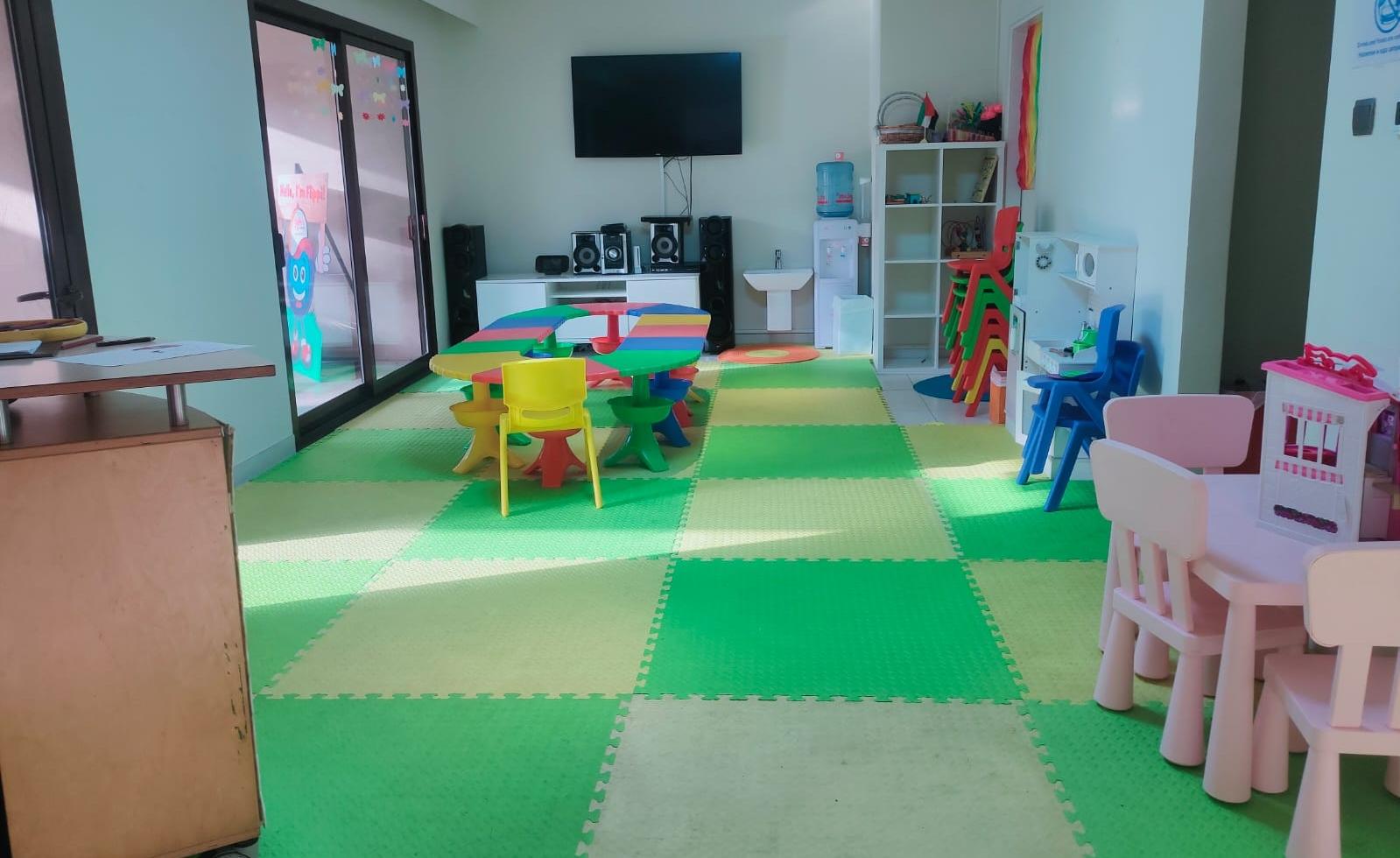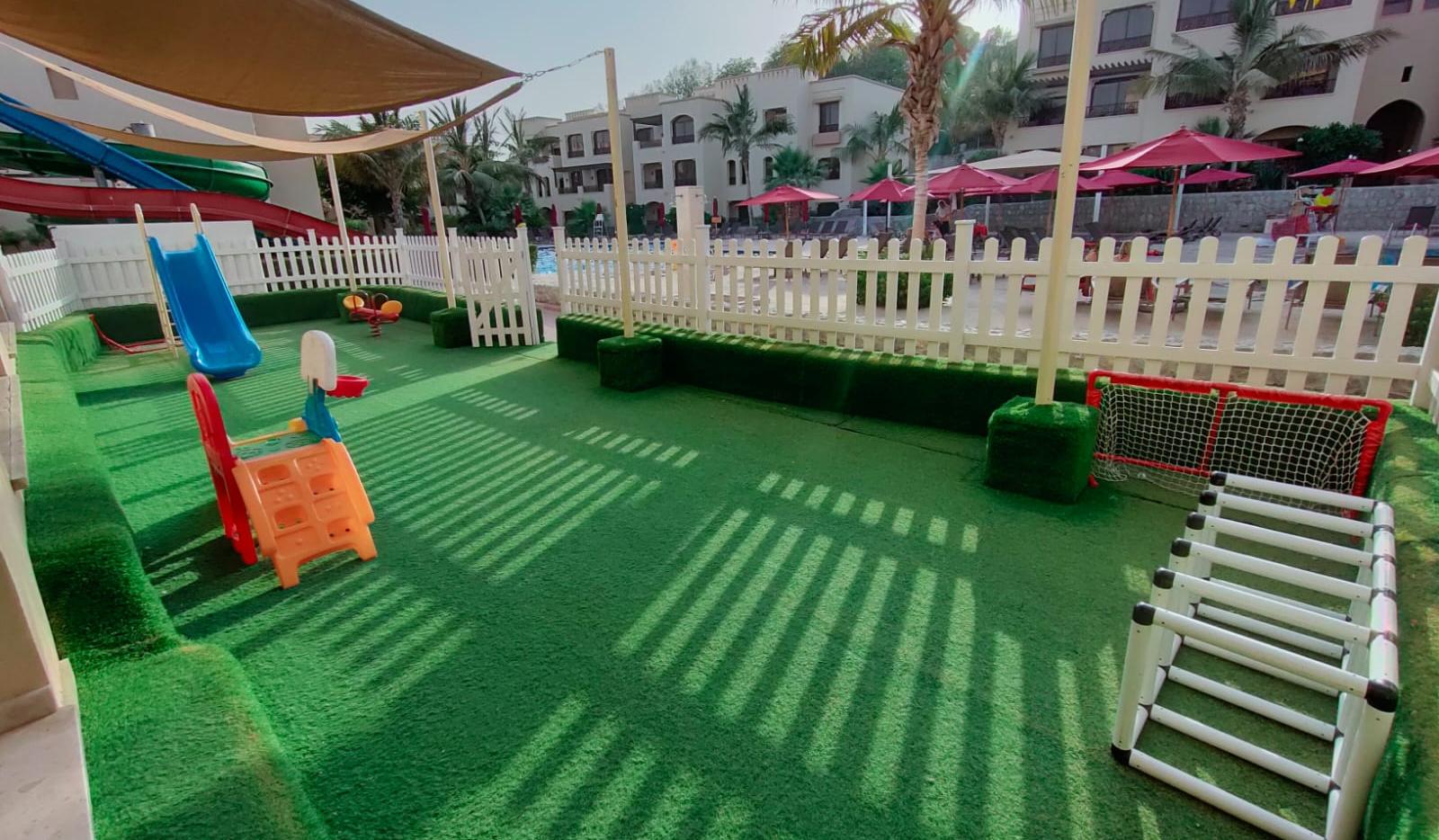 The Flipper's Kids Club makes sure that children are never bored, and that they can take part in games, play with different soft toys and mix with the other kids. The Kids Club at The Cove Rotana Resort in Ras Al Khaimah, is open to children between the ages of four and twelve only. The little ones younger than four years old are welcome to visit, but only when an adult accompanies them.
Scheduled Activities Offer Hours of Fun
Children that visit the Kids Club are assured of fun and happy times as they take part in all or some of the activities which are scheduled to provide variety and excitement. Staff members are always around to ensure that everybody is happy and given time to enjoy themselves. Examples of activities that are ideal for younger children include colouring time, bunny bag making, bracelet making, frame making and mask making. Further activities include a painting workshop, stone painting and a variety of arts & crafts that keep them occupied. Programmes are also schedules to include outdoor fun and free play.
You can see an example timetable below :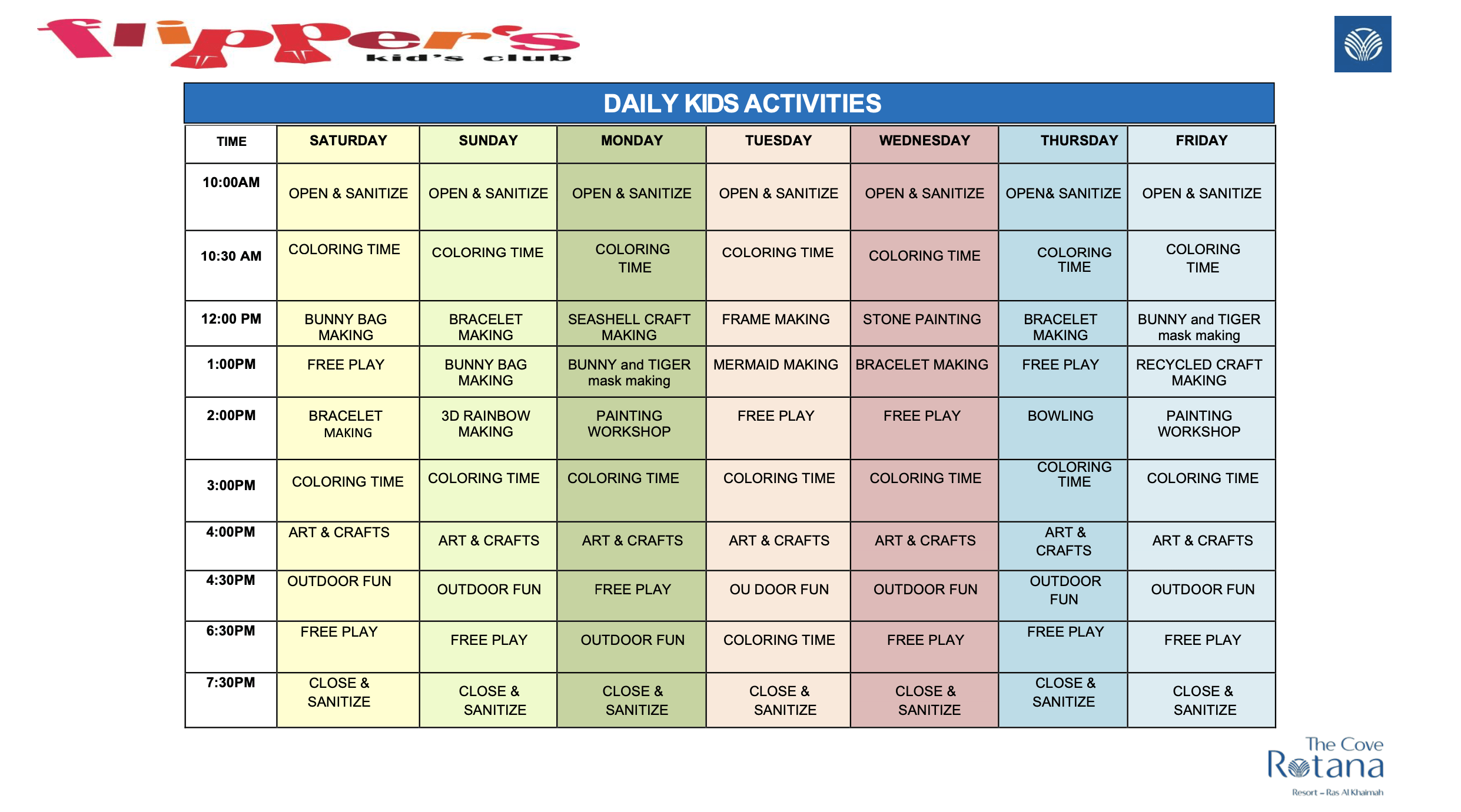 Clean, Colourful Space – Supervised By Experienced Staff
The Kids Club is kept immaculate and is sanitised every morning between 10 am and 10:30 am. It provides the perfect space where children can take part in different activities and meet new friends and engage with the staff who understand children and their needs well. The space is clean and colourful and inviting, so that the young ones will always feel welcome. It is well lit up and bright, and the different colours of the rainbow ensure that children find themselves in a happy environment. Floormats, tables and chairs placed against the walls, ensure that children have enough room to move about and that they do not bump into objects all the time. Outside there are slides and seesaws and a variety of toys they can play on. The staff is always around and in charge to ensure that children are able to play and enjoy the company of the other little ones.