The Executive Club Lounge at Anantara Eastern Mangroves Abu Dhabi Hotel is situated on the 2nd floor. It is open daily between 10 am and 11 pm, during which time guests with exclusive access are treated to different privileges and special services. The Executive Club Lounge and its benefits are reserved for guests that have booked the Kasara Mangroves Rooms or Kasara Balcony Rooms – or any of the Suites. Guests with Executive Club Lounge access are treated as important, and therefore staff and management do their best to ensure they enjoy the best of what is on offer. Guests that want to access the Executive Club Lounge and its facilities are given the following indication of timings:
Breakfast is served in the Executive Club Lounge. Alternatively Executive Club Lounge guests may visit Ingredients Restaurant.
Cocktails are served from 5 pm until 7 pm, when a choice of alcoholic and non-alcoholic drinks is available. Guests can also enjoy a selection of hot and cold canapés.
Throughout the day guests are welcome to enjoy tea, coffee and soft drinks at the Executive Club Lounge.
Children and guests younger than 21 years of age are not allowed in the area where alcohol is served during the Cocktail Hour.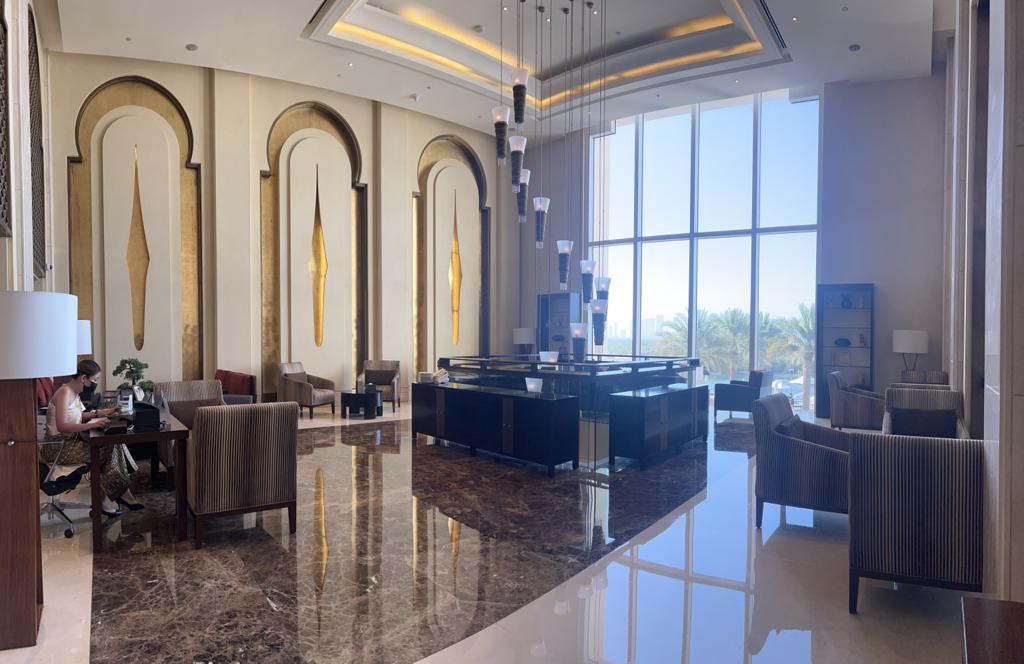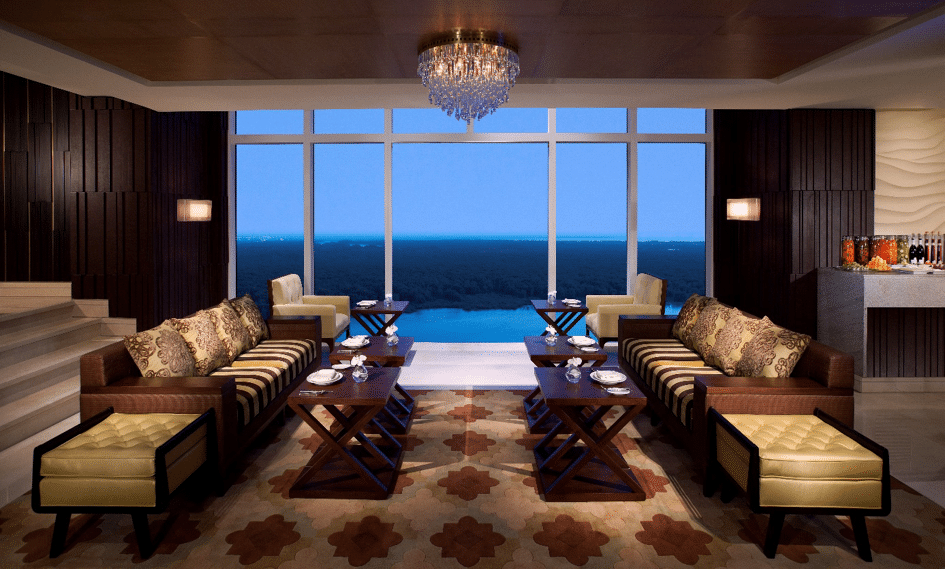 Personalised Service by Friendly Staff
Executive Club Lounge guests enjoy several personalised services that are reserved for them, right from the moment they check in until they leave again. This includes express checking in and out at Kasara Executive Lounge Reception, or in-room for guests with Suite Rooms. They are offered complimentary drinks upon arrival. These guests are entitled to special concierge services, two pieces of laundry or pressing of clothes per stay, as well as a wake-up call with coffee and croissant as an added touch. The Executive Club Lounge guest is assured of receiving high-quality services and attention throughout their stay.
Tranquil Surrounds in Peaceful Setting
The Executive Club Lounge is set in tranquil surrounds that allow guests the perfect time to relax away from the hustle and the bustle of the city and its activities. Therefore Anantara Eastern Mangroves Abu Dhabi Hotel ensures that their Executive Club Lounge guests are offered a peaceful space where they can unwind either by themselves or in their partner's company, or with guests that they are happy to mingle with. The Executive Club Lounge is luxuriously furnished and offers lots of light and lovely views of the immediate surrounds. It is a peaceful haven where guests are treated to special service and a calm, tranquil environment.