The Kids Club at Bangkok Marriott Hotel The Surawongsa is located on the eighteenth floor and open daily from 9am to 6pm, providing a space for younger guests to have some fun with children their own age.
Spanning over thirty two square metres, this unsupervised kids club is a place for younger guests to have some fun outside their guest room with a choice of games and toys to enjoy. Children under the age of twelve must be accompanied by a parent and supervised at all times.
Parents are advised to stay in the kids club when their children are using the space, as it is not supervised and is more of a play room, a place for children to enjoy themselves and have some fun.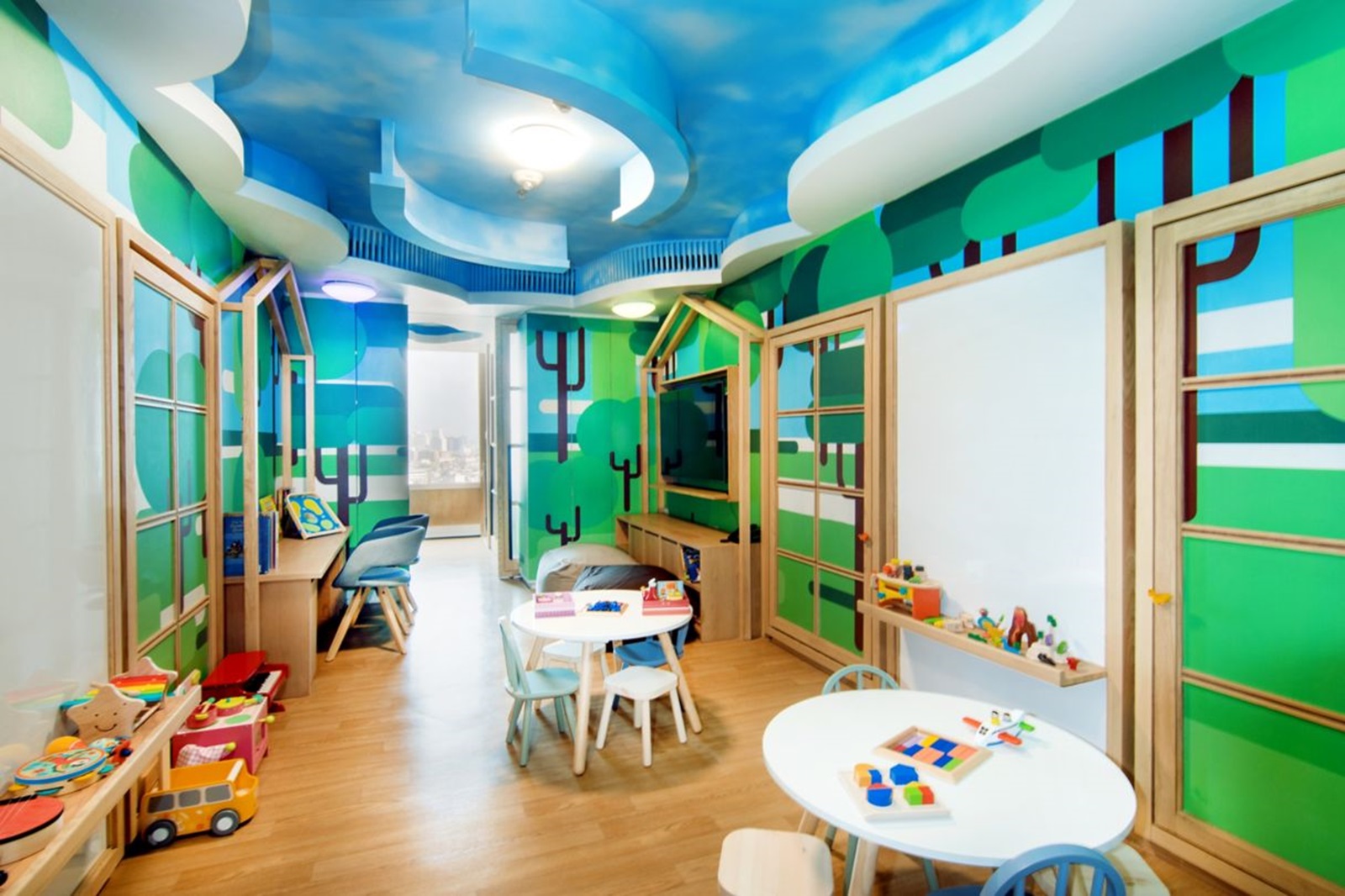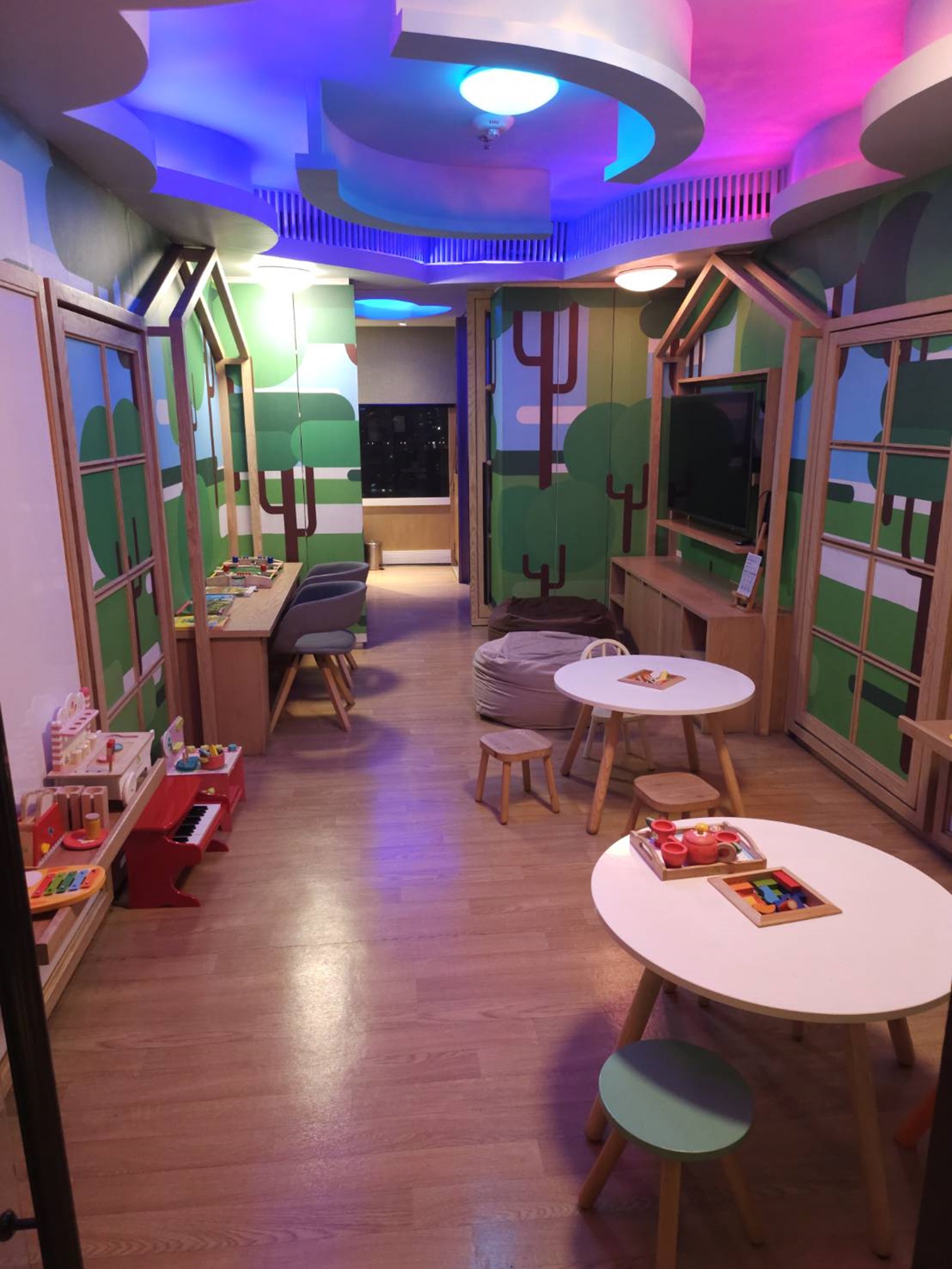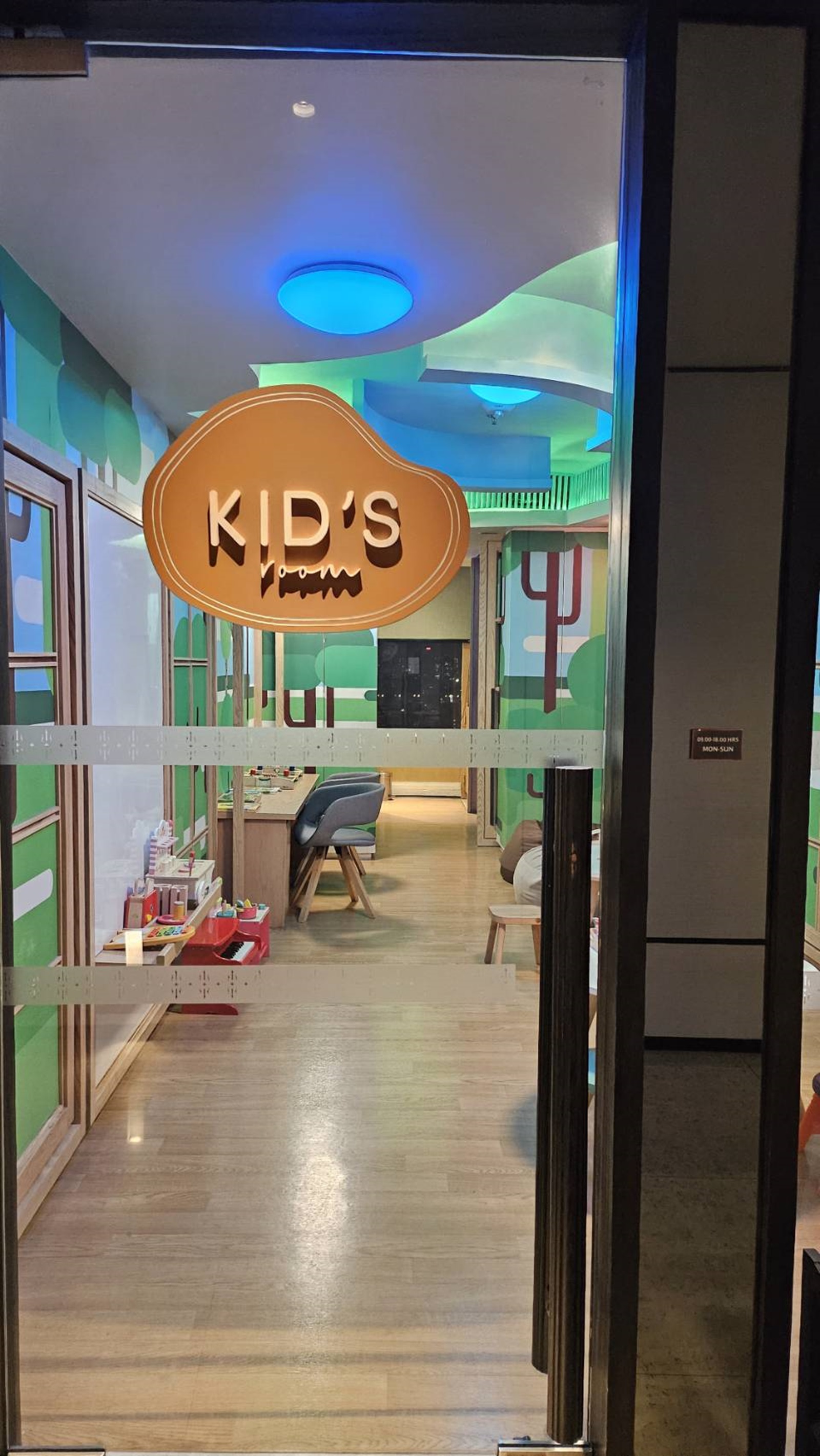 Bright, Fun and Exciting
The kids club at Bangkok Marriott Hotel The Surawongse is bright, fun and exciting. The team have taken the time to create an oasis for younger guests with brightly painted walls and ceiling, a fun space for children to meet new friends and be entertained for hours. The garden and sky theme brightens the space, adding a fun and welcoming element for children of all ages.
The kids club is overflowing with games and puzzles, along with kids sized tables and chairs where they can work on a jigsaw puzzle or play a game. There is a choice of toys, including push along cars and kid sized piano. This kids club is ideally located right next door to the spa, making it a place for children to play and have fun while the parent has a relaxing massage or facial, while remaining within easy access.
A Place For Younger Guests to Reduce Boredom
This kids club is designed to keep younger guests entertained and reduce boredom, giving them a room that is there own to enjoy. From the television on the wall to the colour changing ceiling lights, the kids club is guaranteed to delight.
There is no shortage of toys for all ages, ensuring children have fun and enjoy their time in the kids club. There are plenty of toys, games and activities for children to take advantage of, ensuring that they have fun outside their guest room. The kids club is also a chance for parents to breathe. Travelling with children can be tiring and hard work, when there is a place where children can play and have fun, it makes your travelling experience more relaxing and enjoyable.