The executive club lounge at Bangkok Marriott Hotel The Surawongse is located high on the thirty first floor, open twenty four hours a day for your convenience. The executive club lounge, known as M Club, is serviced from 6am to 9pm where you can enjoy three complimentary food and beverage presentations. These presentations include:
Breakfast is available from 6am to 10.30am Monday to Friday and 6am to 11am on weekends. You can also enjoy breakfast in Praya Kitchen at an additional charge
Evening cocktails are on offer from 5.30pm to 7.30pm
Enjoy all day coffee, tea, non-alcoholic beverages and snacks throughout the day
Children are welcome in the executive club lounge when accompanied by an adult. Parents are asked to ensure the comfort of other guests. Families are provided with a dedicated dining area during the day. During evening cocktails, children are asked to use the boardroom, where there will be a selection of books and cartoons to keep them occupied.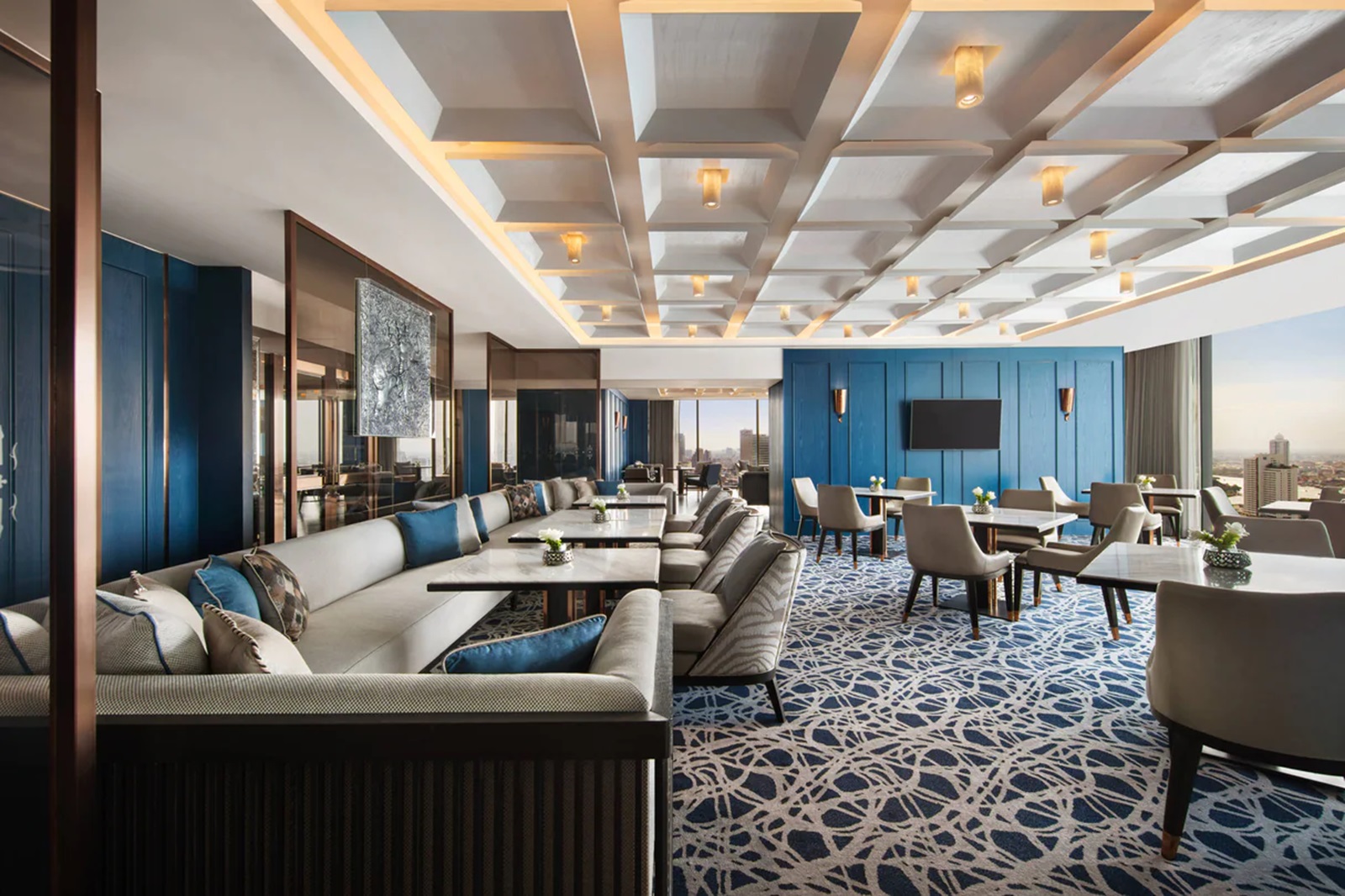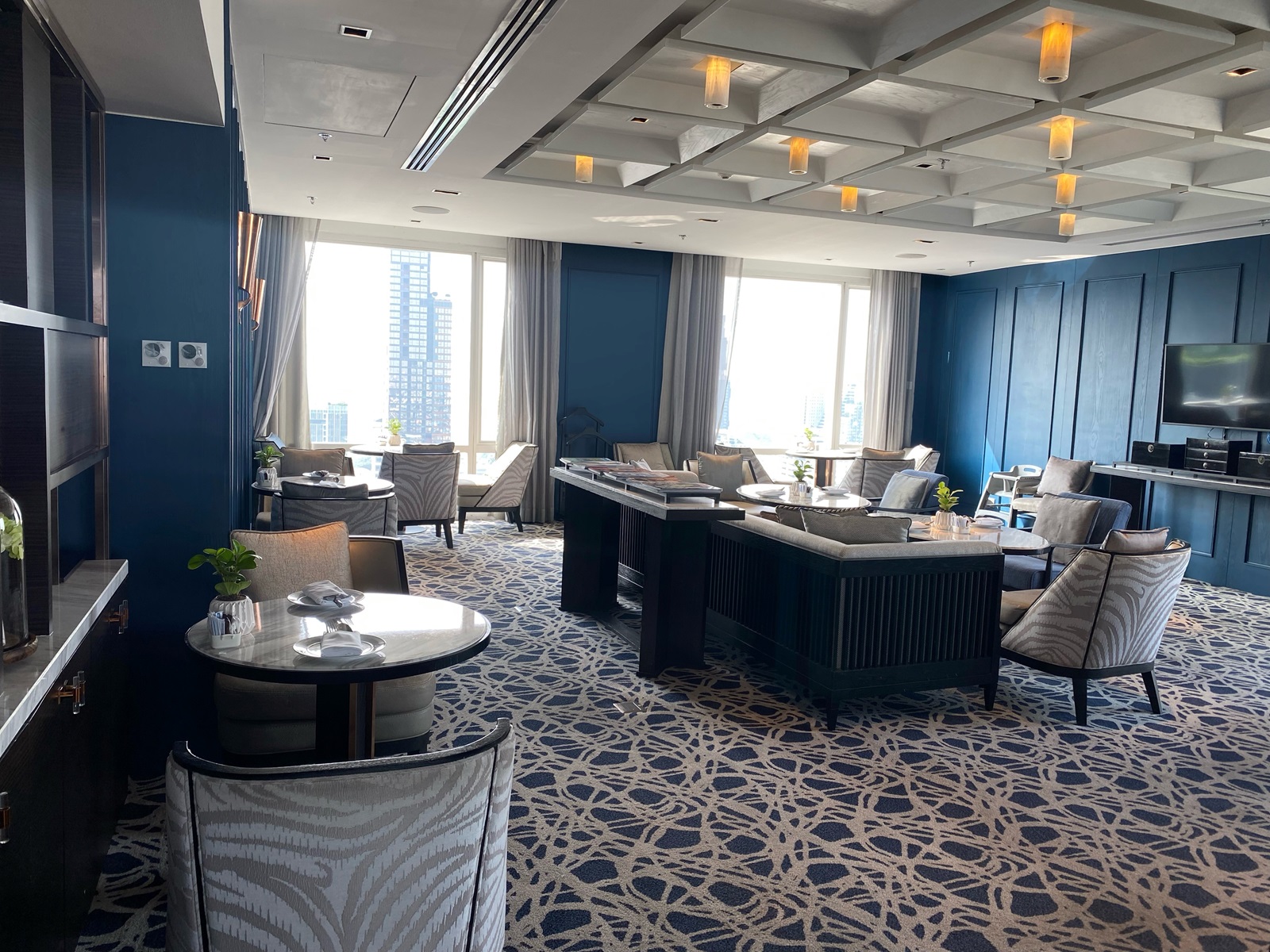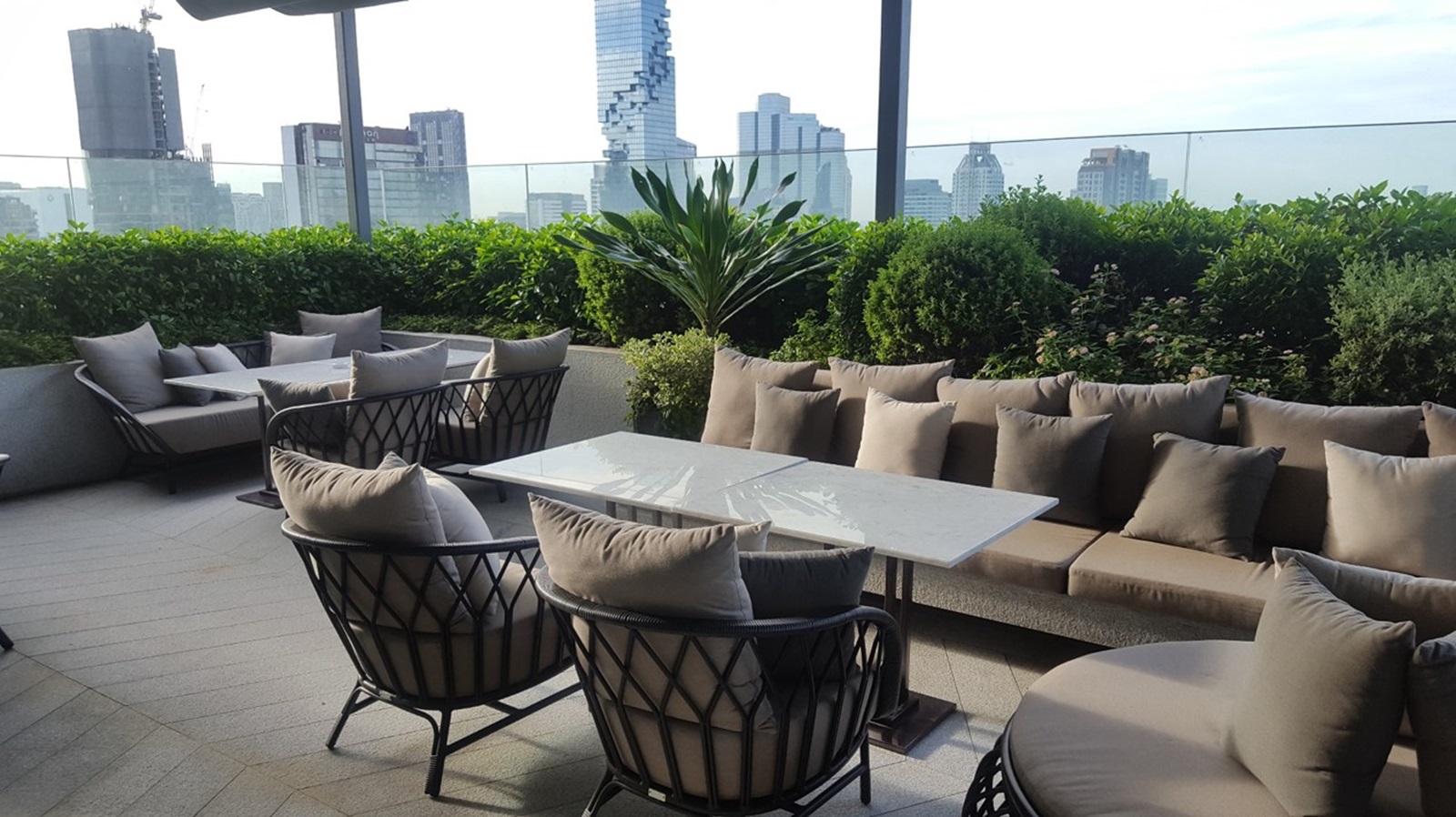 This exclusive access executive club lounge offers complimentary access to guests staying in the hotels club level guest rooms and suites, along with Bonvoy members.
Range of Excellent Privileges
As an executive club lounge guest you are welcome to use the meeting room for up to two hours per day, subject to availability. Business travellers can also take advantage of the complimentary black and white printing service for up to fifteen pages during your stay. You also enjoy complimentary local calls.
All executive club lounge guests enjoy complimentary ironing services for up to two items daily, high speed internet in the executive club lounge and a complimentary shoe shine service. In addition to this, you can also make use of a complimentary shuttle from the hotel to BTS station, which can be arranged with the concierge service.
Comfortable and Welcoming
When making use of the comfortable and welcoming executive club lounge, all guests are asked to please turn their devices onto silent mode. This luxury space offers an elevated guest experience with first class guest services and a professional and attentive team. Designed with blue and beige, the lounge is fully carpeted with ample seating to work, relax or meet with family or colleagues.
The floor to ceiling windows provide a birds eye view of Bangkok from the thirty first floor as you relax on the comfortable sofas and high back chairs. The dining area also provides comfortable seating, where you can enjoy all day snacks or set up your laptop to get some work finished. There is also a spacious outdoor terrace also boasting panoramic views.