The executive club lounge at Chatrium Grand Bangkok is located high on the thirty second floor, open from 6.30am to 8pm daily. Enjoy four complimentary food and beverage presentations each day. These presentations include:
Refreshments are available throughout the day
Breakfast is from 6.30am to 10.30am, you can also enjoy breakfast in Savio Restaurant on G Level, if you prefer
Afternoon tea is offered from 2pm to 4pm
Evening cocktails and canapés can be enjoyed from 5pm to 7.30pm, that includes a live cooking station.
Children are welcomed into the executive club lounge, but need to be under parents supervision at all times, ensuring that they do not disrupt other club level guests.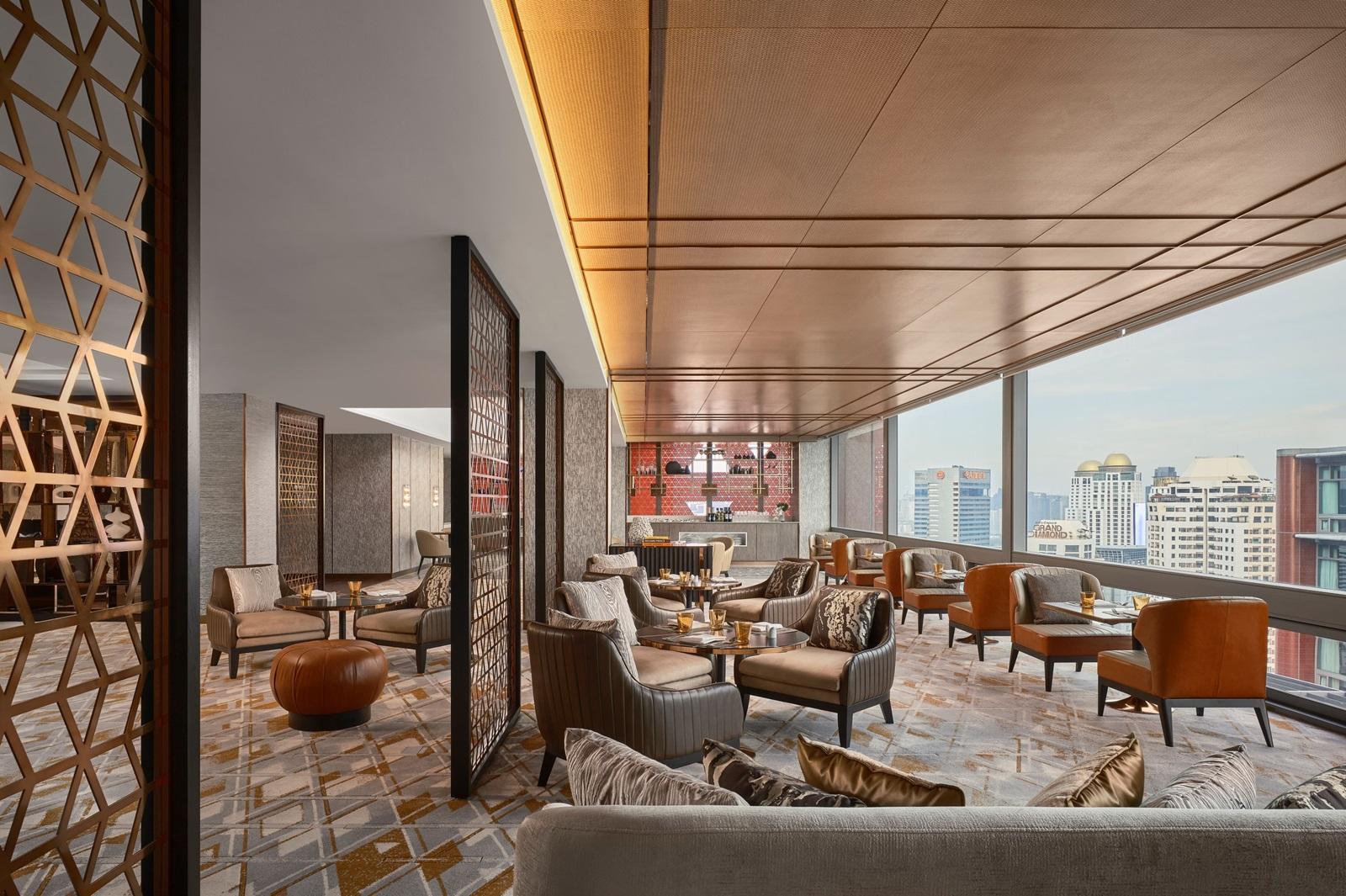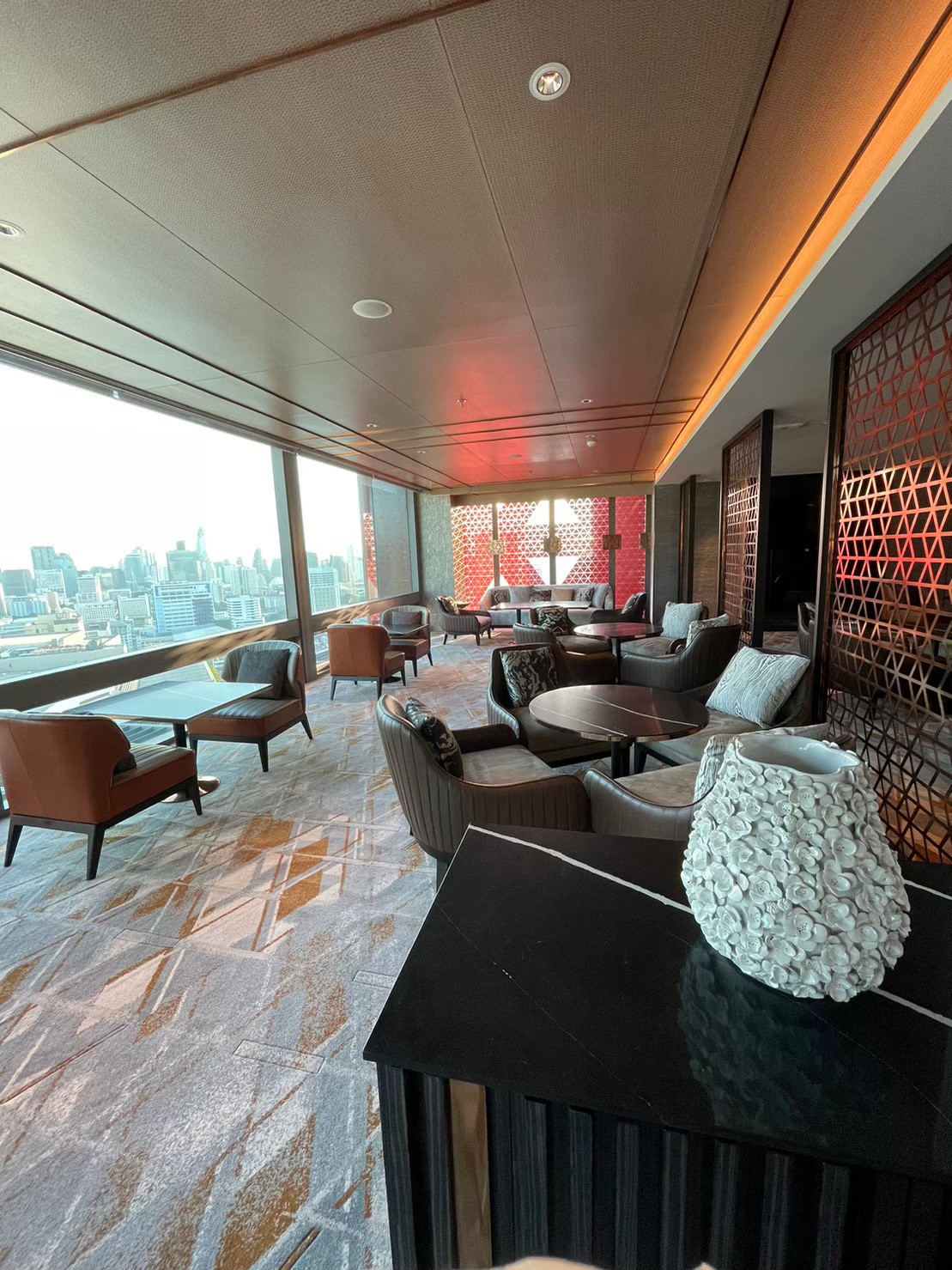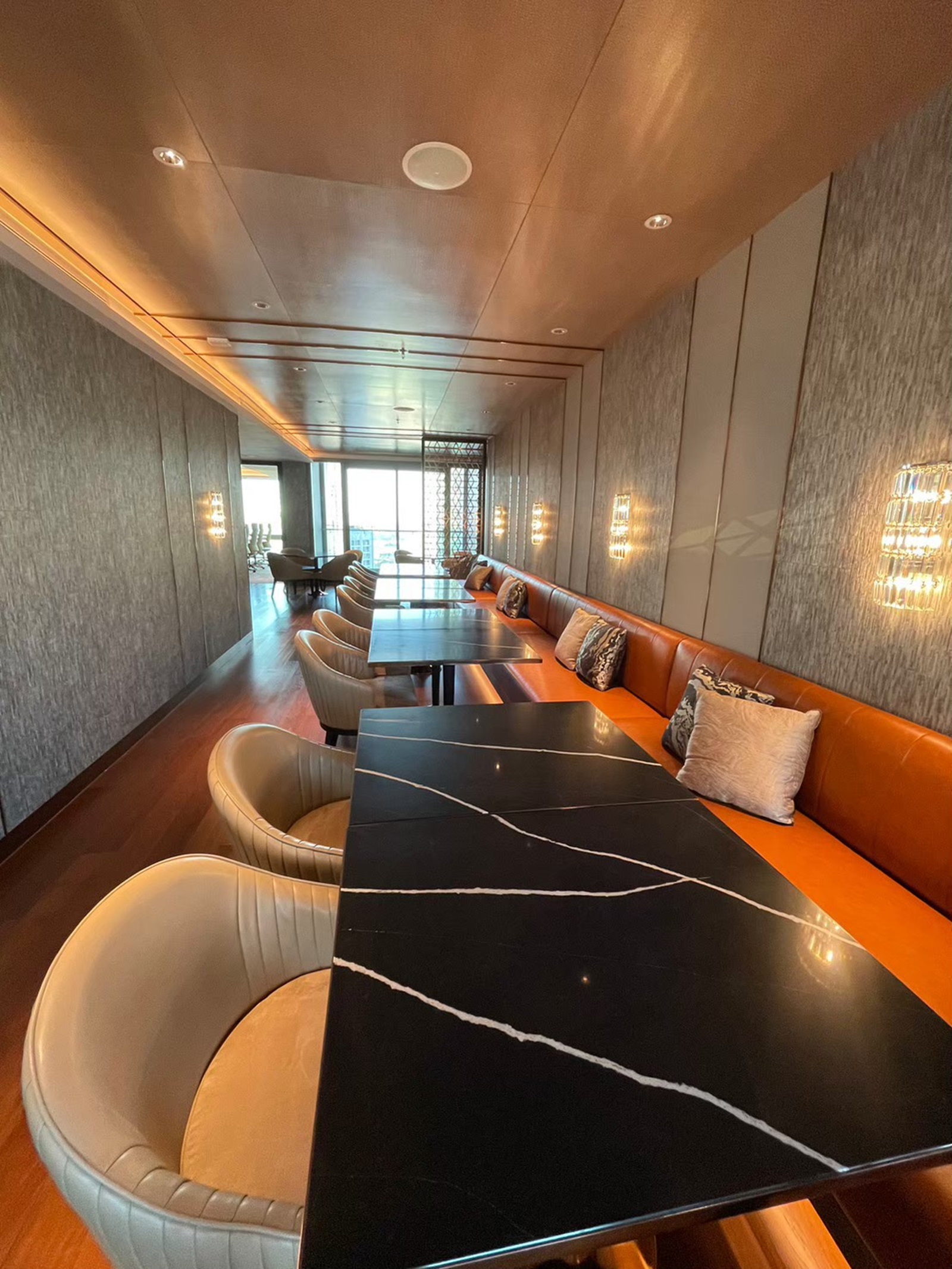 The executive club lounge offers exclusive and complimentary access to guests staying in the hotels club level guest rooms and suites. You are welcome to invite a visitor, where they are charged based on consumption.
Great Benefits for Business and Leisure Travellers
When you choose a club level guest room at Chatrium Grand Bangkok, you don't only enjoy a range of food and beverage presentations daily, you also enjoy a host of other complimentary and exclusive privileges to make your stay more comfortable and enjoyable. Business travellers can enjoy the added benefit of two hour complimentary use of the meeting room, that accommodates up to ten people. The meeting room offers spectacular views from the floor to ceiling windows.
All guest enjoy complimentary wireless internet throughout the executive club lounge. The personalised concierge services help you with all your travel requirements from helping arrange tours and experiences to booking a table at a restaurant or booking your spa treatment. They also help with arranging airport services and offer business services, ensuring your needs at met at all times.
Panoramic Views from Floor to Ceiling Windows
The executive club lounge at Chatrium Grand Bangkok offers a birds eye view of the city with spectacular views showcased through the floor to ceiling windows. Wherever you choose to sit in this exclusive area, you enjoy spectacular views, making it popular for evening cocktails as you watch the sun set and the perfect place to start your day, enjoying breakfast as you watch the sun rise.
This executive club lounge offers ample seating with luxurious leather chairs, providing you with all the room you need to work or relax. You can hold a discreet discussion with colleagues as you prepare for an important business meeting. It is beautifully decorated and welcoming providing first class guest services and a professional and attentive team.