Chatrium Grand Bangkok have taken their younger guests into consideration and provide a small kids club, located on the fifth floor of Tower 2. The kids club is open throughout the day from 8am to 6pm, offering unsupervised entertainment and fun for younger guests.
This kids club is a hub of fun and activity for children staying in the hotel, offering complimentary and unlimited access during your stay. It is designed for children of all ages with action-packed fun and games. Parents are requested to accompany their children in the kids club at all times. The kids club is ideally located on the same level as the fitness centre and on-site spa.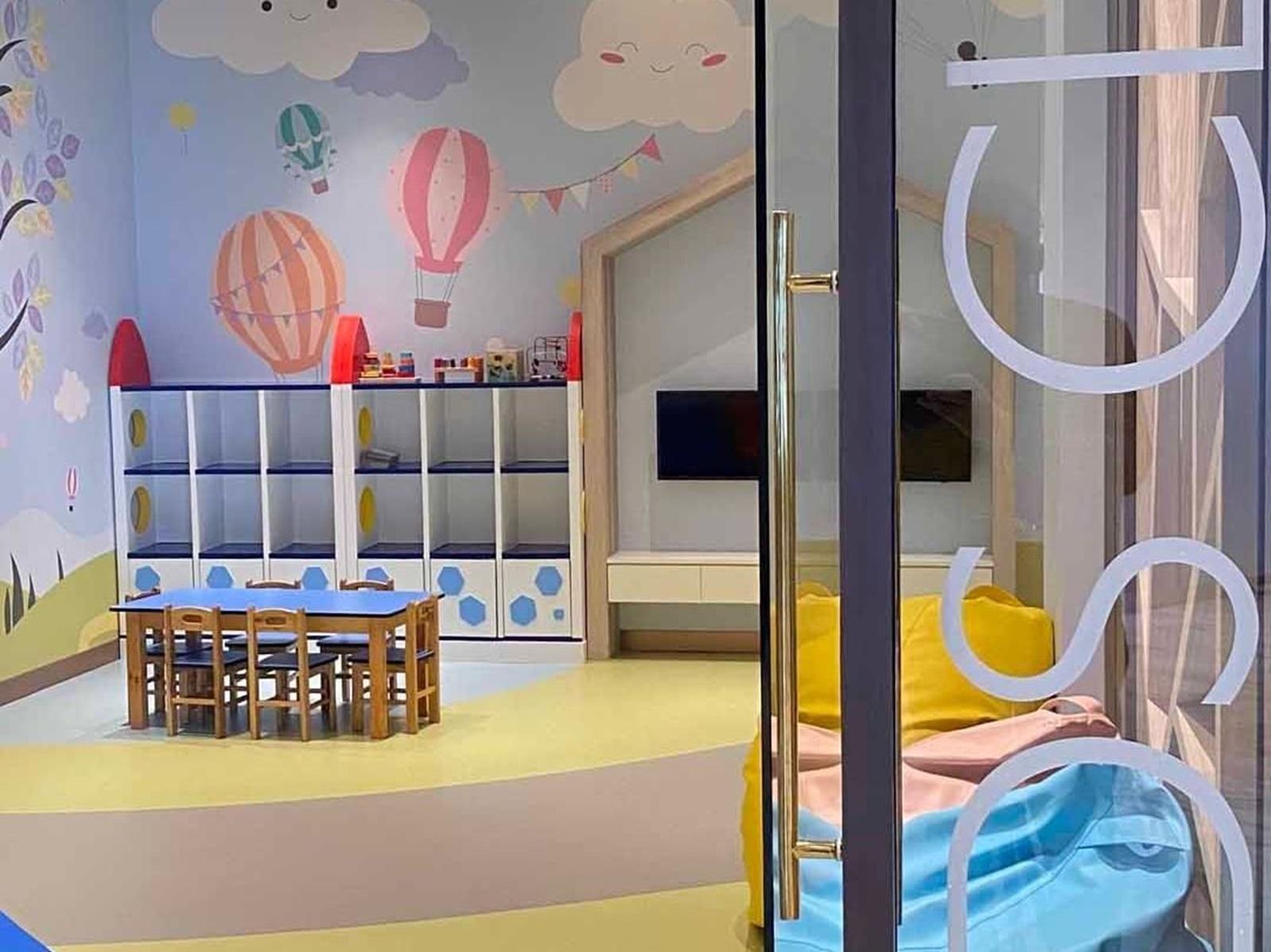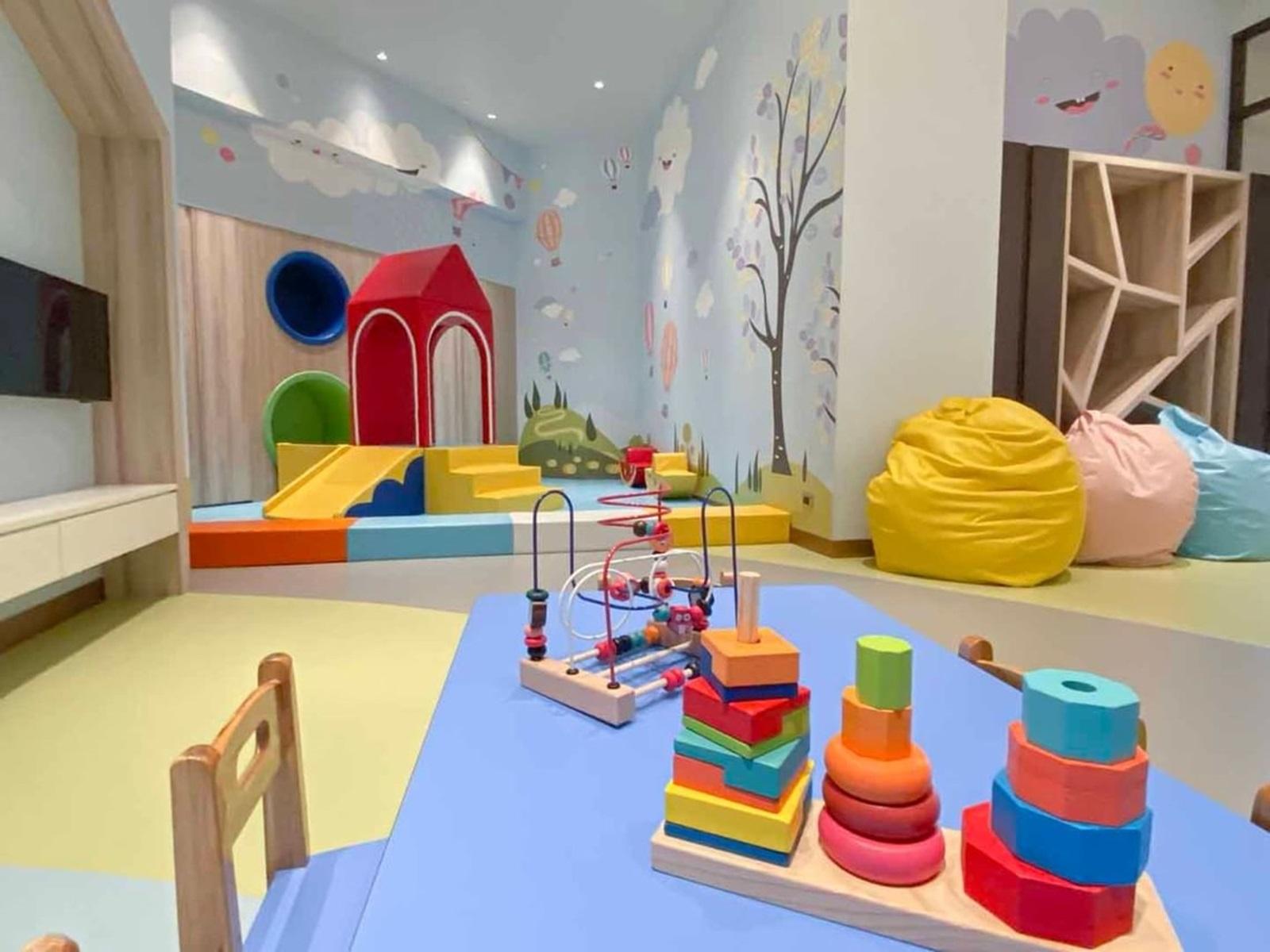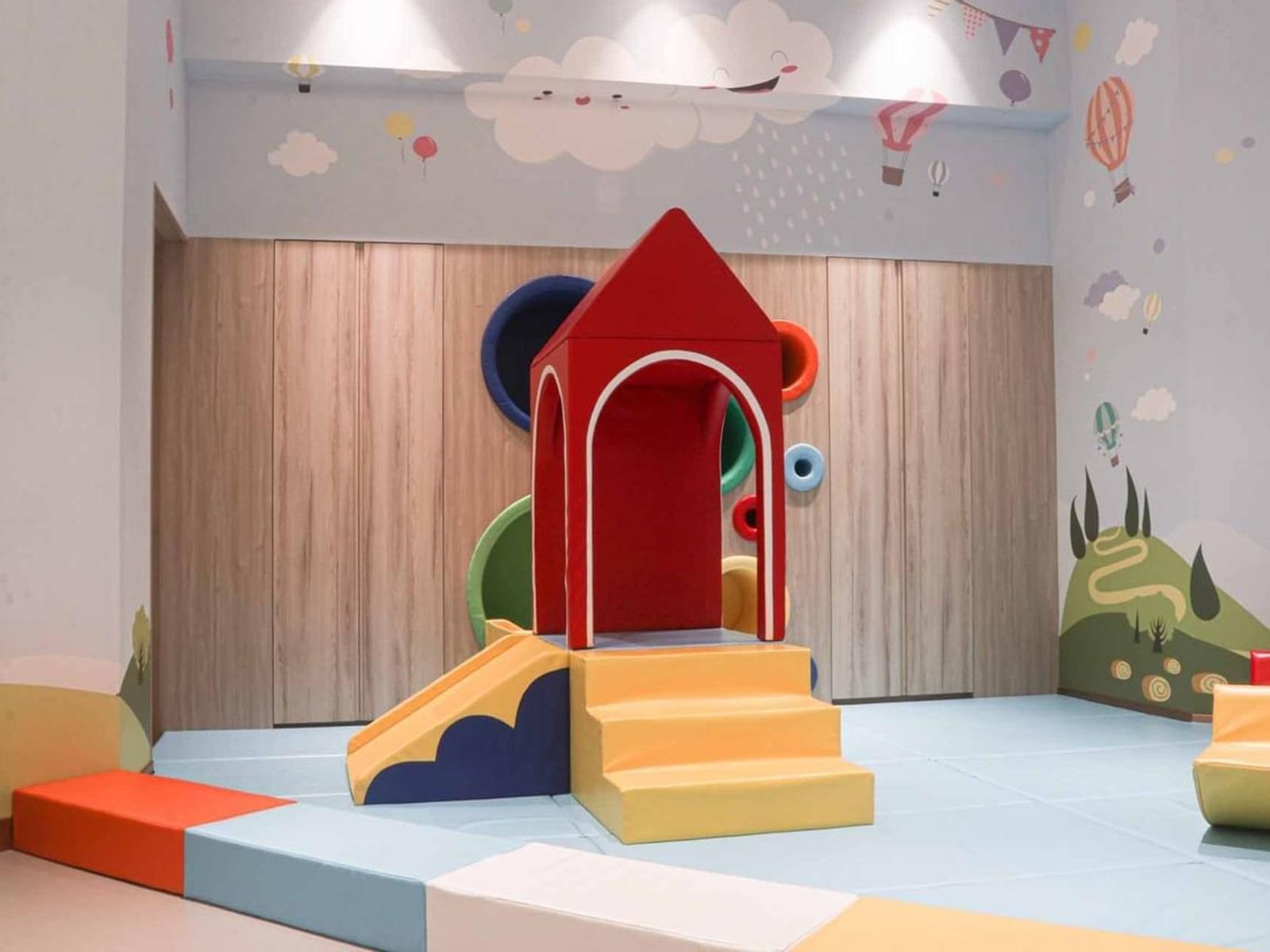 Colourful and Bright
While the kids club at Chatrium Grand Bangkok is on the smaller side, it offers everything needed to keep younger children entertained. It also enables parents to sit down and relax with a book, while their children run around, climb, slide and get immersed in the choice of toys and games on offer.
There is kids sized tables and chairs children can use when playing, along with a large flat screen television on the wall, combined with brightly coloured bean bag chairs. They have put a lot of thought into this kids club, providing children with a colourful and bright space designed just for them.
Safe Indoor Fun for Children of All Ages
Parents supervising their children in the kids club can sit on one of the large bean bags and relax. There is a small climbing frame with stairs and a slide that children can enjoy, along with a complete range of toys, catering to all ages. This kids club is the perfect place for children to make new friends and let off some steam as they run around in a well-designed space.
This kids club is a safe indoor space for children, complete with soft foam floor and air conditioning. Children need a space to enjoy during their holidays and parents will find that letting them play in the kids club is a great way to keep children entertained and engaged. Children know they have arrived somewhere special with fun paintings on the walls, bright colours and fun experiences. Each toy and game has been carefully selected to encourage creativity, boost engagement and ensure that every child spending time in the kids club at Chatrium Grand Bangkok has a memorable and fun holiday experience.