Experience Morocco with your kids
Morocco is a country that offers it all: an endless coastline, vibrant towns, vast valleys, and winding pink mountains. It's no surprise that the country is now becoming more popular among international tourists. Morocco, with its two coastal countries, one on the Atlantic Ocean and one on the Mediterranean Sea, has a number of spectacular beaches, like dragon island Dakhla, with its stunning white dunes, and Ain Dalia in the north, with its crystal blue water.
Morocco is a North African country bordered by the Atlantic Ocean and the Mediterranean Sea. Formally known as the Kingdom of Morocco, it is well-known for its diverse cuisine, rich culture, and lengthy history. Morocco's capital is Rabat, but its largest city is Casablanca.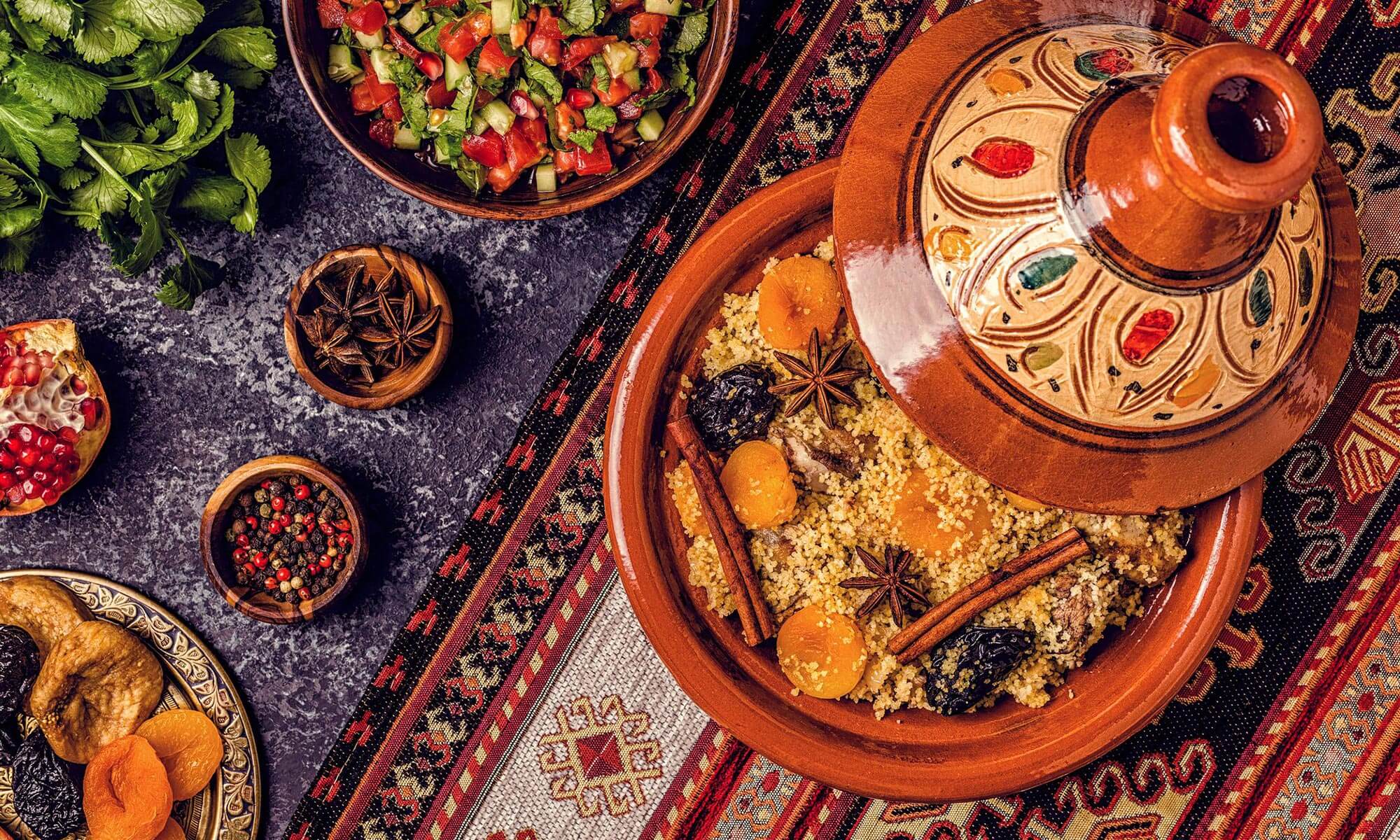 IMAGE: Couscous is the most well-known Moroccan cuisine and beef is the most widely consumed red meat in Morocco. It is typically served in a tagine with a variety of vegetables. However, chicken is also frequently used in grilled dishes and tagines and include items like cooked eggs, lemon, and plums.
Enjoy a great meal
Traditional meals include satays, couscous, satays, Moroccan coffee and tea, and cardamom, all of which are highly recommended for tourists. Anywhere in the country, you can have a fantastic lunch or dinner, and some restaurants even serve Japanese, Chinese, and French food.
This nation has so many colours, flavours, and experiences to offer that a family trip to magical Morocco is simply something you have to do, at least once in your lifetime. Grammy winner John Legend and his wife Chrissy Telgen are just two of the many famous couples who frequently visit Morocco with their children for a family holiday.
What is Morocco's weather like and when is the best time to visit this country?
Morocco's climate, like its landscape, differs from one location to the next. The climate is more Mediterranean along the coast, with very hot and dry summers, and mild temperatures during winter. The climate is more intense further inland, and the closer you get to the Sahara Desert, the warmer and more extreme the weather becomes.
Rabat, for example, is located off the coast of Morocco and has an average January low temperature of 46 degrees Fahrenheit (8°C) and an average July temperature of 82 degrees Fahrenheit (28 °C). In comparison, the average July high in Marrakesh is 98 degrees Fahrenheit (37°C) while the average January low is 43 degrees Fahrenheit (6°C).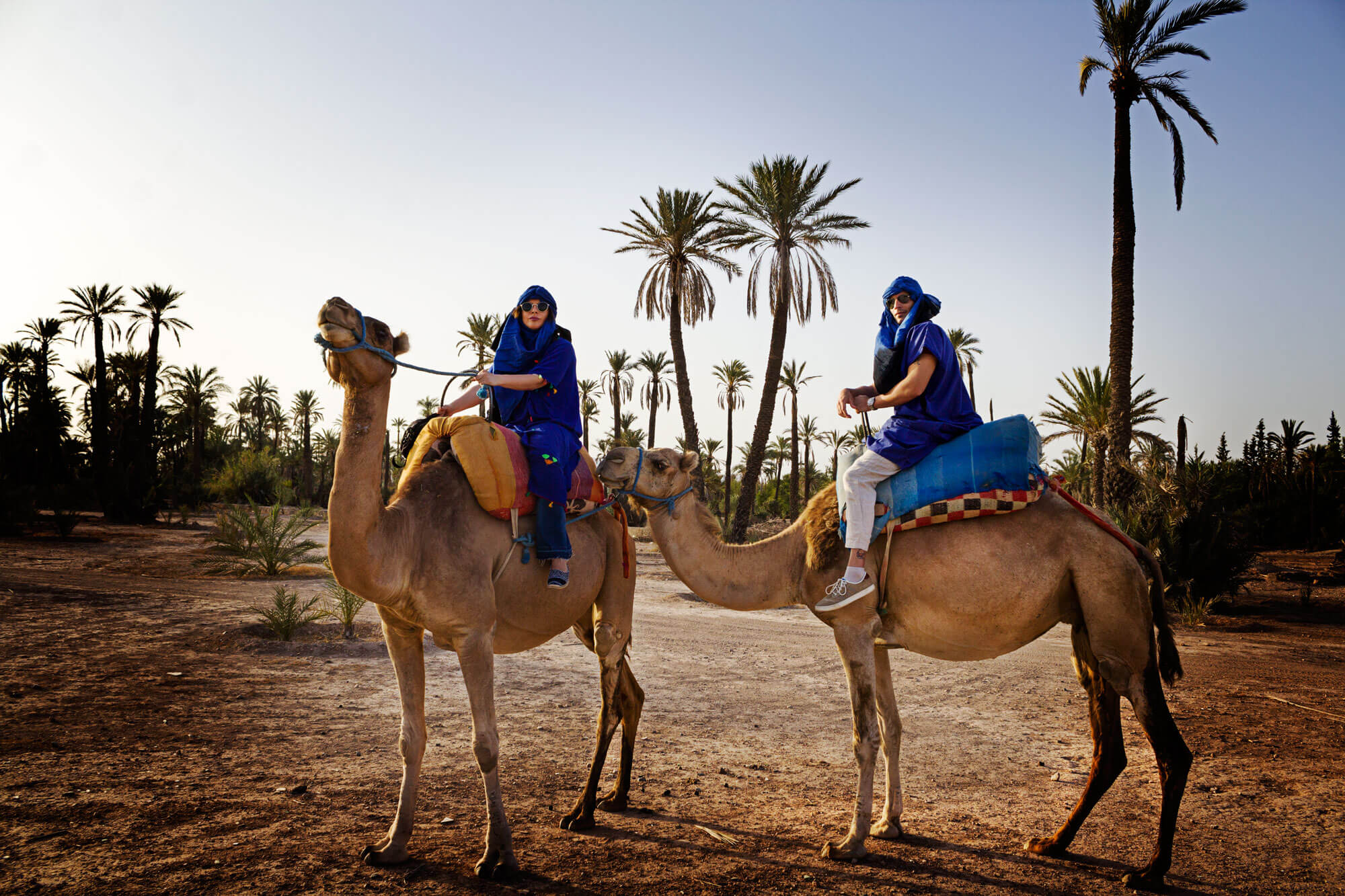 IMAGE: Desert and Palm Grove Camel Rides are some of the best experiences for families travelling to Morocco.
Where can one go for fun, activities with the family?
Family holidays in Morocco sometimes begin with a trip to Agadir. This is one of the most popular tourist destinations with one of the most beautiful beaches in Morocco. There are also many 4- and 5-star hotels near the beach, and Agadir is also popular for spa treatments and thalassotherapy. Tourists can also select from an array of activities like golf, camel rides, tennis, sea fishing, horseback riding, and visit one of the popular nightclubs at night.
Staying in a riad while on holiday with your family is one of the must-do activities in Morocco. These typical Moroccan dwellings provide a calm retreat away from the commotion and clamour of the surrounding medinas.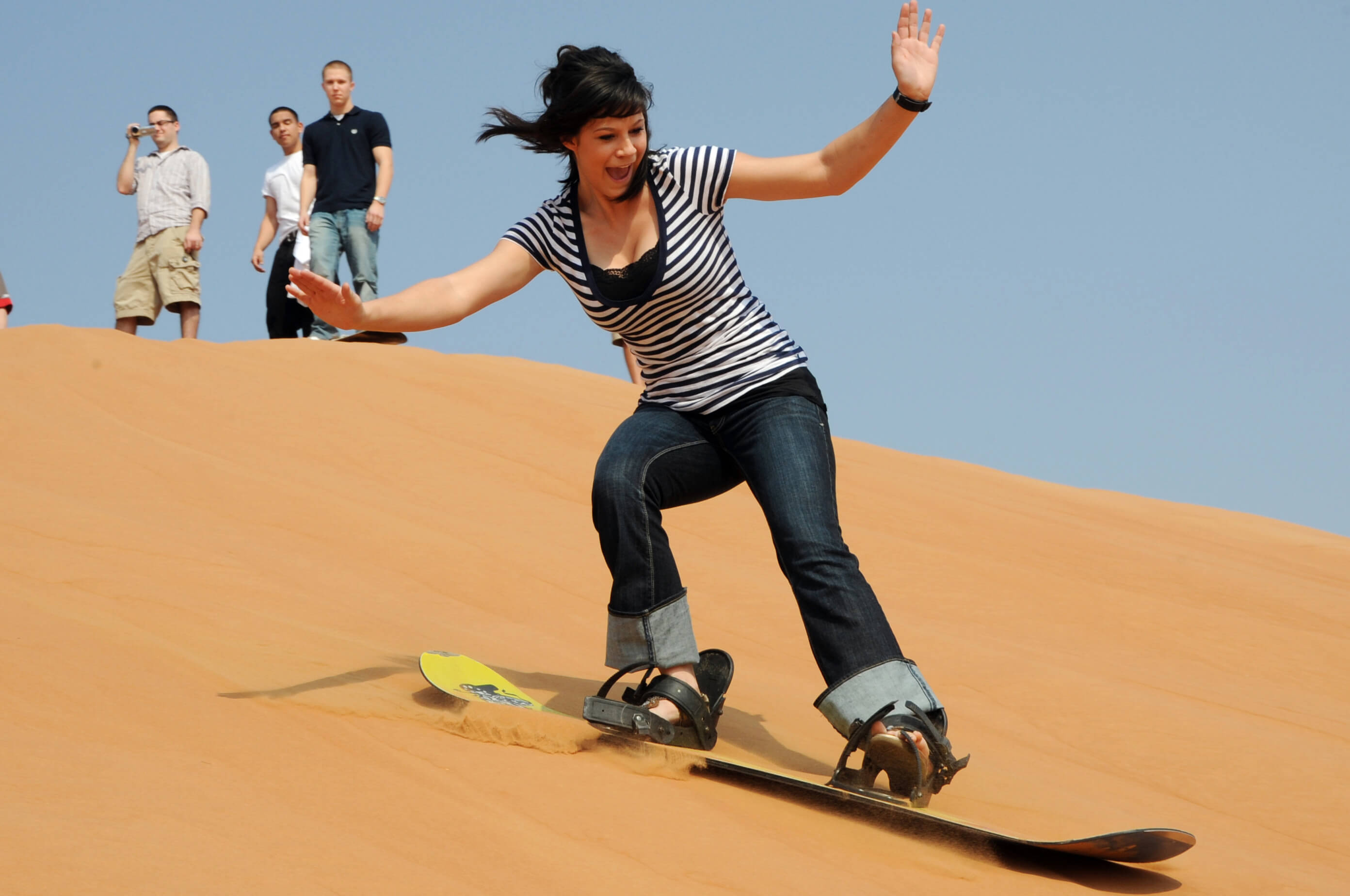 IMAGE: Sandboarding in the Sahara is an activity that you and your family should definitely attempt while visiting the country. Overnight accommodations are also available in the Sahara, and most camps will provide tourists with sand boards (which are basically snowboards) to use for free.
Explore some of the Moroccan ruins
Volubilis is a UNESCO World Heritage Site and one of Morocco's best-preserved Roman ruins. Almost nothing is chained or boxed off, giving young children free rein to explore and construct their own Roman myths. If you are visiting with your children, guides are offered at the gate, and you should allow two to three hours to tour the ruins.
Let's face it, when it comes to family vacations, the only thing children want is to have fun, and fortunately, Morocco has a plethora of exciting things for you to enjoy with your children. Morocco is an ideal place for a family experience that includes beach time, nature and culture. With their entertainingly busy markets and gorgeous architecture, the cities of Morocco are fascinating and enjoyable for both children and parents.
The mountains and desert offer that 'adventure' feel whether it's following goat routes between distant Berber communities, or riding camels through the sand dunes, while the coast boasts countless beaches and massive Atlantic rollers, where jumping the surf has never been so much fun.