A travel destination that should be on top of your bucket list
The Philippines is beautiful and picturesque, and certainly a great place to visit for families seeking a relaxed island holiday with breath-taking scenery. Because the Philippines is made up of several islands, the sceneries vary from white sandy beaches and crystal-clear ocean water to rice terraces lush highlands, and strong rivers. The Philippines also consists of many different islands, and some believe this part of the world offers the best dive locations.
What you should know before visiting this spectacular country is that the Philippines has a highly volatile (tropical) climate, which means that one day it can rain like there is no tomorrow, with the occasional tropical storm thrown into the mix, and the next day you can fry some eggs on the pavement.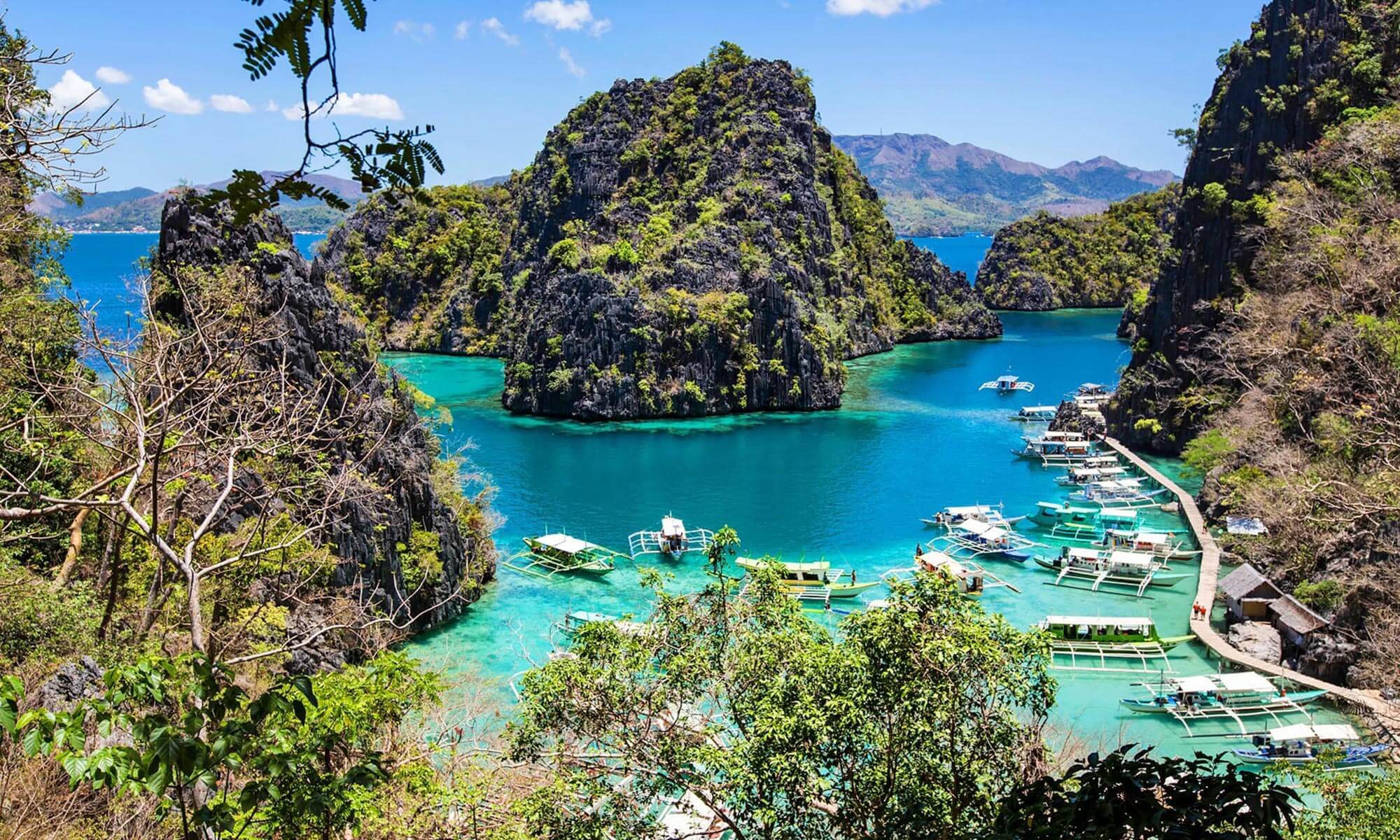 IMAGE: El Nido is a seaside town and popular tourist attraction in the Philippines' Palawan Island. It is made up of several islets and islands, as well as limestone cliffs that form a Karst backdrop, like those found in Guilin, Krabi and Ha Long Bay.
El Nido
In the Philippine Islands, water sports are quite popular, even among tourists. El Nido's allure stems from the natural beauty of the area. Bacuit Bay and the islands surrounding El Nido have been classified as a marine reserves, but adventurers and divers are allowed to enjoy the virtually undisturbed seas, which are flanked by daunting karst cliffs and numerous marine animals.
There is no purpose in visiting El Nido unless you intend to visit the surrounding islands. There are over forty El Nido islands in Bacuit Bay, each with its own unique surprises, but note that you will need to charter a boat to visit them, and fortunately, there are plenty of charters or boat rental options to choose from.
Divers can also enjoy the company of various tropical fish species, vibrant coral, and, on occasion, a dugong or sea turtle. Kayakers frequently take advantage of the possibility to surf, but whatever your interest, El Nido will accommodate you. You should budget around 1,778 - Philippine pesos (approximately £26,26) each day for your family holiday in El Nido, as this is the average daily price based on other guests' spending.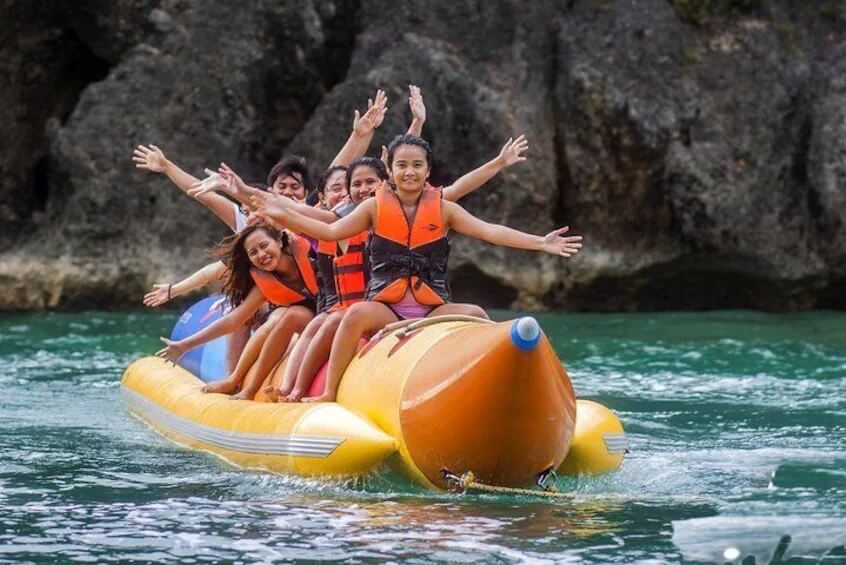 IMAGE: There is definitely no shortage of fun activities, and the Boracay Banana Boat Ride is just one of many activities suitable for families with young children.
What fun activities are available in the Philippines?
A banana boat ride is one of the most popular activities for tourists in Boracay since it allows youngsters to ride a banana-shaped inflatable that is towed by a boat, around the Boracay waters. This activity is completely safe for young children and a thrilling experience they will remember for a long time!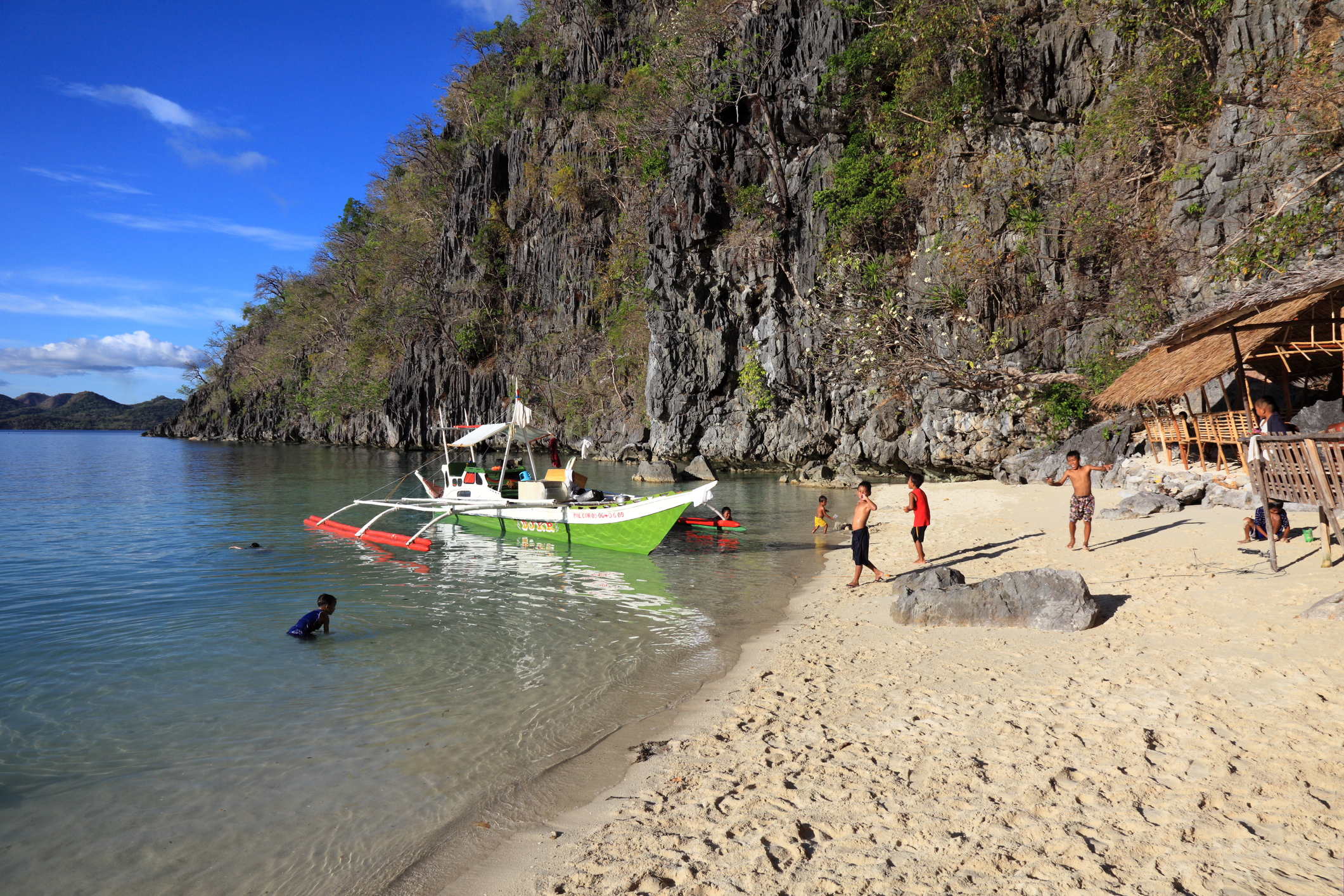 IMAGE: Visit Coron for a day of leisure and discovery, where you'll be able to visit its picturesque islands and lakes and experience all of the wonderful things it has to offer! Begin your day by soaking up the morning sun on CYC Beach's pristine white sands or by having a refreshing plunge in its cool, crystal-clear waters.
Shopping in the Philippines
The Divisoria Market in the centre of Chinatown and a great place for affordable shopping, but if you want something more modern, you should visit the Manila Super Mall. If you don't want to go to specific locations, you can join a bike tour or rent a bike. Eco-tours by Bambike are a fantastic alternative because it provides bamboo-handmade bikes crafted by locals.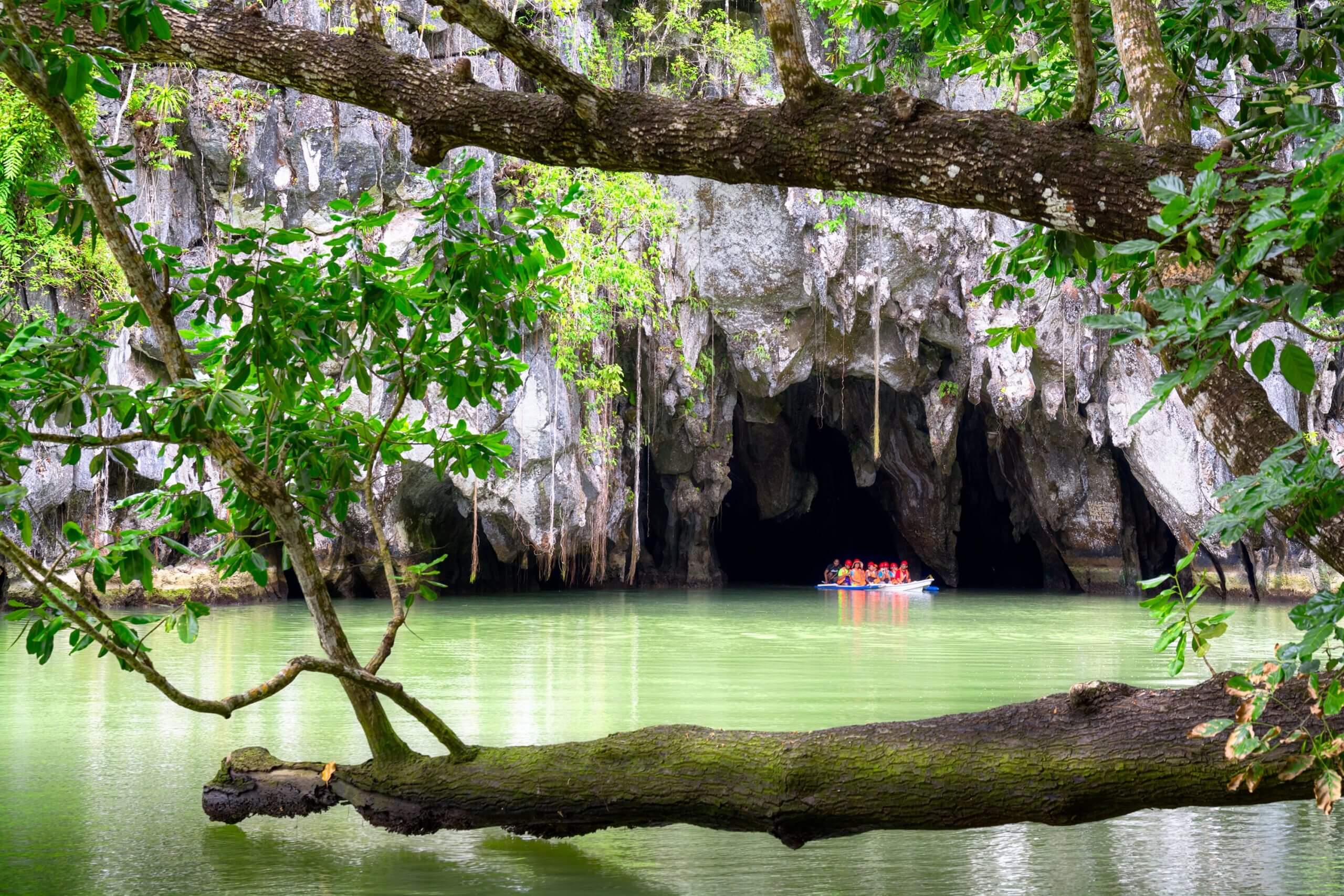 IMAGE: On a paddle boat, you can explore the UNESCO World Heritage Site Underground River in Puerto Princesa, Palawan. Also, be sure to visit the Sinagtala Farm Resort in Bataan or the Loboc River Ecotourism Adventure Park in Bohol for exciting activities. Hacienda Maria, nearby Boracay, has some caves and waterfalls to explore, and in Manila, you can ride a bamboo bike through the medieval walled city of Intramuros.
Discover nature
The Philippines is simply spectacular and a great destination for all types of adventure seekers, beach bums, and outdoor enthusiasts, with over 7 000 islands to explore. It is also filled with many gorgeous, natural features such as waterfalls, islands, lagoons, jungles, mountains, and so on. This is an excellent location for an escape to nature. However, in order to preserve its natural beauty, ecotourism destinations provide tourists with a taste of the country's natural settings while protecting them, which is why you should always try to support the eco-tours offered by this country.
When is the best time to visit the Philippines?
Between November and April is usually the best time to visit the Philippines. This is when the country's remote and stunning islands are more accessible. The joining months between May and November are also particularly ideal because it is less busy, but still quite pleasant.
Remember, your budget will often dictate how you choose your family vacation. A trip to the Philippines may be a very affordable option for a family vacation. Summer is a popular time for family vacations due to school schedules, but it is not the only option for this country as spring and winter holidays are also wonderful periods to arrange a trip to this region.