The Executive Club Lounge at the Conrad Dubai hotel opens daily from 6.30am to 10pm, offering personal services. This Executive Club Lounge, which is located on the twenty fourth floor, offers exclusive use to guests staying in Club Level rooms and suites, with five food and beverage presentations daily, which includes:
A continental breakfast from 6.30am to 11am
Afternoon Tea is served from 1pm to 3pm with a choice of treats and cookies
Family Hour is from 5pm to 6pm with a choice of hot and cold canapés
Happy Hour is served from 6pm to 8pm with house beverages and hot and cold canapés
Non-alcoholic hot and cold beverages are available throughout the day.
Children are welcome in the Executive Club Lounge when accompanied by an adult, children under the age of ten are not permitted after 6pm, when alcoholic beverages are served.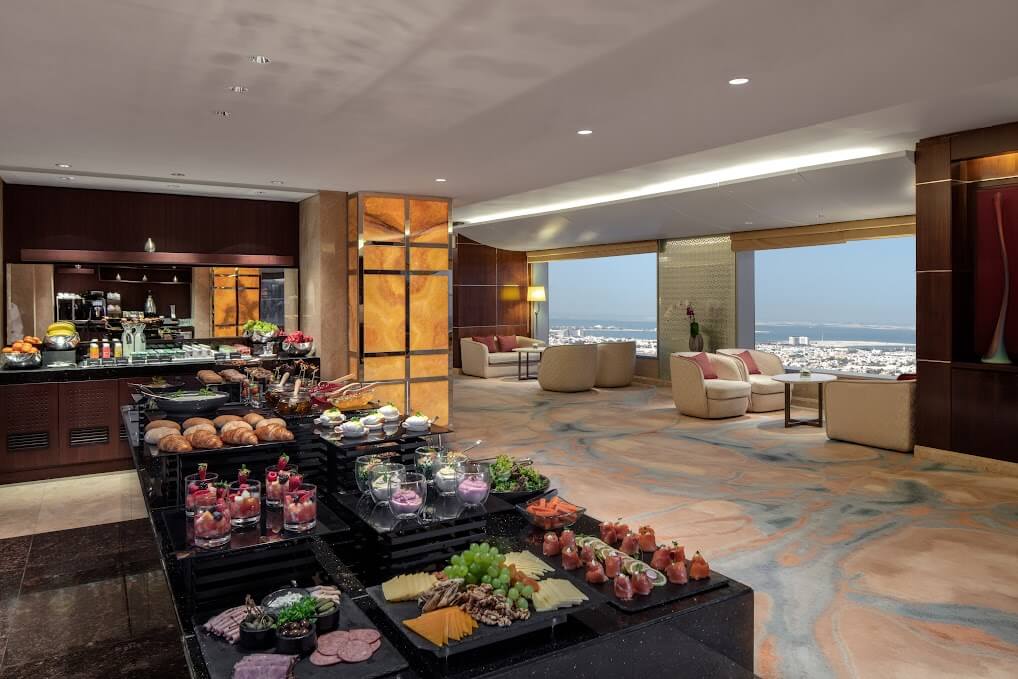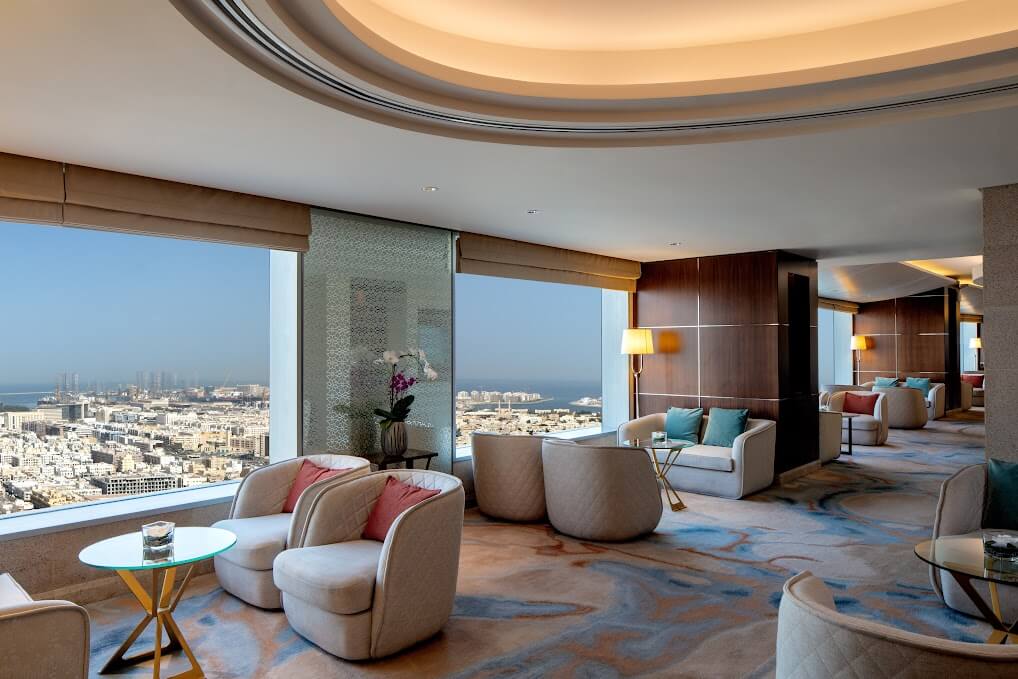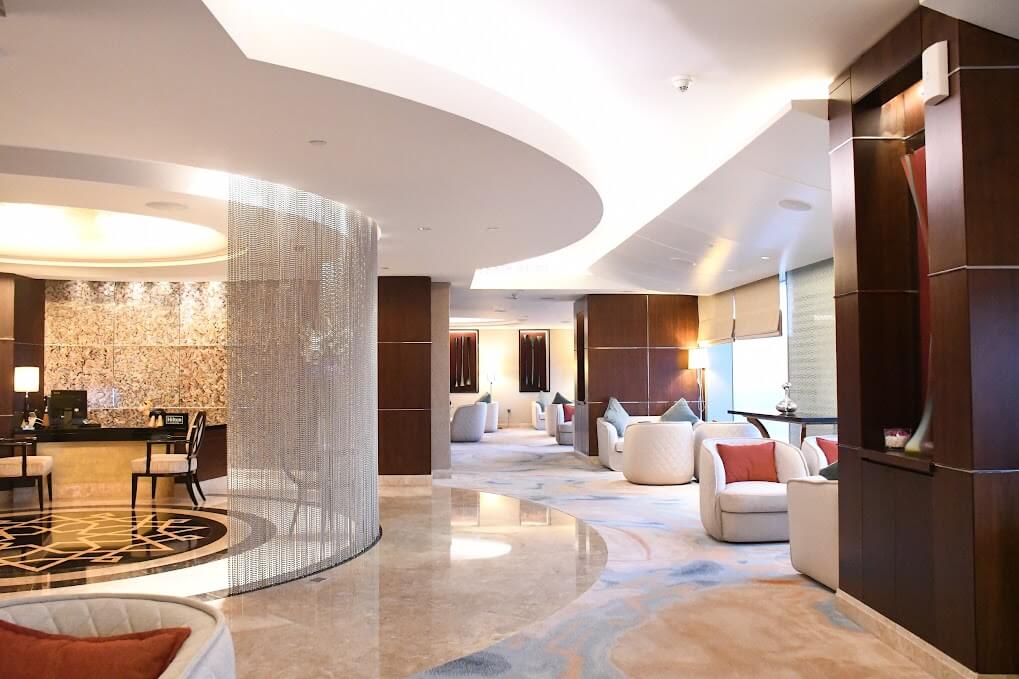 The Executive Club Lounge at the Conrad Dubai hotel is a relaxed area with comfortable lounge spaces where guests can meet, work or relax. The Executive Club Lounge is only accessible to Executive Room and Suite guests.
Selection of Exclusive Privileges
As a Club Level guest, you get to enjoy a range of complimentary and exclusive privileges, in addition to the five food and beverage presentations daily. The meeting room in the Executive Club Lounge offers two hours complimentary access, based on availability, accommodating up to four guests. An extended rental can be arranged with the private Executive Club Lounge reception team at 200AED per hour.  Guests using the Executive Club Lounge are welcome to invite external visitors, registered before arrival, at a charge of 65 AED.
This Executive Club Lounge offers complimentary high speed internet, private meeting rooms and a host of culinary and beverage delights daily. They offer daily newspapers, discreet television news, along with private express check in and check out procedures.
The team are experienced, professional and attentive and are on hand to provide guests with assistance, whether it's checking in, gaining access to the complimentary internet or booking the meeting room.
Decorated to the Finest Standards
One thing that really stands out when you walk into the Executive Club Lounge at the Conrad Dubai hotel is the space. From the gleaming marble floors to the floor to ceiling windows with panoramic views, you will be delighted with your upgrade to an Executive Room or Suite.
The lounge area is well spaced and comfortable, finished in the finest quality fabrics, while still offering privacy, enabling you to catch up on emails or just relax with a book while enjoying a non-alcoholic beverage during the day.
There is a private reception desk, enabling Club Level guests to check in and out, also get some private concierge services during their stay. The Executive Club Lounge is bright, spacious and open, the perfect place to relax, unwind, meet friends or finish off work. The food island is always brimming with delicious canapés and sweet delights, which is constantly topped up by the professional team. They are always willing to manage dietary requirements, just speak to one of the experienced team members for assistance.