The Anantara The Palm Dubai Resort Kids Club, known as Tuk Tuk Kids Club is open daily from 8am to 7pm and caters to children of all ages. Children aged four to twelve enjoy access with experienced child minders, while children under the age of four must be accompanied by a parent or guardian at all times.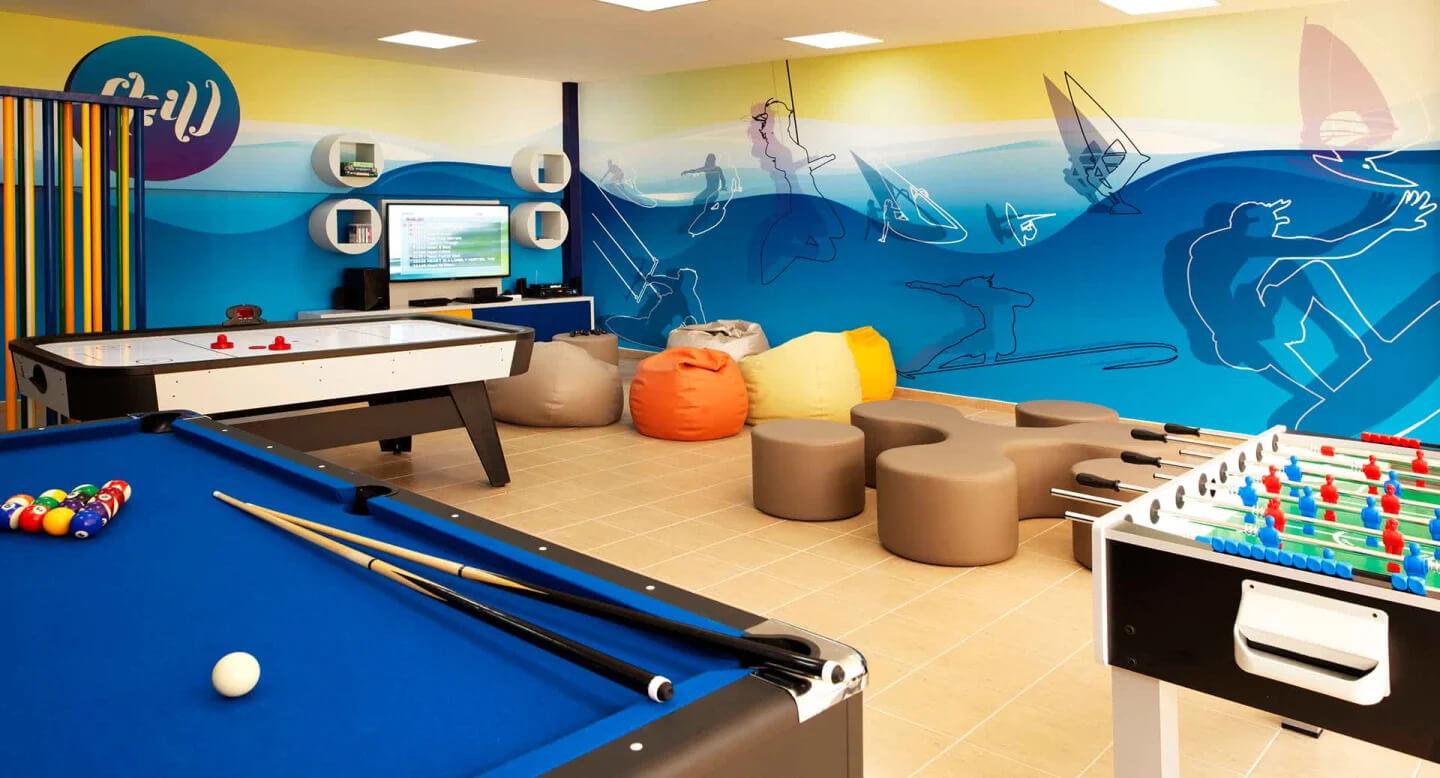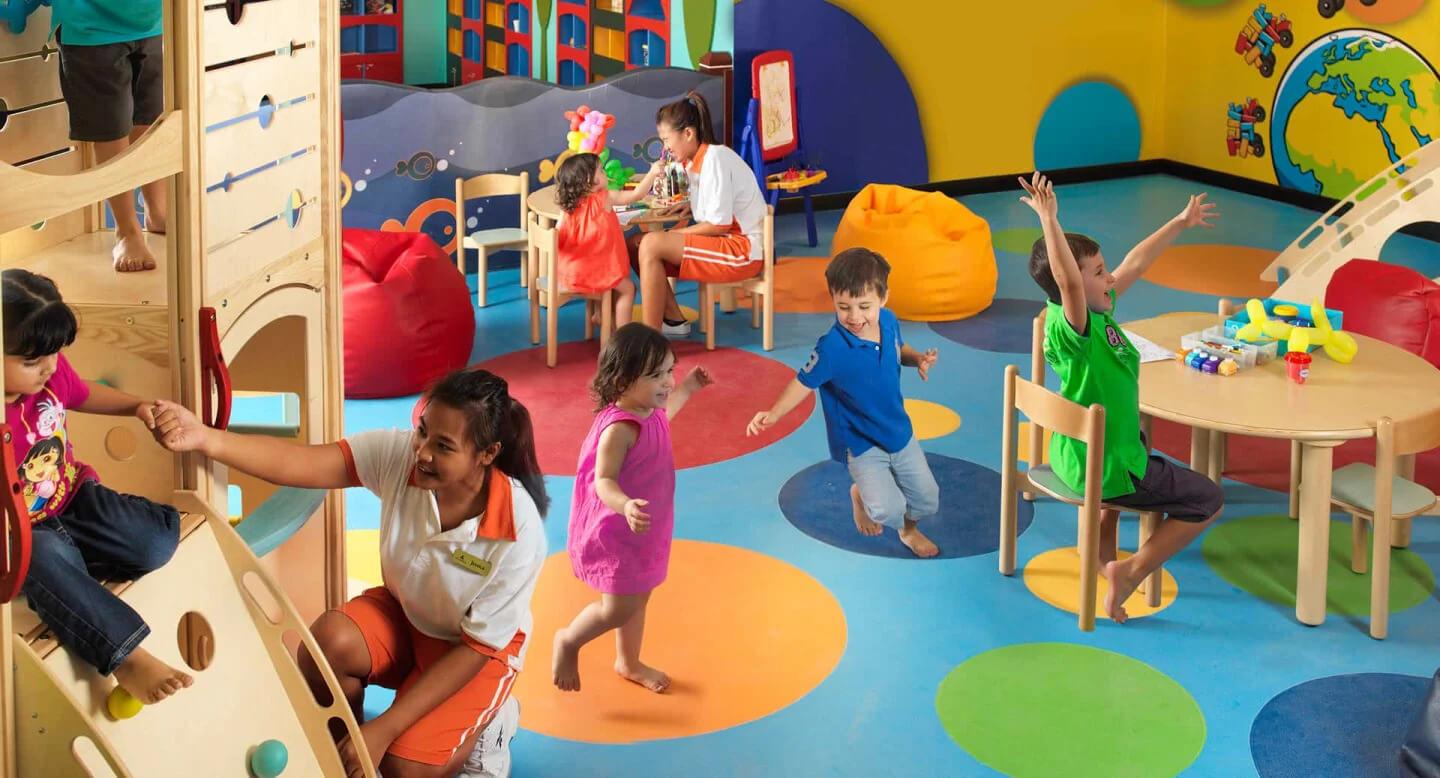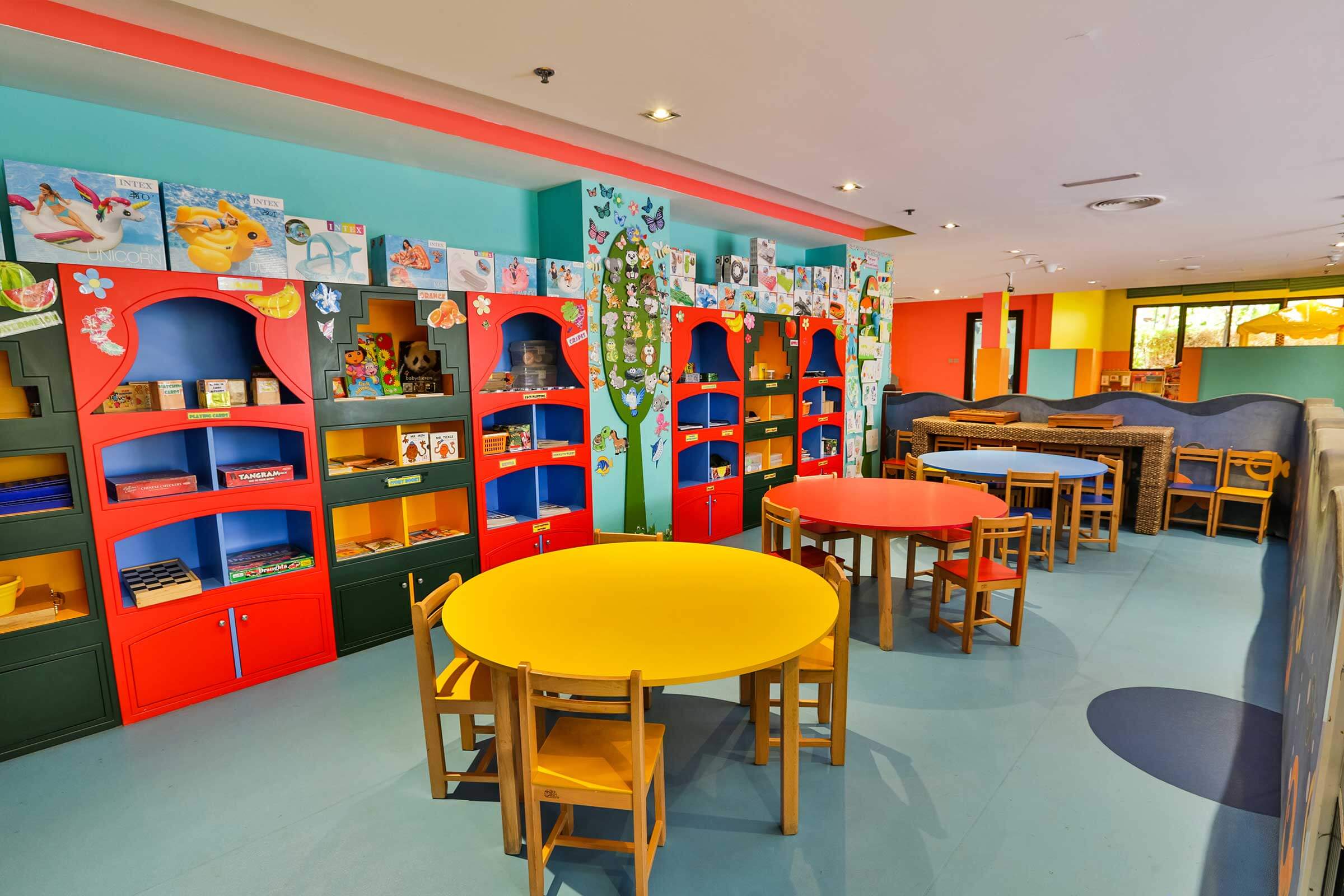 Catering to Children of All Ages
Children love spending time in the Tuk Tuk Kids Club with board games, story books, movie corners, painting, arts and crafts, a sand pit and PlayStation consoles. There is also a host of scheduled activities on offer daily, enabling children to engage with other children and make new friends with other children staying at the resort.
The scheduled activities are broken into age groups with four to seven year old's enjoying shell painting, hide and seek, newspaper dancing, tennis ball relays, musical chairs and toss games.
You can see an example timetable for the four to seven year olds here: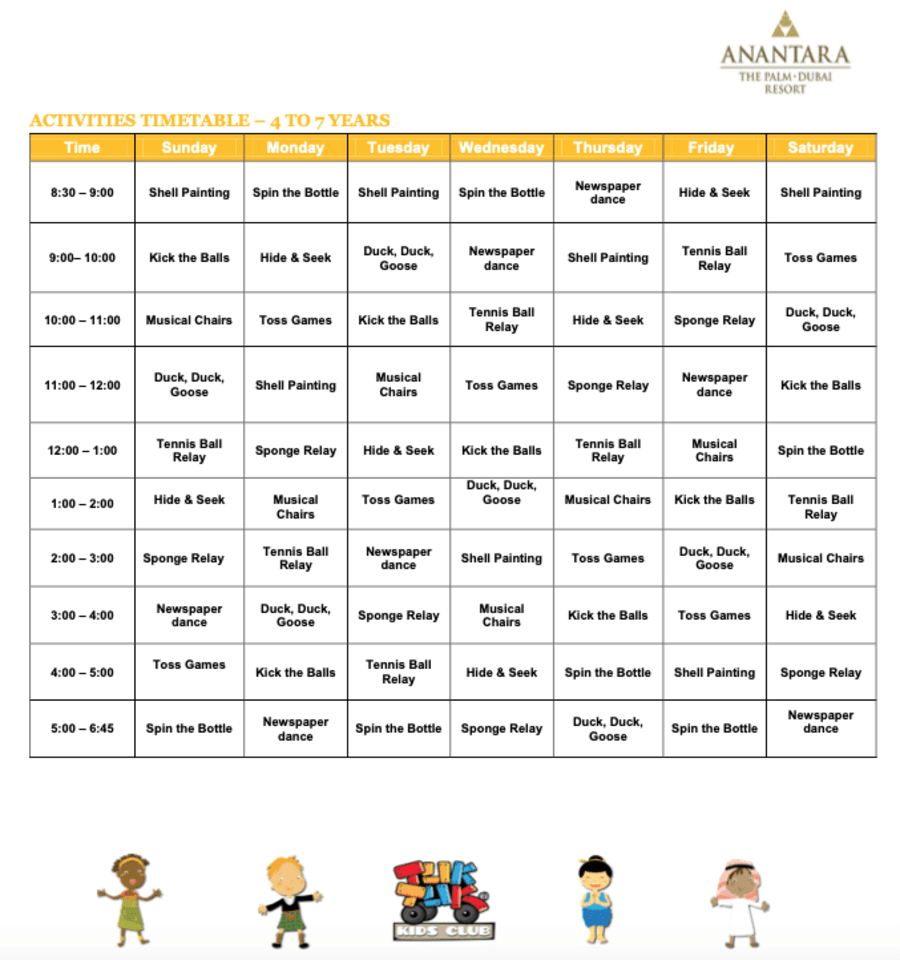 Children aged eight to twelve years of age enjoy arts and crafts, Simon says, hot and cold, Pictionary, musical statues, toss games and what's the time Mr Wolf.
You can see an example timetable for the eight to twelve year olds here: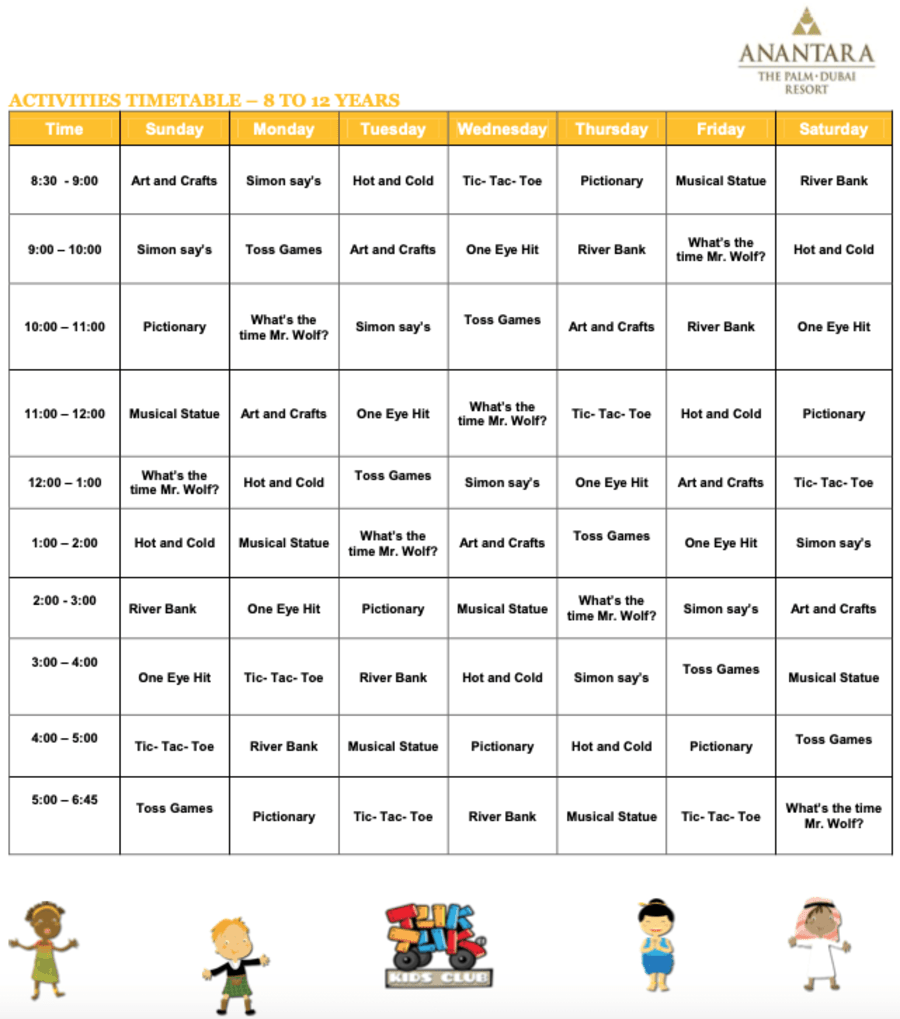 This bright and spacious Kids Club has shelves that are brimming with toys and games. There is plenty of tables and chairs for painting, drawing and arts and crafts and the indoor jungle gym entertains children for hours. The space is decorated with colourful bean bags and the experienced team are there to ensure children remain safe and engaged at all times.
The Tuk Tuk Kids Club at the Anantara The Palm Dubai Resort is complimentary for all younger guests staying at the resort, working on a first come, first serve basis. There is also babysitting services available for parents that want to go out for an evening meal, which is charged at 80AED up until midnight and needs to be booked a minimum of six hours in advance.
Chilled Out Area for Teens
The Anantara The Palm Resort hasn't forgotten about teenagers, offering them the Chill Teens Club, which opens daily from 10am to 10pm. The teens club caters to teenagers aged thirteen to nineteen years of age with a host of games and gaming consoles.
There is also scheduled activities for those enjoying the Teens Club, which includes limbo dance, karaoke, table football matches, billiard matches, air hockey matches, bingo, Uno and a movie night each evening from 8pm to 10pm. The Teens Club is a safe place where teens can relax, play games and make new friends.
You can see an example timetable for the thirteen to nineteen year olds here: