The executive club lounge at Cordis, Hong Kong is located high on the thirty sixth floor of this luxury hotel. It opens daily from 7am to 10pm, providing you with three complimentary food and beverage presentations. These include:
Breakfast from 7am to 10.30am
Afternoon Tea from 3pm to 5pm
Evening Cocktails from 6pm to 8pm
Children are welcome in the executive club lounge. Children under twelve must be accompanied by an adult at all times.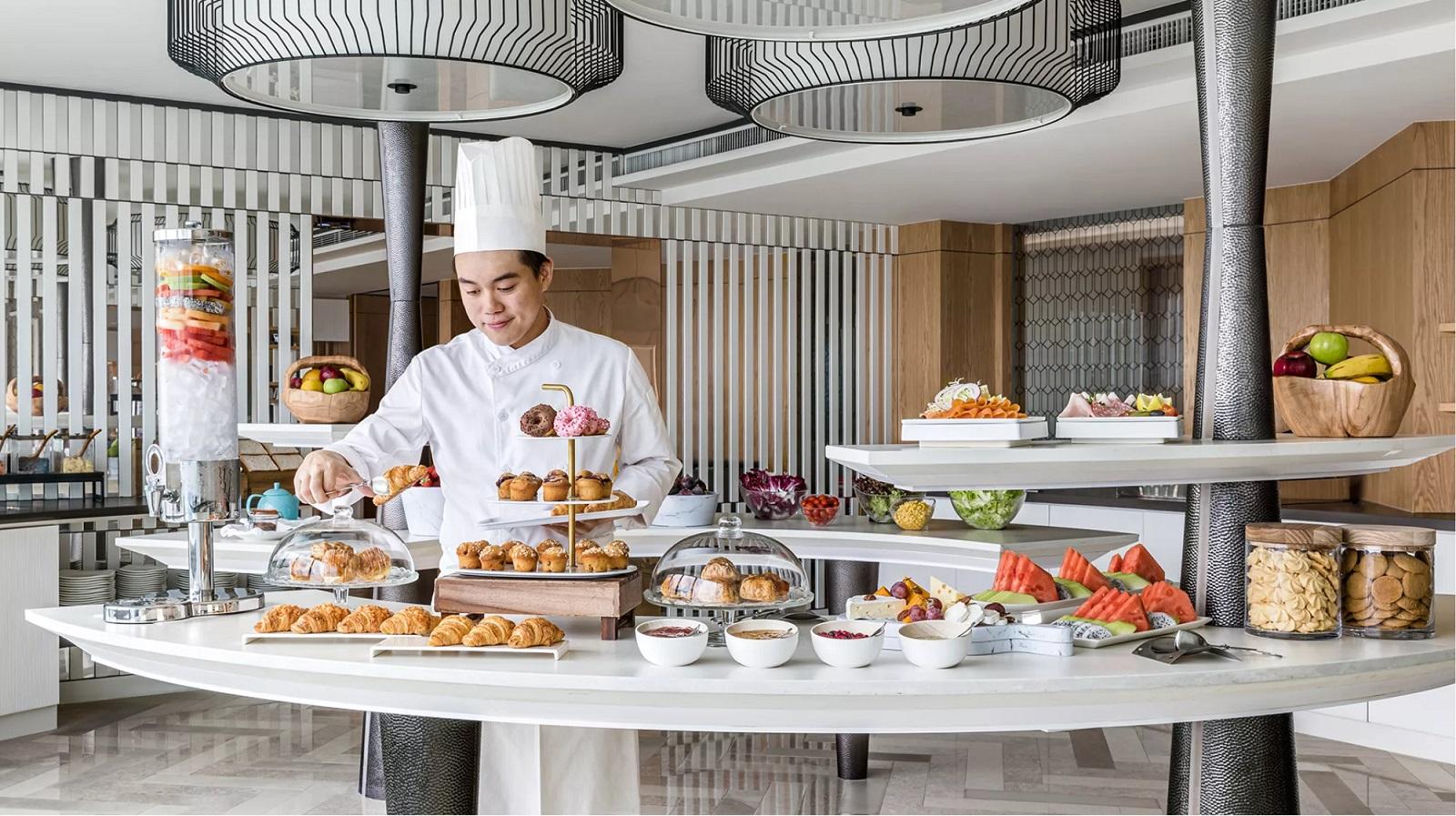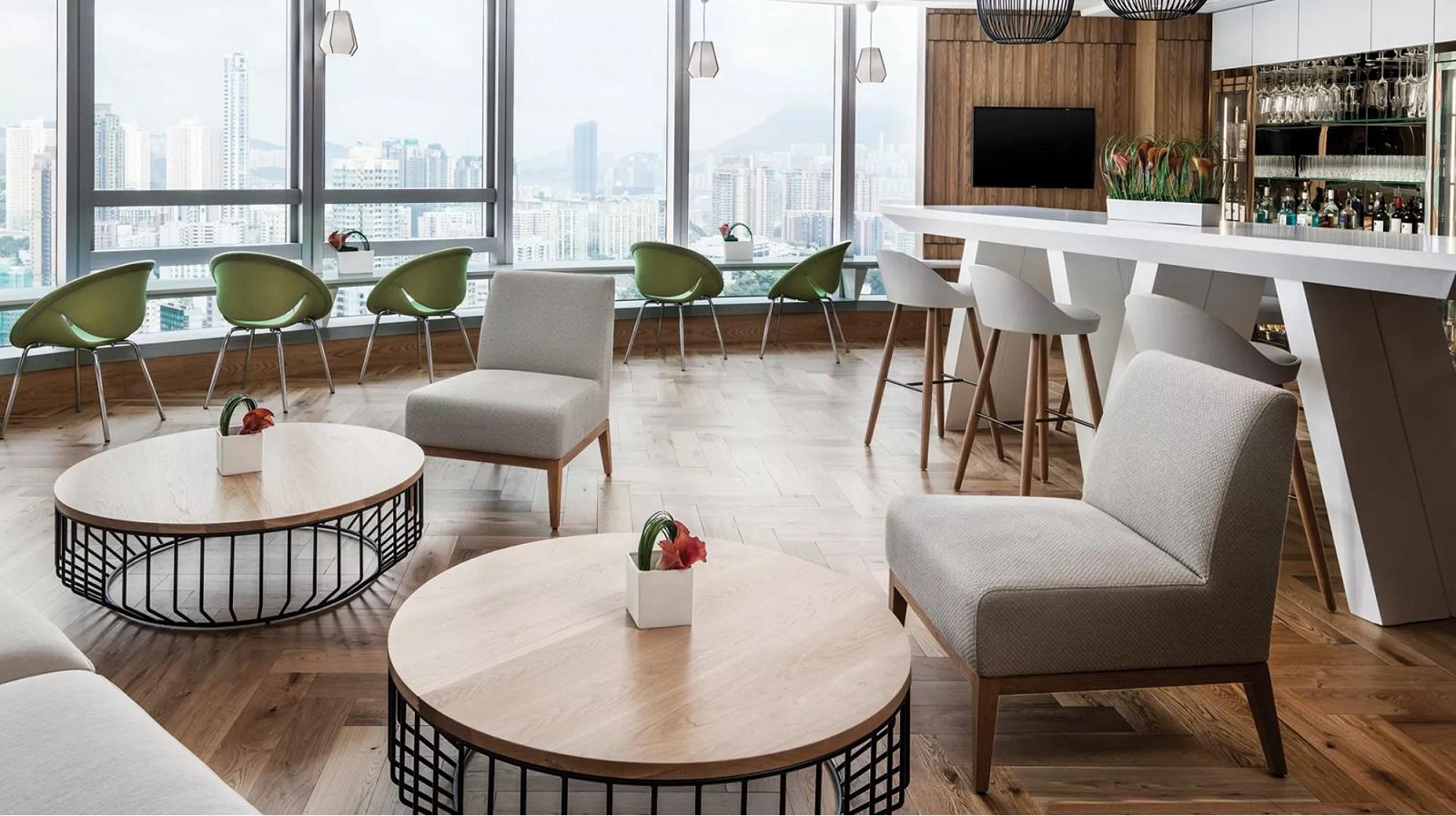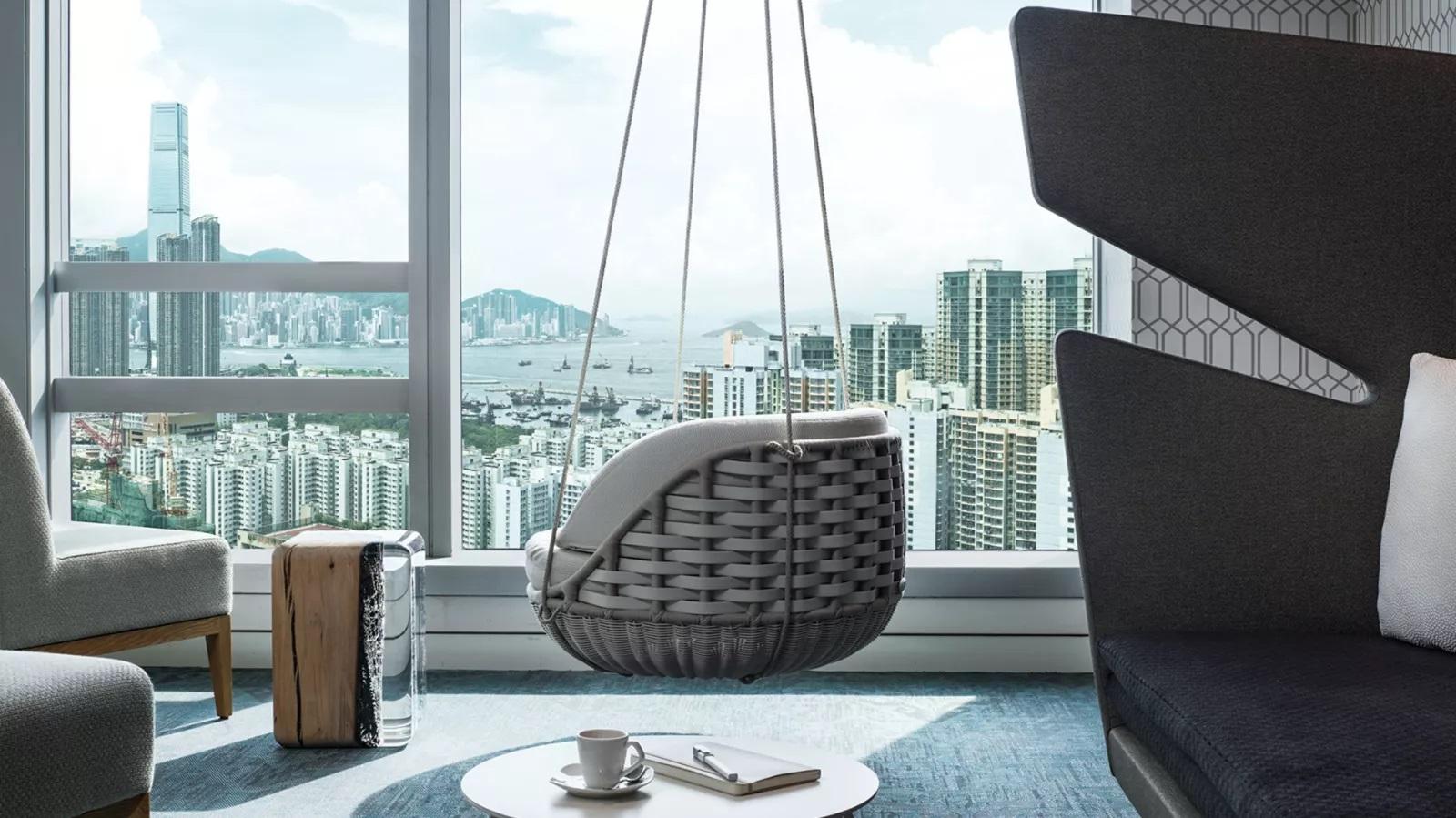 As an executive club lounge guest you are welcome to invite a visitor at an additional charge, based on consumption. It is important to note that all food and beverage provided must only be enjoyed in the executive club lounge and you must adhere to a smart casual dress code at all times.
Range of Exclusive Privileges Including Personalised Check In Services
Taking advantage of a club level guest room or suite provides you with exclusive access to the executive club lounge, along with exclusive privileges. This includes personalised check in and check out services in the executive club lounge, rather than having to check in at the main front desk. In addition to this, on Sundays and bank holidays, they provide a champagne breakfast in the executive club lounge for an additional touch of luxury.
As an executive club lounge guest, you enjoy complimentary access to Press Reader, that offers a wide selection of world newspapers and magazines. You also enjoy complimentary use of the meeting room for two hours during your stay, after that you will be charged at $550 per hour. Executive club lounge guest also enjoy complimentary ironing services for three items on arrival and fifteen percent discount on spa treatments.
Modern and Bright
This executive club lounge provides you with a modern, light and bright space where you can work, meet or relax. The floor to ceiling windows capture the spectacular views, while allowing an abundance of natural light, offering you a space where you can unwind after a day of meetings or relax after exploring the sights.
The food island is lit by spectacular modern chandeliers, shining down on the fantastic food presentations, ensuring you don't miss anything. With semi-private seating, all enjoying panoramic views, this executive club lounge is the perfect place for a discreet discussion, an evening cocktail or a morning coffee.