You will find the executive club lounge at Crowne Plaza Guangzhou Zengcheng on the twenty fifth floor, open daily from 3pm to 11pm for your convenience. You enjoy a full range of exclusive benefits, including three food and beverage presentations daily, including:
Coffee, Tea and Soft Drinks available all day from 3pm to 11pm
Afternoon Tea from 3pm to 5pm
Dinner from 5.30pm to 8pm
Children are welcome in the executive club lounge when accompanied by an adult, please take other guests into consideration.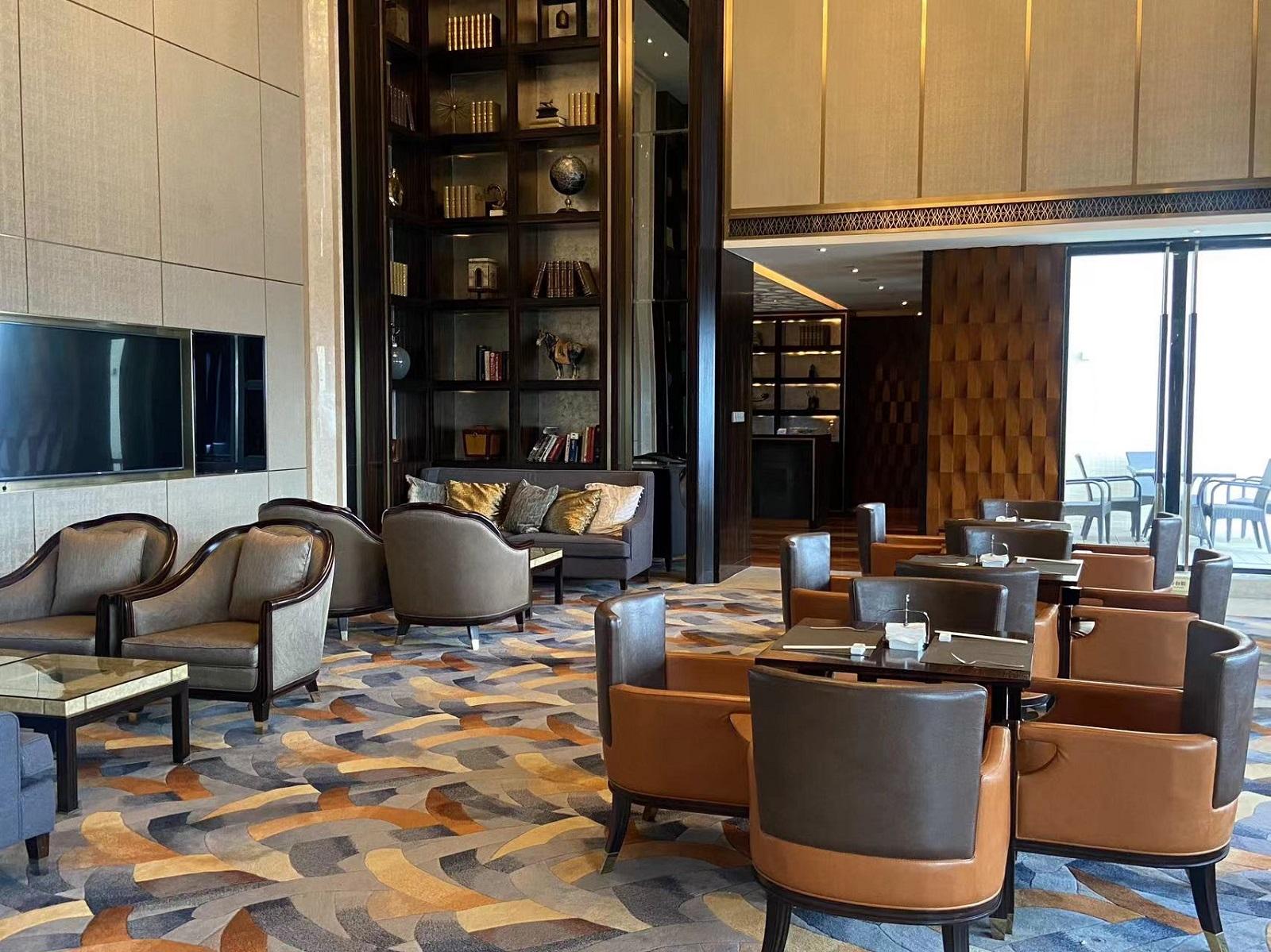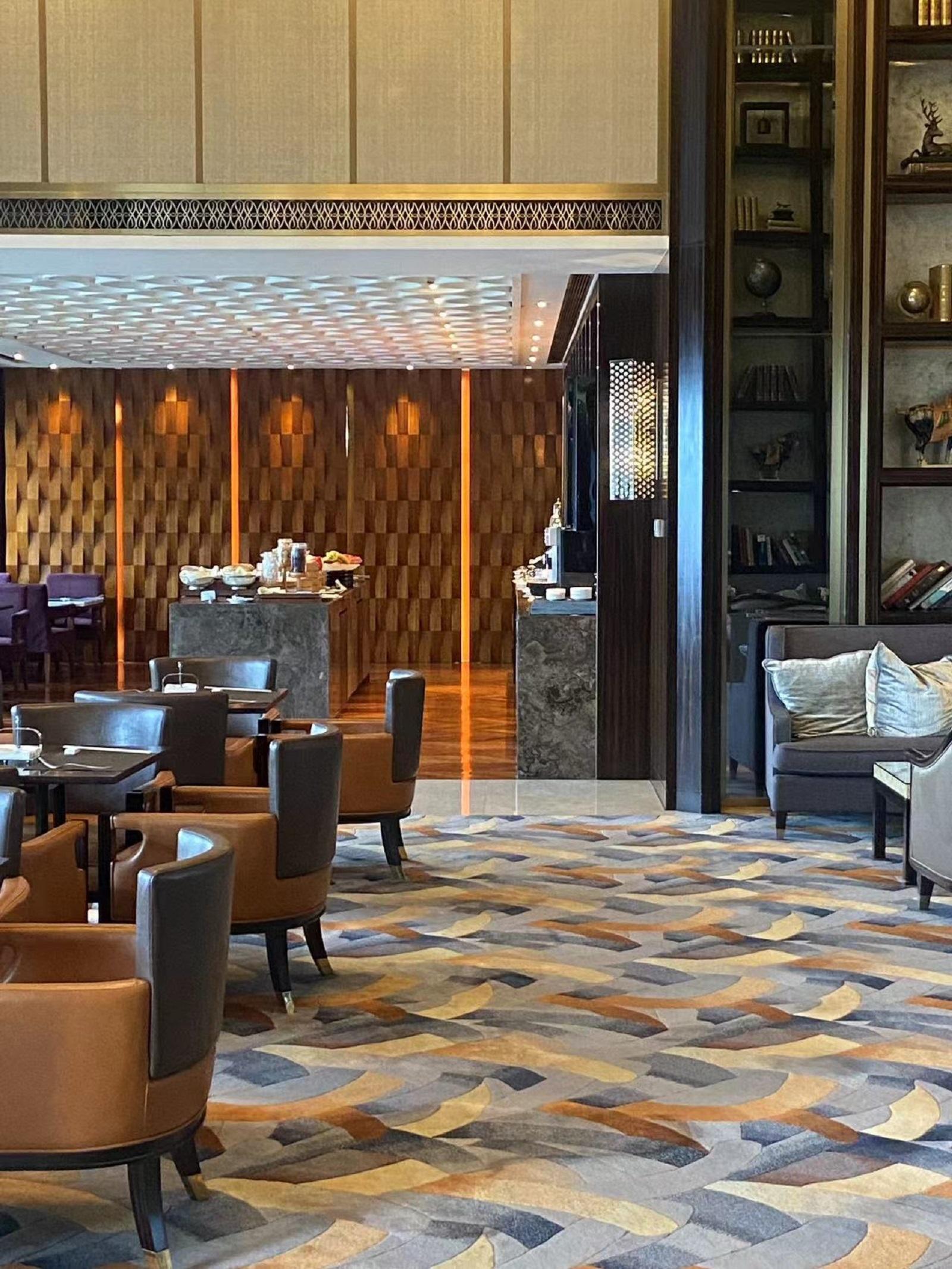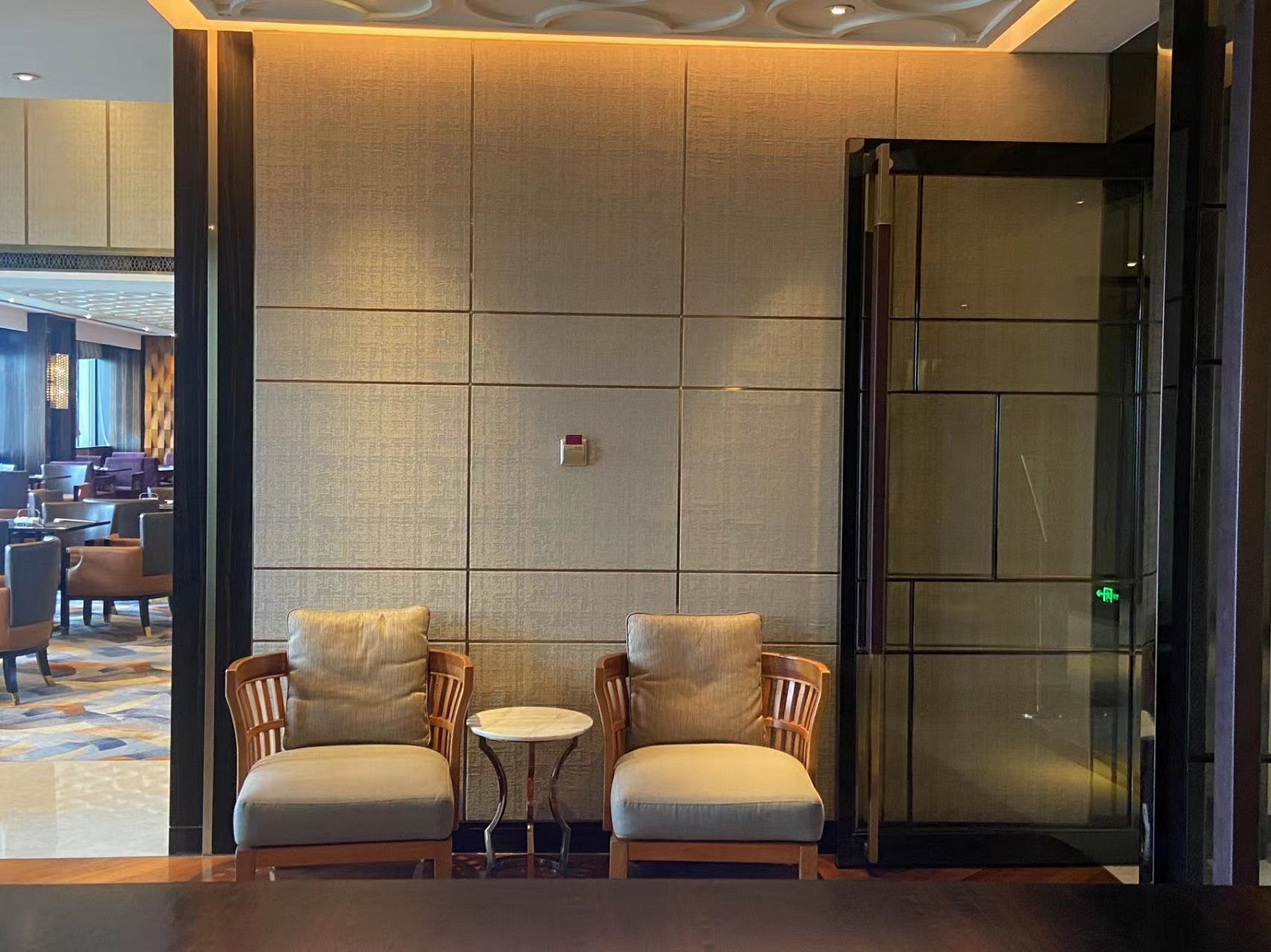 The executive club lounge offers complimentary and exclusive access for up to two guests staying in a club level guest room or suite. Visitors are welcome at a charge of RMB 108 for happy hour and half price for children. The executive club lounge adheres to a strict smart casual dress code that must be adhered to at all times, this includes for children.
Enjoy Exclusive Benefits
As an executive club lounge guest you enjoy a range of exclusive privileges, only offered to guests staying gin the club level guest rooms and suites. This includes welcome fruit on arrive and the opportunity to enjoy a late check out until 4pm, subject to availability. Business travellers can enjoy the convenience of using the executive club lounge for up to two hours at no charge, after which there is a charge of RMB 500 per hour. Advanced bookings are required and the meeting room is subject to availability.
Access to the executive club lounge and benefits are based on the room booked and the number of people in each room, for up to one to two guests. The executive club lounge is an excellent opportunity, providing an elevated guest experience.
Comfortable, Warm and Welcoming
This executive club lounge is warm and welcoming from when you first walk through the door. The great thing is it is not filled with so many people, as you find in the hotels main lobby or restaurants. Only guests staying in the executive club lounge guest rooms or suite have access. It has separated lounge and dining areas, offering a chance to relax after exploring the sights or to finish off some work.
The dining area includes a food island that offers buffet style Afternoon Tea and Dinner, while the lounge area has leather tub chairs and comfortable sofas, where you can work, meet or relax. It has been designed as open plan and spacious with wooden flooring in the dining area and lush carpeting in the lounge area. The experienced team are on hand to meet your guest needs, ensuring you have a memorable experience.