Crowne Plaza Hotel & Suites Landmark Shenzhen offers a third floor executive club lounge that offers two complimentary food presentations daily.  The food and beverage presentations you can enjoy, includes:
Afternoon Tea served from 2pm to 3pm
Happy Hour with canapés from 5pm to 8pm
Children are welcome in the executive club lounge when accompanied by an adult.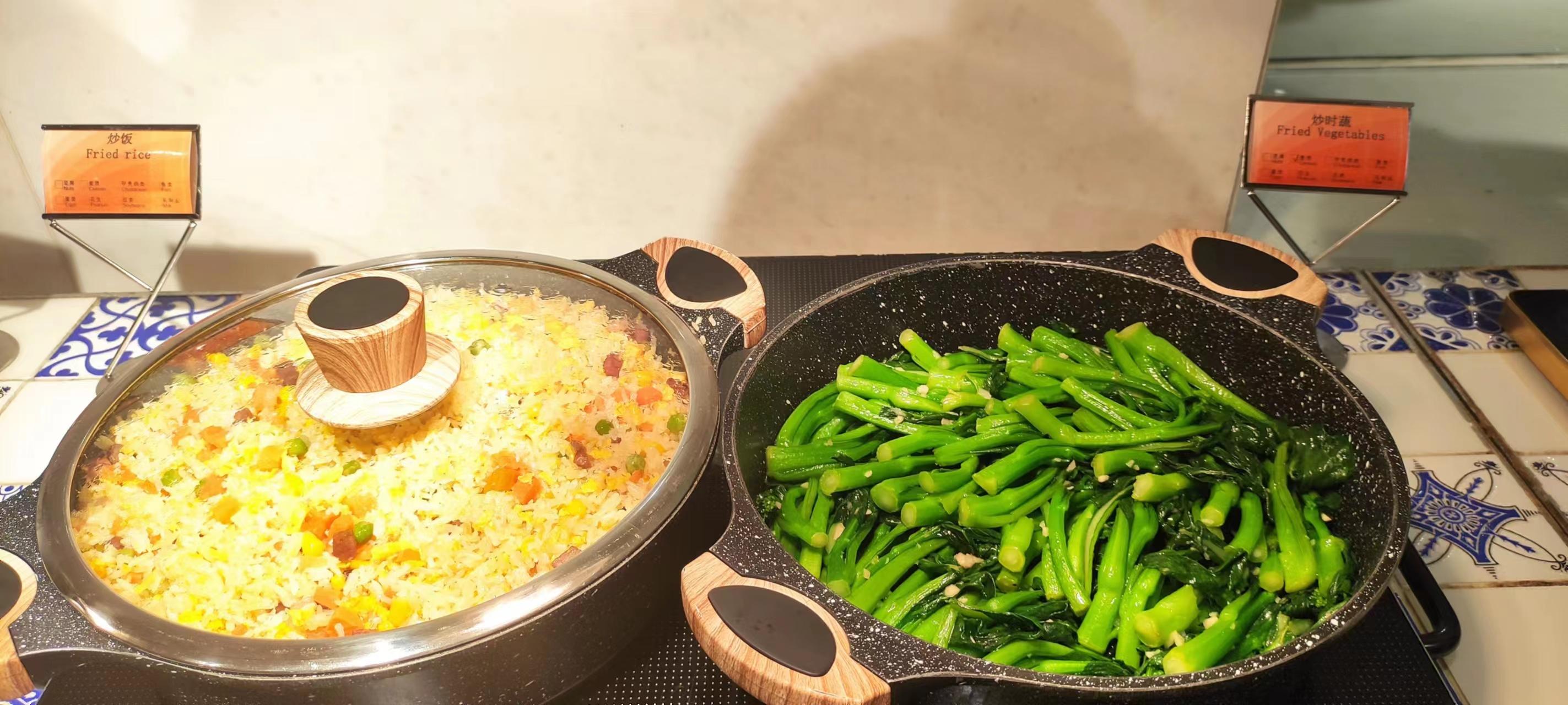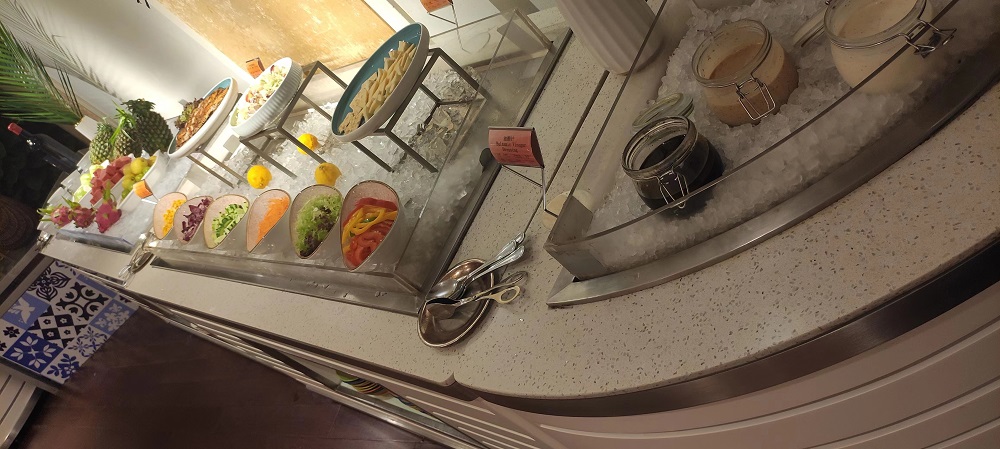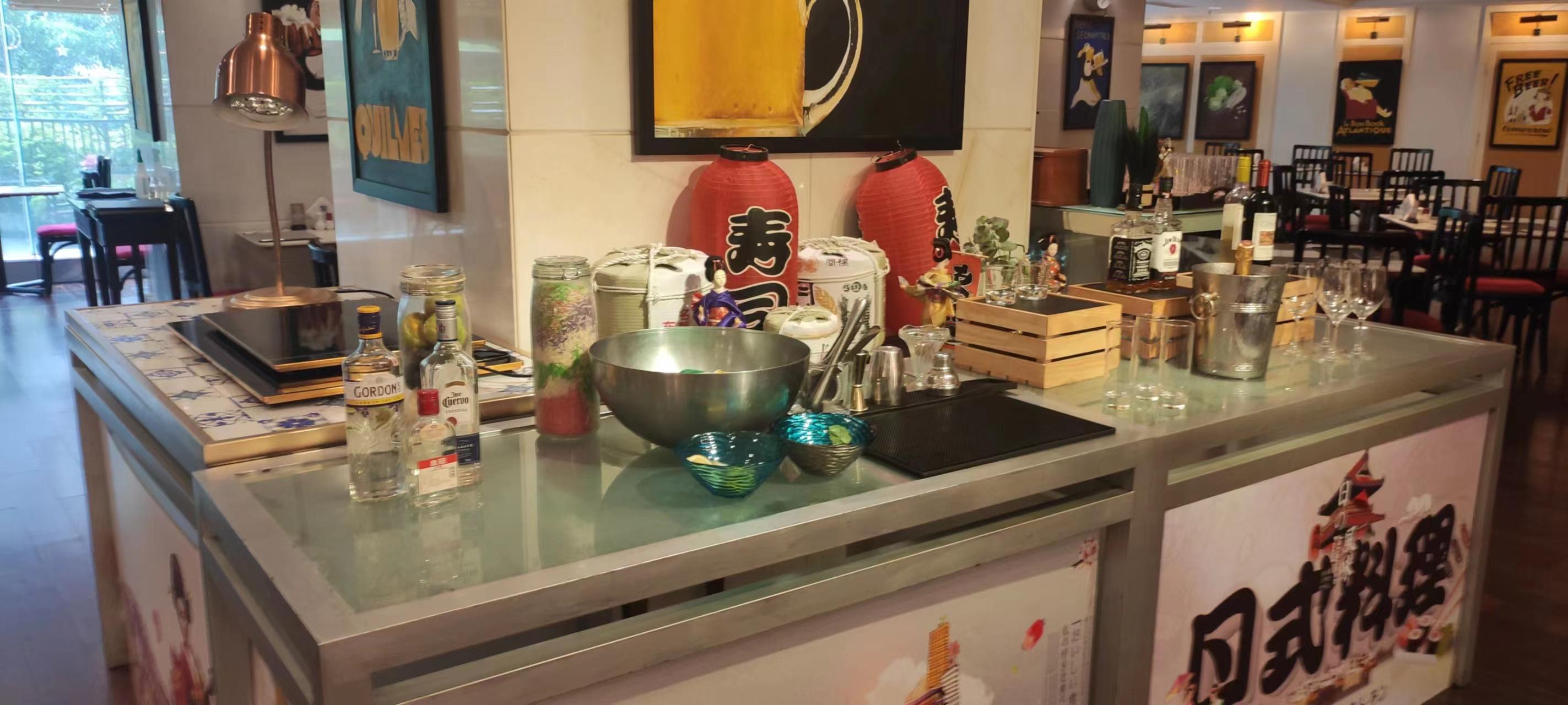 The executive club lounge offers exclusive access to guests staying in any of the hotels club level guest rooms or suites, this includes two adults. Children under 1.2 metres enjoy free access, children 1.2 metres to 1.4 metres are charged at half price, while those above 1.4 metres are charged as adults, that is 198 per person. Guest are welcome to invite a visitor to the executive club lounge at an additional charge. One adult can bring in one child.
Open Plan and Spacious
This executive club lounge captures you attention from when you walk through the door. From the gleaming wooden floors to the open plan and spaciousness of the club lounge, you will feel you have found the perfect place to work or relax. The open plan design incorporates a dining area and comfortable lounge, offering you a chance to catch up with emails or enjoy evening happy hour and canapés.
The large windows allow for an abundance of natural light, while the food station is overflowing with delicious and freshly prepared dishes. There is always a selection of hot and cold dishes for your enjoyment, which are enjoyed buffet style. Simply help yourself and enjoy.
Additional Luxury and Comfort
The executive club lounge at Crowne Plaza Hotel & Suites Landmark Shenzhen offers you an additional touch of luxury and comfort when staying at this luxurious hotel. It offers exclusive access, which means not everyone staying at the hotel can enjoy the benefits this executive club lounge enjoys. This executive club lounge caters to business and leisure travellers offering personalised services with a professional team.
This executive club lounge is an excellent place to end your day after meetings, a chance to unwind and catch up with emails or finish off a quote or project. For leisure travellers, you can save money and enjoy an exclusive use space with Afternoon Tea, evening happy hour and high speed internet to update your social media page.