The executive club lounge at Crowne Plaza London – Ealing is open twenty four hours for your convenience. Located on the ground floor, you can enjoy three complimentary food and beverage presentations daily. These presentations include:
Breakfast in the on-site restaurant from 6.30am to 10am Monday to Friday and 6.30am to 10.30am on weekends
Evening Happy Hour with canapés is offered in the executive club lounge from 5.30pm to 7pm
Twenty four hour coffee and tea is available in the executive club lounge
You can also order room service, should you wish to stay in your hotel room at an additional £5 surcharge.
Children are welcome in the executive club lounge when accompanied by a parent or guardian.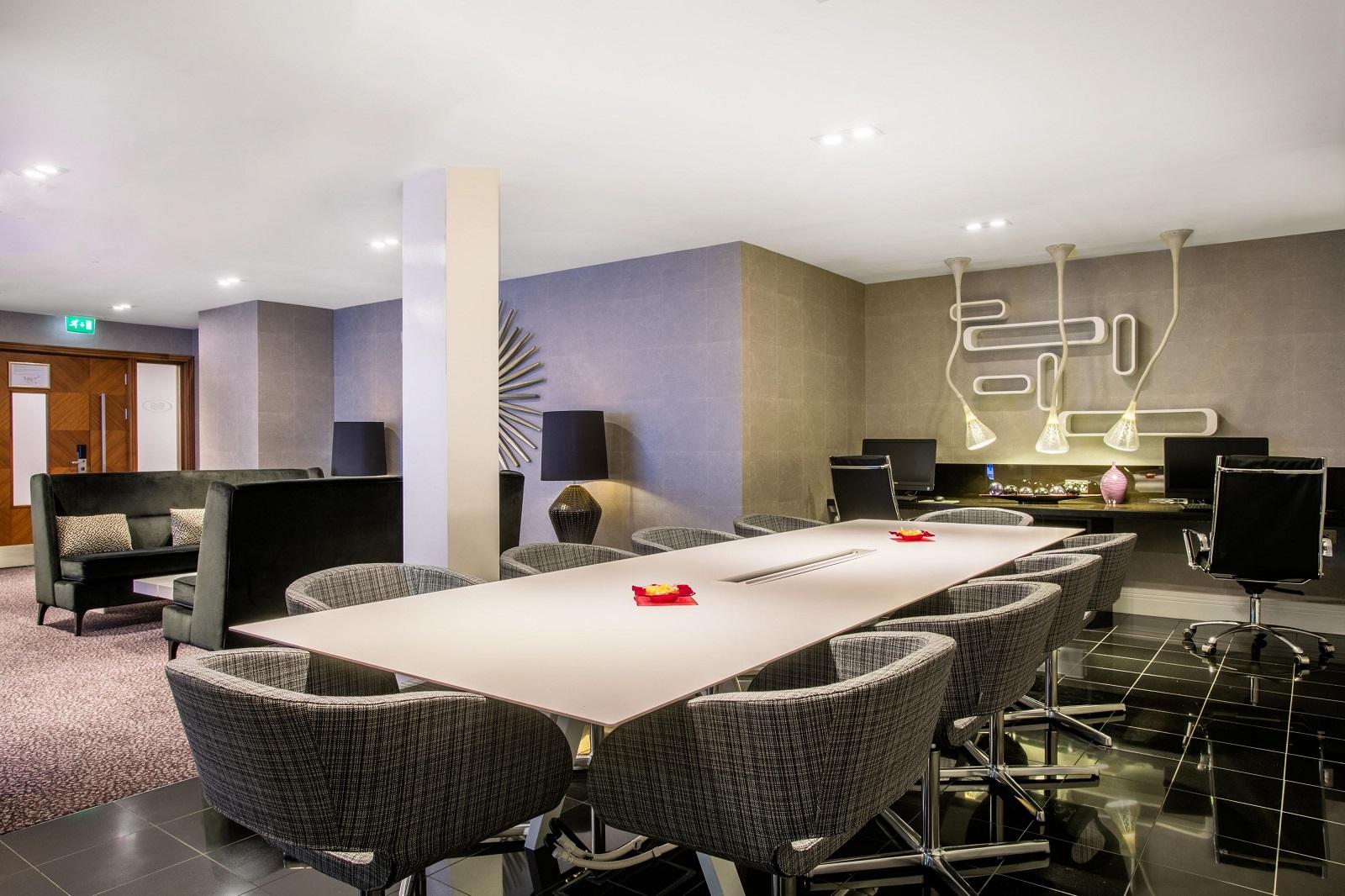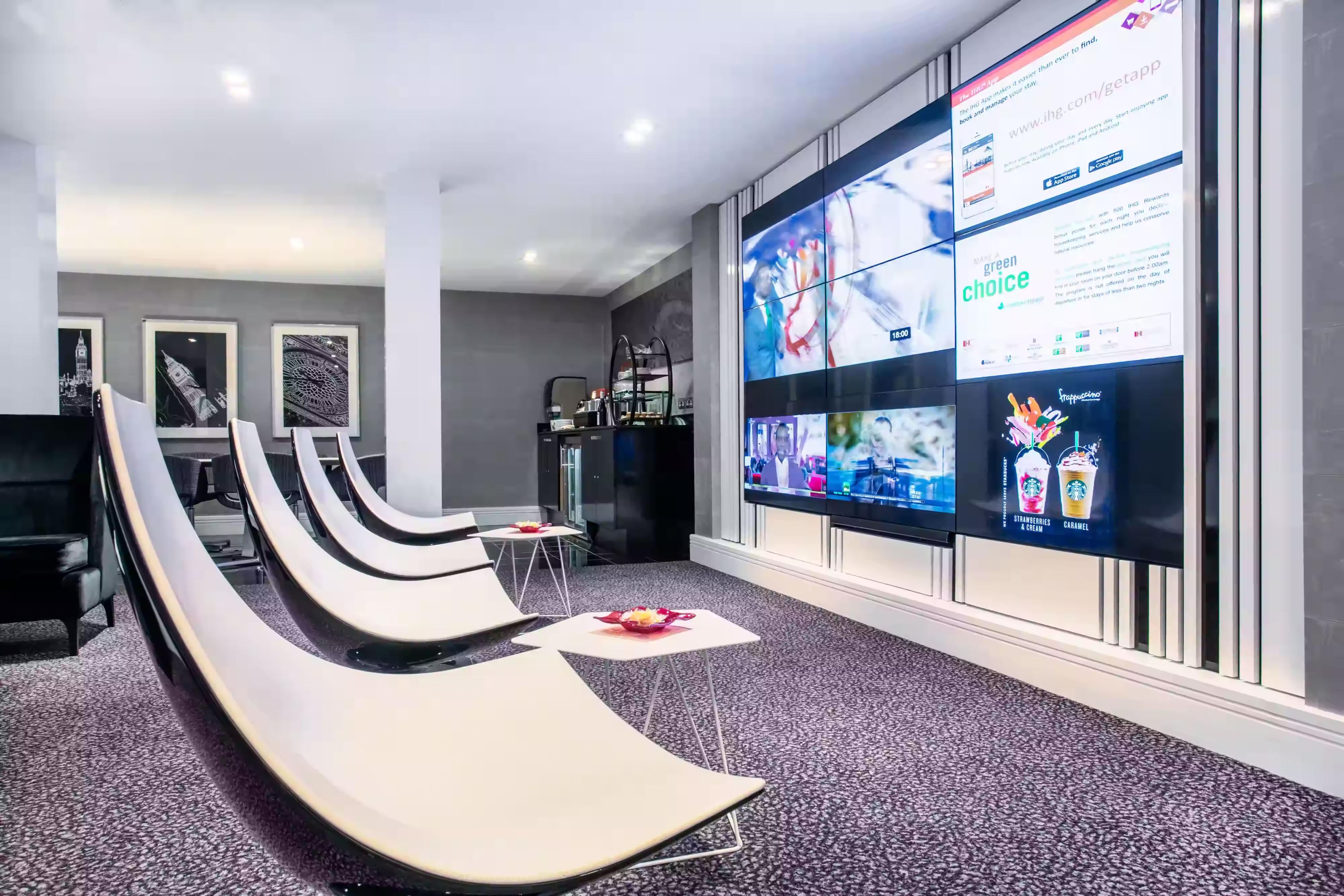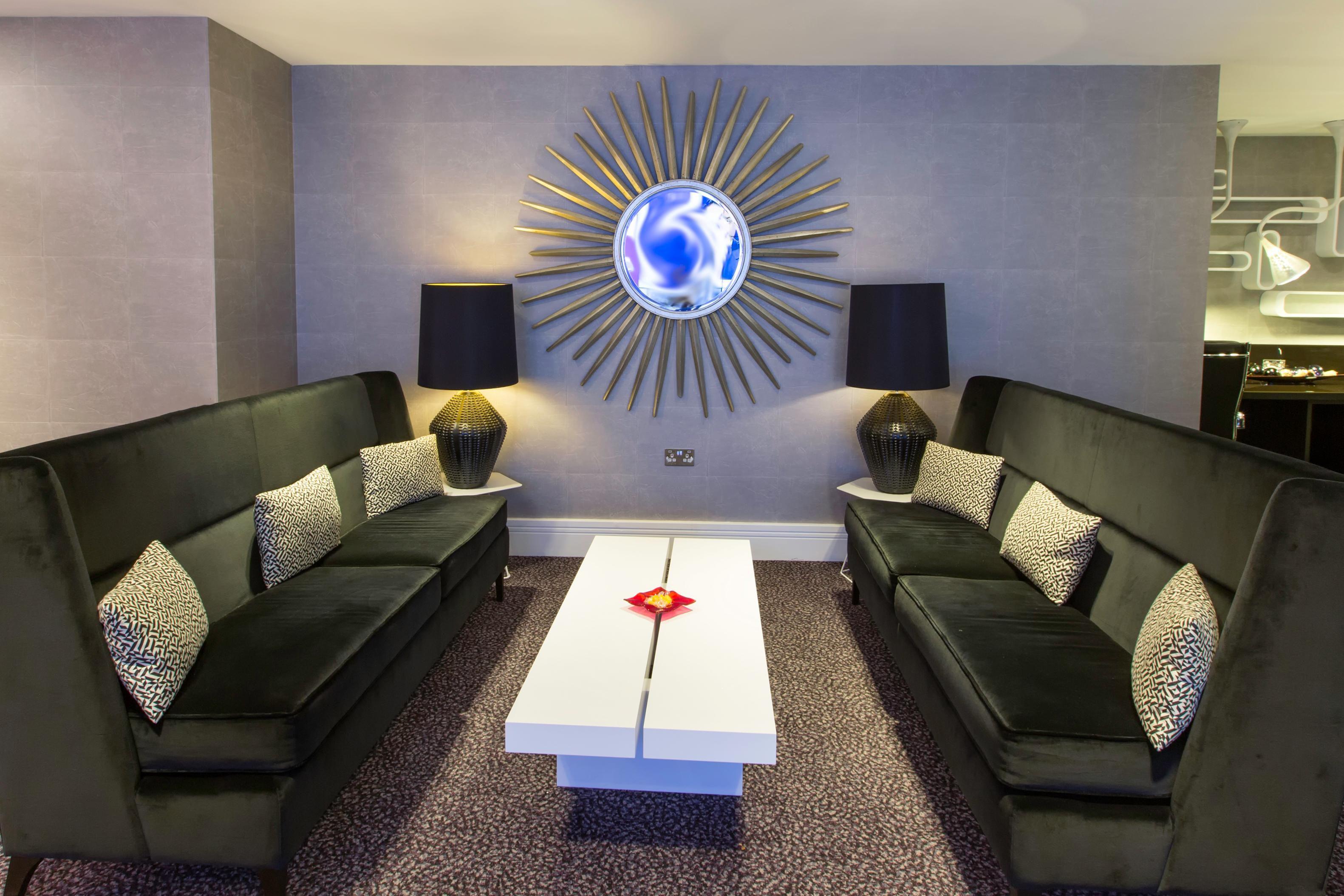 The executive club lounge at Crowne Plaza London – Ealing provides exclusive access to guest staying in the hotels club level guest accommodation.
Good Food Selection
You can start your morning in the on-site restaurant, where you enjoy complimentary breakfast before a day of meetings or exploring the sights. During the evening, there is a selection of canapés on offer, which are freshly prepared based on the local ingredients available. The canapés are regularly changing.
Happy hour offers you a choice of bottled beers and ciders, along with non-alcoholic options. They offer an extensive soft drink selection that includes fruit juices, diet coke and coke. You are guaranteed to find a drink to your taste as you enjoy the range of canapés before heading to the on-site restaurant for your evening meal.
Ultra Modern Space
This executive club lounge is beautifully furnished and is ultra modern in design. White chairs sit in front of a large television wall with multiple screens, playing a host of news and sports, while the sofa provides a coffee table, a place to relax or check your emails.
There are a few long tables with tub chairs or high back chairs, offering a place to work or enjoy the evening canapés. This executive club lounge provides high speed internet, enabling you to check emails, finish off a work project or check in at home. It is the perfect place to relax, meet or work. The team are professional and attentive, ensuring your guest needs are met with confidence, providing you with an elevated guest experience.