Crowne Plaza London – Ealing is the perfect location for business and leisure travellers, opposite the tube station, only three miles from Wembley Stadium. This luxurious hotel provides guest with a fitness centre, wireless internet and an on-site restaurant. The tube provides easy access throughout Central London.
This hotel offers a host of facilities including a fitness centre, twenty four hour front desk, air conditioning, on-site parking, a business centre and a designated smoking area. Whether you have important business meetings to attend or you want to explore the sights, you will find Crowne Plaza London – Ealing provides easy access with first class guest services.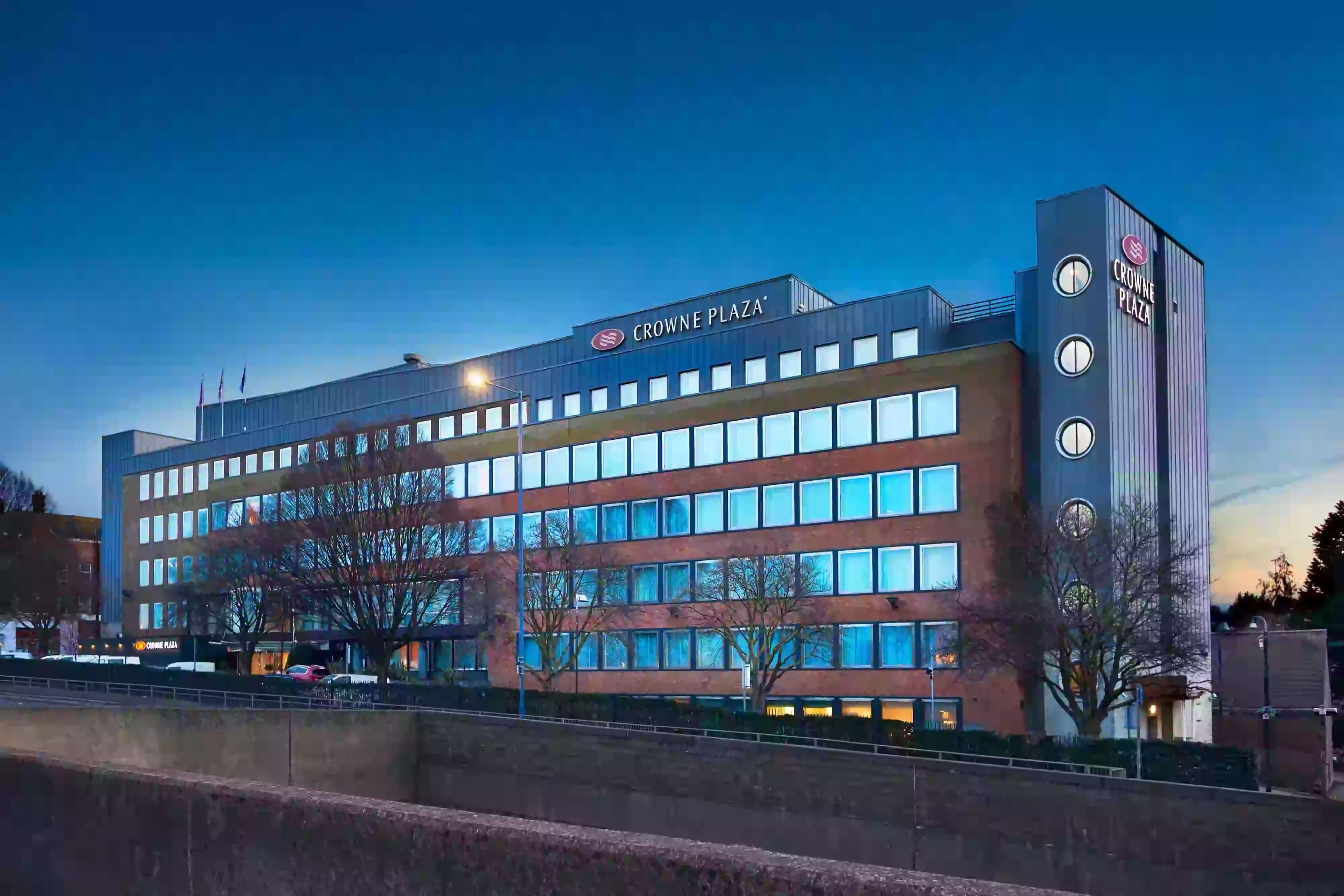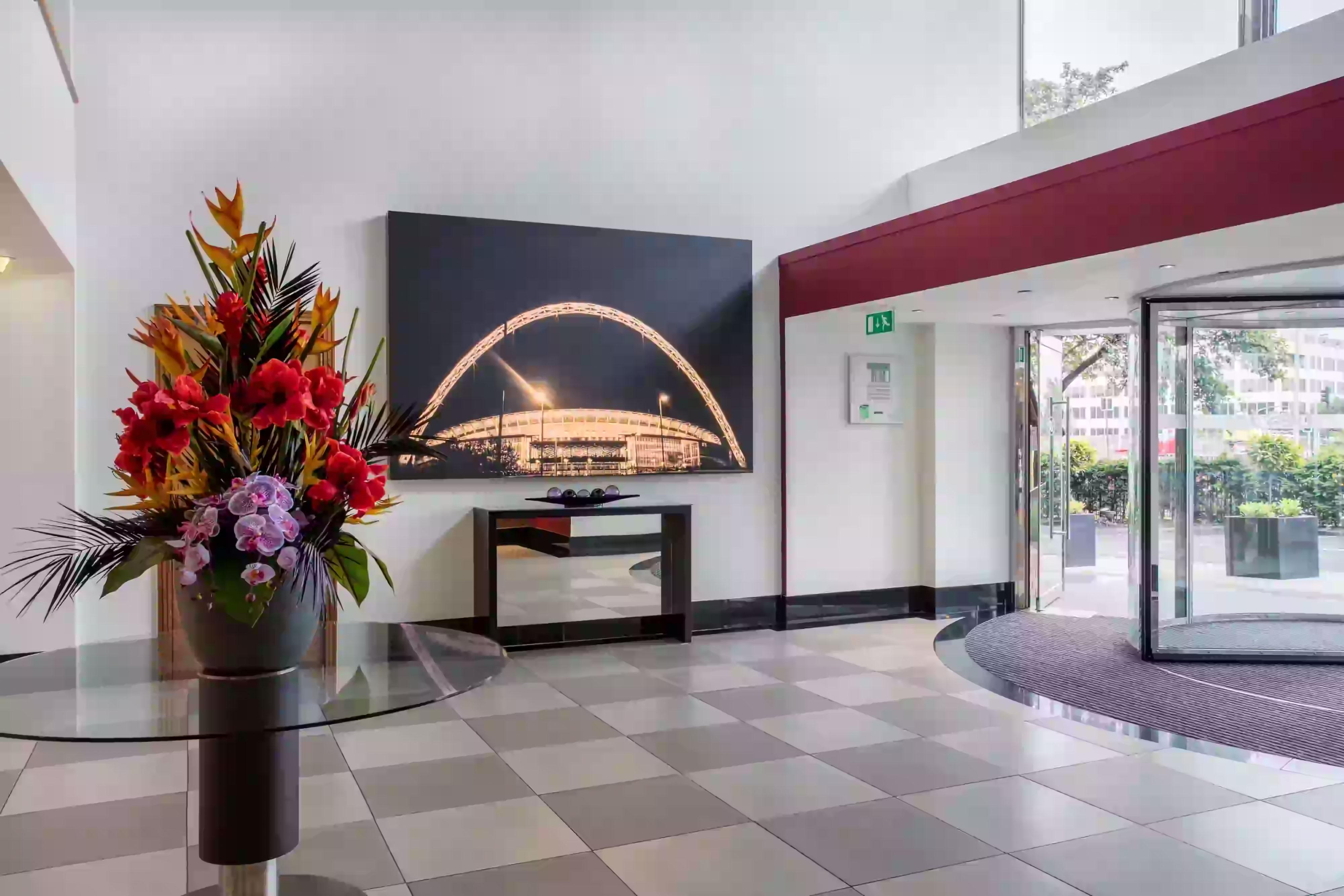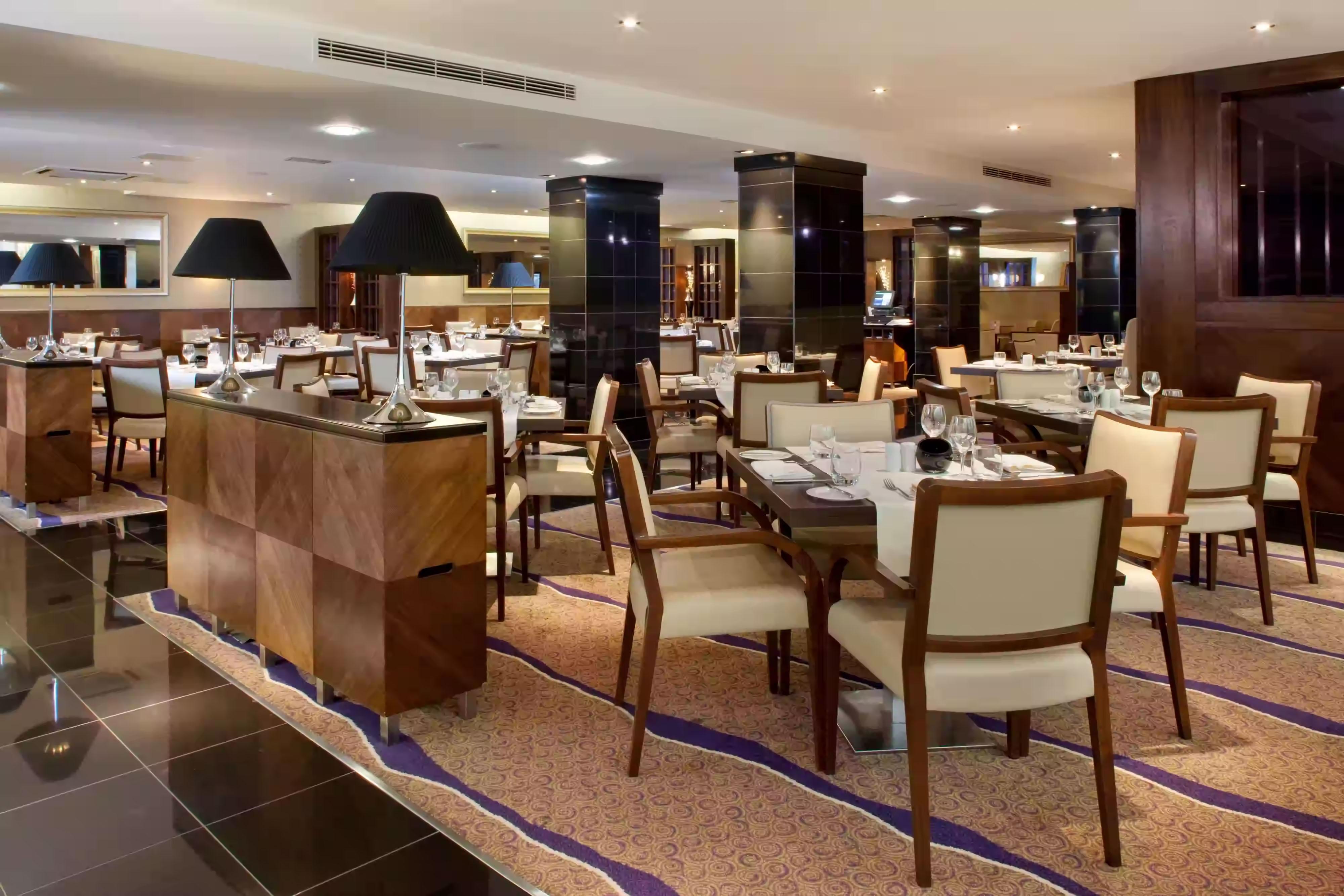 Why You Should Go There
This hotel has an on-site restaurant, West 5 Brasserie & Bar, offering European and Indian cuisine with a family friendly ambience, they accommodate all dietary requirements. During your stay you can take advantage of the twenty four hour front desk and concierge service, offering express check in and check out facilities and luggage storage. Only four miles from the door, you will find the Kew's Royal Botanic Gardens.
During your stay, be sure to take a guided tour of Wembley Stadium, which is only three miles form the hotel. This hotel also offers the added convenience of a fitness centre, open twenty four hours for your convenience. This fitness centre, located on the ground floor, provides you with free weights and a range of machines, helping you stay up to date with your fitness goals.
Accommodation
Spanning over four floors, Crowne Plaza London – Ealing provides one hundred and thirty nine guest rooms, that includes five club suites. The guest rooms are well-appointed, providing you with air conditioning, en-suite bathrooms and the added benefit of room service.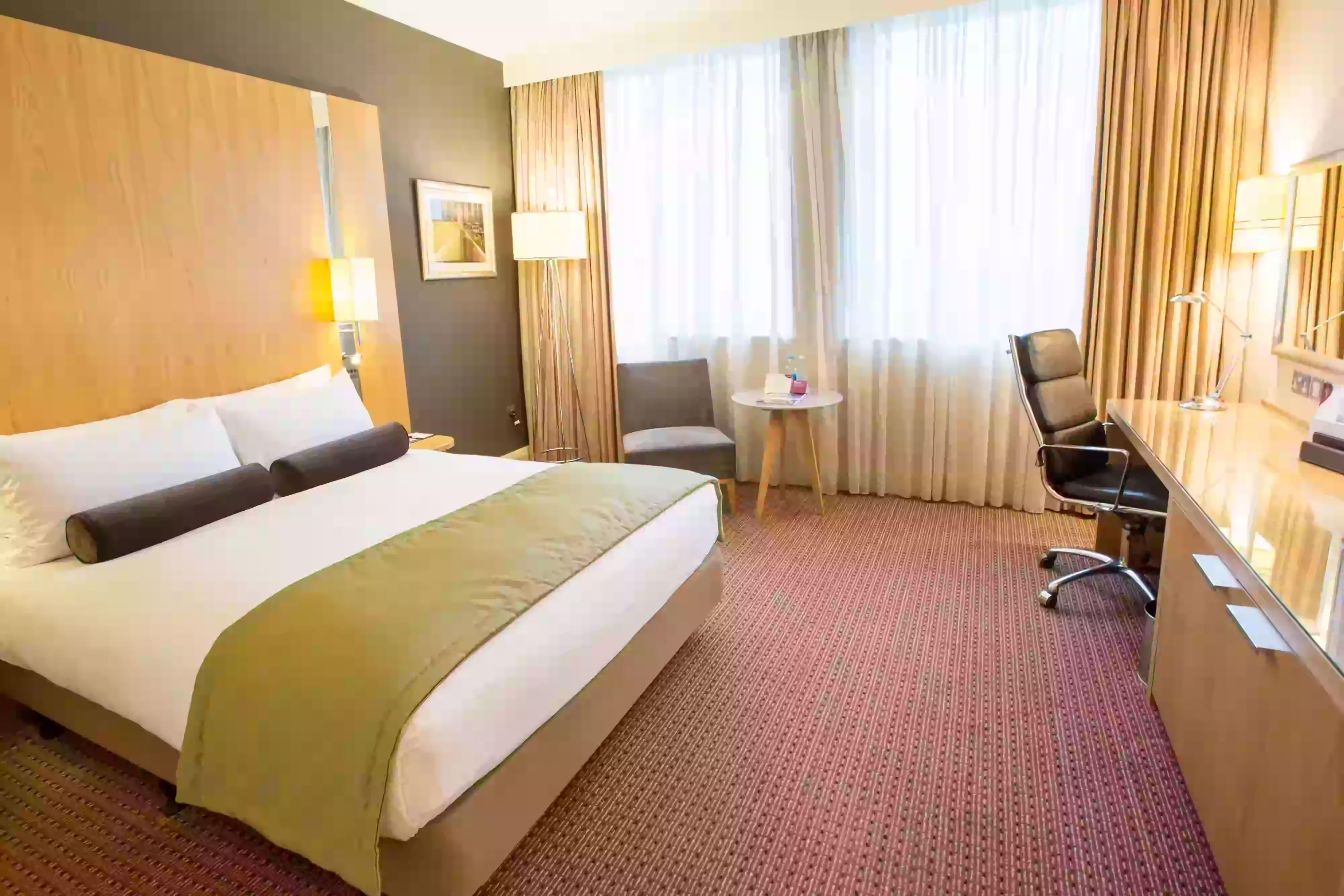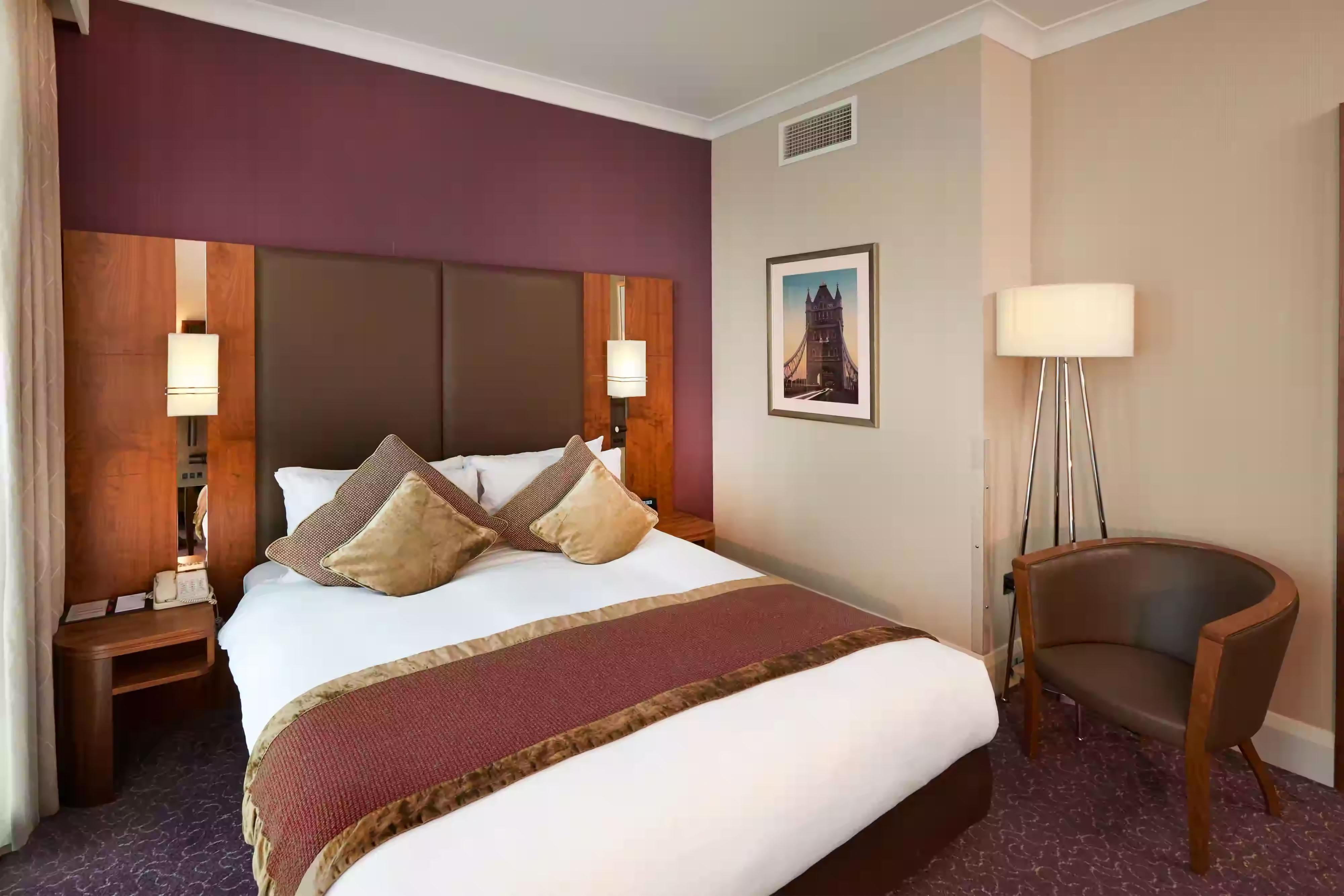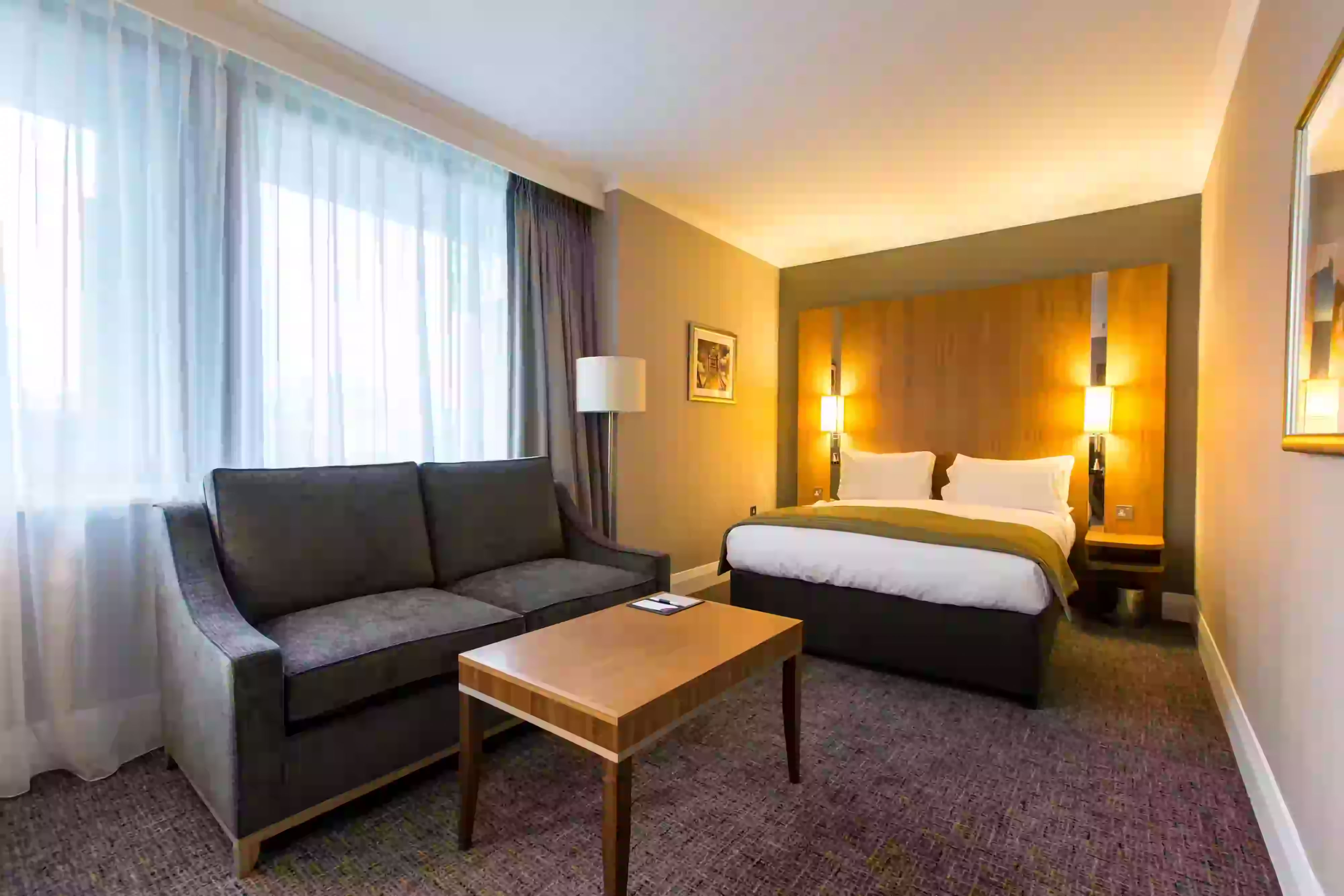 Crowne Plaza London – Ealing provides a standard room, accommodating two guests, spanning over sixteen square metres, complete with complimentary wireless internet, air conditioning and an en-suite bathroom. The junior king suite provides twenty four square metres of space with en-suite bathroom, walk in shower and living area, while the junior queen suite provides you with forty six square metres of space, an en-suite bathroom with bath and shower, soundproofing and two beds, making it ideal for families or small groups.
Executive Club Lounge and Kids Club
Crowne Plaza London – Easily offers the convenience of an executive club lounge, unfortunately they do not have a kids club.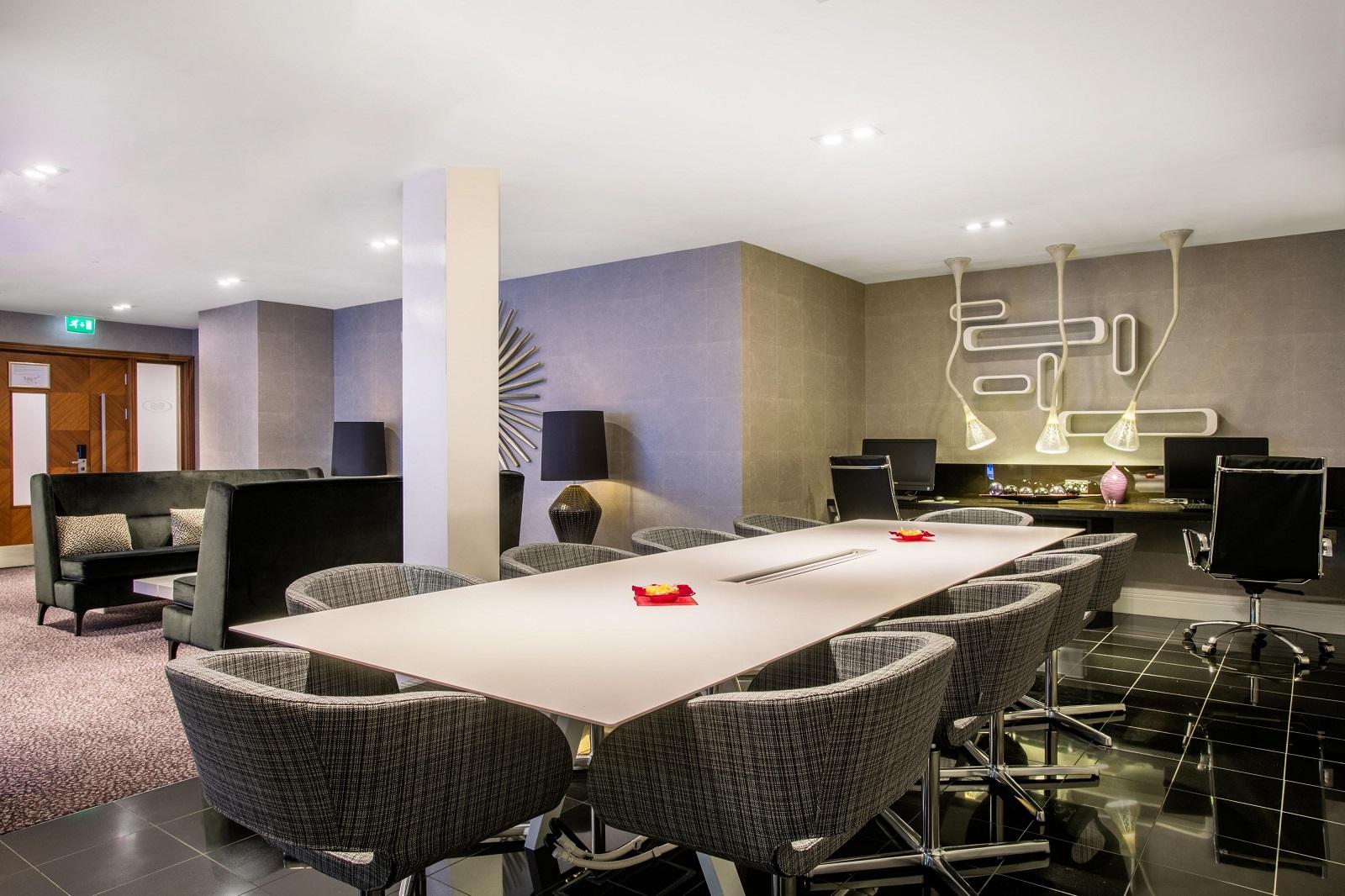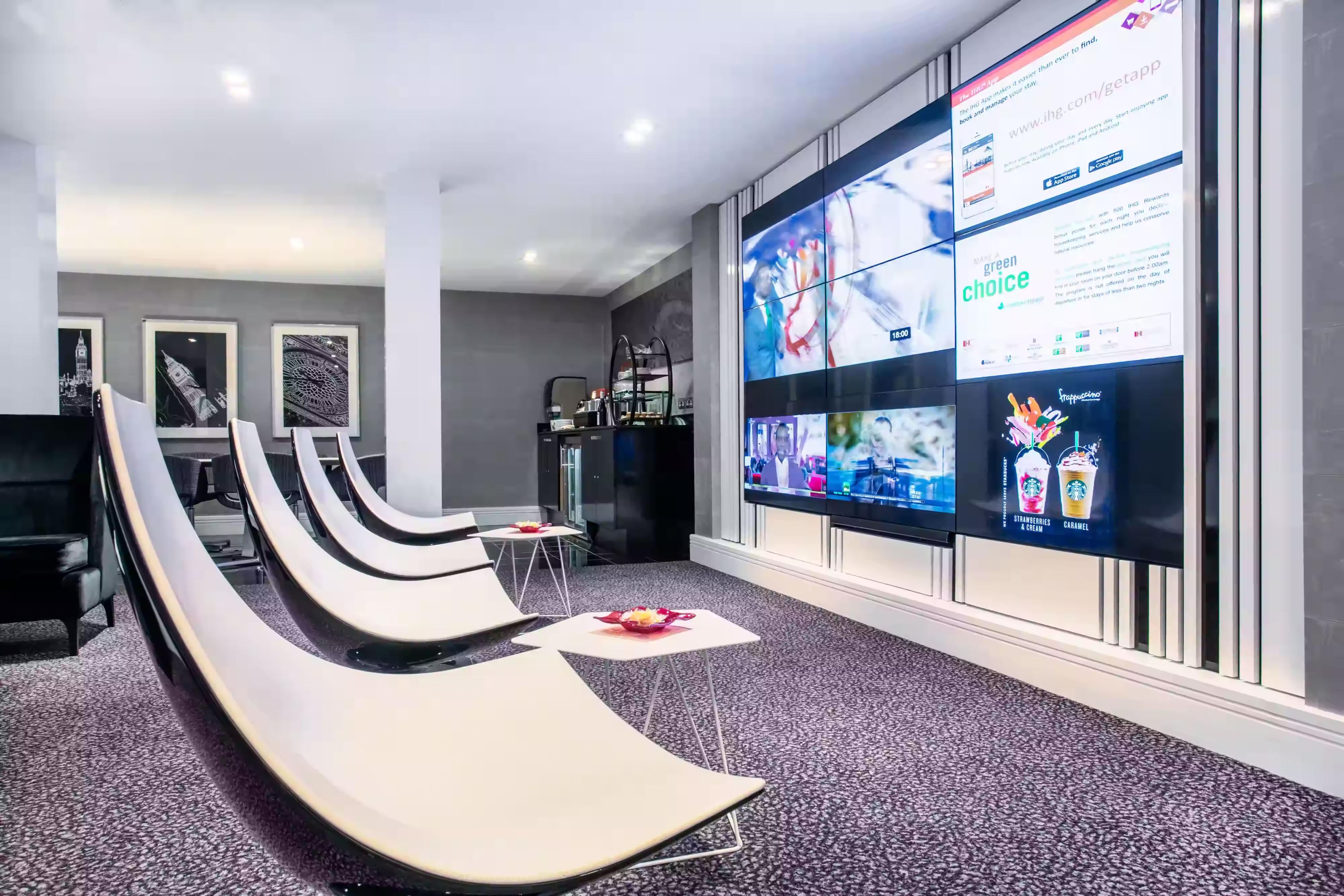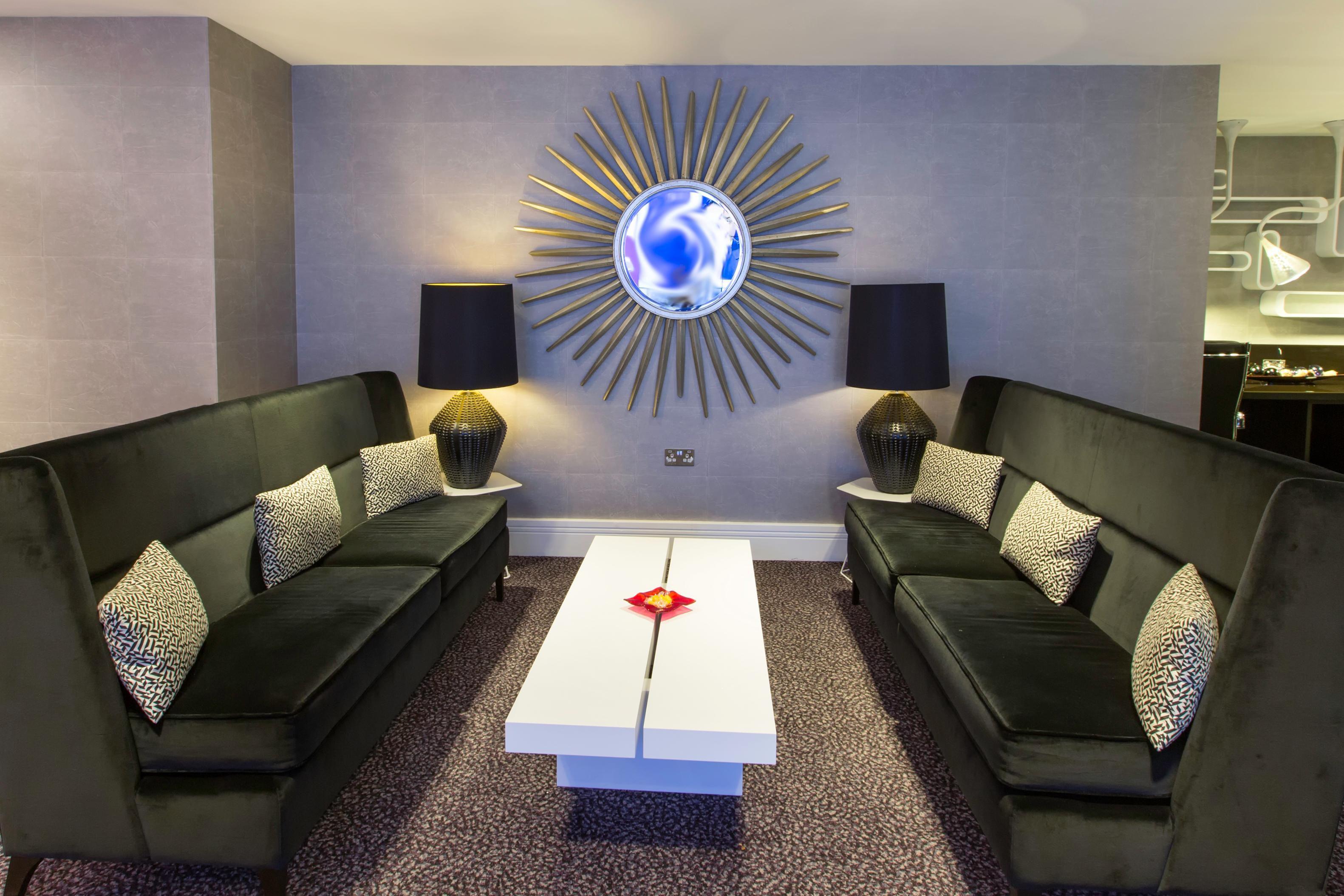 The ultra modern ground floor executive club lounge at Crowne Plaza London – Ealing offers you twenty four hour access. You can read about their Executive Club Lounge by clicking on the button below:
Crowne Plaza London - Ealing Executive Club Lounge