Refresh your body, mind and soul and find inspiration again in the beautiful landscape of Jordan
Jordan is an enthralling country and a great destination if you are looking for something different and unique for your next family vacation. In case you had any doubts, Jordan is a safe country to visit with your children, and the fact that it borders countries that are currently engaged in warfare does not make Jordan a dangerous country in itself. There are also travel guides like these to assist international travellers and help them to enjoy Jordan's popular, completely safe top destinations.
We have previously explored some of Jordan's ancient cities, and today we will highlight (among other things) the great atmosphere and weather of the Kingdom of the East, as well as some of the best accommodation options this country has to offer.
Jordan's seasons
Jordan's climate is dry and continental. In January, which is winter in Jordan, the temperature does not surpass 15 degrees Celsius, while in July, it reaches 30 degrees Celsius and higher. Autumn and spring are therefore the best times to visit Jordan's welcoming Kingdom.
IMAGE: If you are looking for a luxury hotel stay during your family vacation in Jordan, the Oberoi Sahl Hasheesh is a great hotel to consider.
Beach vacations in Jordan, which include sports like underwater diving, are made feasible by contemporary resorts on the Red Sea's coastlines. The Aqaba coast, which stretches for 27 kilometres, is a prime example of this. Because most (if not all) beaches in this city are fee-based, tourists usually opt to spend their vacations elsewhere in the country, but this should not deter you from having a great beach holiday with your family. Even in the dead of winter, the temperature in this town never drops below 22 degrees Celsius.
This is without a doubt a fantastic area to go diving, and as the resort does not have such a strong Islamic impact as other cities, for example, female tourists can dress a little more comfortable here.
Luxury hotels in the Red Sea are mainly concentrated in Aqaba and are 'all inclusive'
Most of the luxury hotels are concentrated in Aqaba and are located across the street from the beach, but visitors who want to go to the beach don't even have to cross the road because there is a unique underground corridor for that purpose. Some of the hotels include fantastic restaurants and activities for young children, such as heated pools, one of which is placed on the roof of one of the hotels. Paying guests can also use the spa centre, free sauna, and private gym.
Hotel rooms are bright and spacious and equipped with modern technology, as well as a shower or bath (in some hotels even both).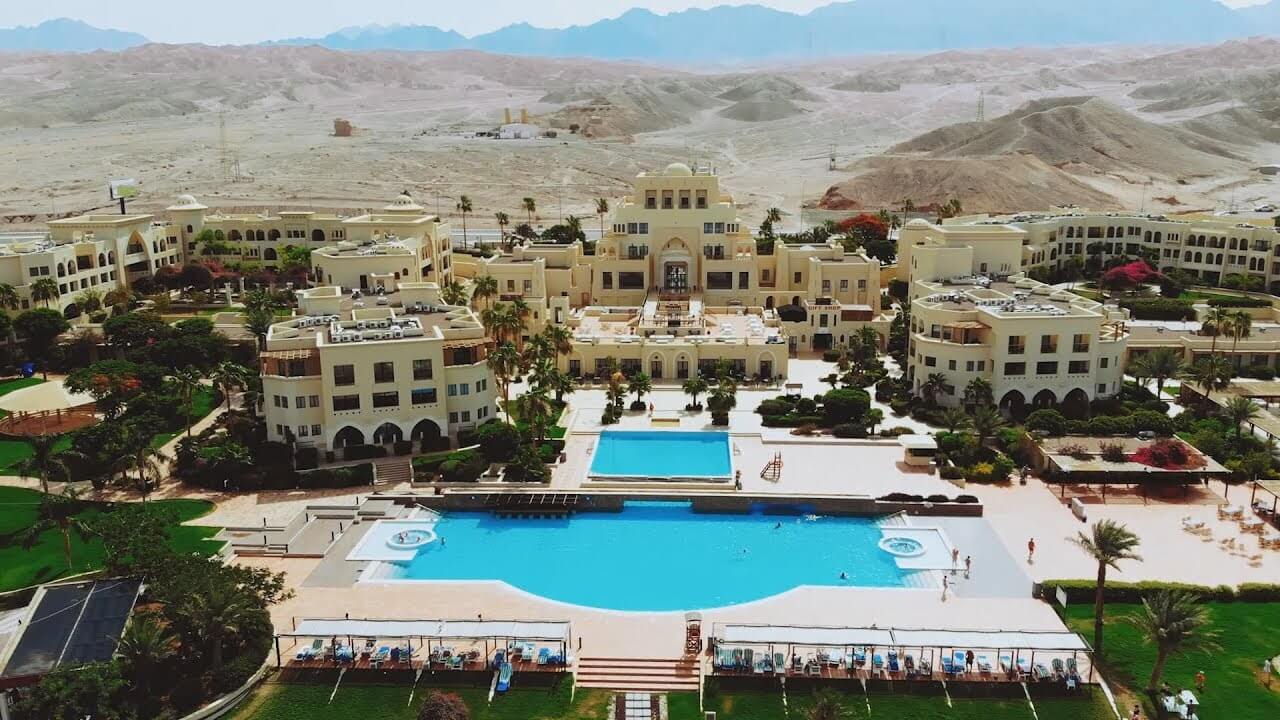 IMAGE: Tala Bay Resort in Aqaba is perfect for any family vacation and offers a relaxed atmosphere where families can have a great time.
Tala Bay Resort in Aqaba
This modest but extremely appealing resort is suitable for anyone seeking the peacefulness of a luxury holiday resort in an Aqaba suburb, around twenty kilometres out. Tala Bay is a small but friendly and clean little town with wonderful shopping and family entertainment options. There is no loud music from nightclubs, which makes it a great area to vacation with your children, and wonderful for secluded relaxation.
This resort is well-known for its crystal-clear blue waters and an underwater landscape studded with wonderfully gorgeous and colourful coral. There is no noise, except the sound of nature, because the town is made up of small boarding rooms and cottages for the most discerning tourists.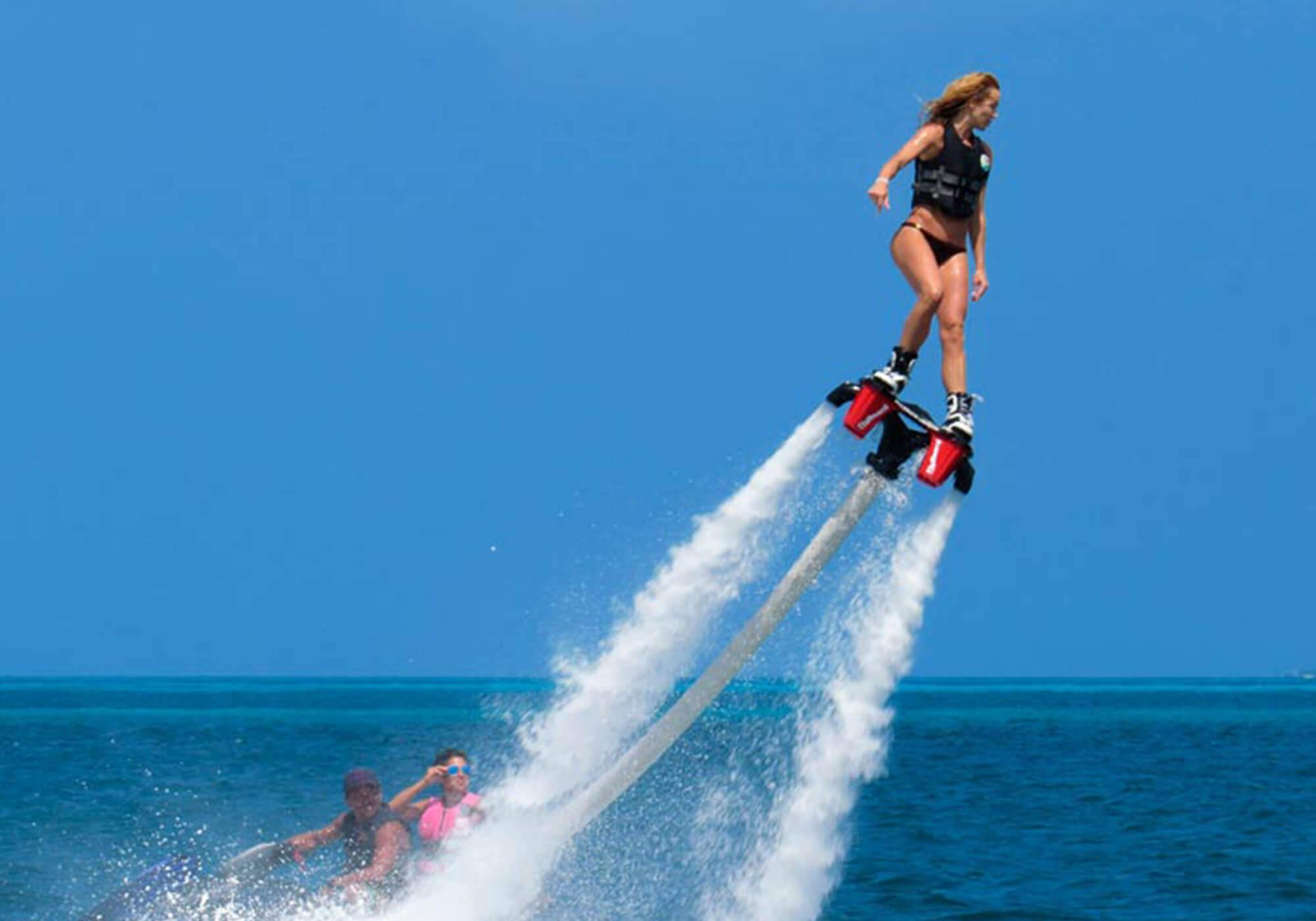 IMAGE: Paragliding in the Red Sea is a popular activity for international tourists.
Fun, outdoor activities in Jordan
In Jordan, you can also book a Red Sea cruise for the family. The most spectacular desert mountains surround the Red Sea, and tour guides will direct you to where four countries meet, namely Jordan, Egypt, Saudi Arabia, and Israel. Sometimes, the boats drop anchor, and some individuals would go for a brief swim in the Red Sea, while others go paragliding to complete their adventure list activities.
Kempinski Ishtar 5-star hotel
This is a newly built, modern and luxury five-star palace hotel. It is created in the style of Babylon's Hanging Gardens and offers everything families with young children may need. It is made up of three complexes: the main building, the Ishtar Villas and the Ishtar building, and is set among the famous olive trees of the area. It has 318 beautiful rooms and suites, 117 of which are in Ishtar and 201 in the main building.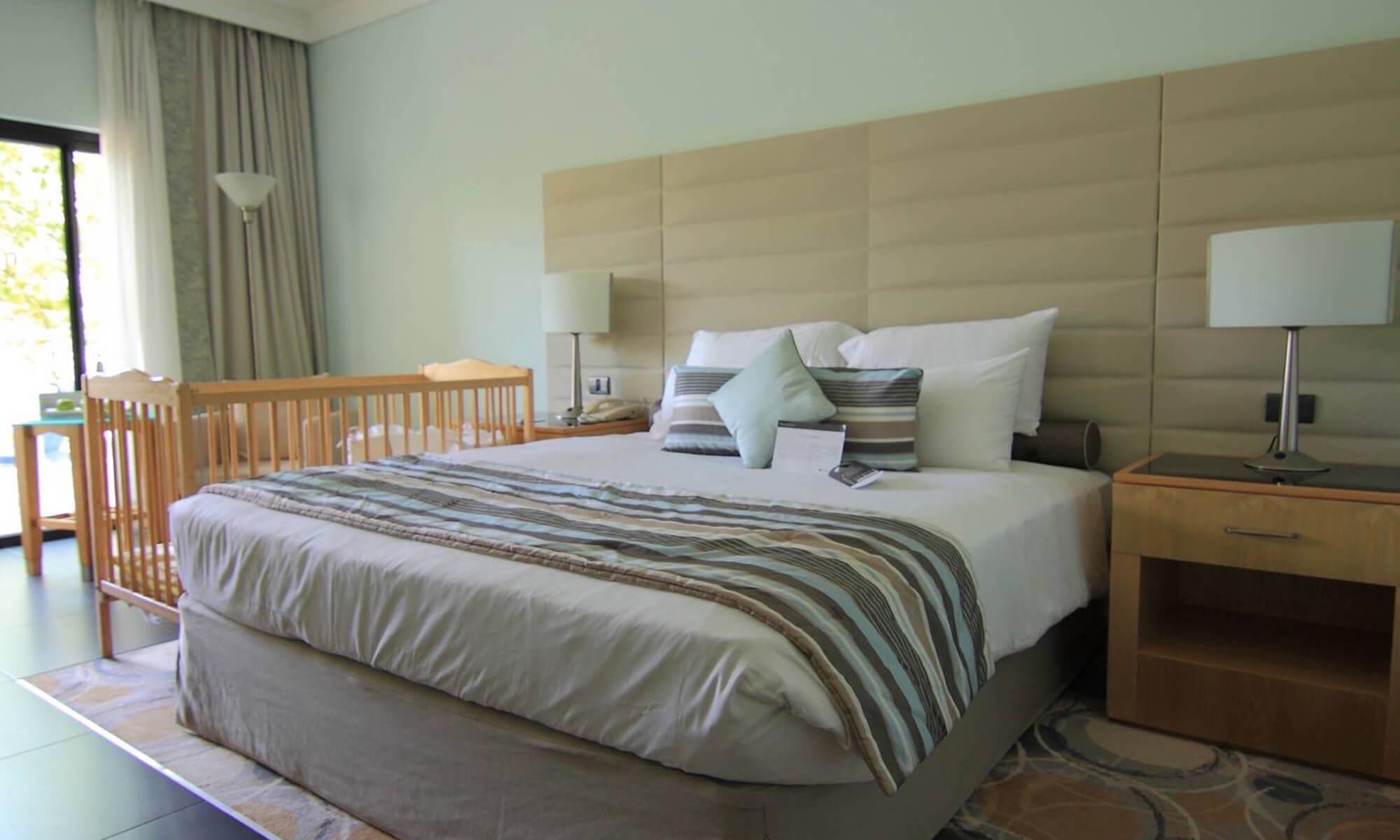 Travel tip: If you are travelling to Jordan with a child under the age of two years, you should search for information about baby cots or dribs. This service is usually provided by 5-star and 4-star hotels free of charge, whereas three-star hotels may charge a nominal fee.
In conclusion: Jordan is a destination of beauty and inspiration, attracting thousands of international visitors from all over the world each year. Most travellers describe it as an exquisite journey filled with more joy, freedom, and fulfilment than they have ever experienced before. A trip to Jordan, especially places like Jerusalem, can change people's perspectives and give them the confidence to approach life with renewed energy.