A positively overwhelming experience for the whole family
A family vacation to Japan would be incomplete without a visit to Tokyo. Tokyo, a 14-million-person metropolis, offers a variety of family-friendly activities. From gorgeous natural temple-laden gardens to robots that entertain you while you eat and Taiko drummers who will teach you their movements, this bustling city has something for everyone, including animal and environment lovers, viscose and culture seekers, and tech-savvy aficionados. Prepare your passports and read our guide below for more information on some of the top activities to do when visiting Tokyo with your family.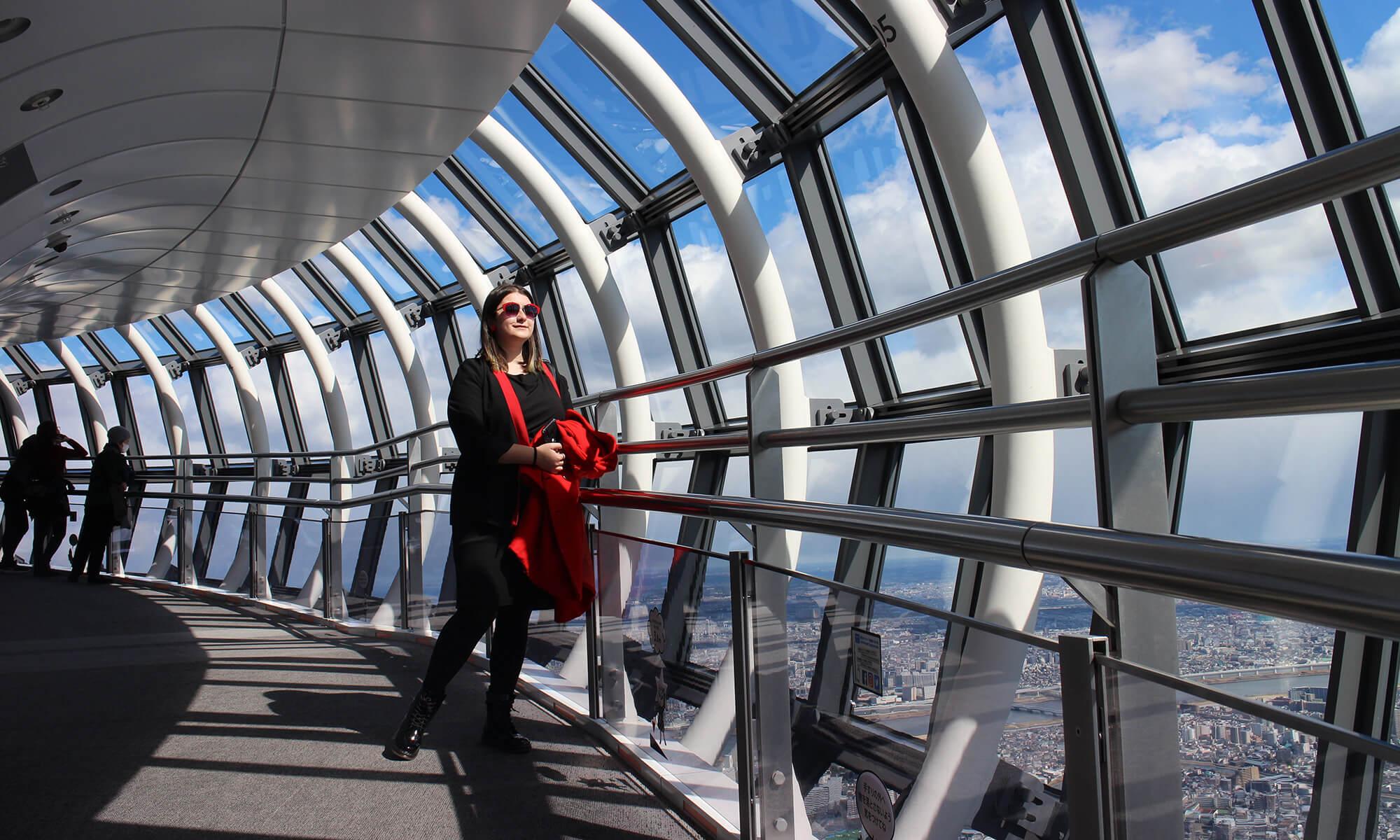 IMAGE: The Tokyo Sky tree – the world's tallest tower, is certainly not for the faint-hearted, but still an experience that the entire family will enjoy.
View the world from high above
A visit to the Tokyo Skytree is an absolute must, especially for individuals who are not afraid of heights, as it is the world's tallest tower. The tower was meant to rise above any other structure in the surrounding area of Kanto and was erected as a television and radio transmission structure to transmit throughout the region. While the Tokyo Skytree is not the tallest structure in the world, it is recorded as the world's tallest freestanding transmission tower, and it gives Tokyo's skyline a completely different and exhilarating look.
Inside the tower, there is also a restaurant where you can enjoy wonderful meals, snacks, beverages, and Hello Kitty coffee art. You and your children can walk around the Sumida Aquarium, located in the Solamachi shopping complex of the Skytree, where the kids can observe over 5,000 different aquatic animals, but try to arrive early and book your tickets in advance, since it can get crowded.
Enjoy nature and the beautiful scenery of Tokyo
One of the best things about Tokyo is how easy it is to get close to nature here- even with millions of people visiting from across the globe and you are never too far from green spaces. Shinjuku Gyoen National Garden is home to a variety of fauna, tall trees, winding paths, and three beautiful gardens namely the French, English, and Japanese Gardens. You and your family can easily spend an entire day here, having a picnic, relaxing in the grass and enjoying the countryside, and most importantly, escaping the city's noise.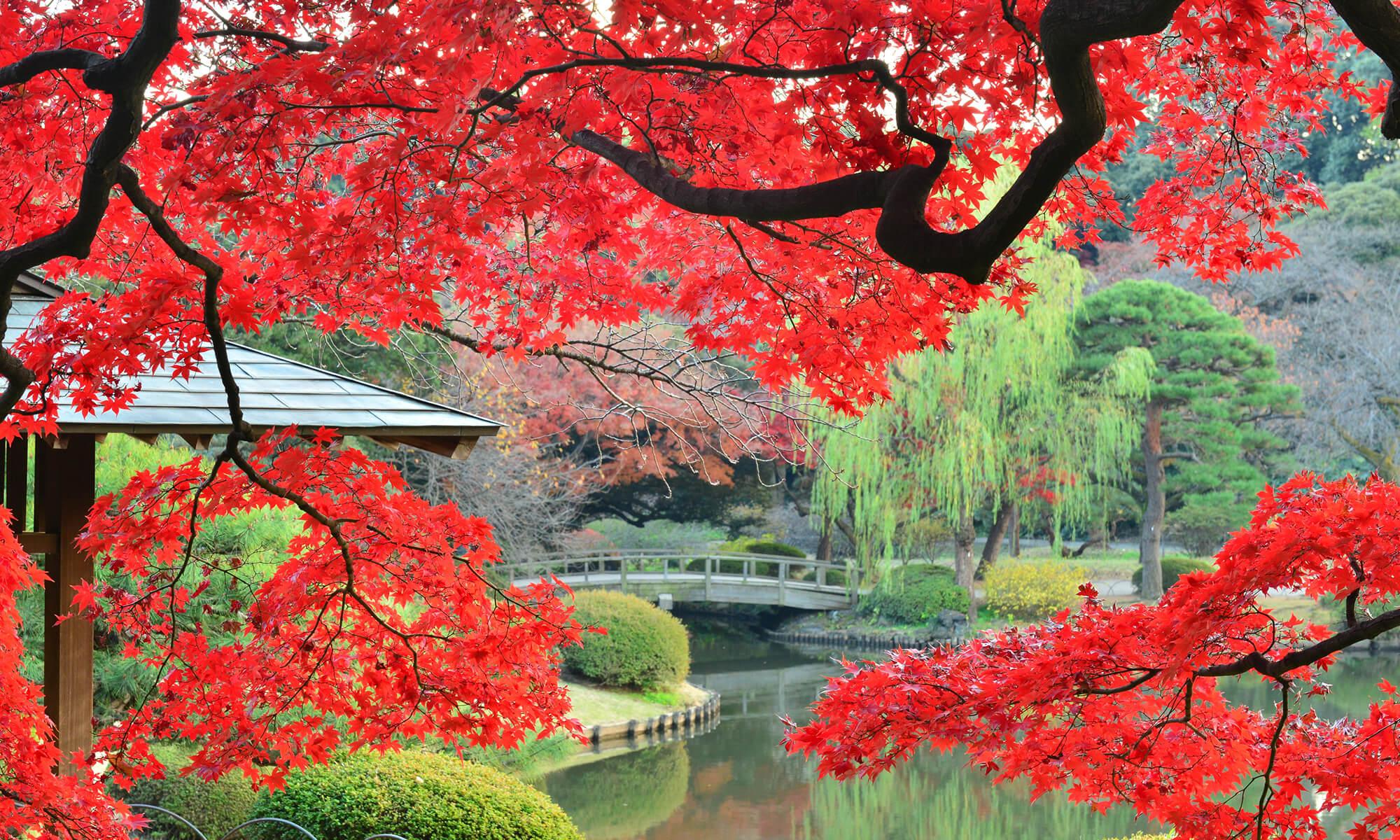 IMAGE: A beautiful world of wonder, splendour and colour - Shinjuku Gyoen National Garden in Tokyo. Here you can breathe again, get close to nature and just forget about the rest of the world out there.
Shop 'till you drop with your kids
When the kids have some spending money that is burning a hole in their pockets, you may want to take them to LOFT Shibuya, for a memorable shopping experience. Truly traditional gifts like Japanese figurines, tchotchkes fans, tea sets and more, as well as toys, home items, stationery, electronics, and other items, can be found on each floor of the high-rise building. Allow plenty of time to explore the crowded, yet well-organised floors and enjoy lunch at one of its many restaurants that cater to both local as well as foreign visitors' tastes.
Harajuku District is a delightful family-friendly experience full of fascinating delicacies, rainbow-coloured leggings, vibrant fashion-conscious pink wigs, plastic purses, colourful makeup, and much more. Take a walk across the Harajuku Bridge or down Takeshita Dori to locate unique stores, eateries, and other treasures; see your kids' eyes light up as you give them a curly potato on a stick or candy floss bigger than their heads, or get your photos taken with a Harajuku girl and eat at Kawaii Monster Café. This location has so much to offer that you may want to return another day to take it all in.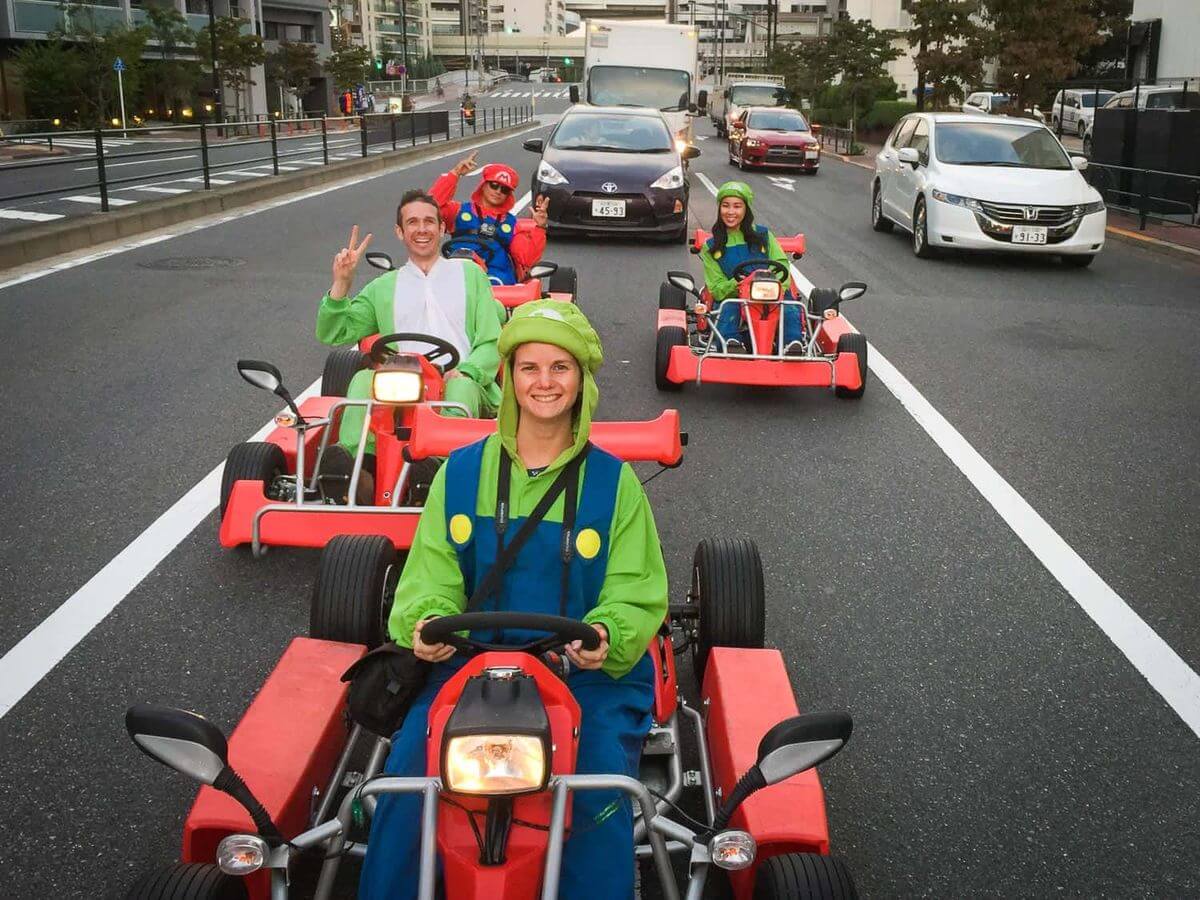 IMAGE: While go-kart rides through the busy streets of Tokyo are not suited for small children, your teenage children will appreciate this fun and exciting activity.
Go-card excursions
Thank us later, but this is an activity older children who are permitted to drive, will love! The coolest thing you can do as a family in Tokyo has to be dressing up as your favourite character and driving a go-kart around the busy streets. Yes, you drive a little go-kart through the real Tokyo streets, among trucks, buses, and other vehicles. It's a bizarre, yet thrilling feeling driving by shrines, skyscrapers, calm residential neighbourhoods, and crowded intersections while people wave, stare, and take photos of you.
The go-karts are easy to handle, but you will need an international driving permit, so make sure you and any of your teenage children who are allowed to drive, obtain one before leaving home.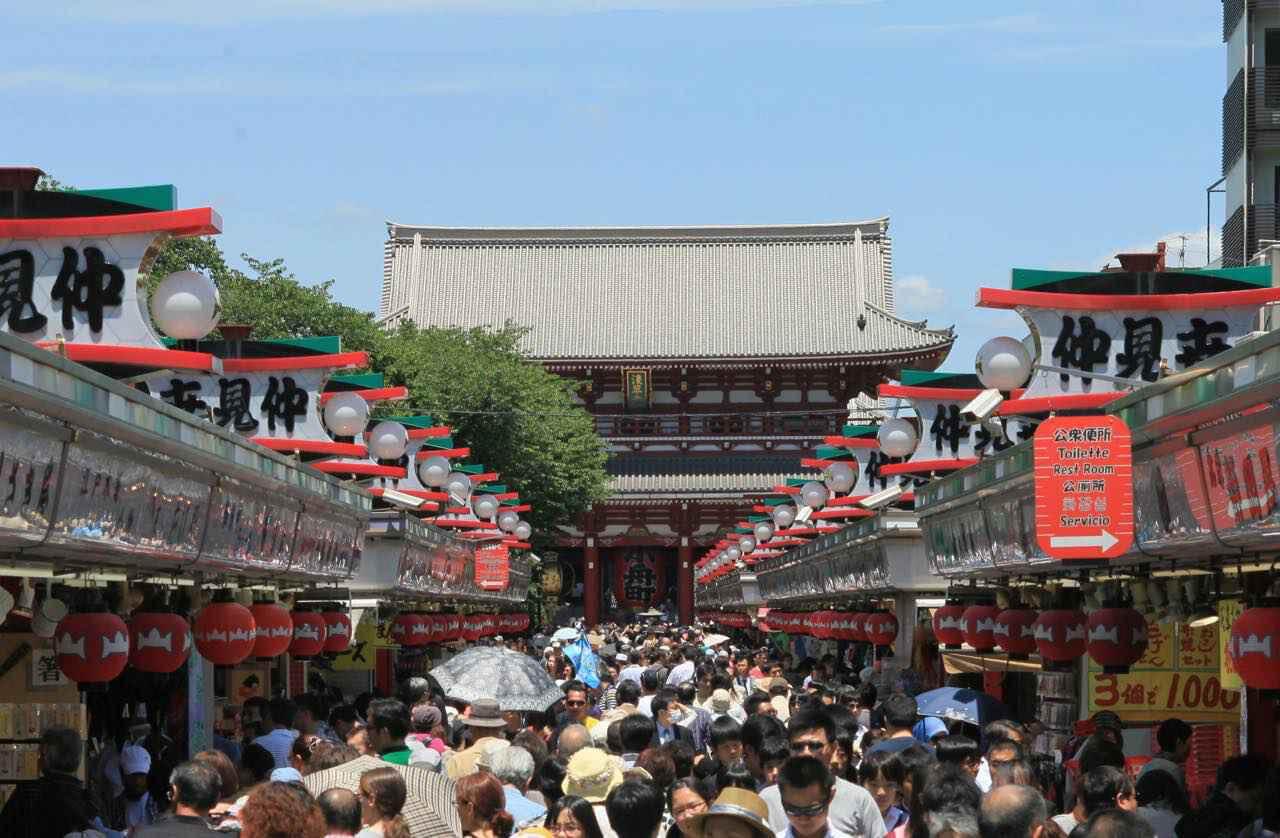 IMAGE: Visit Sensoji Temple if you want to learn more about Edo history and explore some of Tokyo's most popular historical sites.
Take a history lesson
Sensoji Temple is a must-see for anyone interested in learning more about Edo history and finding out more about some of Tokyo's historical landmarks. Sensoji Temple in Asakusa is a highly popular tourist destination, and also Nakamise Dori, a souvenir-shopping street just outside the renowned Kaminarimon Gate, that gives way to a series of intriguing religious monuments.
Visit an Imperial Palace
Tokyo Imperial Palace - the main palace of the Emperors of Japan, nestled in a park-like setting in the Chiyoda branch - is about 10 minutes away from Tokyo Station. You can take a guided tour of the local museum, see the main palace and the imperial family's private apartments, and walk through Kitanomaru Park, Kokyo Gaien National Garden, and East Gardens.
Visit a vibrant Tokyo Fish Market
There's nothing like wandering through an inner fresh fish market and seeing and smelling local fish merchants going about their daily business. Tsukiji Wholesale Fish Market, the world's largest and most popular seafood market, recently closed its doors, but you can still visit the replacement site in eastern Tokyo. Toyosu Fish Market, accessible through Shijo-Mae Station, offers a few surprises ranging from family fun to cultural enlightenment, and this is an adventure that your children will be talking about among their friends for a long time to come.
Finally, no trip to Japan is complete without partaking in a traditional Japanese tea ceremony. It is definitely worth introducing your children to this Japanese tradition and formality. Through this old rite, they will learn about Japanese decency and culture. Some tea services are held outside or can be organised privately for foreign families, making them more suitable for young children.